Hello Lovelies
This month I received my Ellie Box just in time for my trip to San Diego. I was so excited to see that it was more atheleisure style for the November box.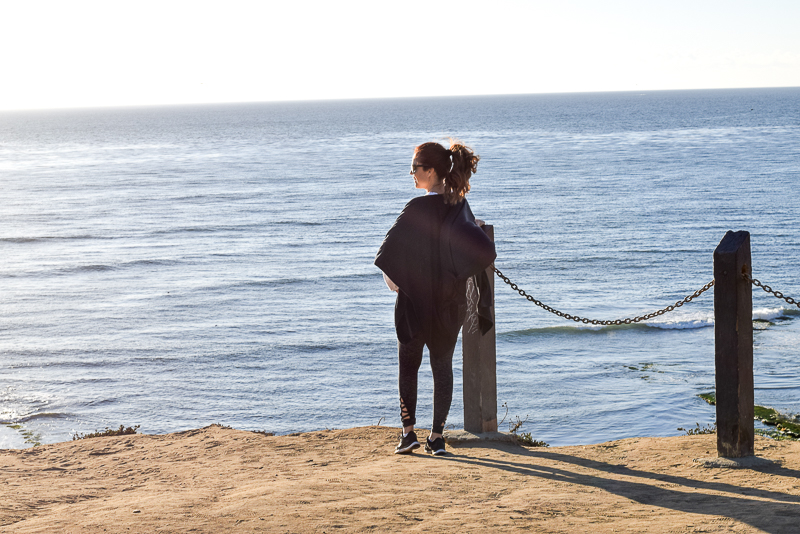 I went to visit my friend Anna  who lives in Ocean beach. We went for a walk along Sunset Cliffs for the first time. Last time I visited she took me for a quick drive by this area and I knew I  wanted to go back. I can't believe how pretty it is to hike/walk there. Everyone knows I'm not a fan of hiking here in Phoenix, the rocky trails are just waiting to reach out and twist my ankle lol.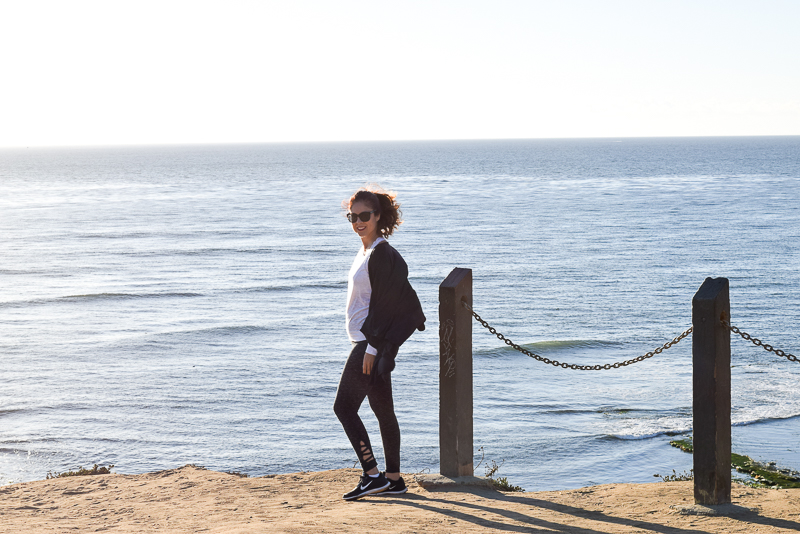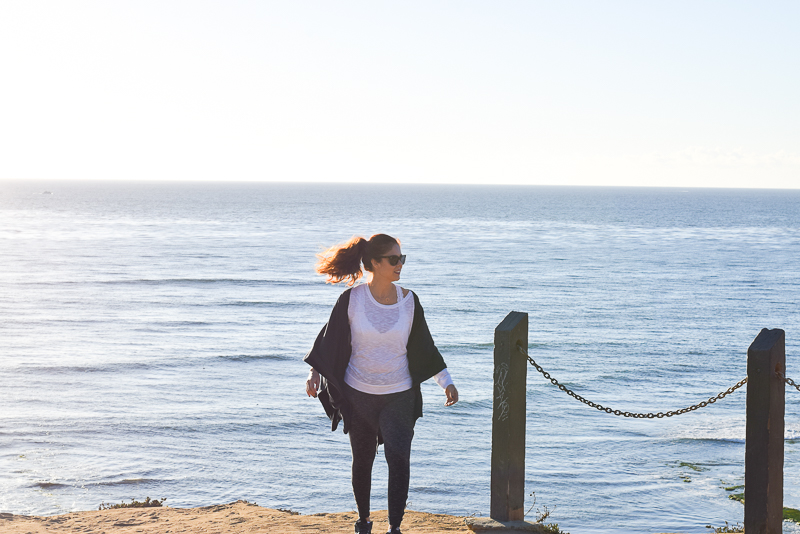 This view is so amazing! And my outfit from this month's Ellie box contained this cute legging and white top, but the real surprise was this black wrap. It is made from a non-wrinkle fabric, so perfect for travel. I wore it on the plane ride back the next day too!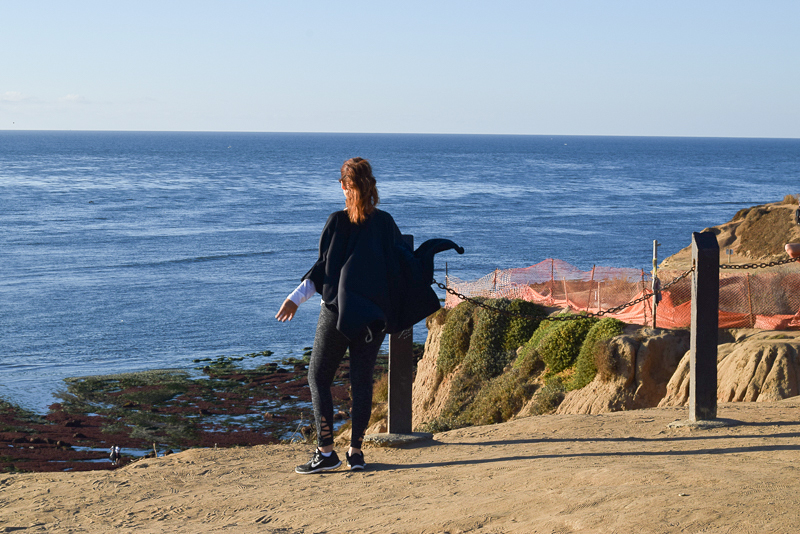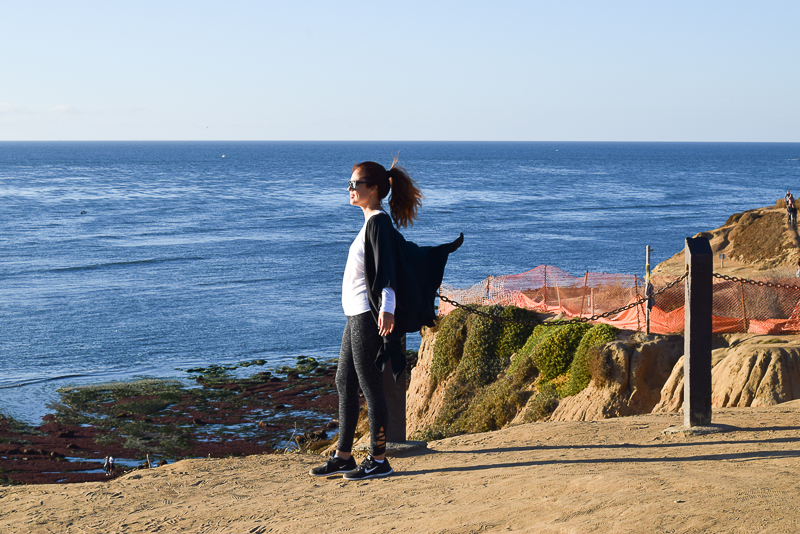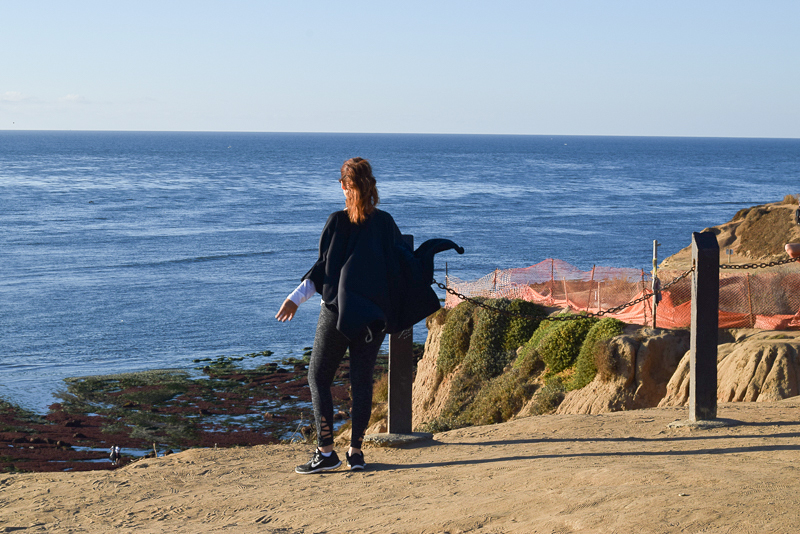 As you can see it was a bit windy that day haha! I actually loved the ocean breeze. I miss living near the beach so much. I used to live in South Florida, but the California coastline is so very different. Florida is all flat along the beach. Not here the cliffs are amazing!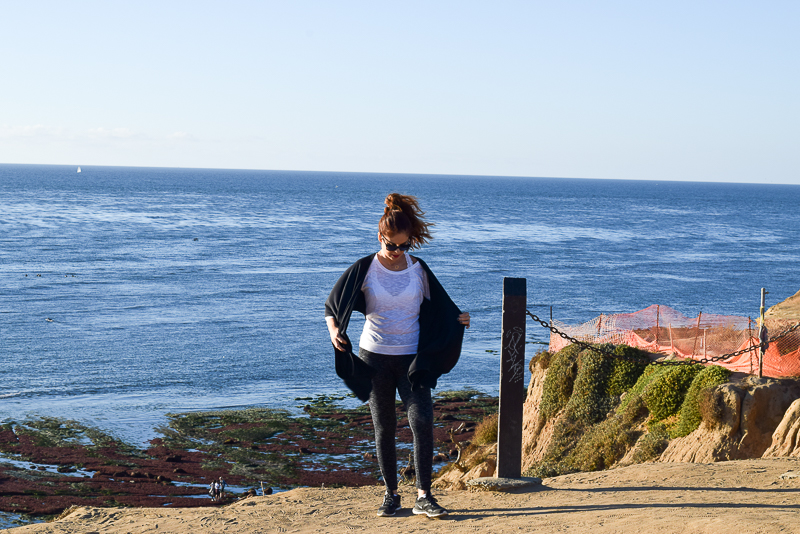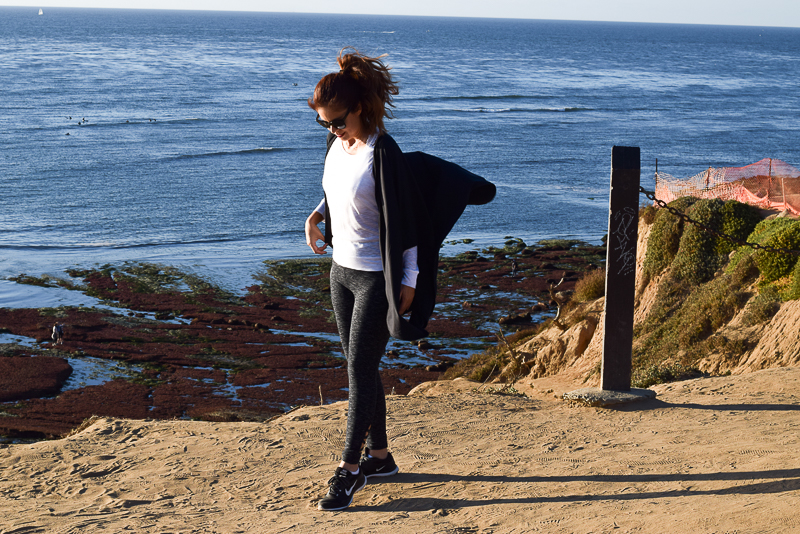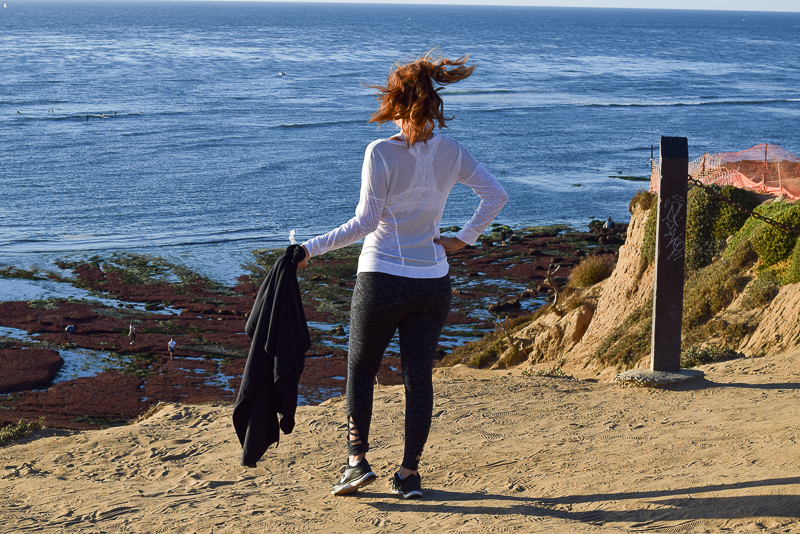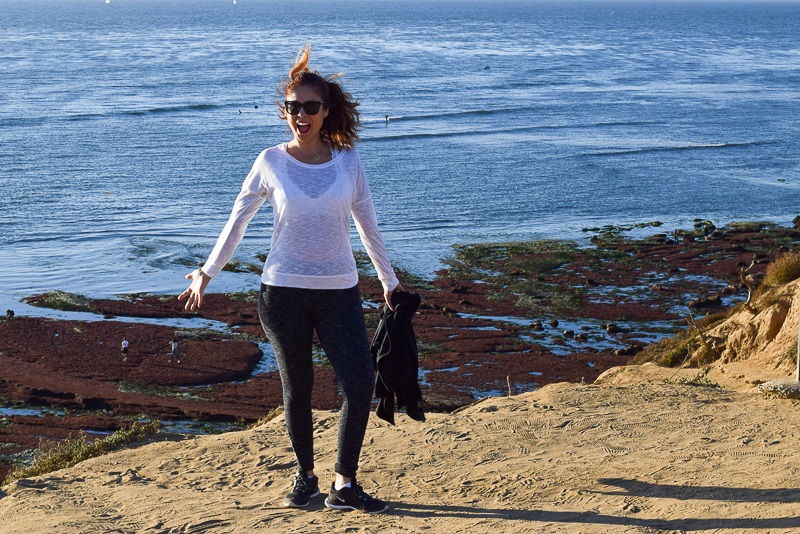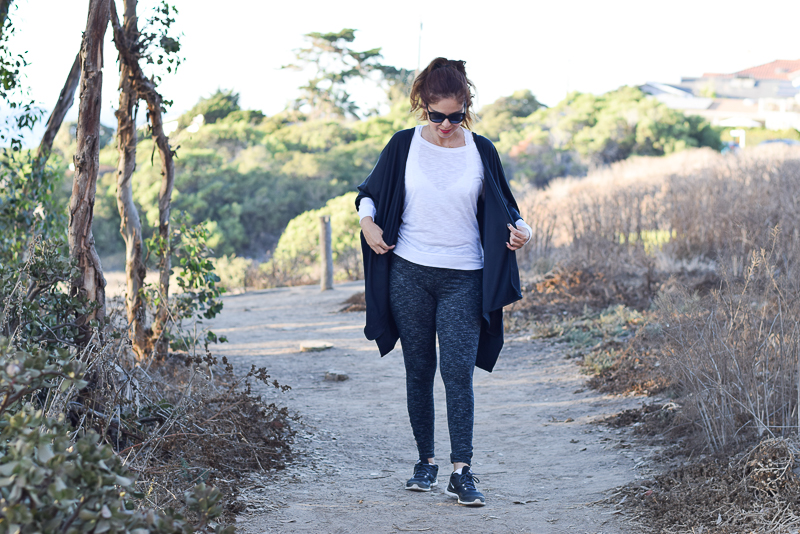 The trails wind up through beach line, which is actually high up on the cliffs. I just loved this path which was a bit easier to explore than right up along the edge lol.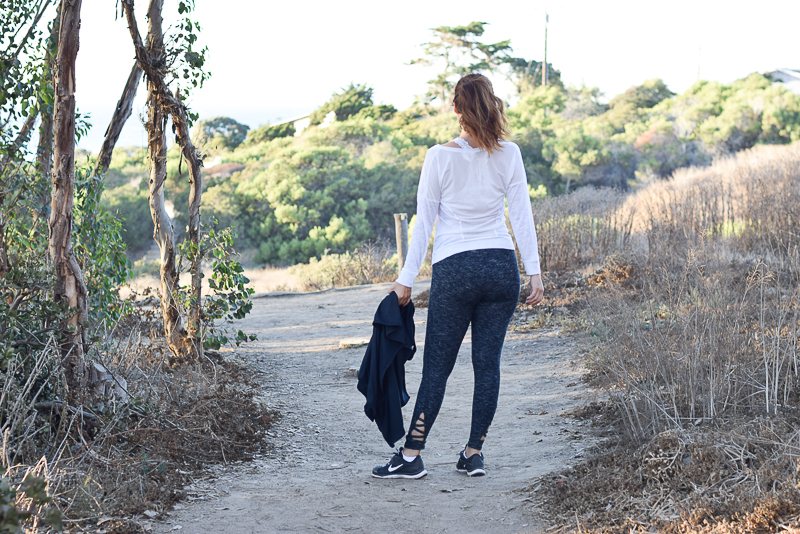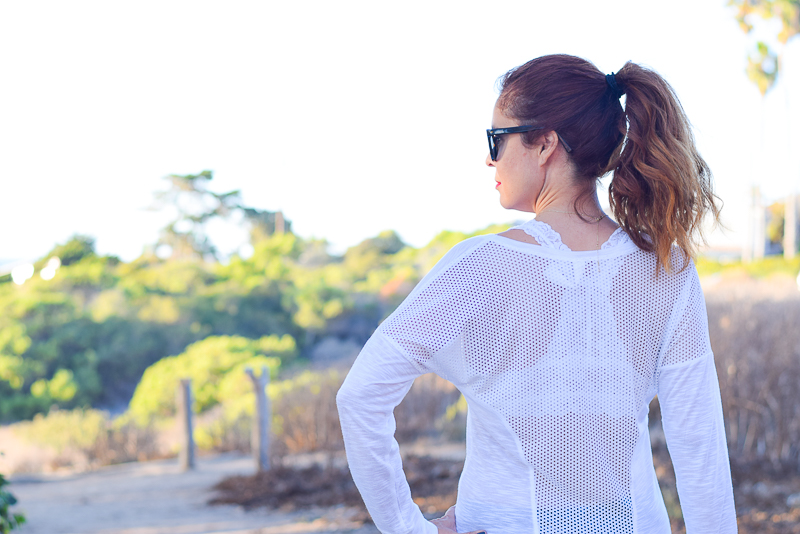 The white long sleeve tee has a mesh back and is the softest tee I have ever owned. Obsessed with it!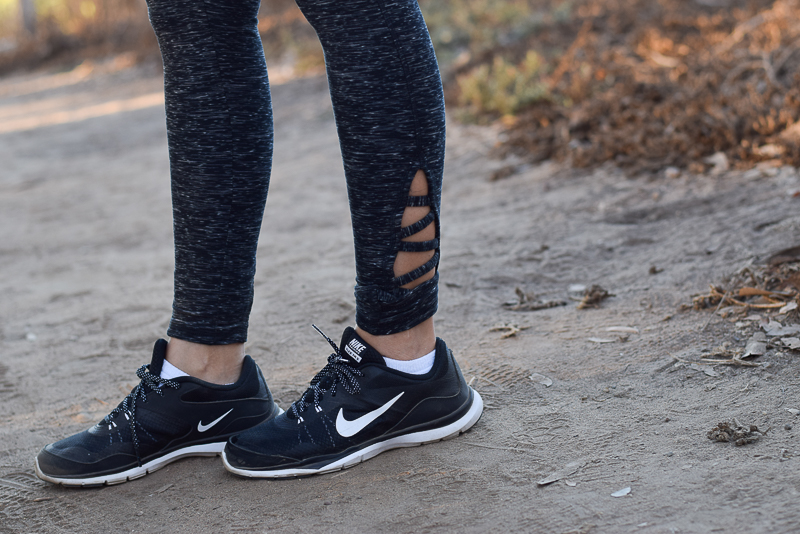 The leggings are a marbled tone with fun criss cross cut outs. So cute!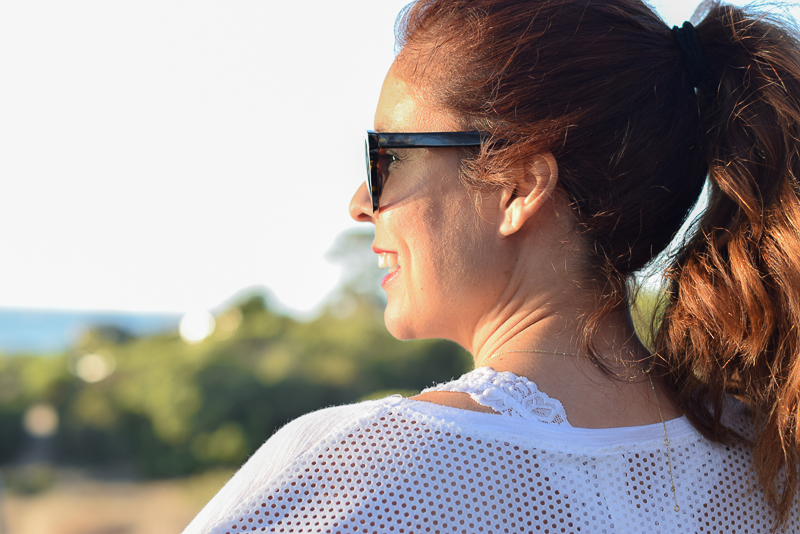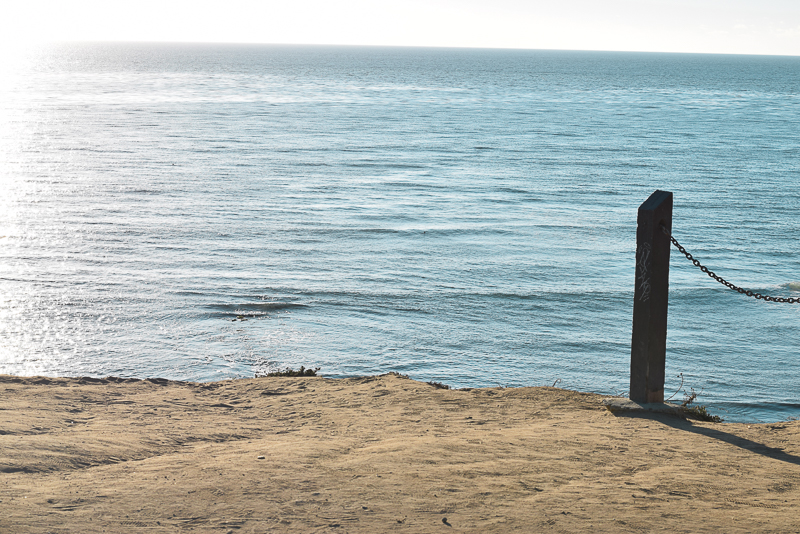 Just magical! I could walk along there everyday! I'm always game to visit San Diego. I love spending time with my friend Anna and her little daughter. It is so good spending time with people who have known you for years. All the heart eyes to them for hosting me (ok I basically said I'm coming lol—love them!)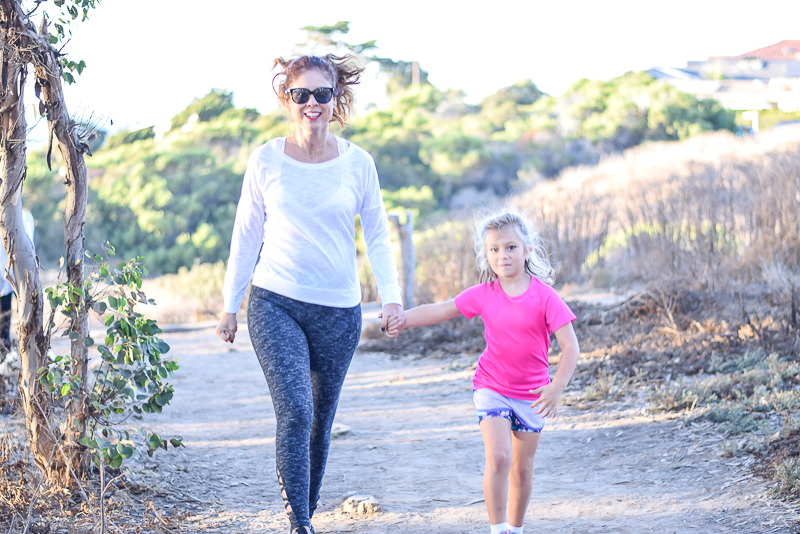 This is the box to get and you get the three pieces for only $39.95. Don't miss out. Seriously my fave of all of the months so far!
Use my code for 15% off: ALLTHEPRETTYS15