Hey Babes!
So living in Phoenix makes it the perfect place to keep celebrating summer for at least two more months. I know the rest of the U.S. is getting ready for plaid shirts, cardis and pumpkin spice lattes, but I LOVE white!
I will continue to bring it out all year. I never get to wear white denim in Phoenix really, because well no one should wear denim in 120 degrees! Now my new beautiful white dress is more of a maxi, so I'm thinking I'll transition it with short gray booties and a cute pink bomber when and IF it ever gets cooler here.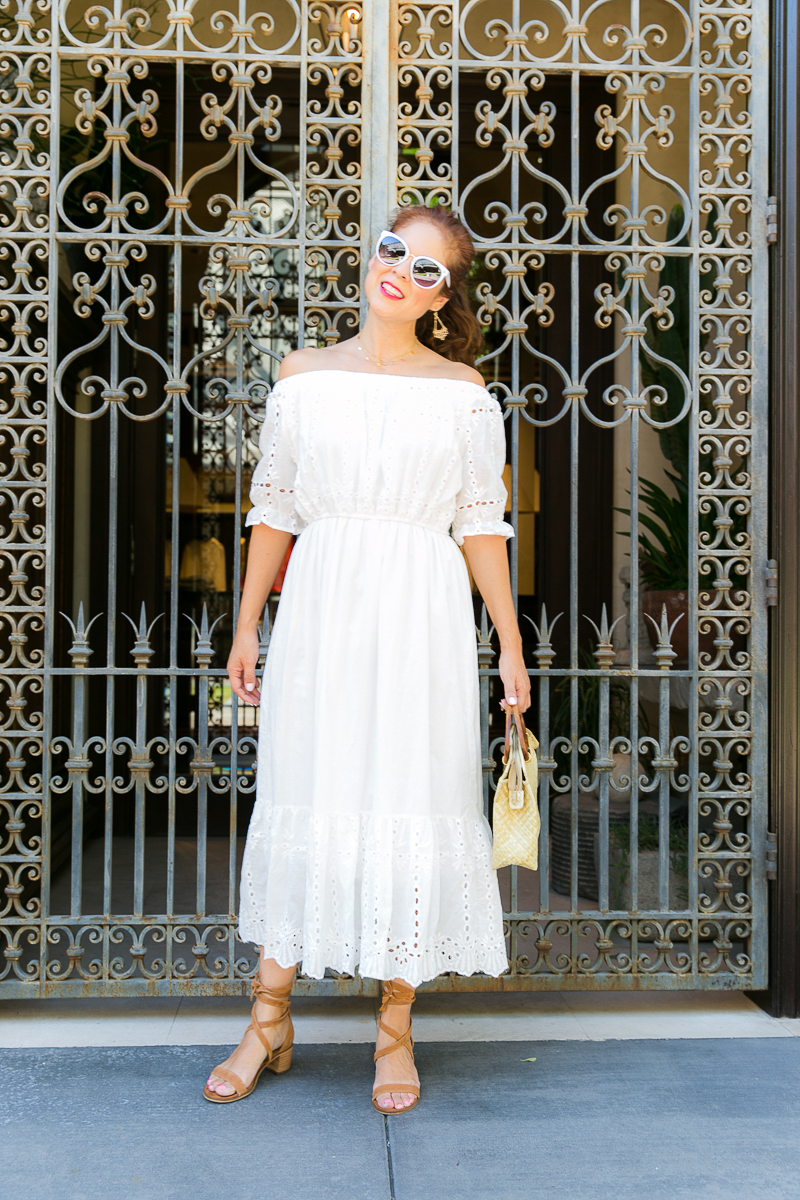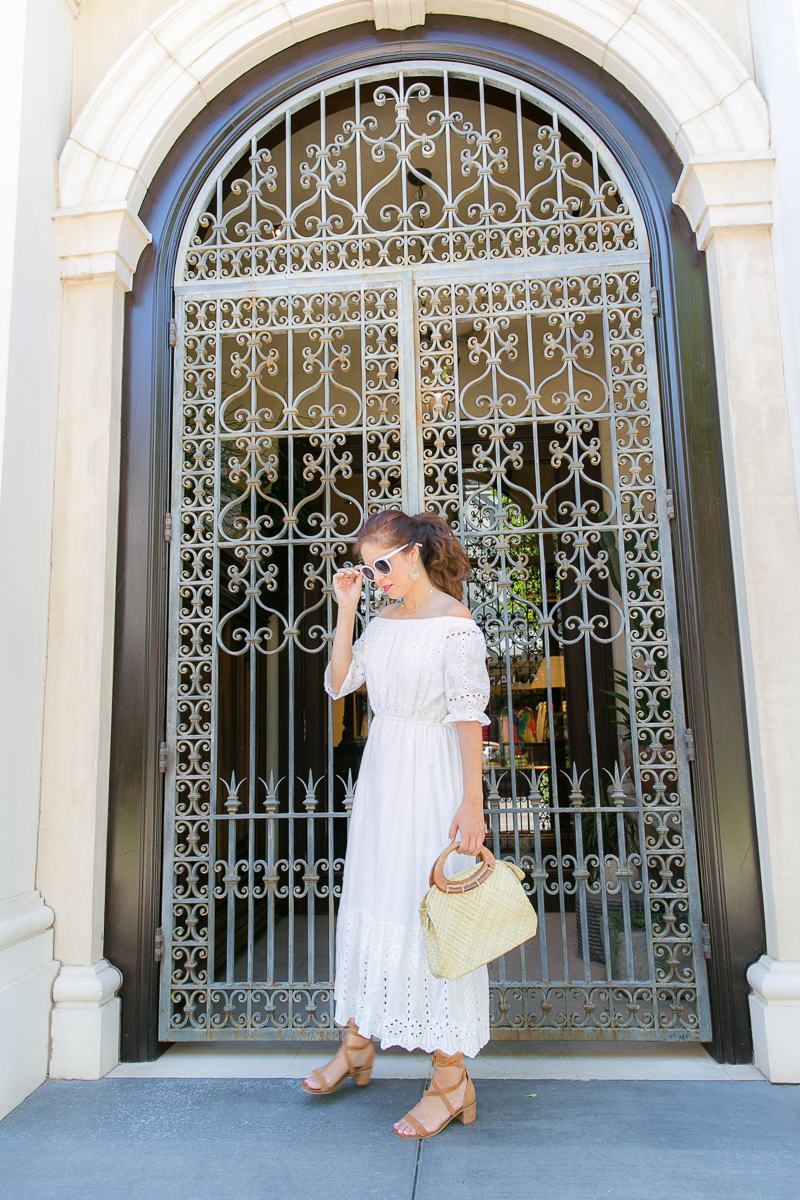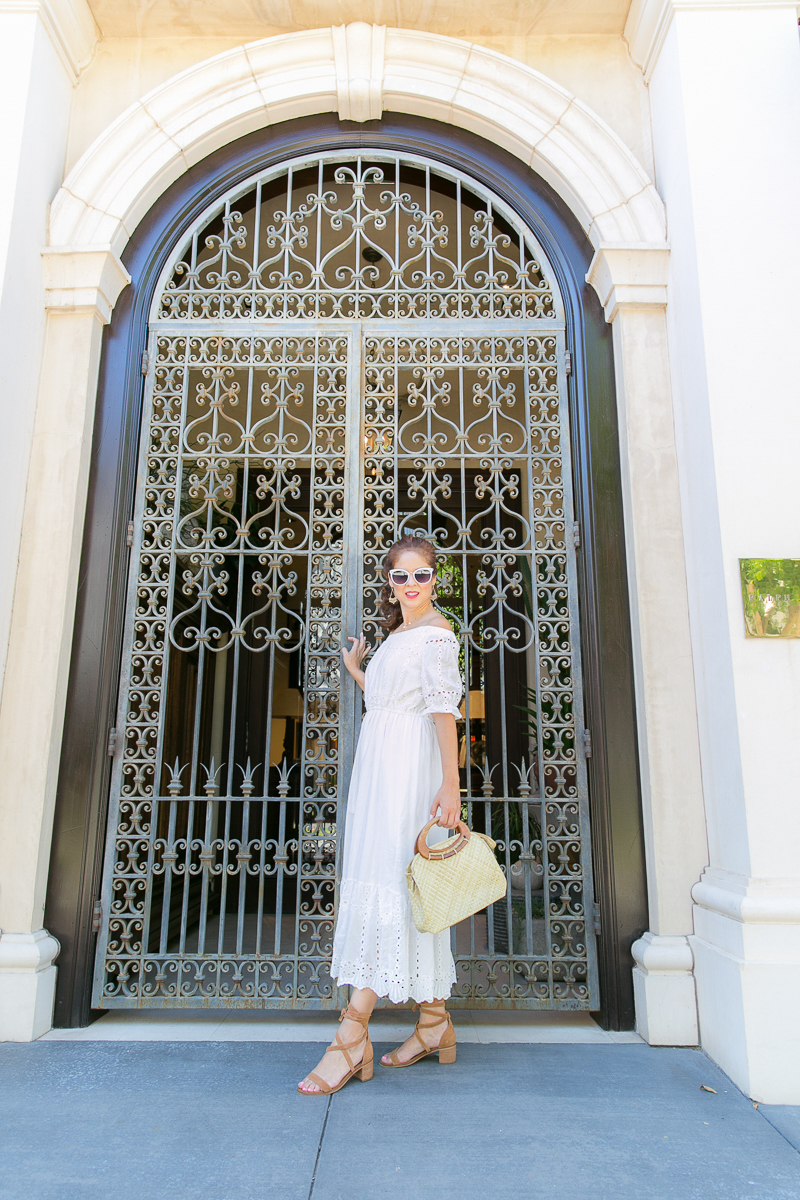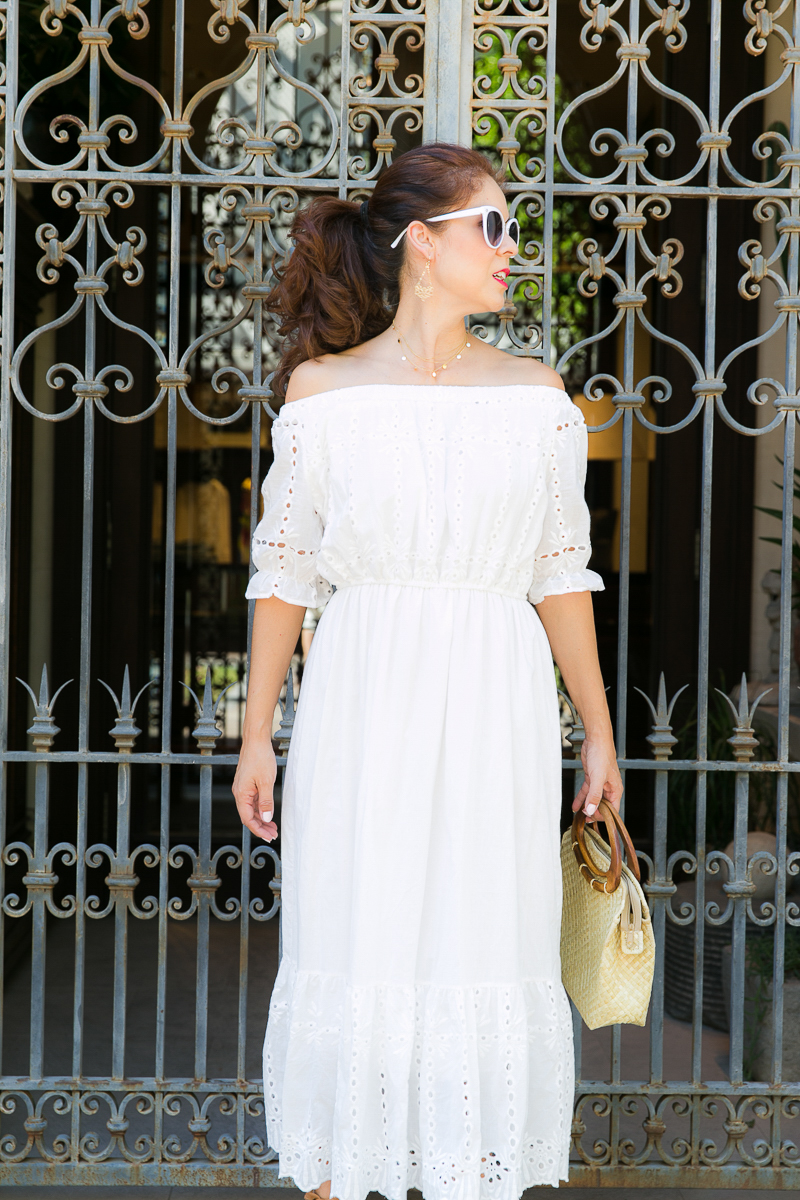 When I saw this dress I knew I wanted to shoot it in Europe with a rustic looking background and an old building feel.  Since, I'm stuck at home this year I found this amazing door!! I'm hoping next summer to pack up this dress (and the yellow gingham two piece) for my summer travels!!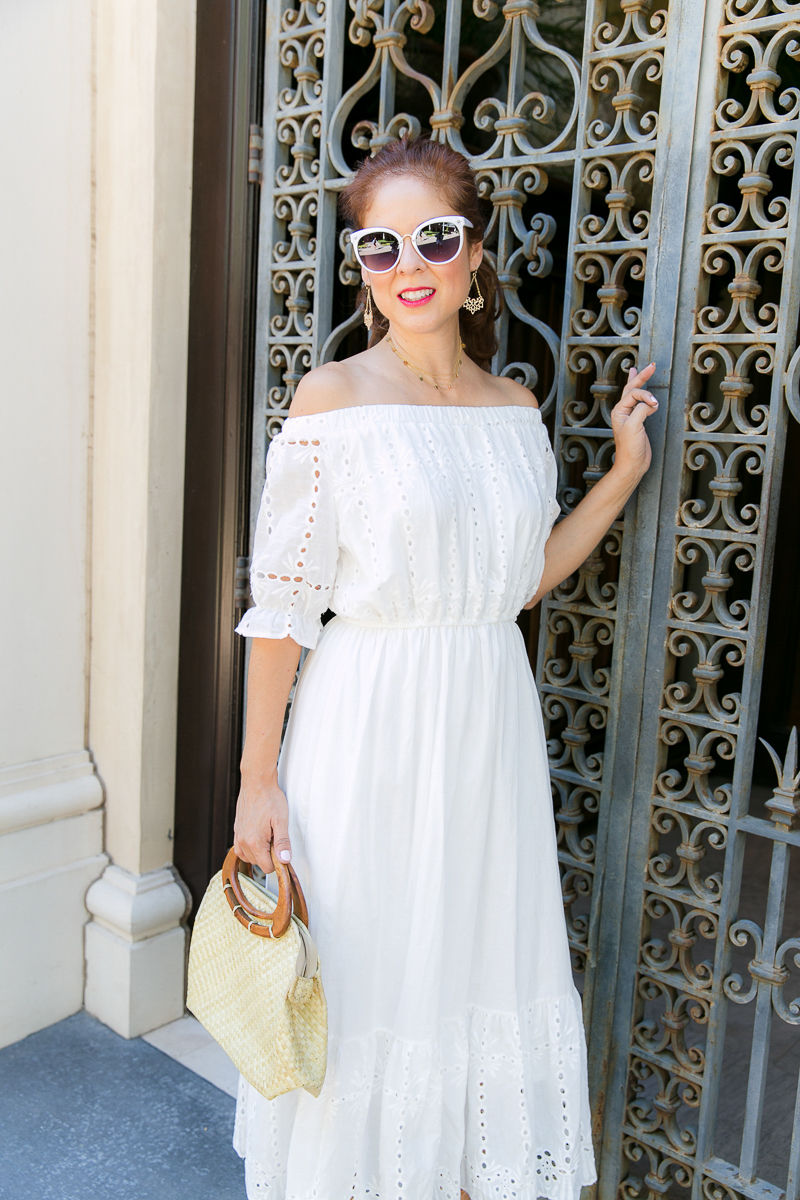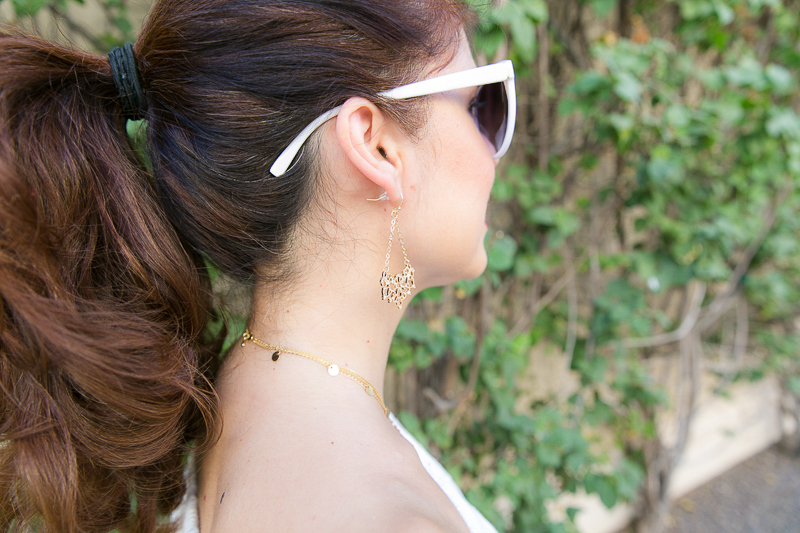 These earrings arrived just in time for me to shoot this outfit! I love the almost filagree look and the chandelier style.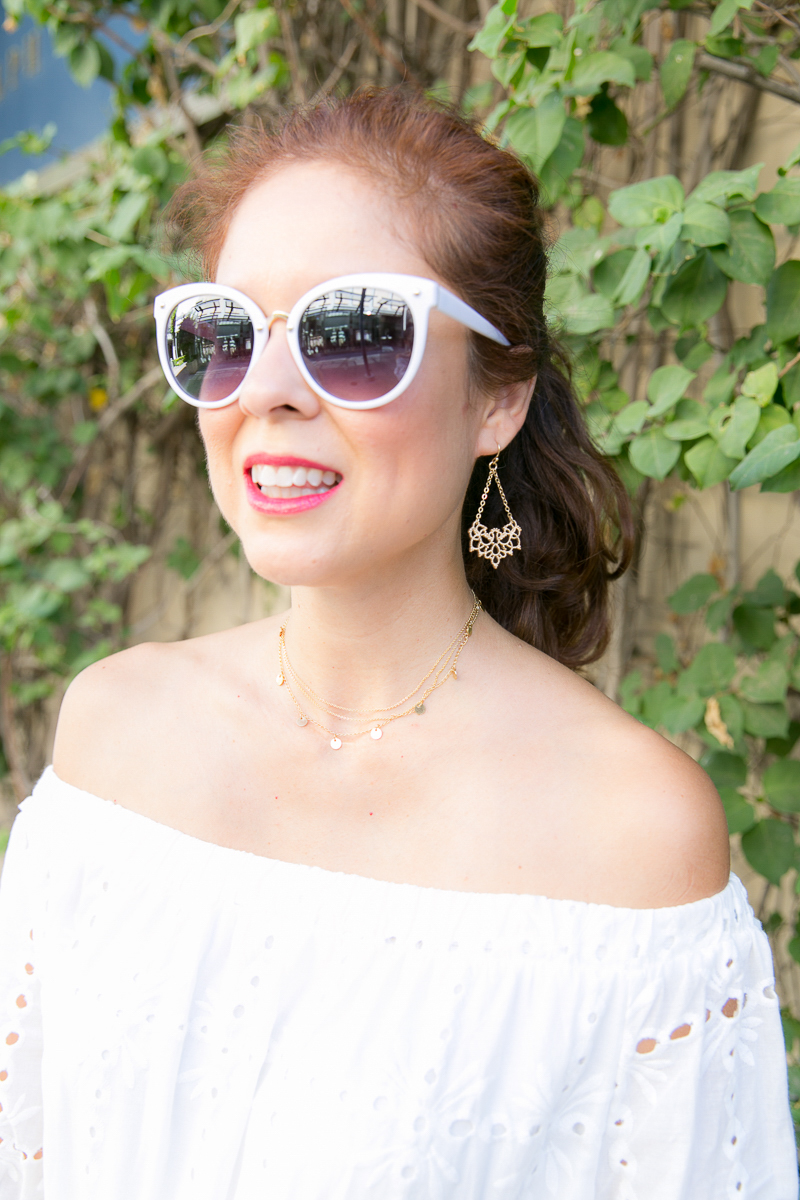 I found these sunnies in a little store in Flagstaff. I love small boutiques and fun finds. I saw one of my favorite bloggers, Emily from Stiletto Beats wearing white sunnies all summer, and I have been on the hunt forever. Her pair was a bit pricey haha. I got these for like $7.50! Score!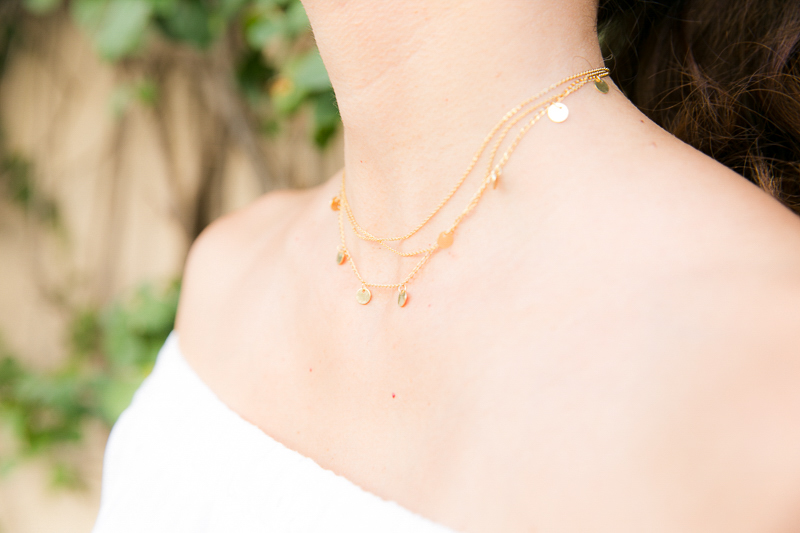 My beautiful choker necklace was from my Rocksbox subscription. I actually bought this one because I loved the dainty little discs and the layers!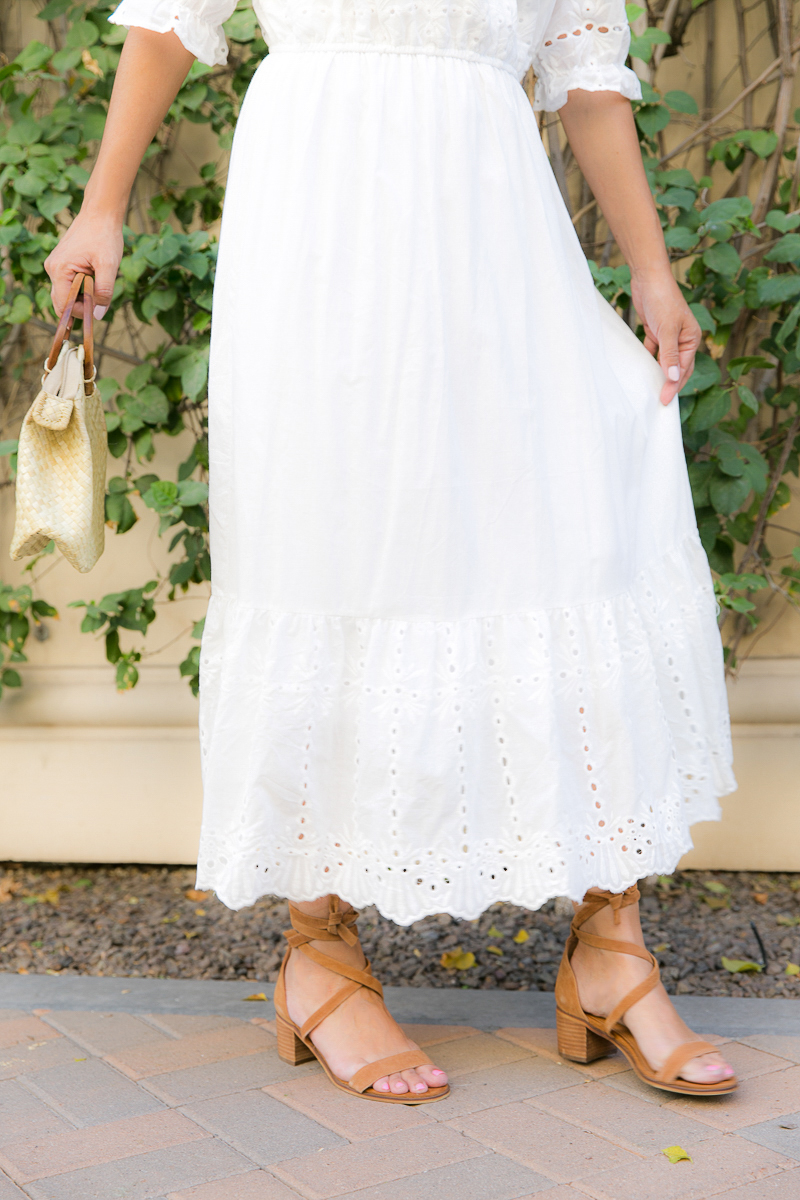 These shoes are still one of my favorite pair. The suede is super soft and the block heel makes it easy to wear all day! And yes they are still available.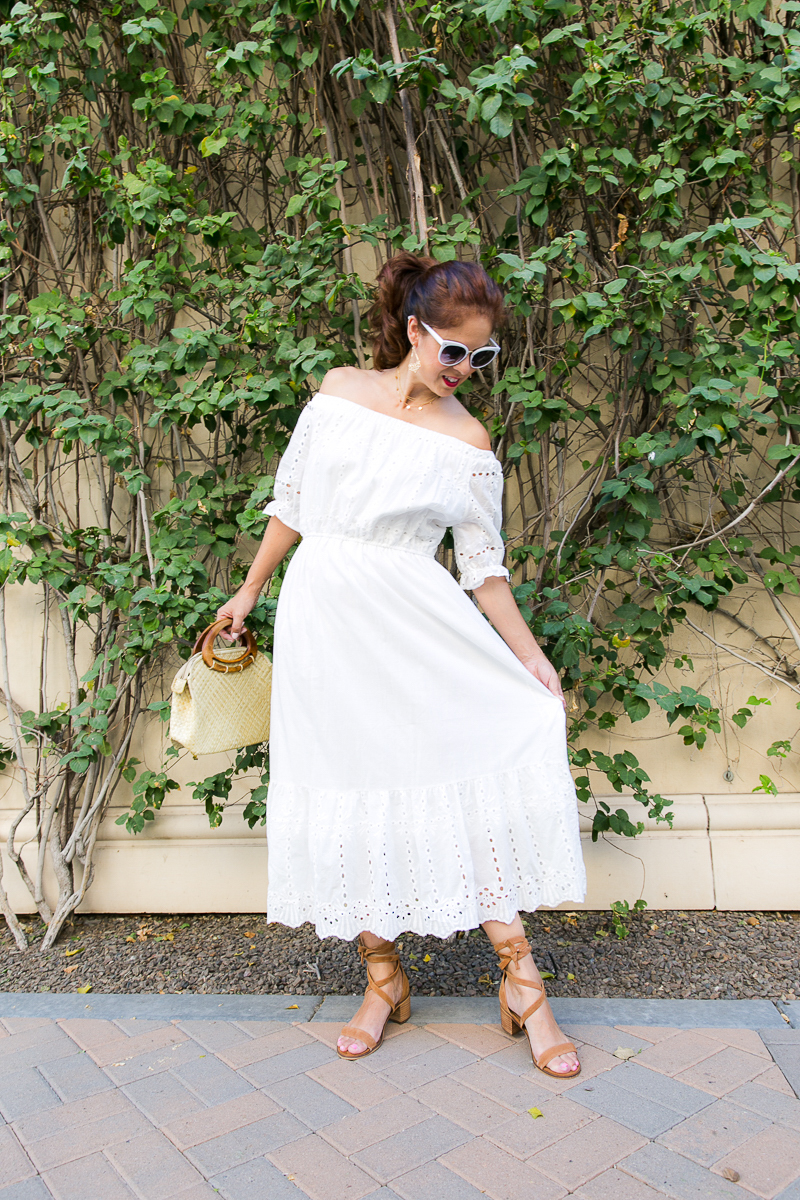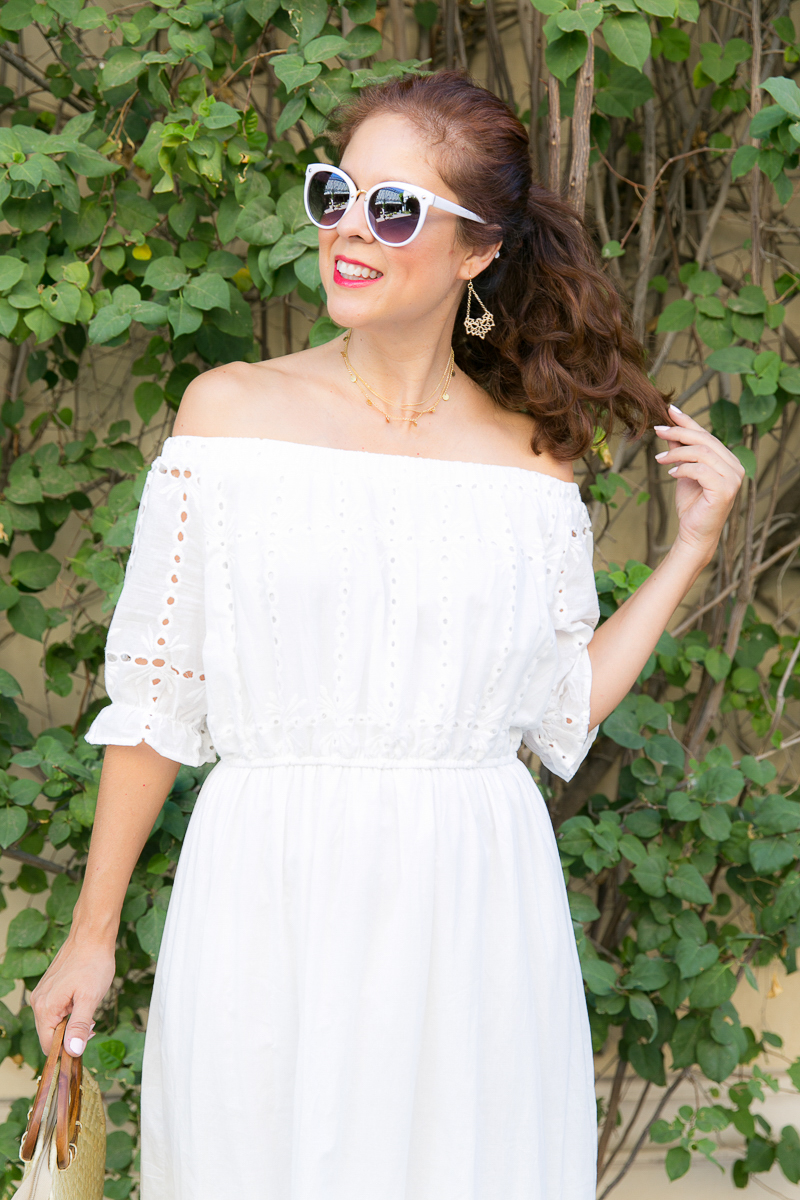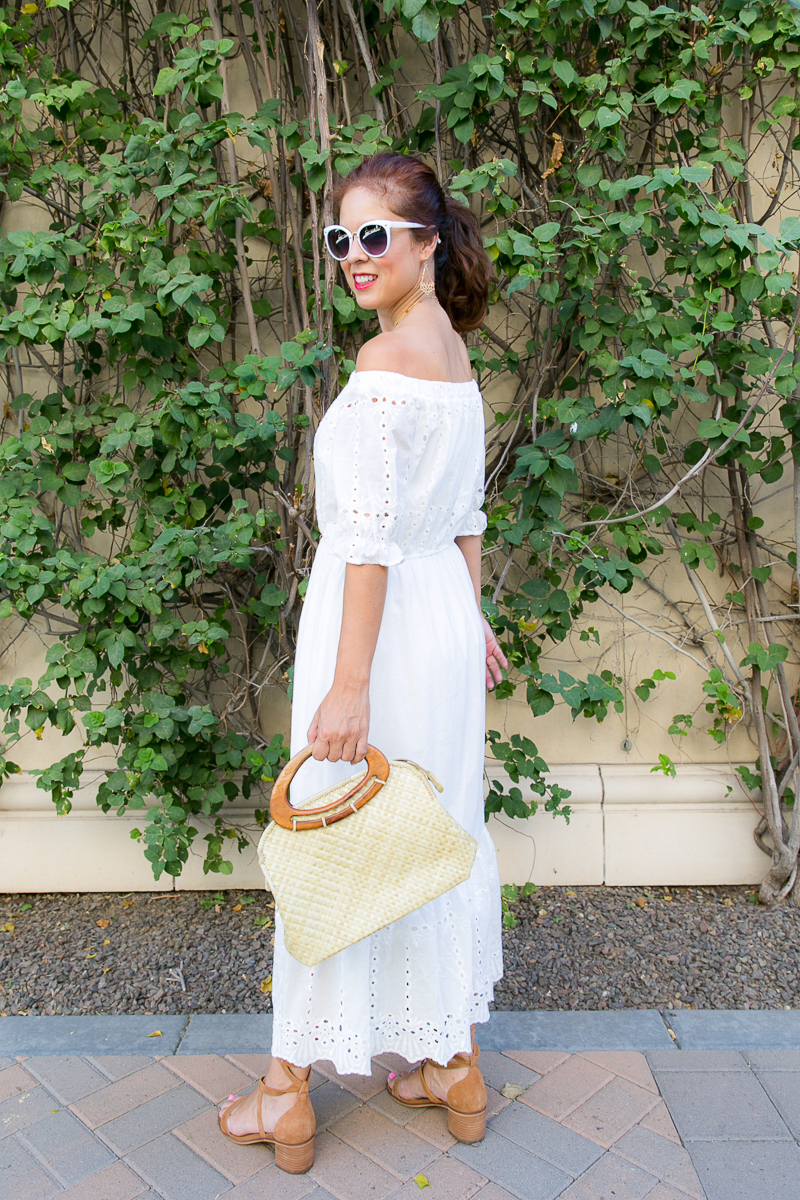 White Eyelet Maxi: Zaful; other eyelet items: HERE and HERE
More Zaful Off The Shoulder Ideas: HERE!!!
Sandals: Zappos (Under $60!)
Sunnies: Basement Marketplace (call them!!)
Necklace: Rocksbox
Earrings: Rocksbox
Straw Bag: gift from my Sis; Etsy (only $22!!)
—use Rocksbox mycode: alltheprettysxoxo for one month free!
Photography: Jacqueline Trevino Photography
I hope you enjoyed this look. Leave me a comment below with any questions or ideas you might have for fall/boiling hot outside style haha!