Hi Babes!
So I am still craaaazy about anything off the shoulder. It is so cute, yet sexy at the same time. The Off The Shoulder (OTS) trend has been around for a few summers now. I still love the variety of ideas you can style with this look.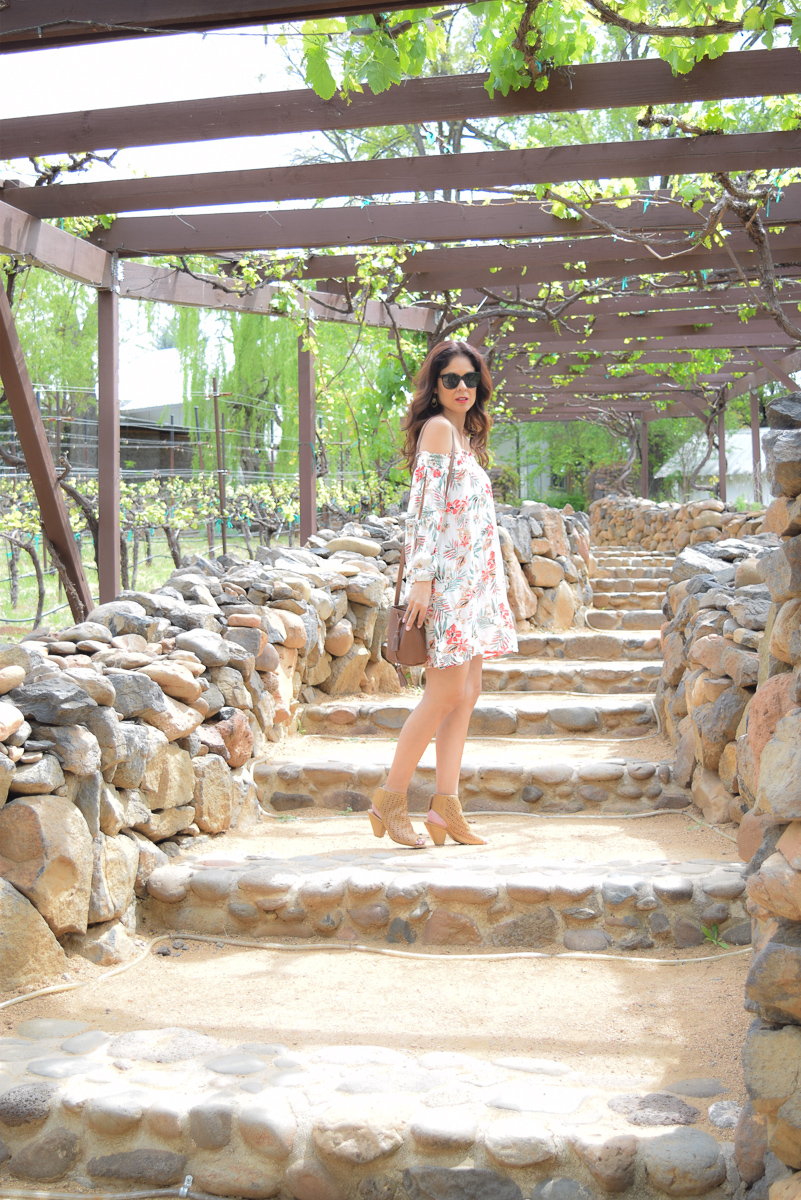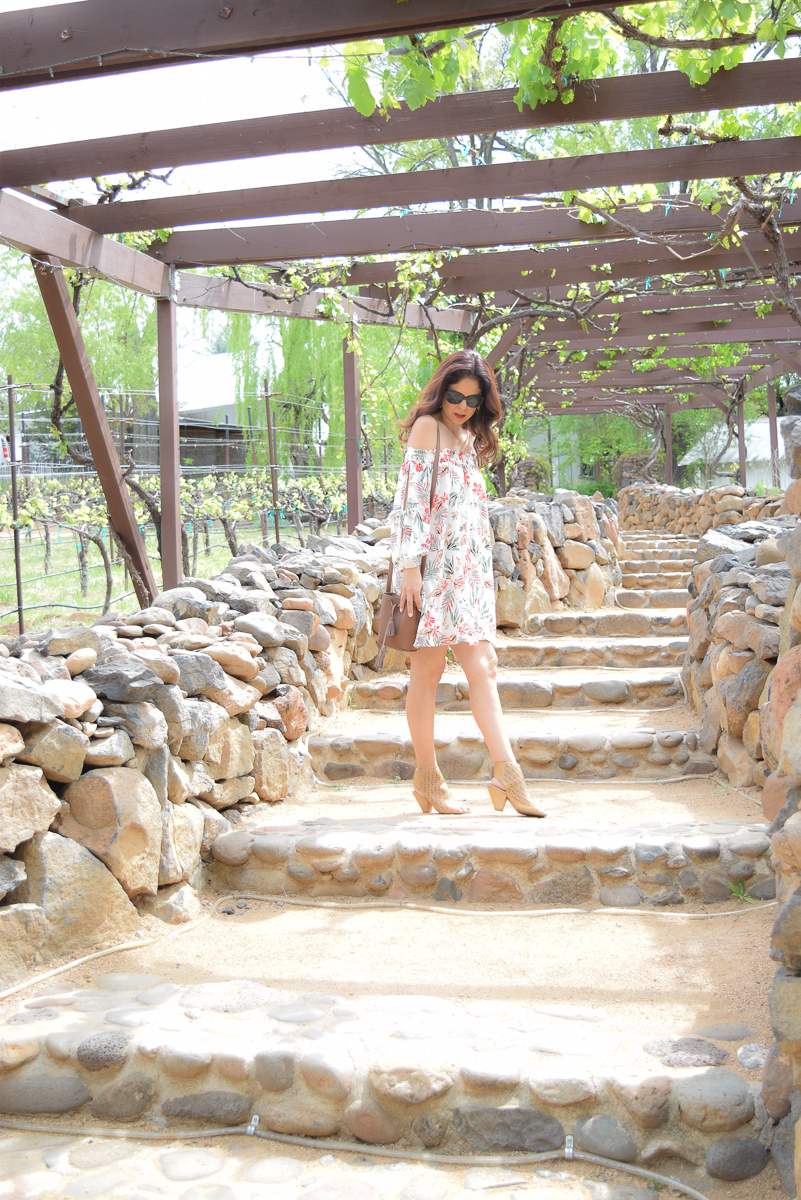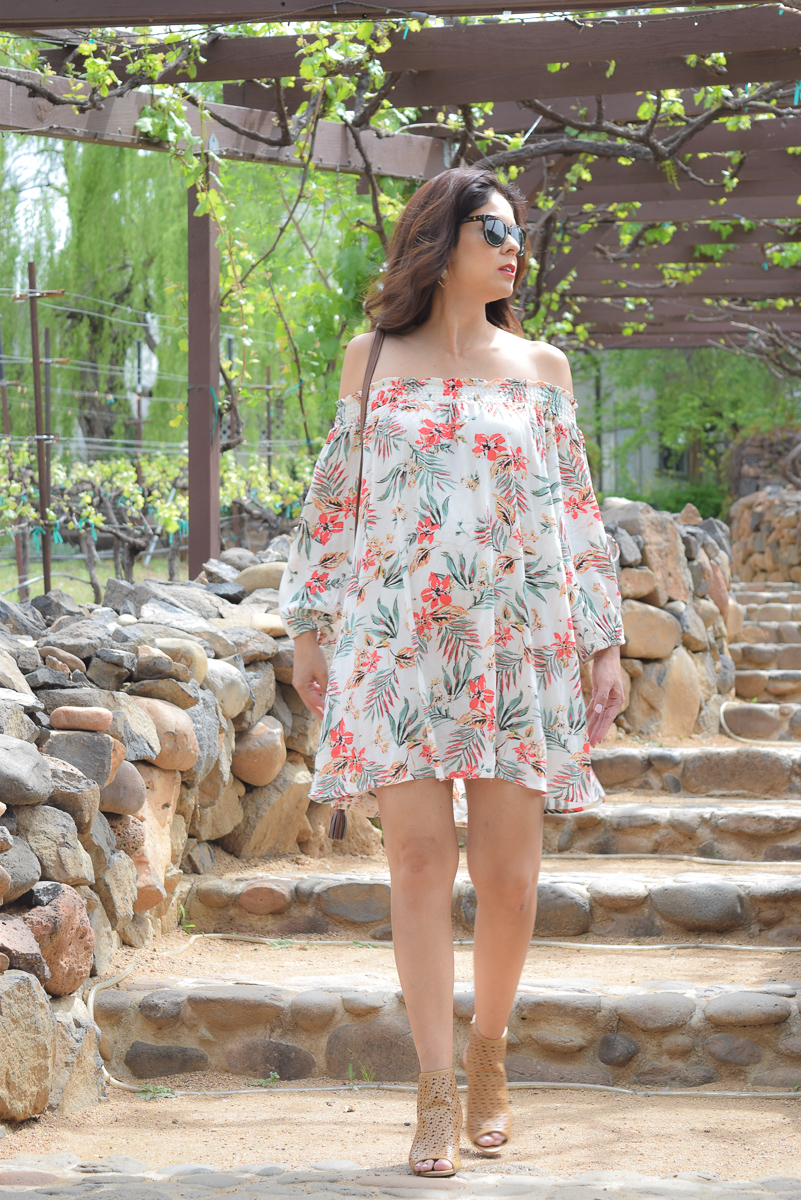 This dress has the cutest print that can be perfect for Spring, but the colors can take you way into fall. I love the way it fits loosely, which is something I never choose actually. This is my first more baby doll like style dress ever. I got tons of compliments walking around the vineyards this day. This was so fun to shoot at this vineyard, the trellis was getting covered with grapes just coming in!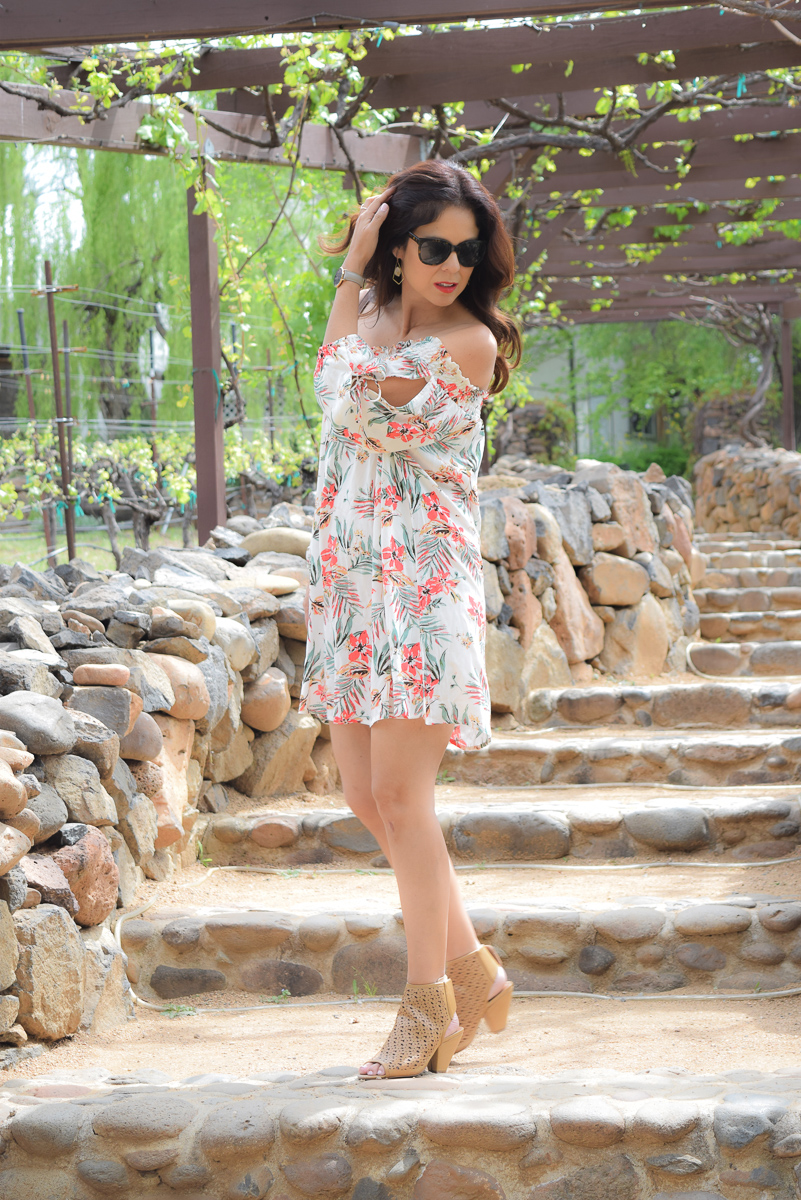 This dress has the cutest slevee details with the cut-outs and the little ties that make it super special.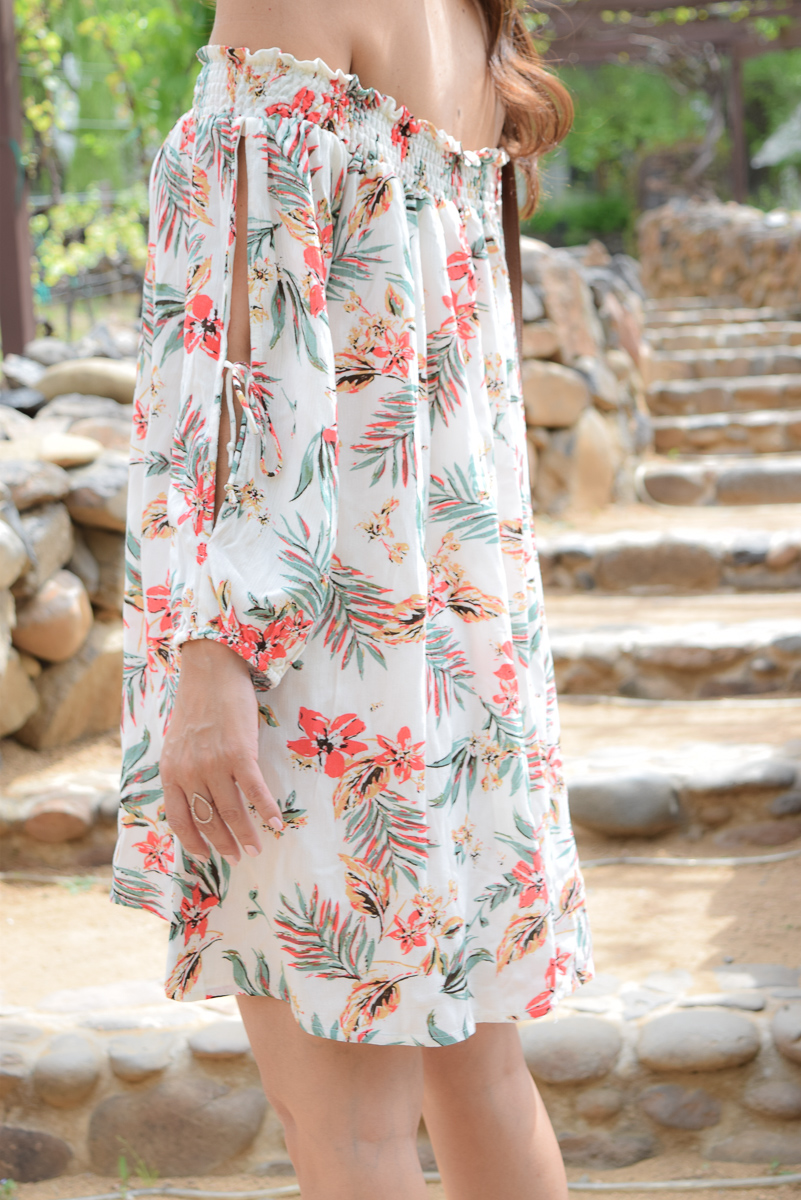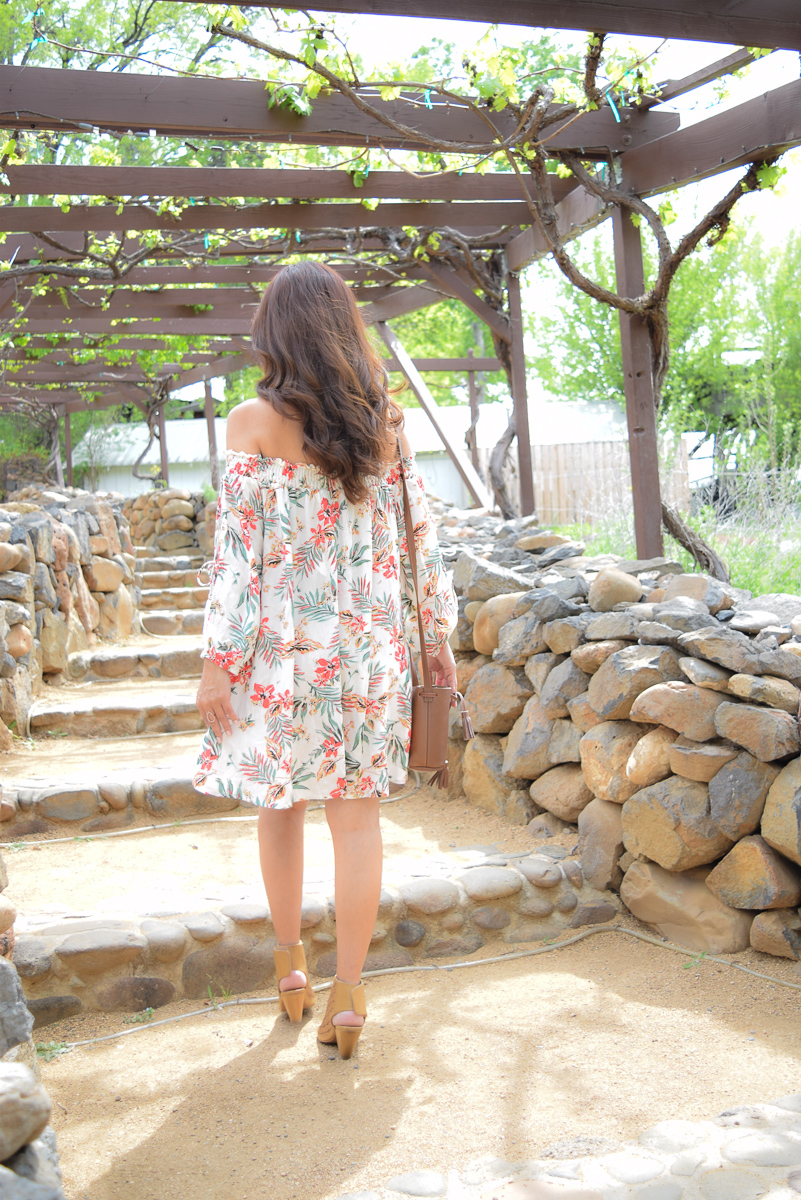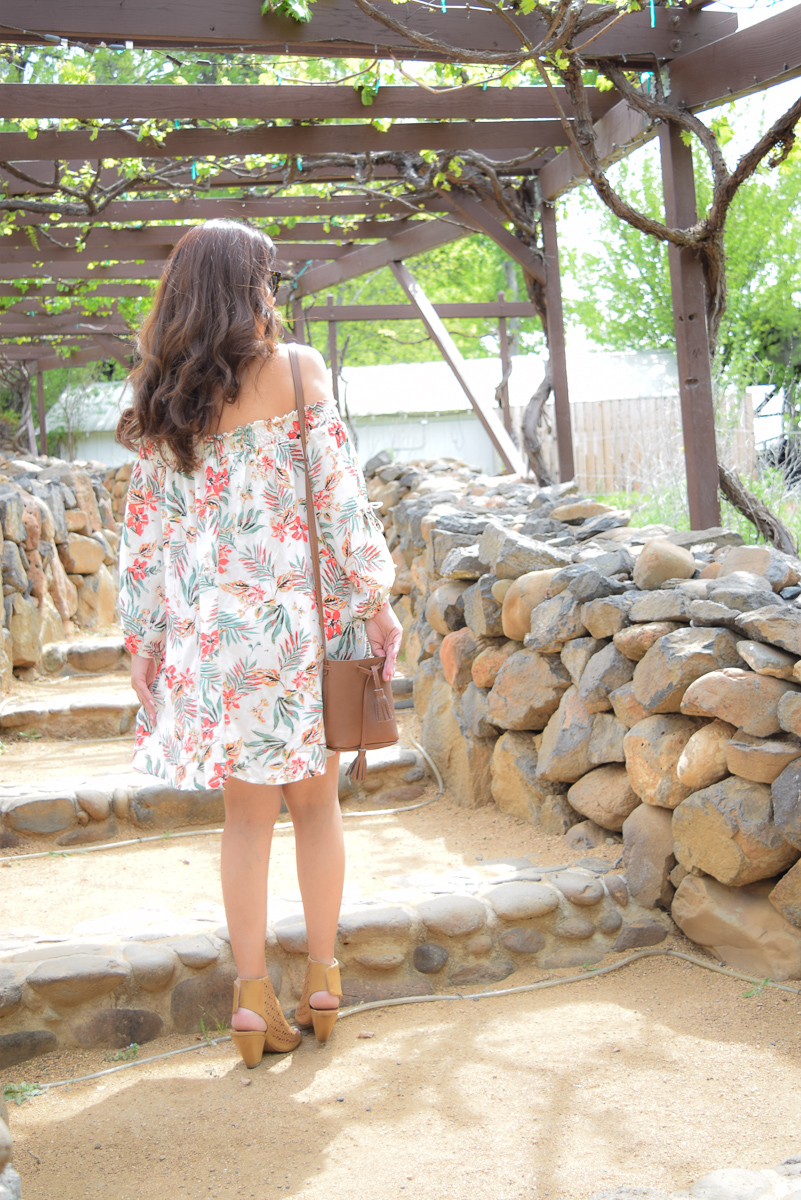 Paige Spring Cellars Is located in Cornville, AZ just outside of Cottonwood and very near Sedona. Its an easy 1 hour and 15 minute drive from North Phoenix. The property is so pretty and has lots of nice areas to take photos.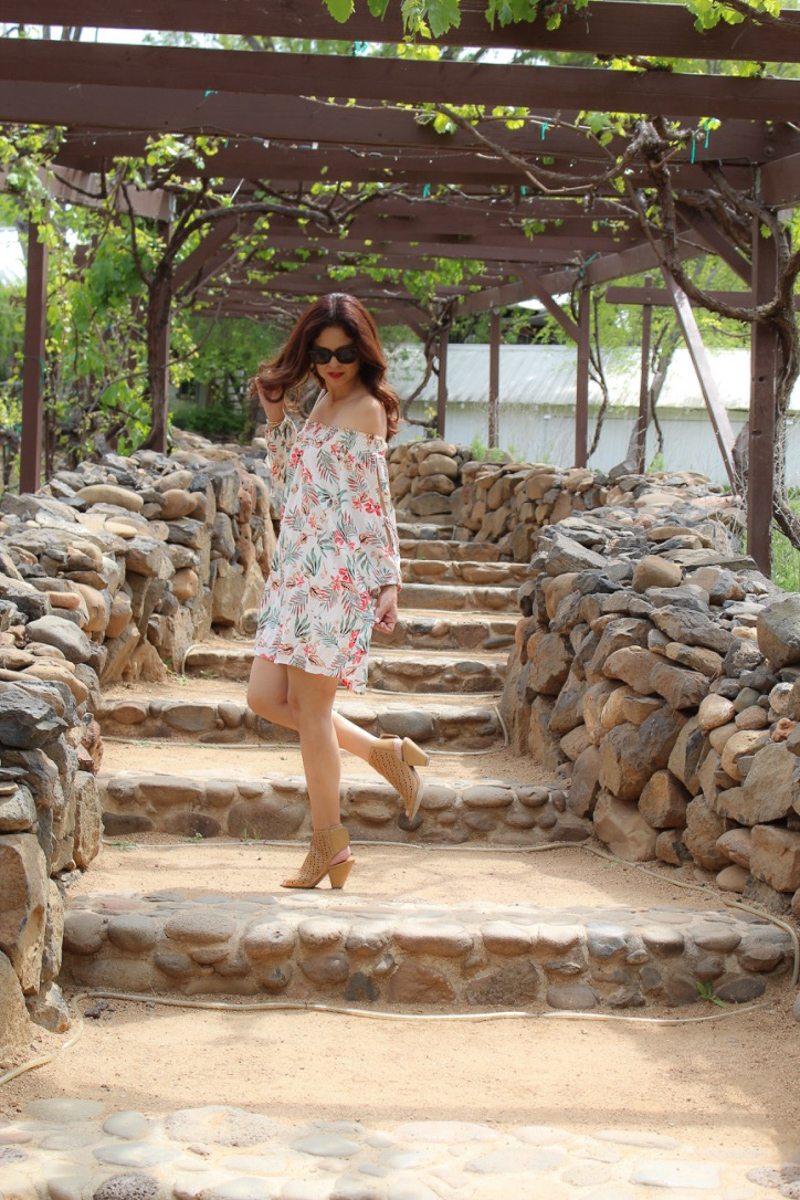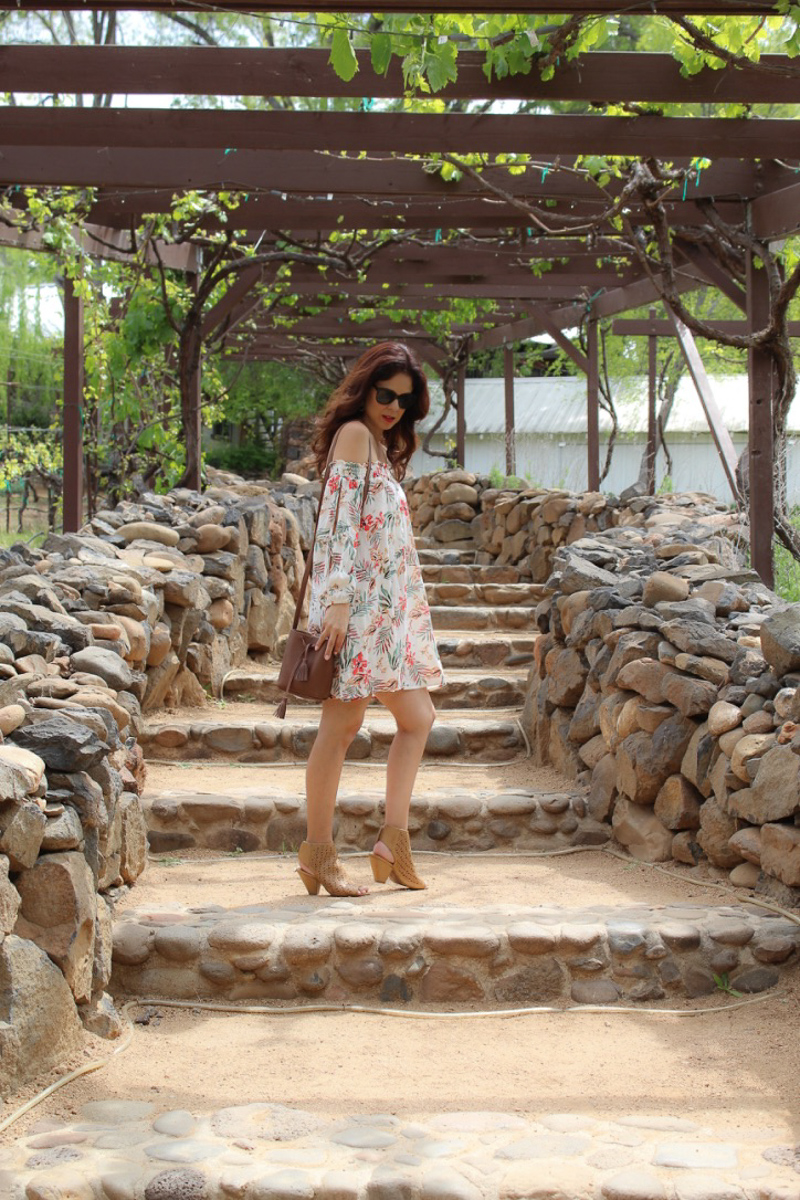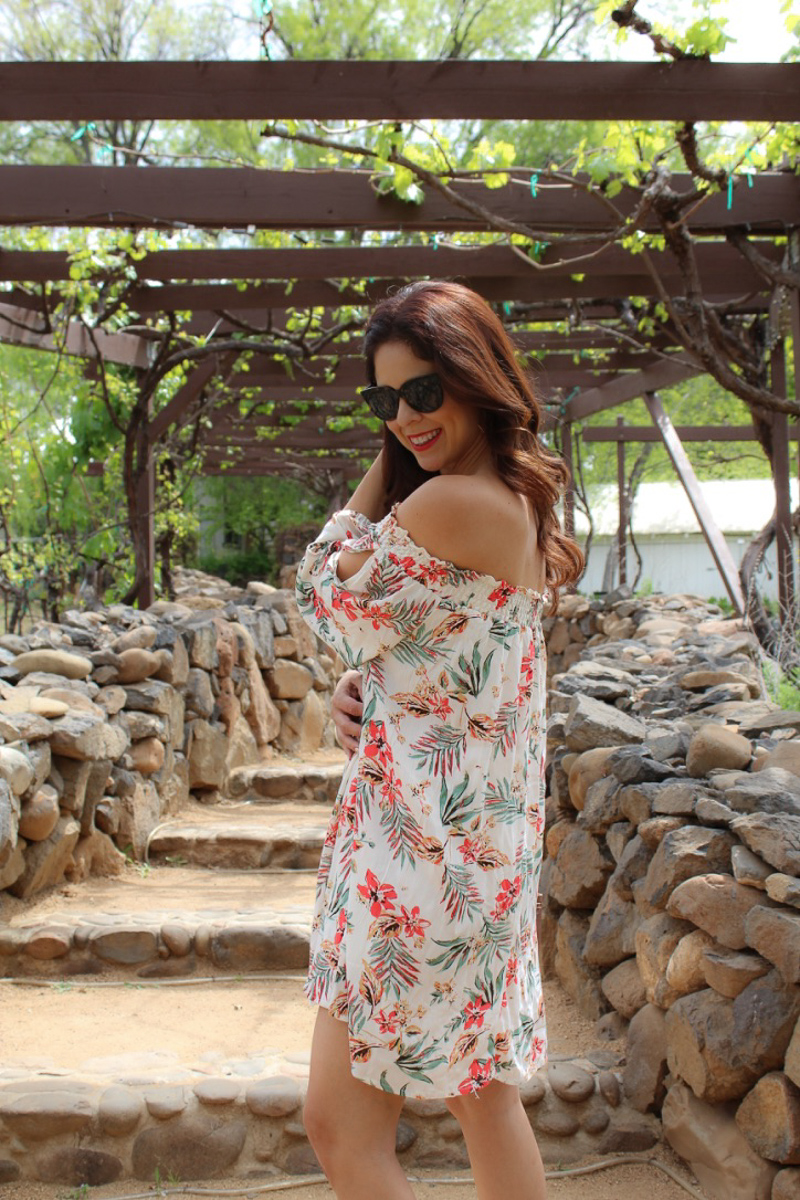 The vineyard photos are still one of my favorite photoshoots ever. Of course drinking wine during the shoot was fun LOL!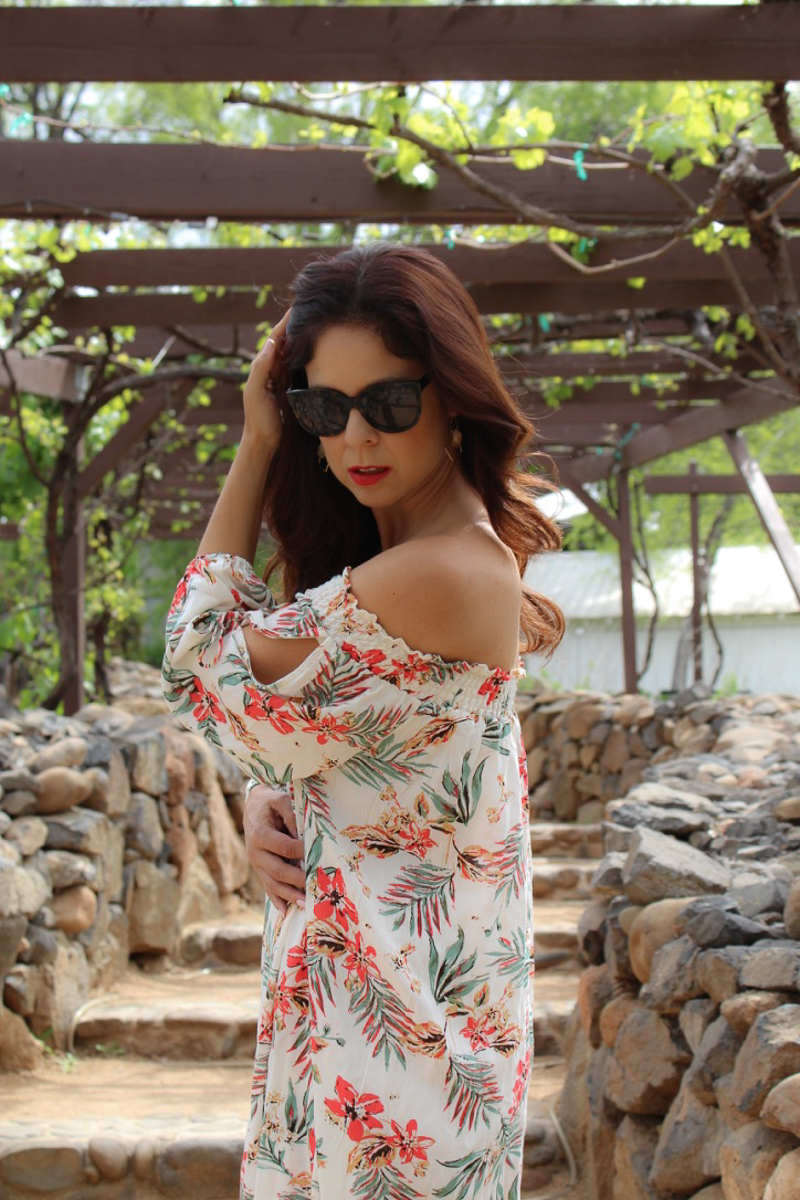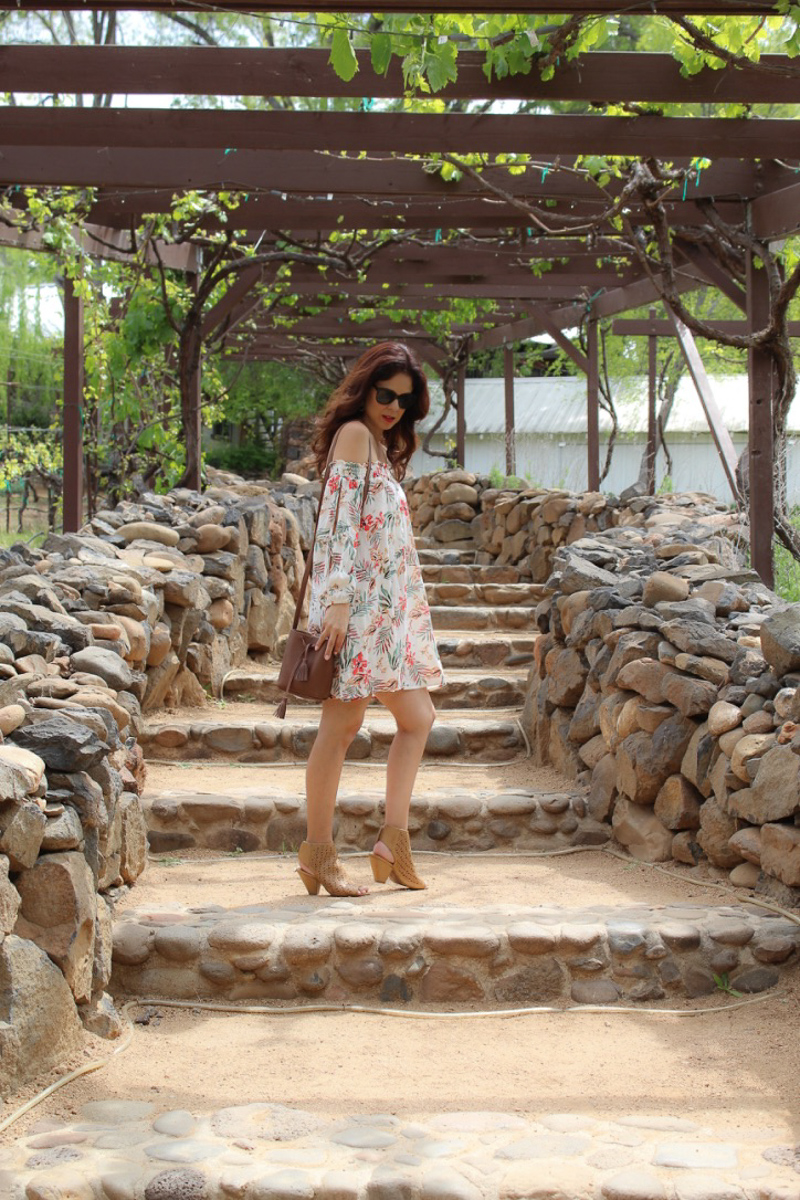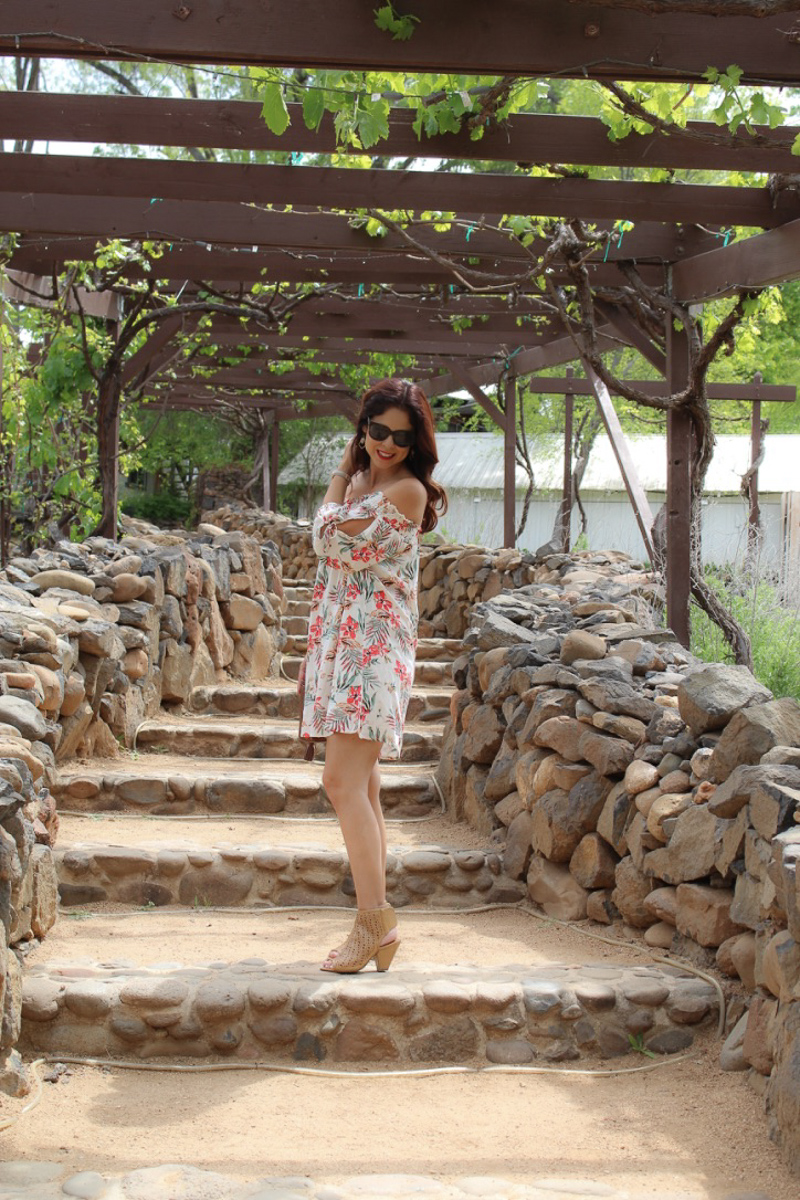 Sorry for the photo overload, this is seriously one of my most favorite dresses ever! It was the dress that I modeled in a fashion show about a month ago for my friend Kim. She is the owner of the online boutique called Clothes Minded Boutique . This dress is still available in all sizes. I will link it below and all my accessories too!
Dress: Clothes Minded Boutique
Booties (old); Similar
Cross Body Bag: LA Shaffer (real leather bag that comes in many colors!)
Sunnies: Warby Parker
Earrings: Pure Life Jewelry (local Phoenix maker)
Watch:Cluse Watch (ON SALE!)