Hi!
I wanted to tell you about the cutest black dress that I found recently. The dress has a classic cut and feel, but the best part– it has a fun surprise. I love a black dress for work or a nice dinner and this dress has a fun pleated peek-a-boo detail which is just so unexpected.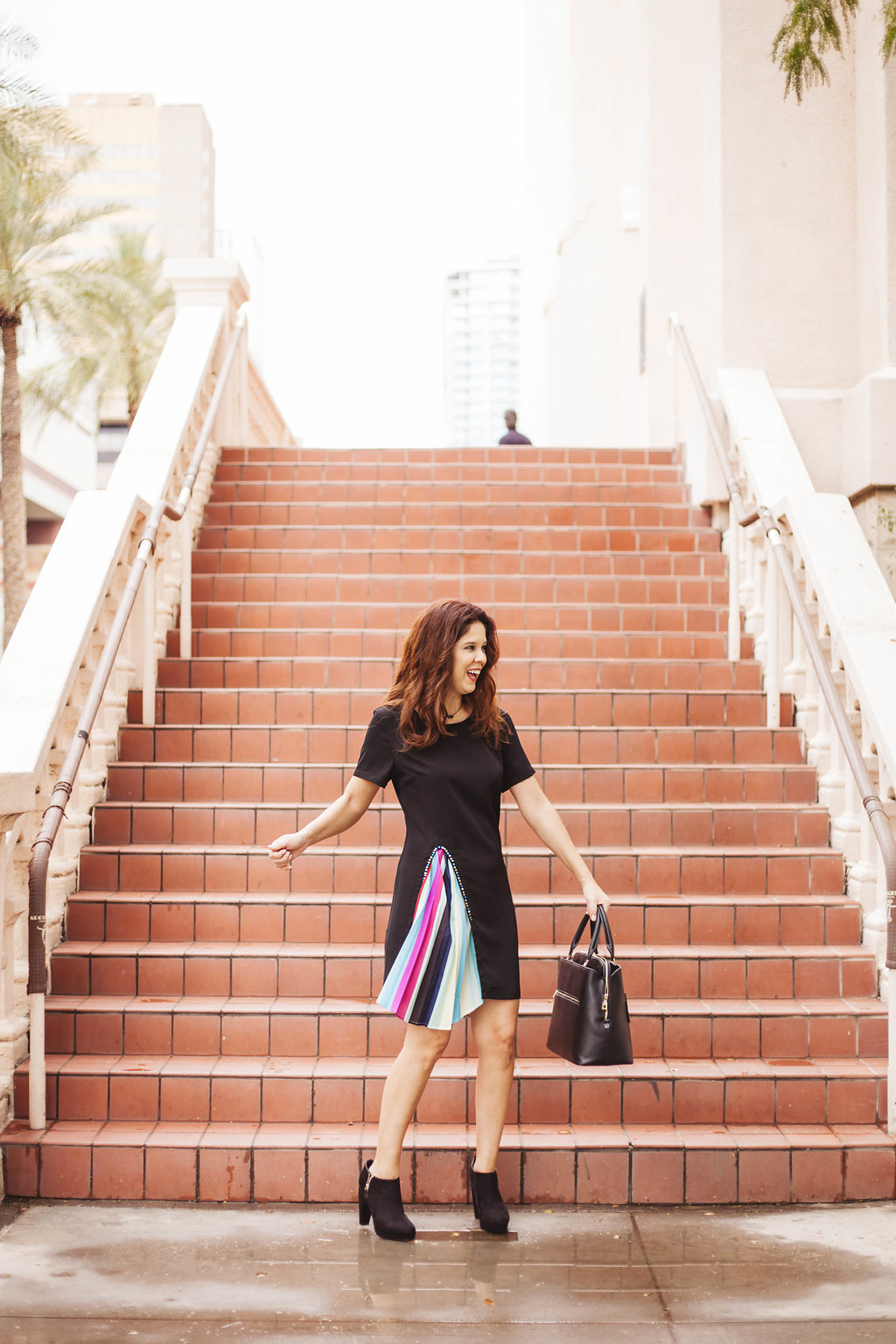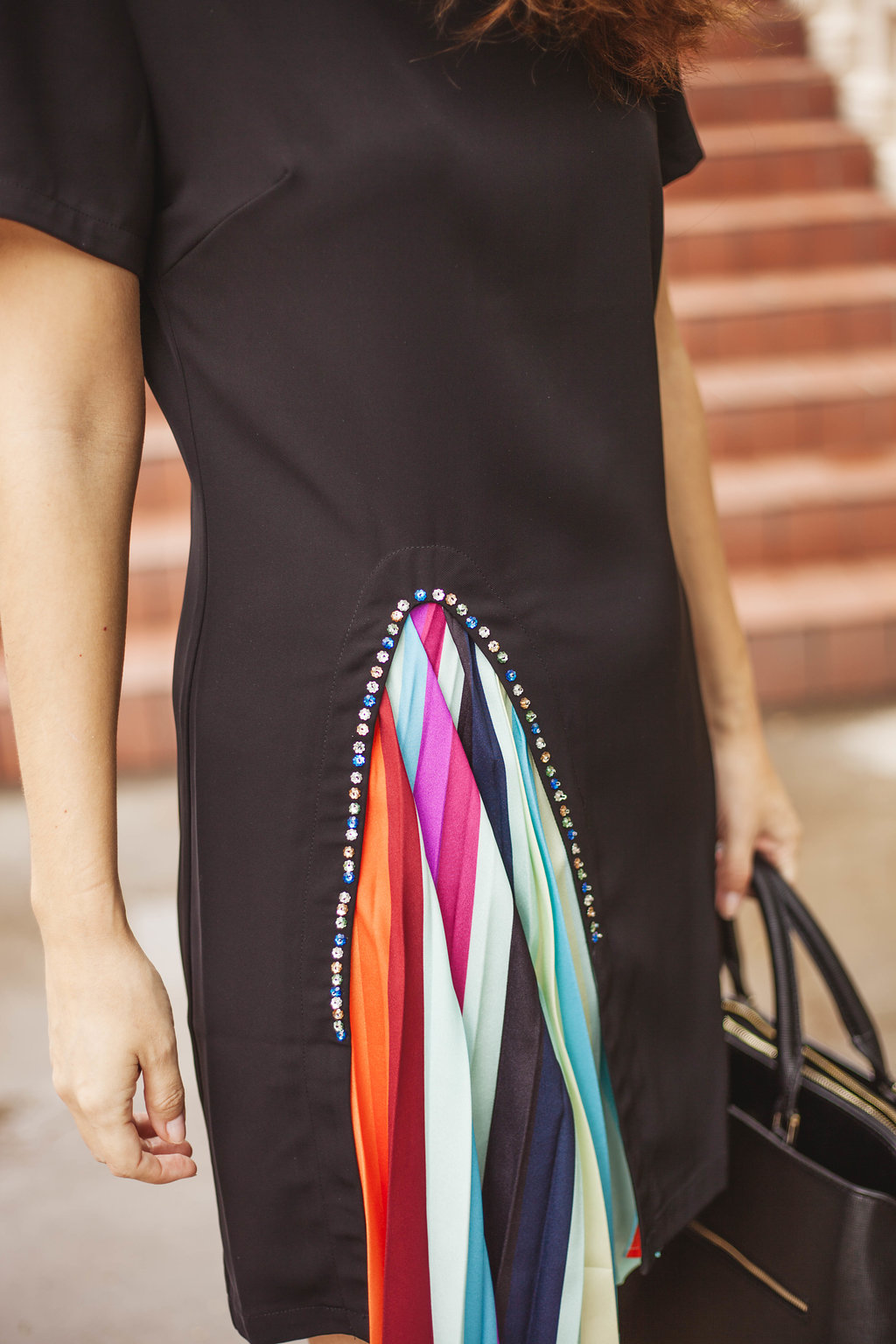 The pleated detail is bordered by a fine line of colorful jewels which add a bit more of a pop. This dress runs a bit large though. I ordered a size 6 according to the website measurements, but I feel that the size 4 would have still been loose. I think this is a dress that the alterations lady can easily tuck in the sides so it fits more smoothly and not so wide.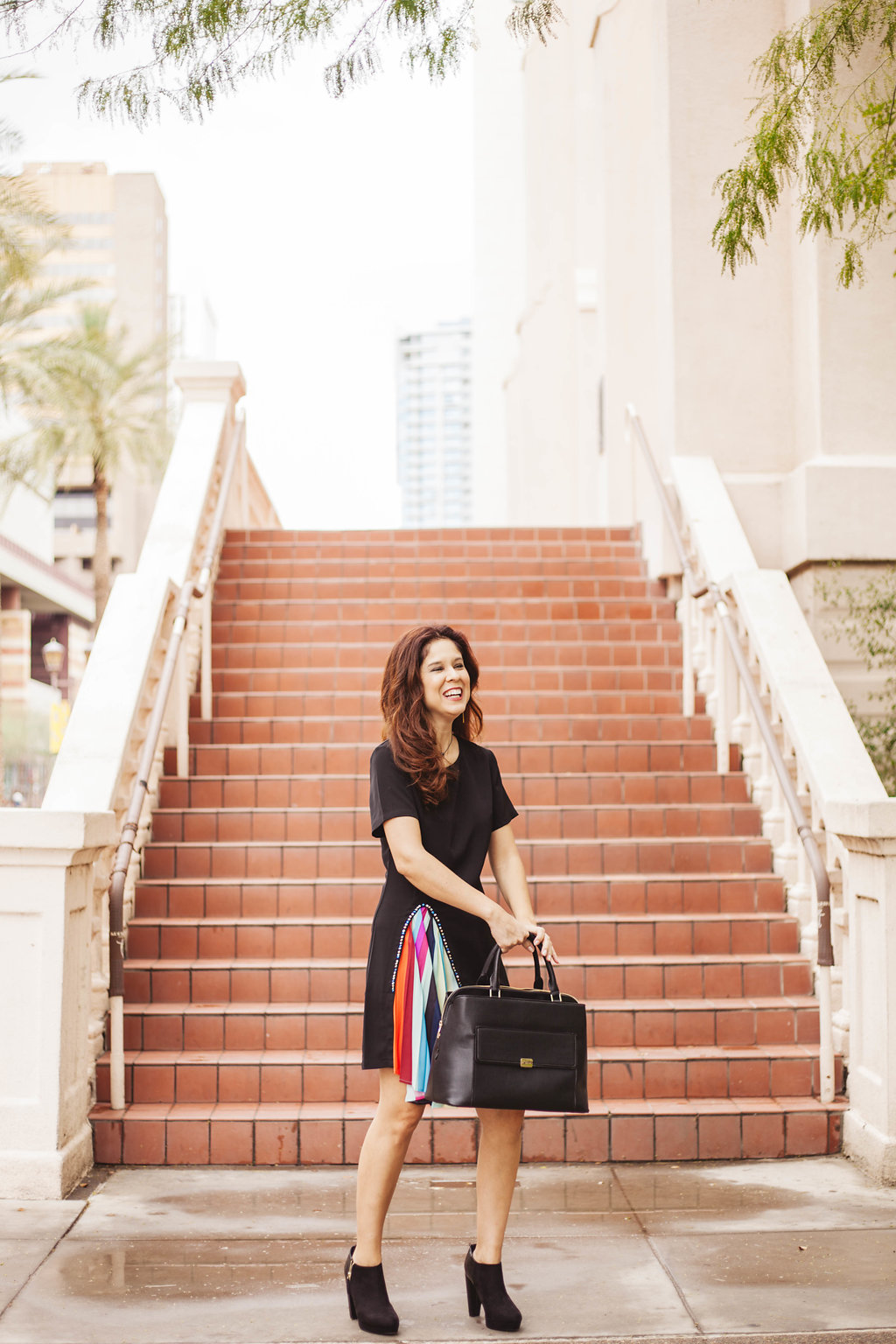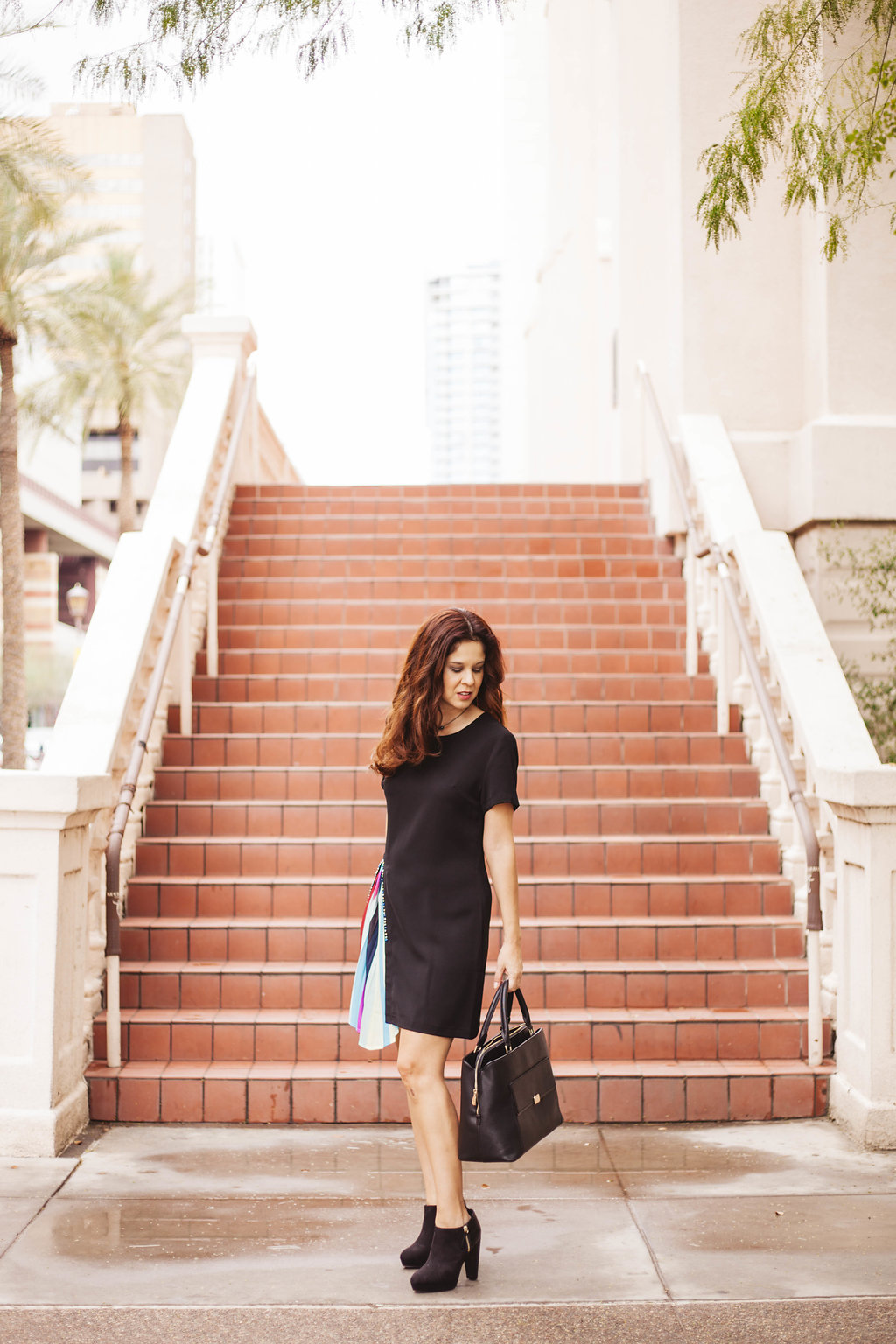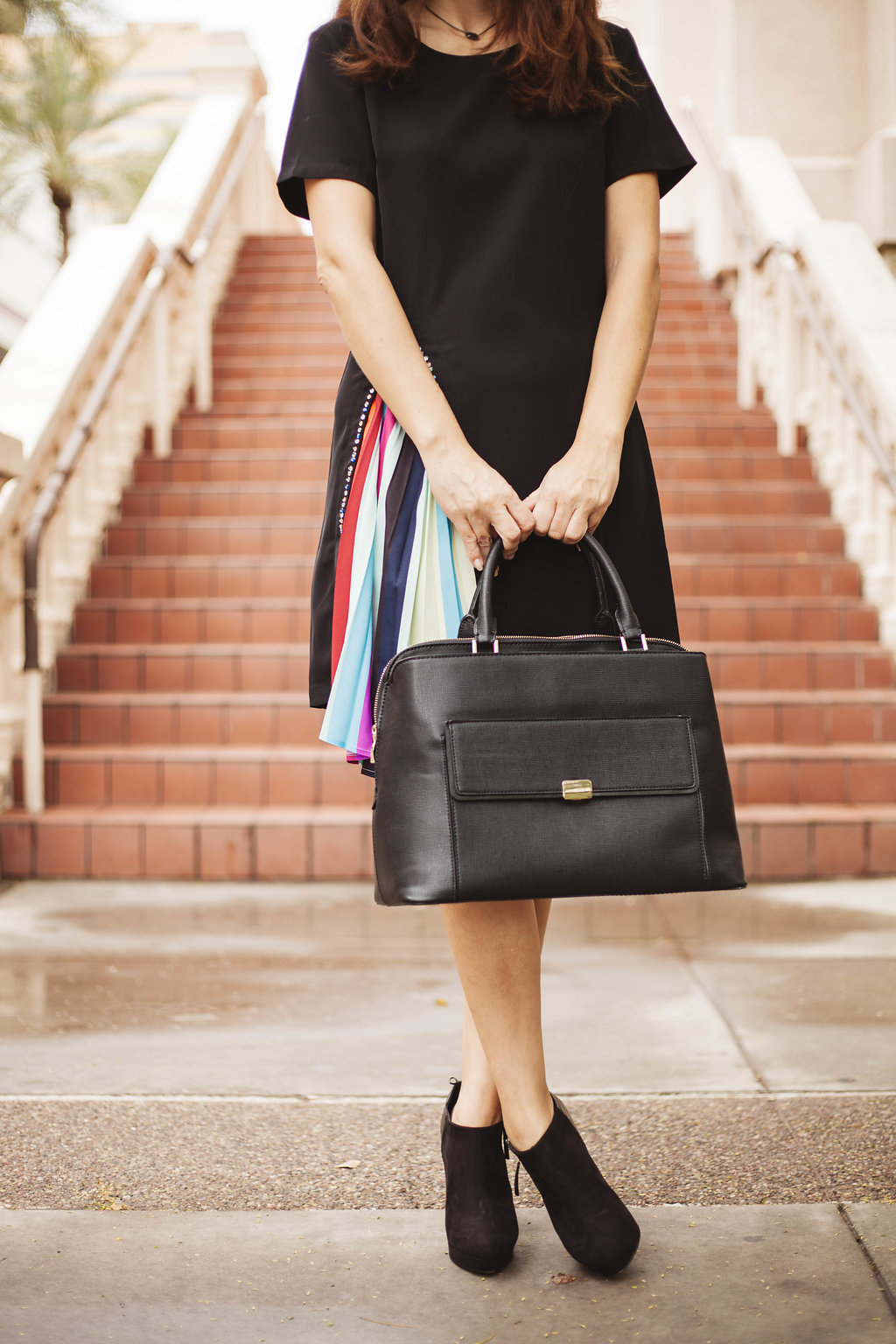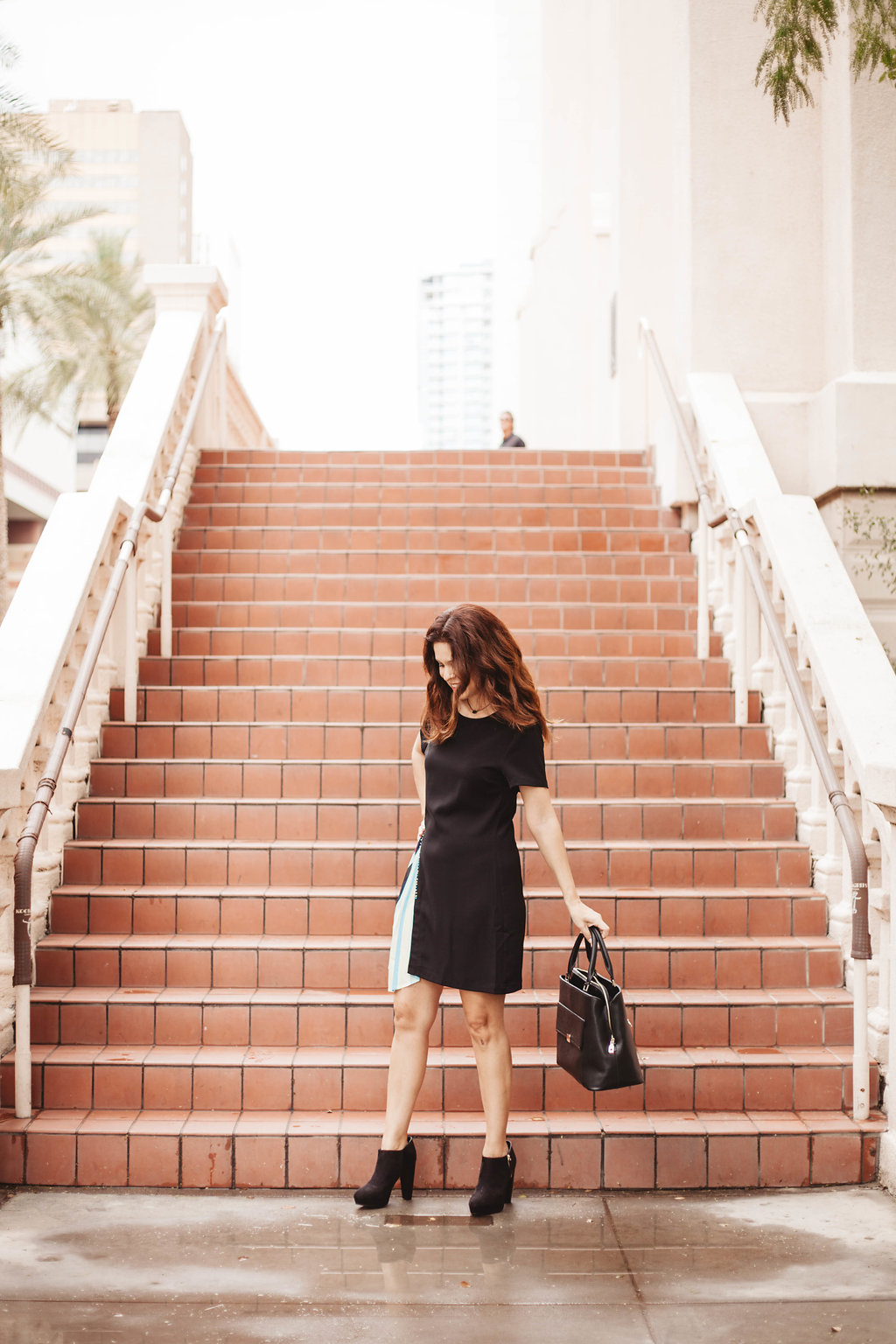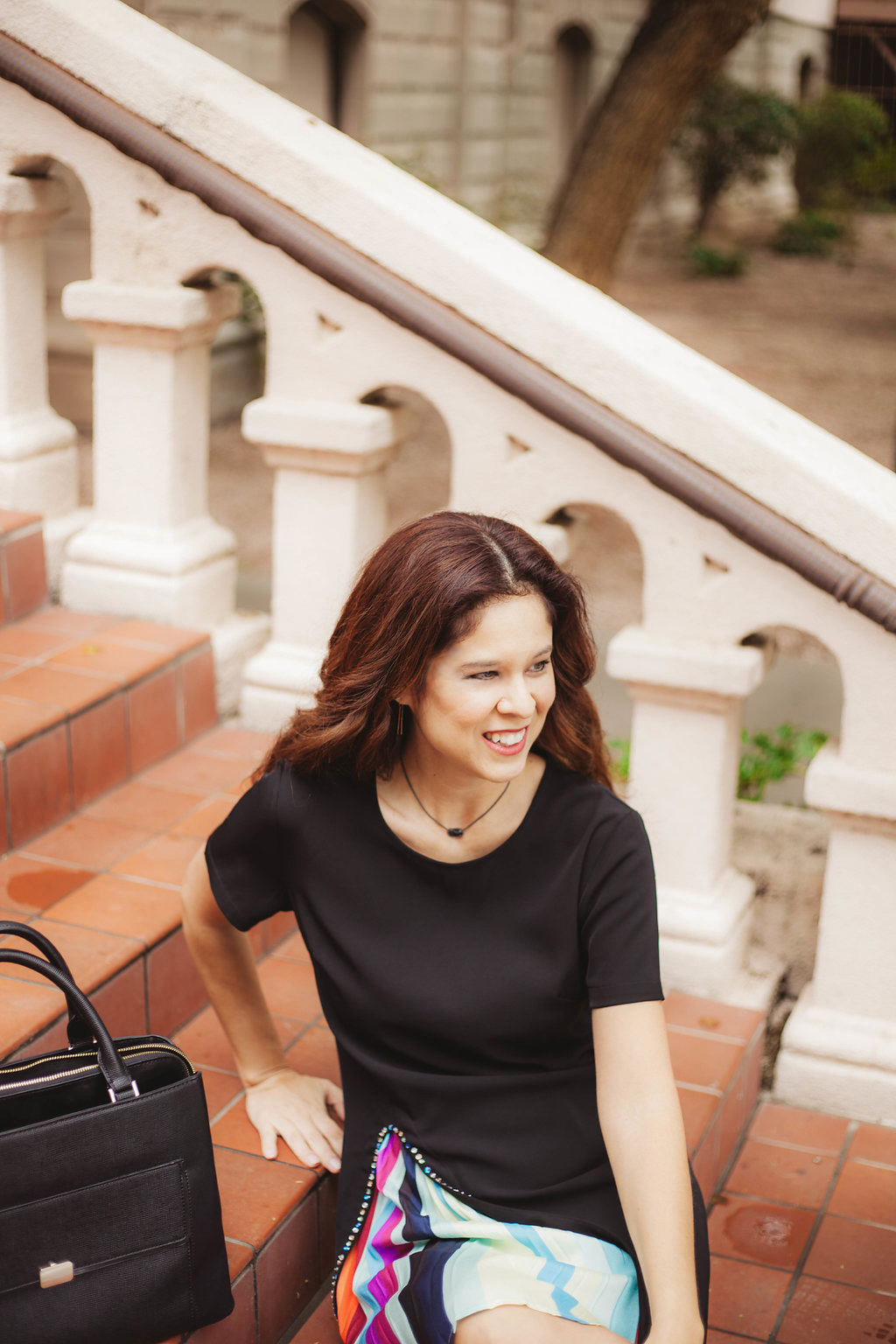 The dress bodice has a higher neck line with a slight crew neck cut. I can totally wear this to work and not worry about moving around in it.  I added a pretty lace-up red trench coat for the rain that was falling that day, but also just because it looked cute!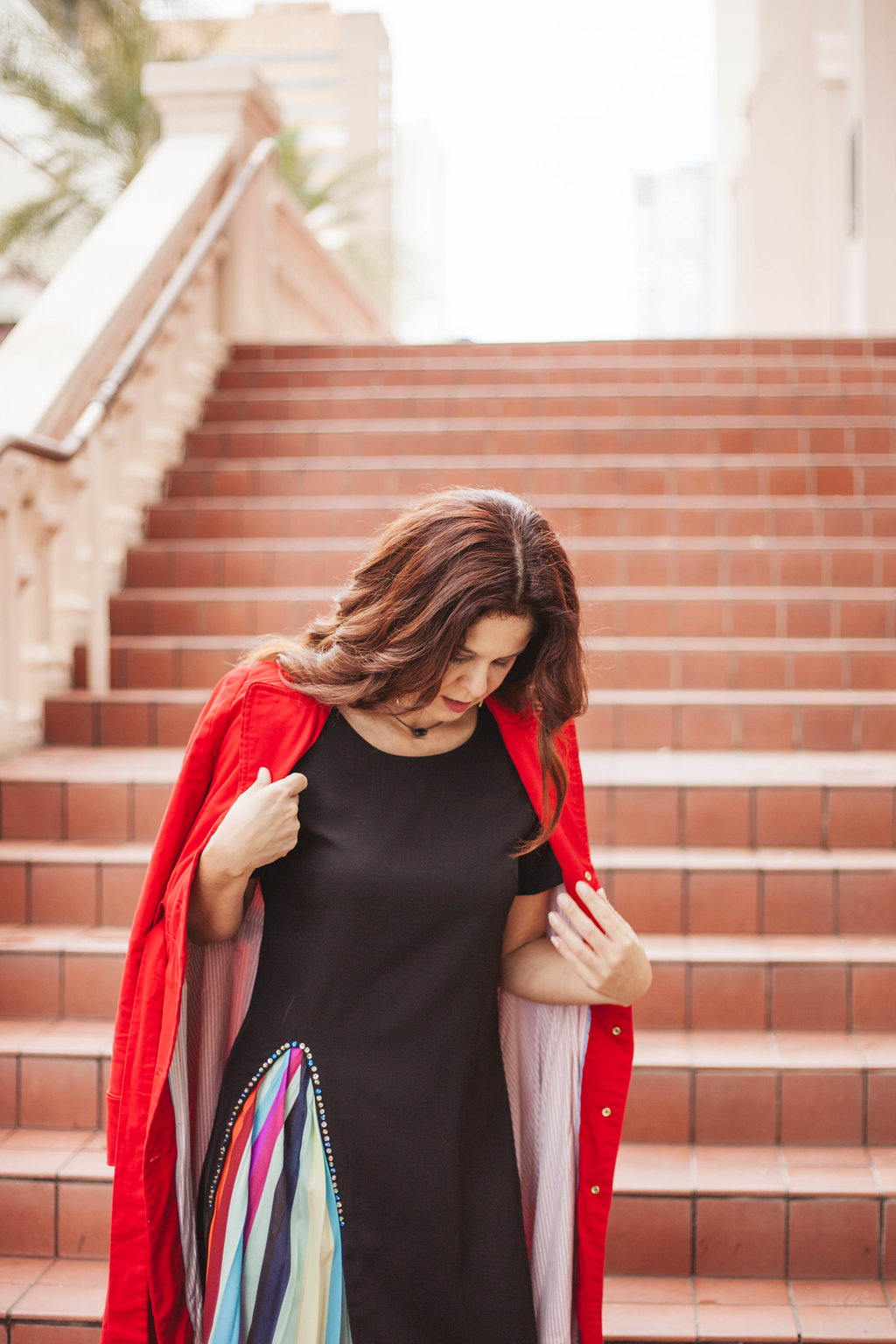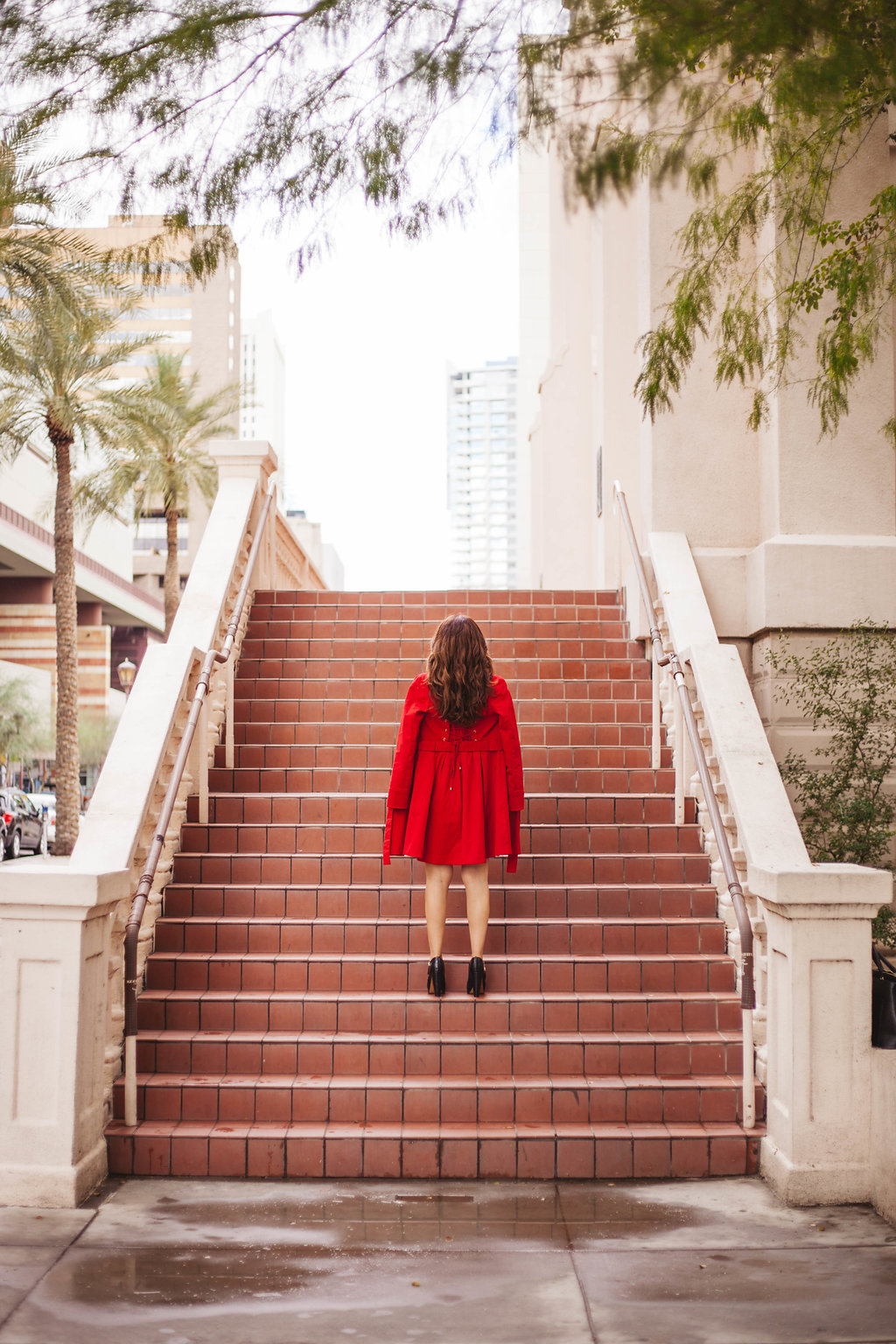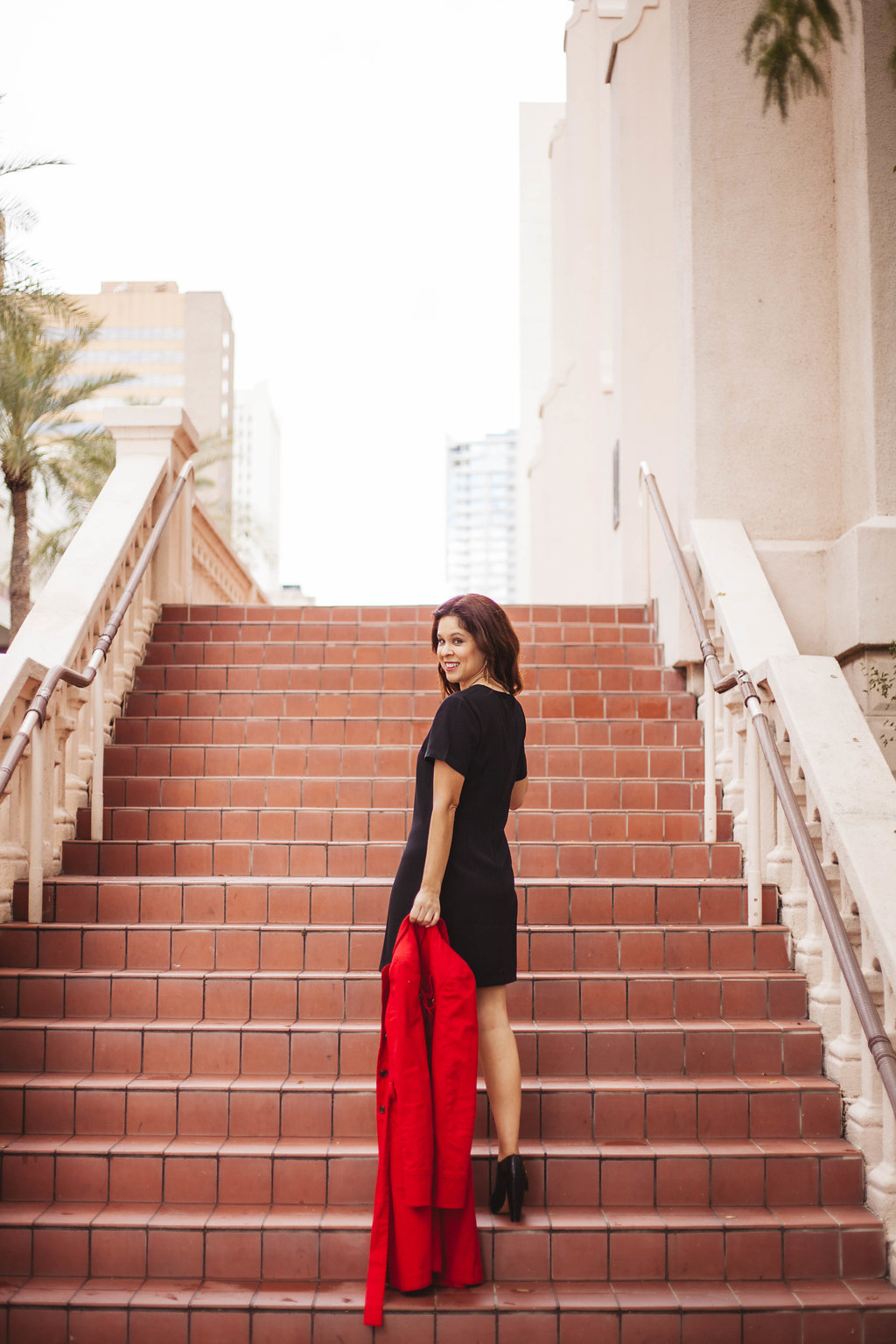 Dress: StyleWe
Trench: old-Anthropologie; Similar
Work Bag: Zara
Necklace: Nordstrom
I actually love a good rainstorm. I wish it rained more here in Phoenix. It was 95 degrees today and I AM NOT READY FOT SUMMER (yes it needed to be in caps haha). I had so much fun twirling in this dress for this shoot. Shoot me your questions/comments down below!
Xx,
Marisol