Hi Babes!
I am so happy to be able to wear pants and not be on fire lol! I love the leaves changing (ok everywhere else except in Phoenix). Even though I love getting dressed up, I am trying to have my work outfits evolve into a more comfy useful style anymore.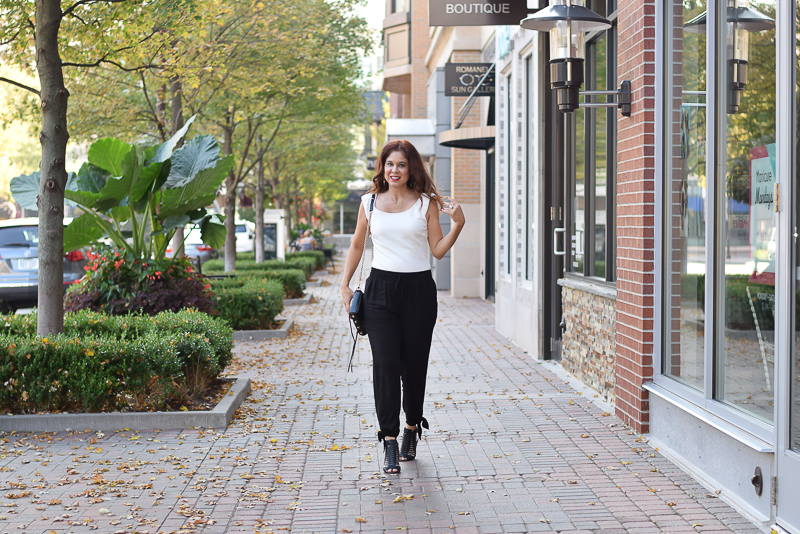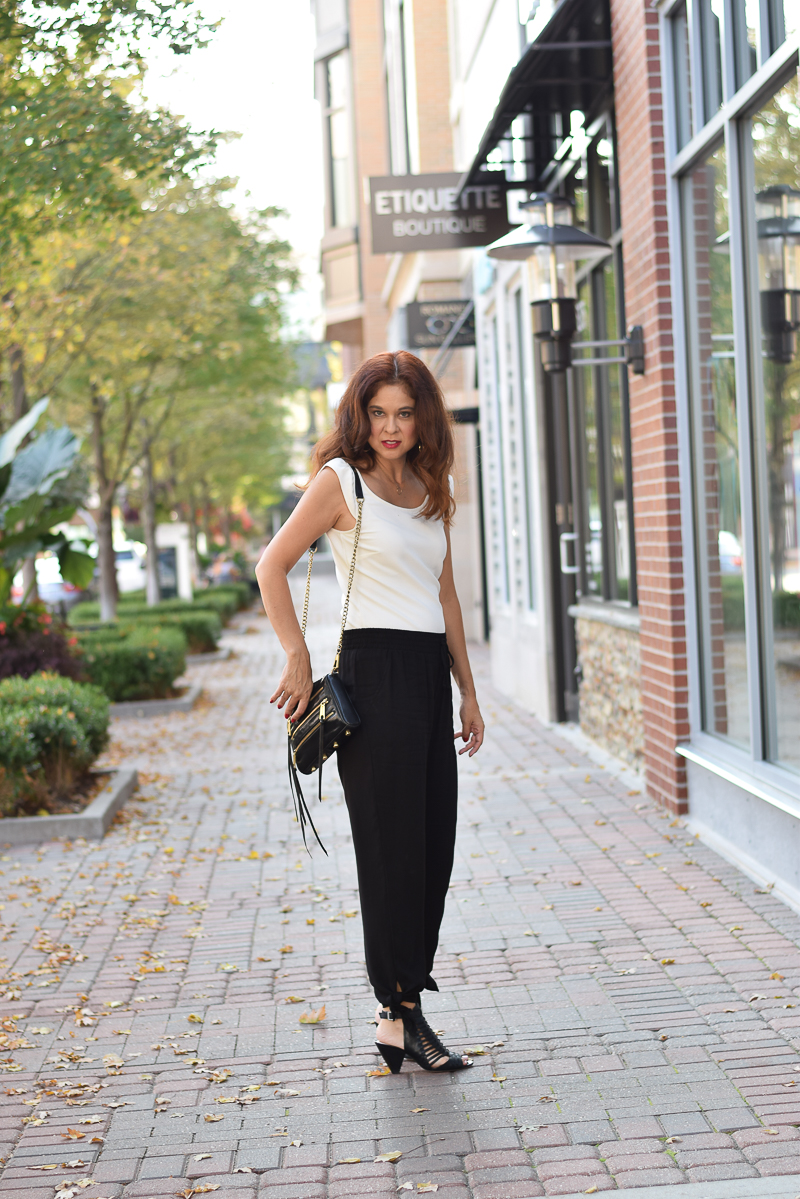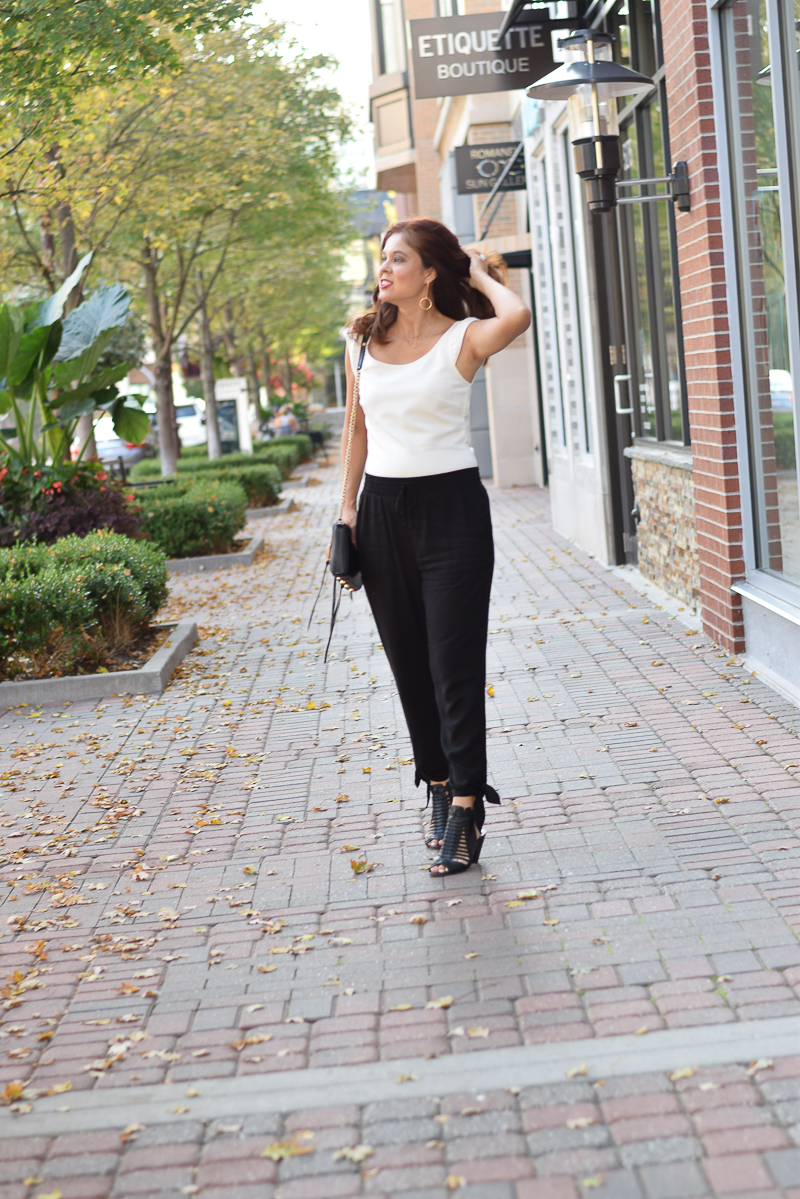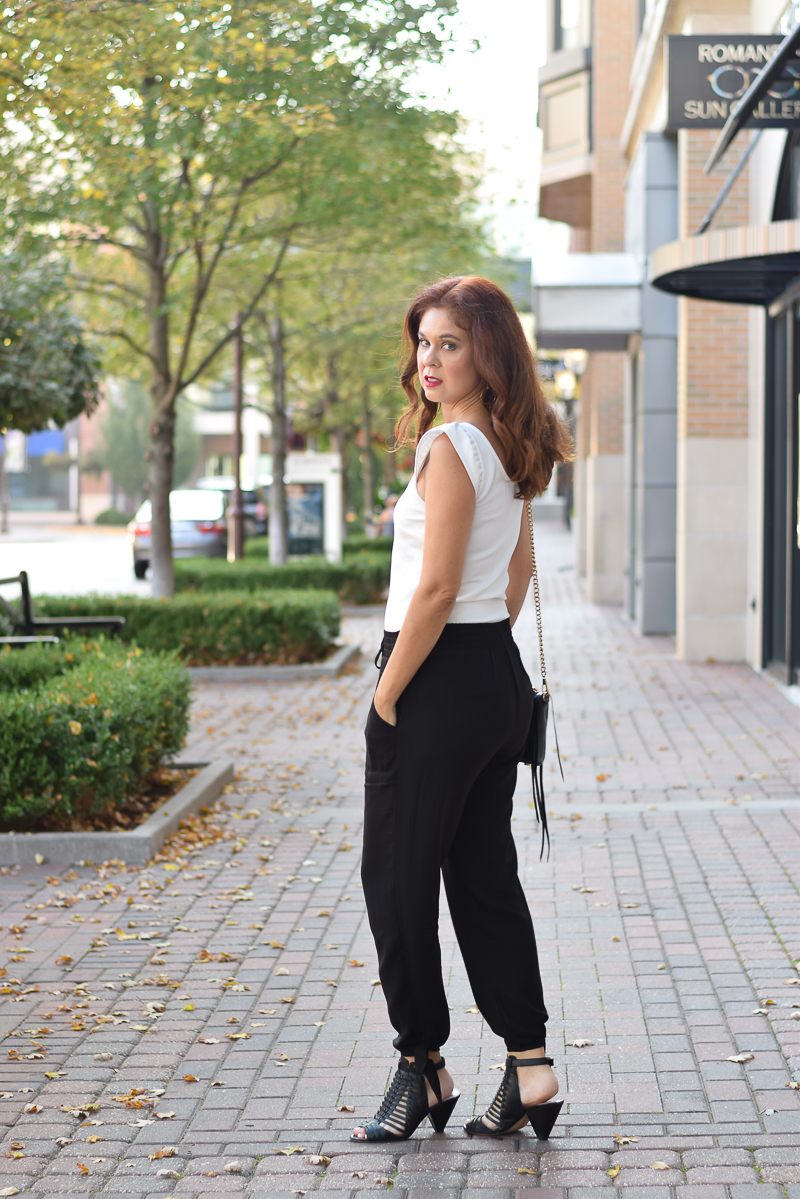 I found this top on another blogger's feed and knew I had to have it. I loved the little ruffled like cap sleeves and the thicker fabric. I ended up buying this white one and the black one. I tried on the x-small which fit perfectly, but I thought it looked too tight for work. So I took home these tops in size small.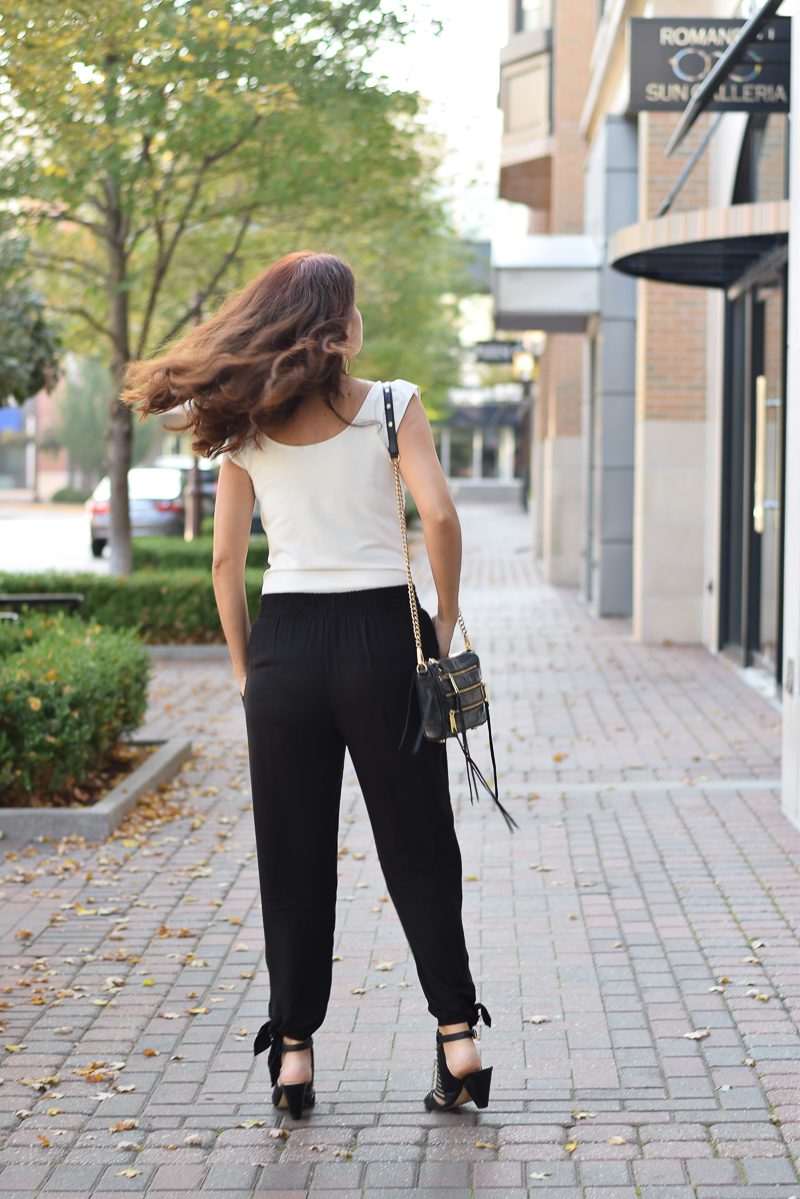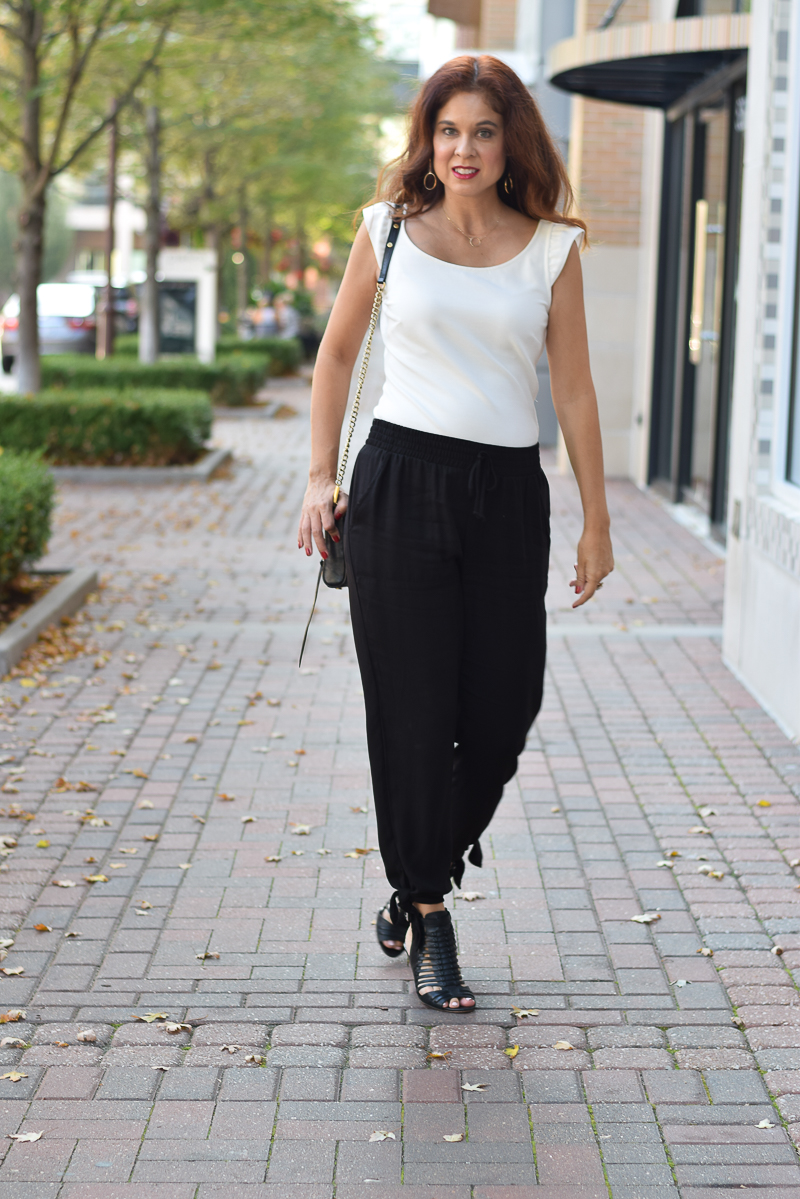 Can you see the fall leaves on the floor! I love the all the colors so much!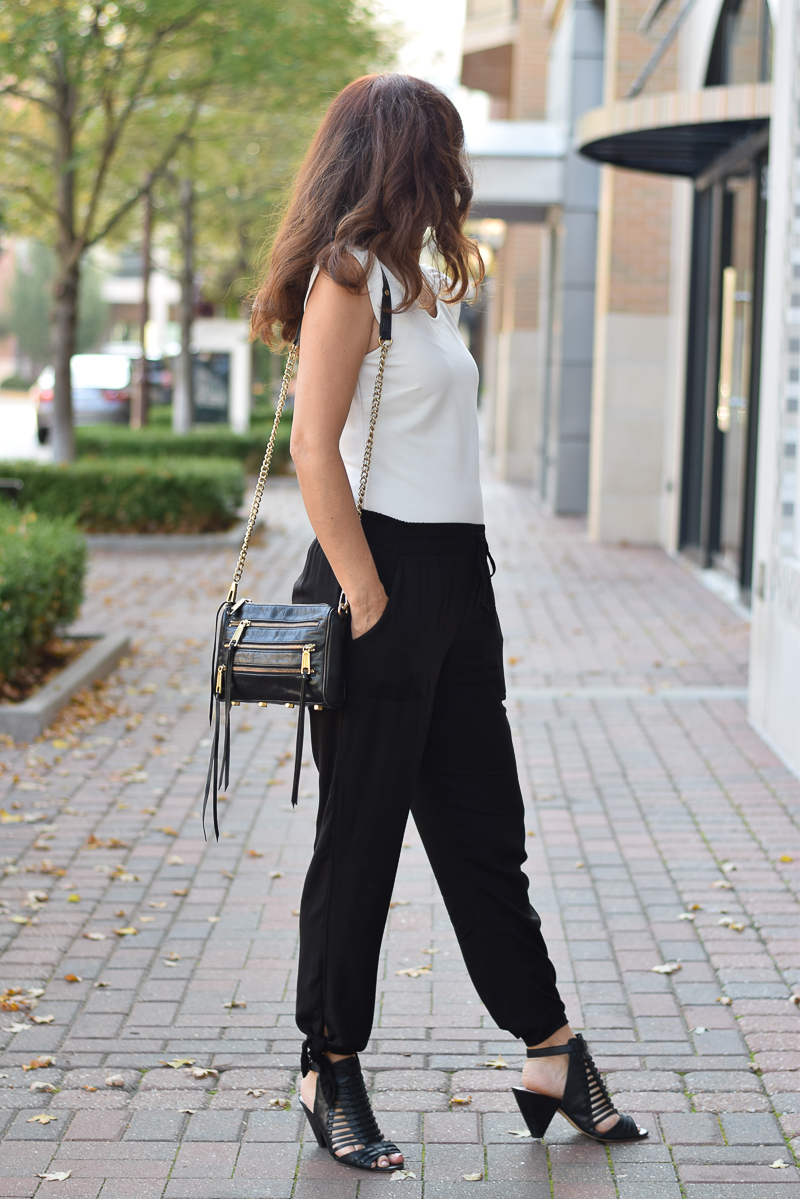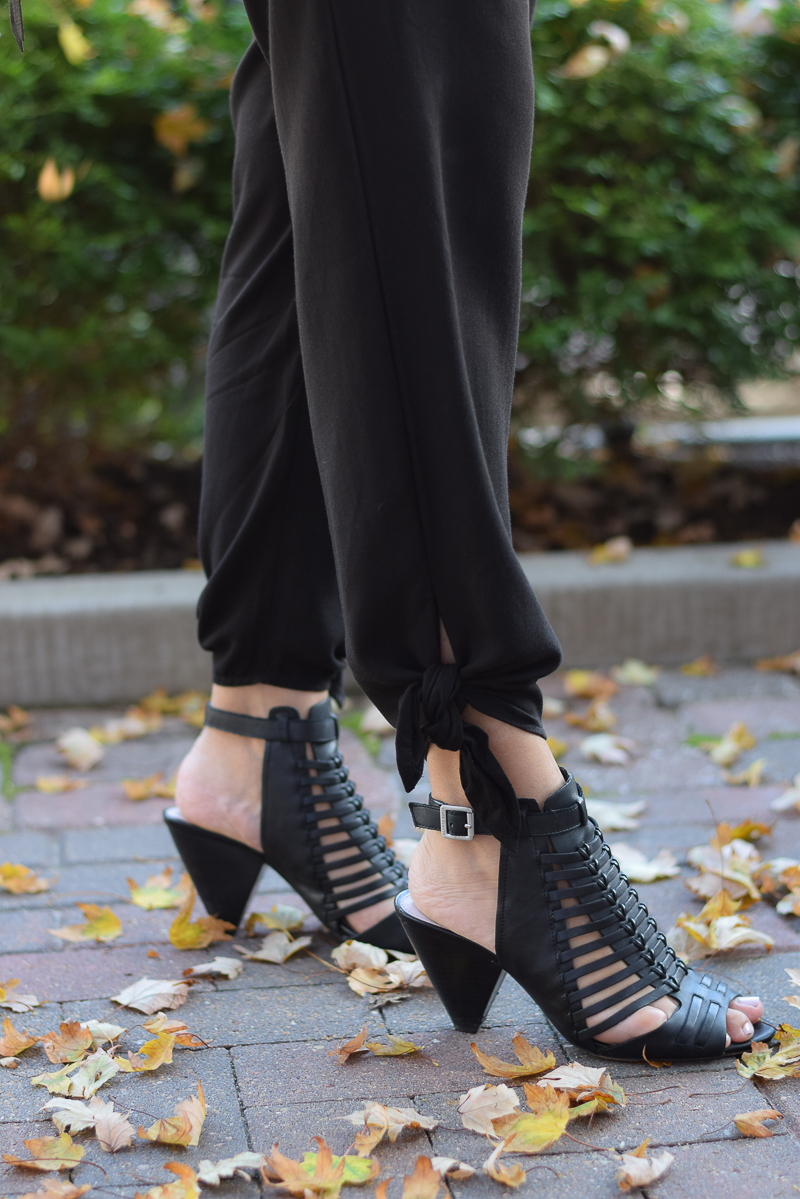 These loose tie-pants were a find during the Nordstrom N-Sale!! And my trusty waaay overused cage shoes. I know I should get other ones, I really own like 150 pairs lol, but these are so comfortable.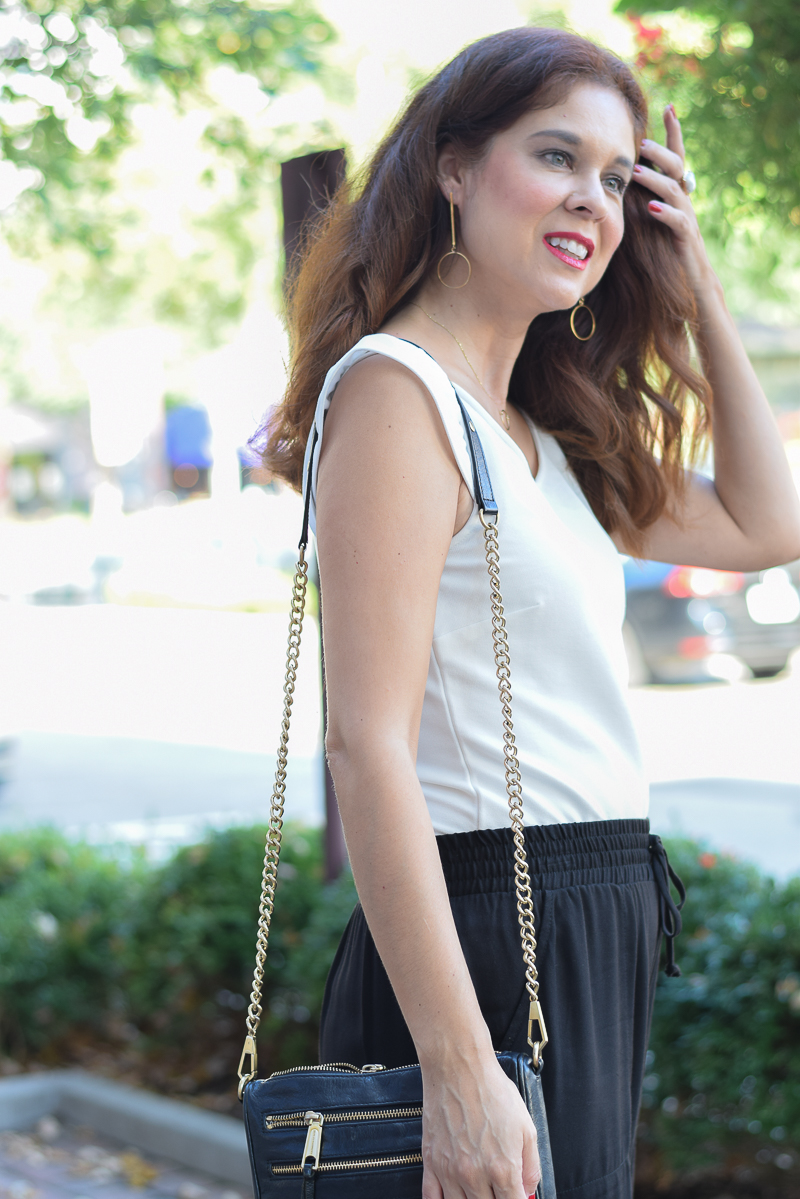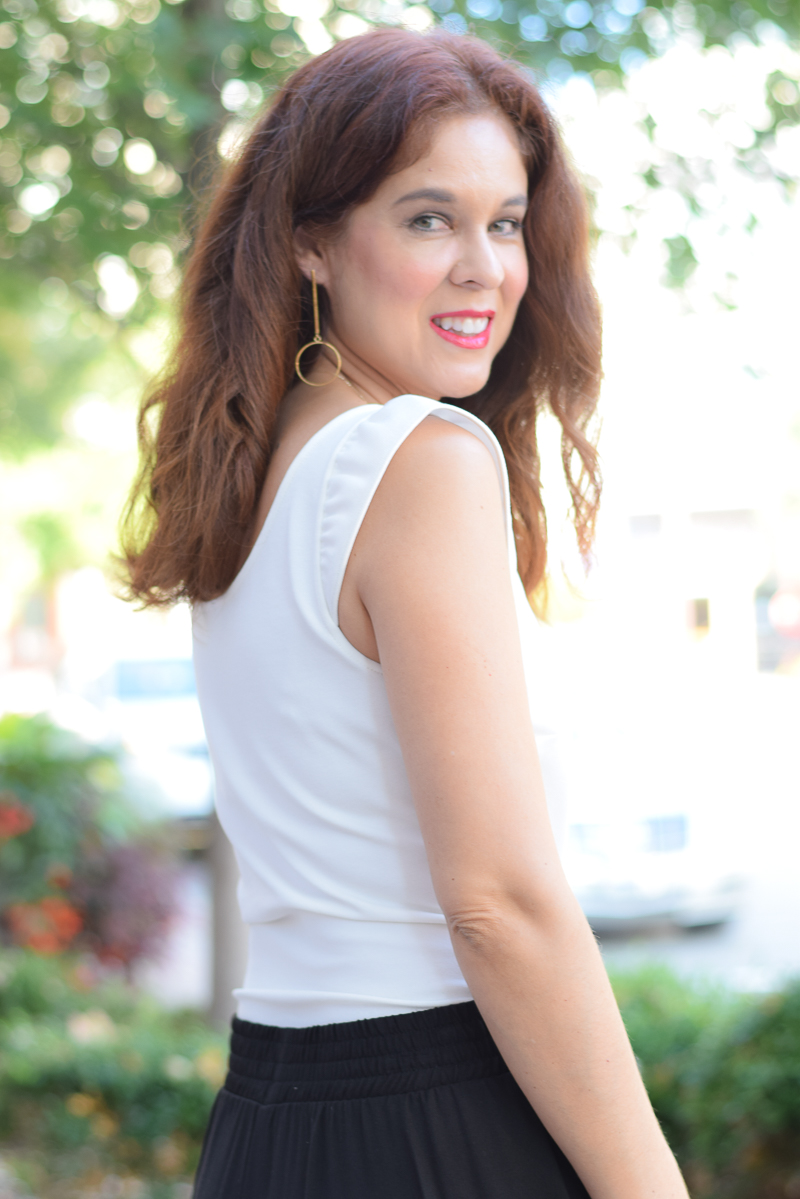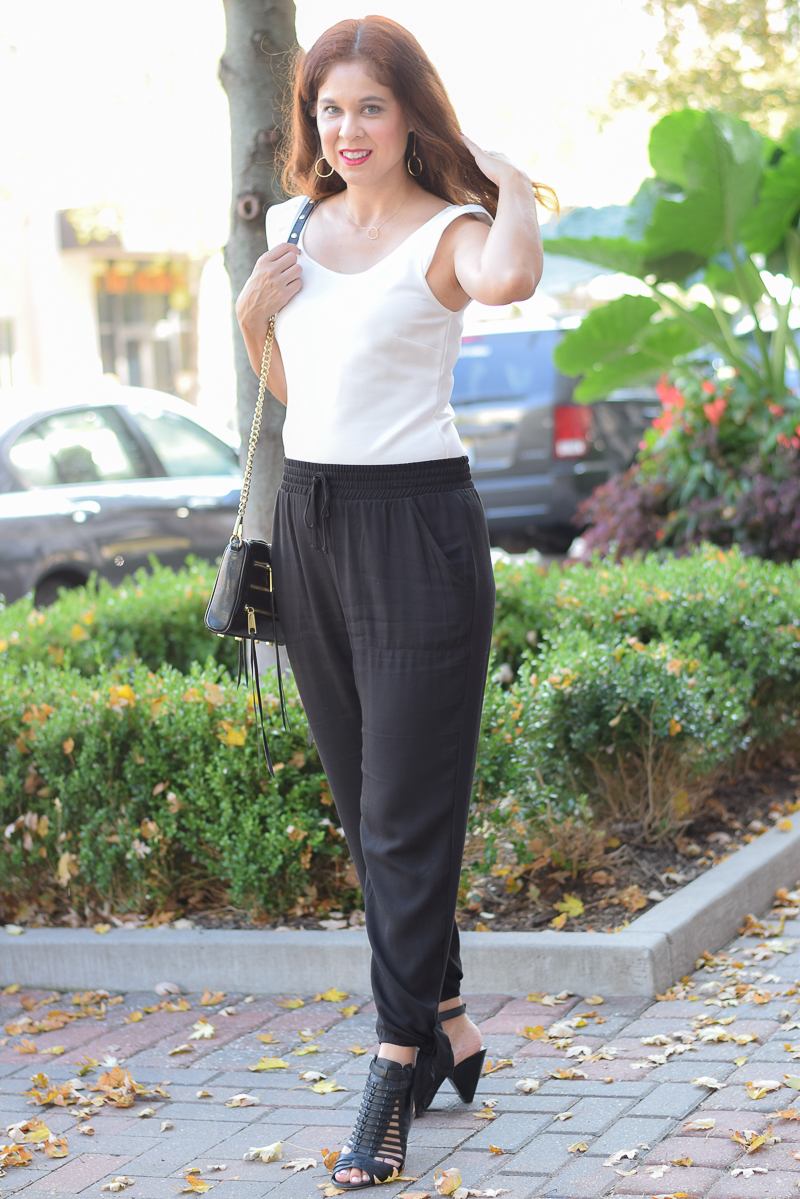 I loved walking around shooting this look. It was a bit cool that morning and felt like fall at least for an hour haha. I really like this outdoor shopping area called Park Place. Its really near my parent's home in KC. I also appreciated the tip to shoot here by the other Kansas City blogger gals!
Top: Ann Taylor (under $20 and EXTRA 40% off!!)
Pants: Nordstrom
Shoes: Vince Camuto –still available!!
Bag: old Rebecca Minkoff; Similar
Earrings: Jennifer Janesko