Hey Loves!
I'm back with my second outfit styling featuring my cozy green turtleneck. This second outfit can be worn for work or with a more strappy shoe for night. I paired the turtleneck for the first outfit with a short navy blue military inspired skirt. You can catch the outfit HERE!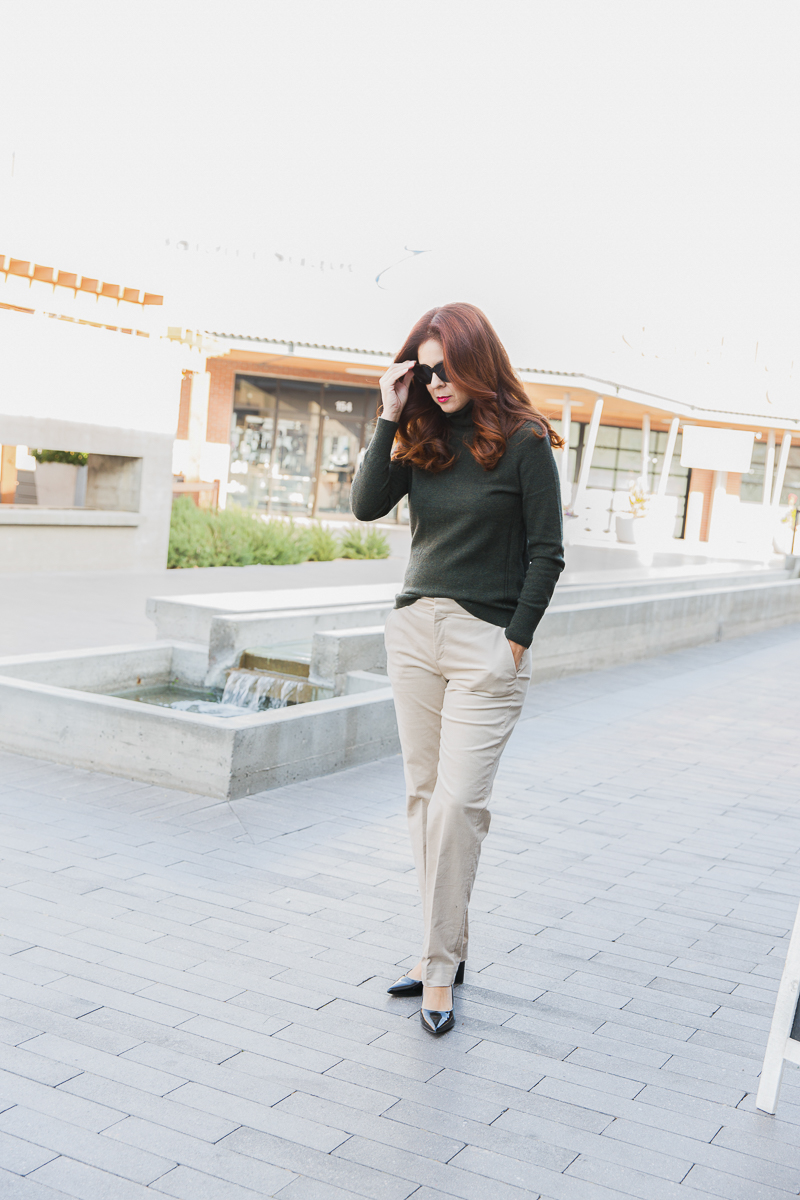 I wanted to keep a more professional vibe with these pair of champagne color velvet pants. I was so happy how these fit and they are super comfortable too.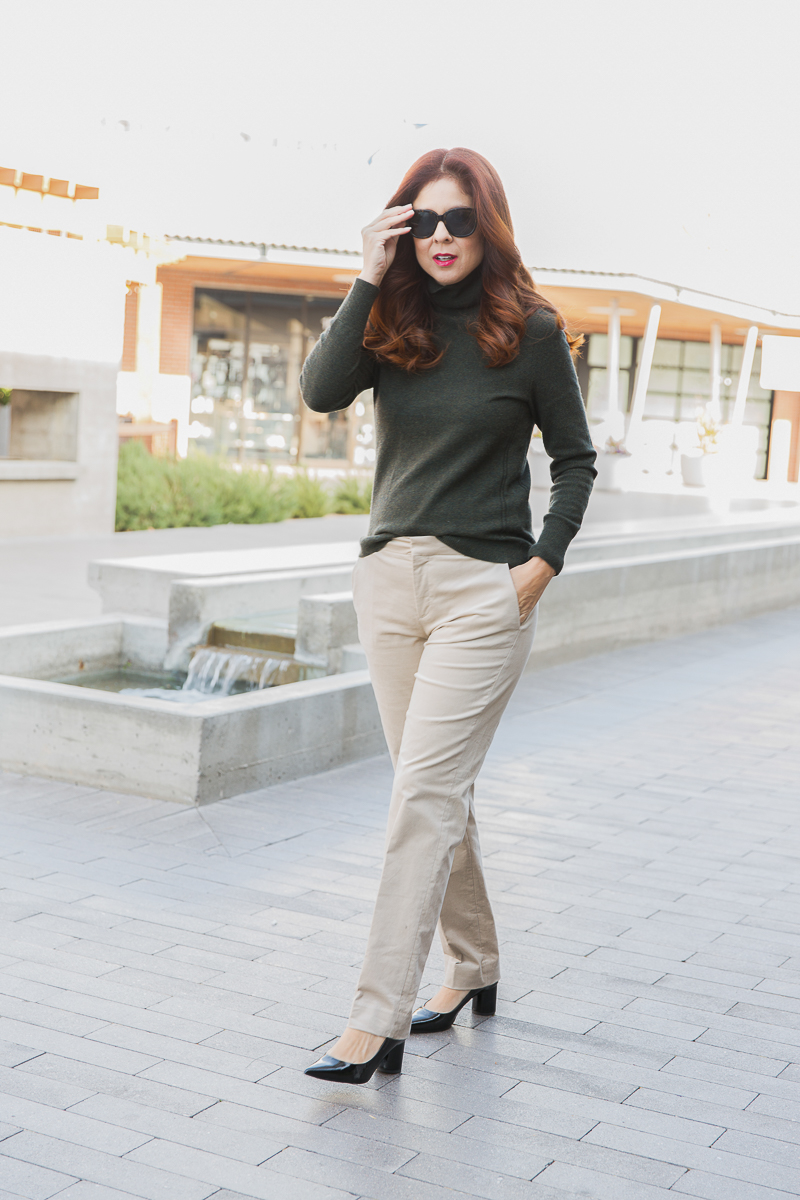 My heels are a more block style, but made of my favorite patent leather. I love patent leather everything! I have purses, wallets, sandals, and boots lol.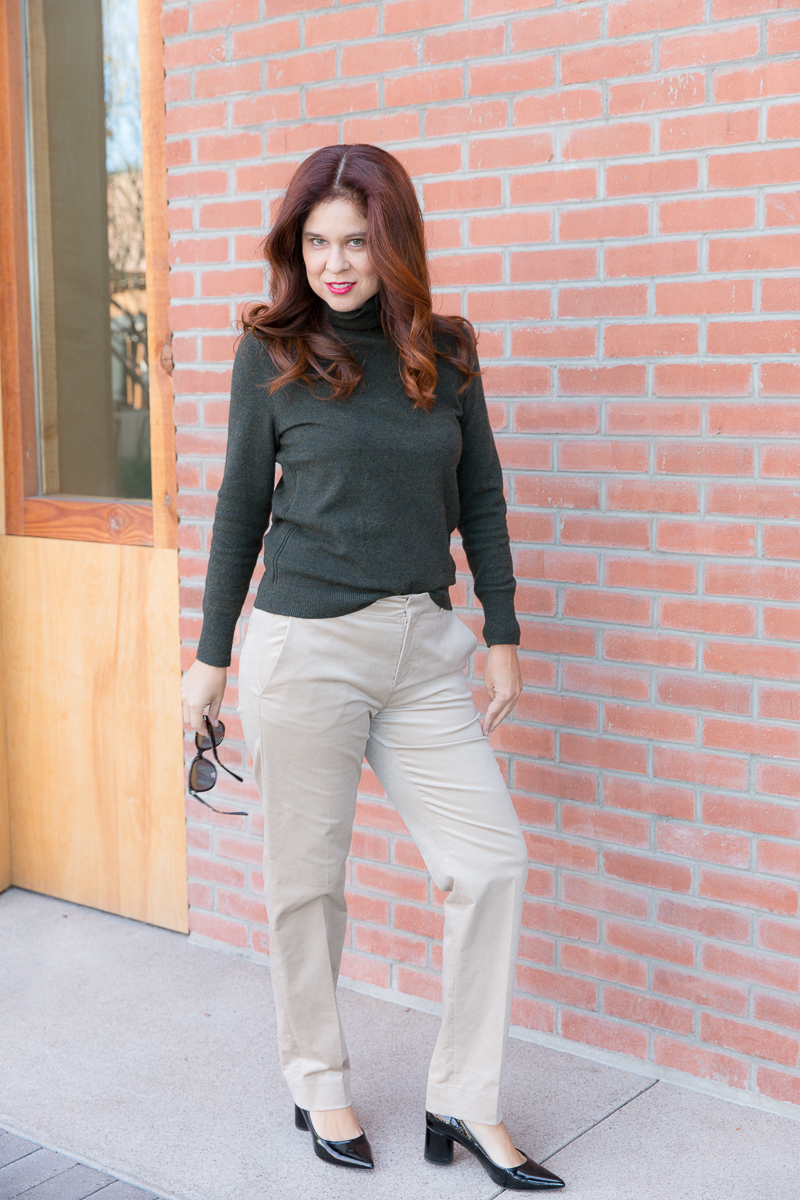 Gotta do the instagram front tuck right?!!?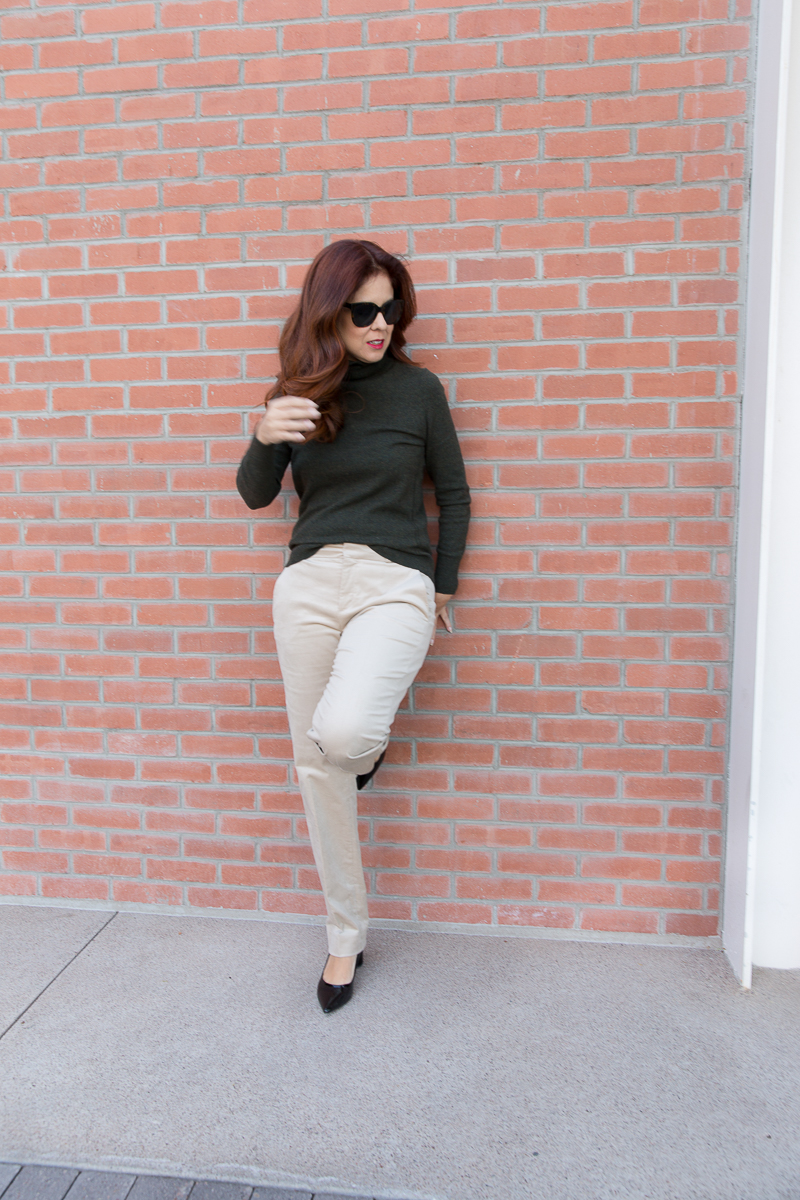 Turtlenecks come and go during fashion cycles. Kinda out of favor right now are the little thin cardigan sweaters, but super in style are the chunky knit cardis! Turtlenecks were gone from the fashion scene for a few years and are back this winter! I love how Audrey Hepburn looked chic and pulled together with a simple black turtleneck and black capris (pedal pushers in those days).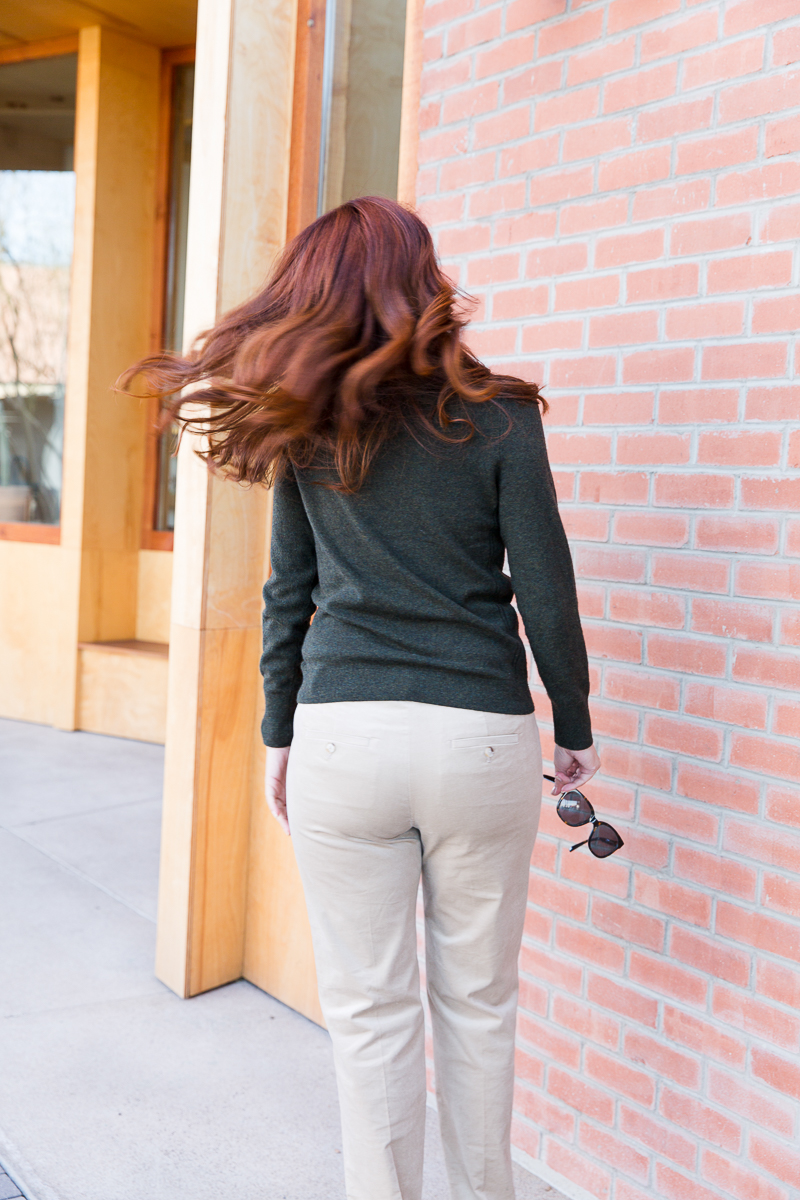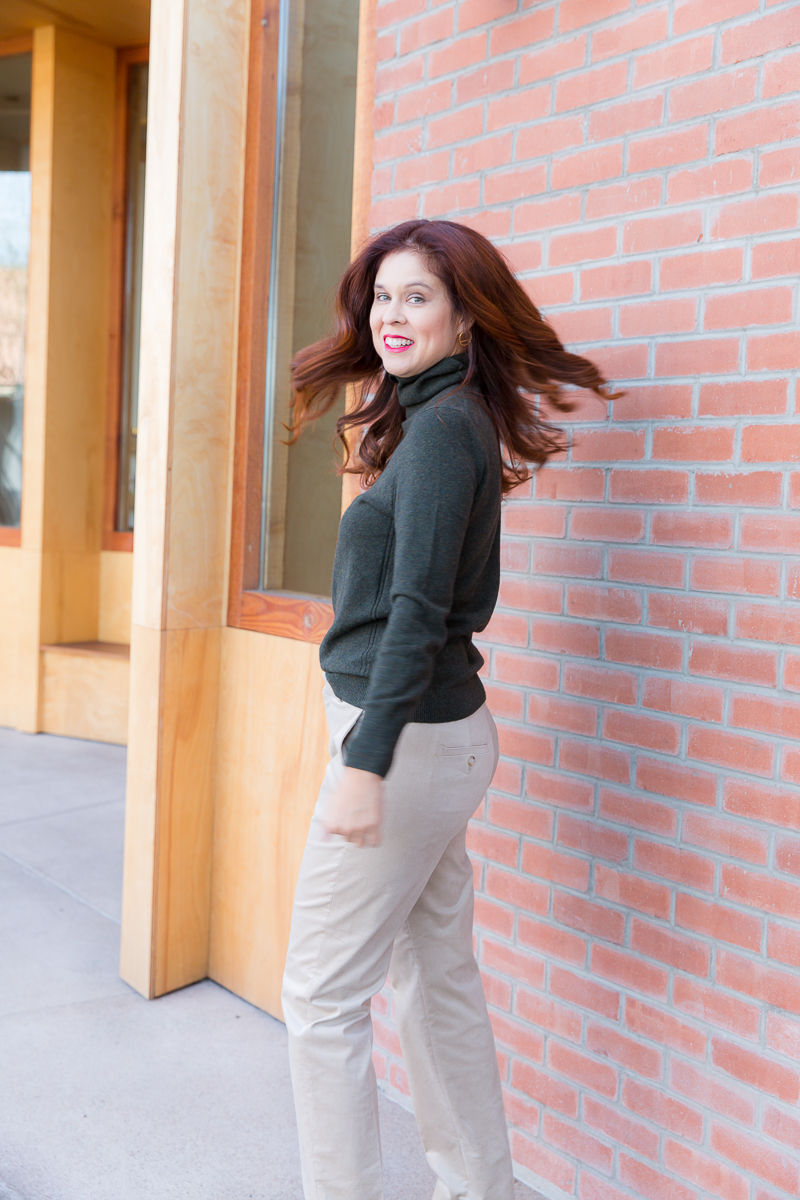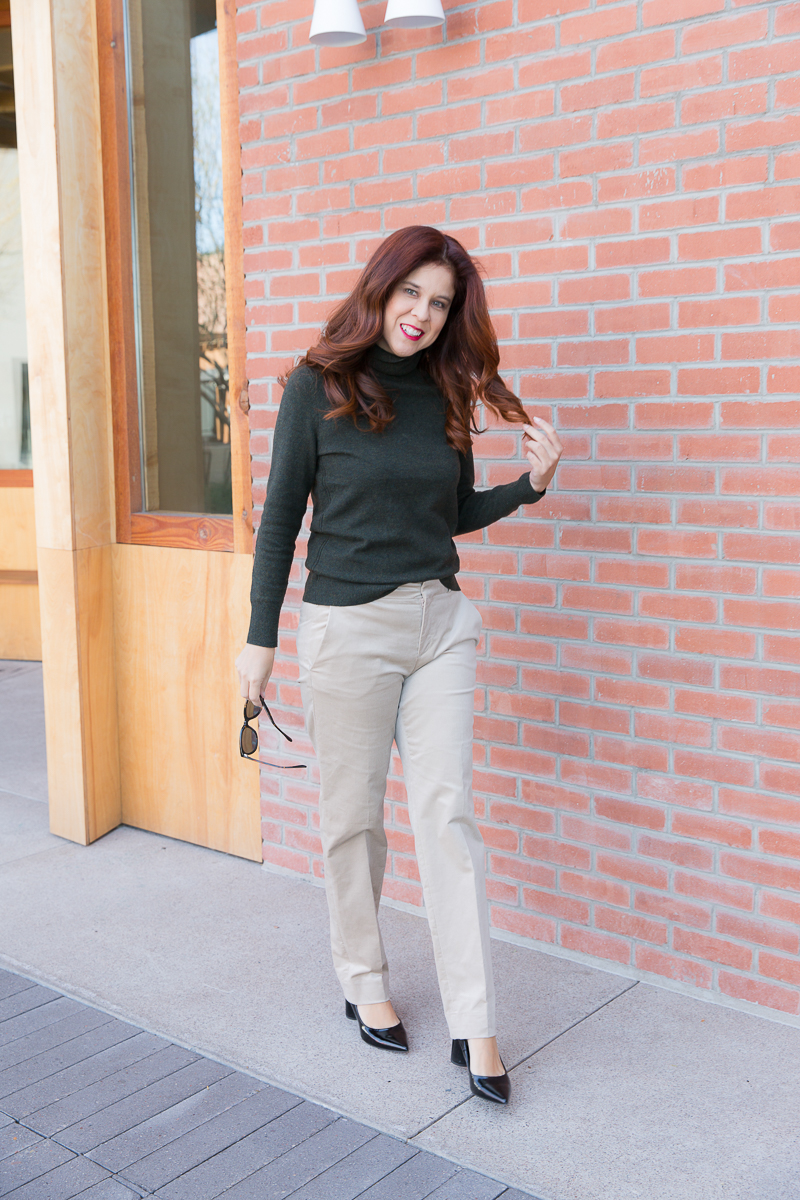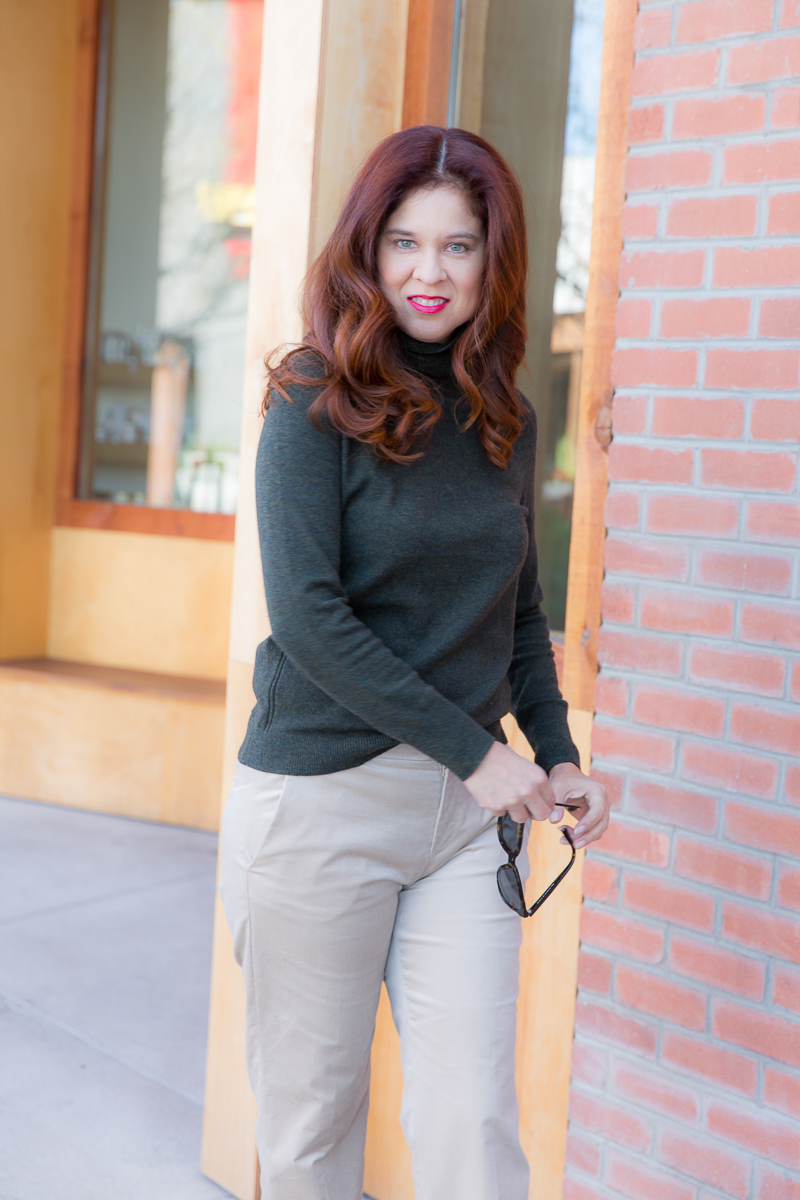 I feel that turtlenecks with even a tulle skirt can lend a sleek look to a big flirty skirt. I love mixing up simple pieces with more feminine girly pieces.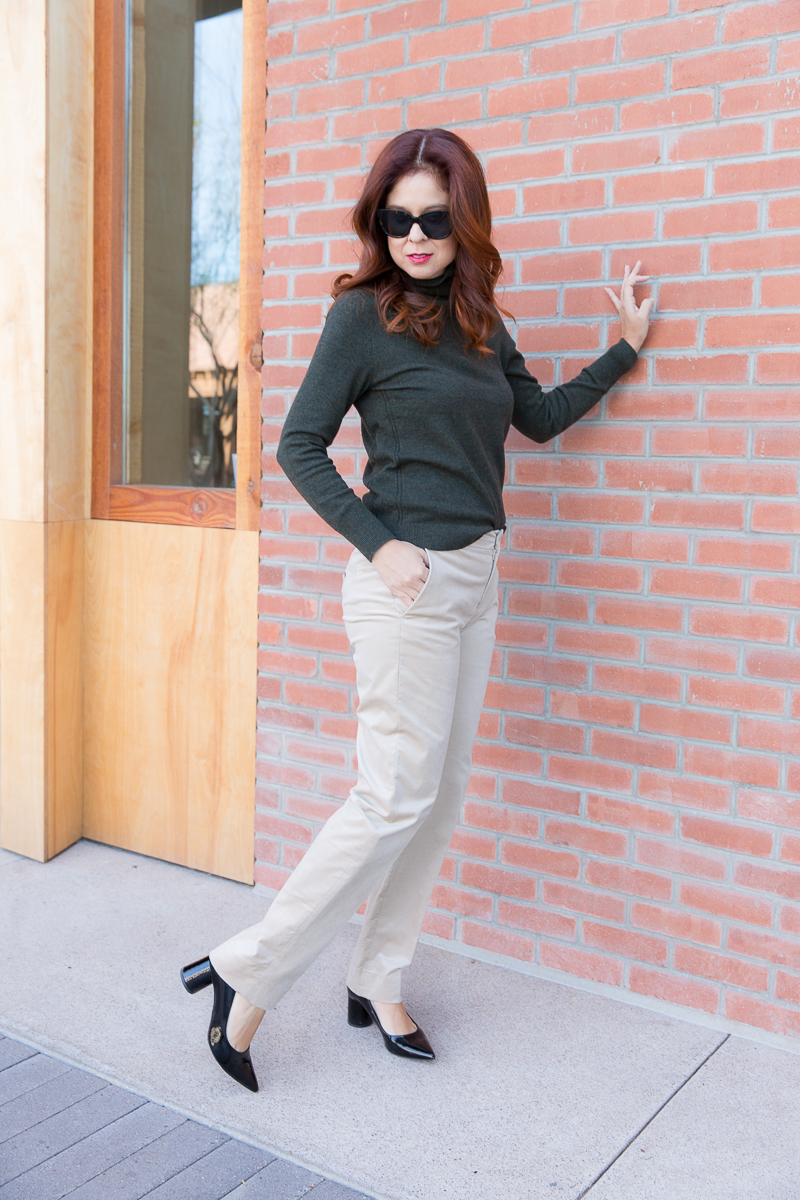 The turtleneck is such a wardrobe staple. I have a wine color one, a camel one, a gray one and the staple black one. Here is an article published in PopSugar just three days ago featuring a simple black turtleneck and how to style this in more unexpected ways. See the article HERE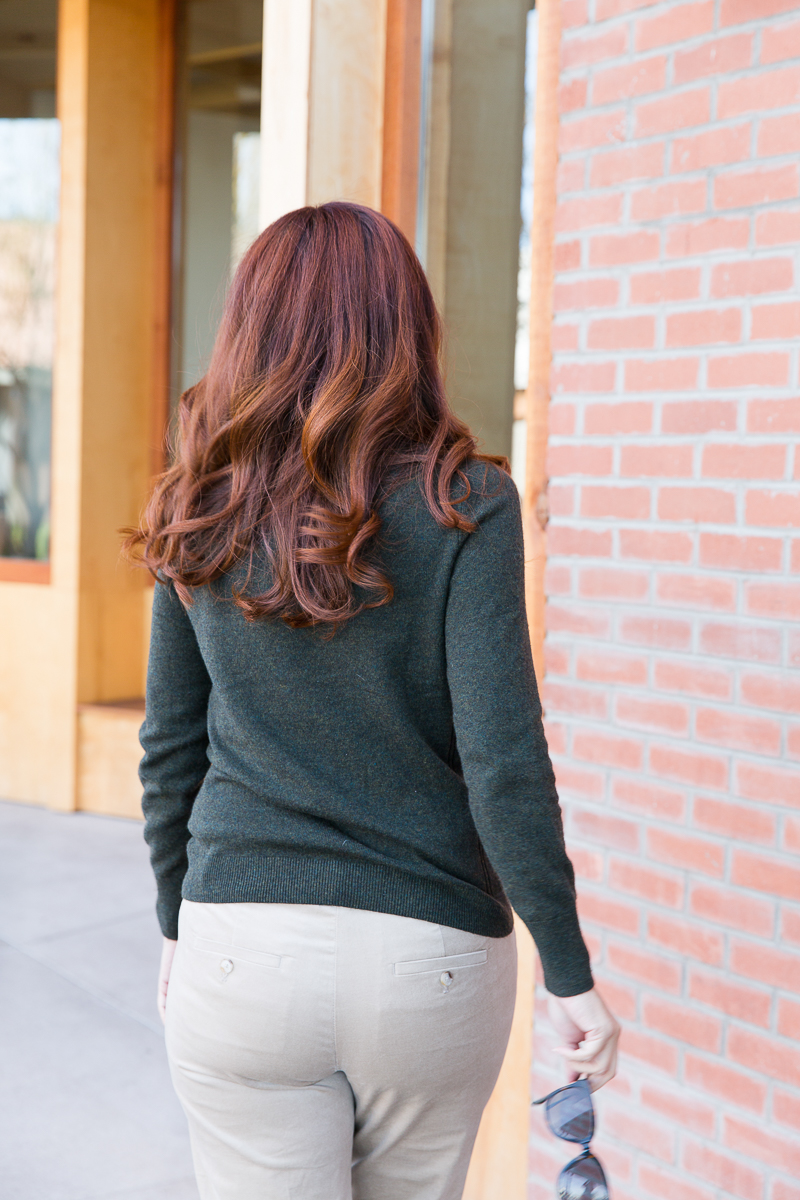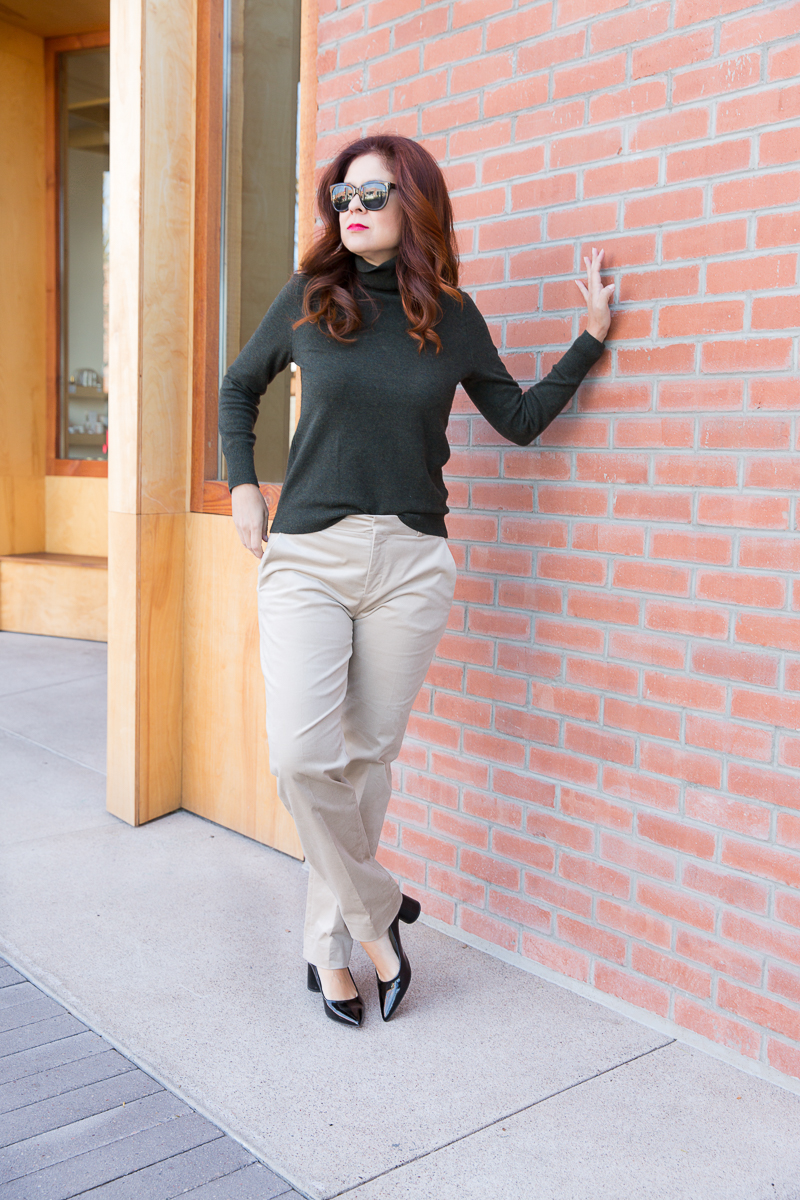 I hope that you like this look. I love the feel of the high neck especially with cooler weather lol.
Pants: HERE
Heels: old-Zara; Similar or Similar–here
Sunglasses: Warby Parker
Let me know if you style your turtleneck in any fun and different ways down below in the comments! Until neck time loves!