Hello Lovelies!
Mules! I am so jumping on the mule trend for Spring! The heels are usually a bit thicker, which is nice for comfort. They come in a closed toe style like my new white ones or a completely open toe ones for warmer temps.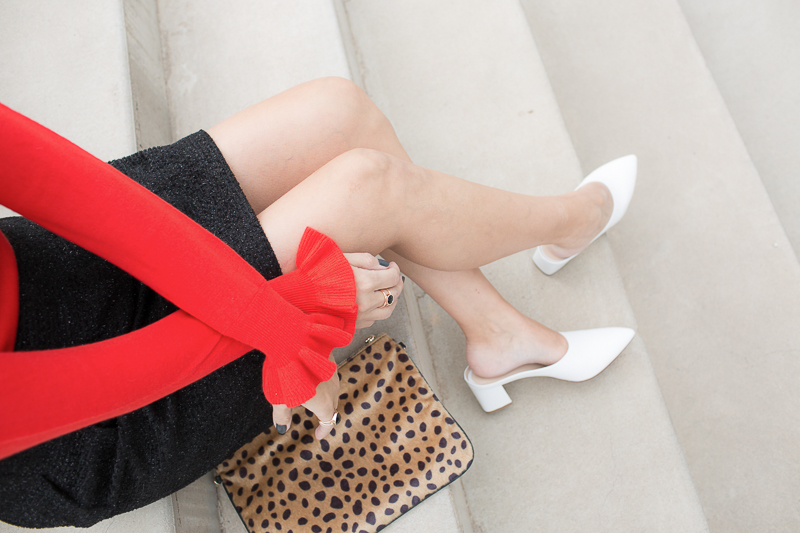 To say I'm obsessed is putting it mildly! These are actually my second pair of mules in the last month lol. The first pair I got were more menswear inspired. In case you missed those posts. I will link them below.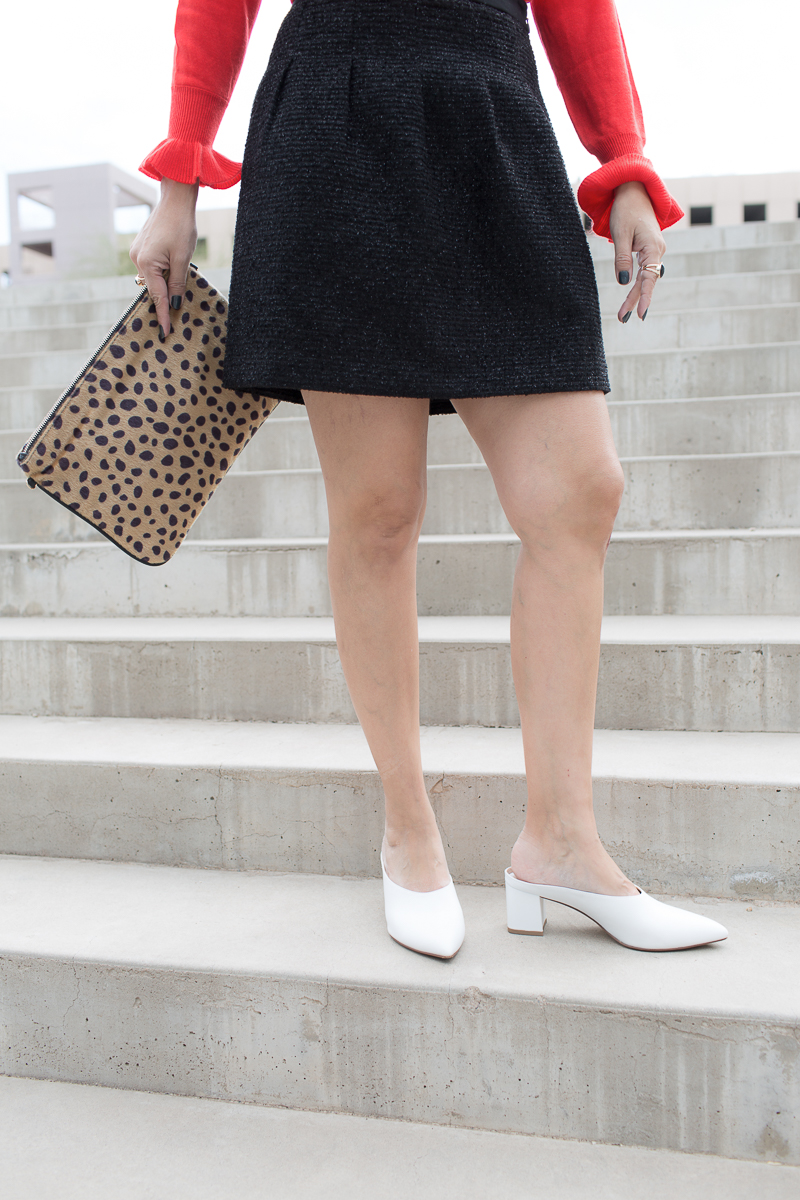 I had originally picked out the black ones (of course since I own like 15 pairs of black shoes haha). I decided to make a white pair work for winter and I knew this would take me into spring and summer too! These exact shoe come in three colors: white (mine), black (want) and black and white gingham!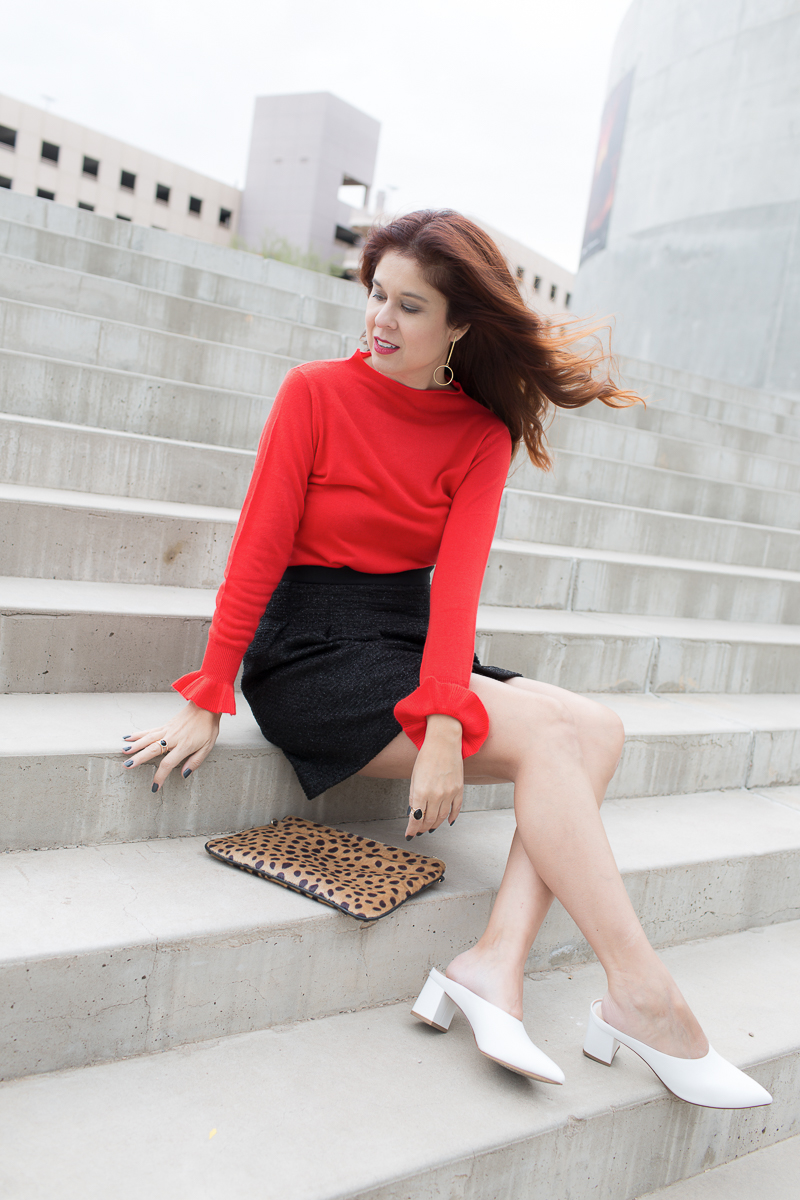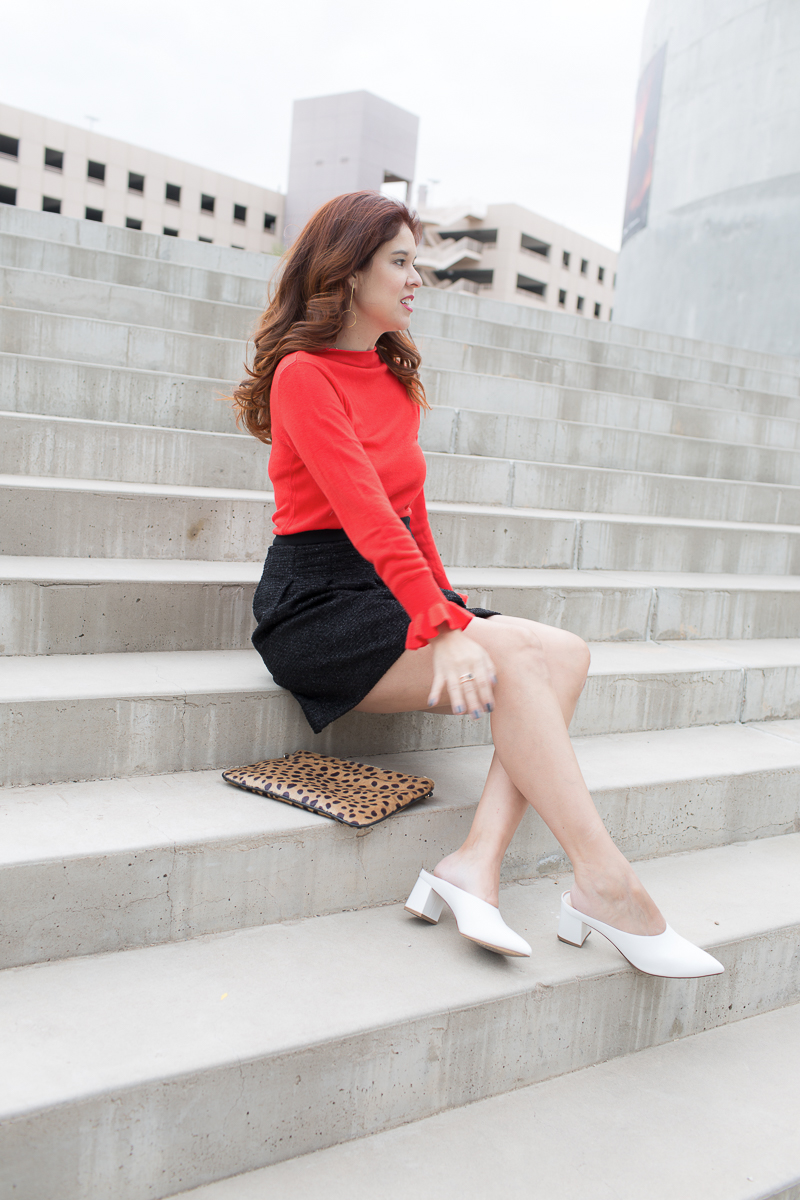 I saw this red sweater and decided to order it from a new retailer that I have never ordered before. I don't know why, but it was my first purchase from Asos. I am love with how super soft it is, but lets talk about these sleeves. They are so cute with the little flounce.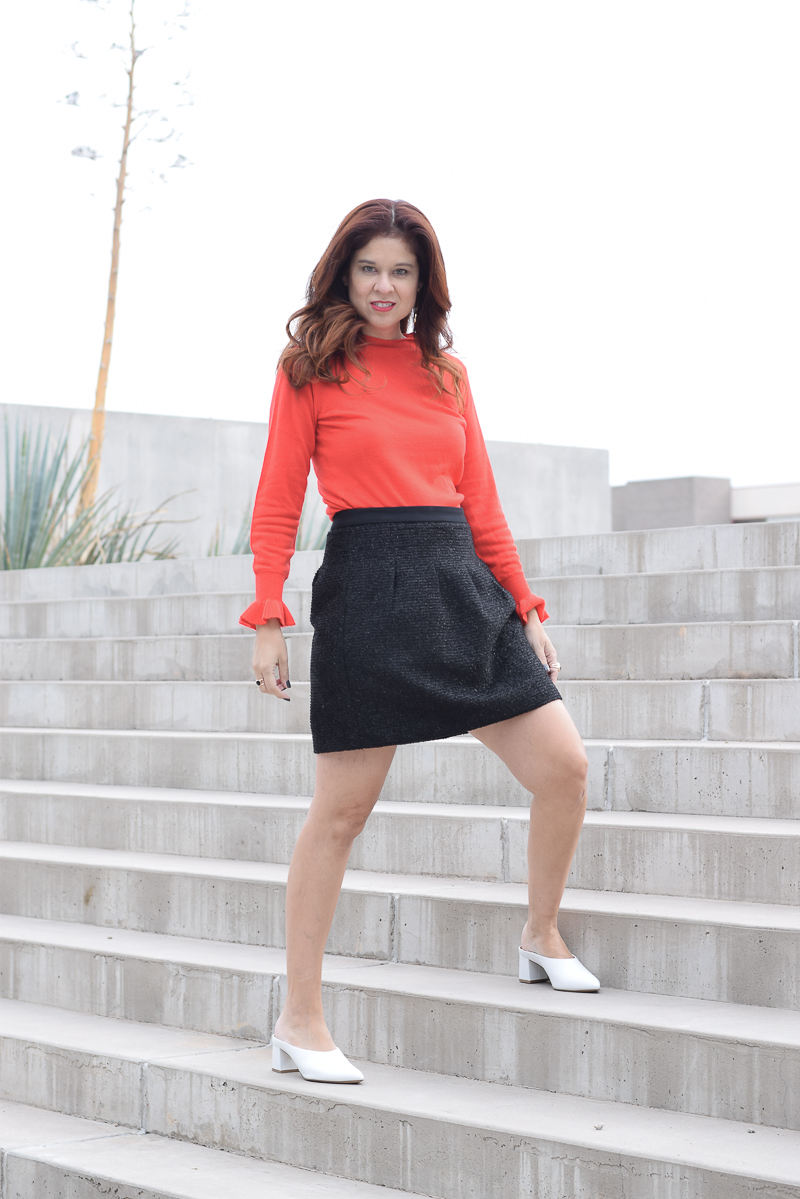 So when I find a new item do you picture in your head how you will style it?!? Yup that's me. I can picture these shoes into a few more looks with things I already own.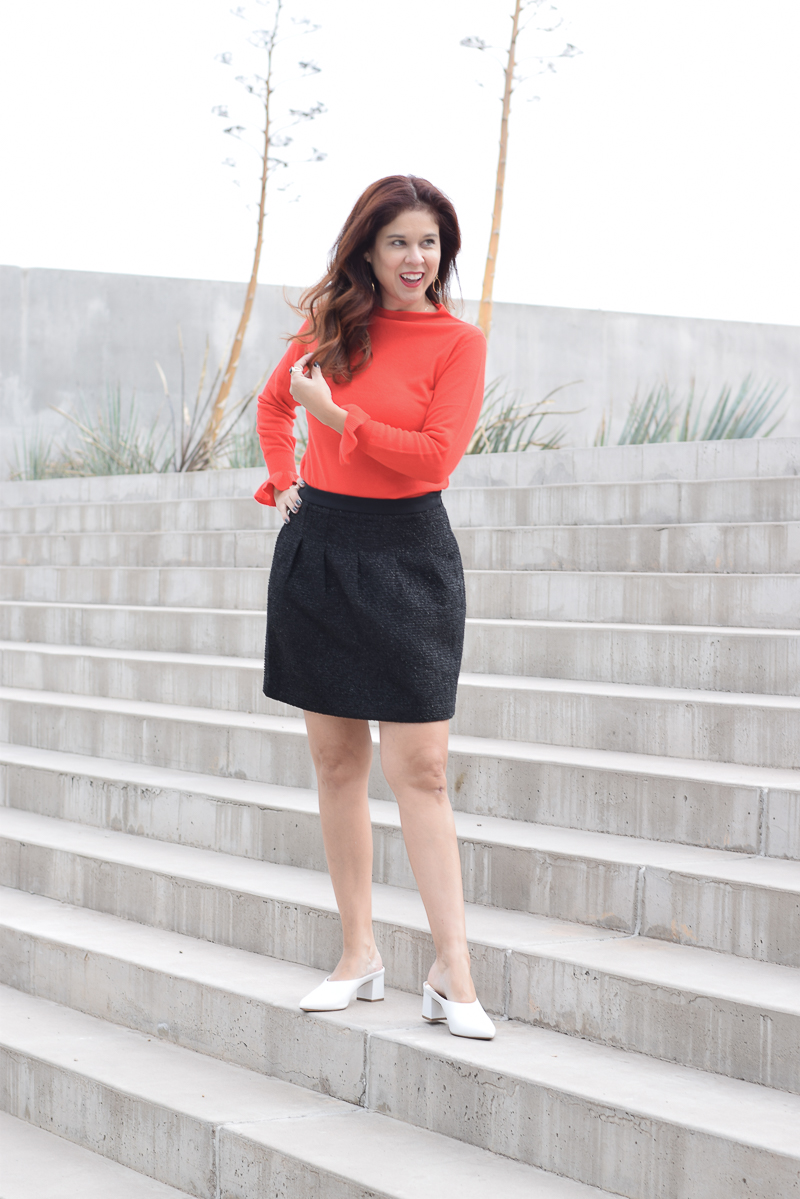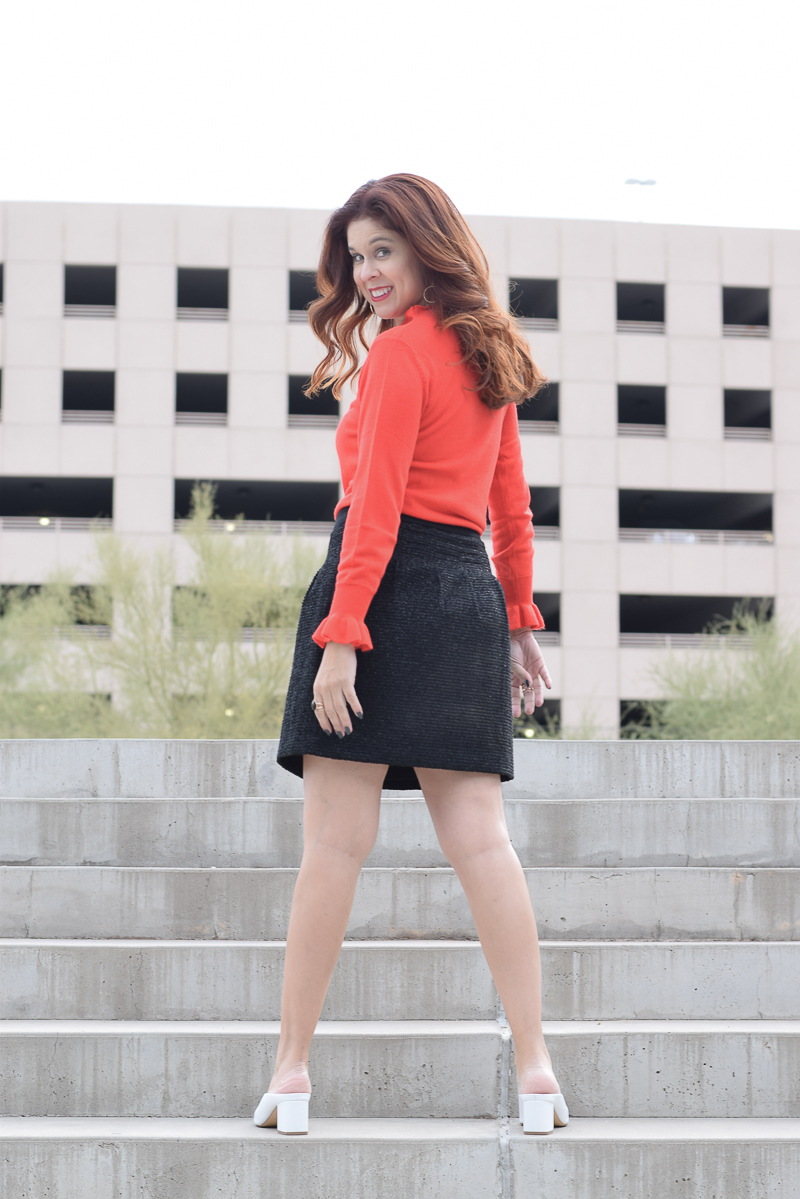 Look at this block heel! So cute right?!?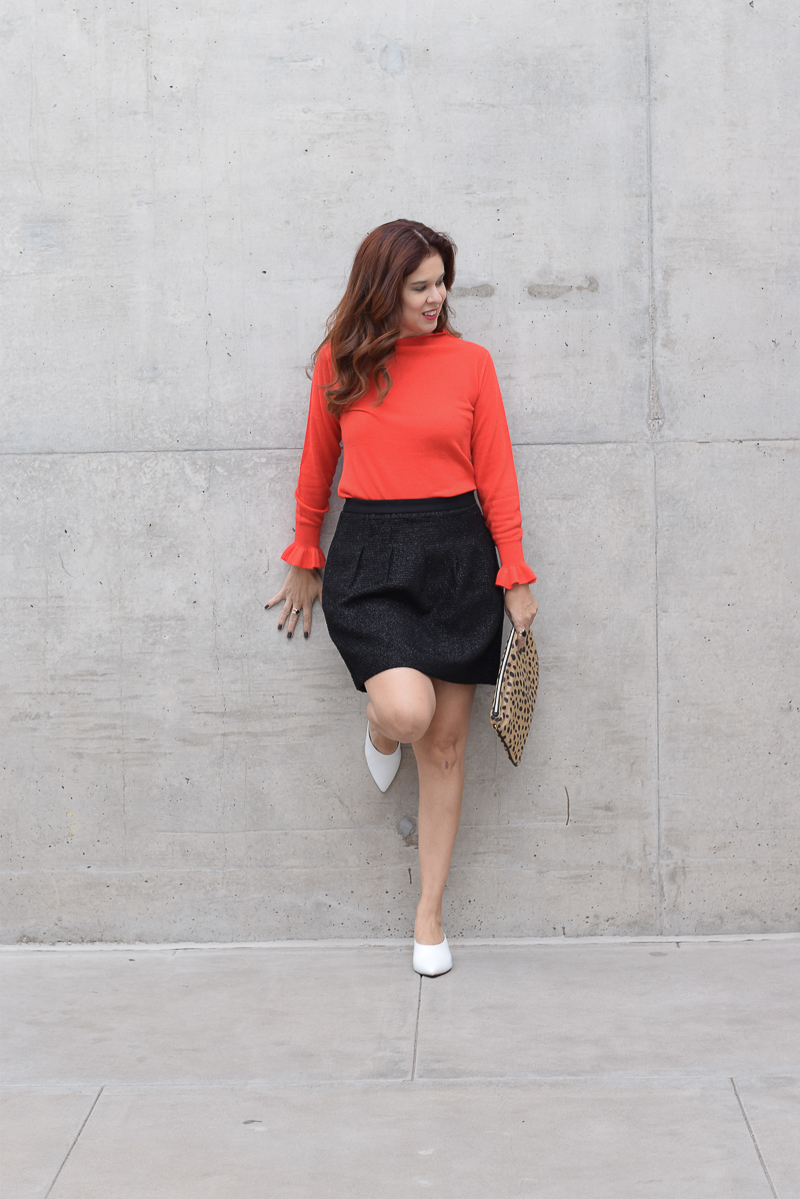 I have loved fashion magazines since I can remember, and now I look to other bloggers for inspiration even more. I can totally picture my favorite fashion gals like Emily Vartanian rocking a pair like this. She just featured a red pair with a kitten heel that I NEED lol! Or check out my friend With Love And Style–Rachel who features a pair she designed herself in red (my fave of course)!!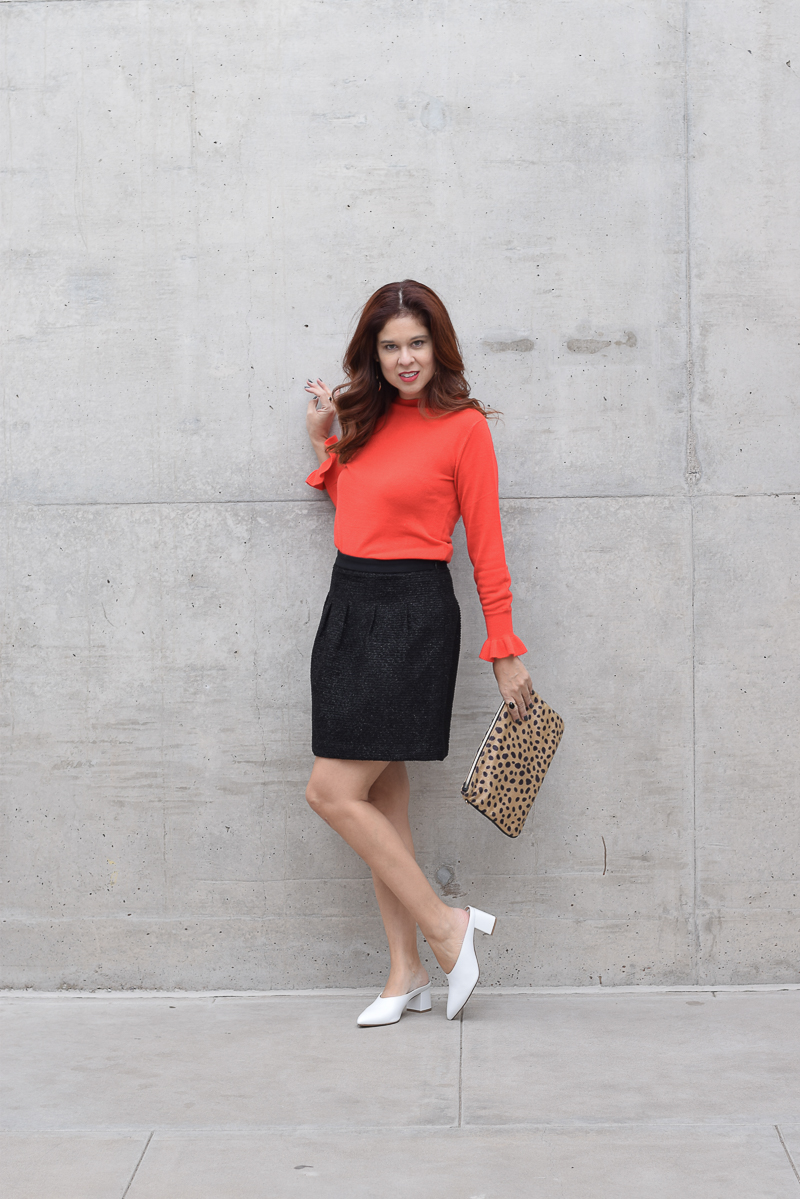 Check out this post on Refinery29 naming mules the shoe trend for 2017, but I'm here to tell you they are here to stay for 2018! Especially come Spring and Summer with the more open toe kind.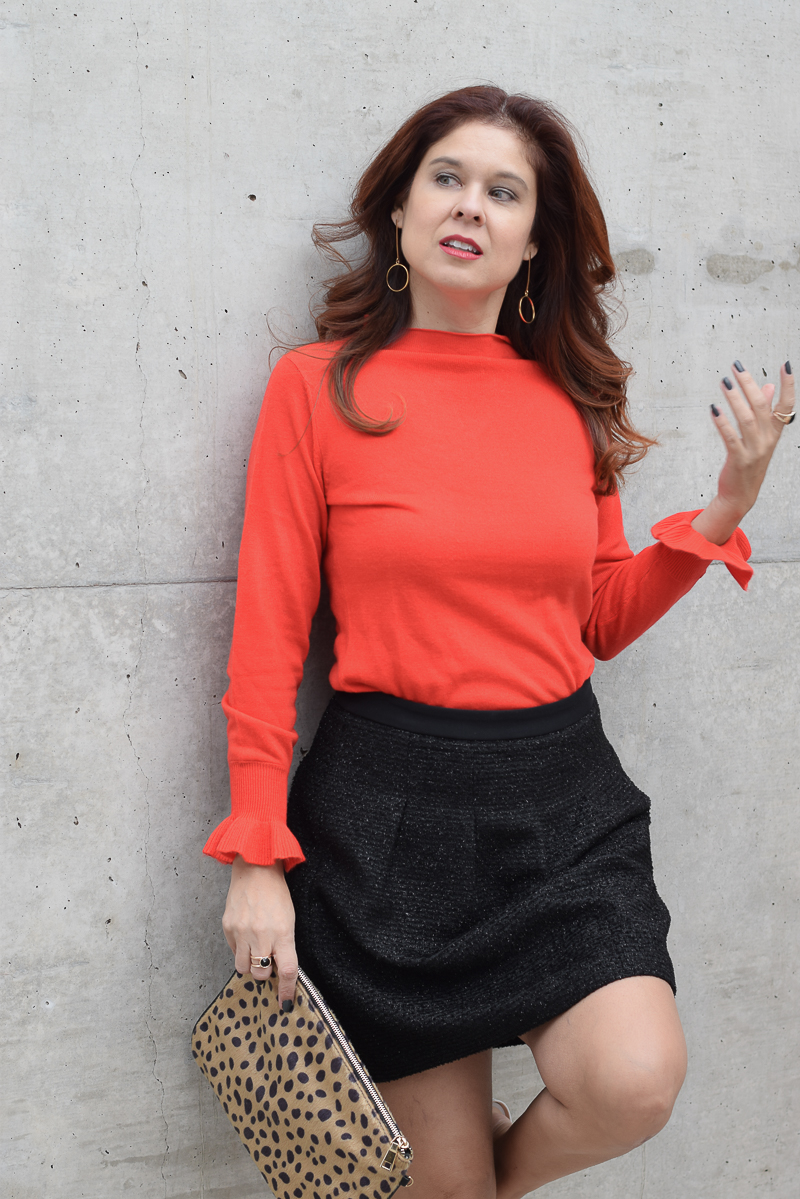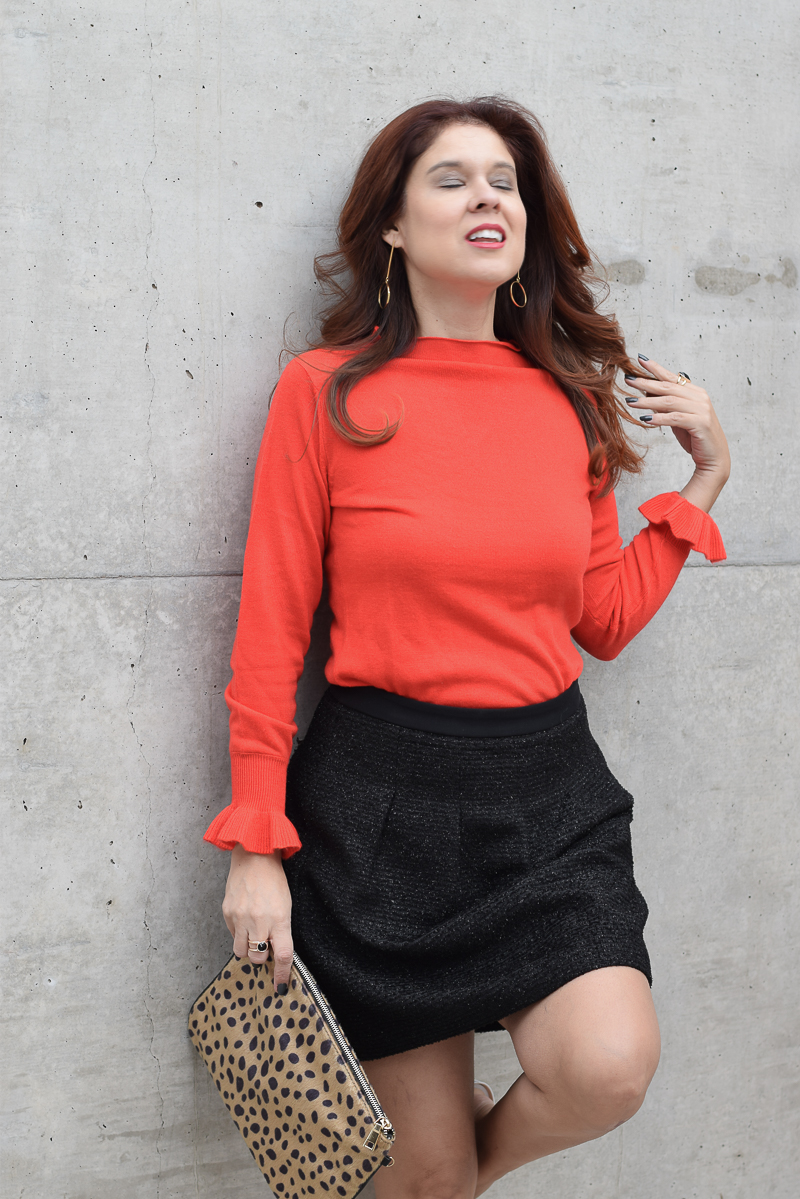 If you are dreaming of open toe mules for warmer days like me haha I will link some fun options for you now!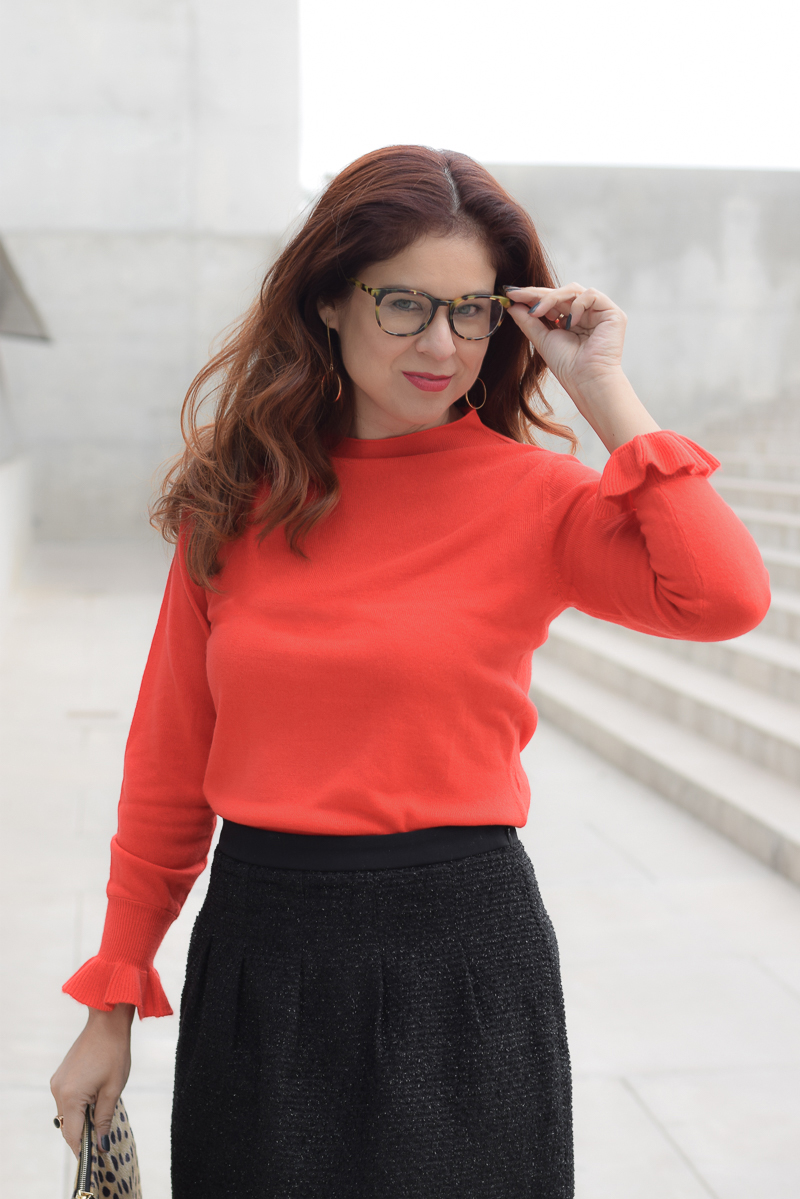 Oh btw I wear glasses in #irl for driving, walking and mostly for not tripping haha.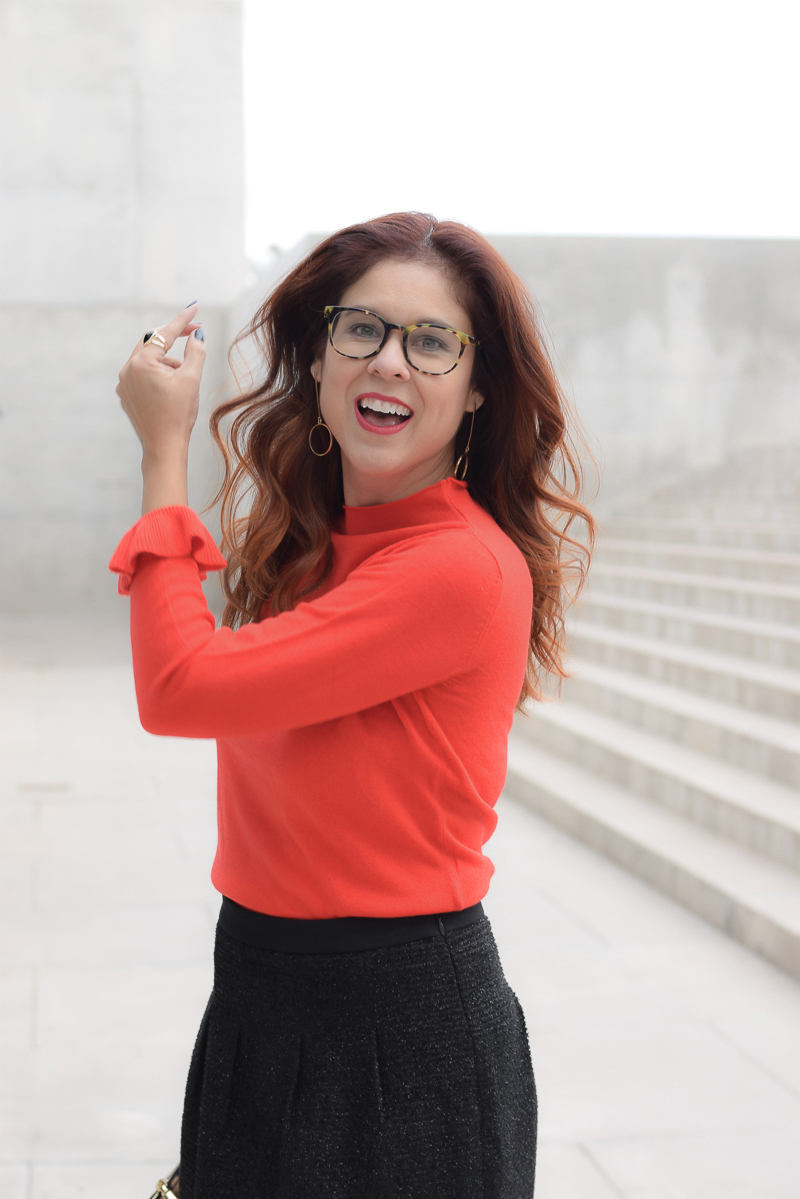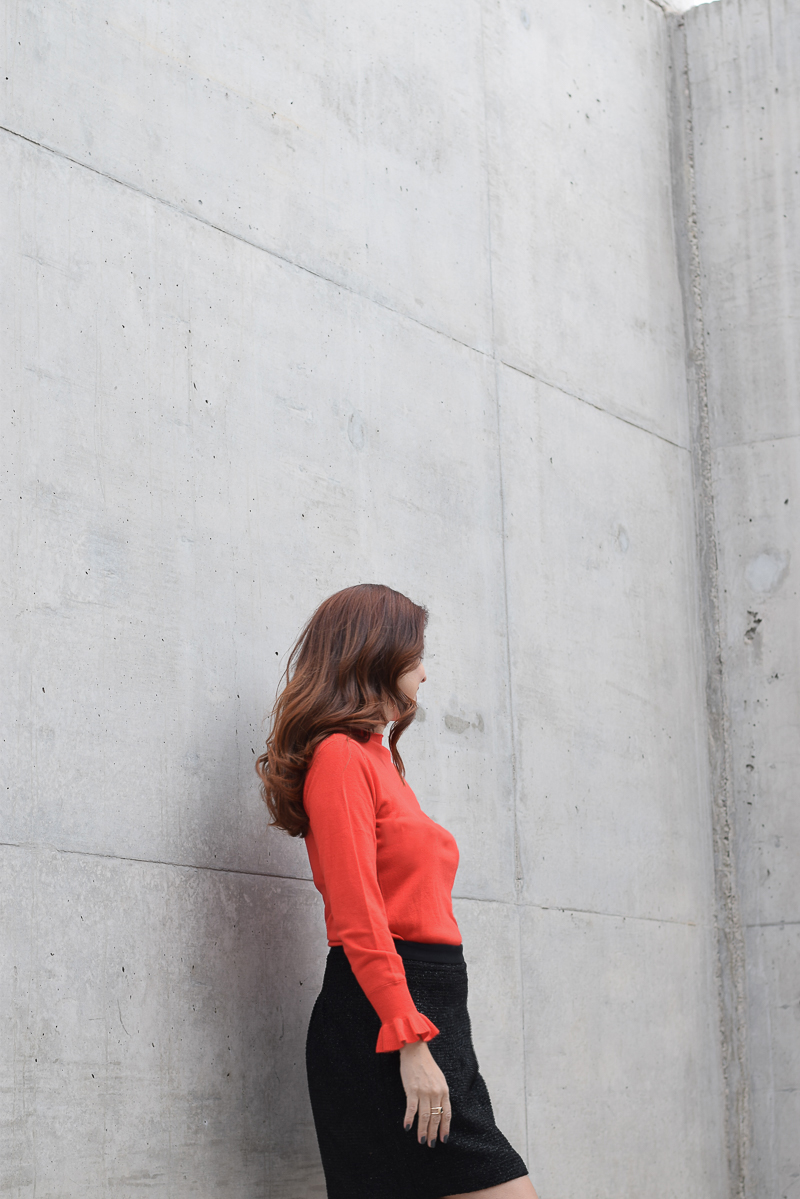 Let me know in a comment down below if you have gotten any mules yet, if not which one you would chose first!
Sweater: HERE (under $30); now want this one too HERE
Skirt: old from the Loft; Similar–here or HERE
Earrings: my KC friend's line Jennifer Janesko
Glasses: Warby Parker (under $100 for prescription!!)
Clutch: Nordstrom or HERE (its under $40 and a foldover)
Mules: see down below!!