Hi!
I've been so excited about the cooler weather here in Phoenix. It seems we get only two seasons (cold and hot) here instead of four. I feel like I miss out on some cute trends because it gets so blazing hot here so fast. One trend I was happy to wear this Spring is pastel pants. In this case, pink denim pants.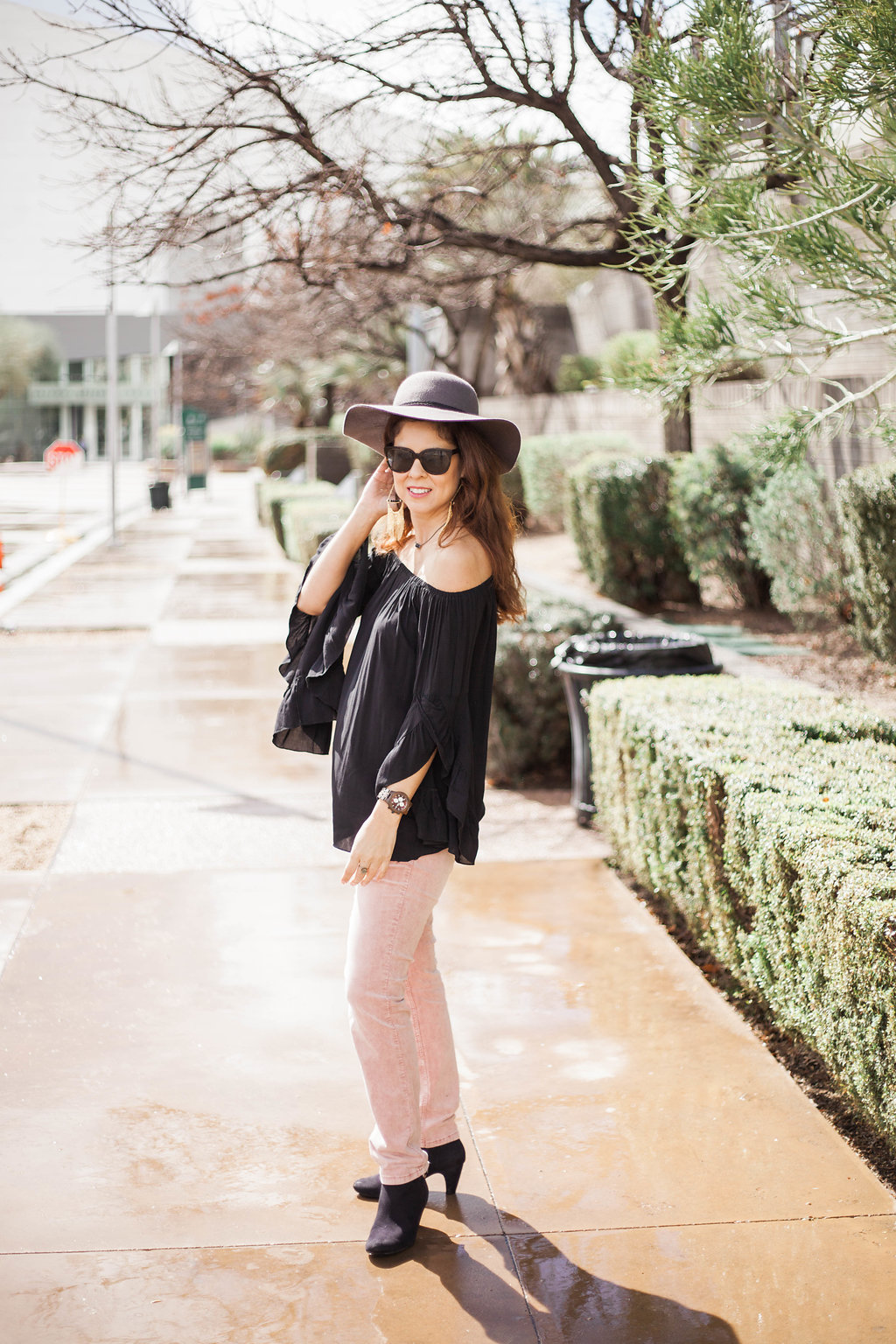 Mine are actually a super lightweight corduroy fabric. I wanted to feature the pink pant as the main focus and so I styled this with black instead of another pastel color. Ya know avoiding the whole rainbow sherbert look haha.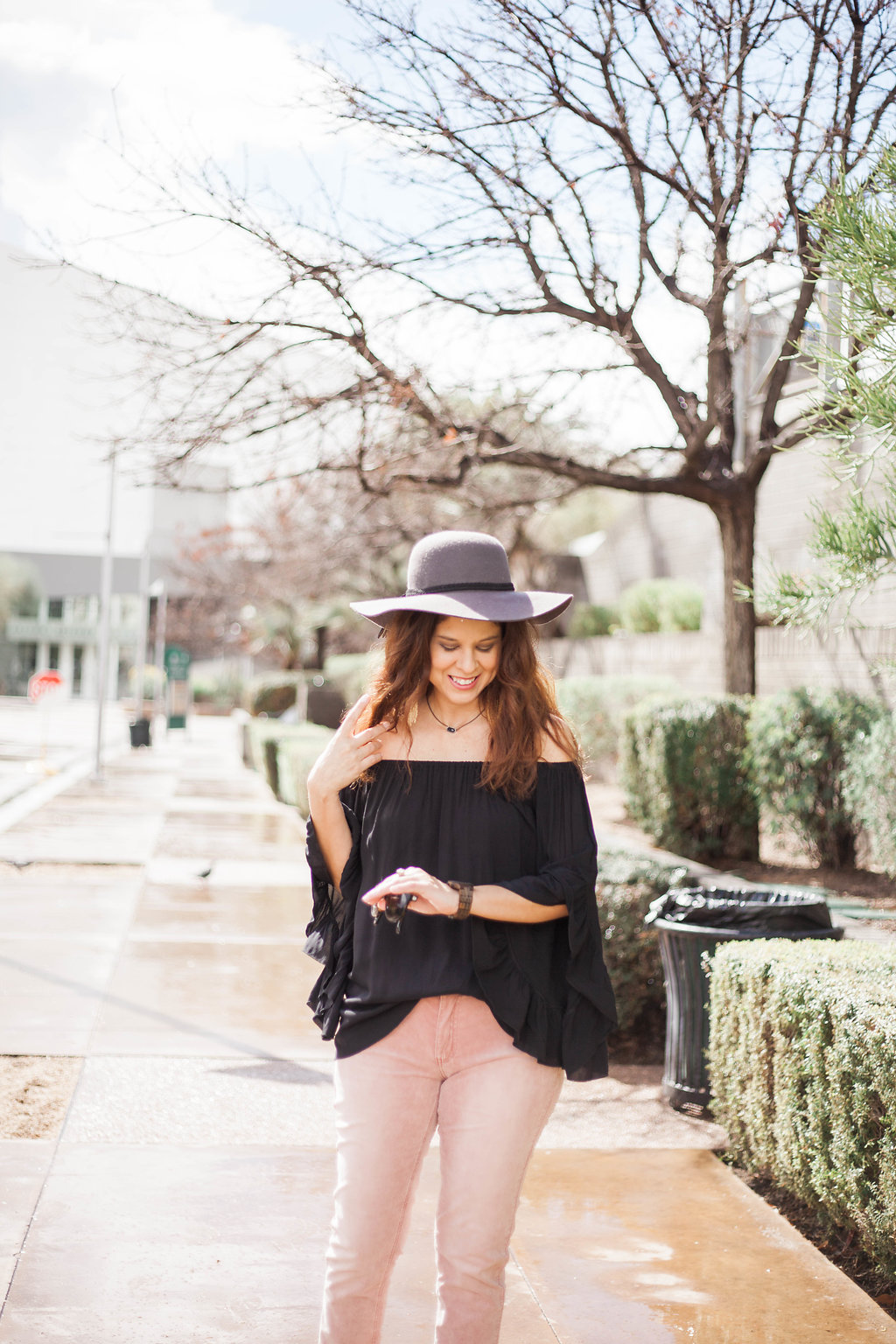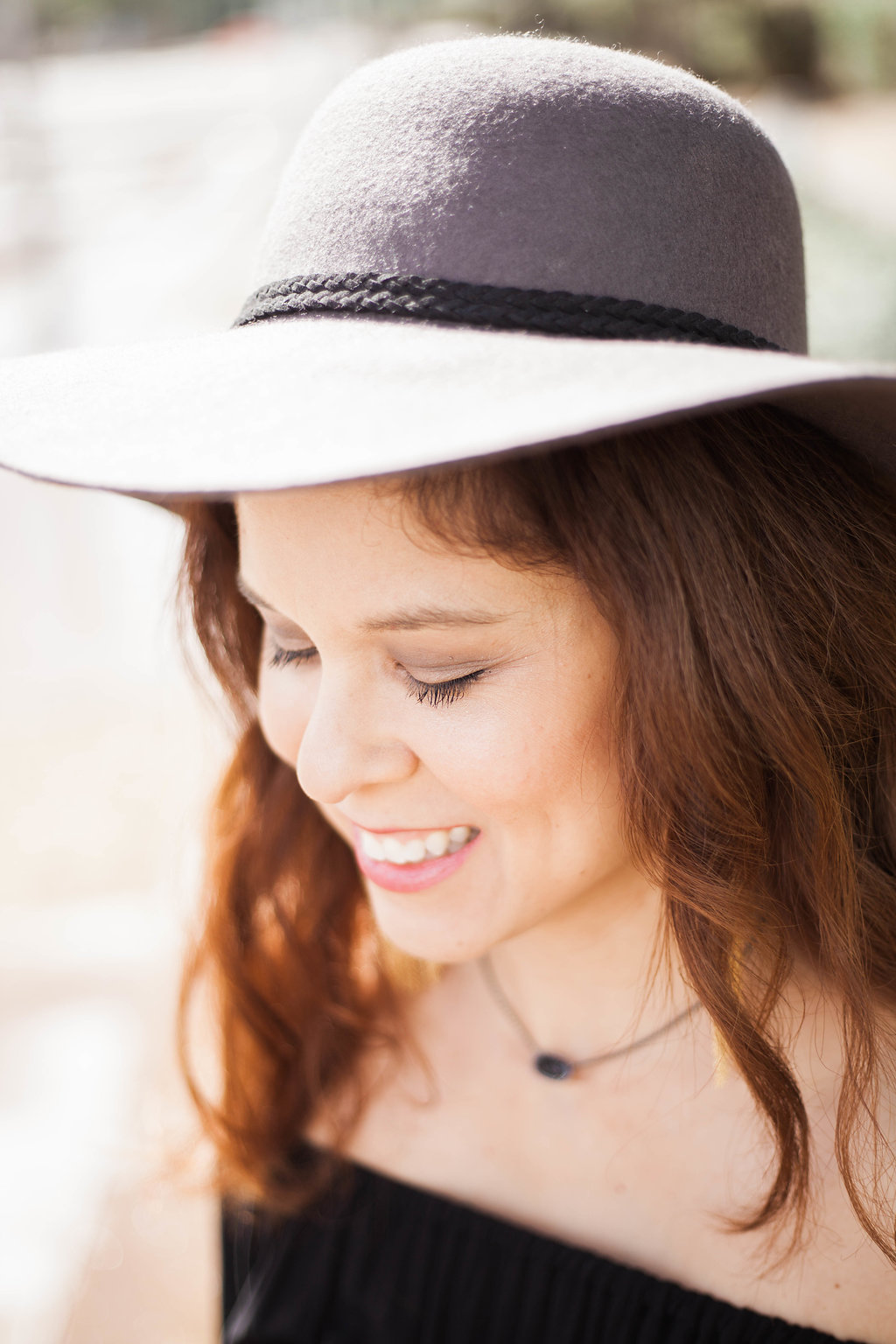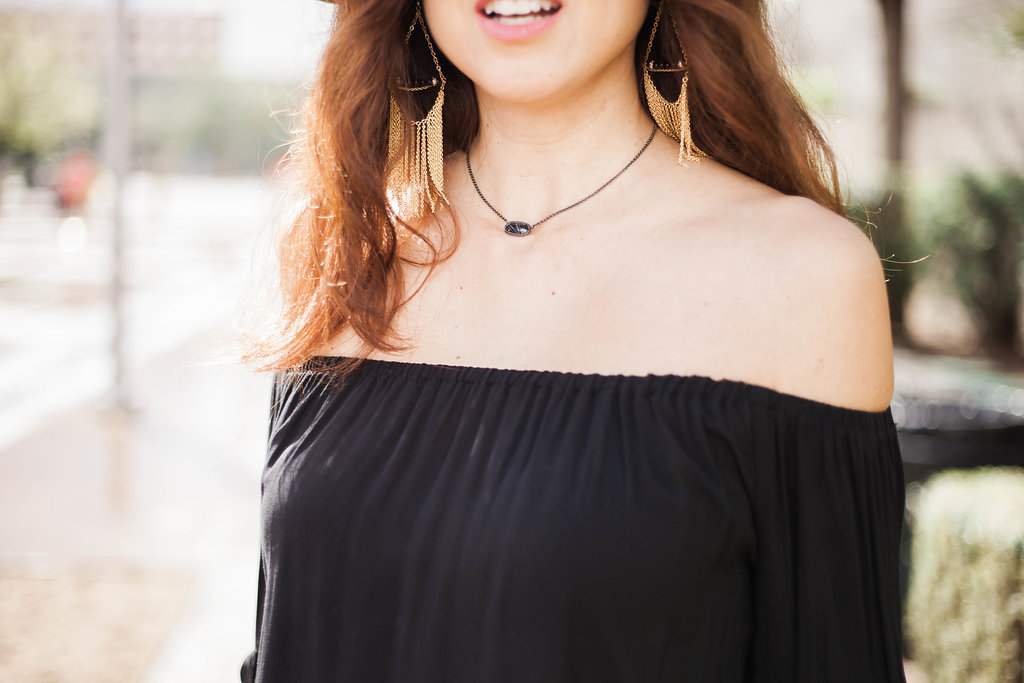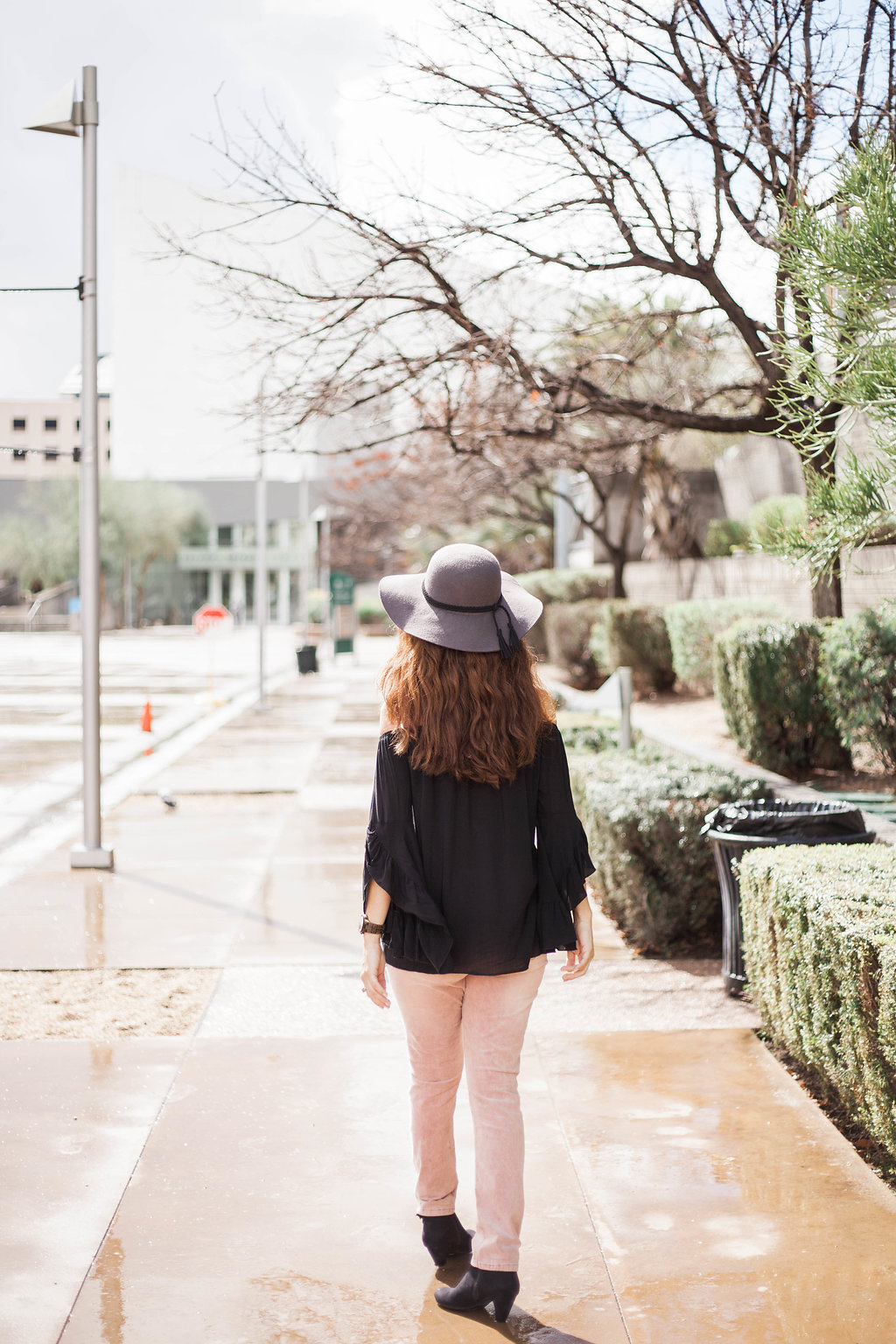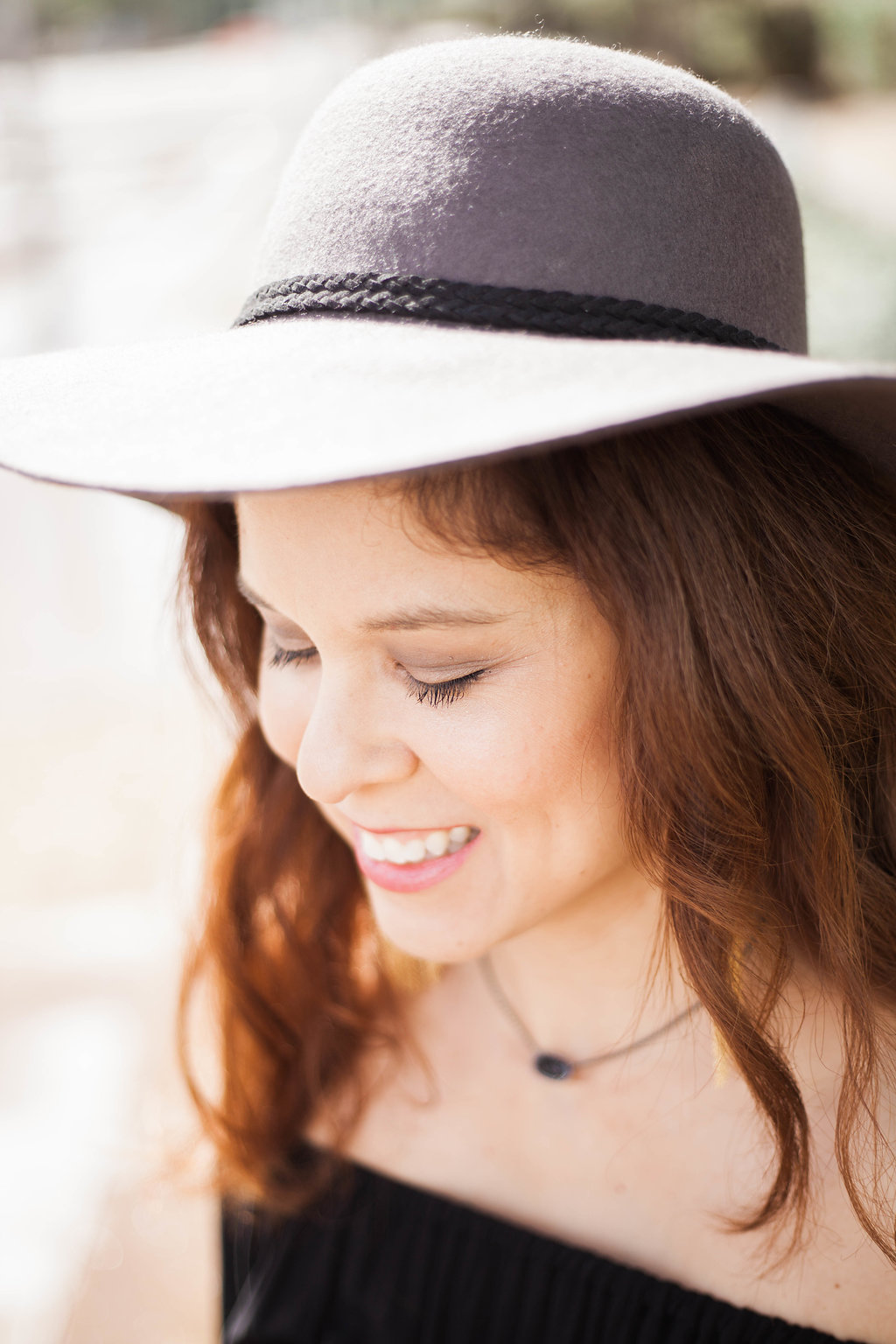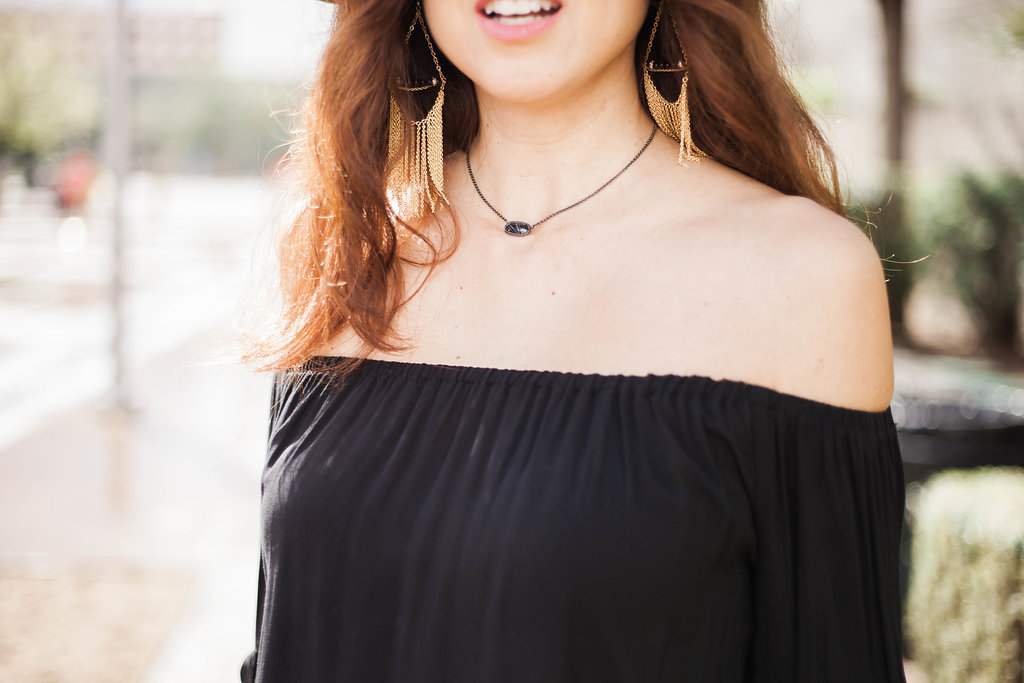 I paired these long boho earrings with a real simple necklace. Of course my obsession with hats continues lol.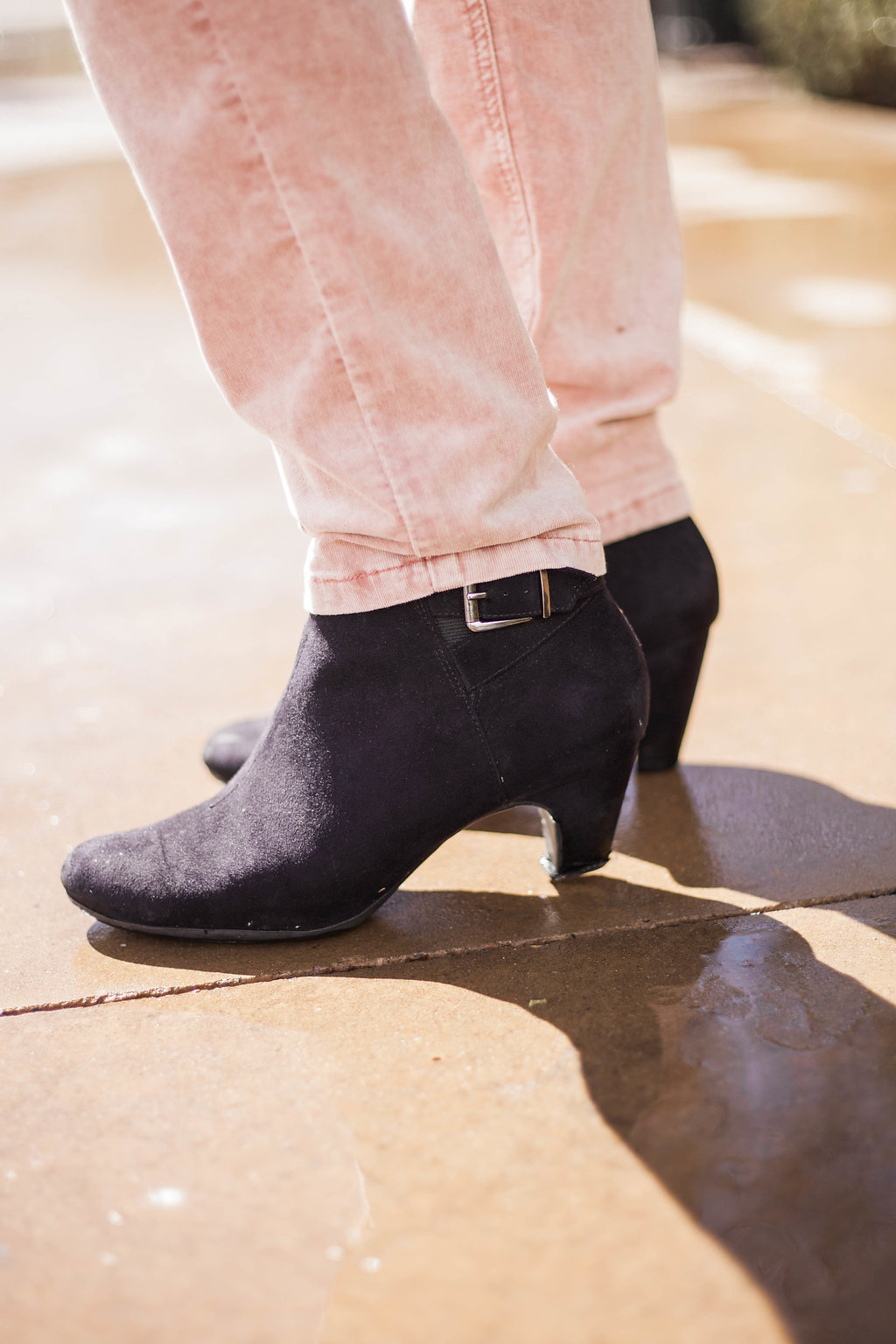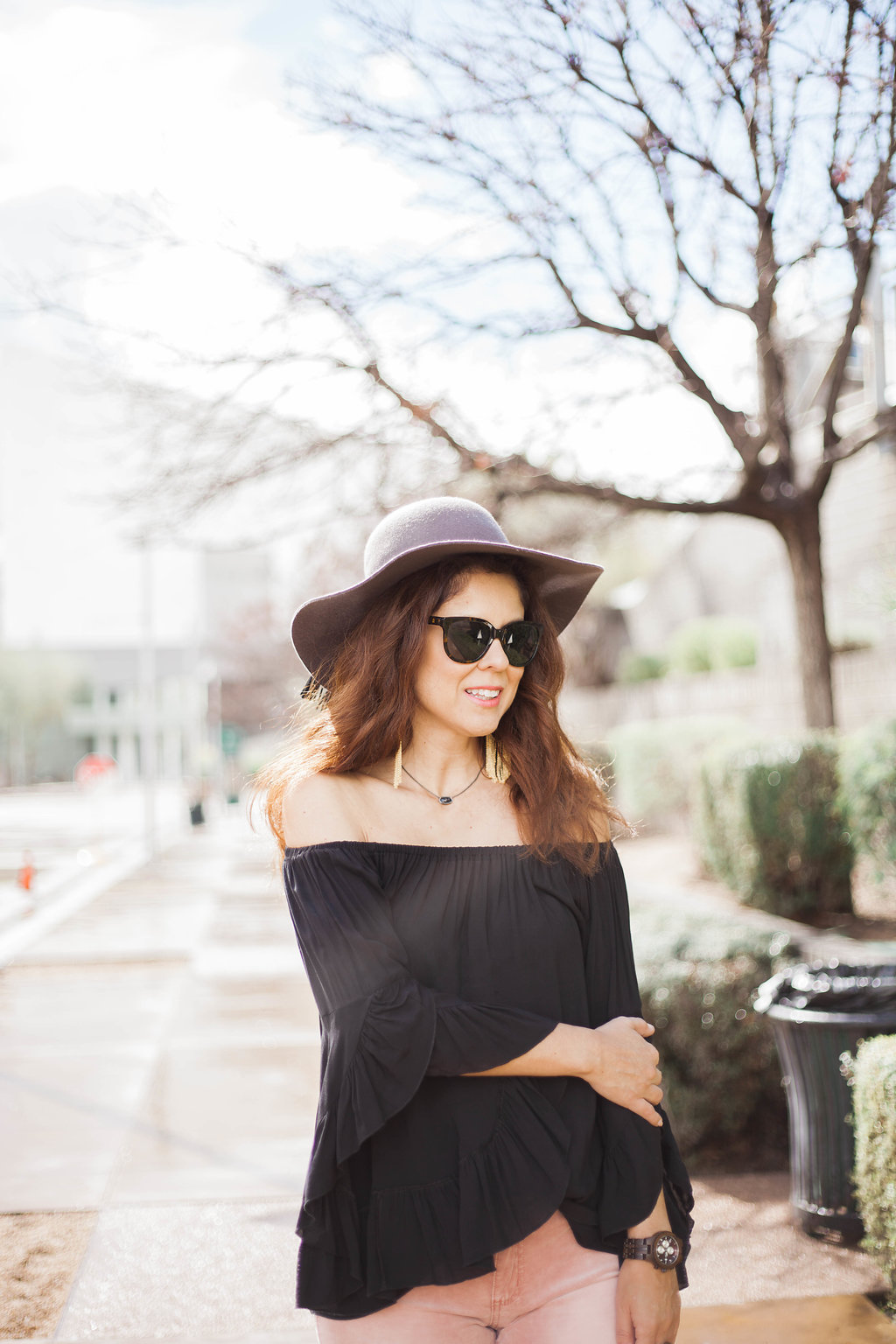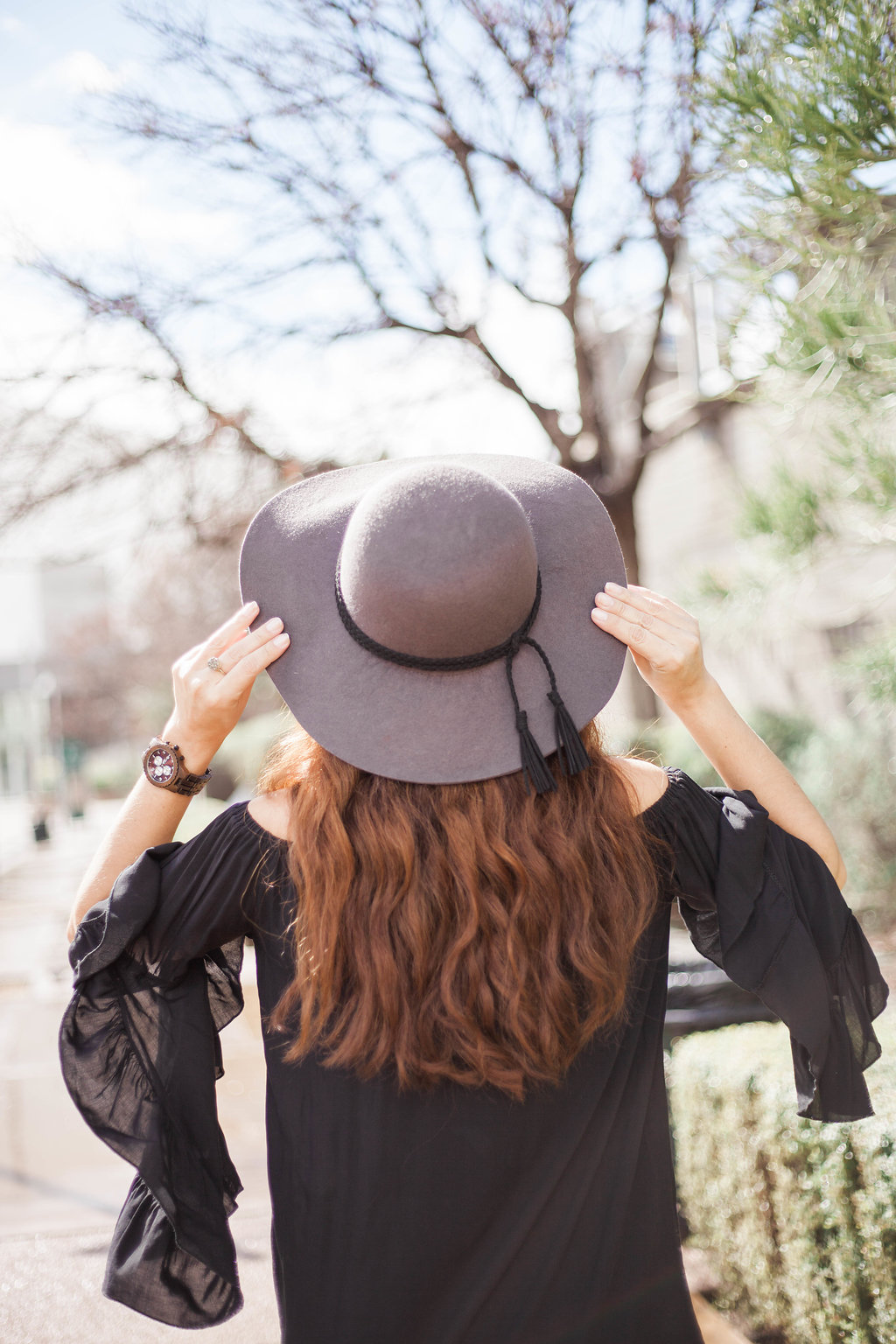 So this was a funny day when after I was pretty rain-soaked, but we just kept shooting outfits. My hair was beyond natural frizzy curly haha. I know that any minute it will be back to 115F degrees here. In the meantime I will wear my cute pink pants!
Pants: Rue 21
Off the shoulder top: Altar'd state
Booties: Forever 21
Necklace: Kendra Scott
Earrings: Ettika
Hat: sold out; similar–Ted Baker
Photography: J Petite Photograhy
Xx,
Marisol