Hi Lovelies!
I had so much fun a couple of weeks ago when I went to Sedona. It is about an hour and half drive from Phoenix and usually 20 degrees cooler too!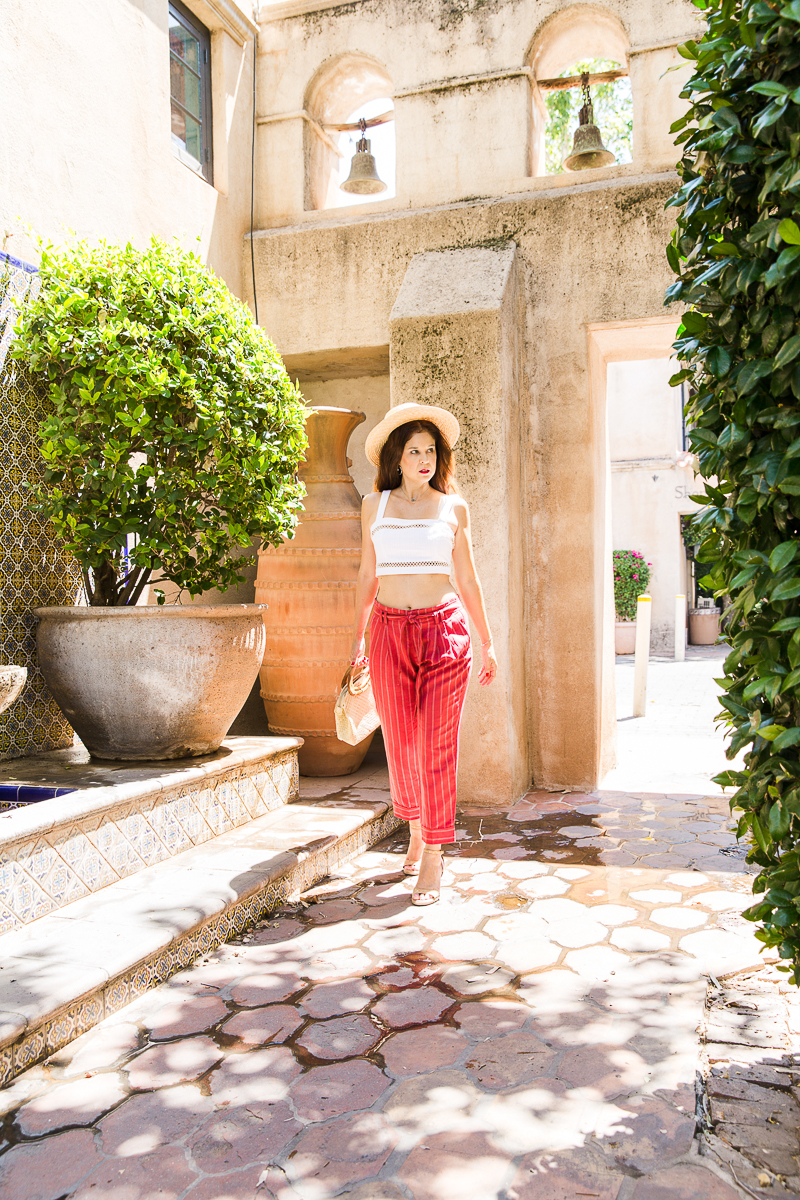 We started by exploring the shopping district known as Tlaquepaque, which was built like an old Spanish mission. I love the architecture and the pathways here.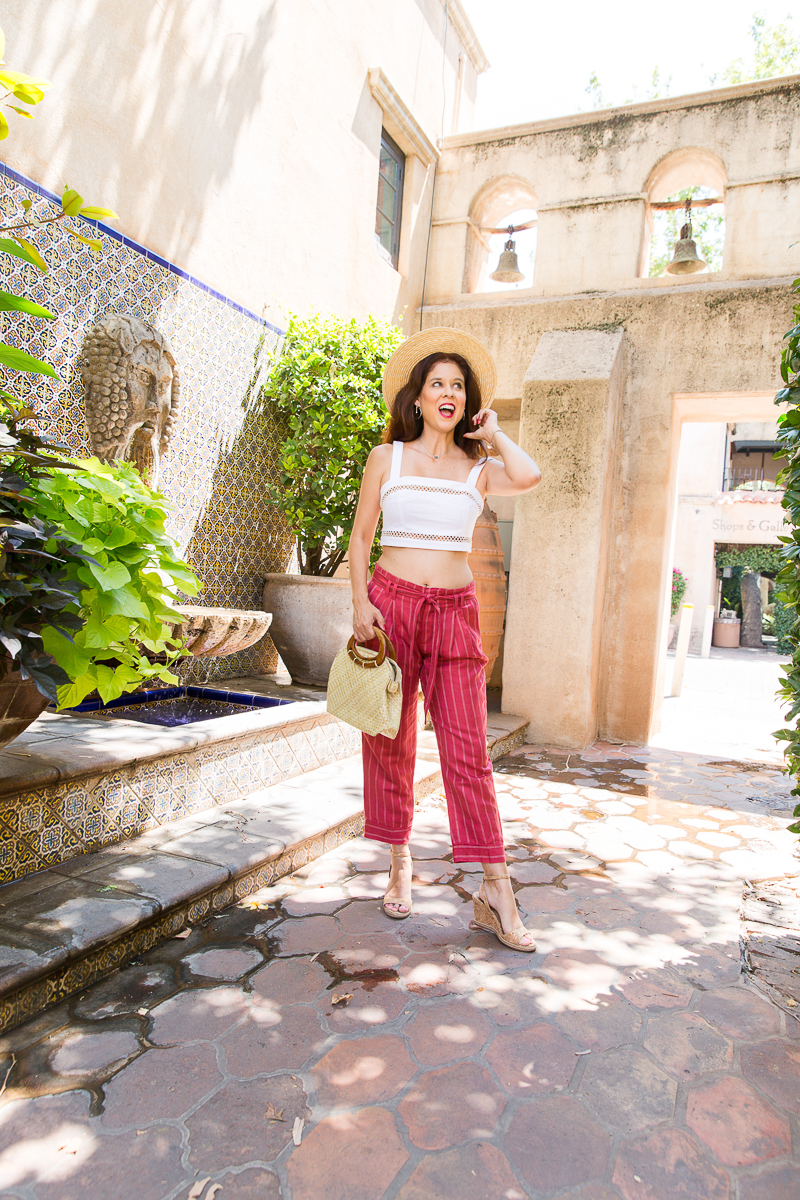 It really has an old world feel, but it is filled with lots of little shops and restaurants and even art galleries!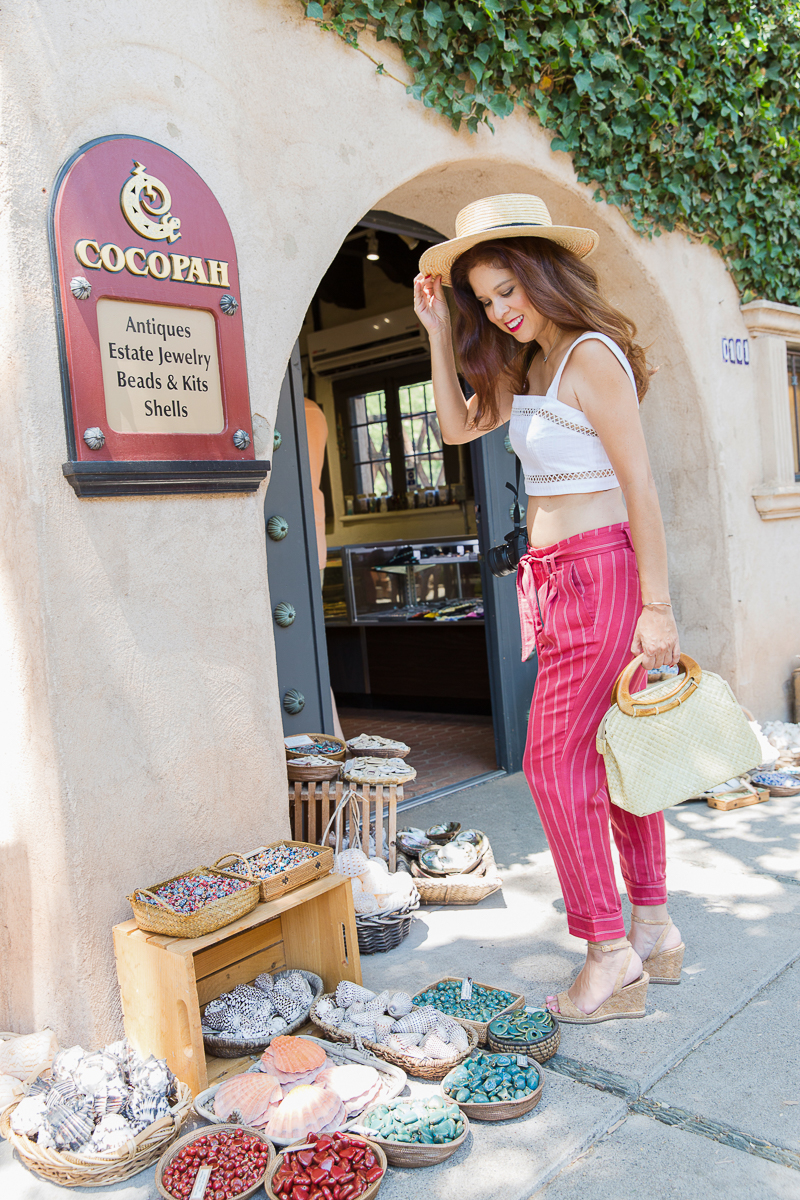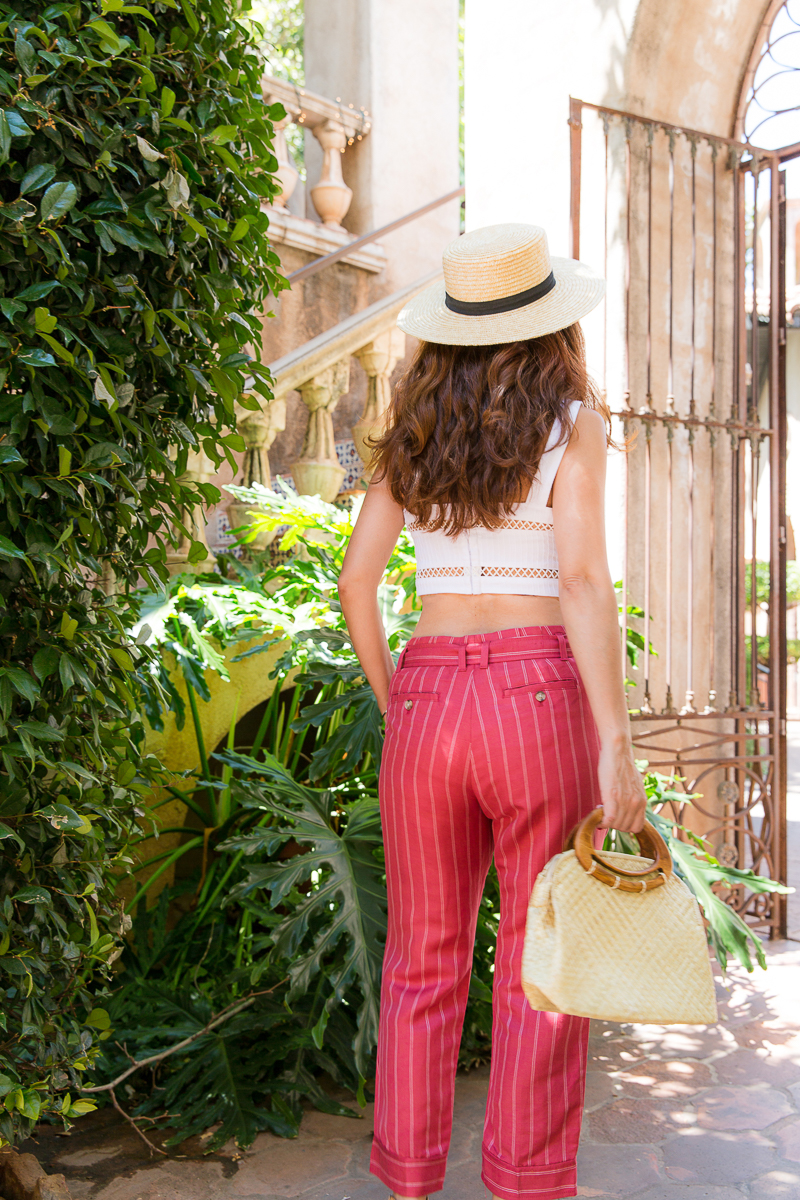 I knew I wanted to pick a comfortable outfit to be able to go exploring this day. I was so excited when I found these pants online and 50% off sale! Like seriously what is best, but all the cute things on SALE!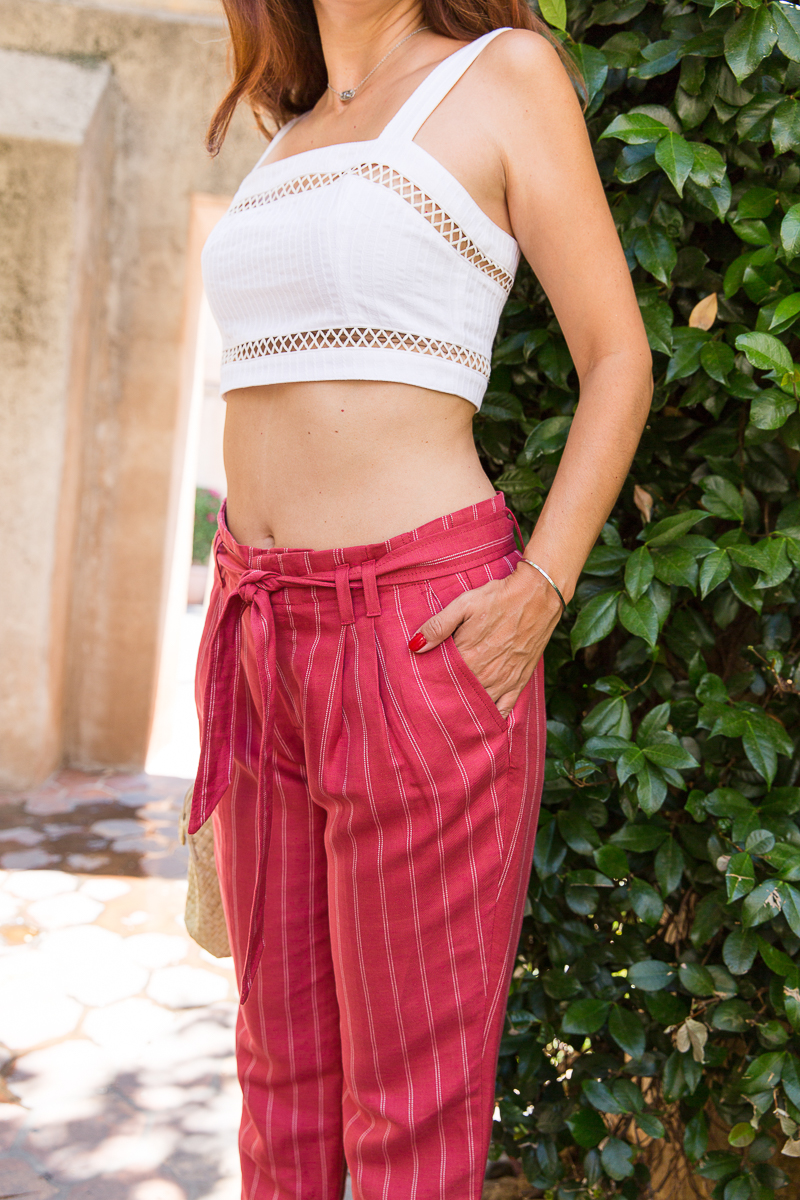 Just an FYI, these pants are a linen like fabric and do wrinkle, but again aren't they are so cute!?!?!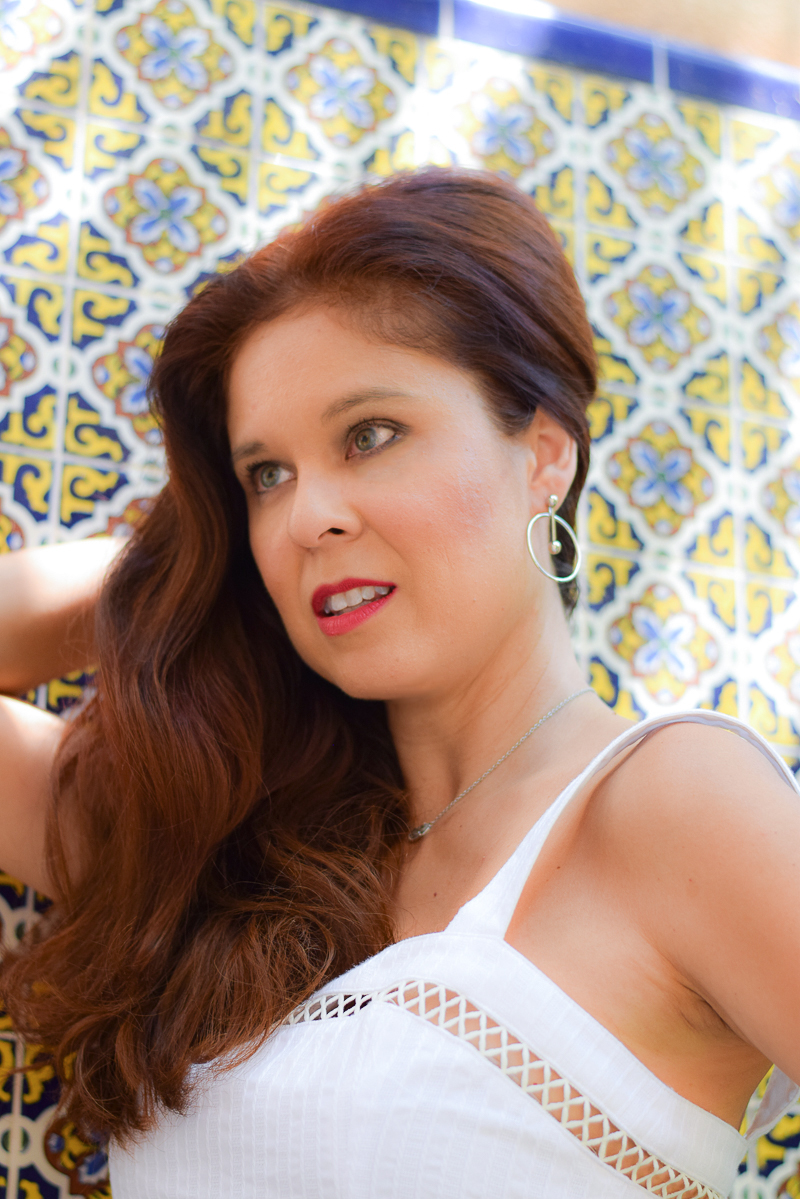 I paired silver jewelry this time, which is so hard for me to leave gold metals lol.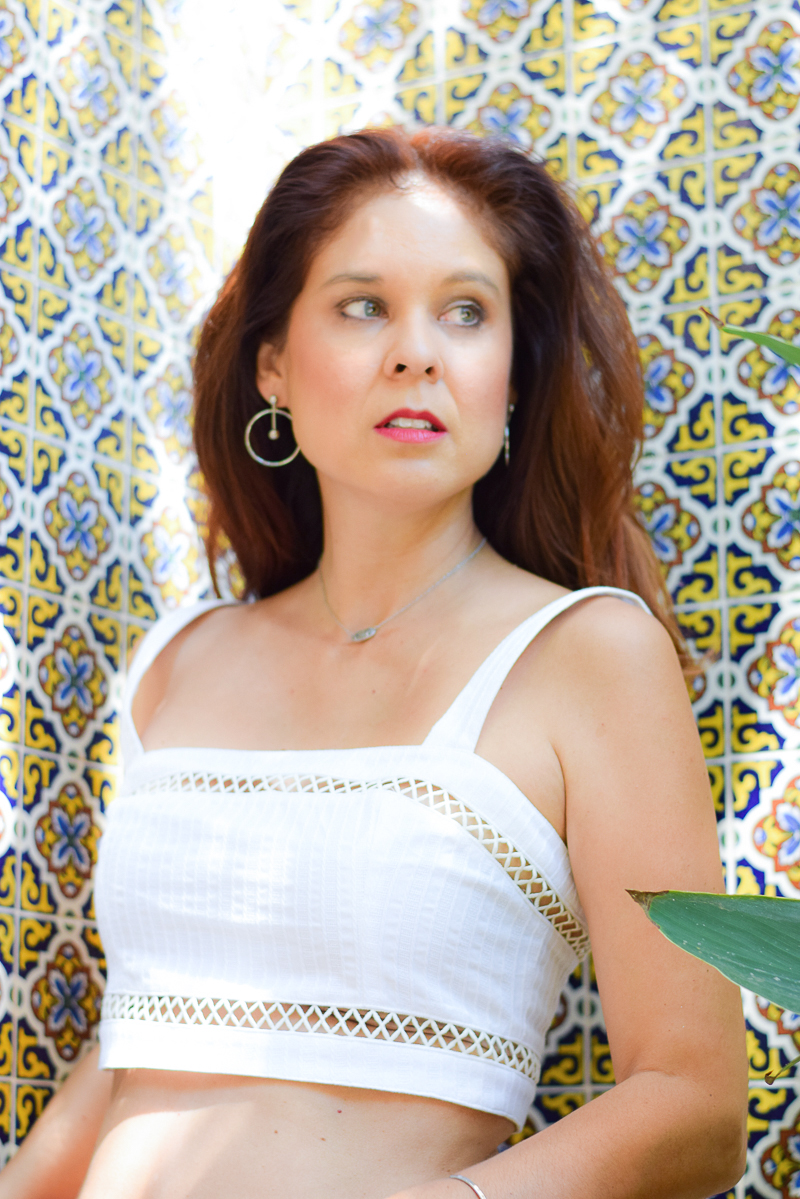 The Spanish tiles everywhere just make for the prettiest backgrounds and make me so happy!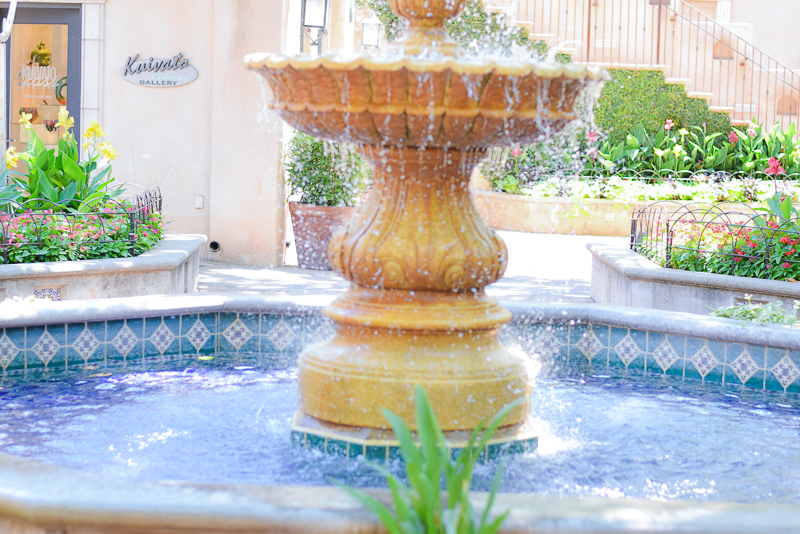 I love beautiful fountains. My parents back home have a few in their garden and the sound is so relaxing.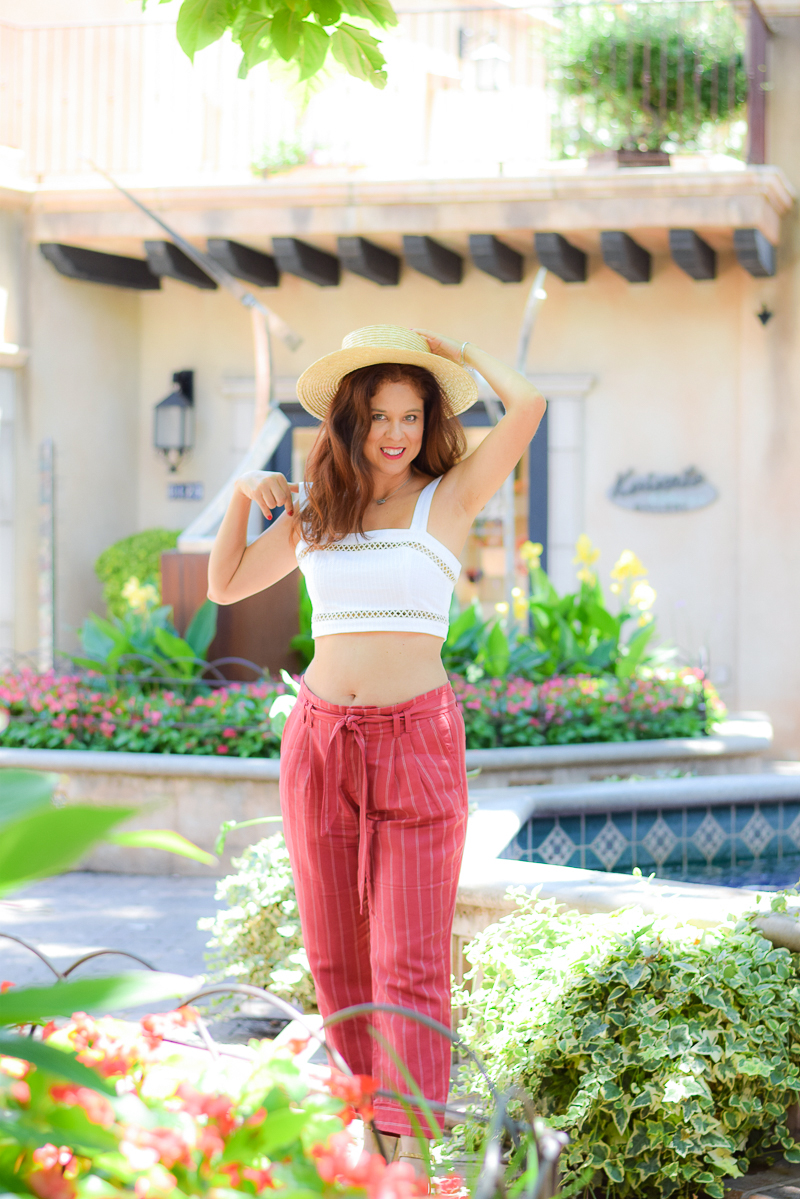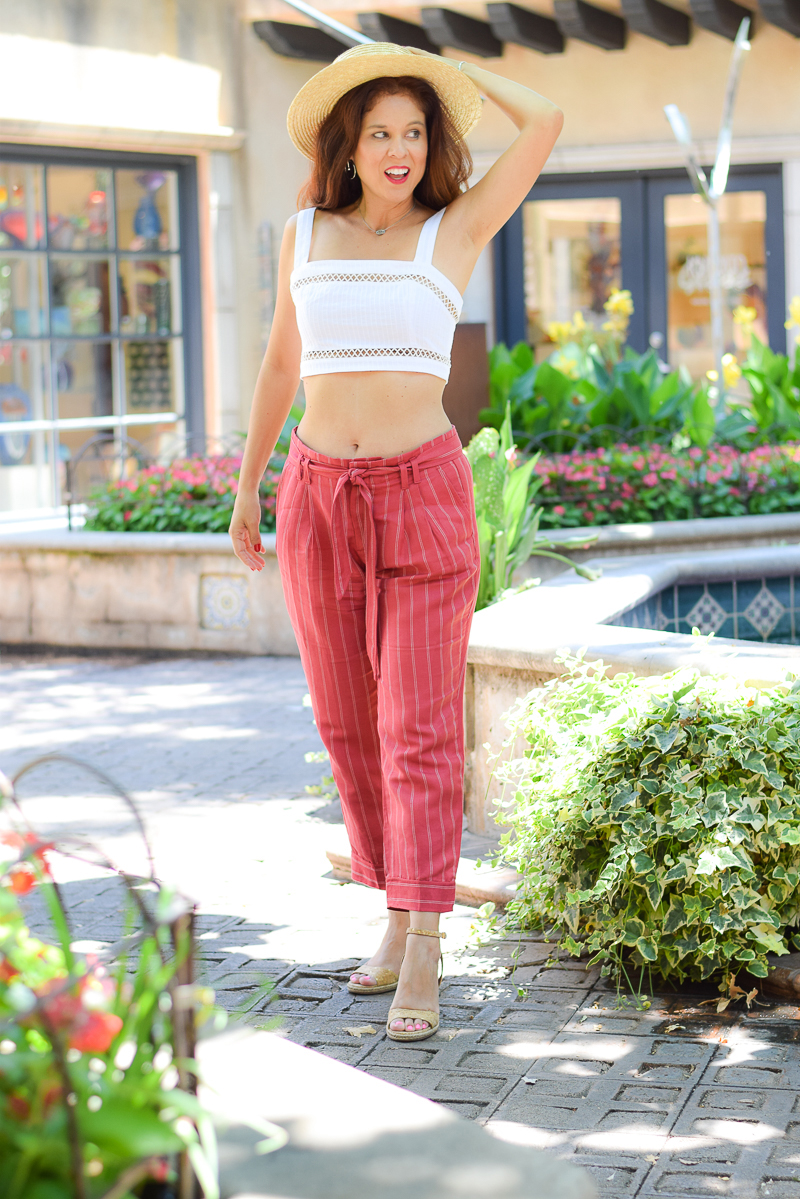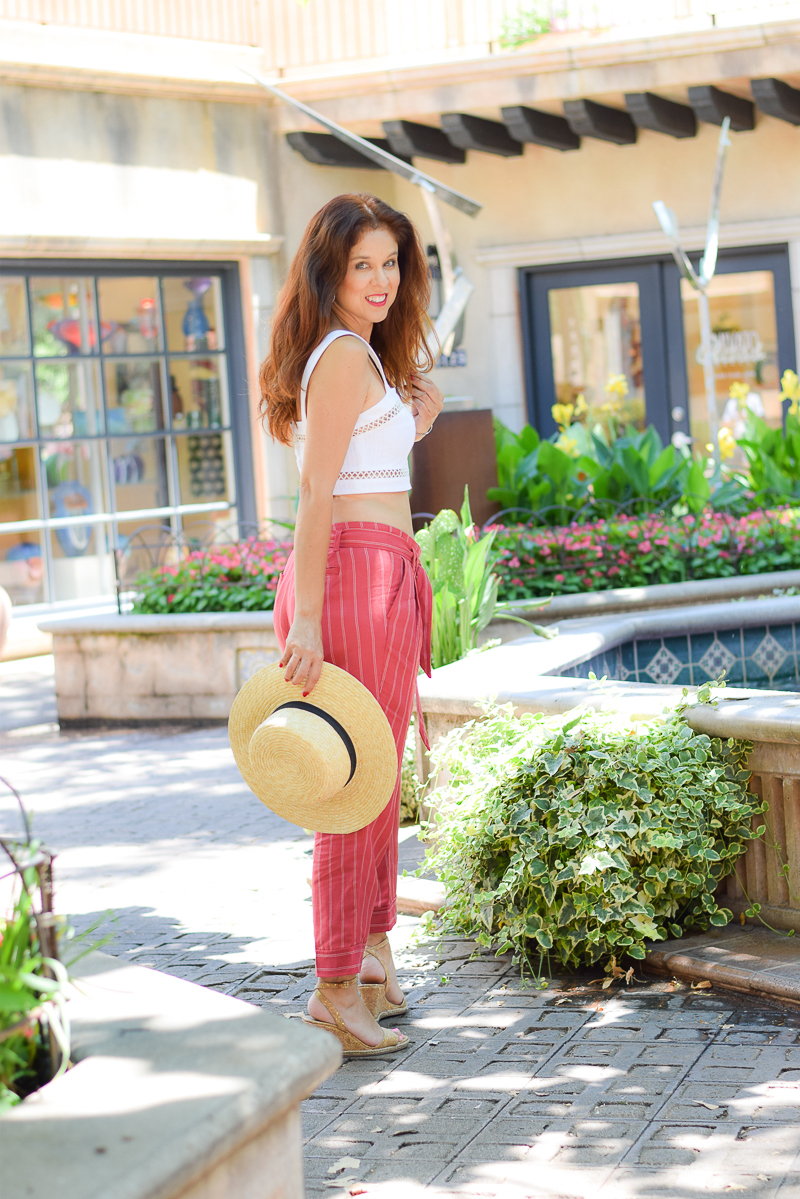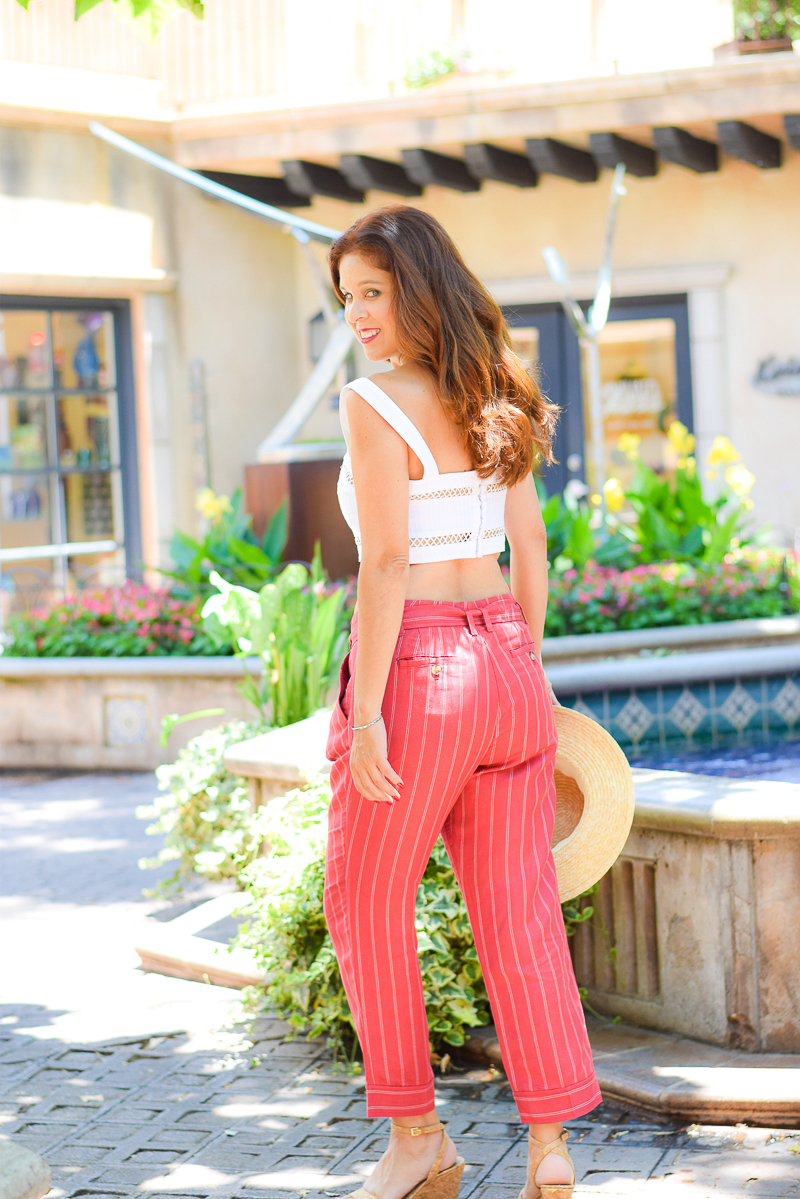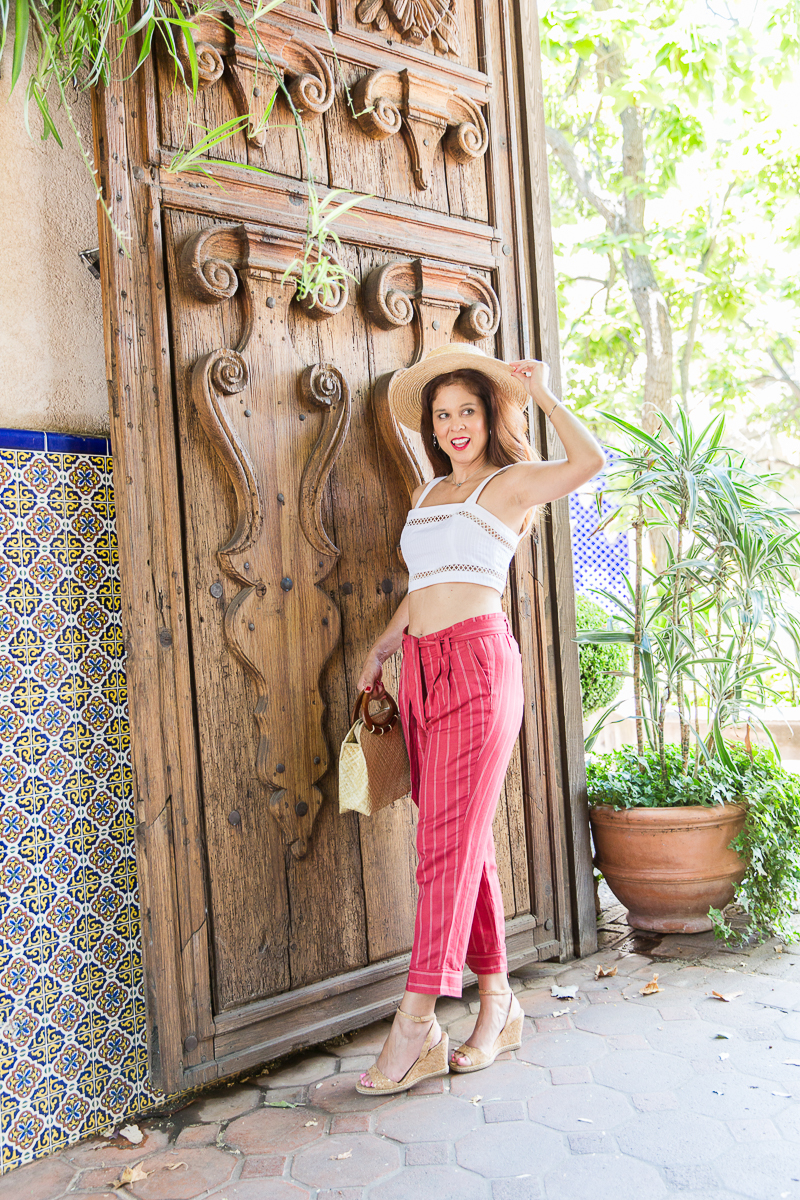 If you plan a trip to Sedona, go earlier, the shops open at 10 am and its pretty full after that haha. It is such a pretty location and feels as if you needed your passport to get there. I've linked my outfit details down below!
Pants: Banana Republic (on sale)!
Crop Top: Vida Moulin (just 2 left–hurry)!
Earrings: Adornmonde ( they come in gold too)
Bag: my sister gifted me from an island somewhere lol
Wedges: sold out Tory Burch: Similar
Boater Hat: Romwe ( its $14)!!
Photography: Jacqueline Trevino Photography