Hey Babes!
I have been trying a few different looks for NYE. Now I totally get that in Phoenix our weather can let me pick any type of outfit that I want (lucky me)! Still I wanted to style my new statement necklace with a couple of choices. This post will feature Look Number One!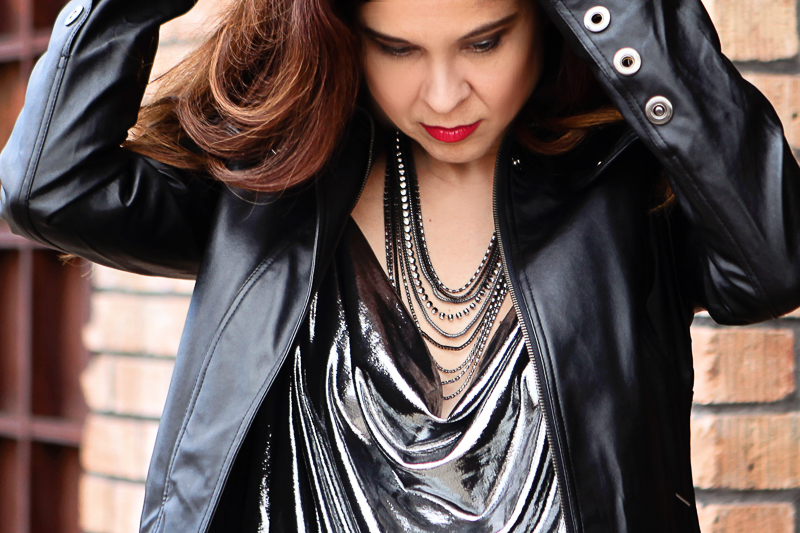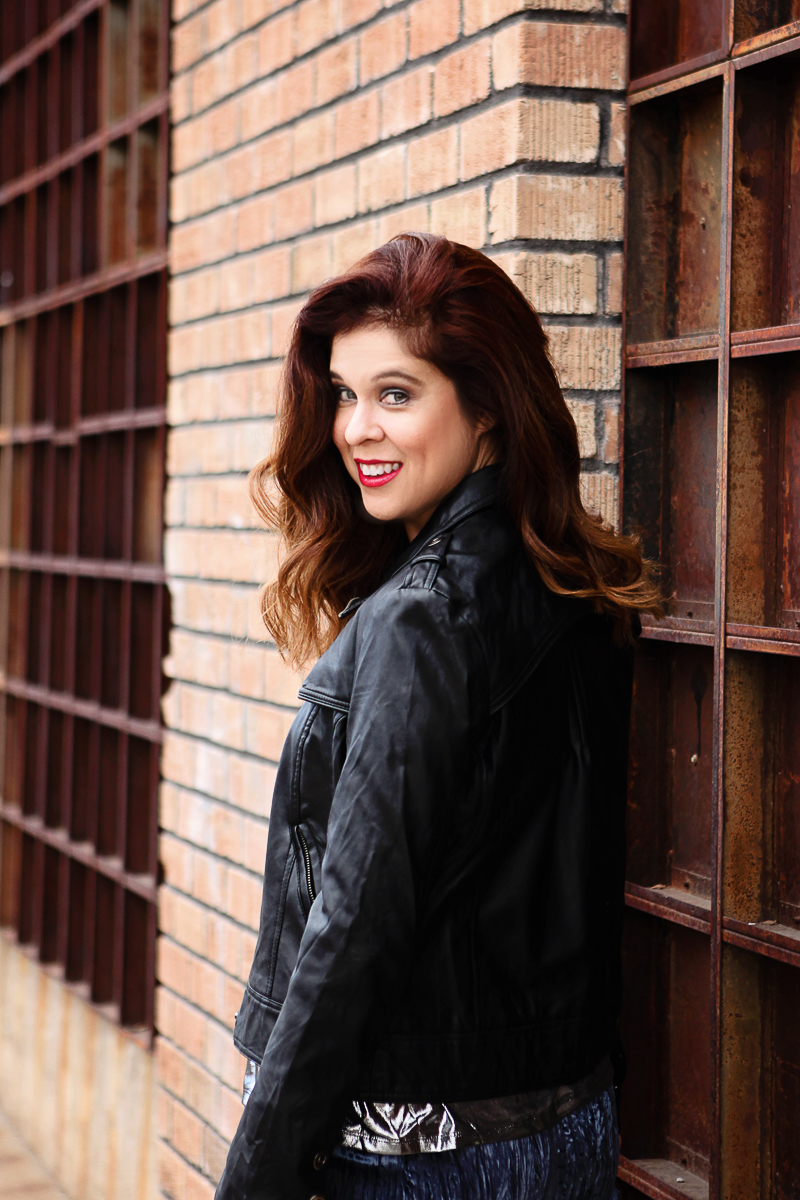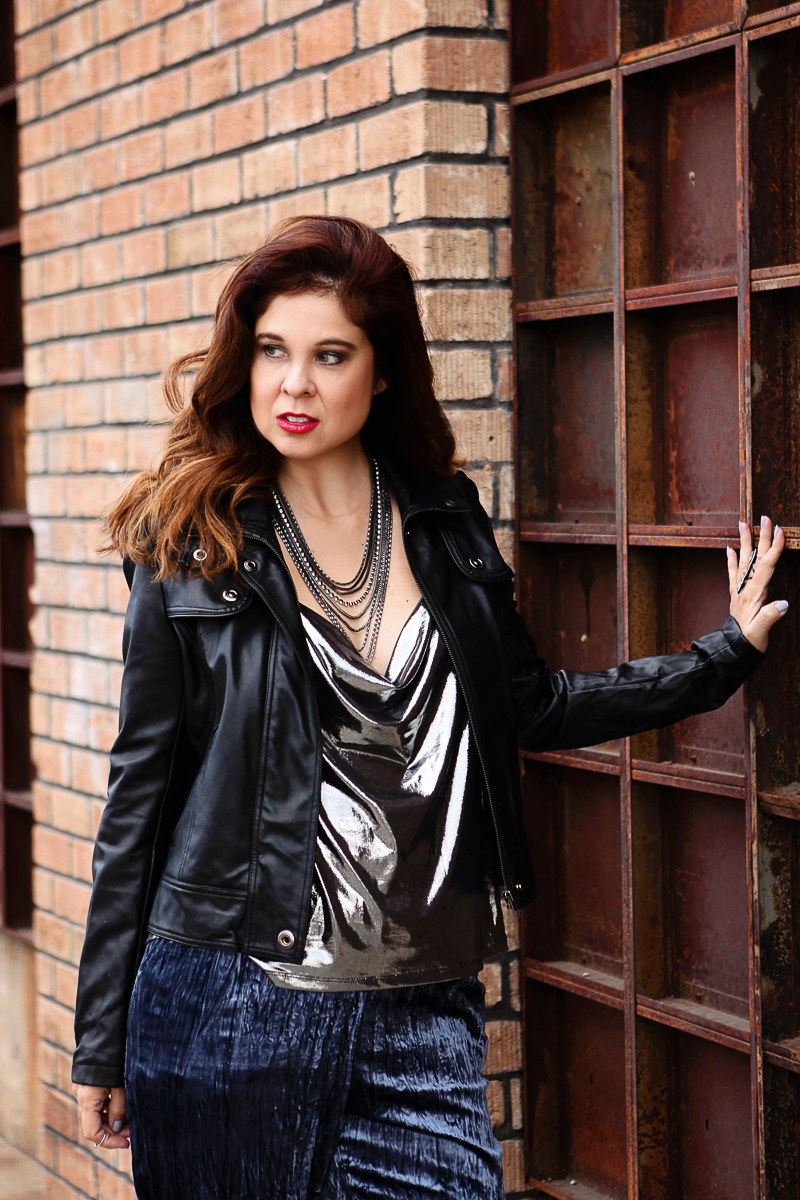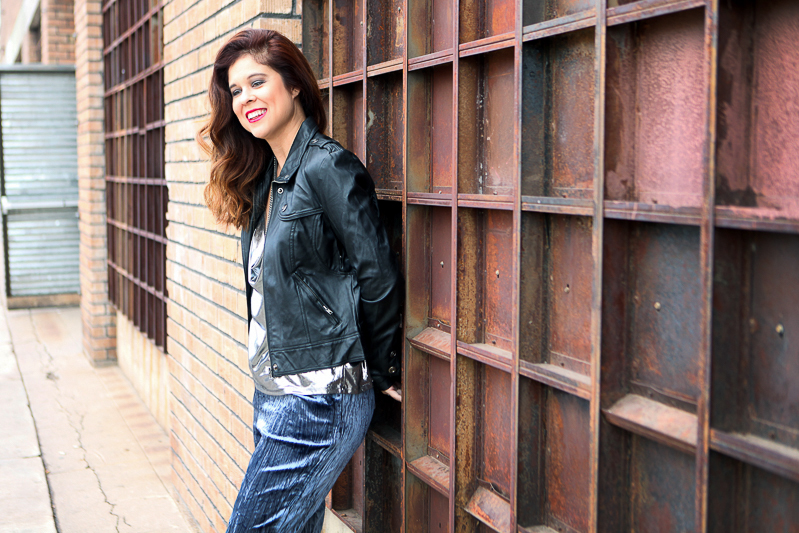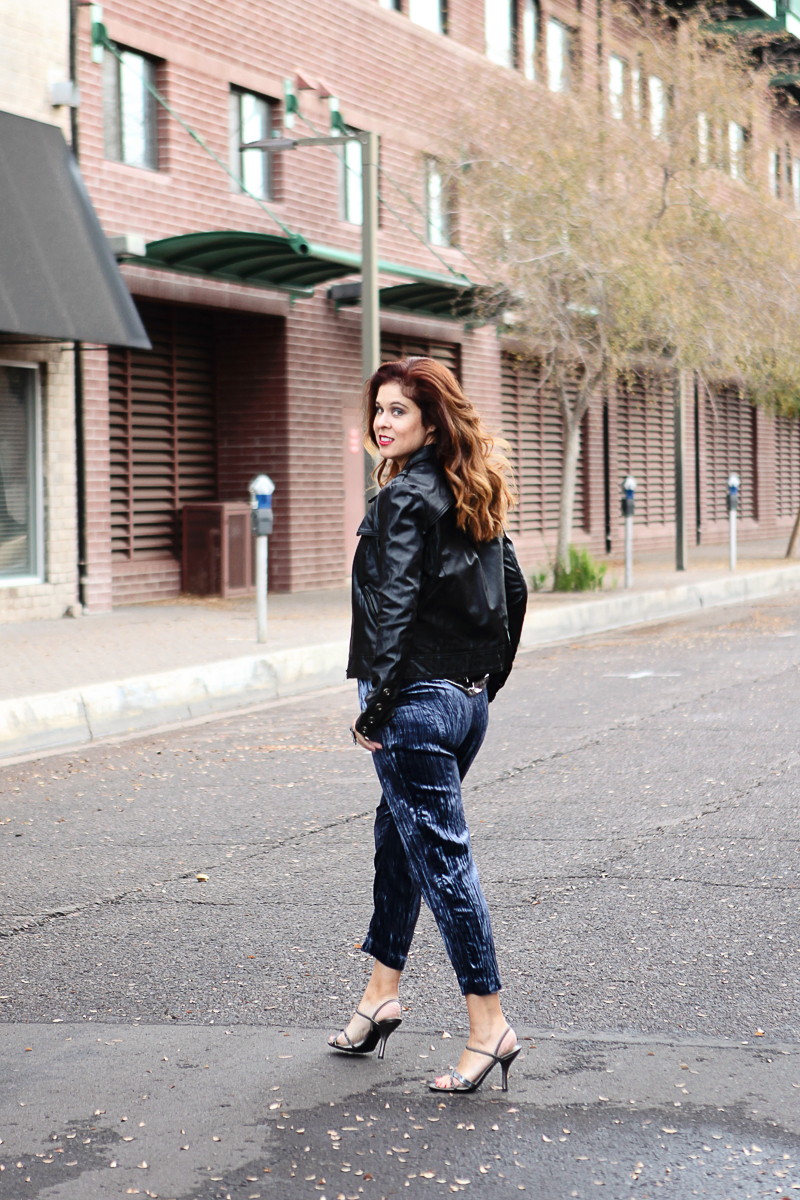 These pants are amazing. First crushed velvet is baaaack…thank you fashion Gods! The best thing tho is these pants let you eat too haha! When I was little my Mom bought me a two piece short and tank top made out of blue crushed velvet outfit and the obsession began then! I will have to find a photo and post this sometime lol.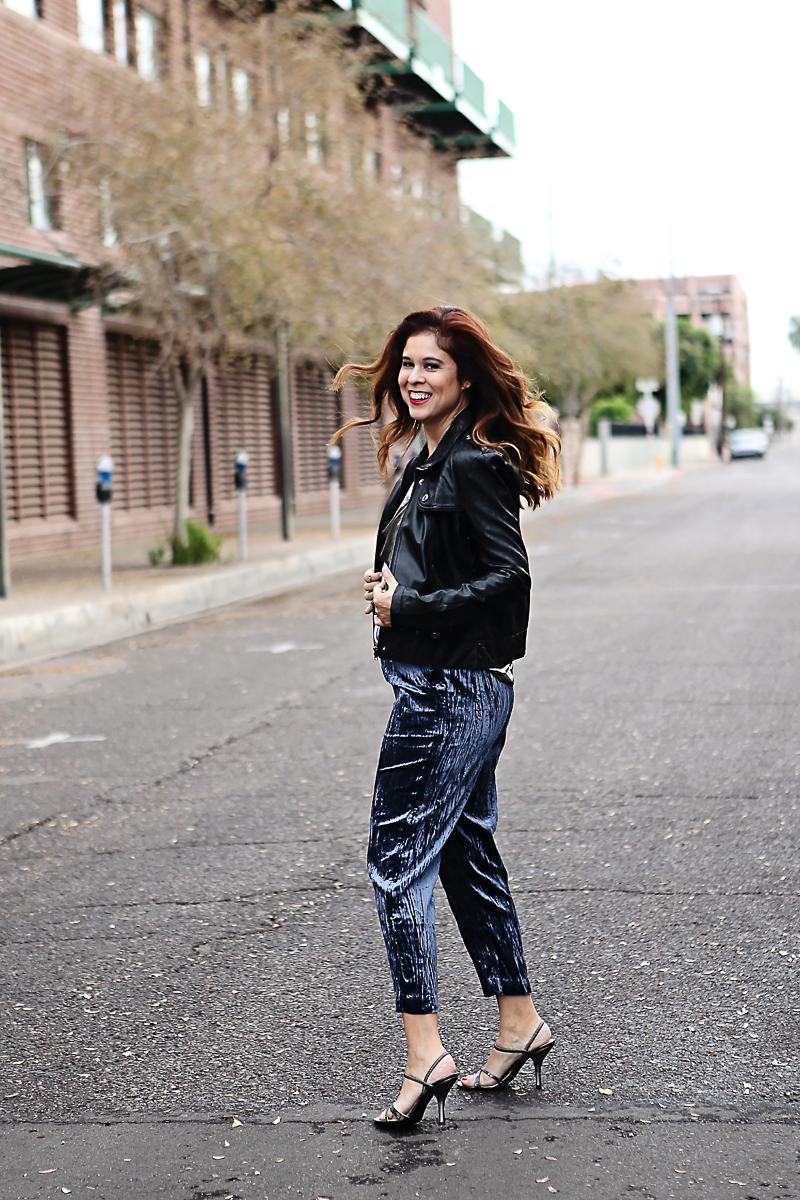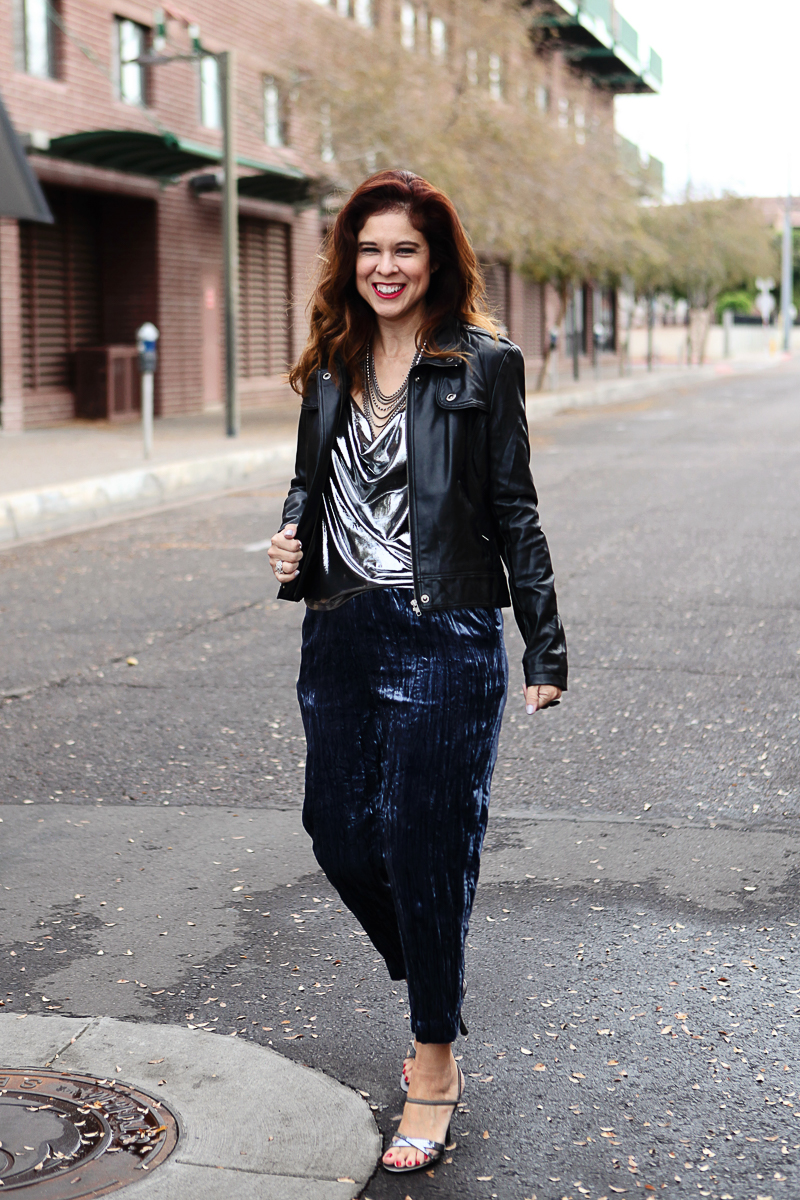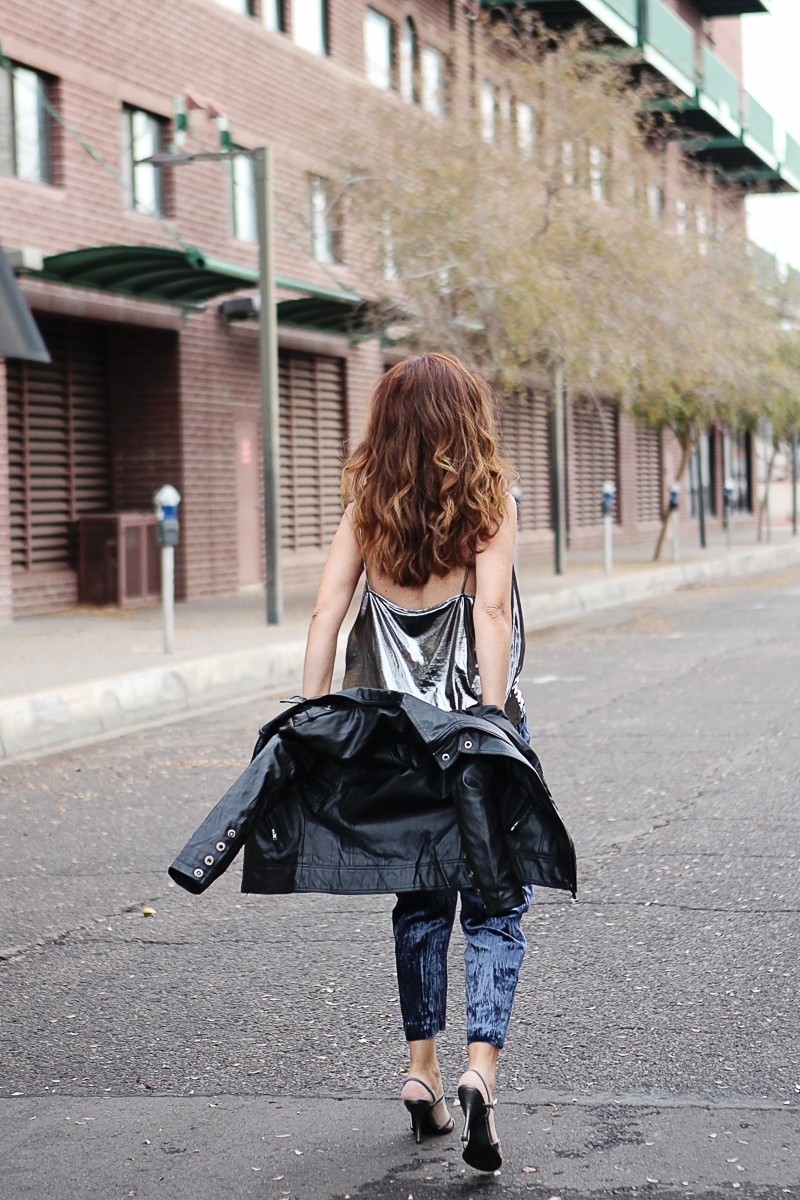 I found this draped tank for under $10. It provided just the right amount of shimmer to my NYE look. This new two piece separates are a bit more chic than my Mom's choice right?!?!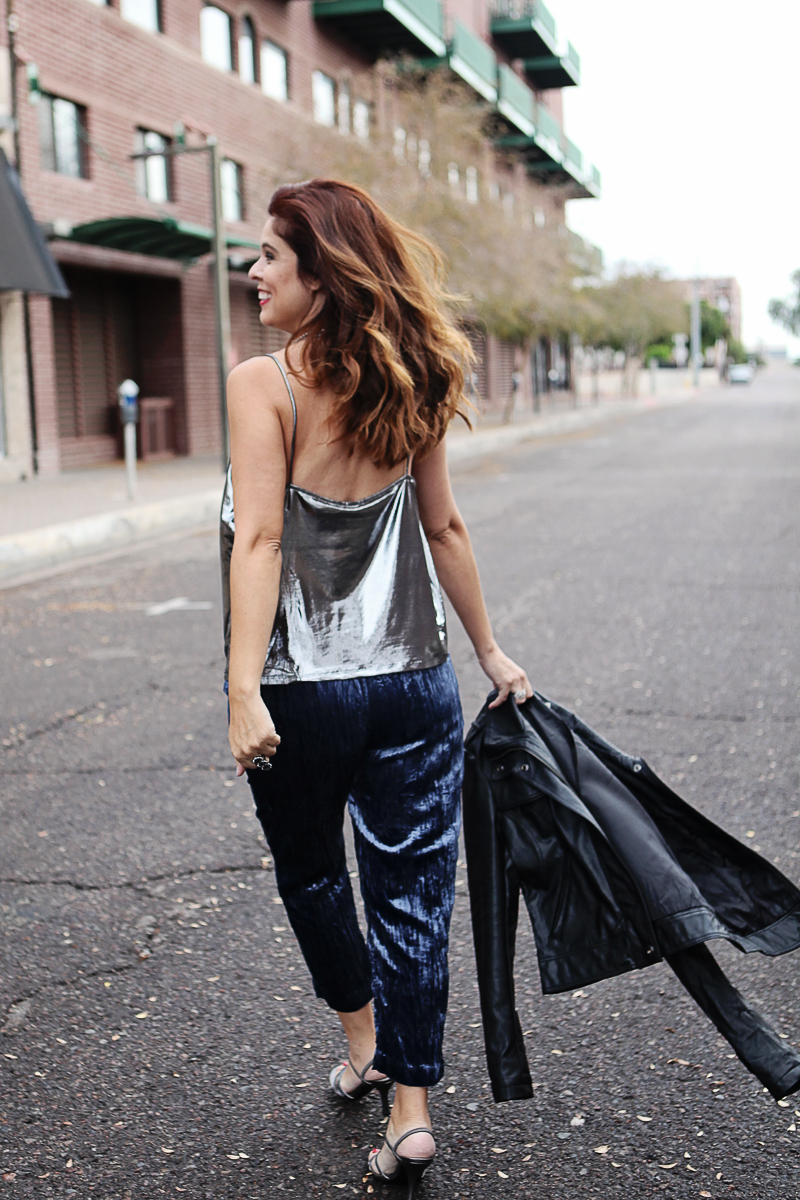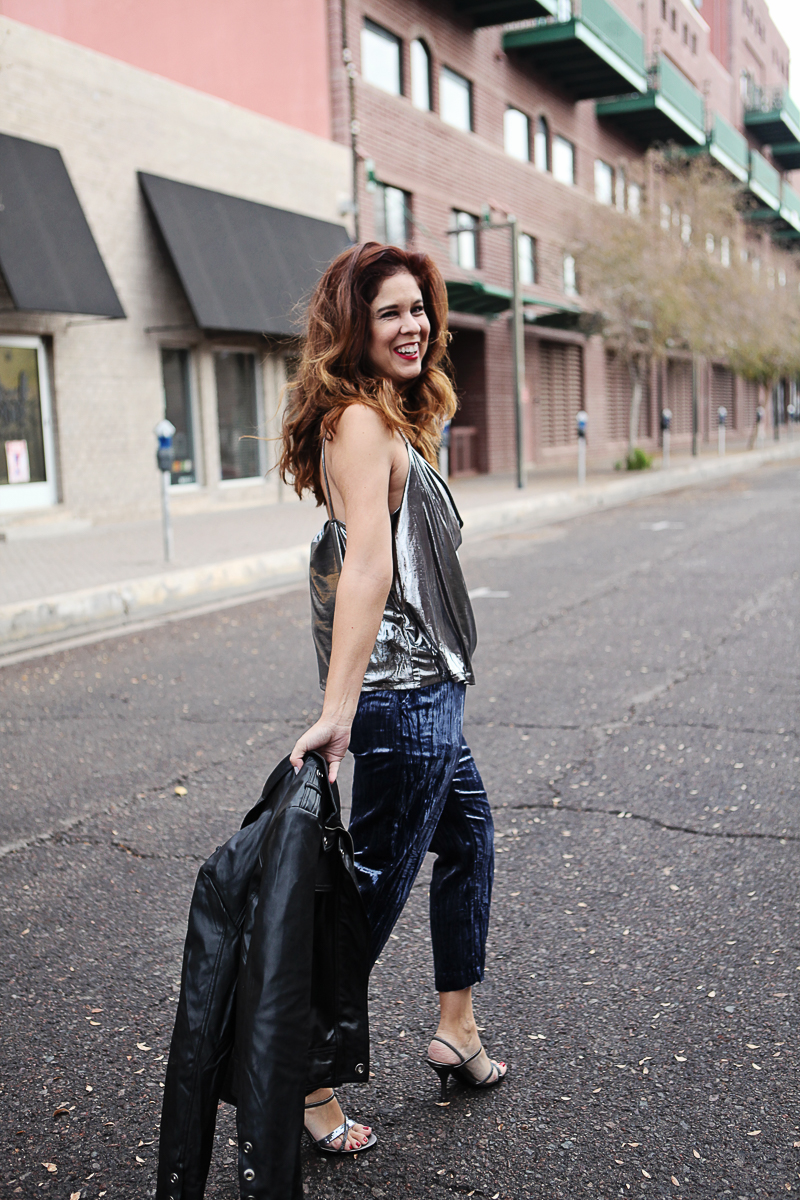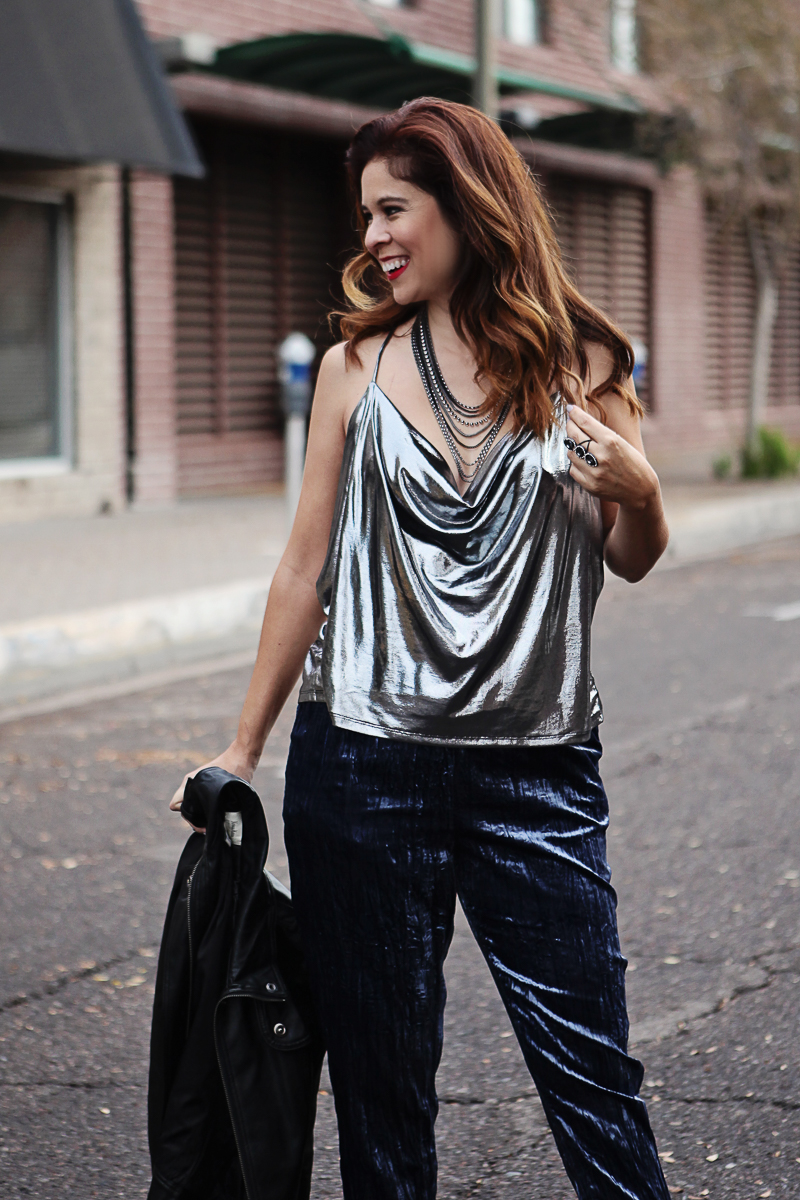 I love the dark metallics of this necklace and my new ring was perfect for this look.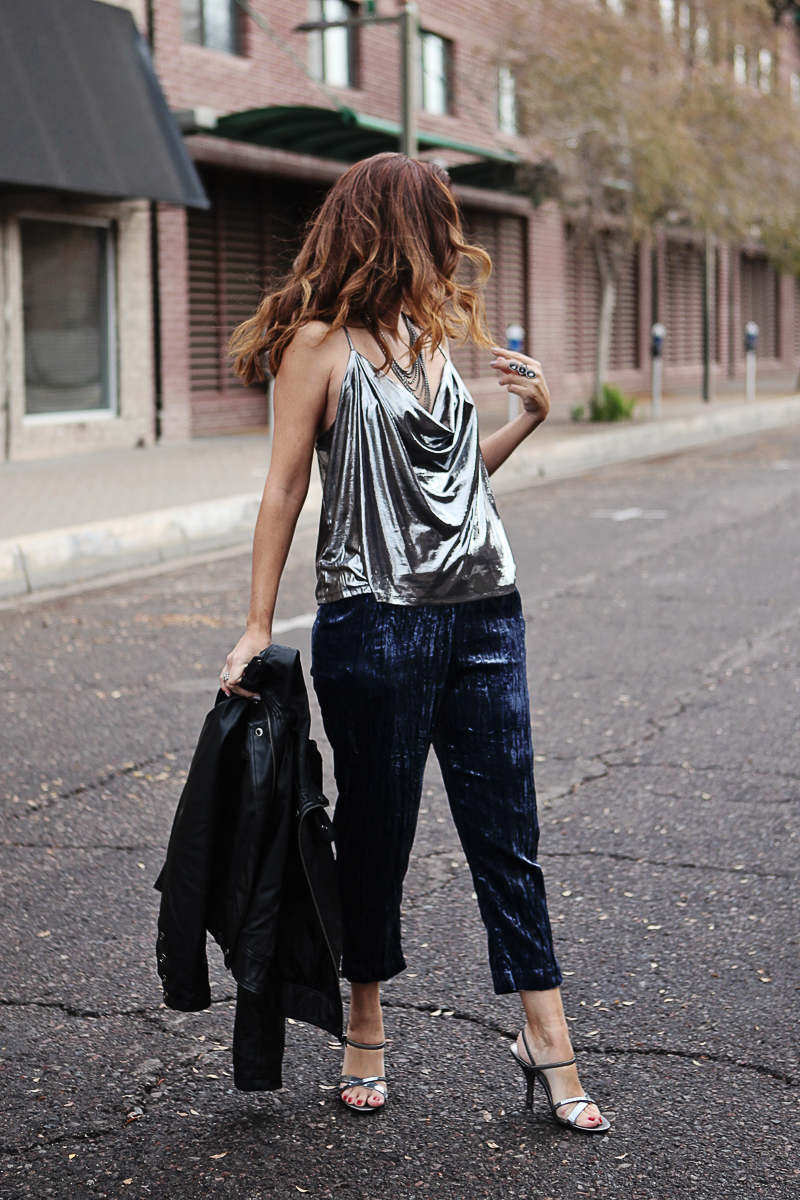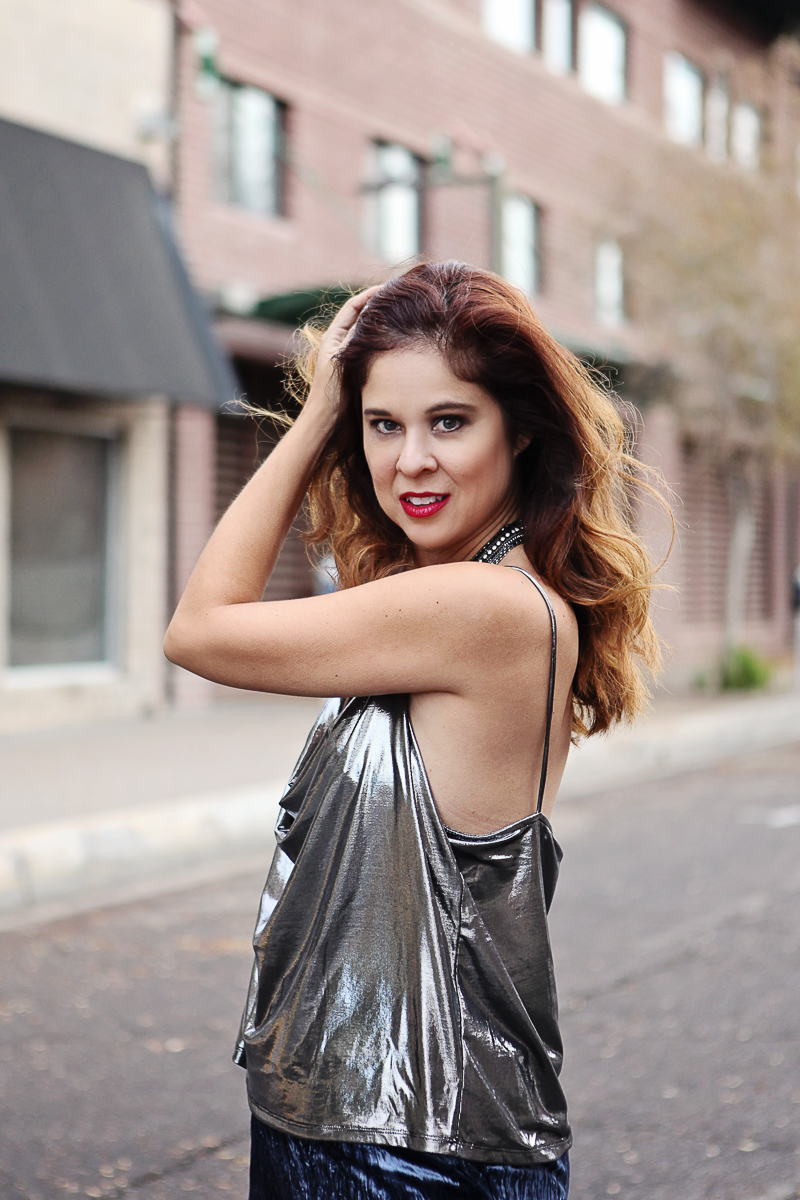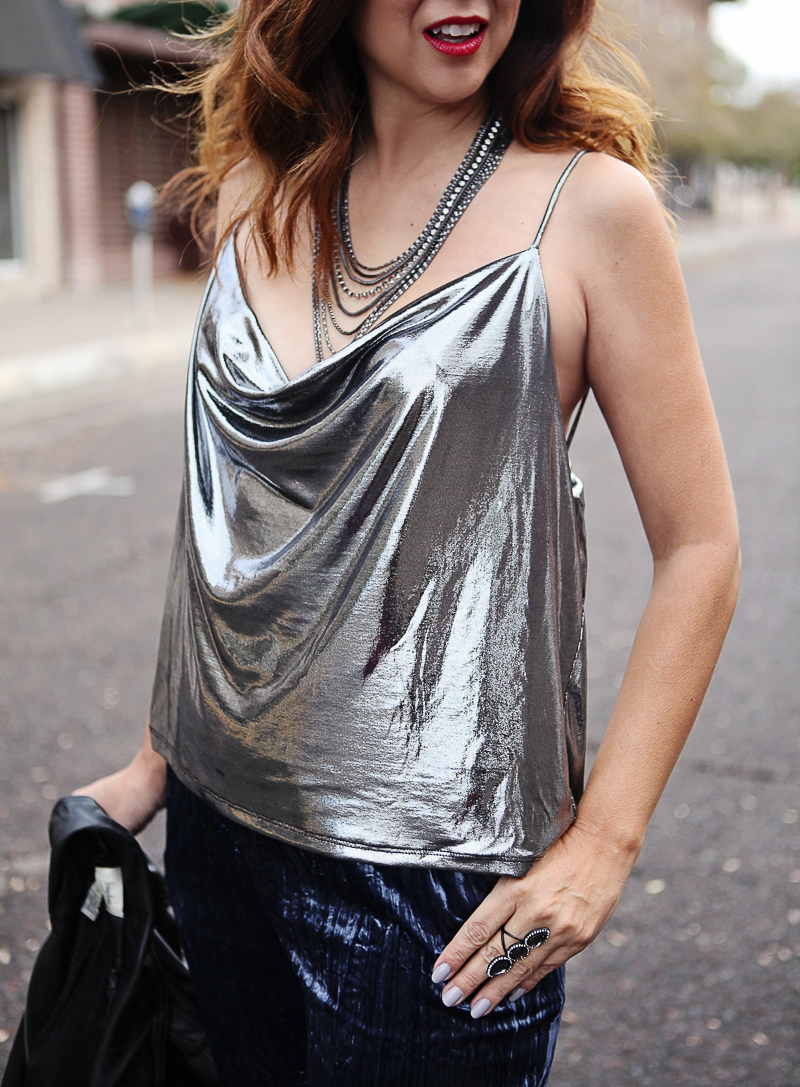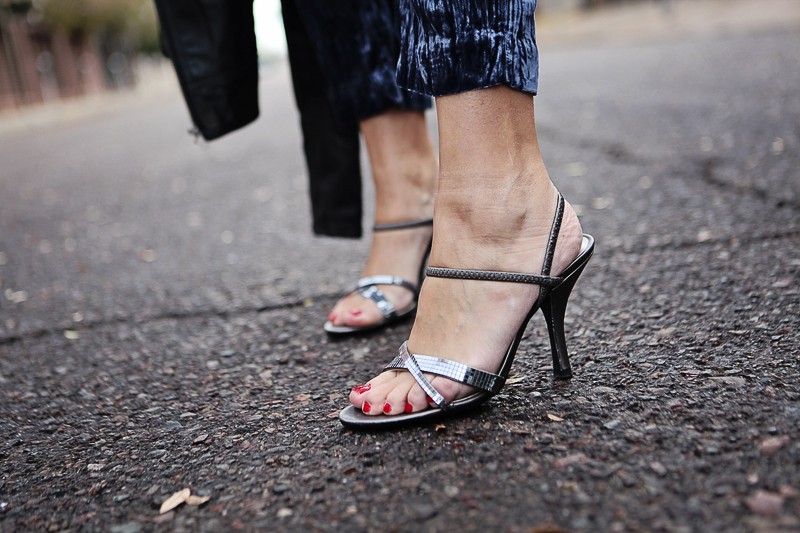 When you stumble across the mirror sandals of your dreams for under $10 one fine summer day at Ross! Lol I forget I own these and forget these were my fave shoes for dancing!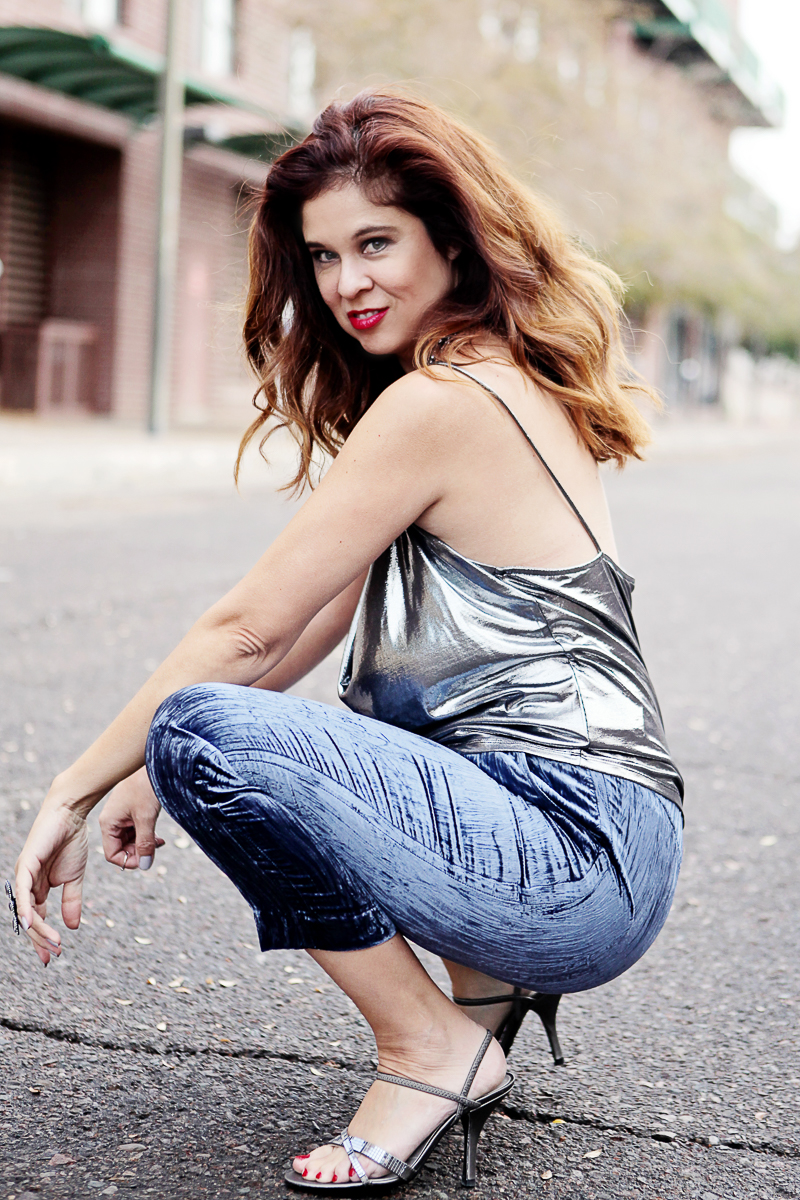 So this shoot has a funny back story. The photos taken against the brick building were at great risk to my safety. You see according to the owner of that building something could have come loose and fallen down and hit me in the head…as I stood on a very public sidewalk lol. Yup, we were approached by the owner and told to basically leave. Really?!? So in protest I will not name his silly place so there! If you meet my lovely photographer Rachel you'll have to ask her about this day haha!
Look Two coming very soon! Keep an eye on my blog and Instagram for the other outfit choice for NYE!
Top: H & M (under $10!!)
Jacket: old Neiman Marcus find; similar
Velvet Pants: Anthropologie (on sale $39.95 and extra 30% off all sale)–they come in Olive green too btw
Sandals: old Ross find; Similar
Necklace: L.V. Kiki
Photography: Araya Photography (thanks Rachel!!)