Hi!
So I'm back to real life and started a new job after returning from Palm Springs. I can't wait to show you all the photos from my trip and cute outfits!! I'm hoping to have one ready for you very soon. In the meantime, this gorgeous beach/pool tote is for you to enjoy!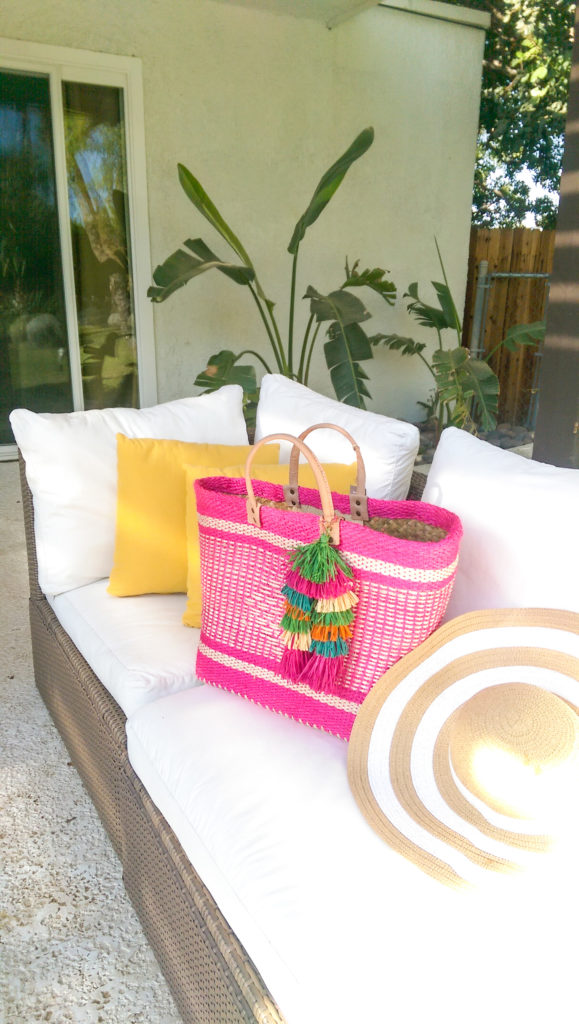 The tote is from a popular store called Mar y Sol which was influenced by the owner's trip to Madagascar. There she met the local artisans who handcraft these beautiful bright bags. It is so roomy and the hanging tassels on right on trend!  My hat is from Nordstrom and just sold out but if you check back on their website they usually get some more at times. Here is a Similar one that is super cute too.
Well that is all for tonight! Hope you check back on my Instagram for more on my Palm Springs trip!
Marisol