Hello Lovelies!
I am so glad to be able to share this LBD lace number with you all. Finally!  I shot this during my last trip to Kansas City, but have been sitting on this post until we are all in the full holiday party mood!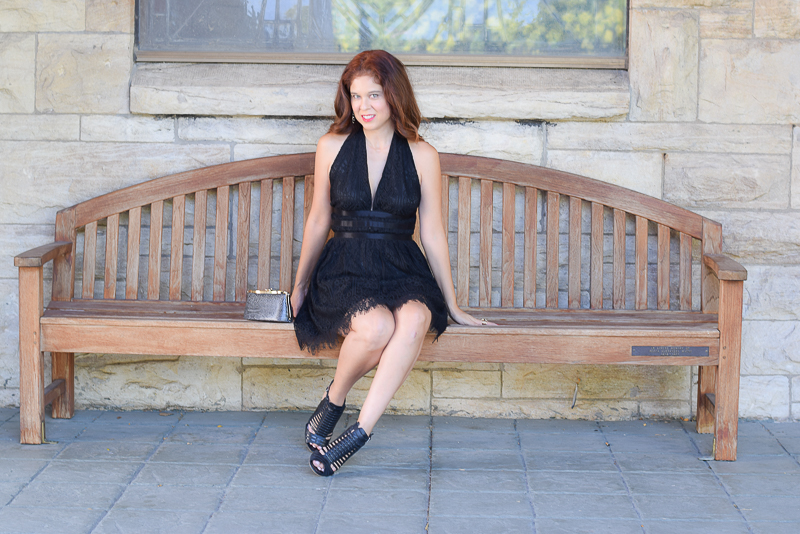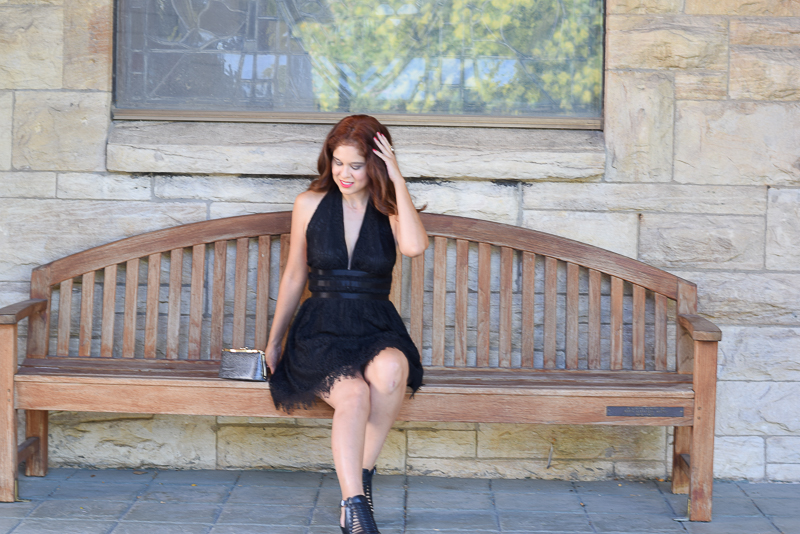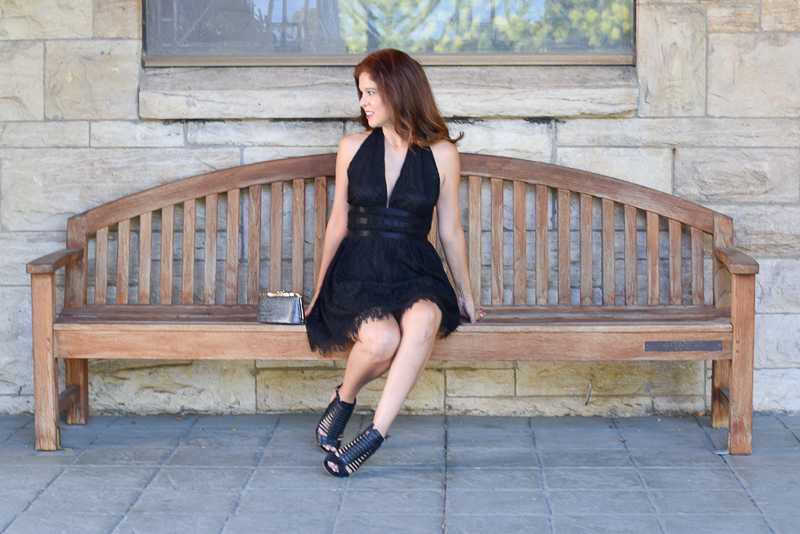 This location was outside of the Grace & Holy Trinity Church In downtown Kansas City. Its such a pretty place with really peaceful gardens.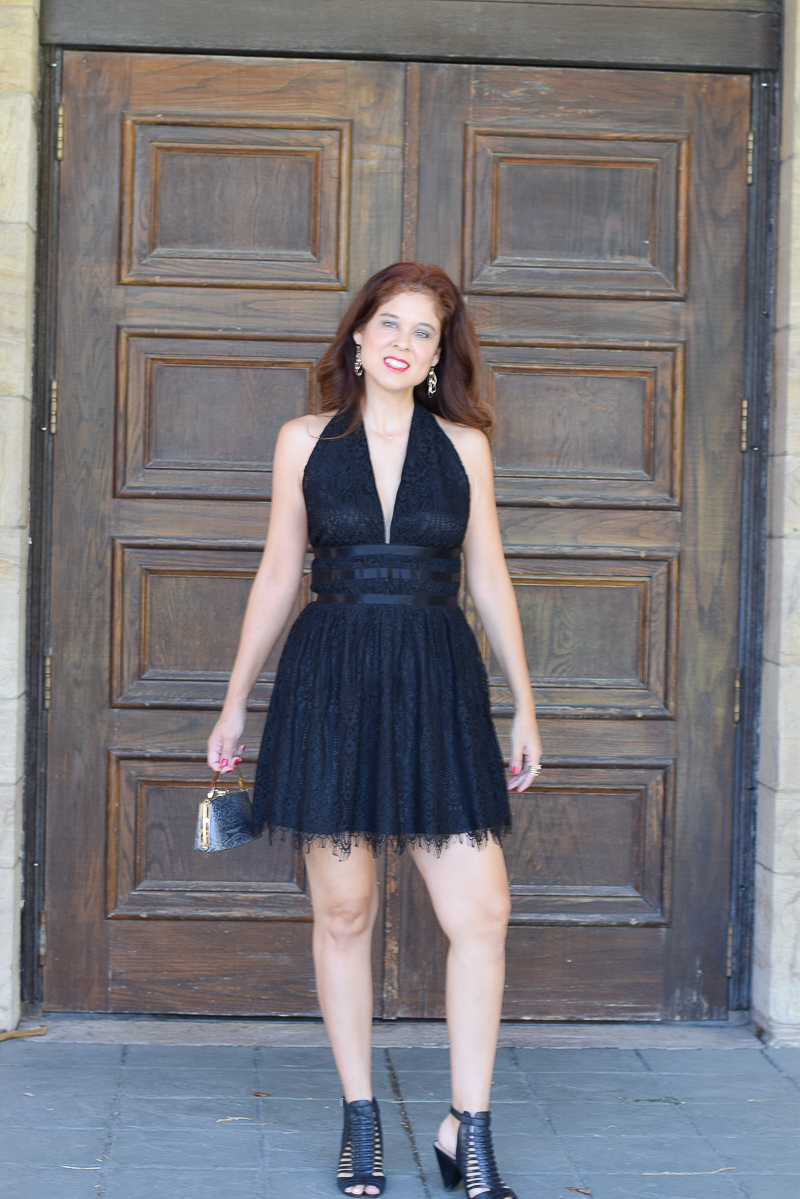 I love the old world architecture found on these buildings in KC. I'm still looking for places to shoot like this here in Phoenix. If you know of any–leave me a comment down below!!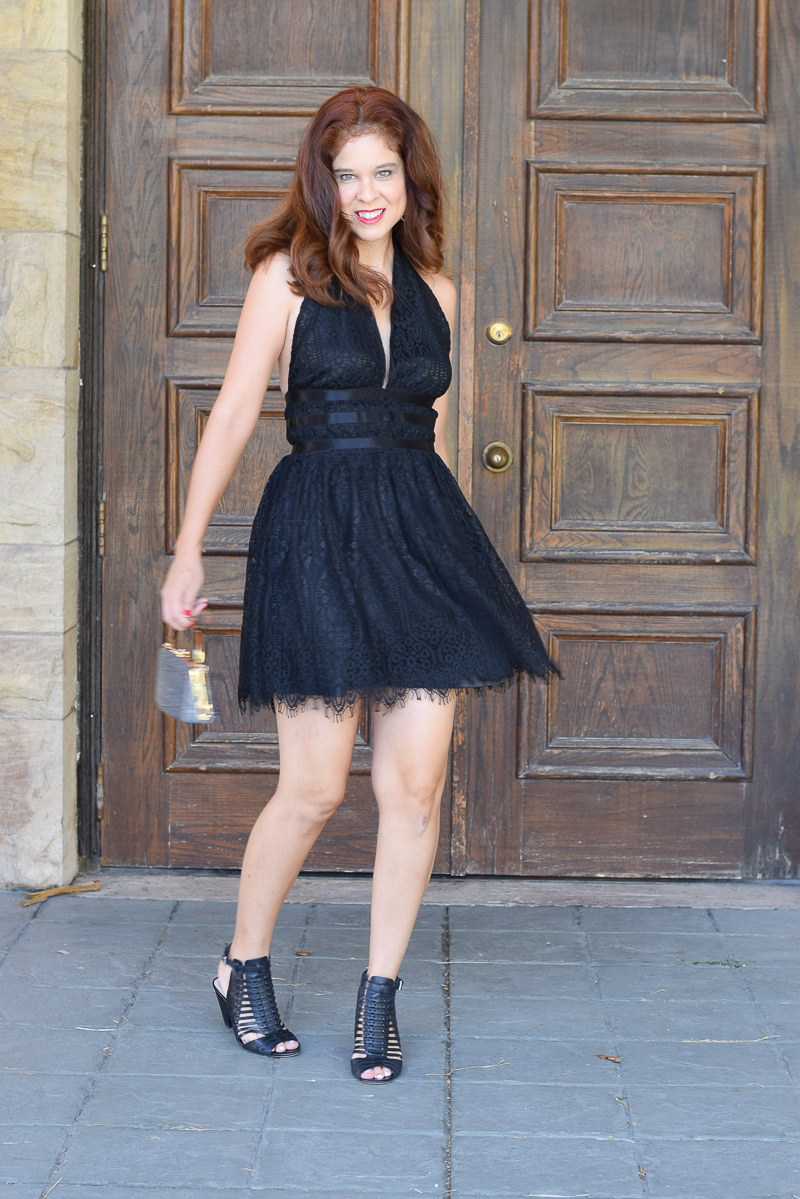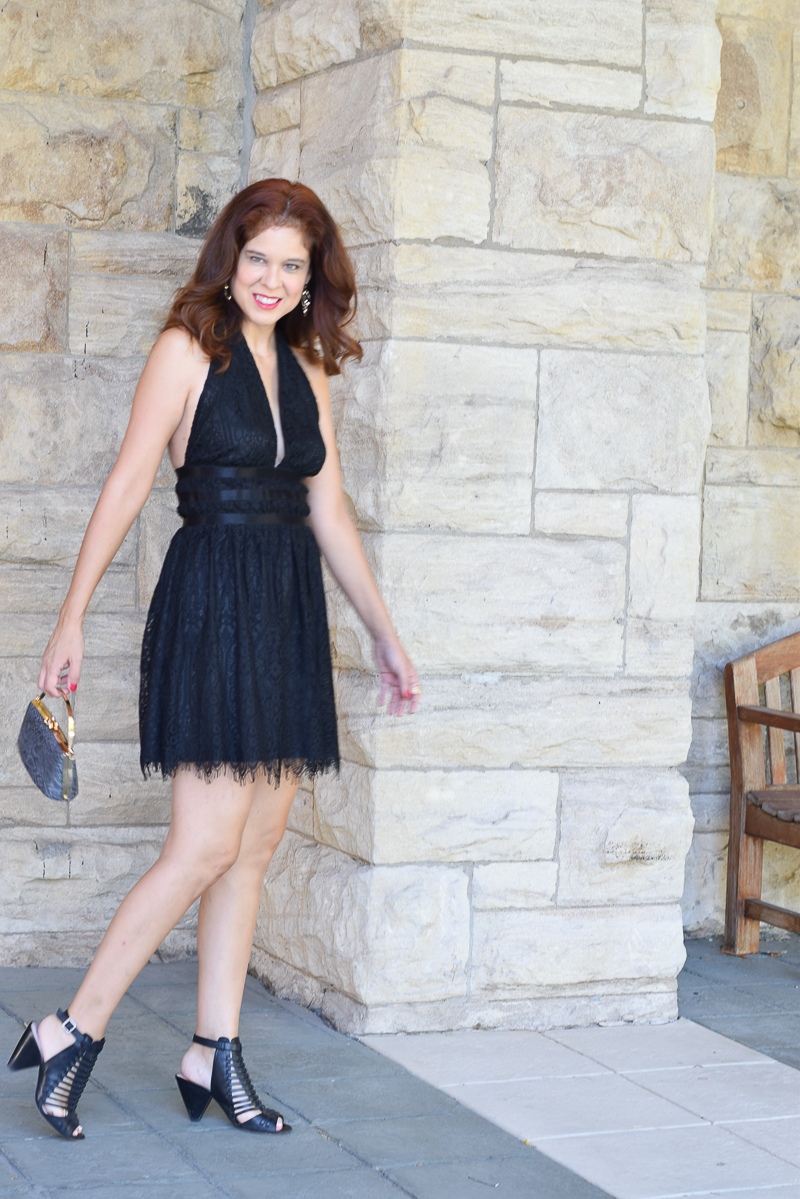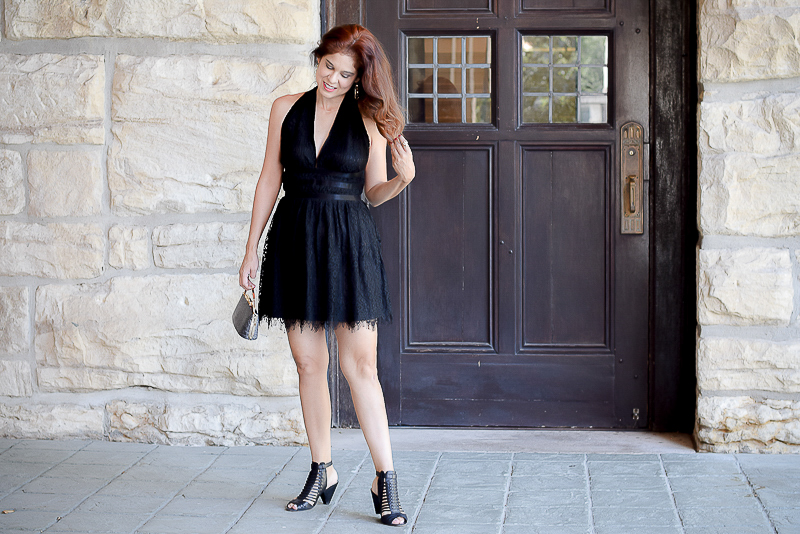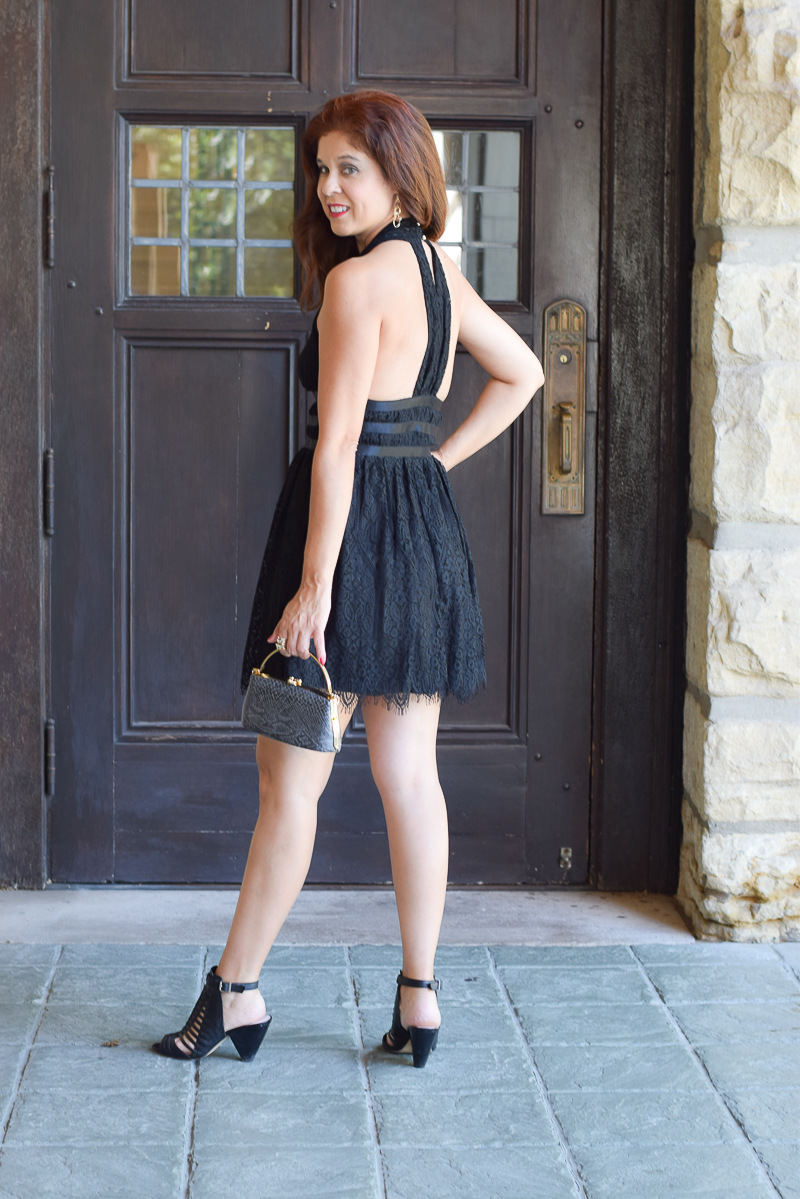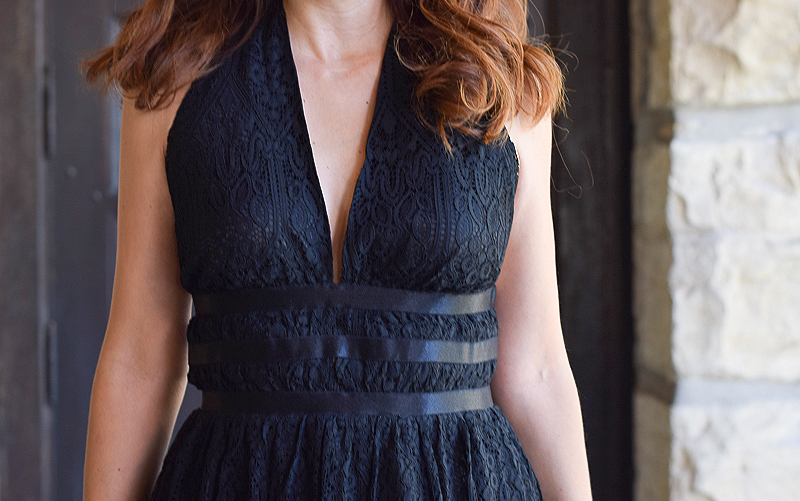 The ribbon detail cinches your waist (at least making mine look smaller haha)!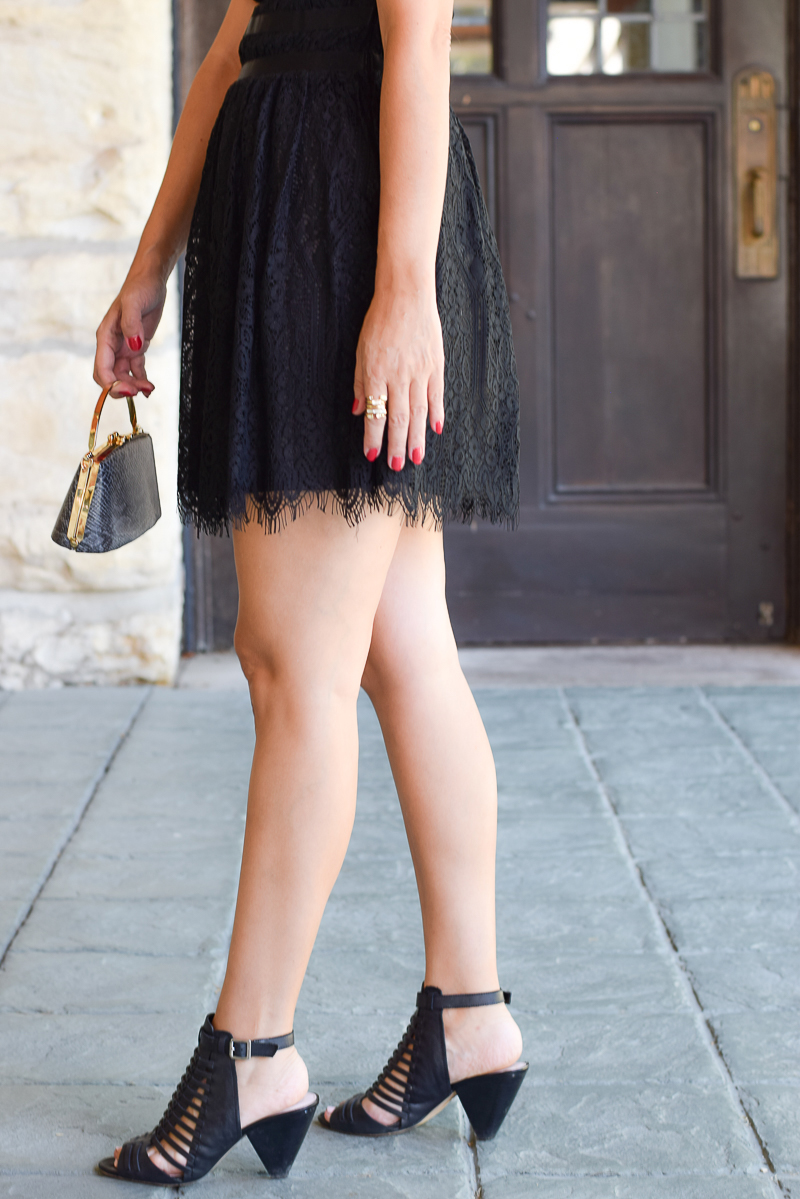 This gorgeous hemline is so feminine. The dress is perfect for twirling around for sure!
Now the best part is this dress is now on sale for a lot less that when I ordered it! I will link everything below! Aren't you excited for the holidays?!? Now I just need to be invited to a party lol!
Dress: Lace dress (sale $33!!)
Shoes: Vince Camuto
Bag: my Mom's vintage