Hello Loves
I had to retire my short black boots this past fall and was looking for new ones. I had seen the trend with sock booties and wasn't sure I'd love them. I tried some on during a Nordy's run, but I wasn't sold until I saw a fellow KC blogger raving about these!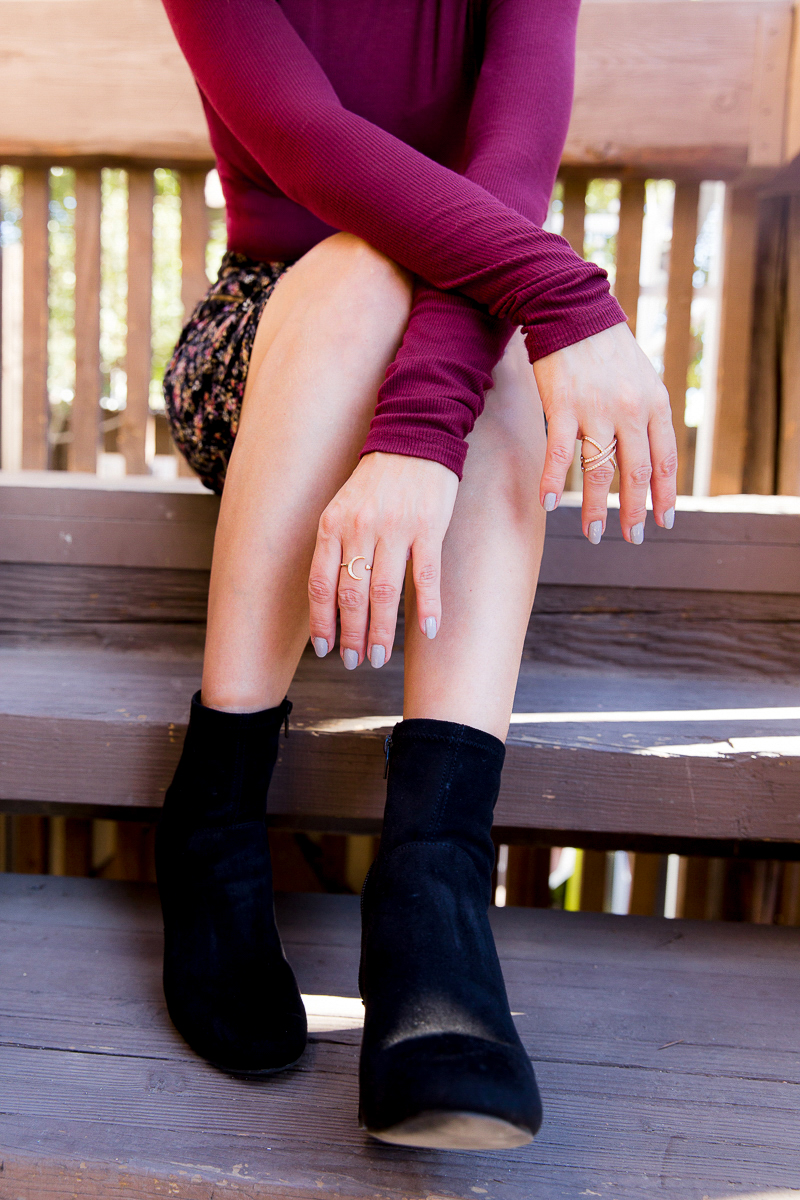 The difference to me was that these have side zippers and the previous ones that I had tried on were pull ons. I also like the heel height and best of all they are so comfortable. Seriously sold!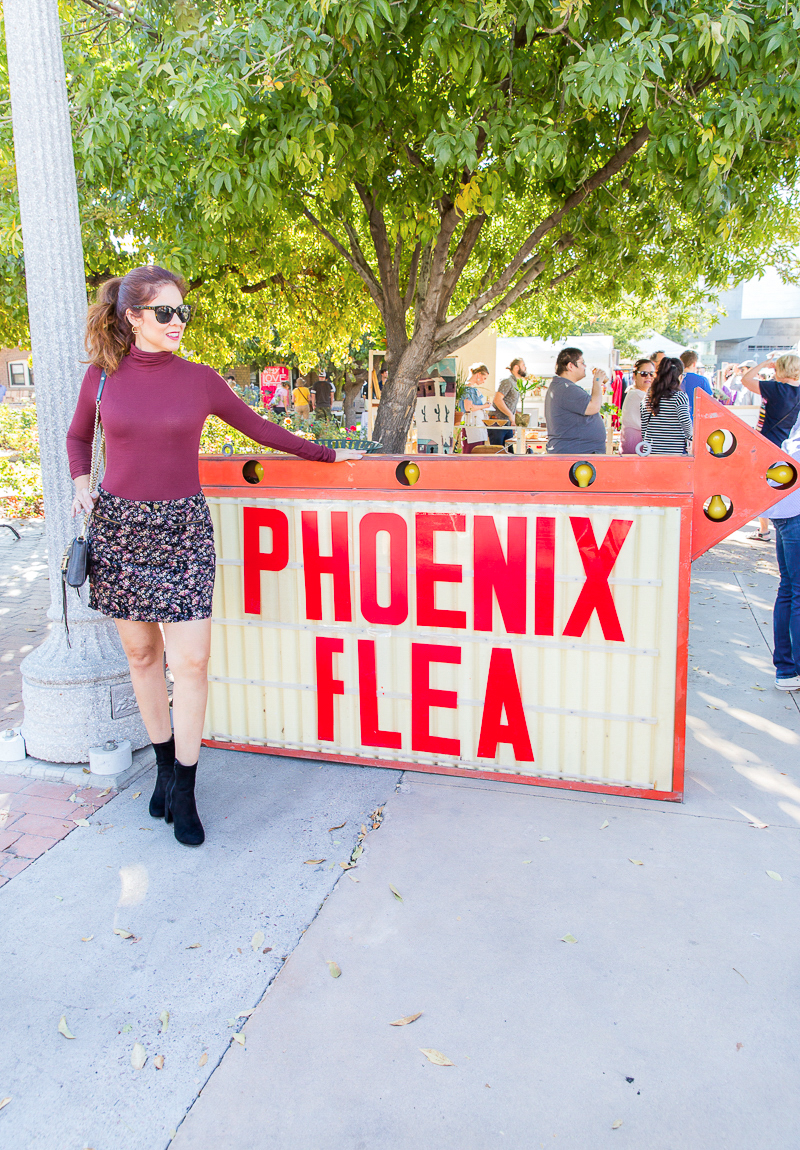 I was so excited to be back this past fall at Phoenix Flea. Its grown so much over the last few years. I love seeing all my creative friends selling their amazing creations.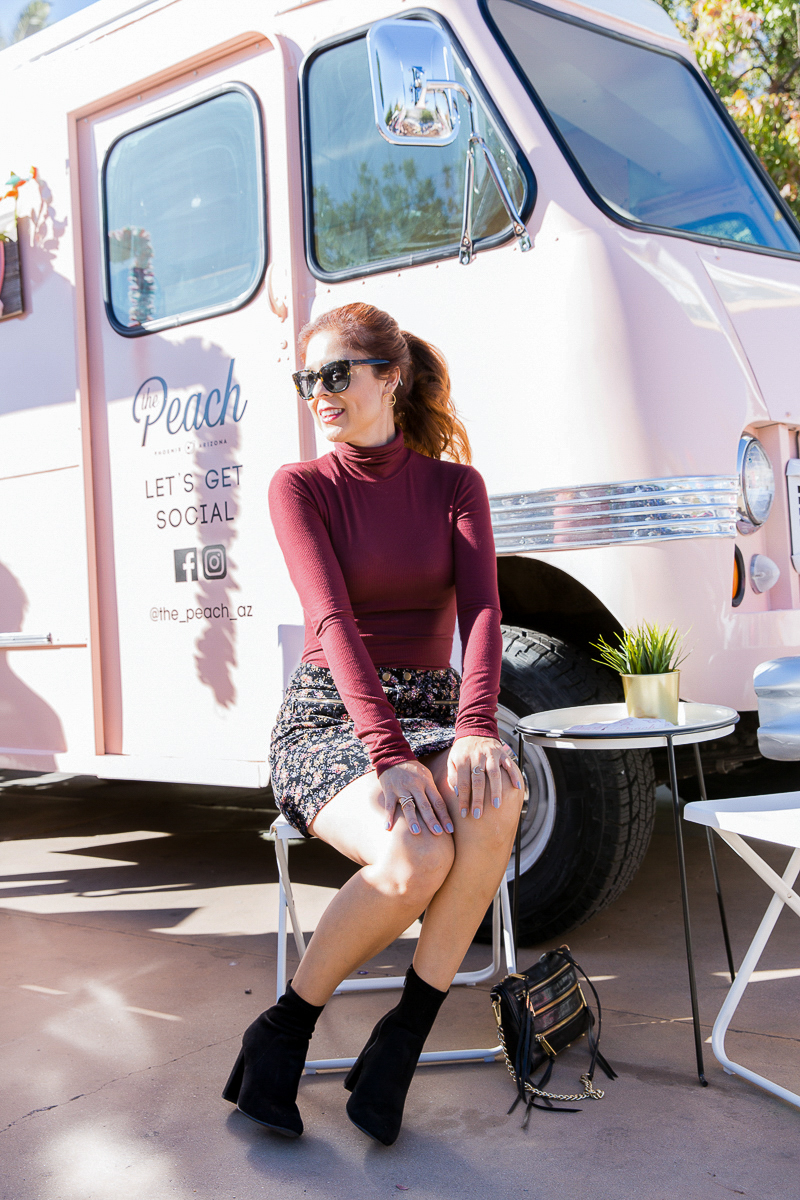 The food truck area was so big this year! This super cute pink truck had little tables set up all around.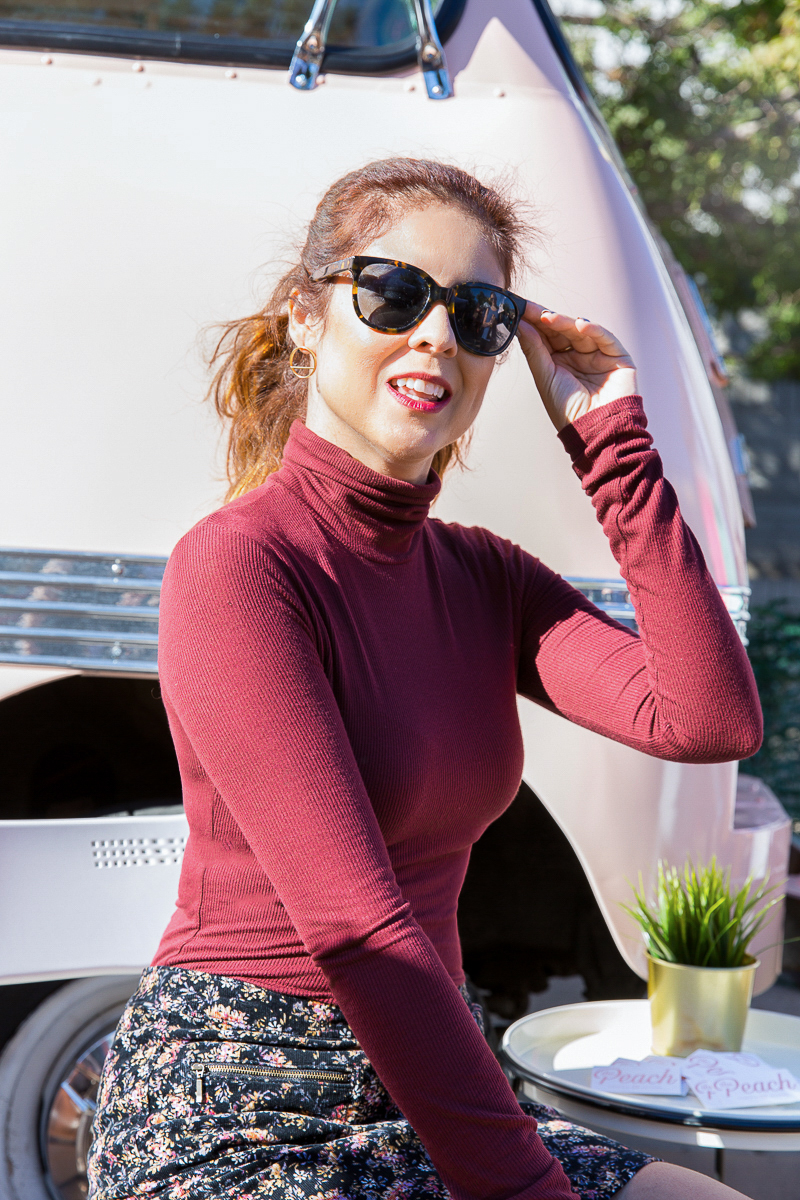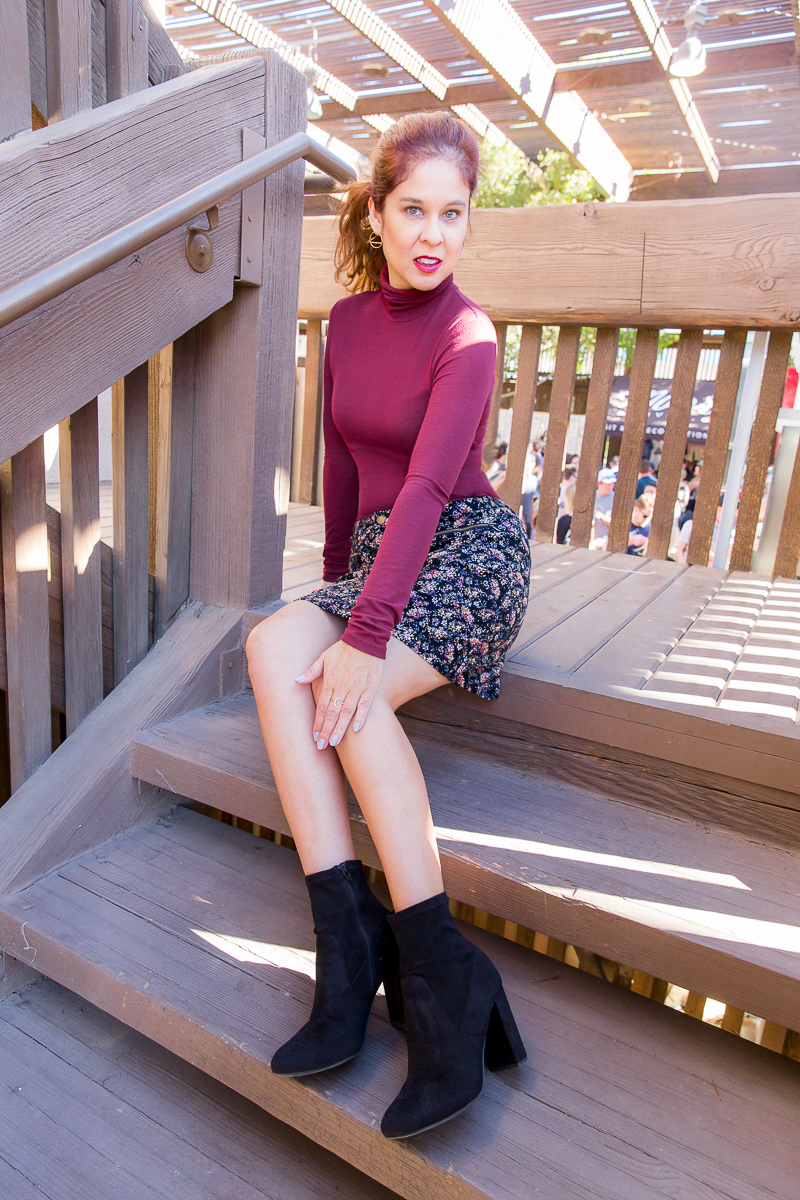 I found this pretty floral corduroy skirt and paired it with my wine colored turtleneck. I was ready to explore the festival!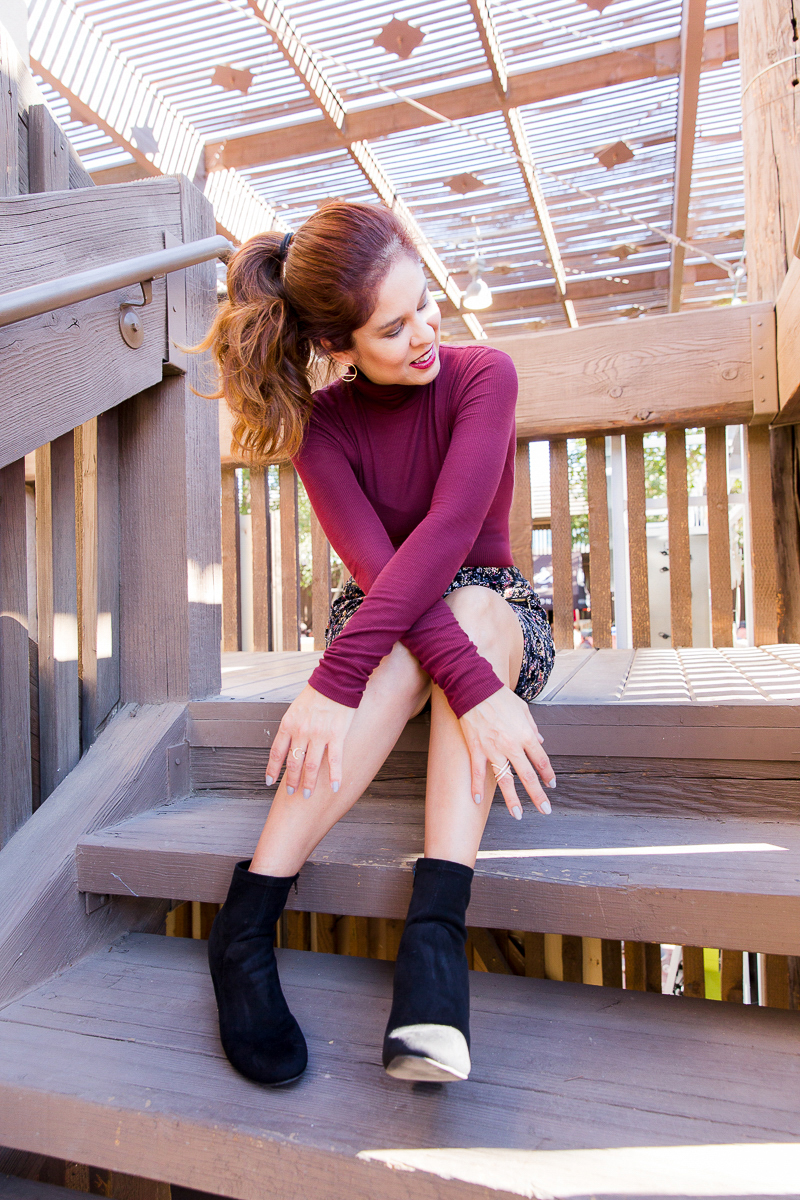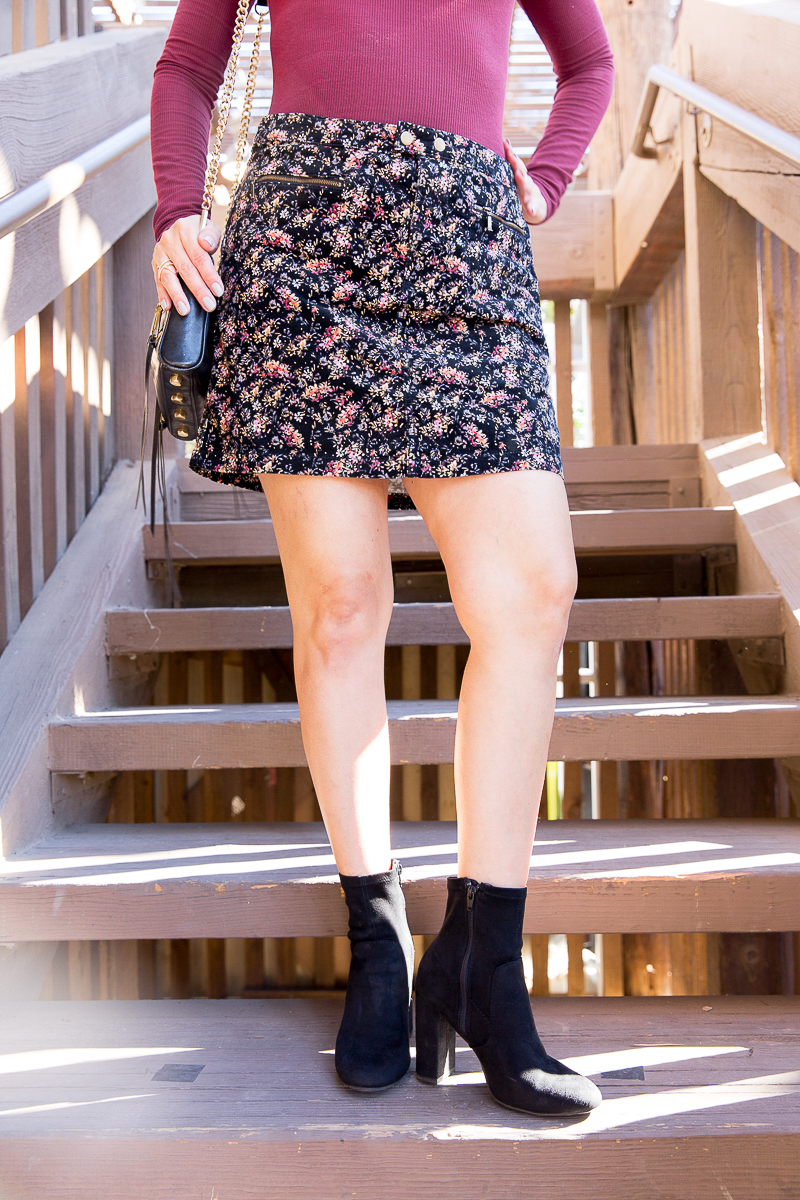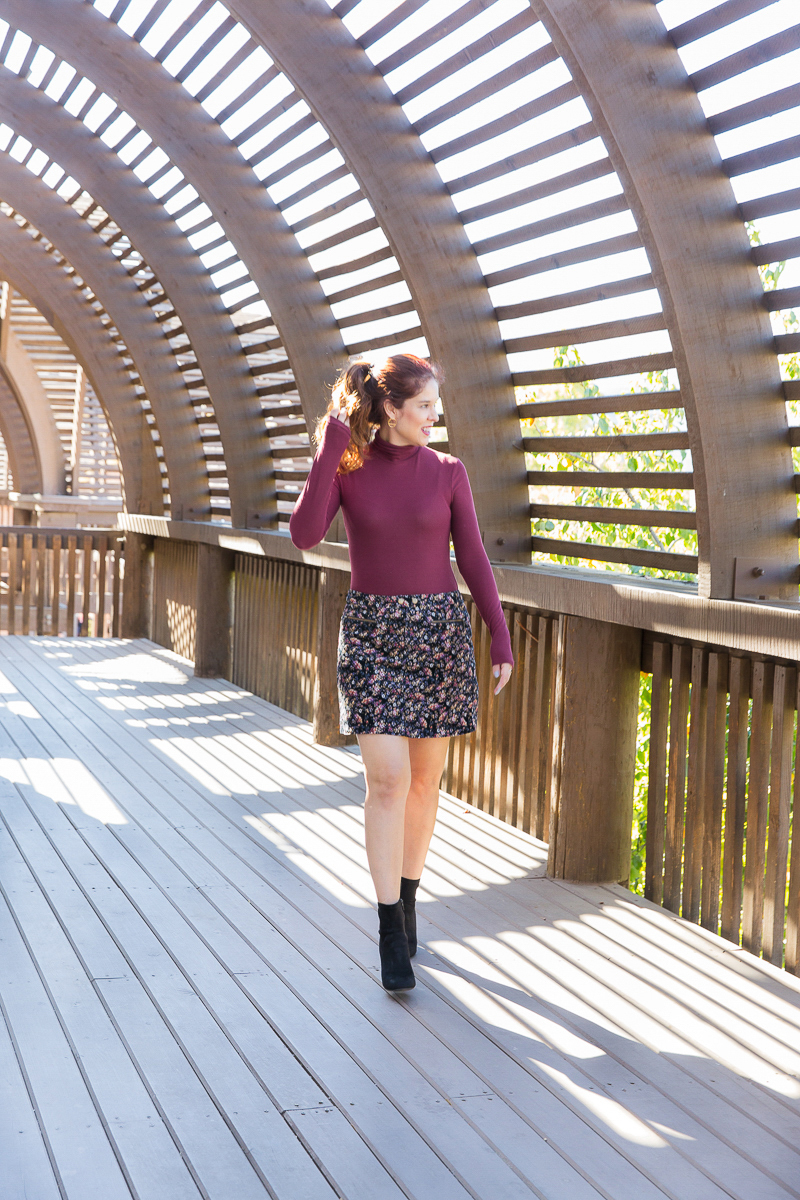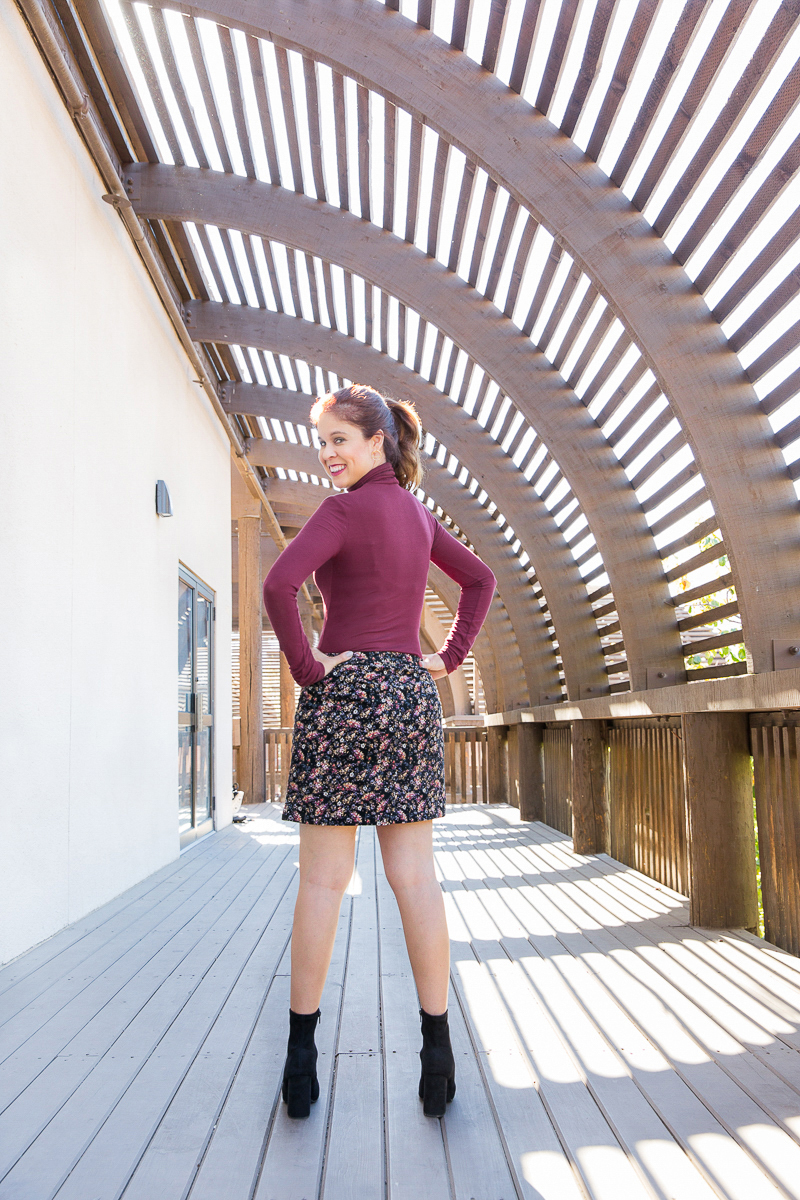 Sometimes its fun just being silly during these photoshoots!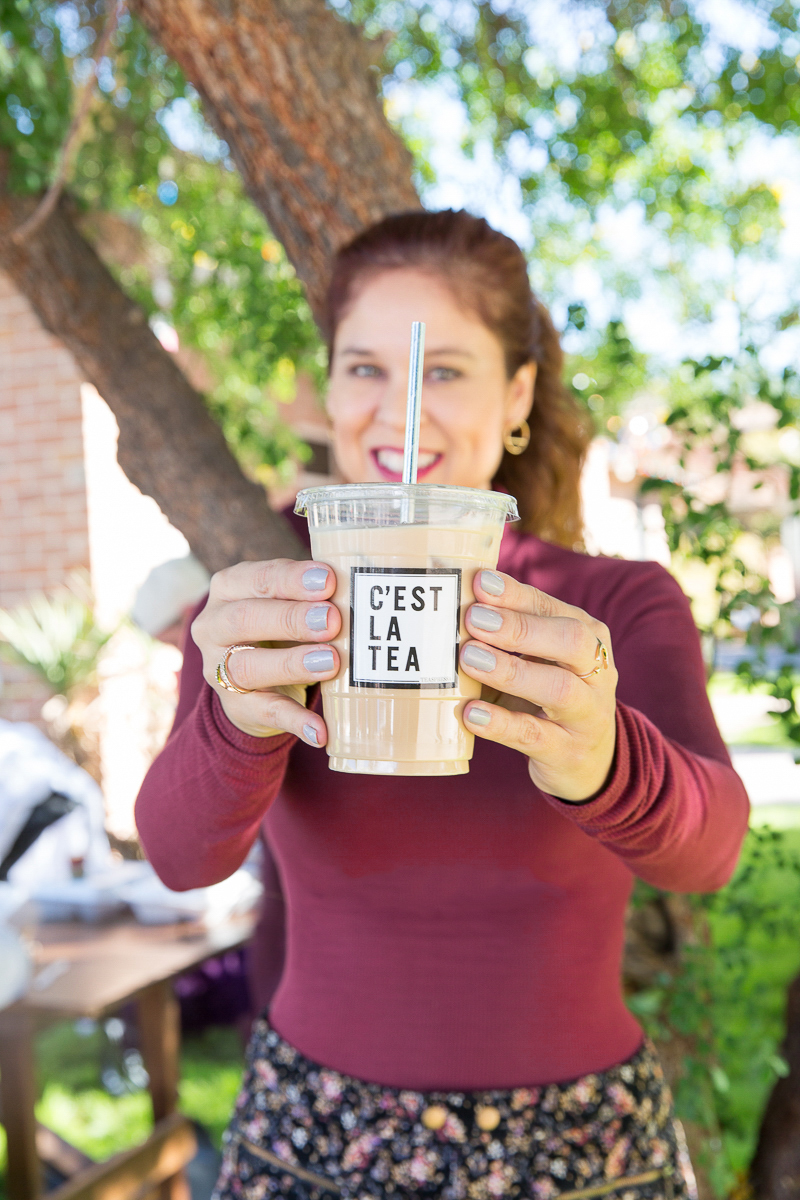 I was so happy to find my favorite tea latte at the flea! If you are not local you can find the teas at Teaspressa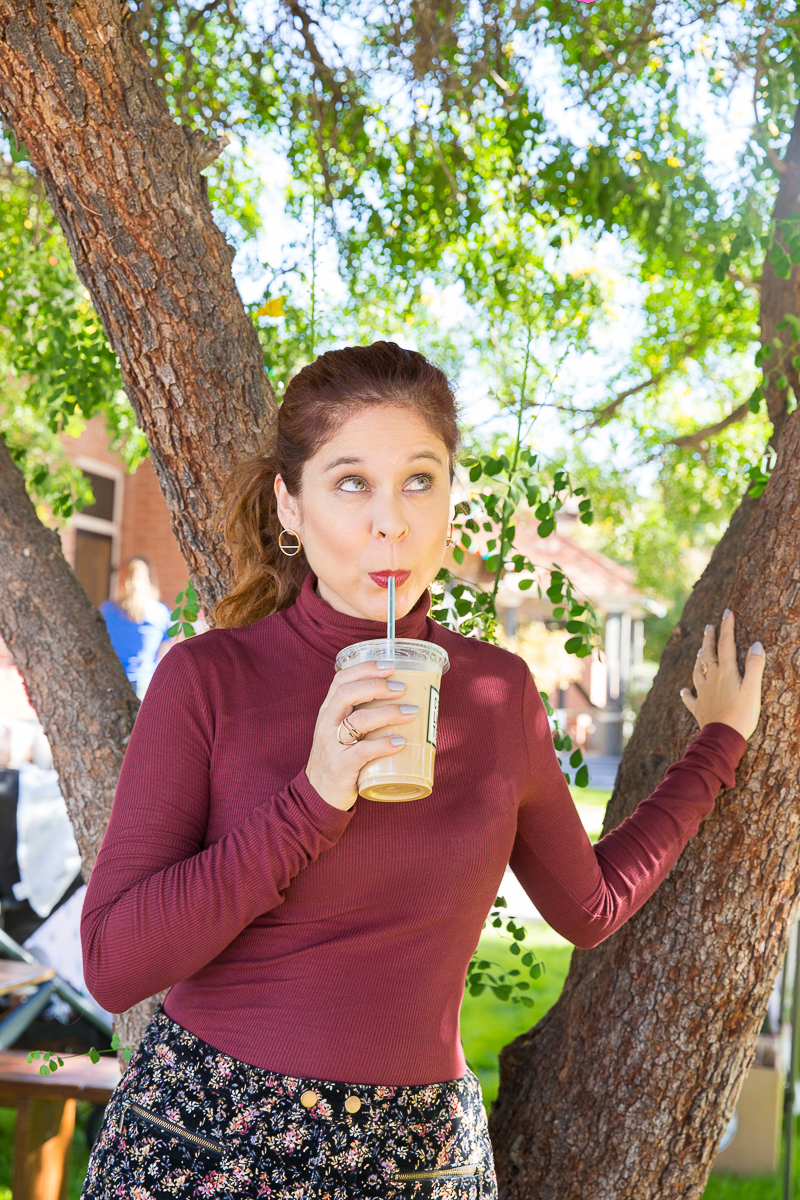 I might have eaten this macaron before even hitting my car haha!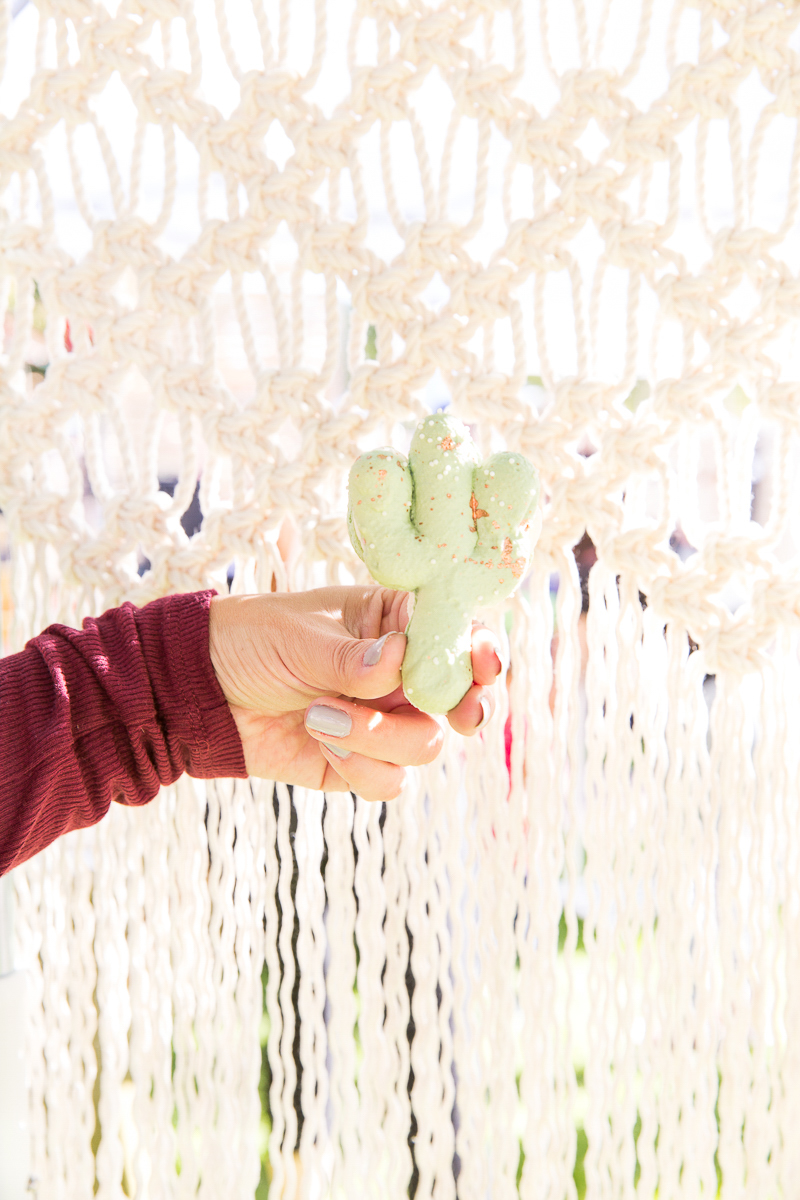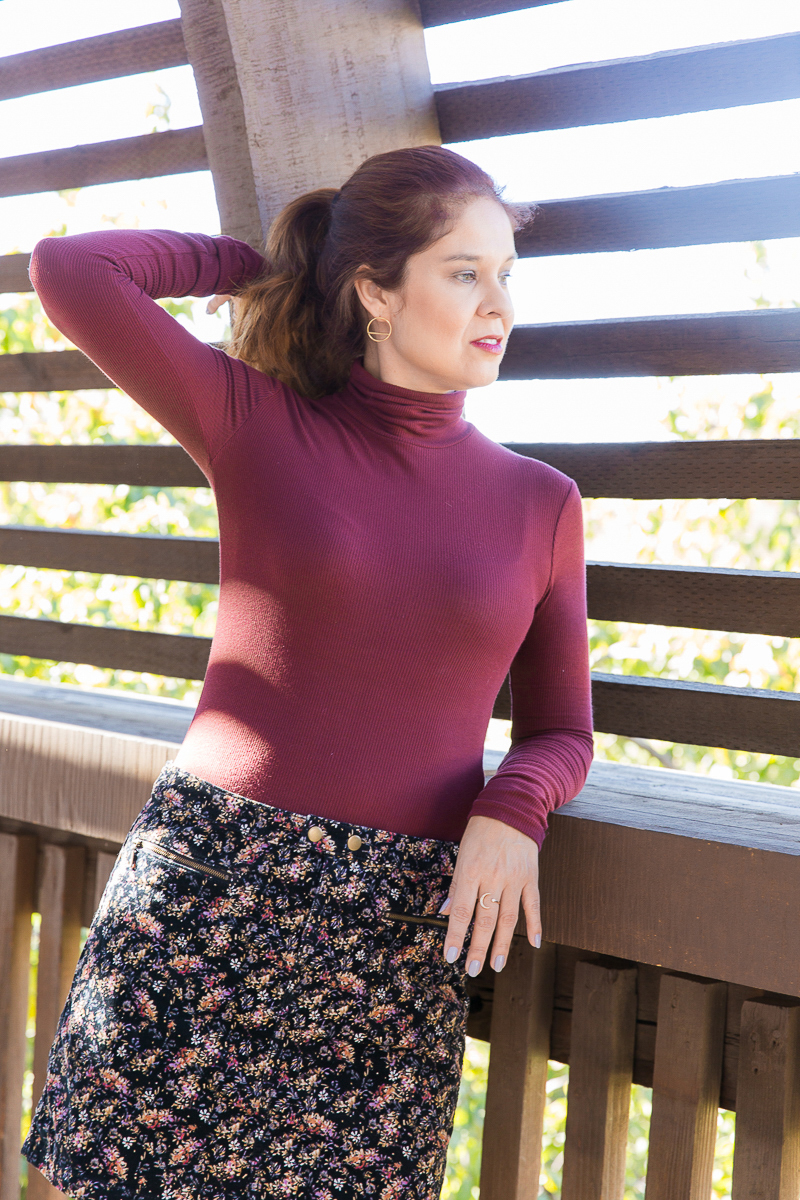 This skirt was hard to find for some reason and now its back online lol! I usually only buy a-line skirts so I had to size up because I'm more hippie (and not in the good way) haha. Good news is the booties run TTS. Happy shopping ladies!
Top: old; very similar orHERE
Skirt: exact one!(under $20) or other print
Booties: Target
Earrings: Jennifer Janesko
Moon/Star Ring: Ettika
Photography: Jacqueline Treviño Photography