Hello Lovelies!!
Its finally here! I am so excited to share my night pretending to be a princess haha! I met designer Christine Adar this summer, and I really loved hearing her story. She is truly living her passion. This gal is super talented. I went on Thursday, the first night of Phoenix Fashion Week, to do a dress fitting.  She was sewing a custom dress from scratch in her hotel room for Julie Werner. The fabric was an embossed wine colored leather. It was incredible! I will have photos of this down below.
When Friday afternoon came, I rushed from work with my friend and photographer, Jacqueline, to Talking Stick Resort. We had to beg our way into a valet spot (they were already full by 5:20pm, and no judgments on still stopping for Dutch Bros and wasting like 35 min there lol). I had so many bags full with shoes, hair stuff, makeup, etc. I needed help parking. Luckily, the valet guy took pity (probably just got tired of hearing my sad whiny story)!
I finally arrived to Christine's hotel room and it was buzzing with sewing, girls getting makeup done, hair being styled and dresses! I was in heaven! Then it was my turn to get ready.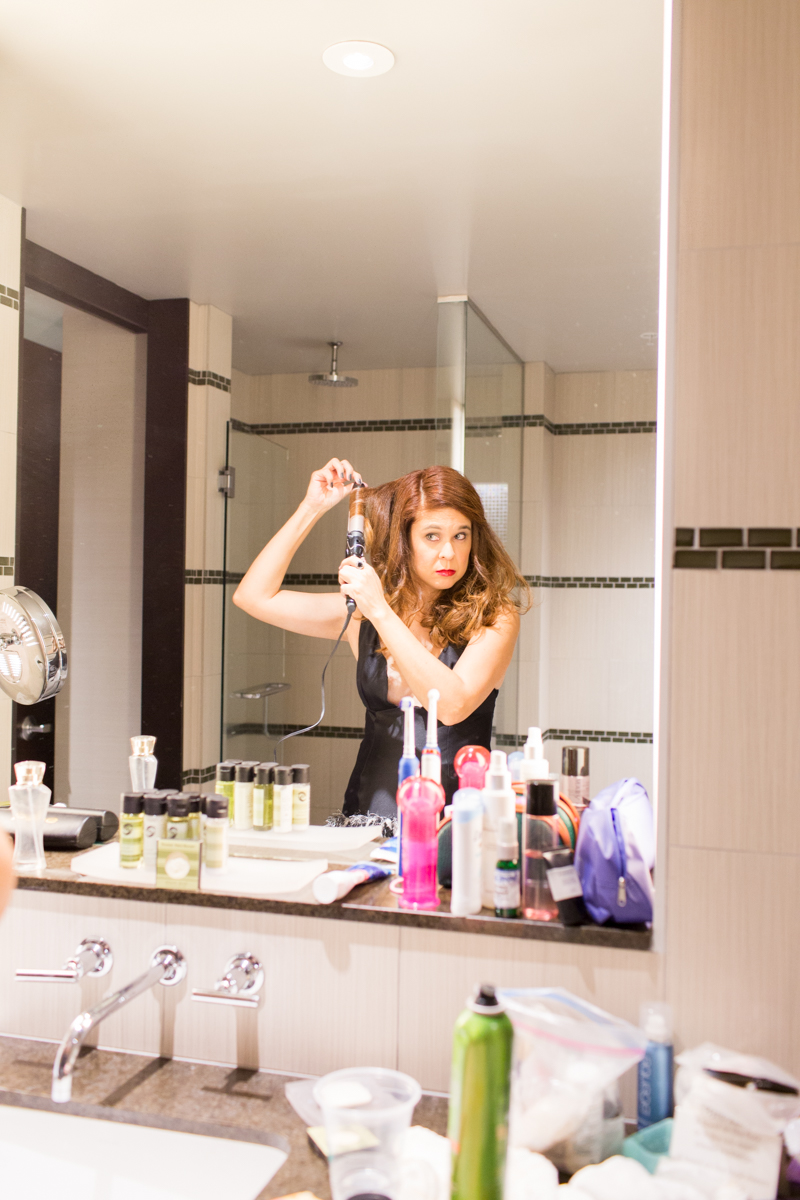 My dress was a dream (albeit a bit more risque than I usually do)! I just tried to do it justice.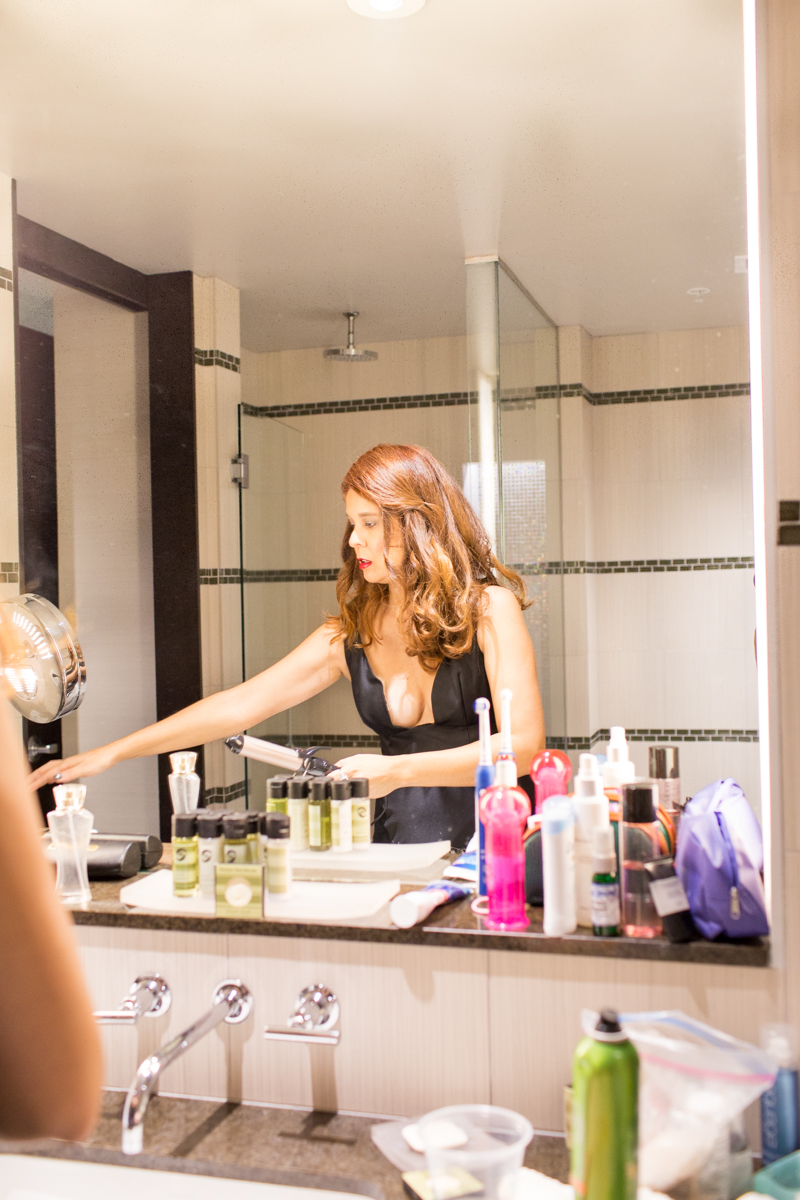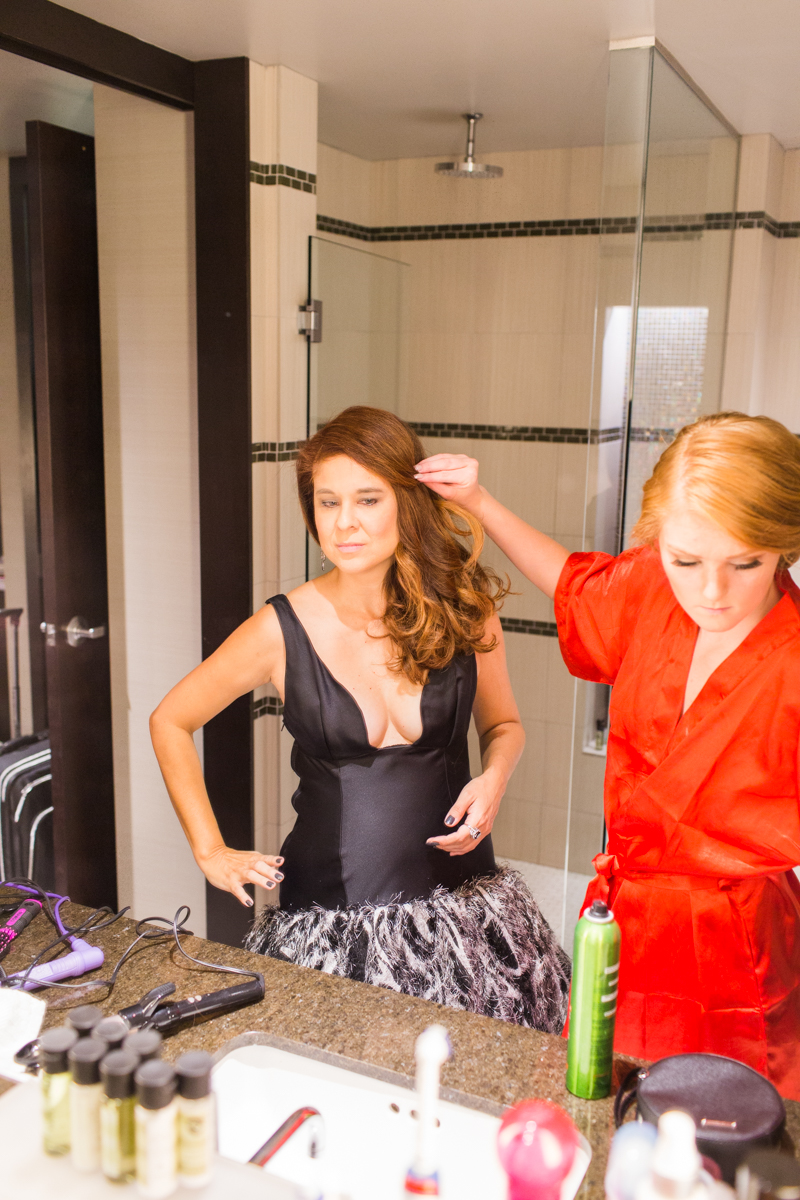 The sweetest Aleigha, who has modeled for Christine in her print campaigns helped me with my hair.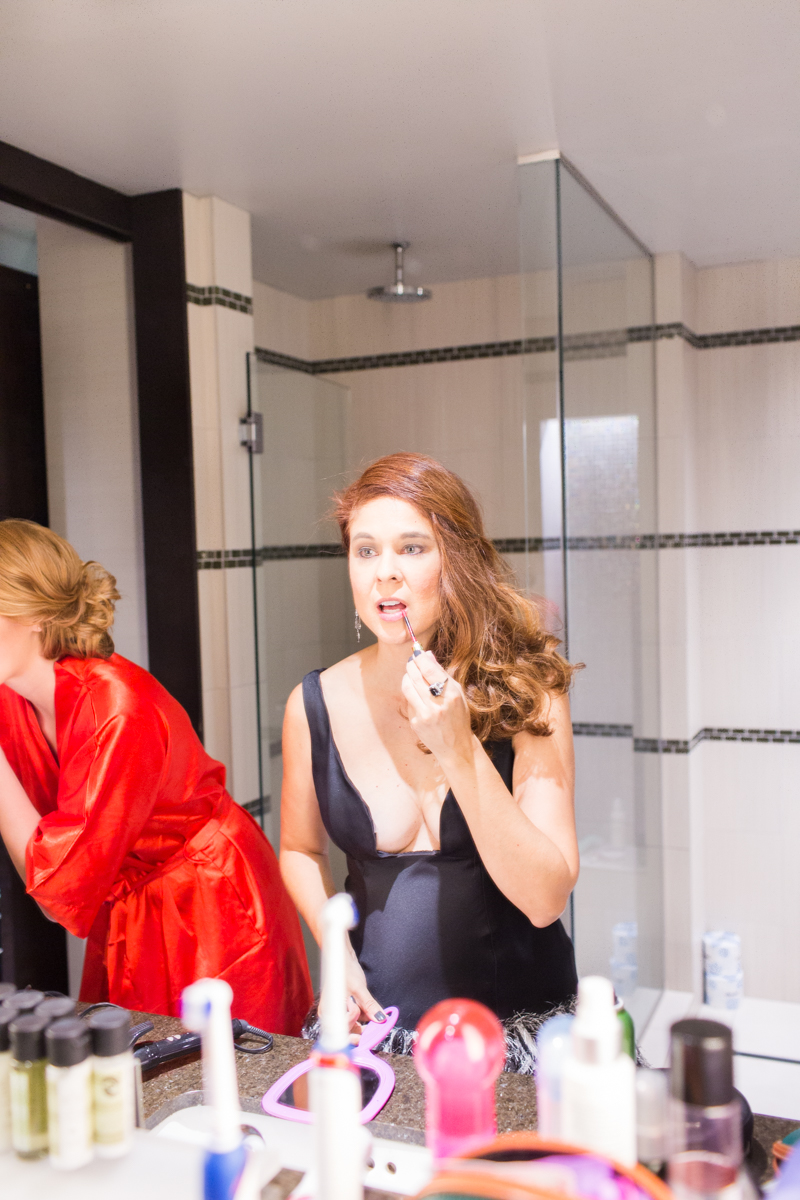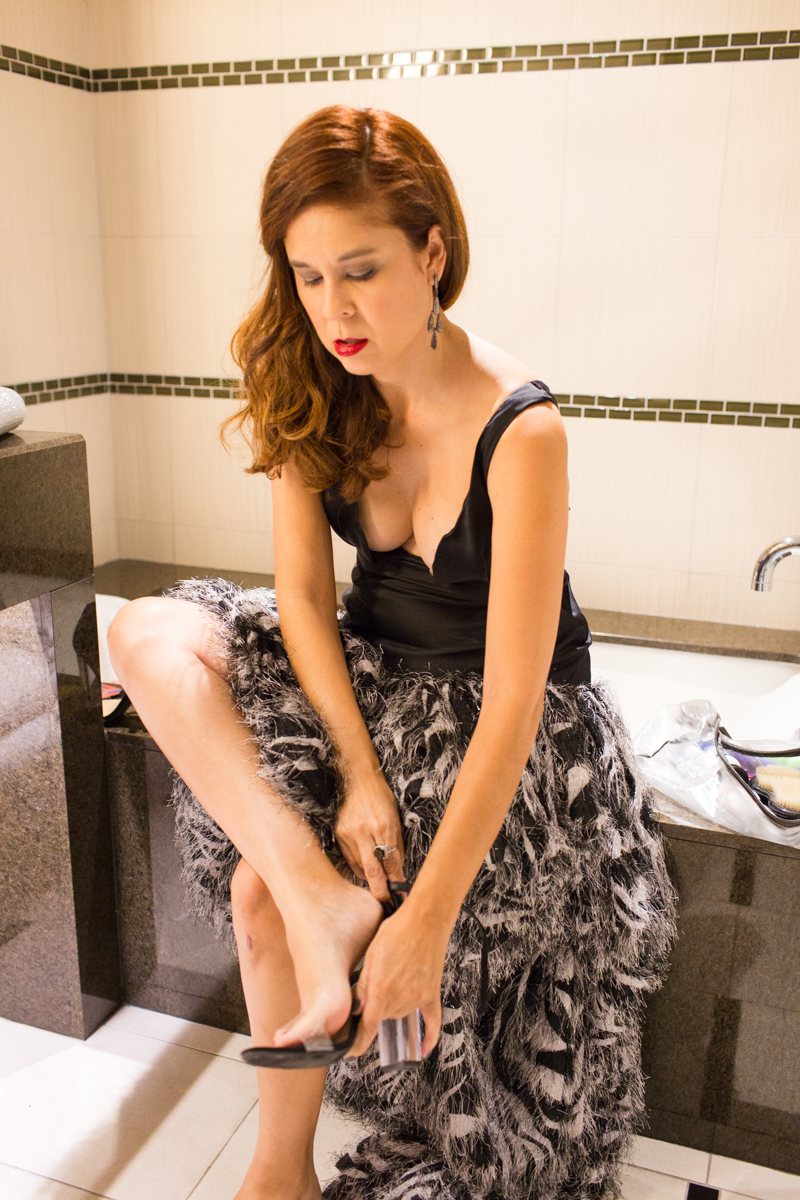 The final look was a bit Old Hollywood with Grammy's inspired style (or something like that)!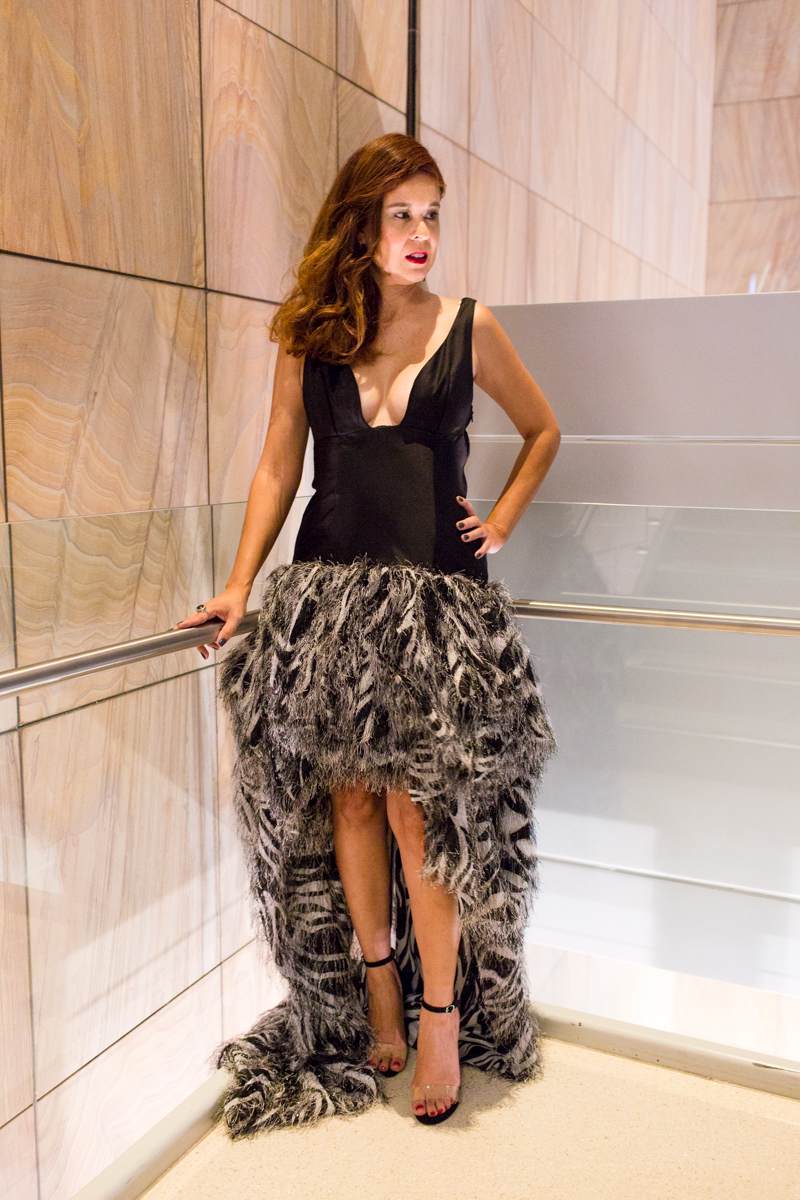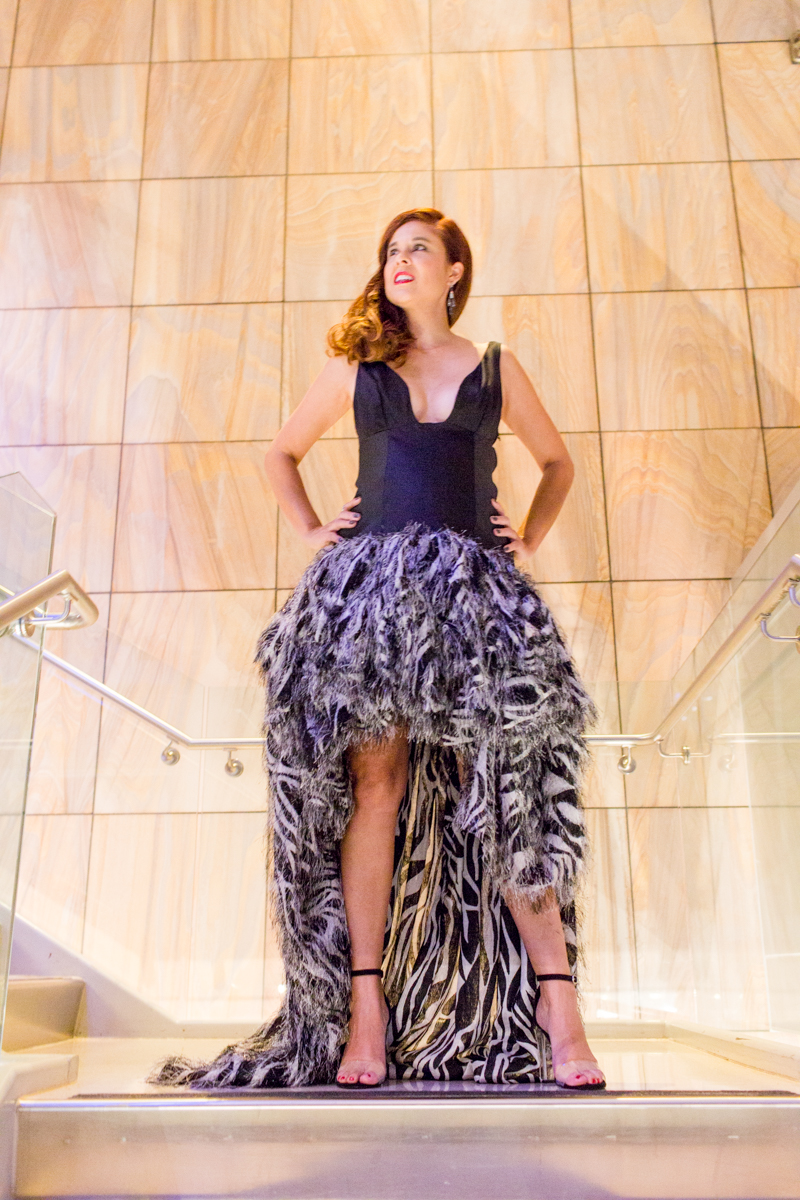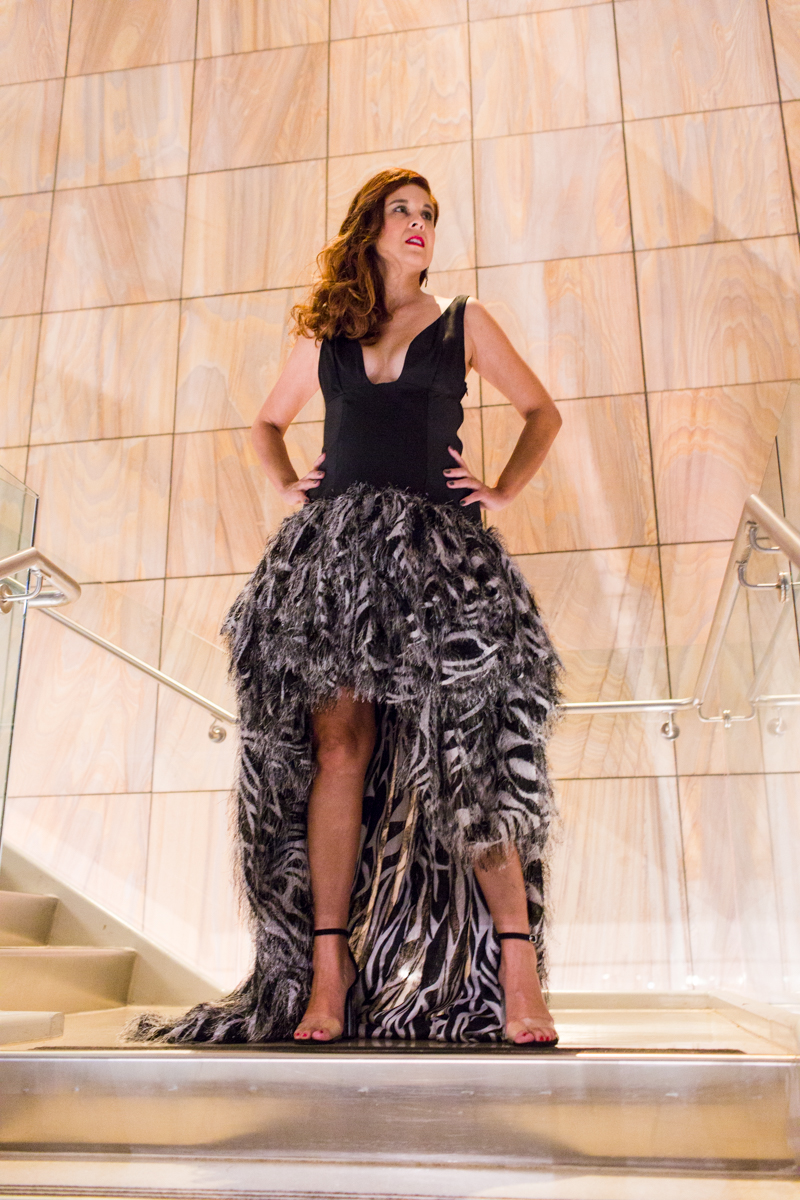 This dress was so eye catching. Just walking from the room to the main area, I got stopped many times by people saying how much they liked the dress. I think the dress was pretty super-hero pose worthy don't you?!
So part of the fun attending fashion week is getting to see other industry people at these events. I love seeing how everyone brings up their own fashion game for couture night!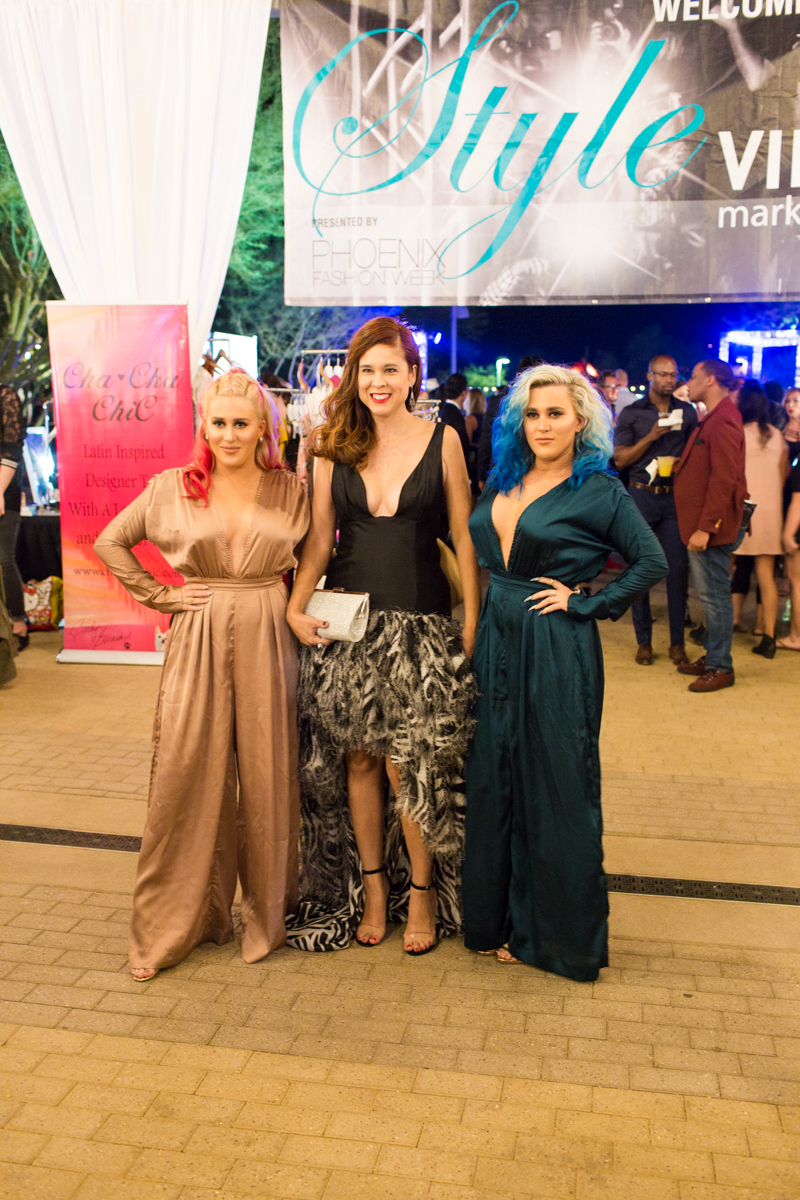 The Smart Blondes, Leslie & Lindsey are always on point! They are so glam!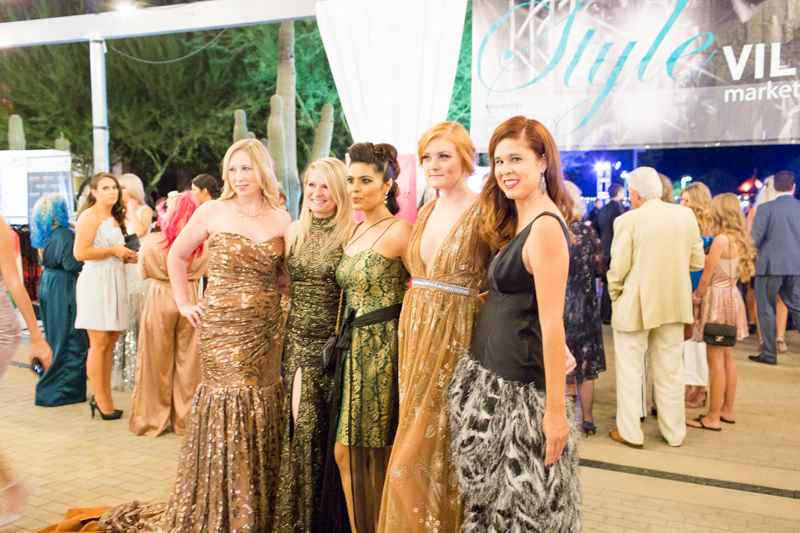 Left to right: Andrea (a friend of Christine's, Christine Adar, Harpreet Maan, a local Phoenix designer, Aleigha, a model, and me.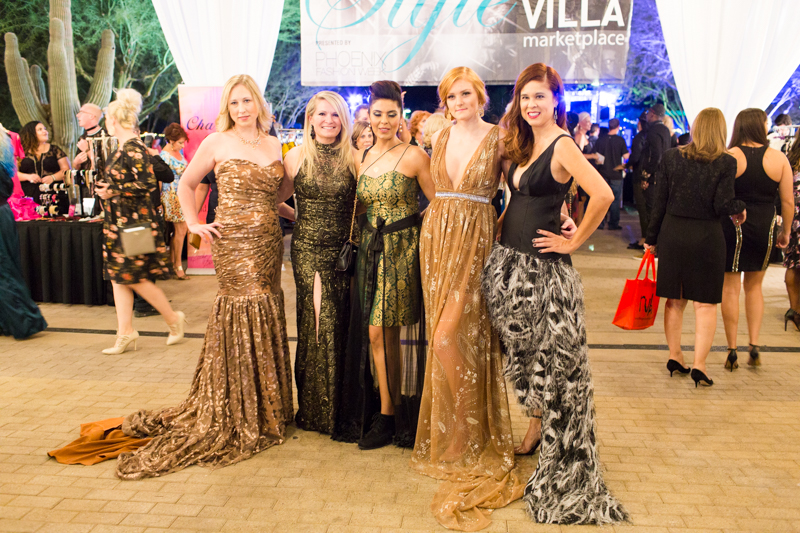 Part of the fun is walking the red carpet, the press line! I loved being part of this group of ladies.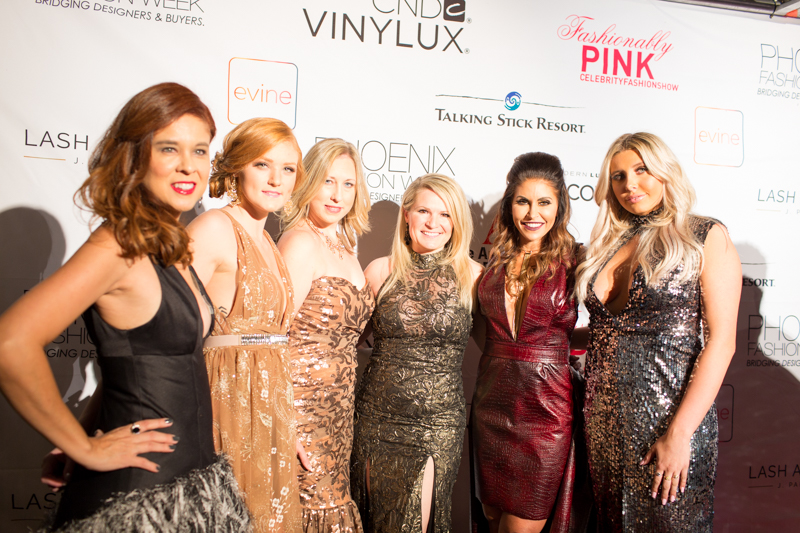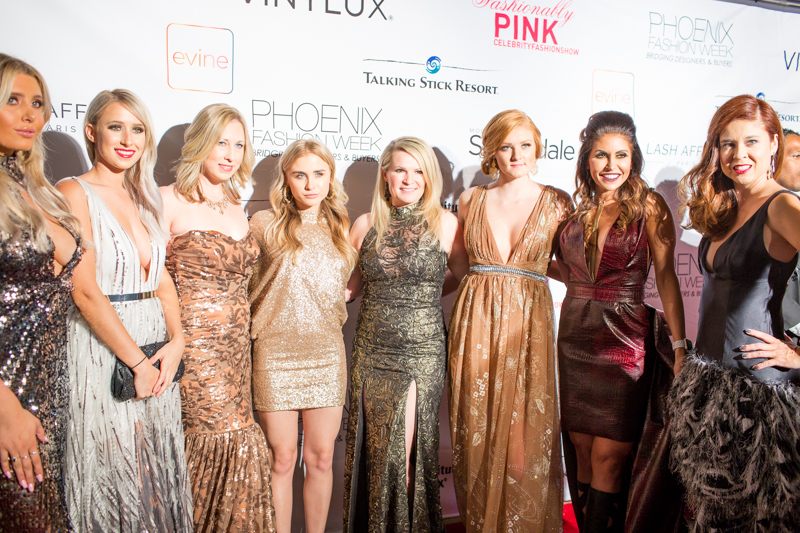 We were all wearing Christine Adar originals here in this photo!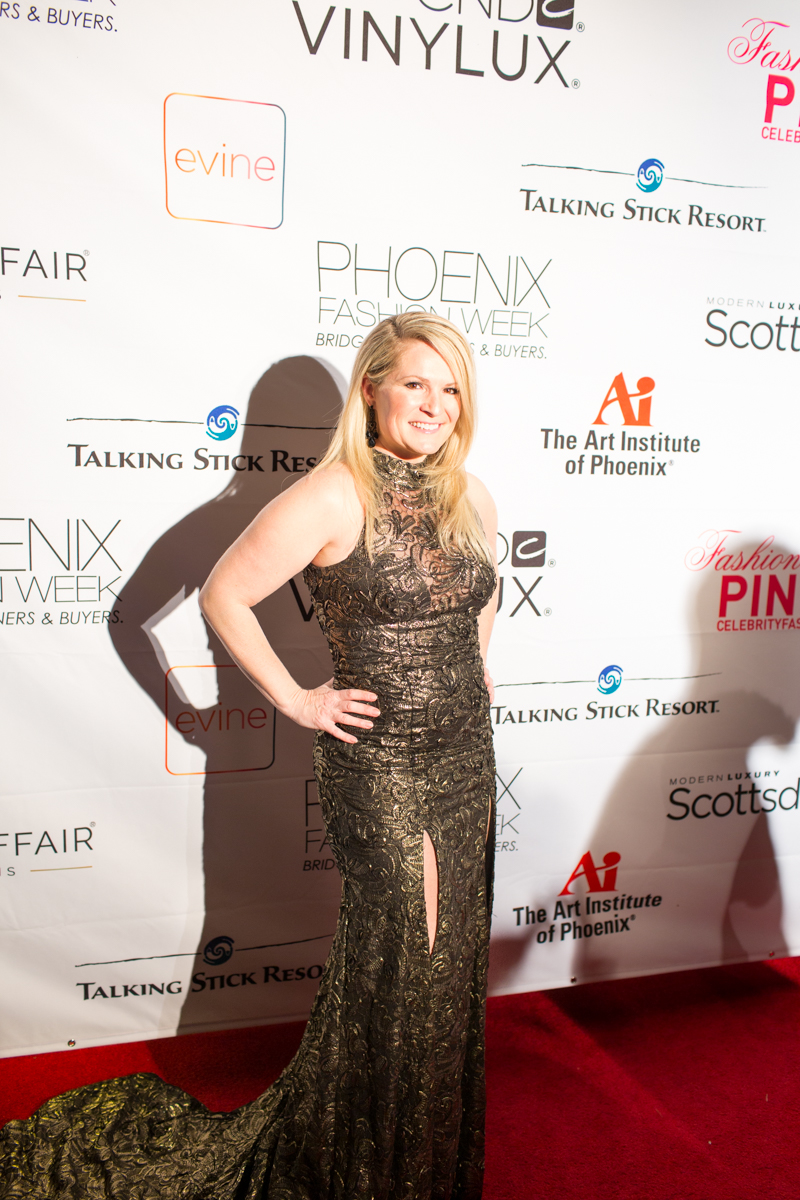 The designer herself, Christine Adar in one of her own designs. So beautiful!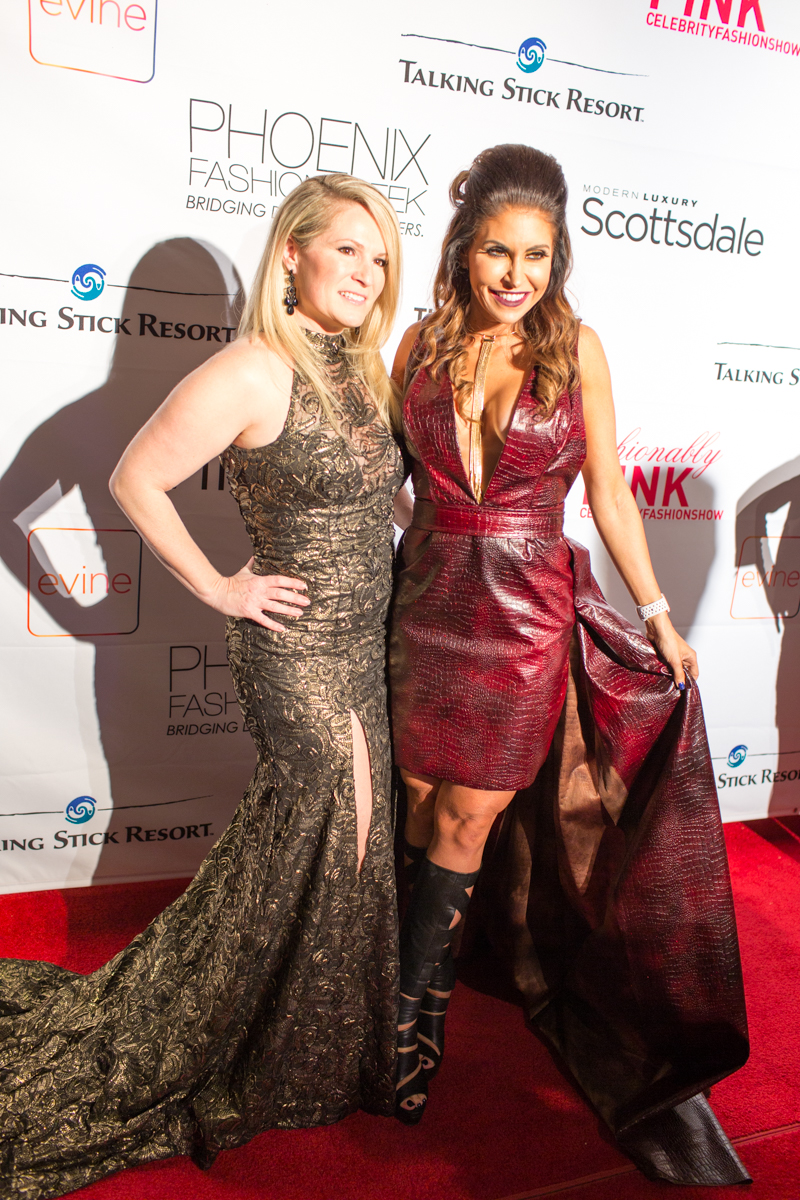 Remember the leather custom gown?!? Well here is Julie Werner looking so fierce! It fit her literally like a glove. It was still being sewn onto her when I left the room. So crazy good!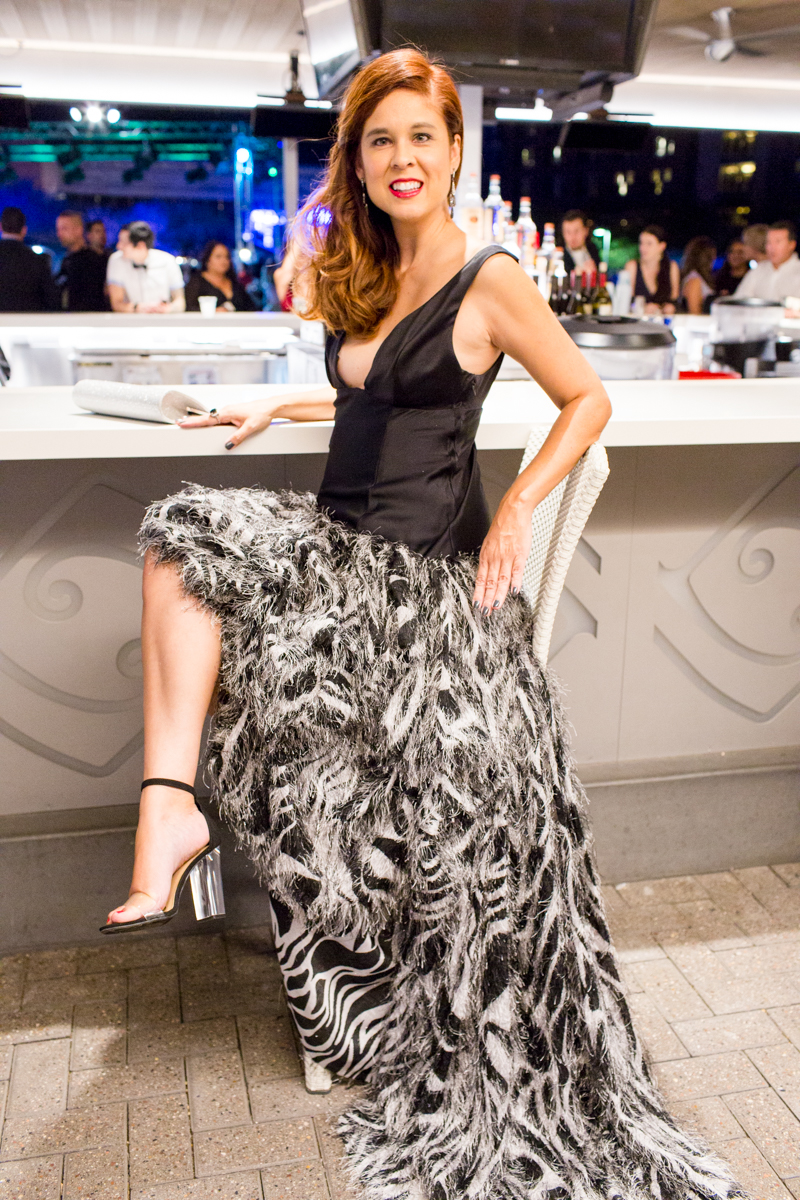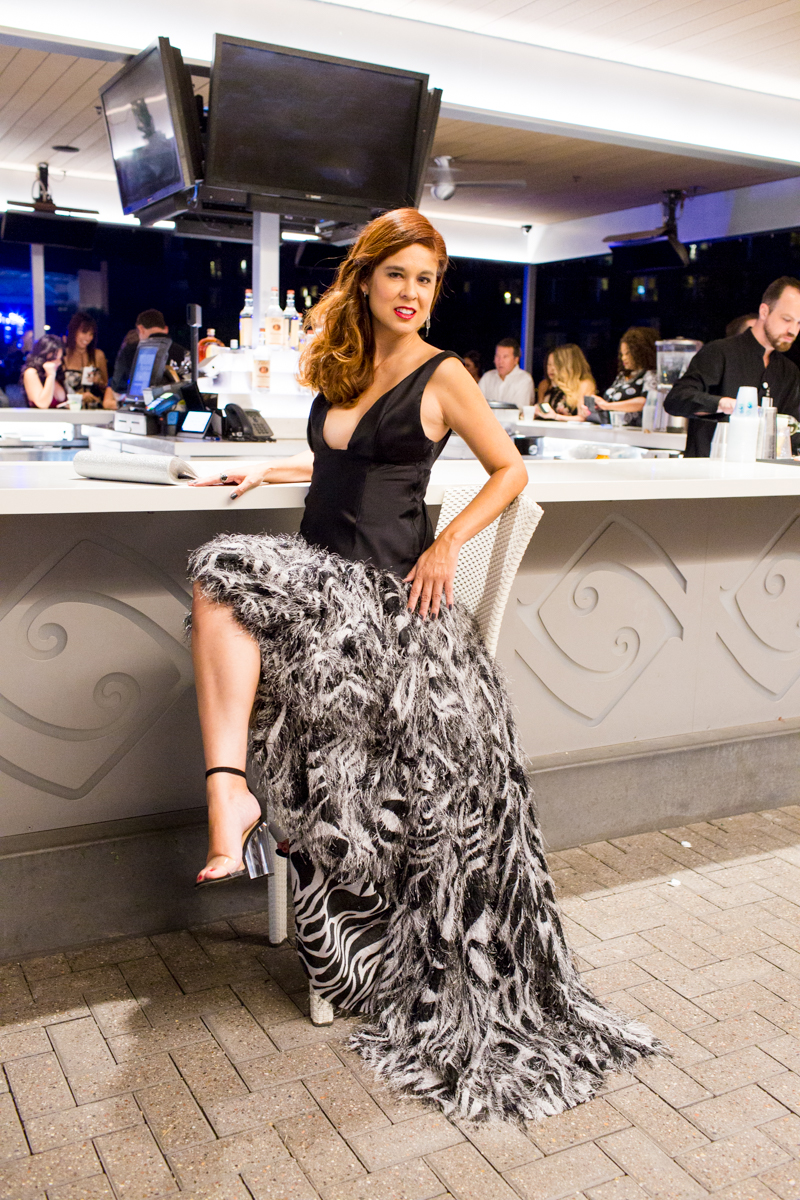 I would love to wear her gowns everyday! Like a Target run maybe lol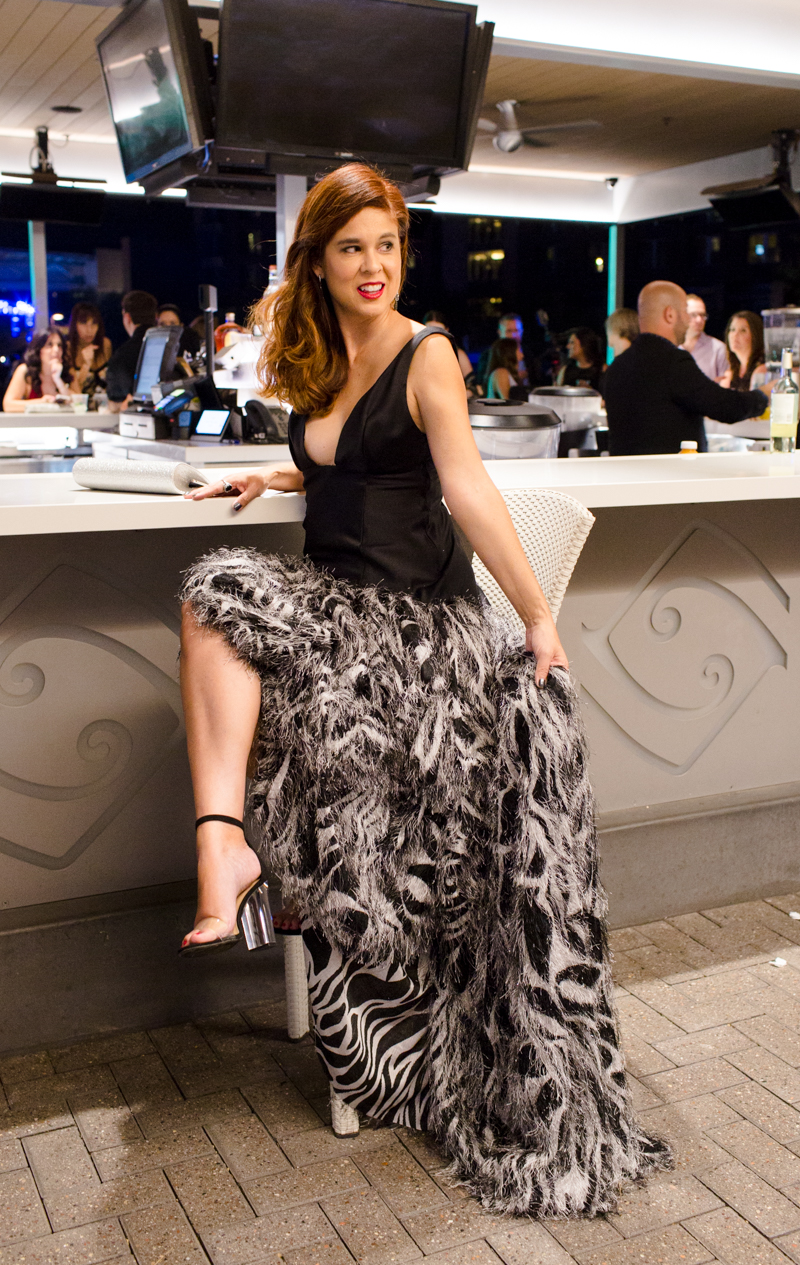 The runway show was pure perfection. I love every single gown, but wait for the red finale dress!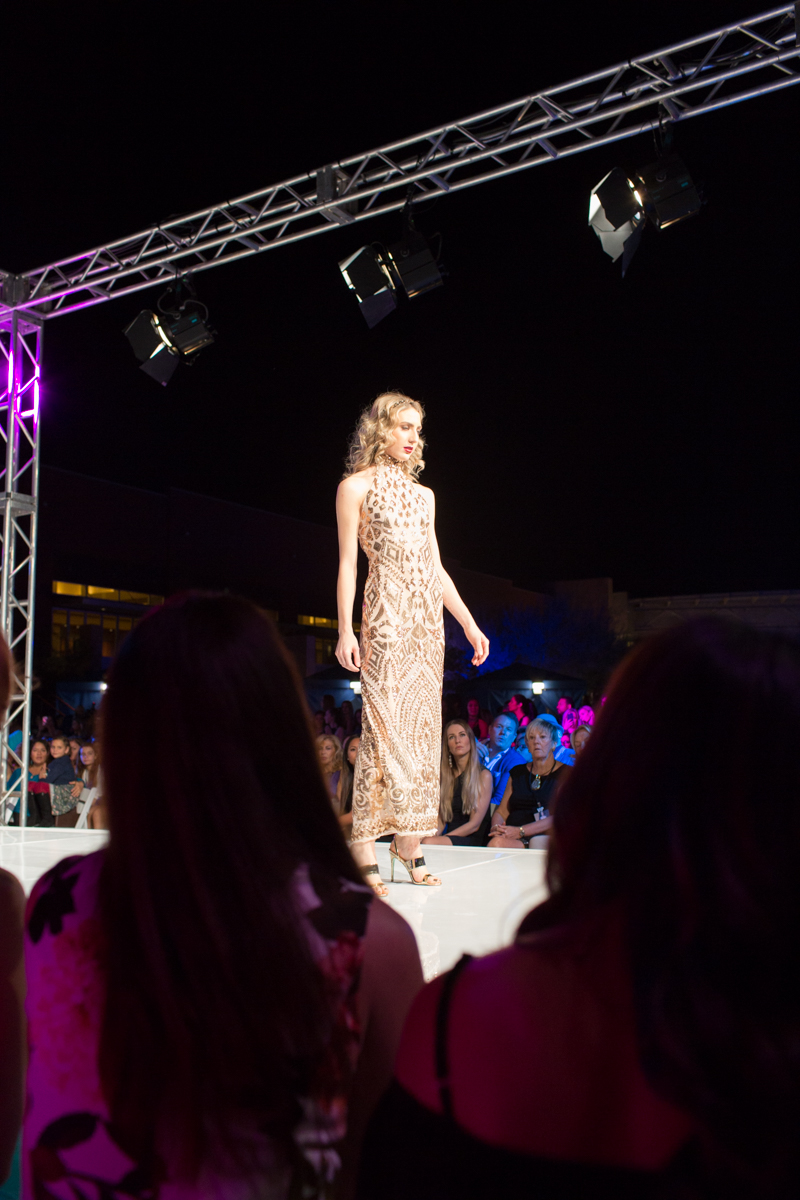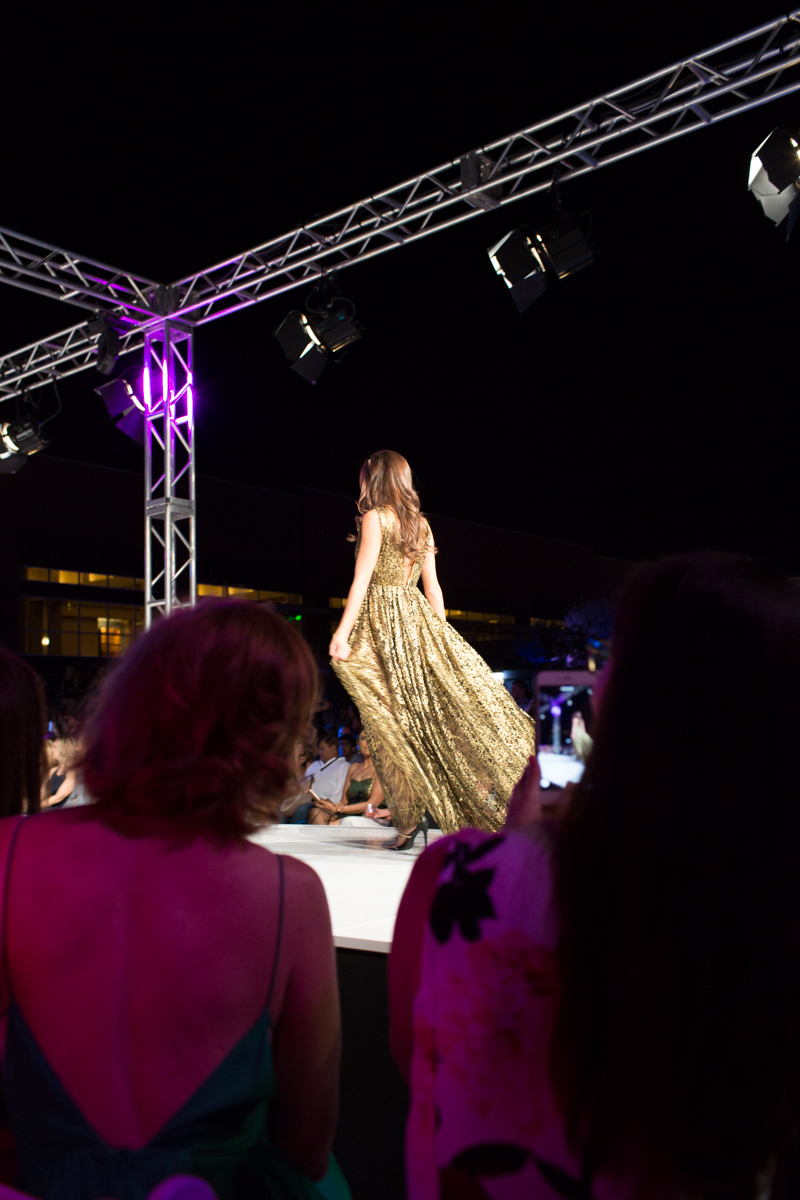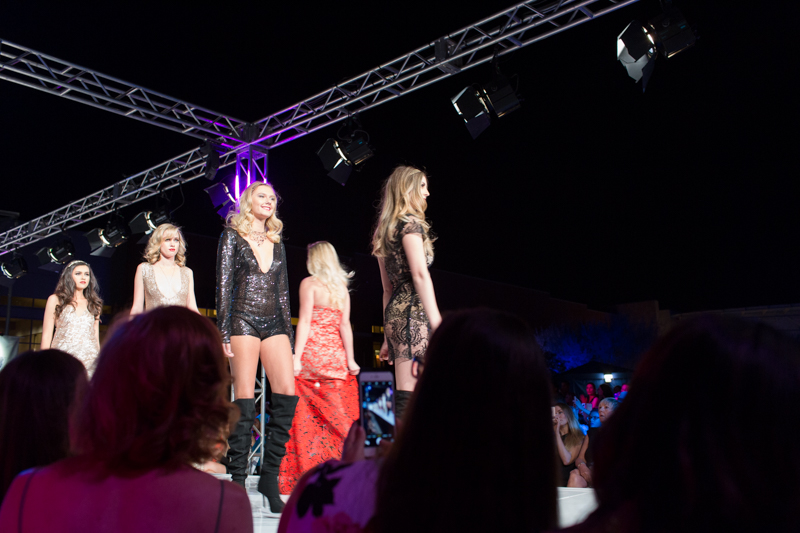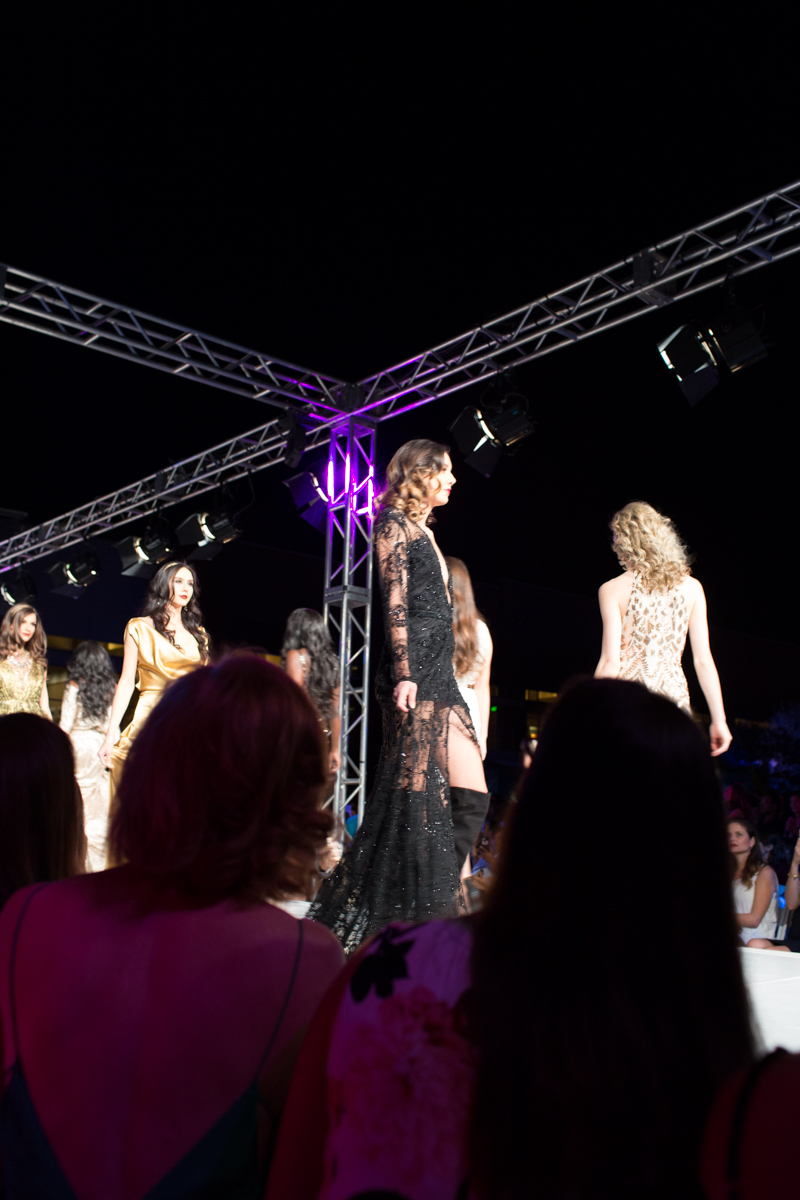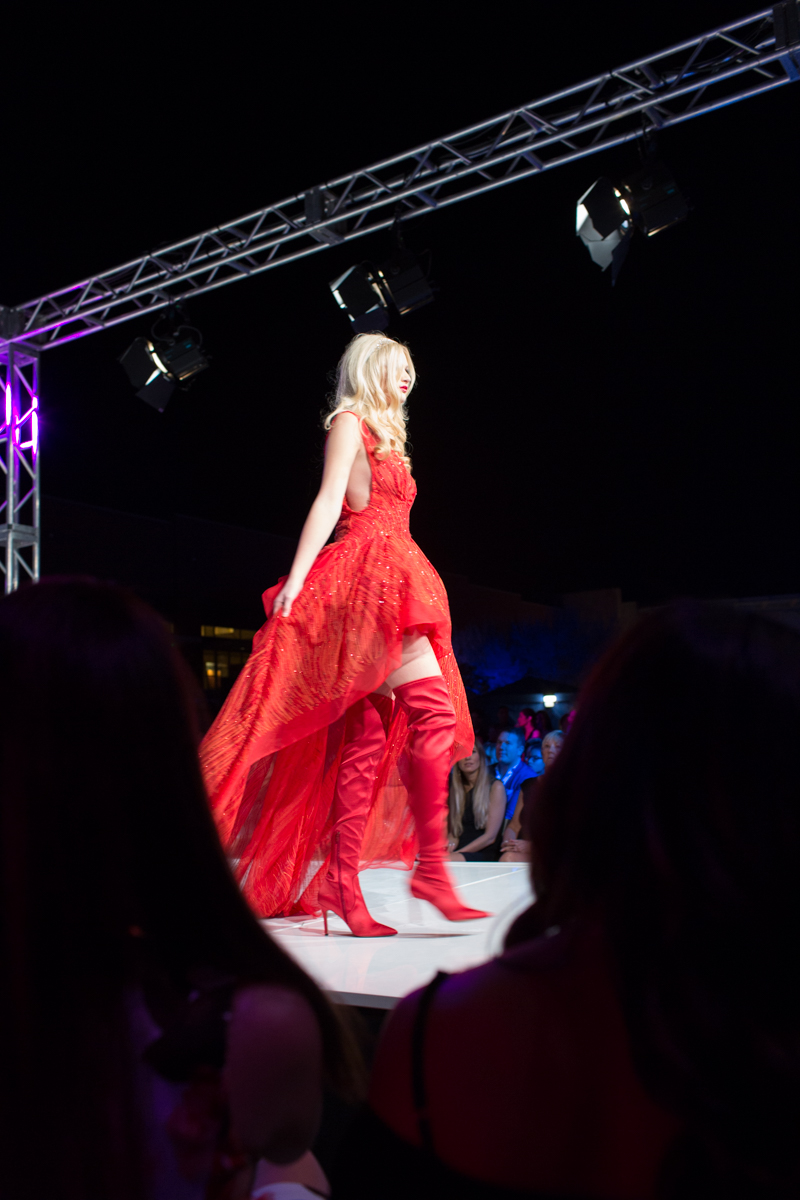 Ok now I LOVE red! I'm thinking I need to wear this dress next year huh!??! Please!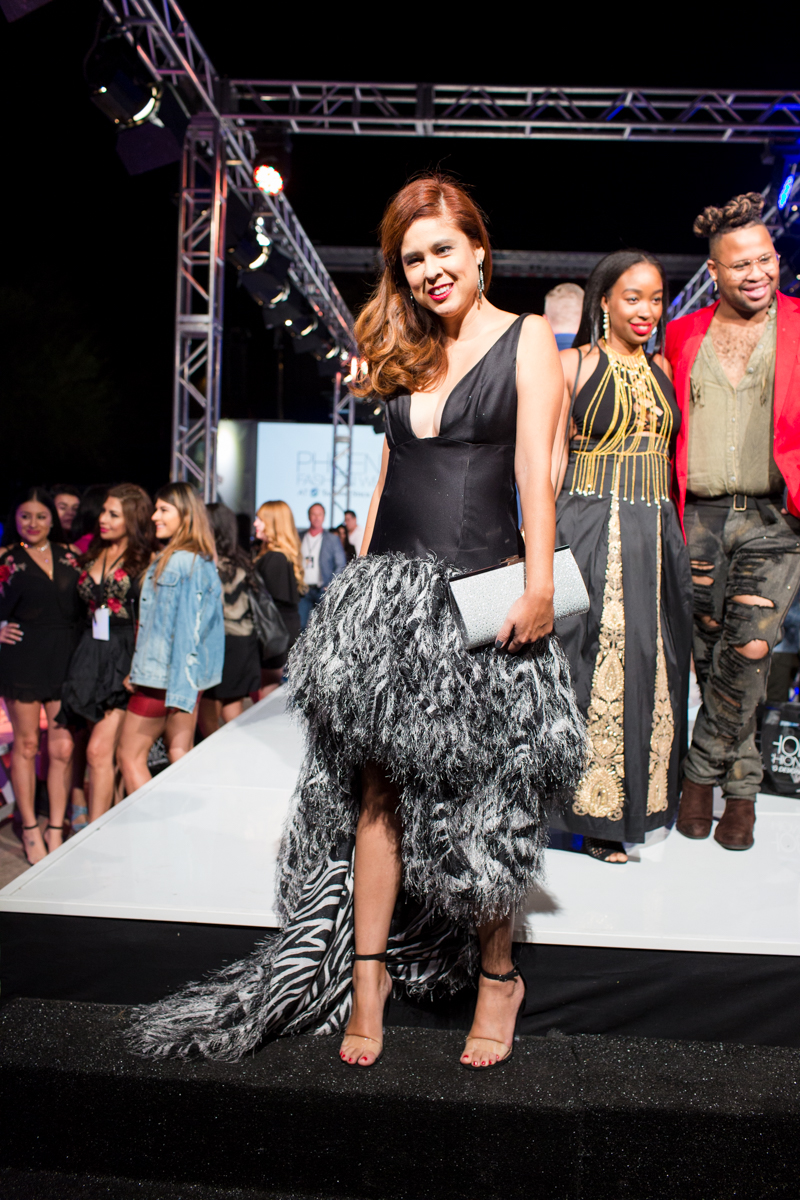 Well that's a wrap for Phoenix Fashion Week 2017! I hope that you like the #bts and some of the live red carpet shots. With Thanksgiving coming up in a couple of days, I'm truly thankful for this year's amazing experiences! I was so happy to be a part of this amazing group of gals.
I'll be linking Christine's information down below. If you have an upcoming event reach out to her she is very easy to work with and does not charge crazy pricing even though you'd be getting a one of a kind creation for your special day. Can't wait for 2018 #PHXFW! Special thank you to Brian Hill and all his team for including me this year!
Designer: Christine Adar
Shoes: Target
Earrings: Charming Charlie (Only $14!)
Photography: Jacqueline Treviño Photography