Hello Lovelies
I absolutely LOVE dressing up (even though as I write this I'm wearing a mismatched sweatshirt, blue socks, and black sweatpants LOL)! For the holidays, I found this beautiful lace midi dress that just looked so elegant.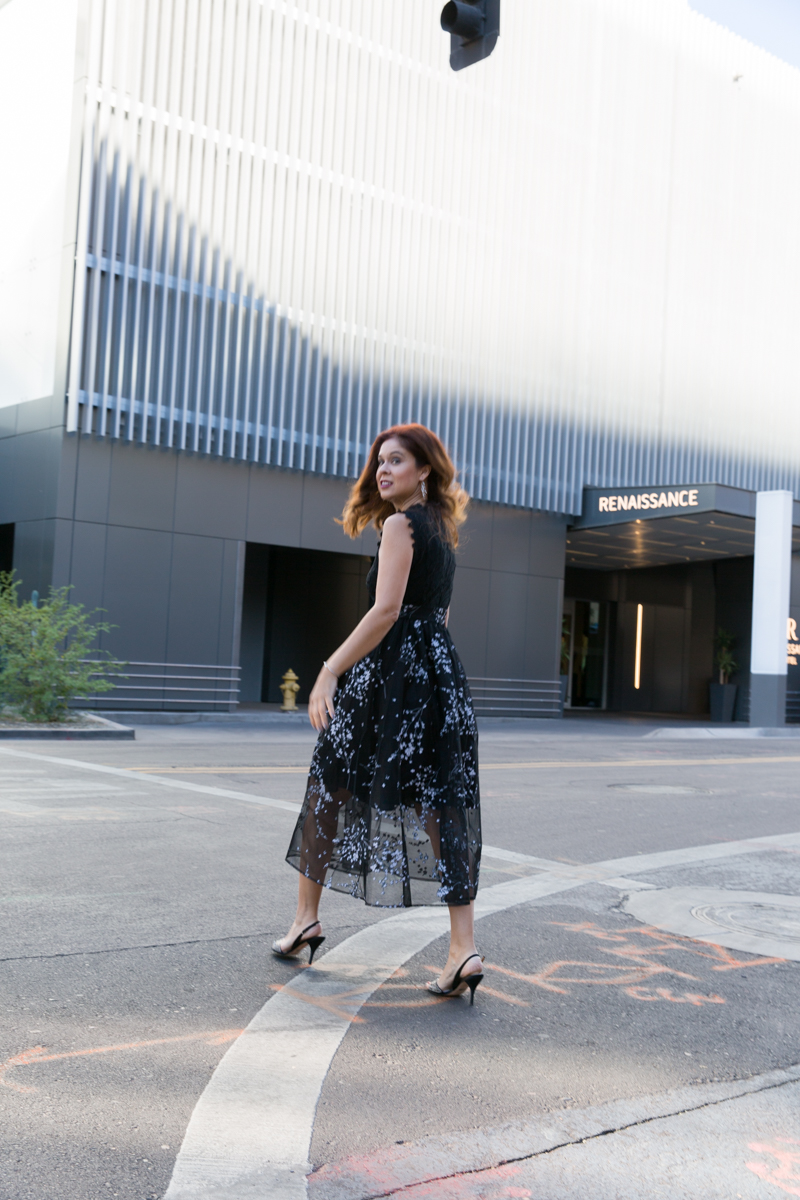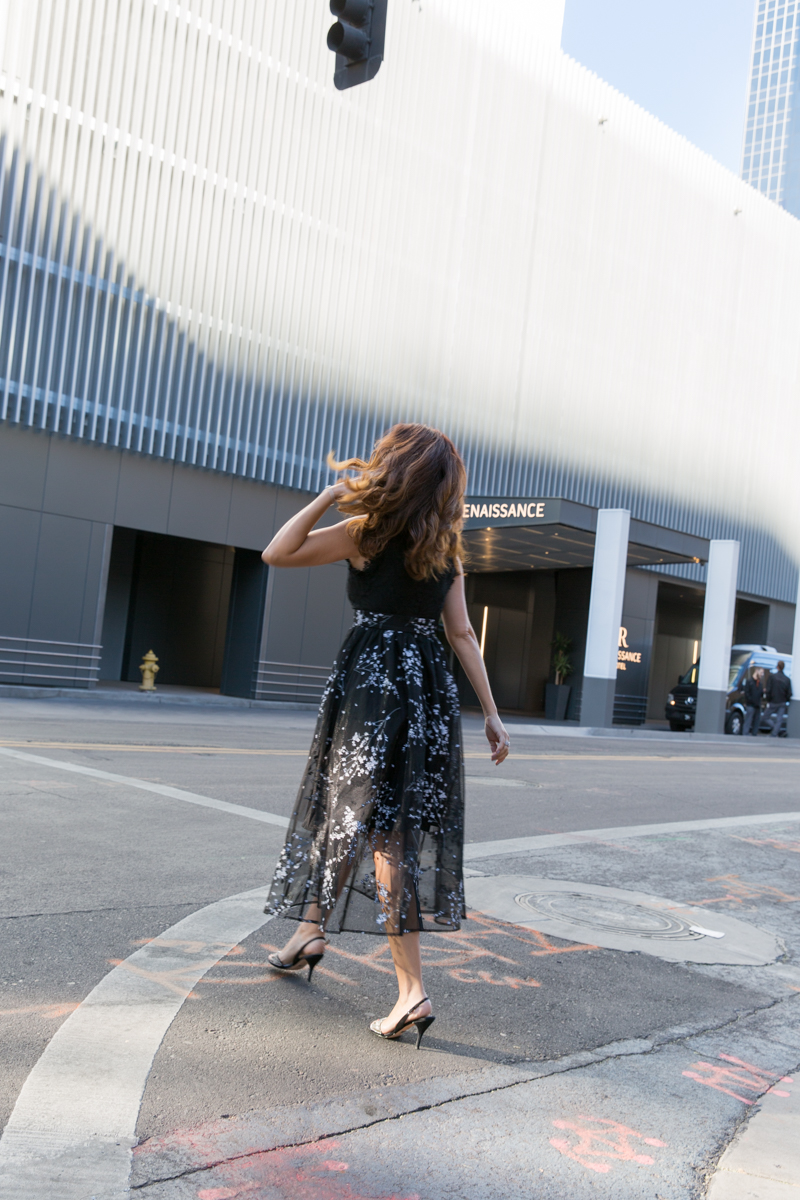 I can totally see myself wearing this to the ballet or the symphony to see the Nutcracker!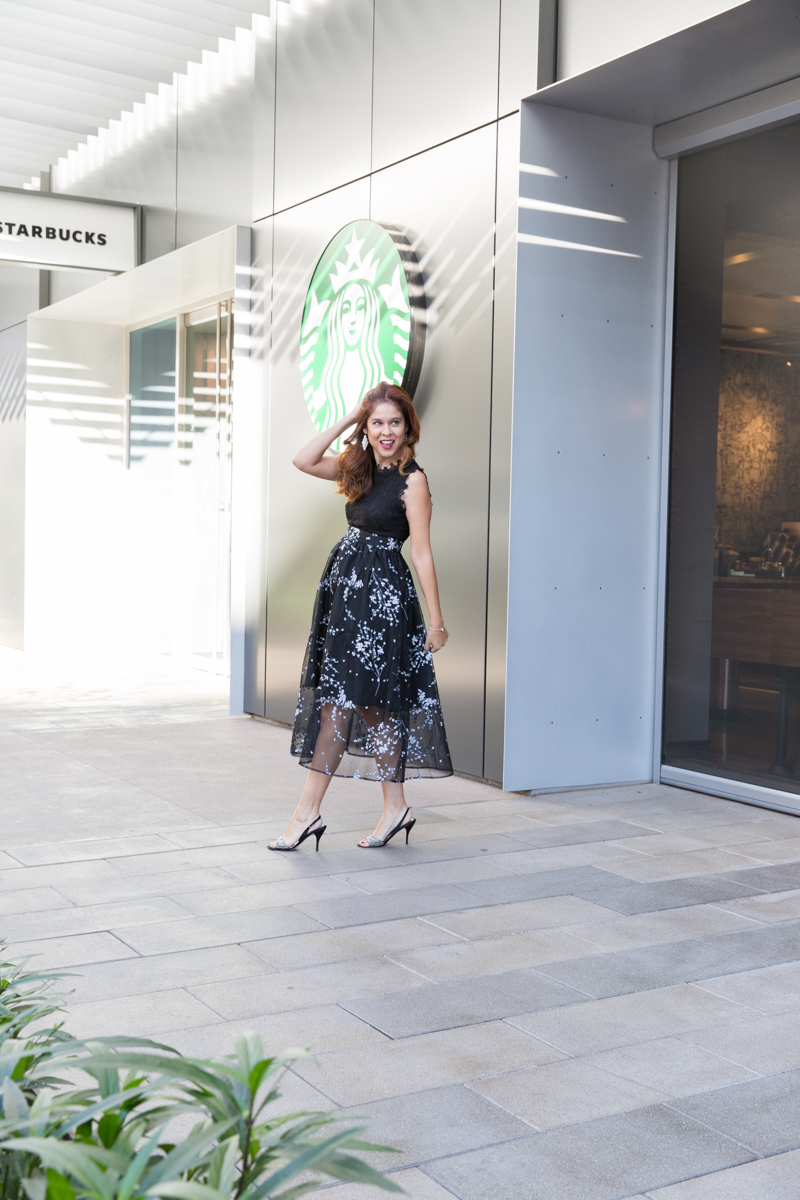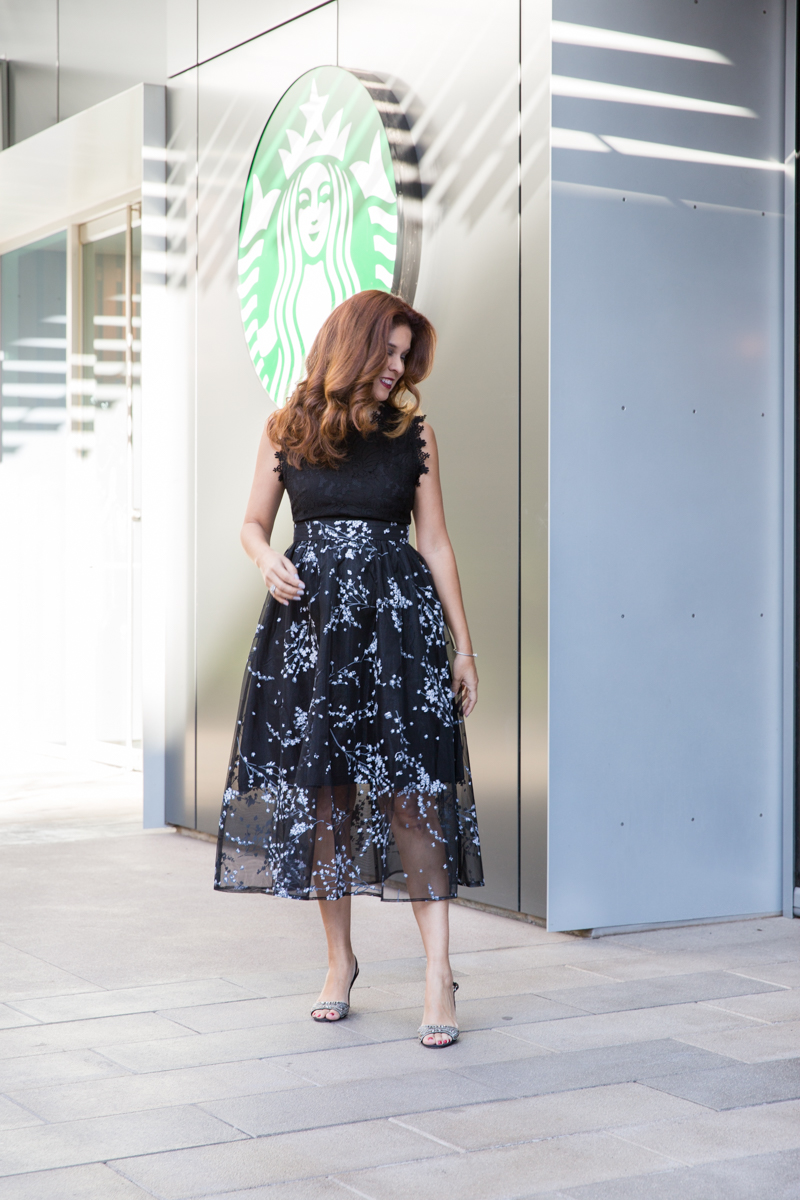 The skirt has a beautiful dark floral painted onto the silk organza fabric. It has a crystalline shimmer to the overall look of the skirt.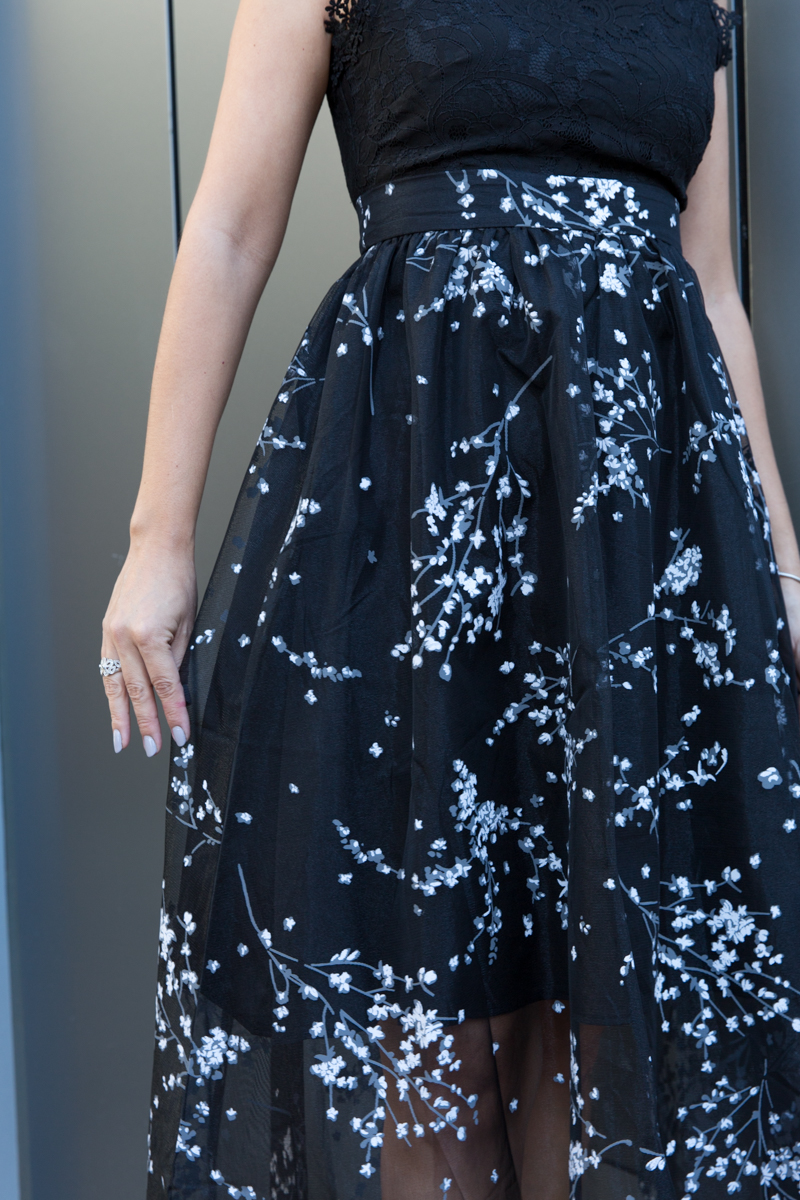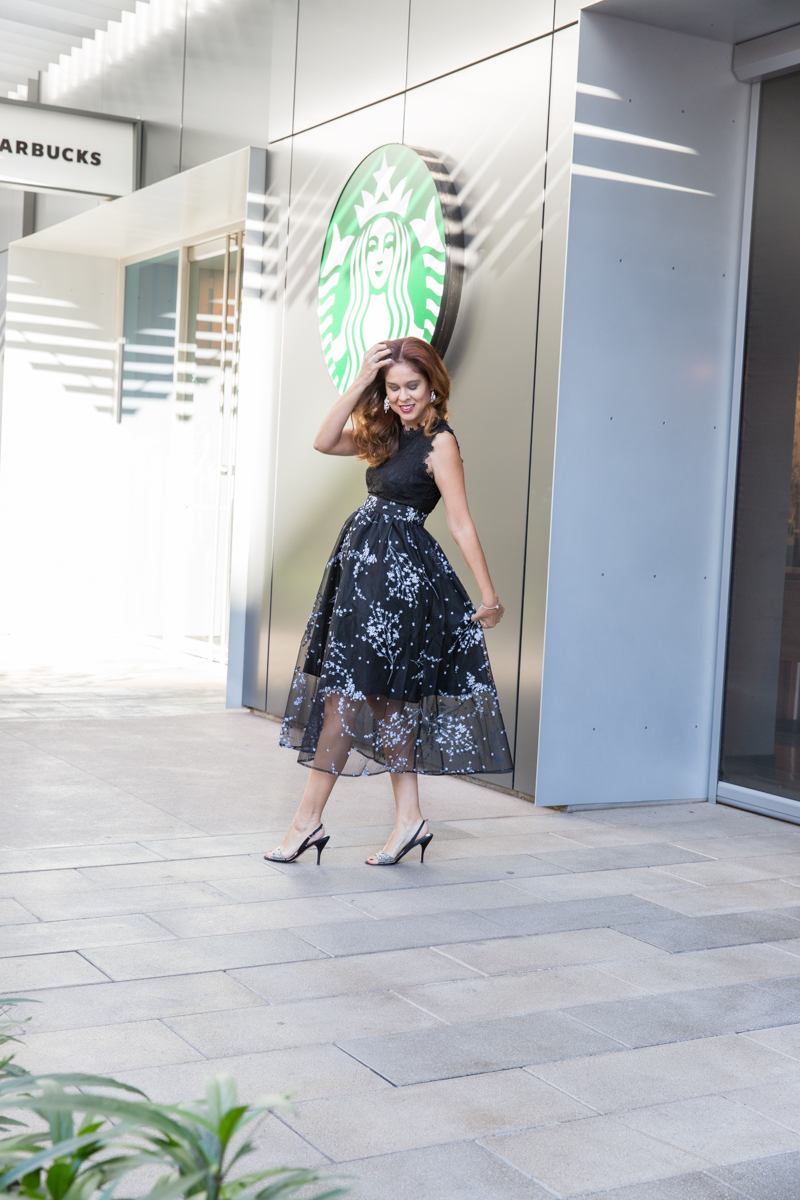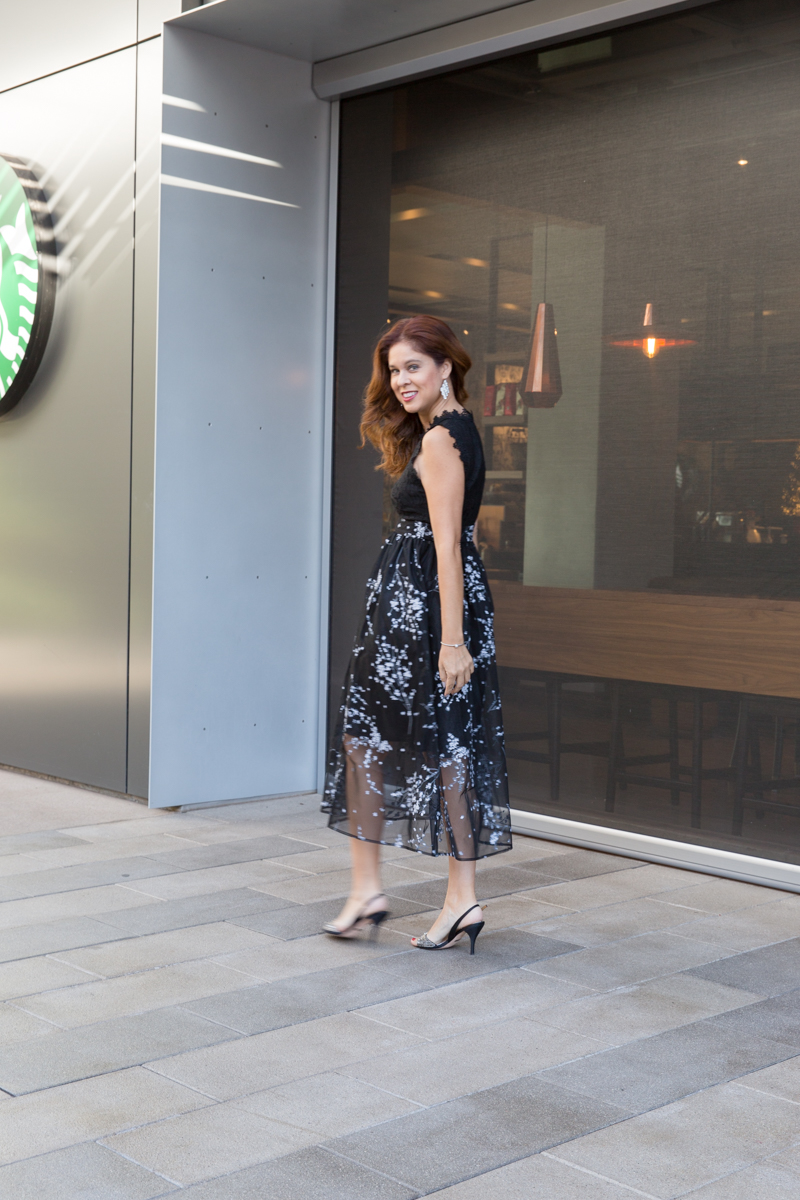 The bodice is made of beautiful lace details. The higher neckline does not require any jewelry so I paired only a bold earring with this and a dainty bangle.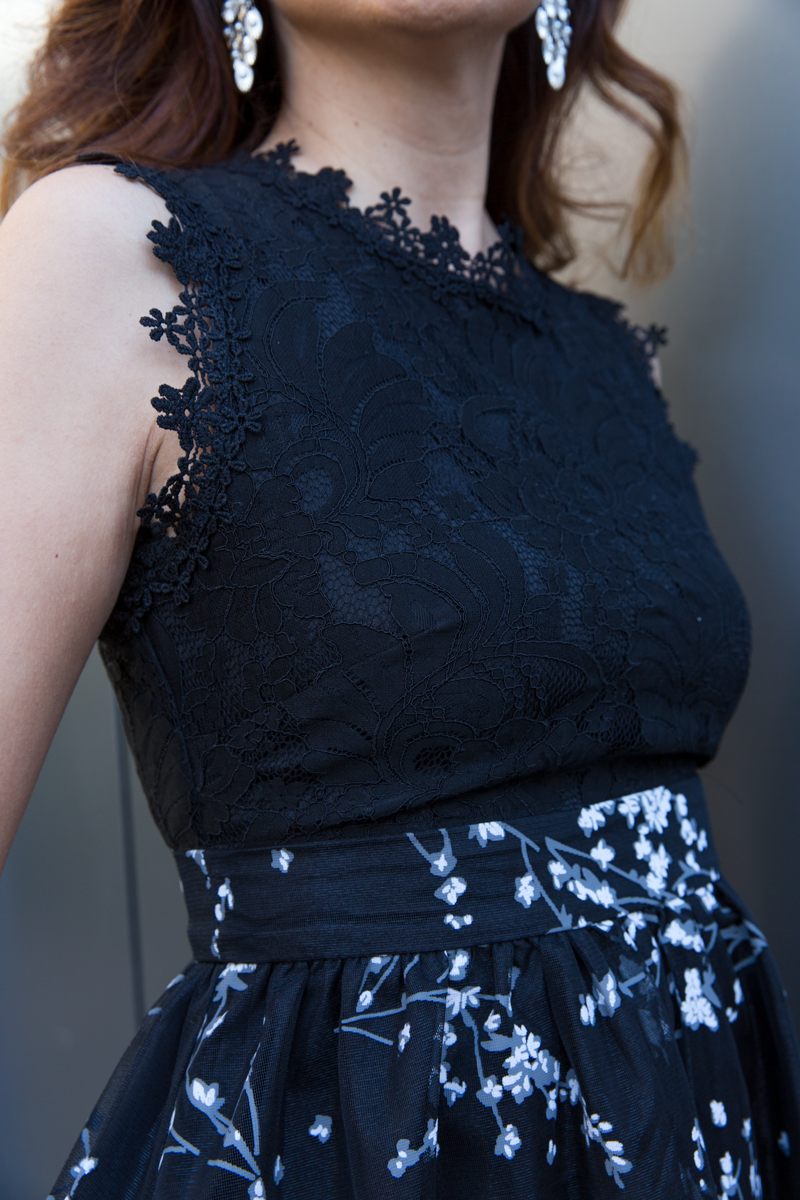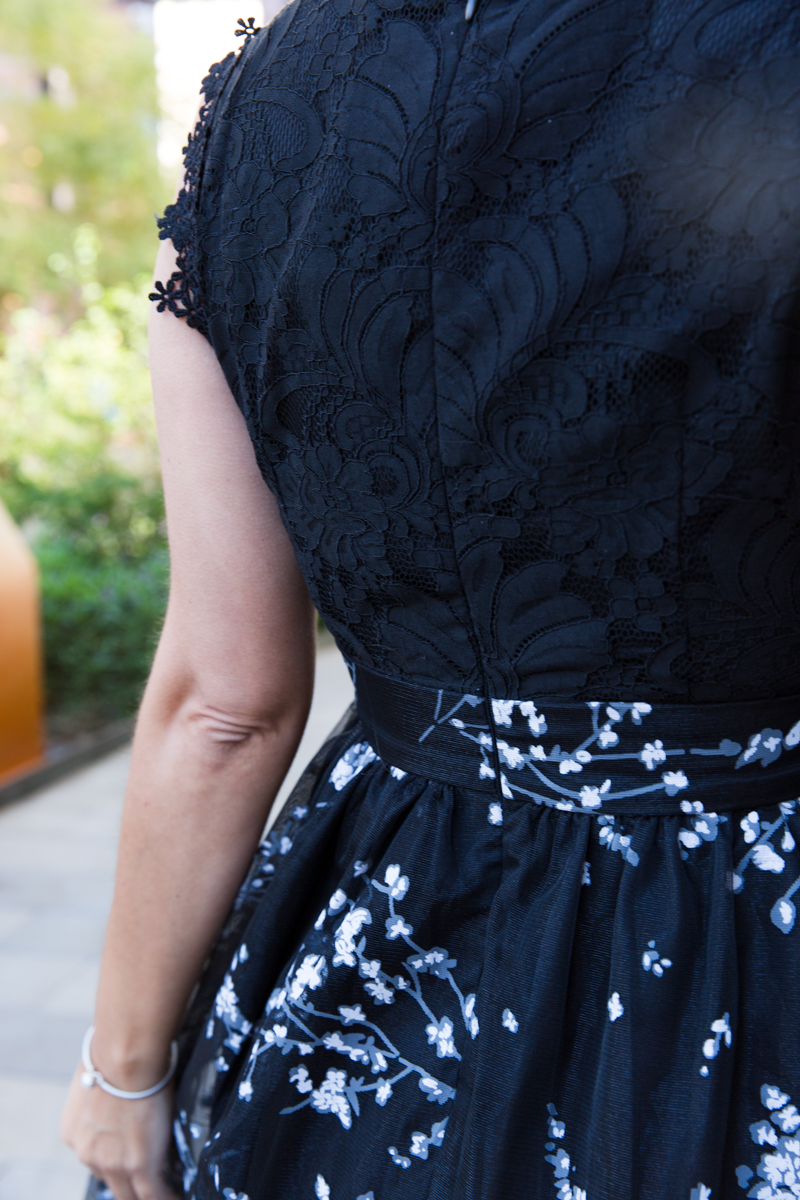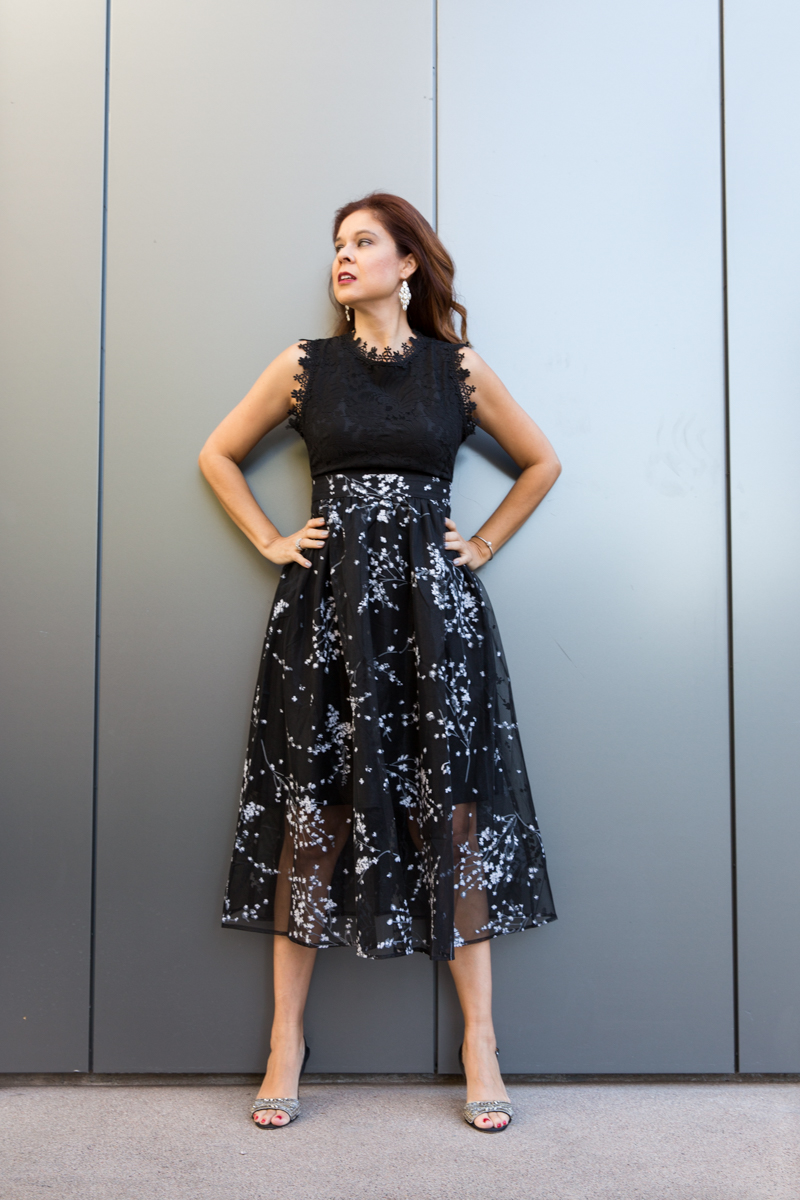 My Badgley Mischka shoes were perfect for this dress with the delicate jewels.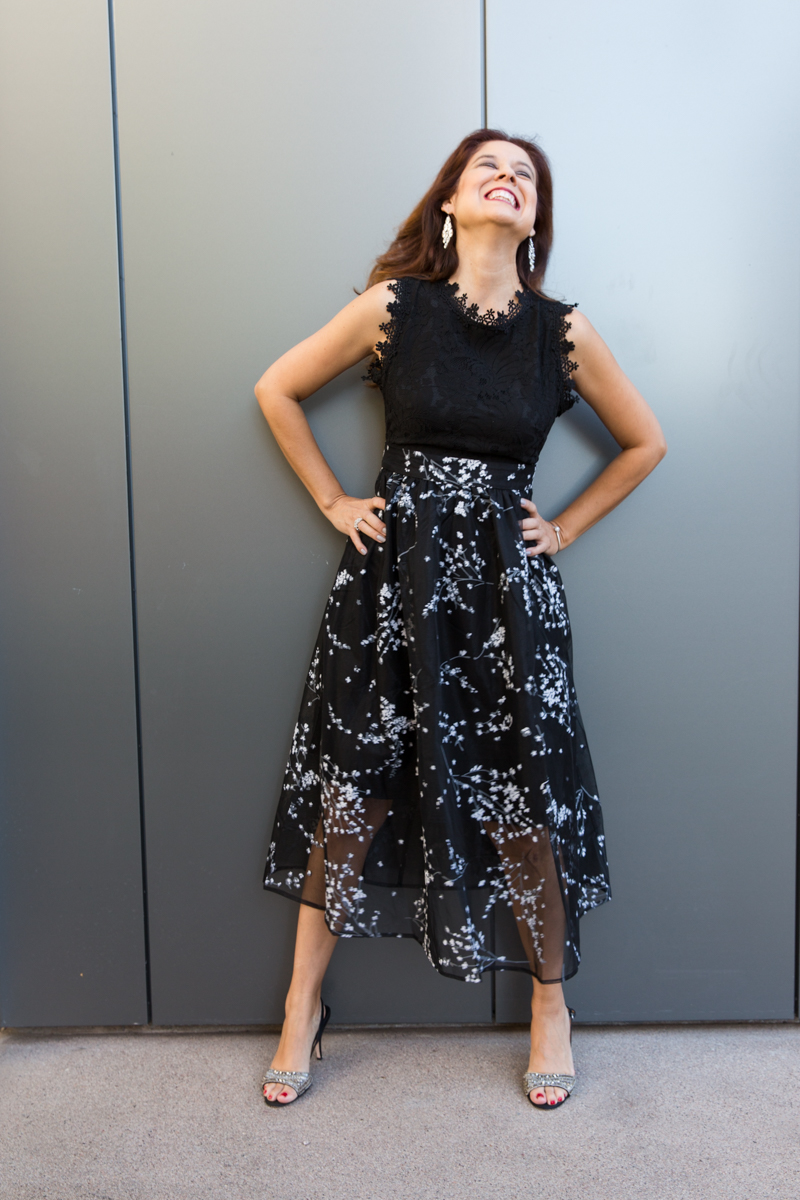 My photographer, Jacqueline and always seem to have fun! A lot of my photos are me laughing hugely or making weird faces!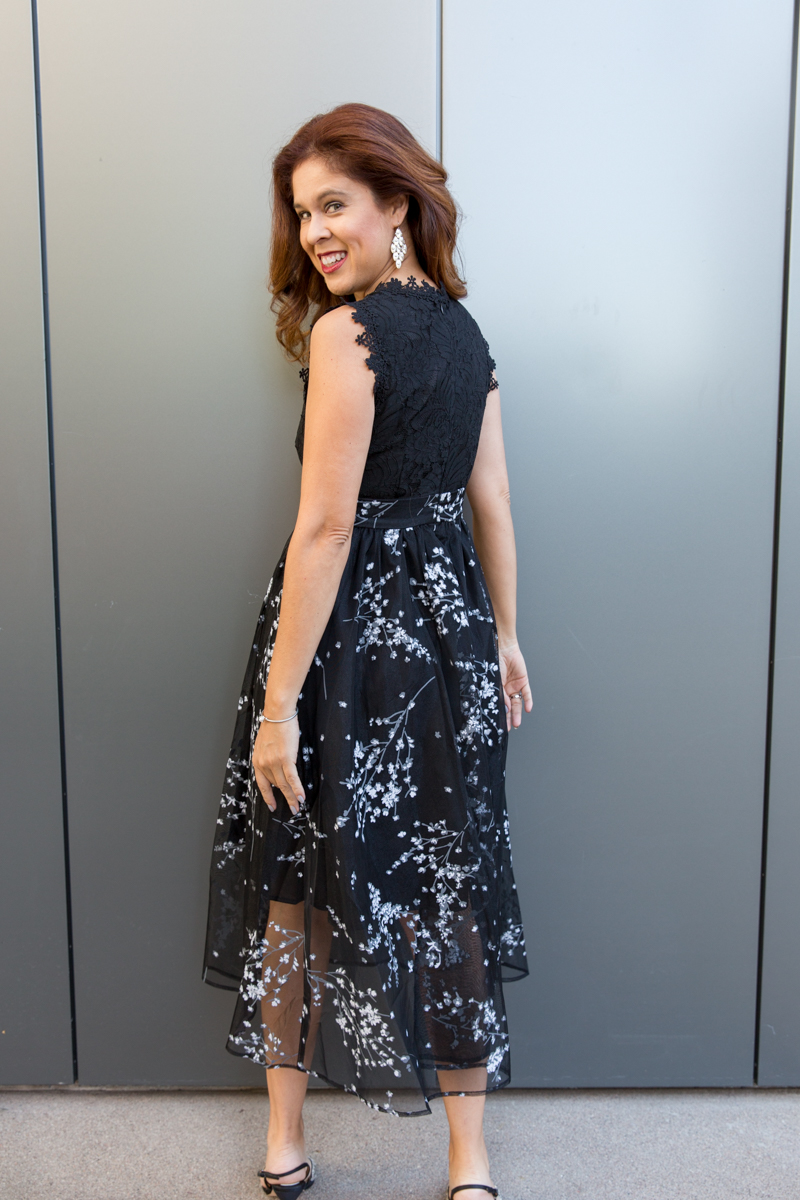 I'm thinking this dress would be perfect for flamenco too!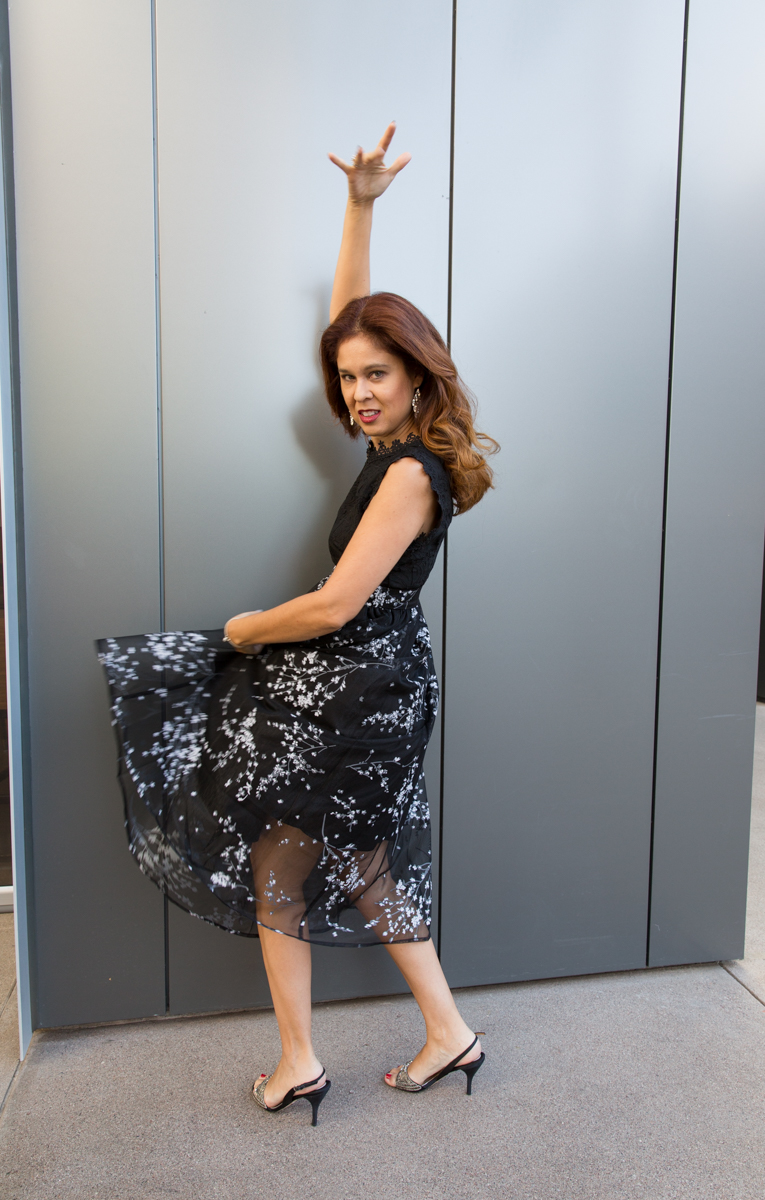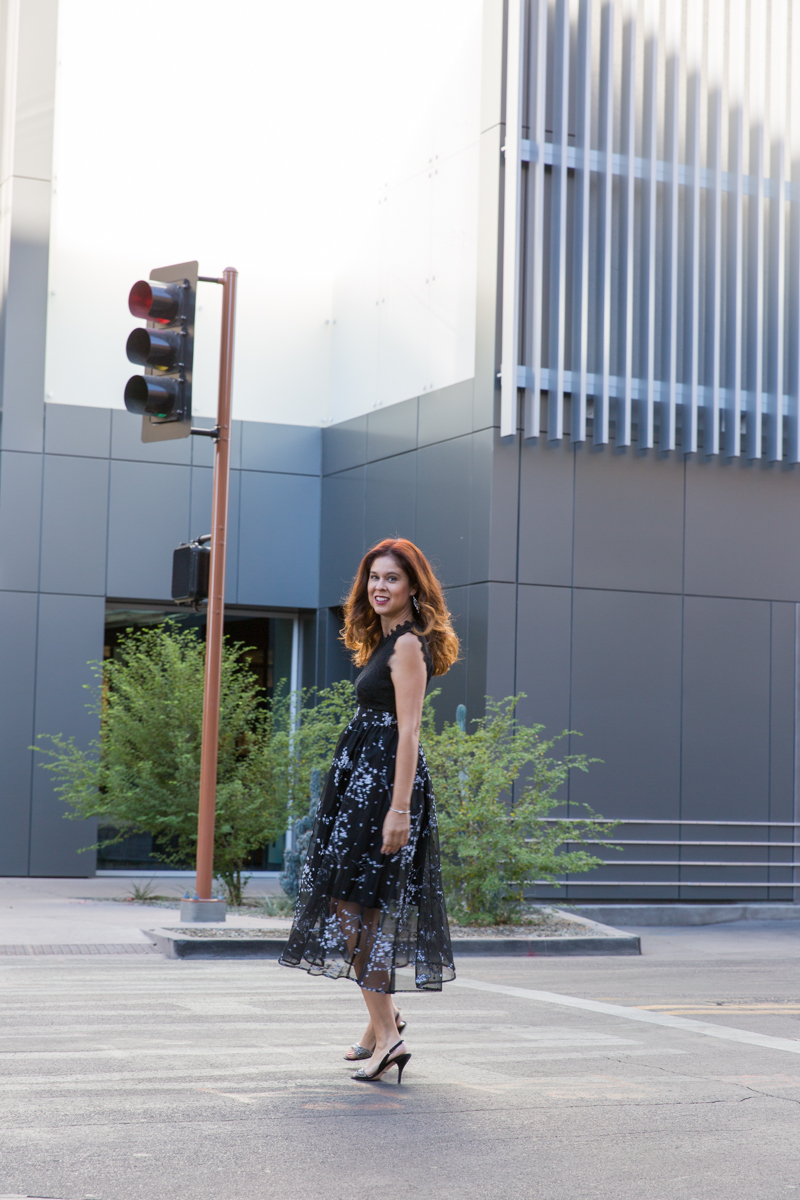 The dress actually comes with a pretty satin sash, but the eternal problem of being a long torso girl is that my waist is six inches lower that the end of this lace bodice haha.
I'm loving the mixing of textures this season. I actually kept this look a bit more Christmas traditional. Lately I've been trying more edgier styles, but I always go back to more elegant looks. I hope that your holiday season is filled with parties and pretty dresses too! Check out Stylewe for other dress options! Let me know below what you think of this look! Thanks for reading!
Dress: STYLEWE
Shoes: old Badgley Mischka; similar or similar
Earrings: L.V. Kiki
Bracelet: David Yurman
Photography: Jacqueline Treviño Photography

–this was a sponsored post. All opinions are thoughts are mine independently.