Hi Loves!
I am super excited to bring you the first of my looks from the cutest online retailer ZAFUL . I am crazy about summer style and even though it might be cooling off already in some states, not at all here in Phoenix. It is still way over 100 degrees. Awhile back, I chose my summer wishlist see post here, this is my LATEST take on the off the shoulder and crop top trend!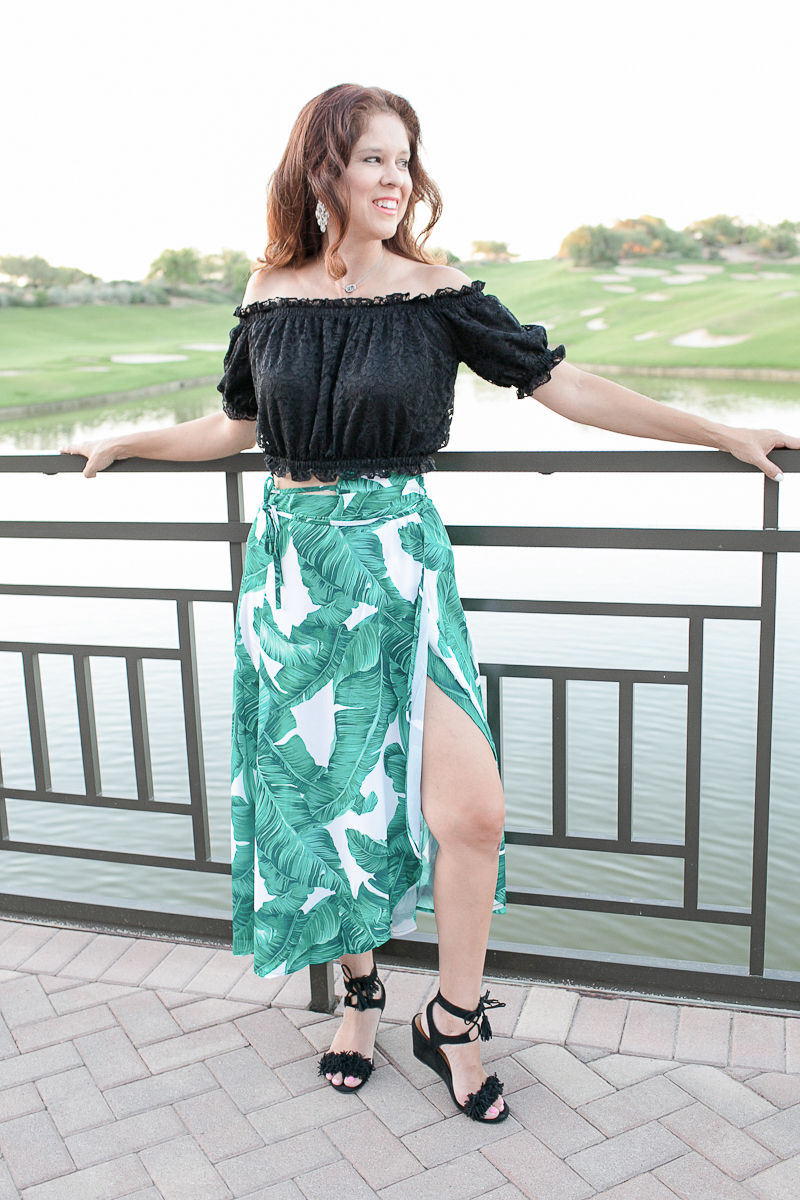 I was super excited to get this skirt in the mail. It is the perfect summer print and can be worn to dress up a bit, which is how I styled it, or even as a swim suit cover up!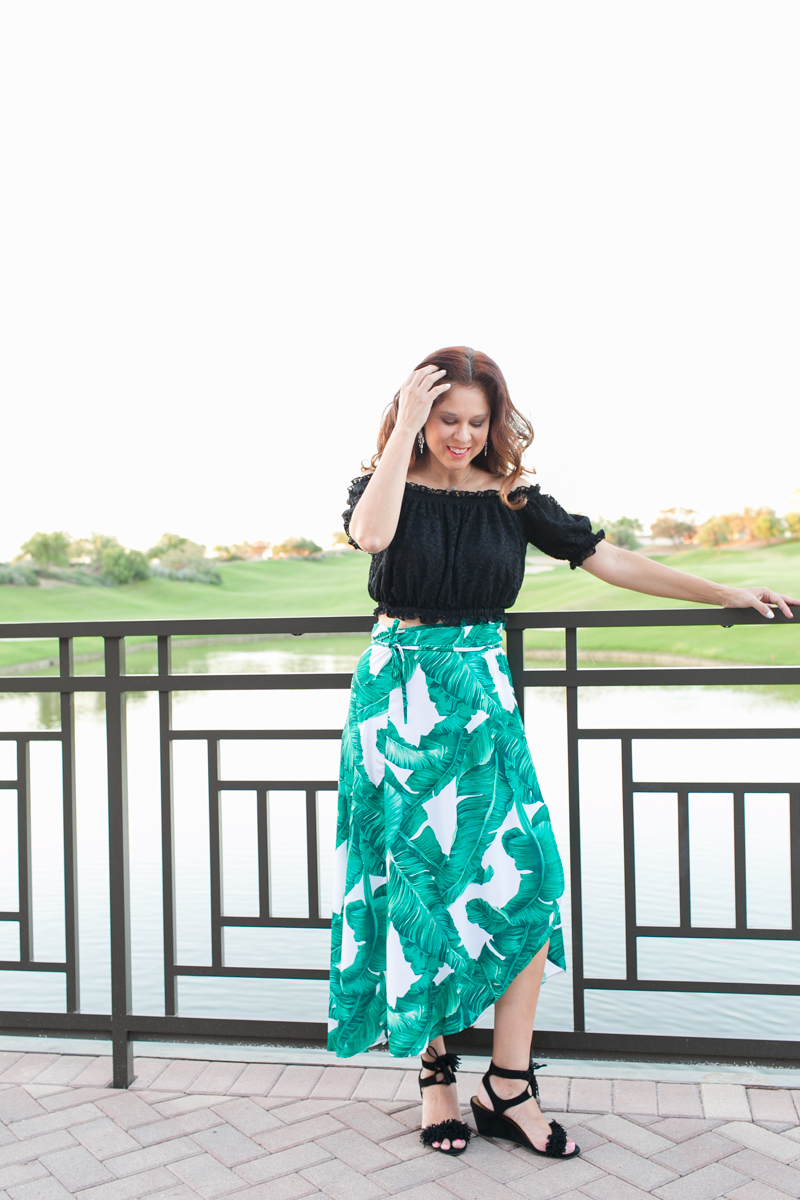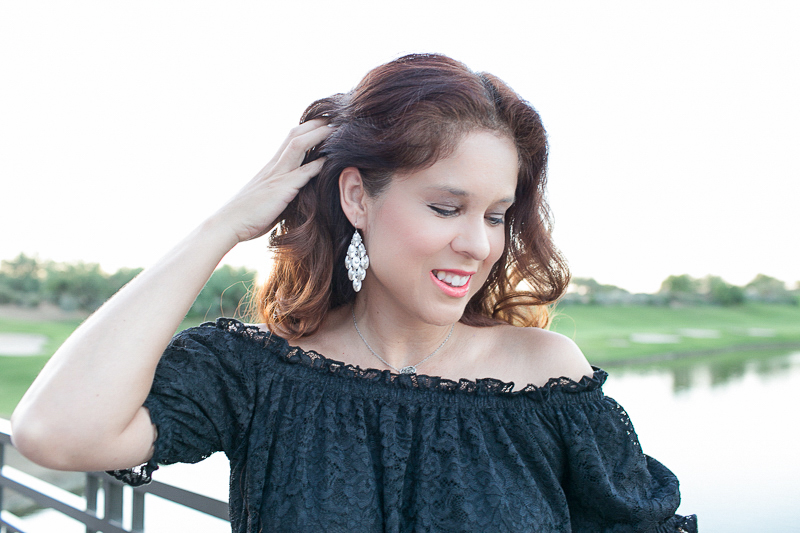 I knew these cute chandelier earrings in my latest box from L.V. Kiki would be perfect with this fun flirty look!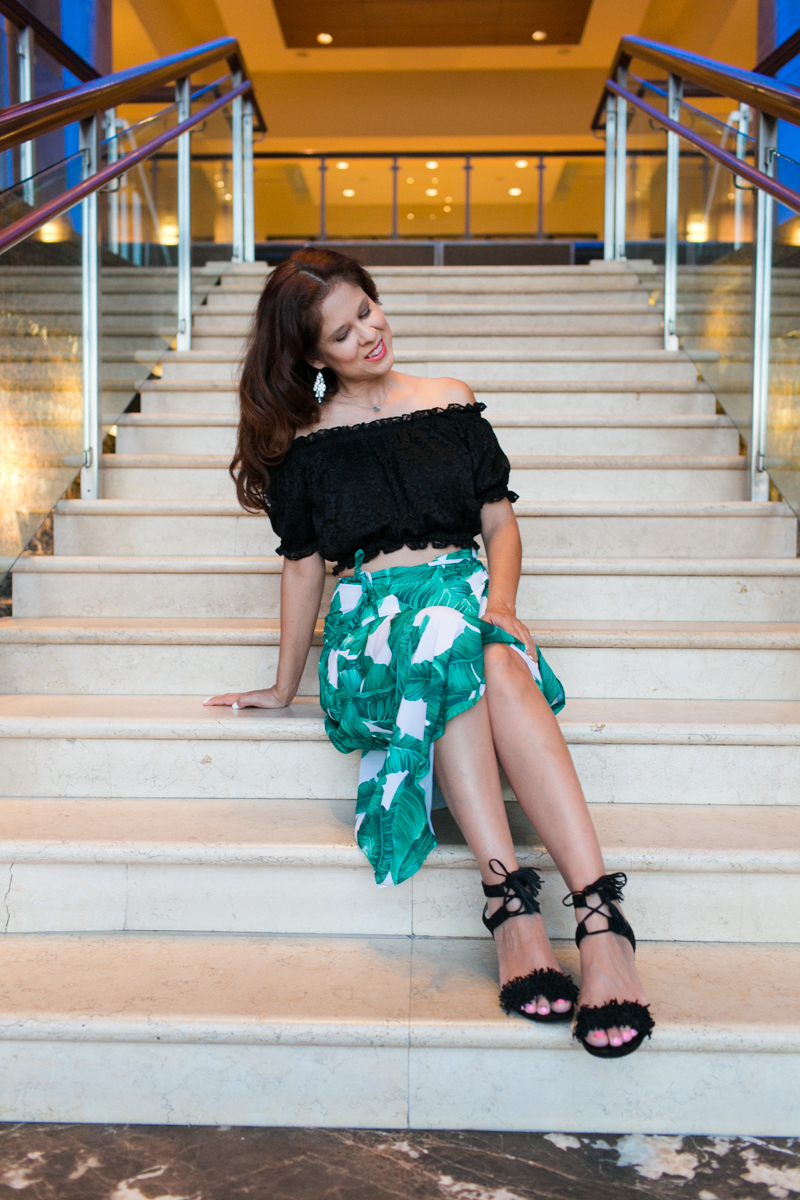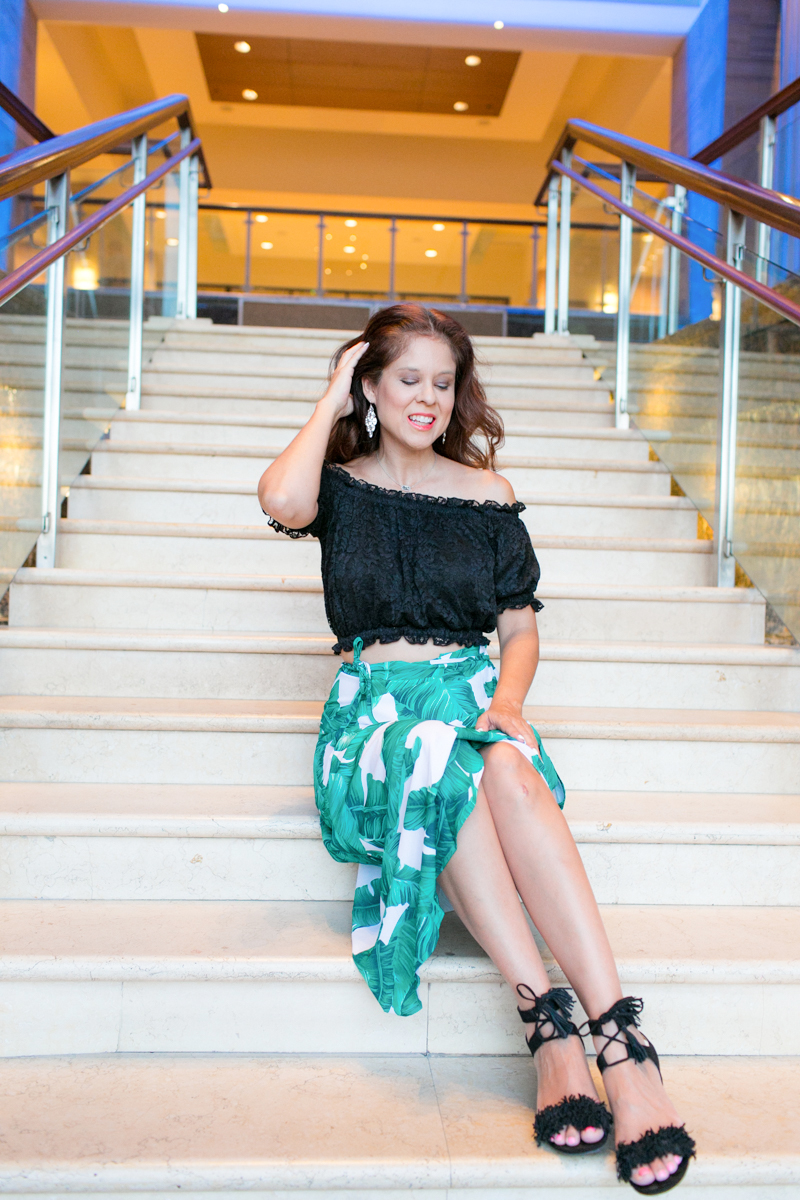 The lace crop top is so darling on. This just fuels my summer long obsession with crop tops this year lol. Btw the next few upcoming posts may have a few more crops tops coming up!!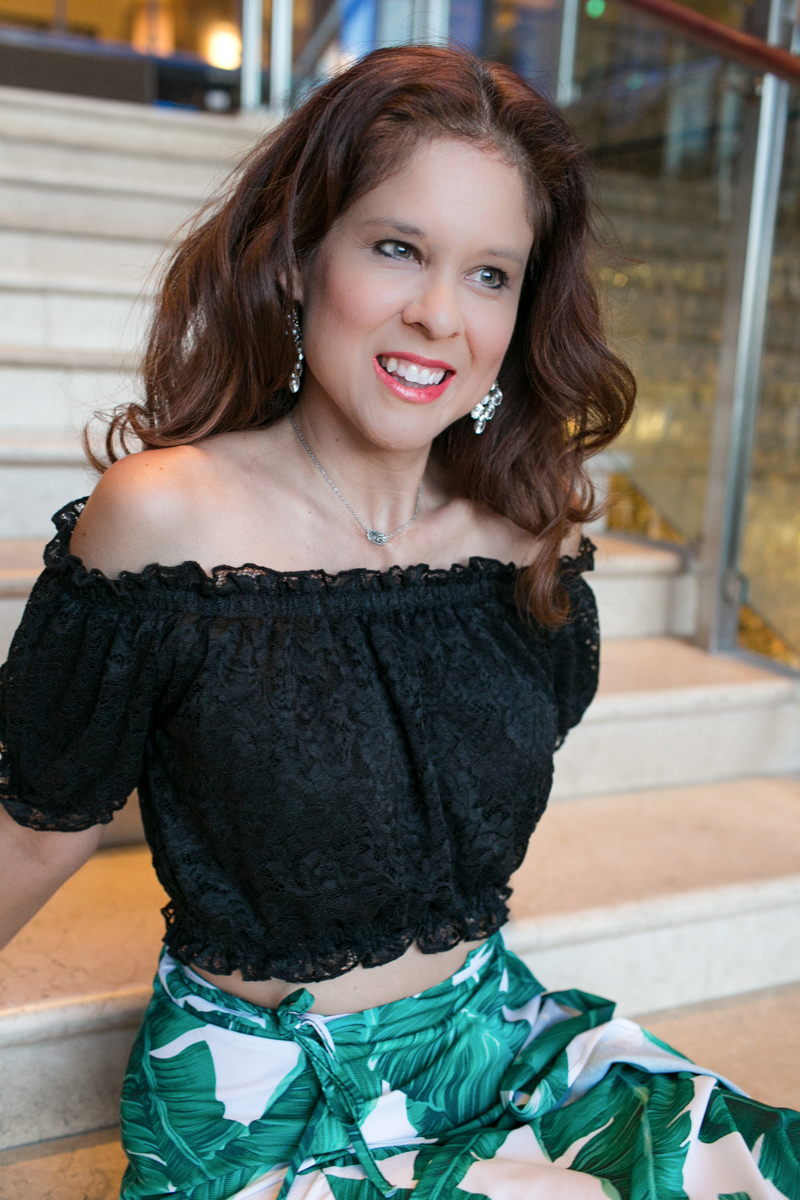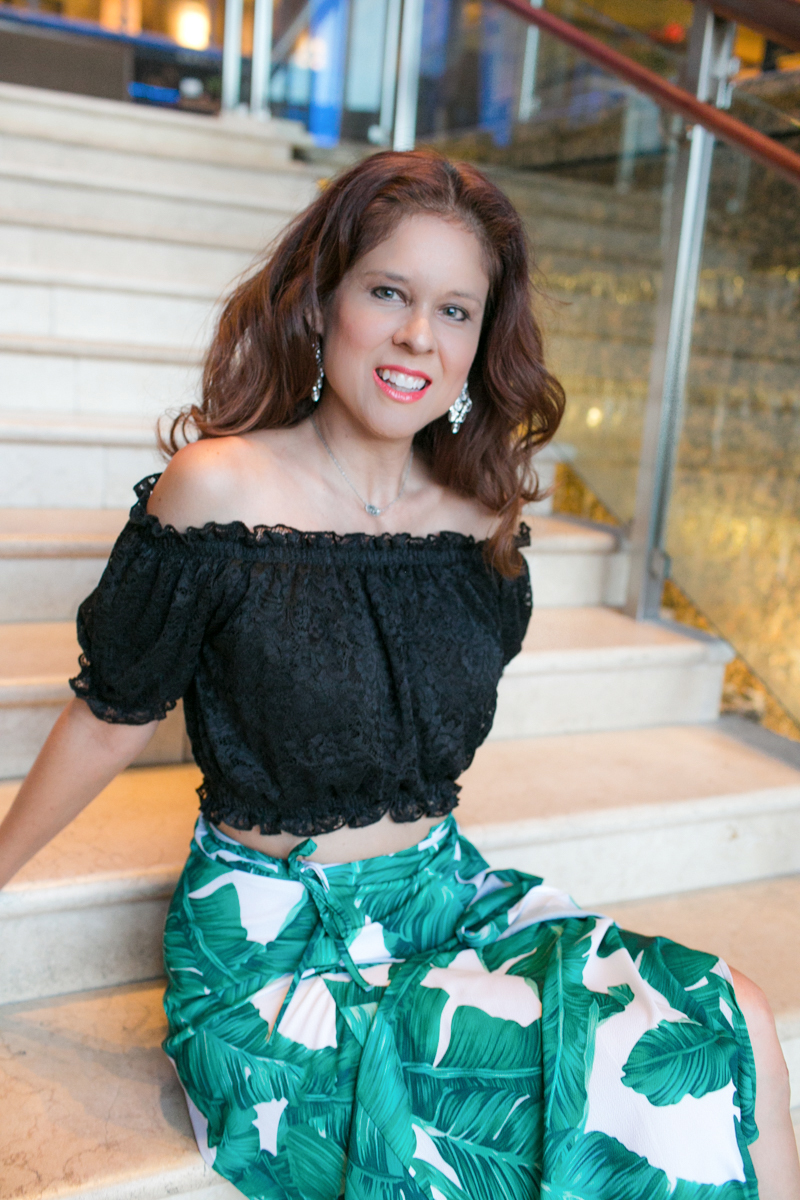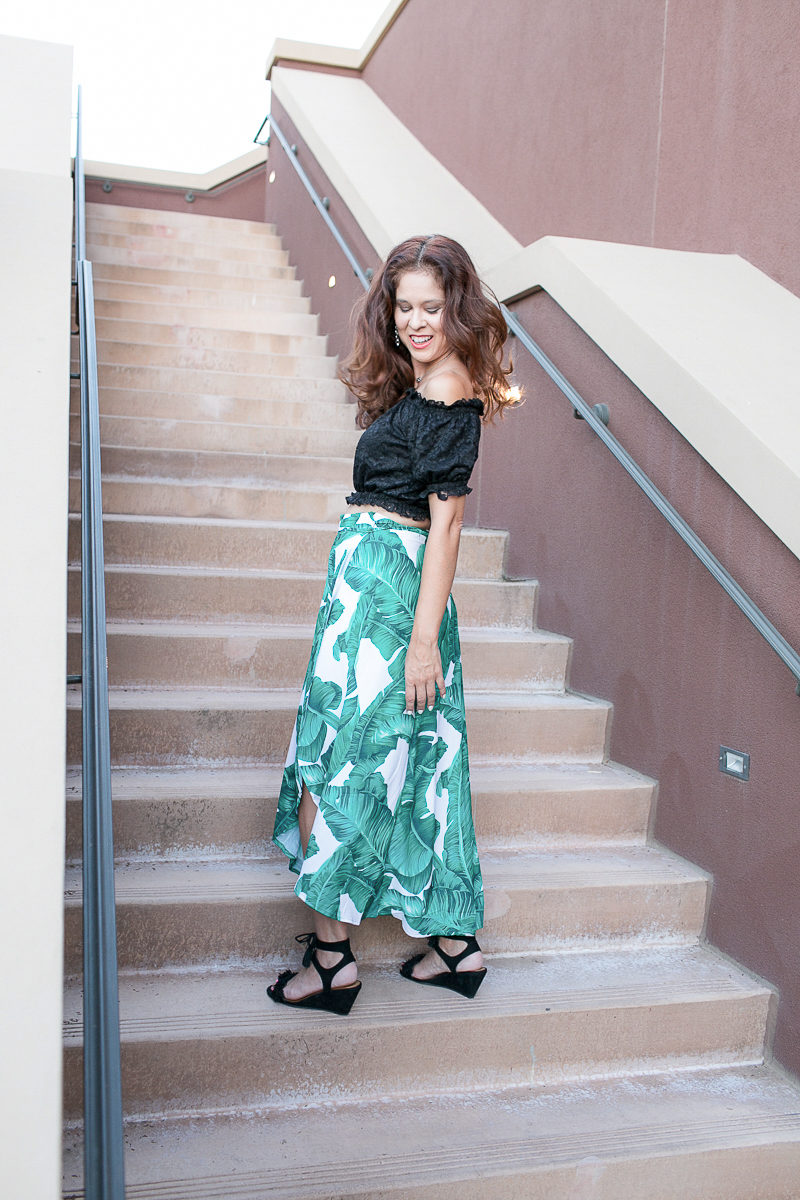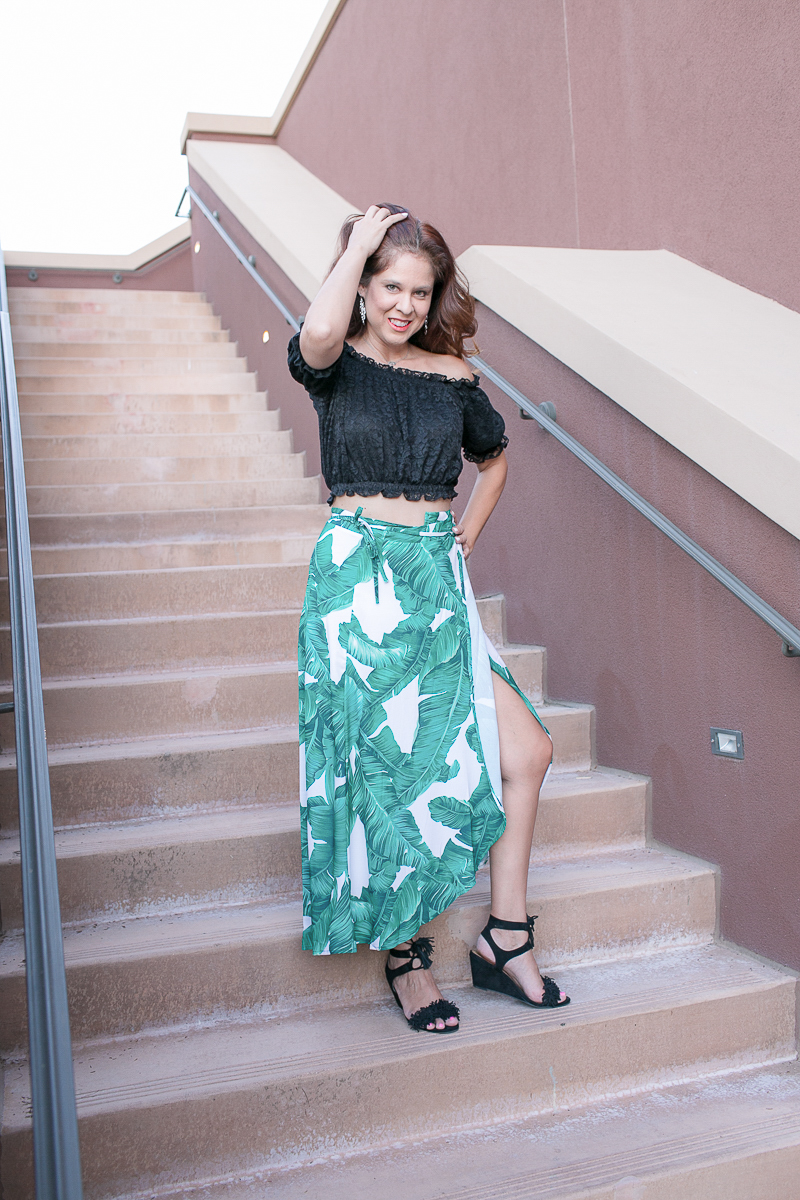 I had been looking for a black wedge for awhile now. I was super excited to find these (they come in other colors too). I'll link them below!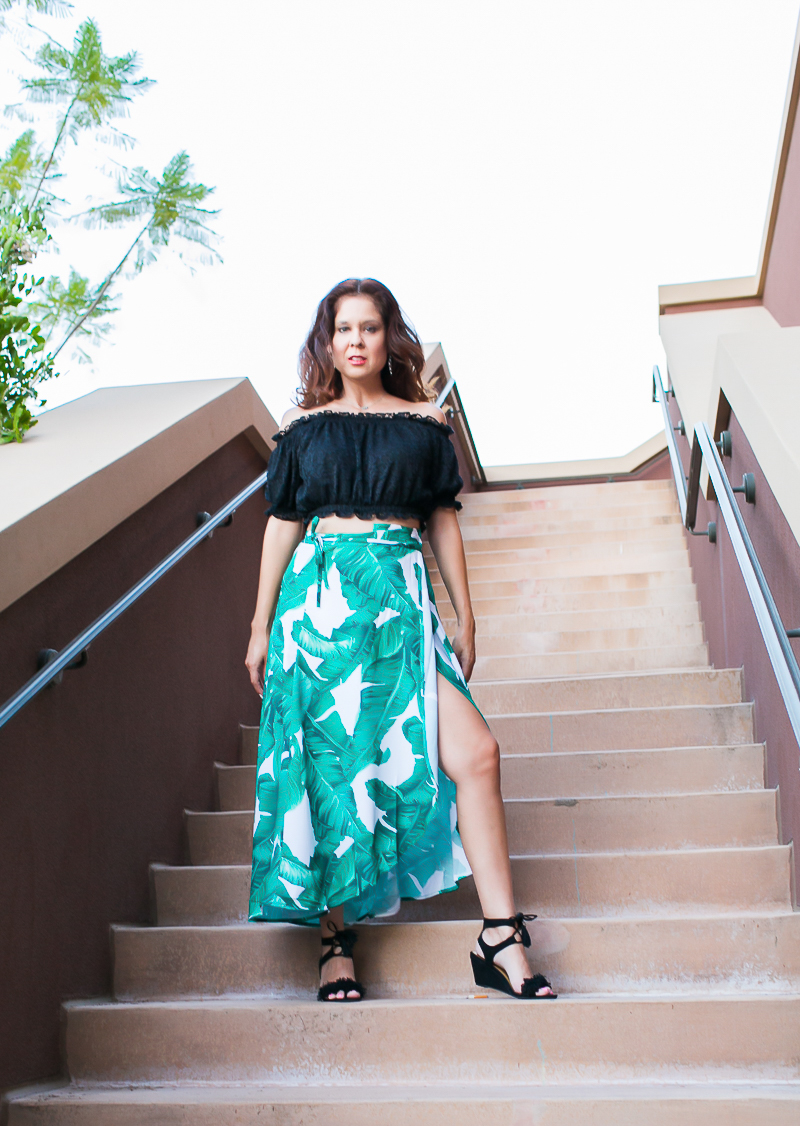 Skirt: ZAFUL; More high waisted skirts: HERE!!!
Crop Top: ZAFUL
Sandals: Macy's –on sale!!
Necklace: Kendra Scott
If you haven't checked out ZAFUL go do it now! Lol. Their clothes are the cutest and the prices are just right too. A win win!