Hi Lovelies
I wanted to tell you about a new product that I just received. Its a makeup applicator called Sonicblend. Now this is not just any electronic brush, this has such a superior quality of application! The Sonicblend to begin with has antimicrobial properties so the brush head stays cleaner longer. Now for the application part, the Sonicblend rotates faster than any other makeup brush at up to 400 micro-movements per second. This results in a natural airbrushed look every time!
First, choose your liquid foundation to start. You'll just need a small dab really. I use the back of my hand, but there are makeup palettes or even a small ceramic dish.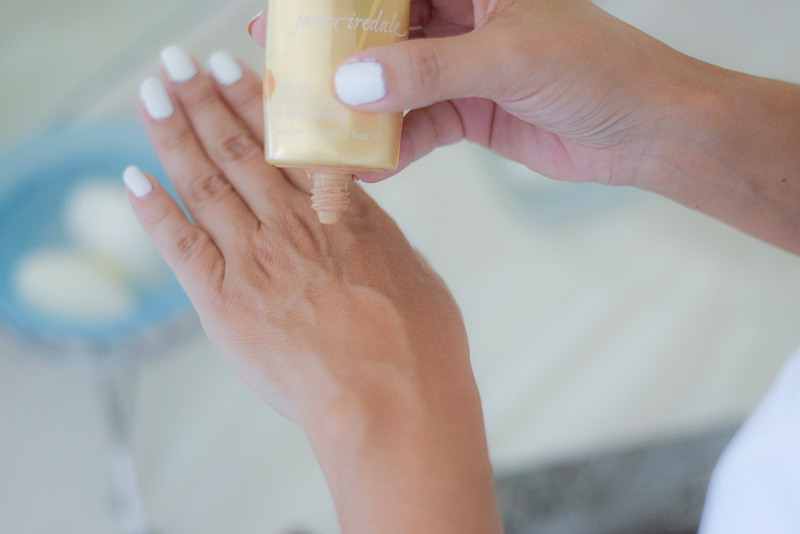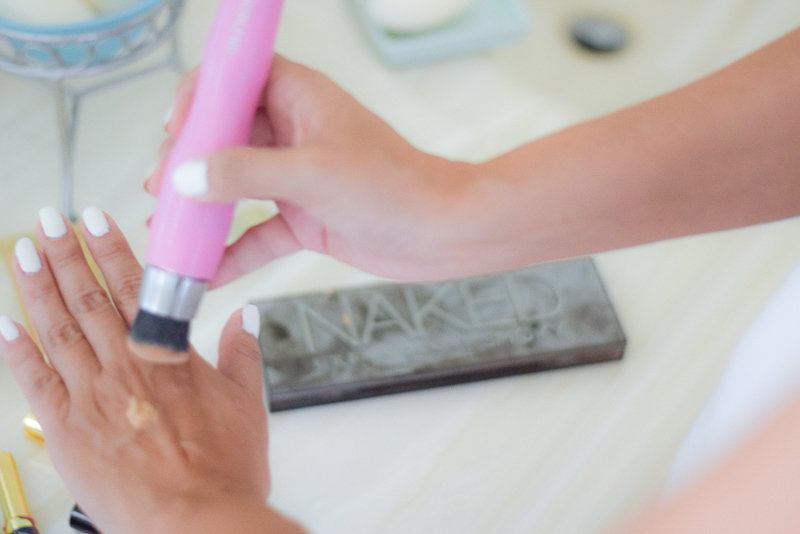 The brush speed is programmed for the easiest of applications. It easily charges for use with the USB cord that it included. This brush stays charged for many uses, not just the one time.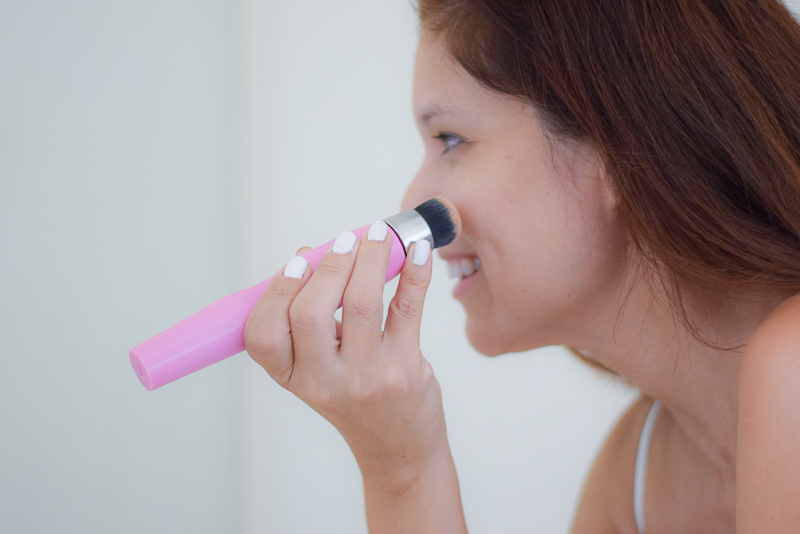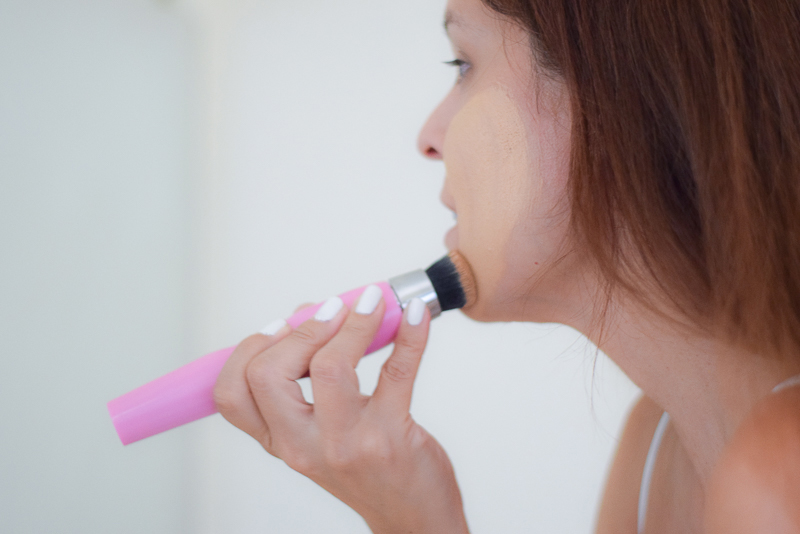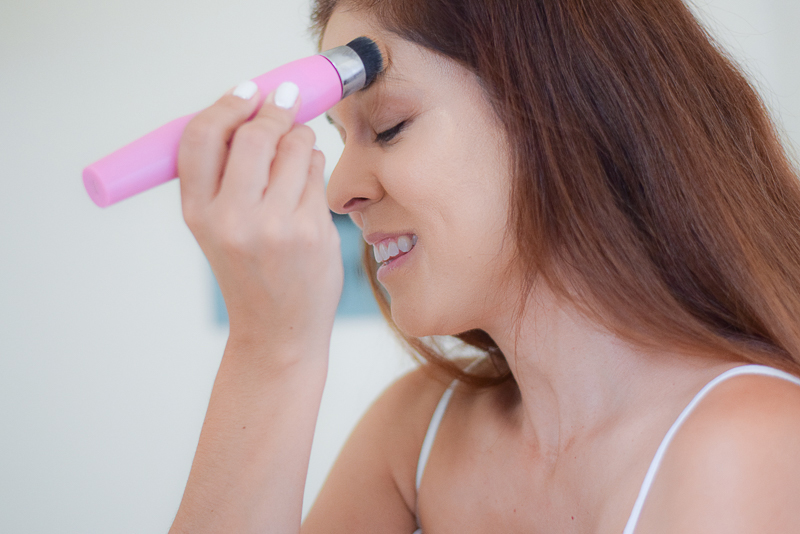 The brush can be used to apply various cream products, such as highlighter, bronzers or a cream blush tint. The brush is so advance that it uses:
"Intuitive patent based technology that uses sonic movements to prevent clumping by dispersing individual granules of makeup into wrinkles, enlarged pores & fine lines for a 3D flawless makeup application"–Sonicblend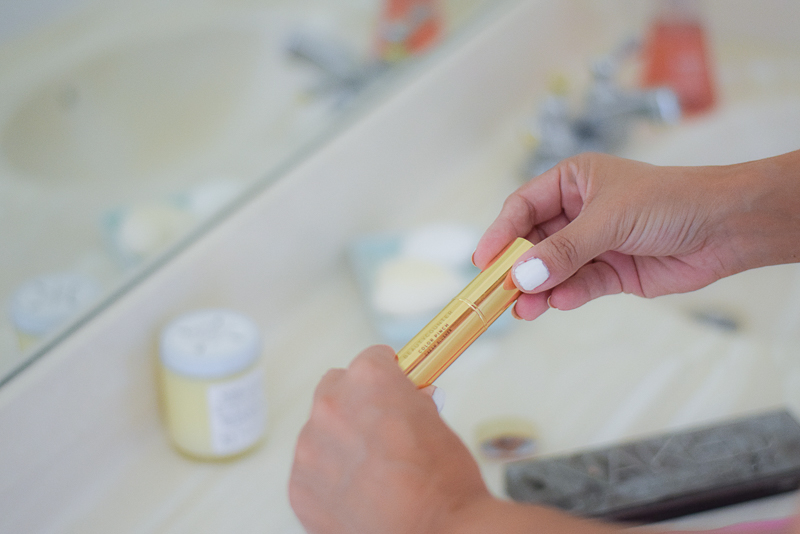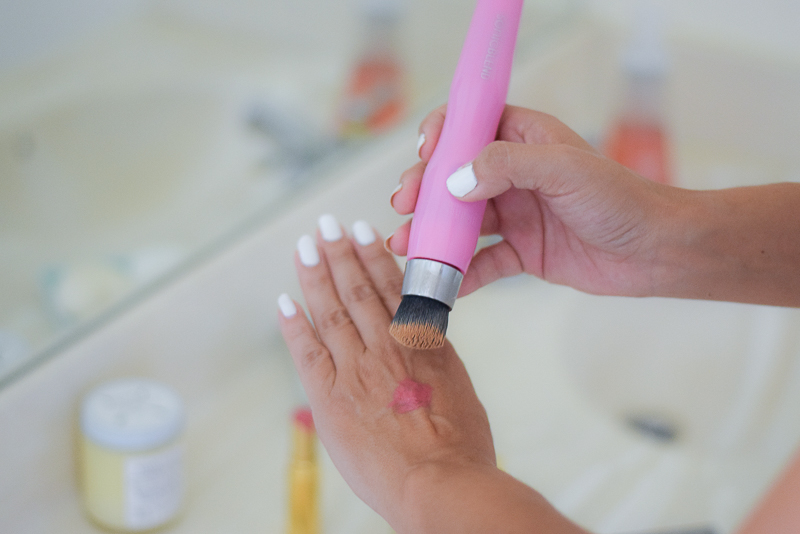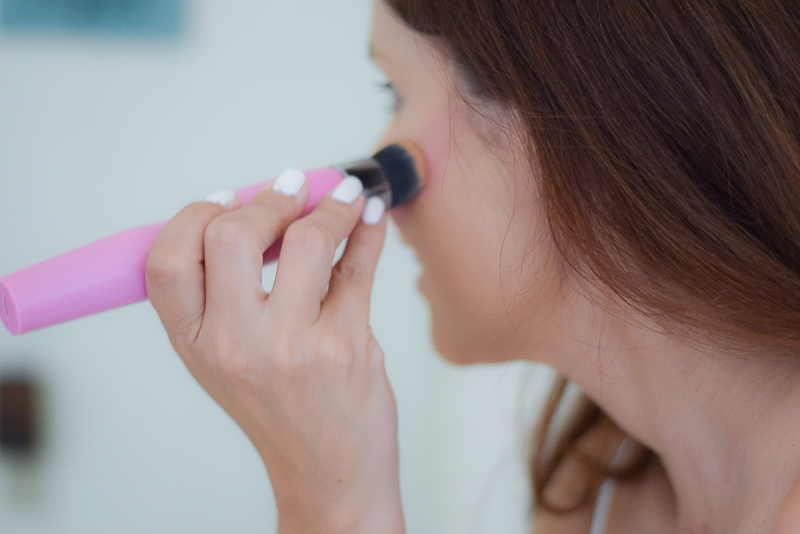 The cream blush seemed better to try than a powder version for better refined control. The Sonicblend does apply powder makeup too.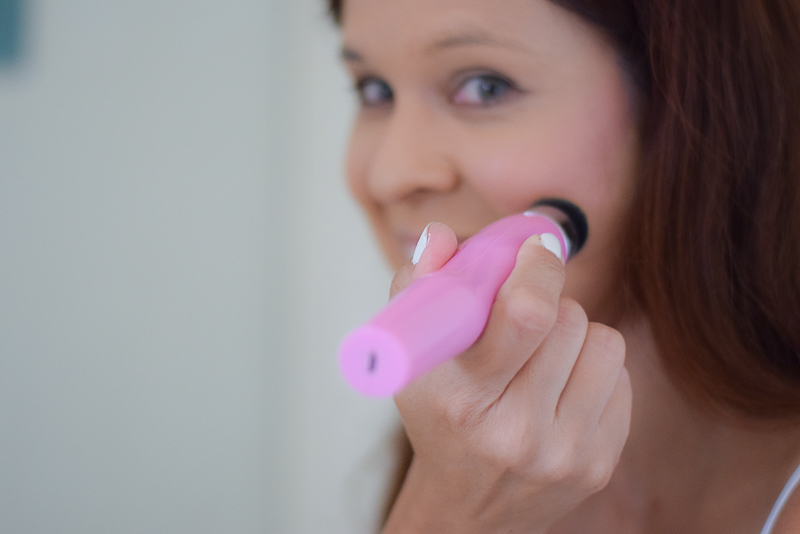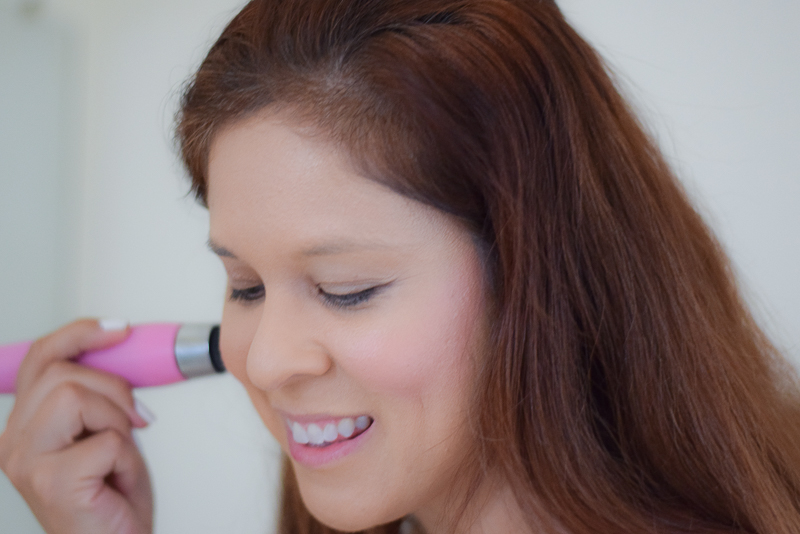 See how natural it goes on!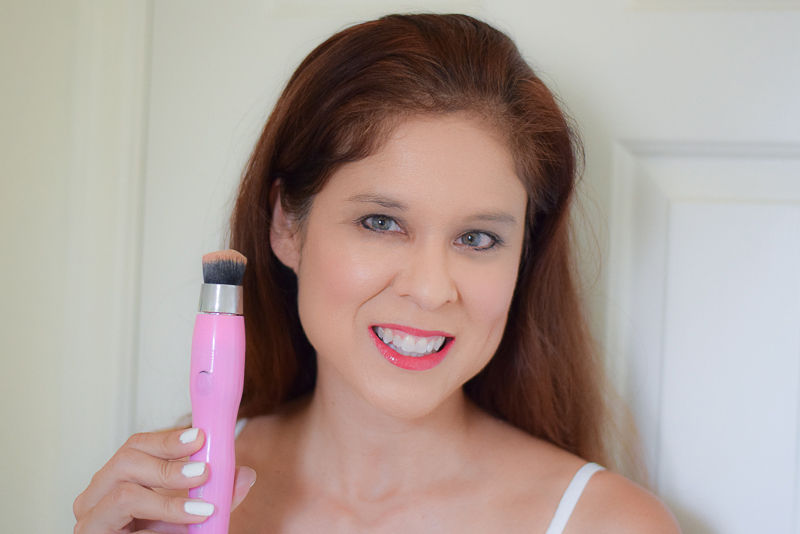 This is the finished application up close!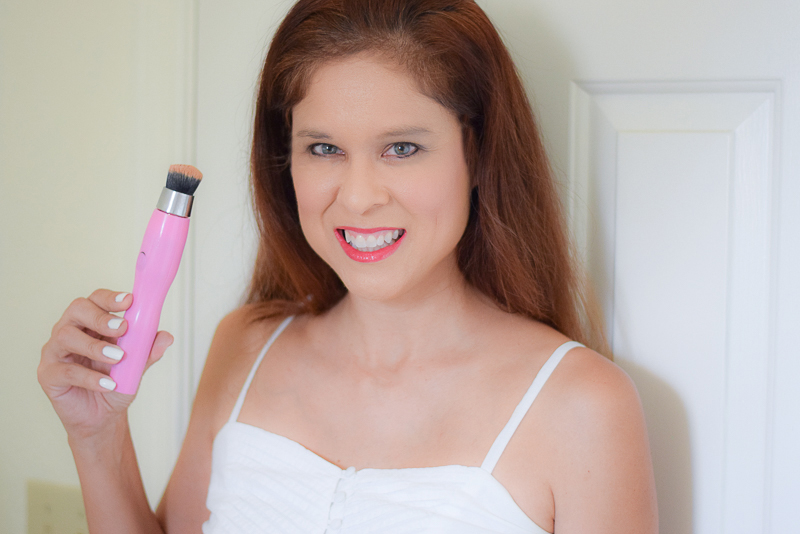 I really love the natural looking coverage you get with the Sonicblend beauty brush. I am not a beauty blogger at all. I am actually quite inept at makeup overall haha. I love this brush which helps me make the process fool-proof! I'll link the brush below.

—sponsored post–all opinions and experiences are expressly mine.