Hi There!!
I am so excited to tell you about this latest collaboration. Hapari reached out to me about featuring and trying out their activewear line. I was pretty flattered! They started off as a swimwear company and have moved more into including activewear.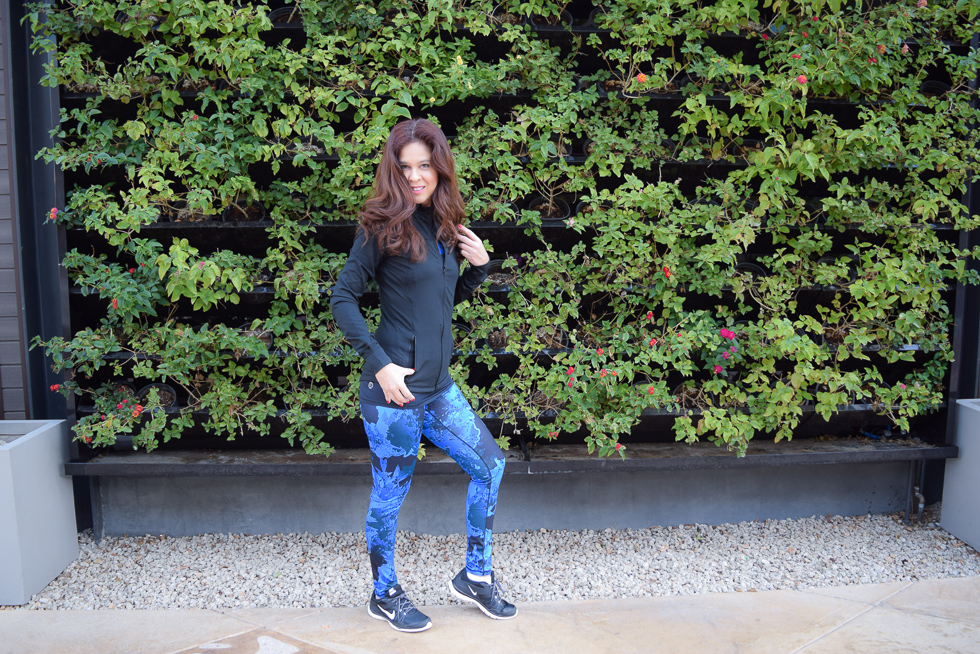 Ok so those that know me well are aware that I am not a gym girl. Now this doesn't mean I'm sedentary, quite the opposite. In 2004 I had a thyroidectomy after gaining over 30 lbs and being pretty sick. I was super skinny for my height before that so many did not realize that I was sick at all. I used to do 5 dance classes a week (ballet, flamenco, belly dance and contemporary). Nowadays, I do my kind of working out–not super structured. But it works for me.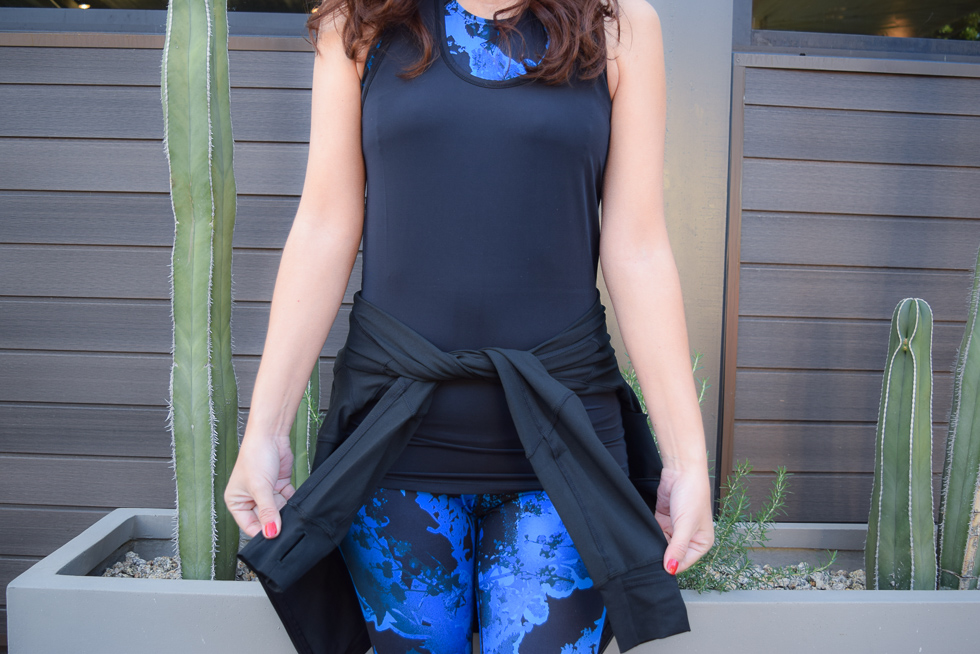 I love to walk with my dogs. Try to most days! Cleo is always in a hurry to get somewhere (not sure where she is pulling to get to lol). She is about 6 months old now and has a ton of energy. The other 2 have no choice but to keep up!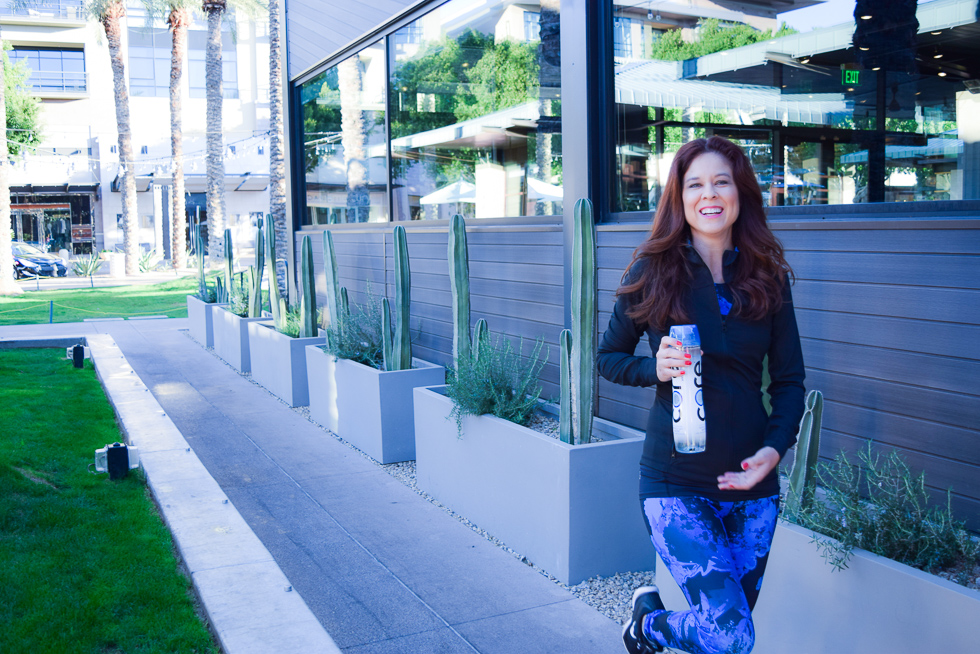 I usually swim most days when my pool warms up too. But when its cooler out I love to ride my bike. I have a cute beach cruiser, yes with a basket on the front, that I ride for a good hour. Here in Phoenix, I try to ride as often as I can before it gets too warm. I've actually had my bike tires get worn out/ruined from the pavement being too stinking hot!! The jackets I ordered in size small also. I am crazy about the little thumb holes. Yes something that little makes me happy!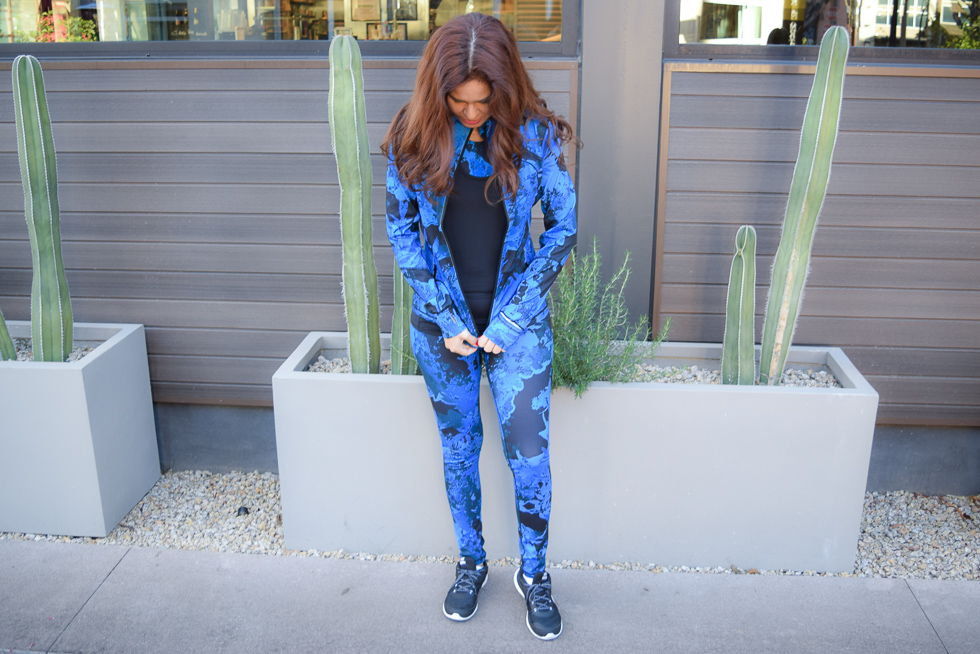 I truly loved these Hapari FIT pieces. They are so well made. Hapari prides itself in fitting a woman's body very well and their activewear is no different.The wide waistband on the pants is so nice to help hide my extra pouchiness haha.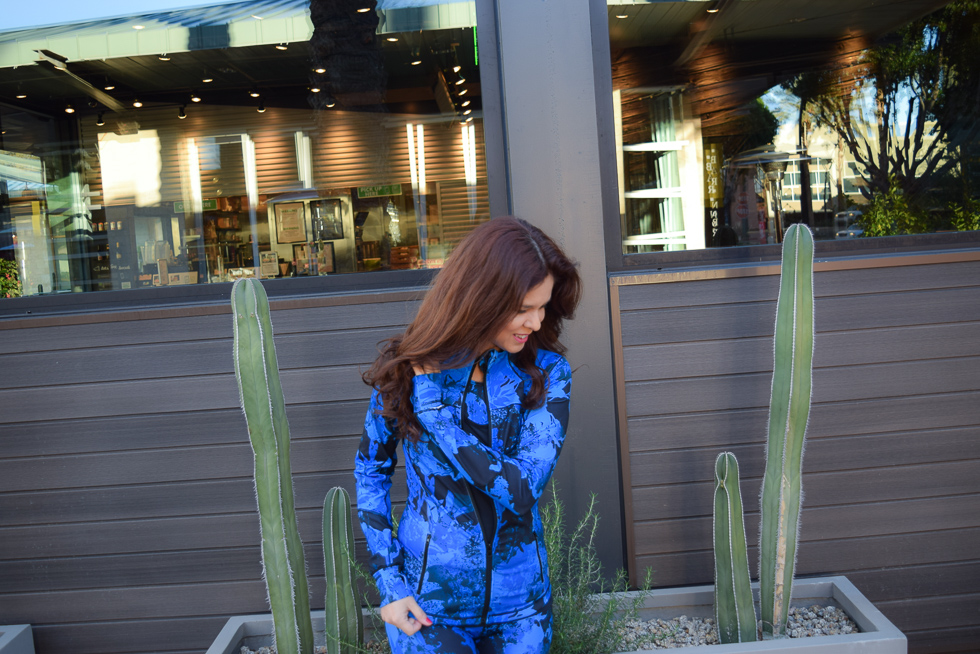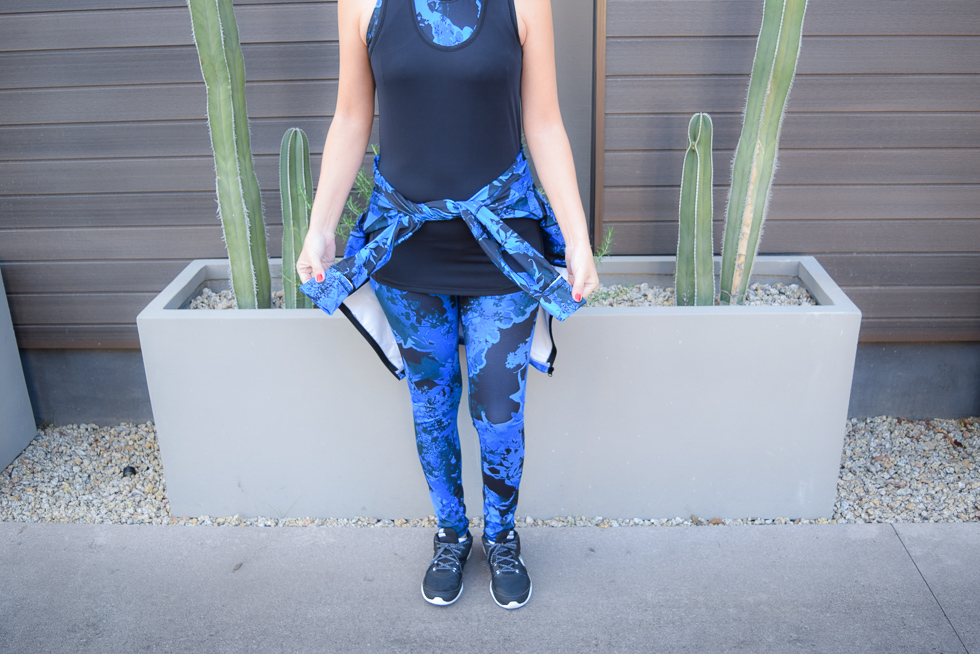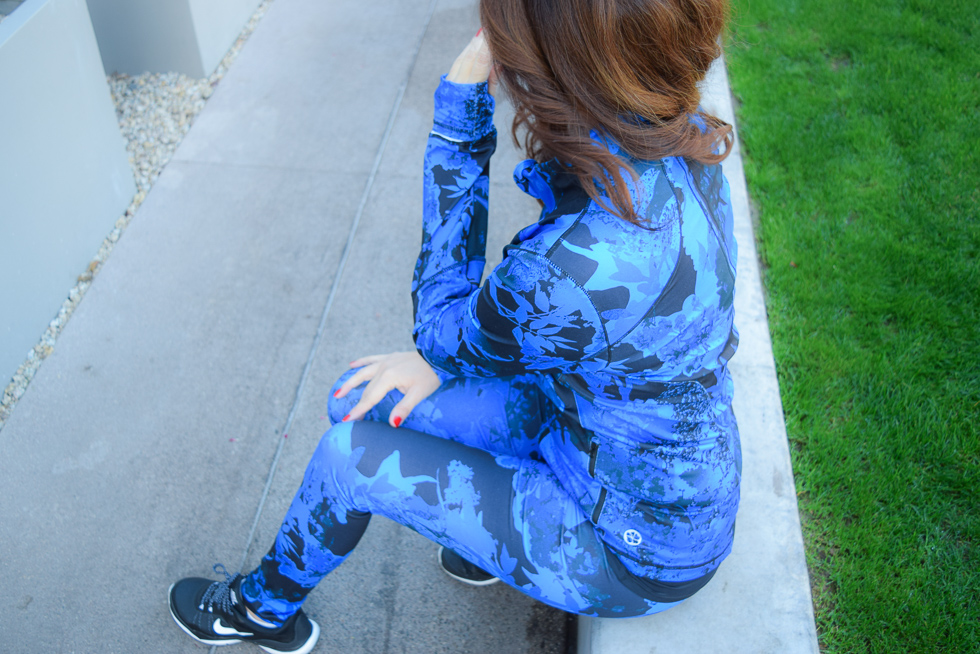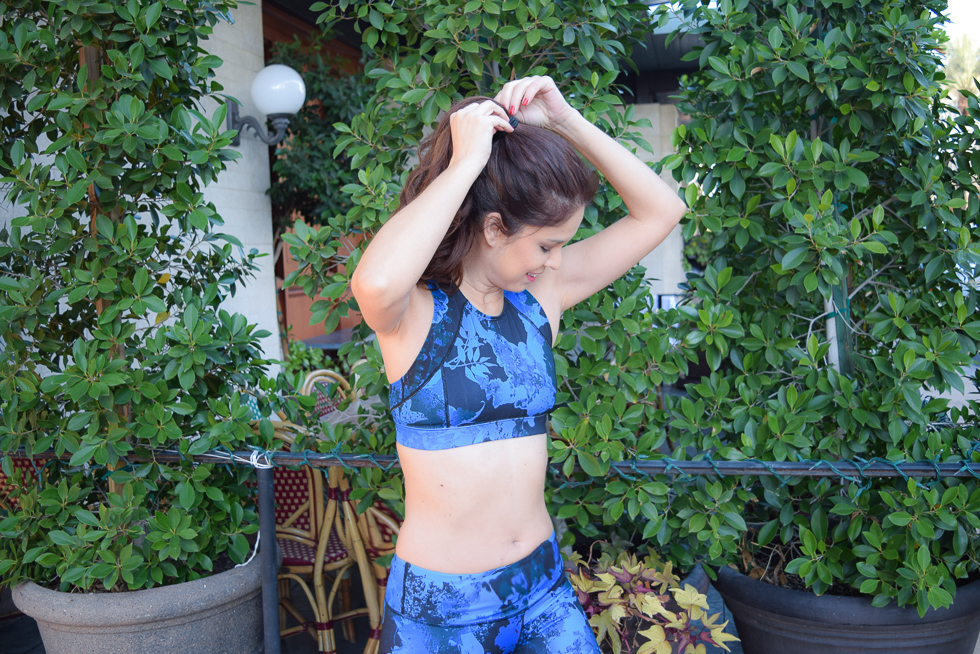 I really loved the way the sports bra fit and the higher neckline too. This is a size small. The pants are a size medium–I'm more "hippy" than the average girl of my height and weight.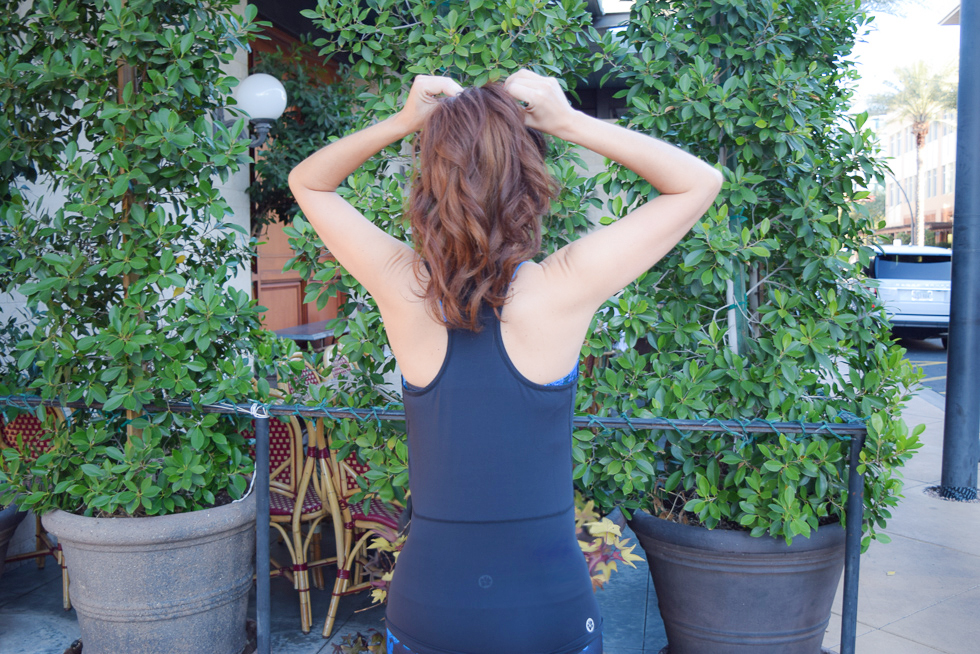 The solid black tank is very lightweight and super soft. I ordered the size small. Really loved this tank! The quality of this active is so well made.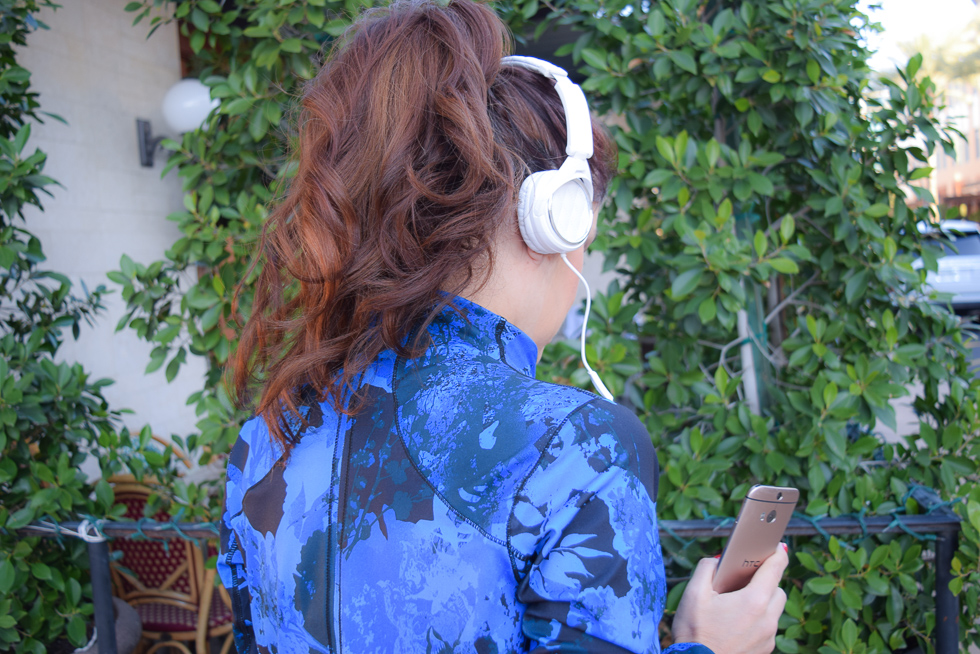 For me whatever I do I have to have music. With my dance background I love all types of music. Sometimes my "workout" is just dancing in my living room. So no one can critique my pathetic jete instead of a grand jete lol!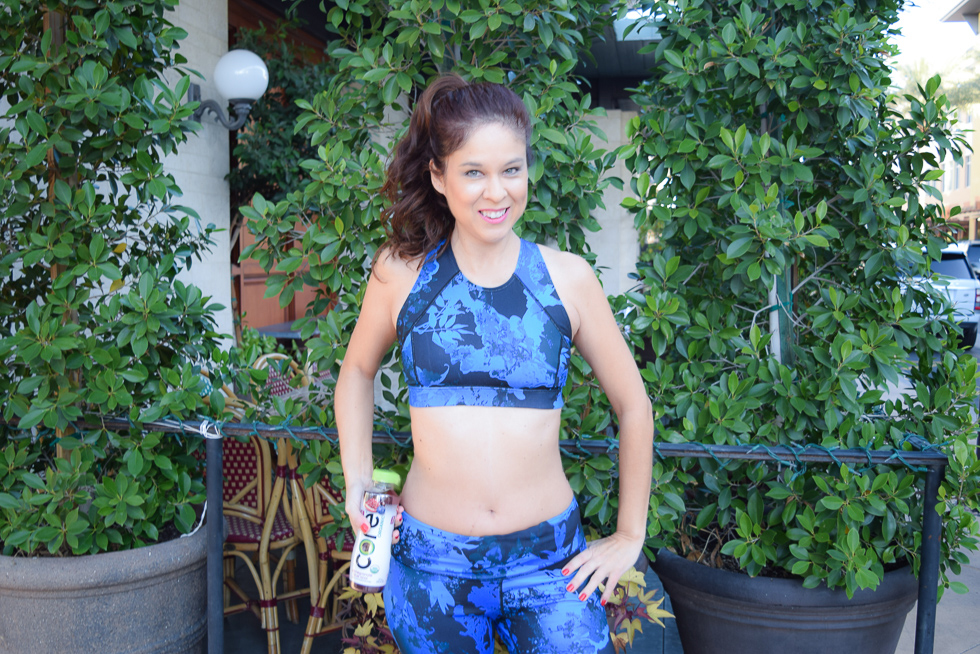 I am trying to get back into actual classes, but life keeps getting in the way. I love nothing more than being on stage. I so miss it. No matter what you do keep moving. I am not in the league of the bloggers who are real fitness bloggers by any means, but if you can get a group of girlfriends together and just go out dancing its a great start. You burn a lot of calories and in heels! It's an excellent workout. So to my friends at the Galantine's party– in 2 weeks, Friday, we need to organize this for sure (you know who you are)!
The best news is that everything at Hapari related to activewear is on major sale right now! The links above are for all the pieces that I received. Also don't forget to check out Core water. I love the taste of their purified water, but best news is that they have just introduced 5 calorie flavored waters!! SO delicious and yet low calorie. No artificial sugars used to sweeten these waters.
Xo,
Marisol
—I received items in exchange for my opinions/content. All statements are mine and mine alone. Special thanks to Hapari and also to Core Water for their collaborations.