Hi Lovelies
I recently had the chance to create an outfit for a tea shop inspired look. I wanted to keep it a bit less traditional and little more sexy. I think it came together pretty well!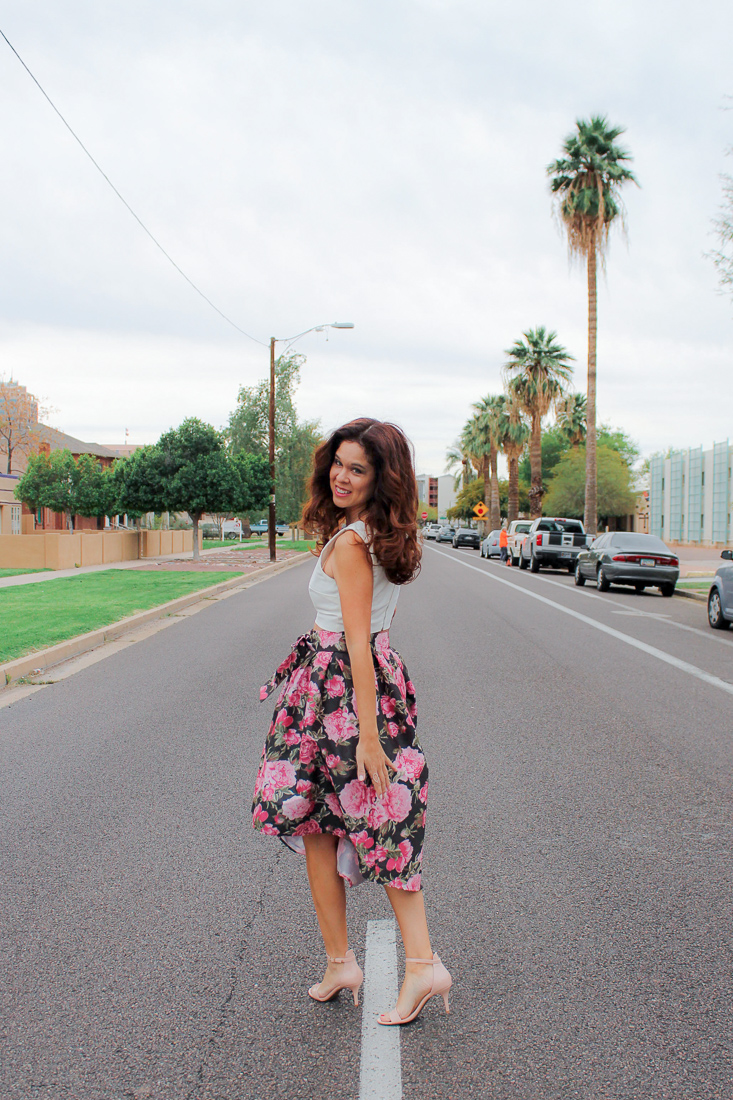 This was such a fun shoot arranged by a fellow blogger Katrina Fox. She was nice enough to share her time with two local  super talented photographers with me. Check out Katrina's blog is you don't already follow her The Foxy Kat she is as sweet and she is stylish!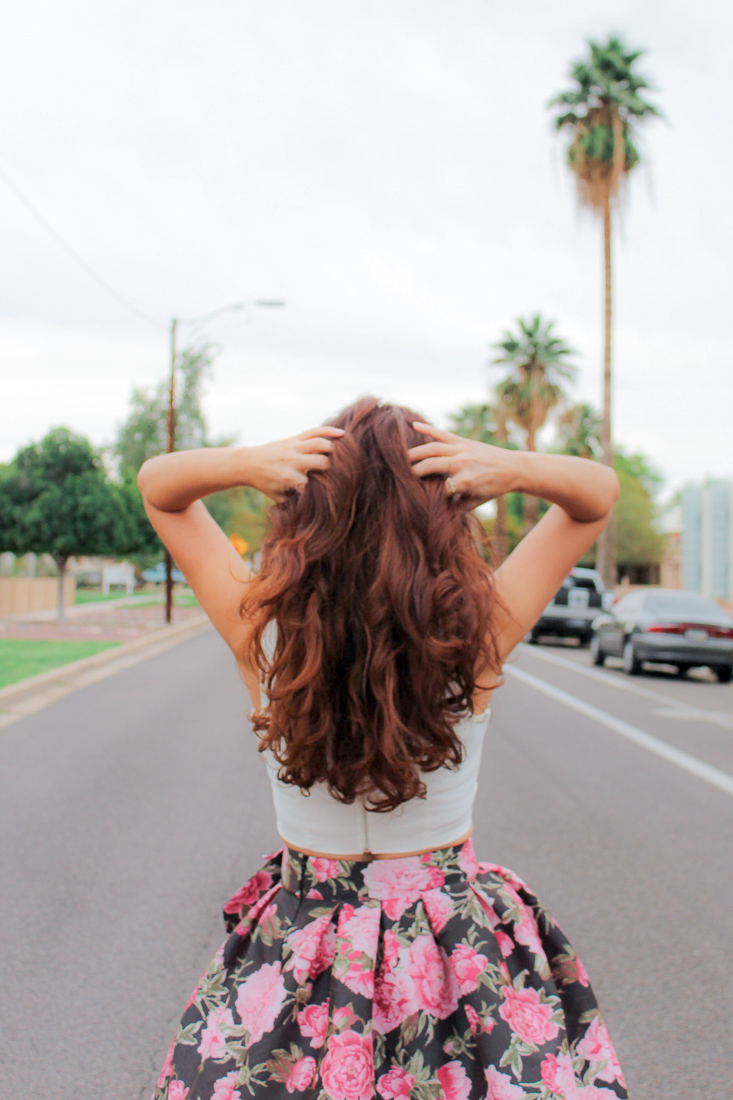 This was my first meeting with Rachel. She is a local Phoenix photographer that I met that day for like for 2 minutes before we started shooting lol. She was very open to my crazy ideas and had an easy way about her so I was able to have fun.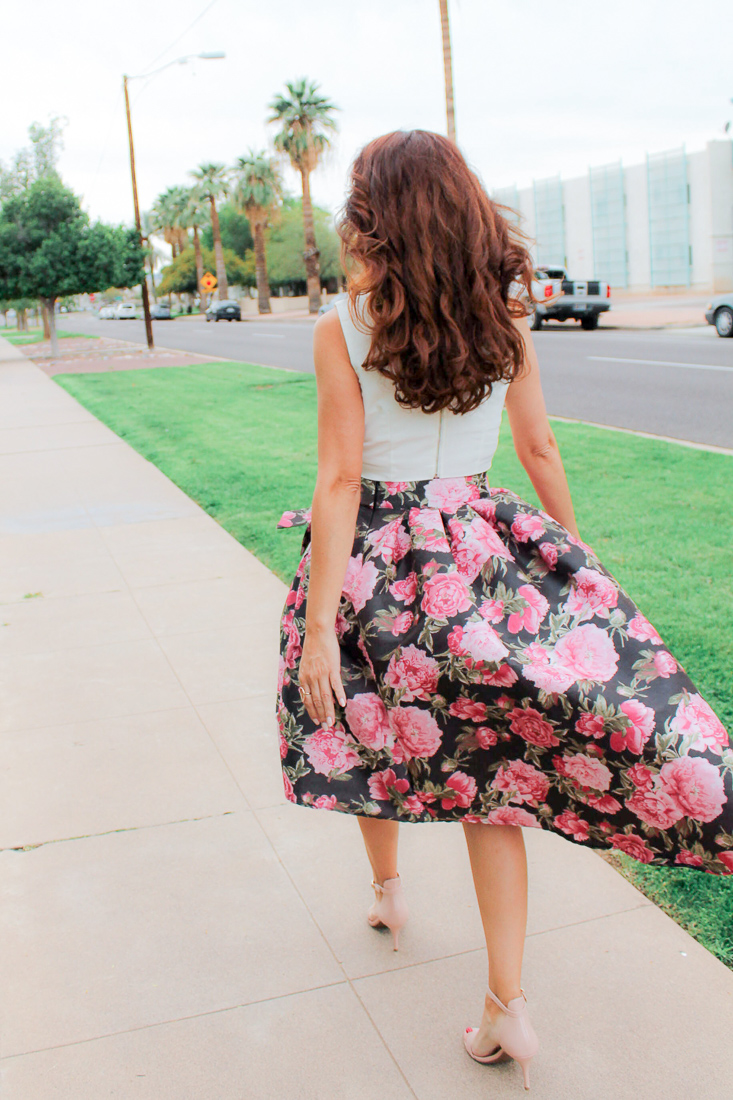 The wind cooperated nicely this day lol. I loved the high low cut of this skirt and this print so much. It was a lucky impulse buy just the day before too!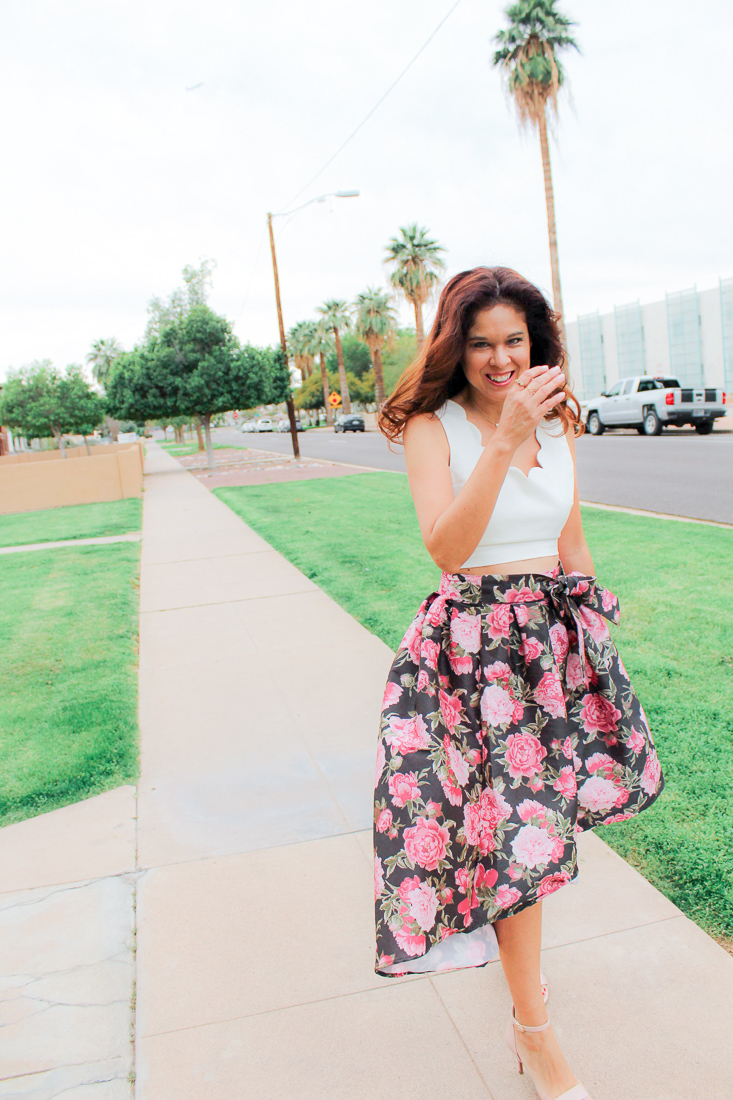 This gorgeous archway is right in front of this cute local Phoenix restaurant. The owners pulled up just as we started shooting and they were sooo sweet. Can you guess where this is? They serve my favorite gluten-free pizza!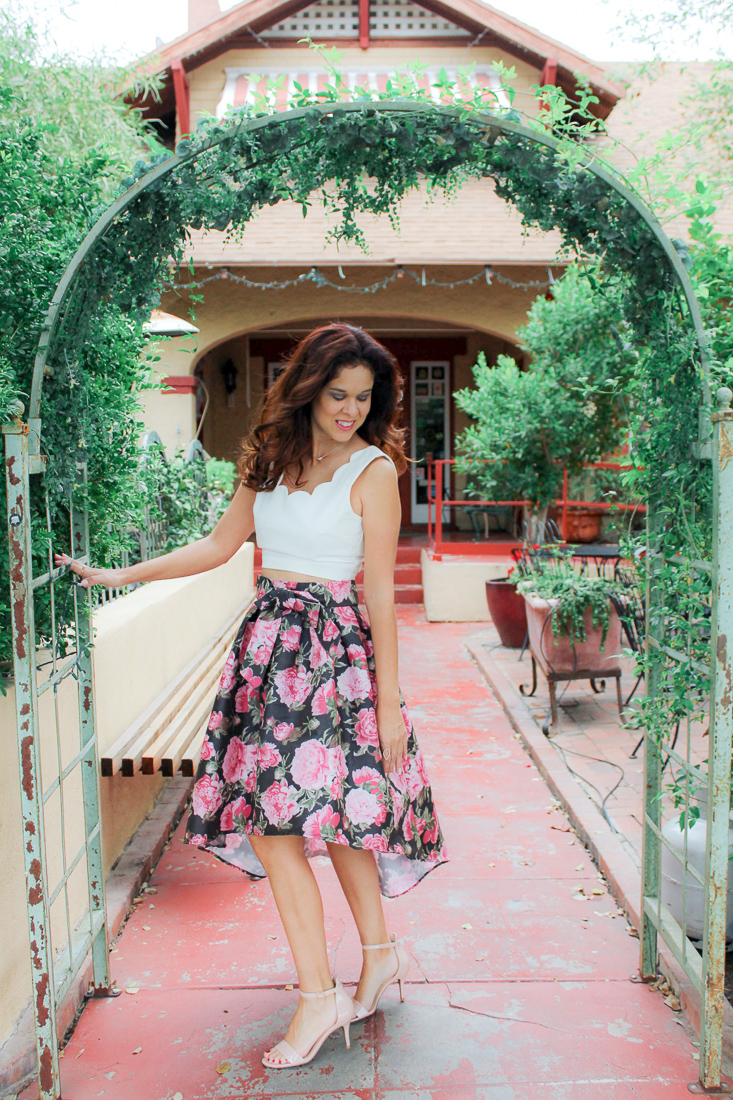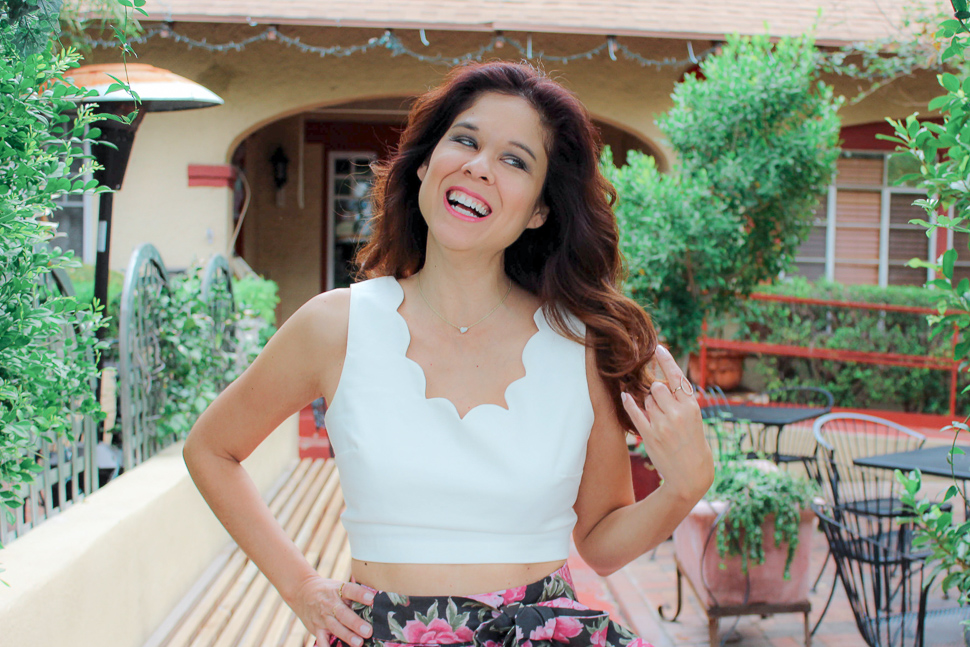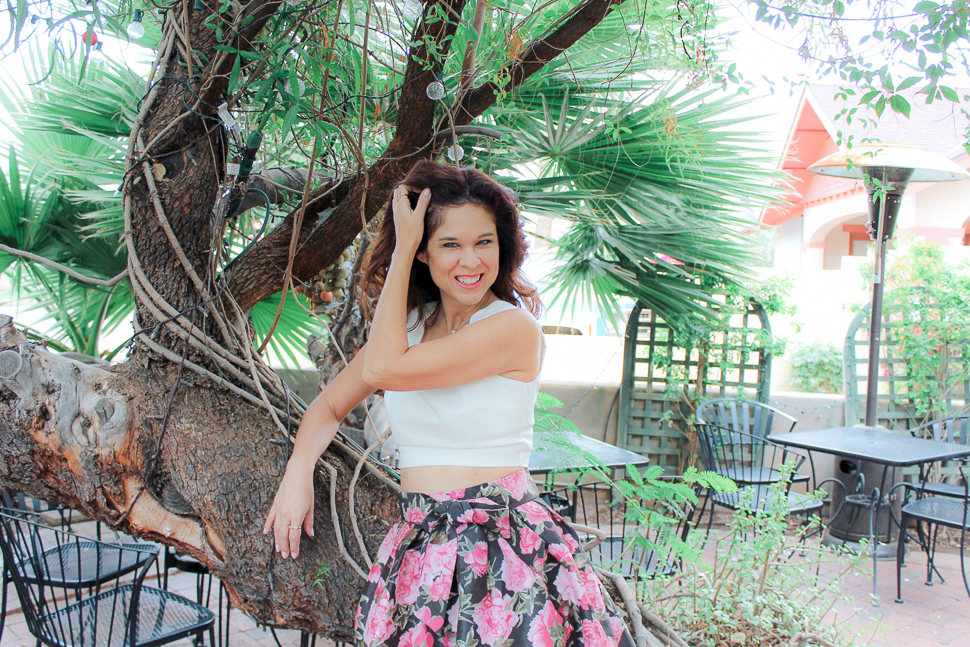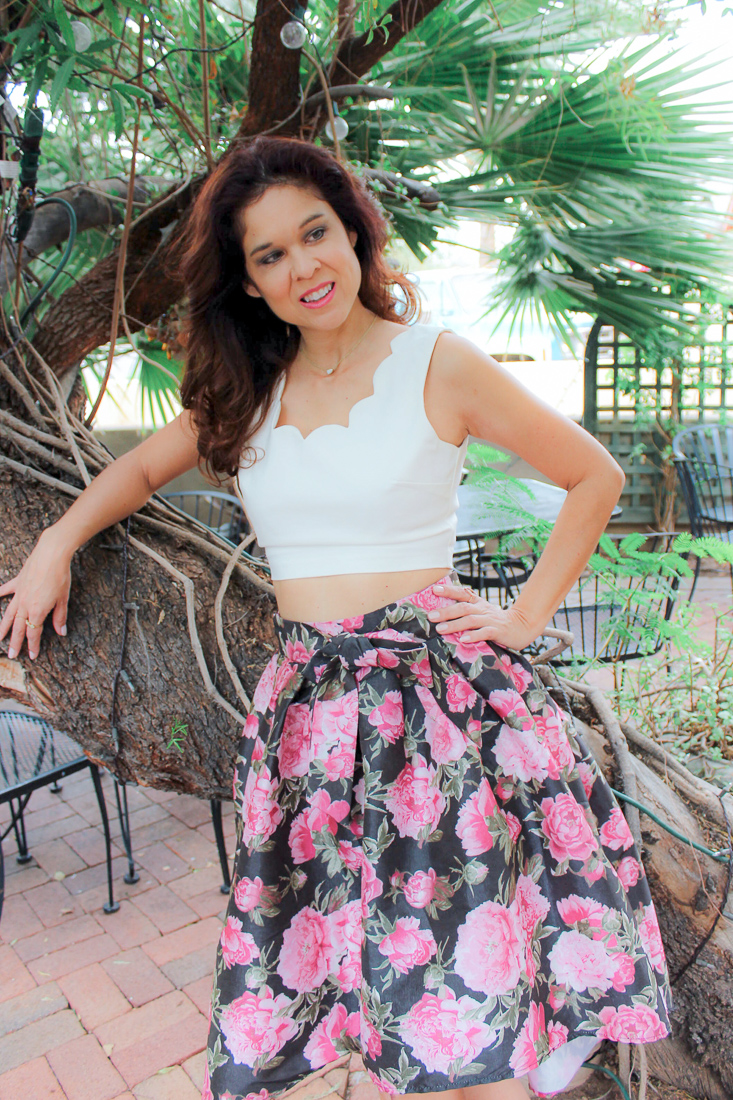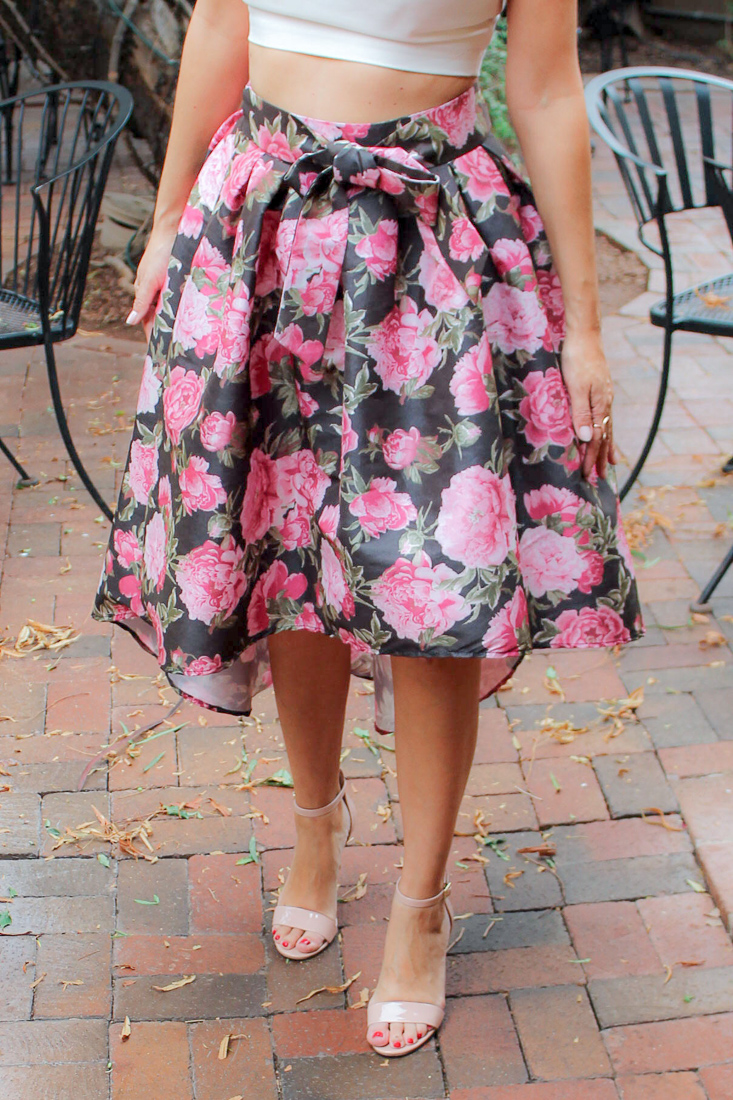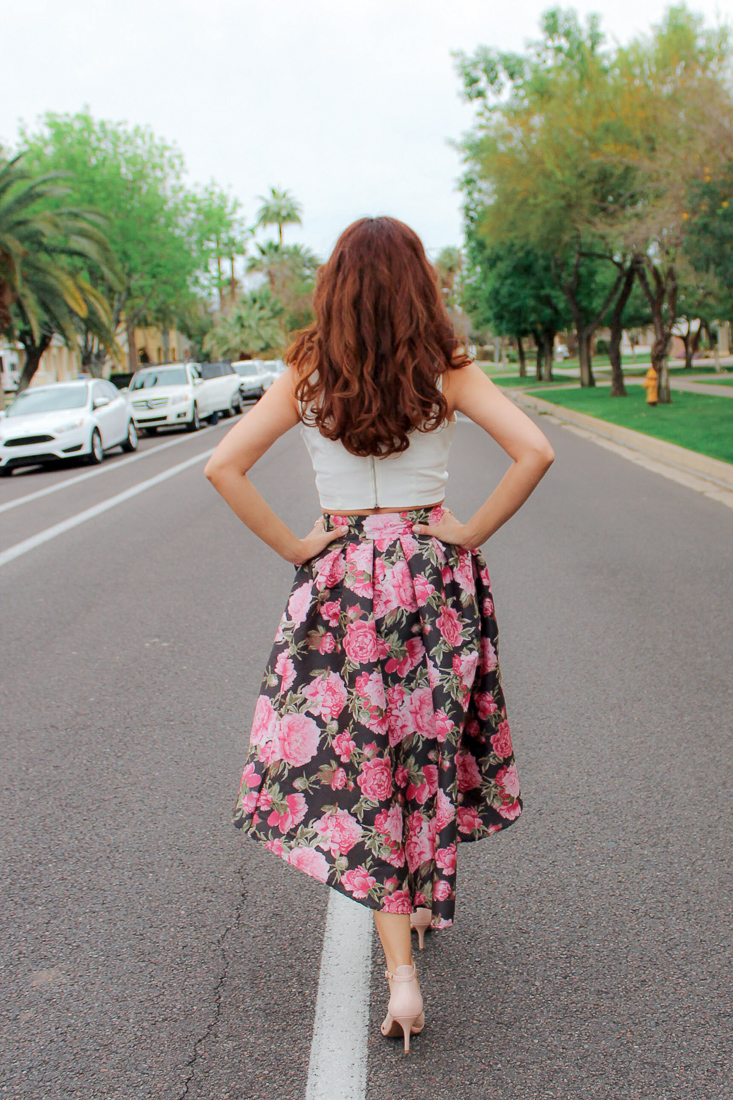 Taffeta Skirt: in stores only–super sale! Rue 21
Crop Top: old; Similar-Forever 21
Heels: Nordstrom
Photography: Rachel Fischer
Let me know what you think about this more flirty look vs a more classic tea time dress. Btw anybody have any guesses where this shoot was done?!?
Xx,
Marisol