Hi Babes!
So when I was in Kansas City, I attended a garden party which gave me the idea for this shoot. I love the the old homes that KC has preserved. Simpson House is one such place. The home is available for events and weddings and has pretty green gardens a long with a gorgeous stone facade.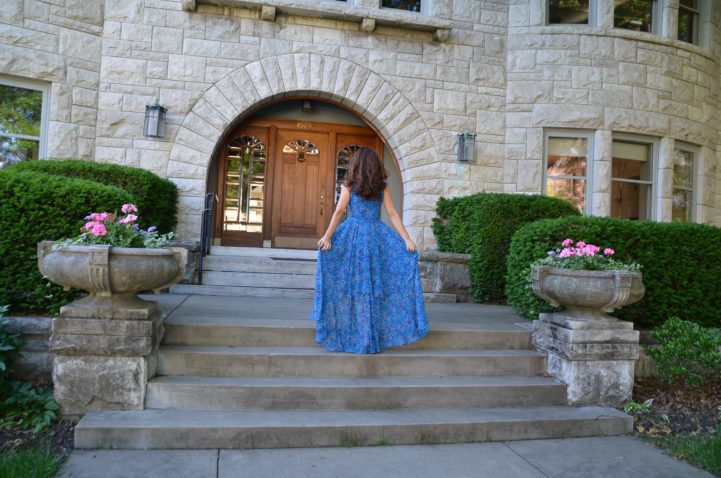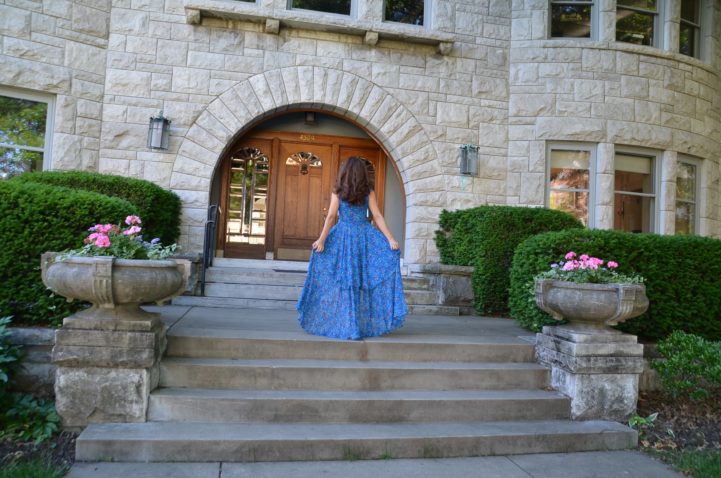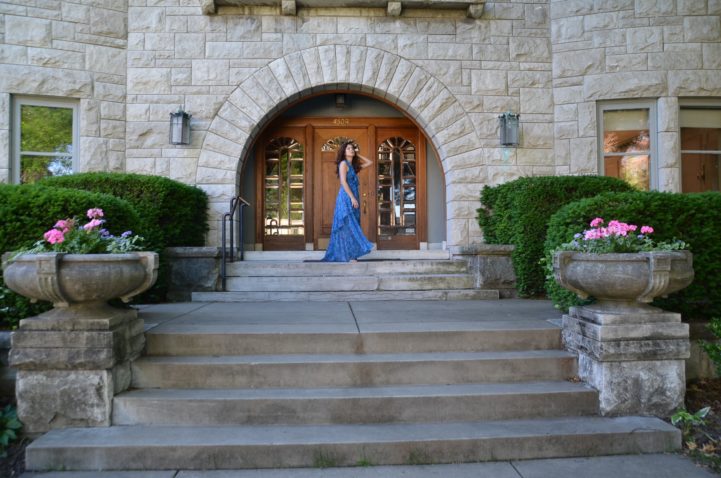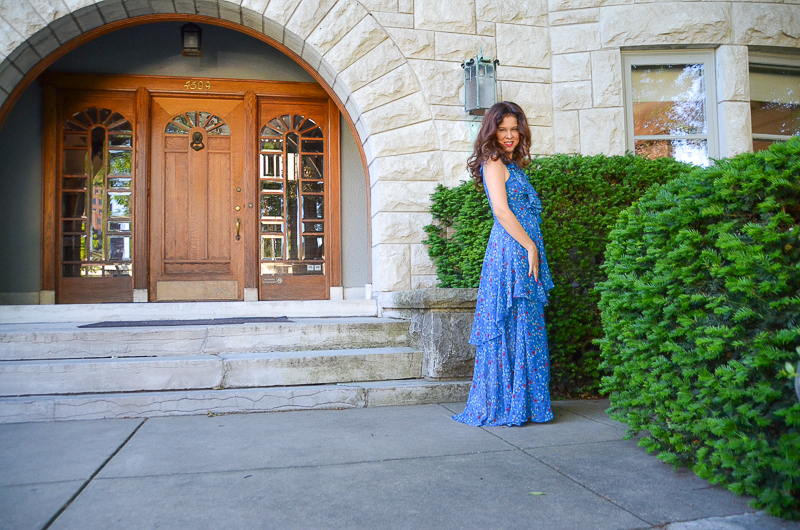 This entryway reminds me of the grand homes of the South lol. I should have been born when Scarlett O'Hara times were around haha. This long bright blue maxi is super flowy and very feminine. I love the high low hemline and the rounded edges.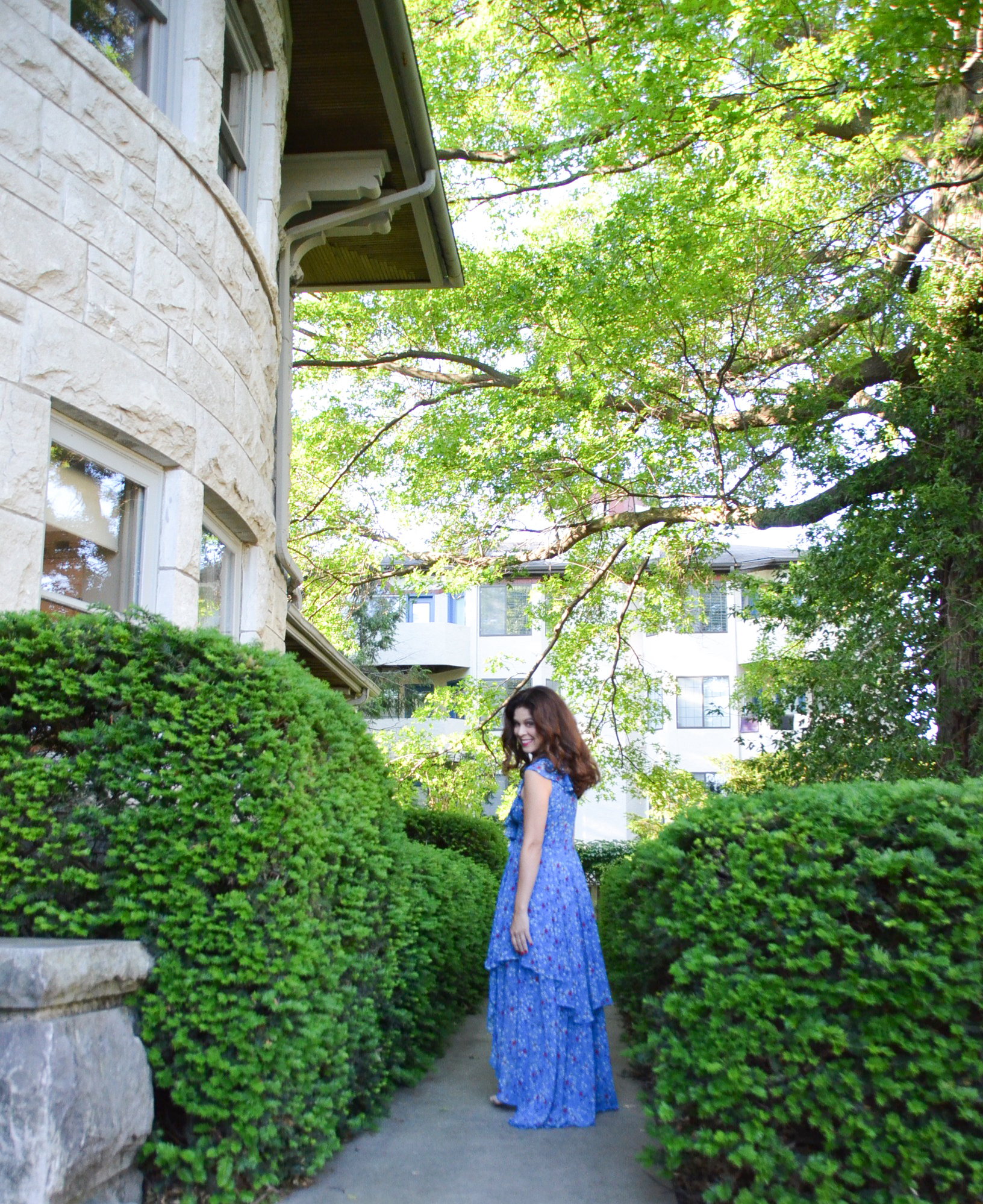 Kansas City is always so lush in the summer after the Spring rains (it rained more than half the week when I was home)!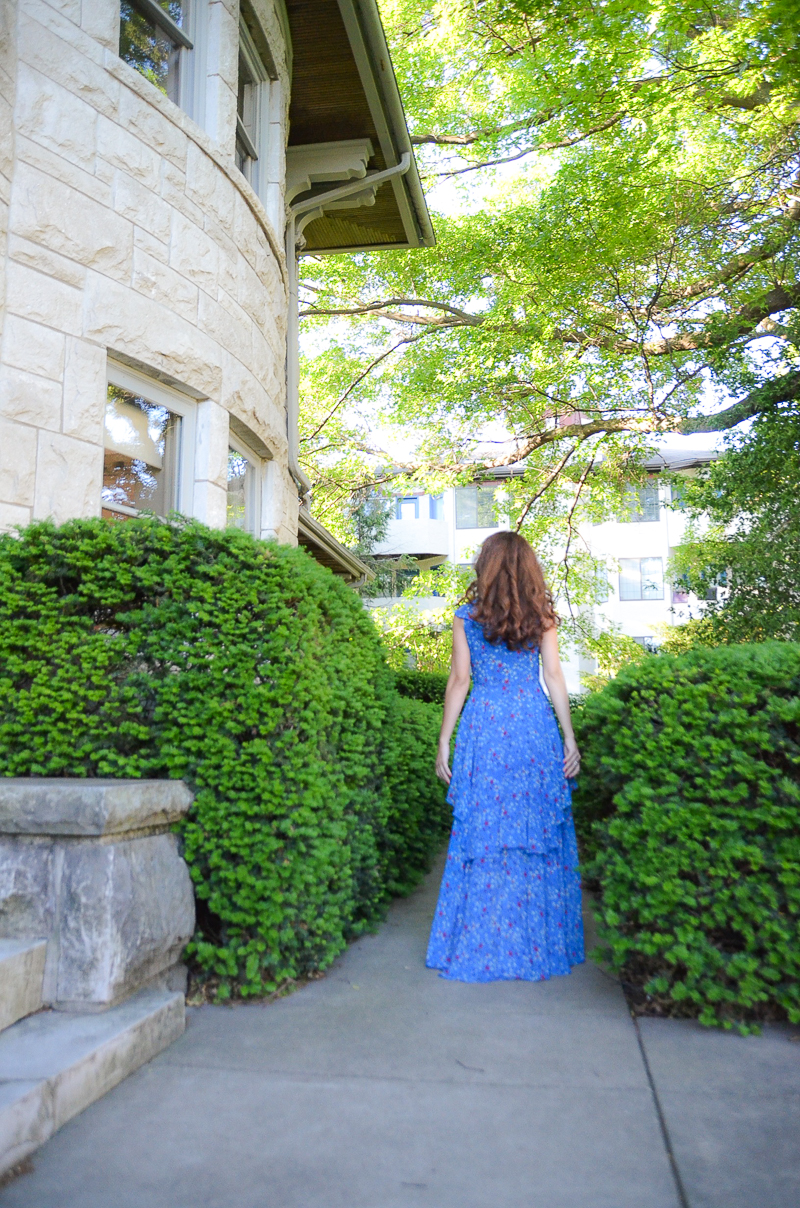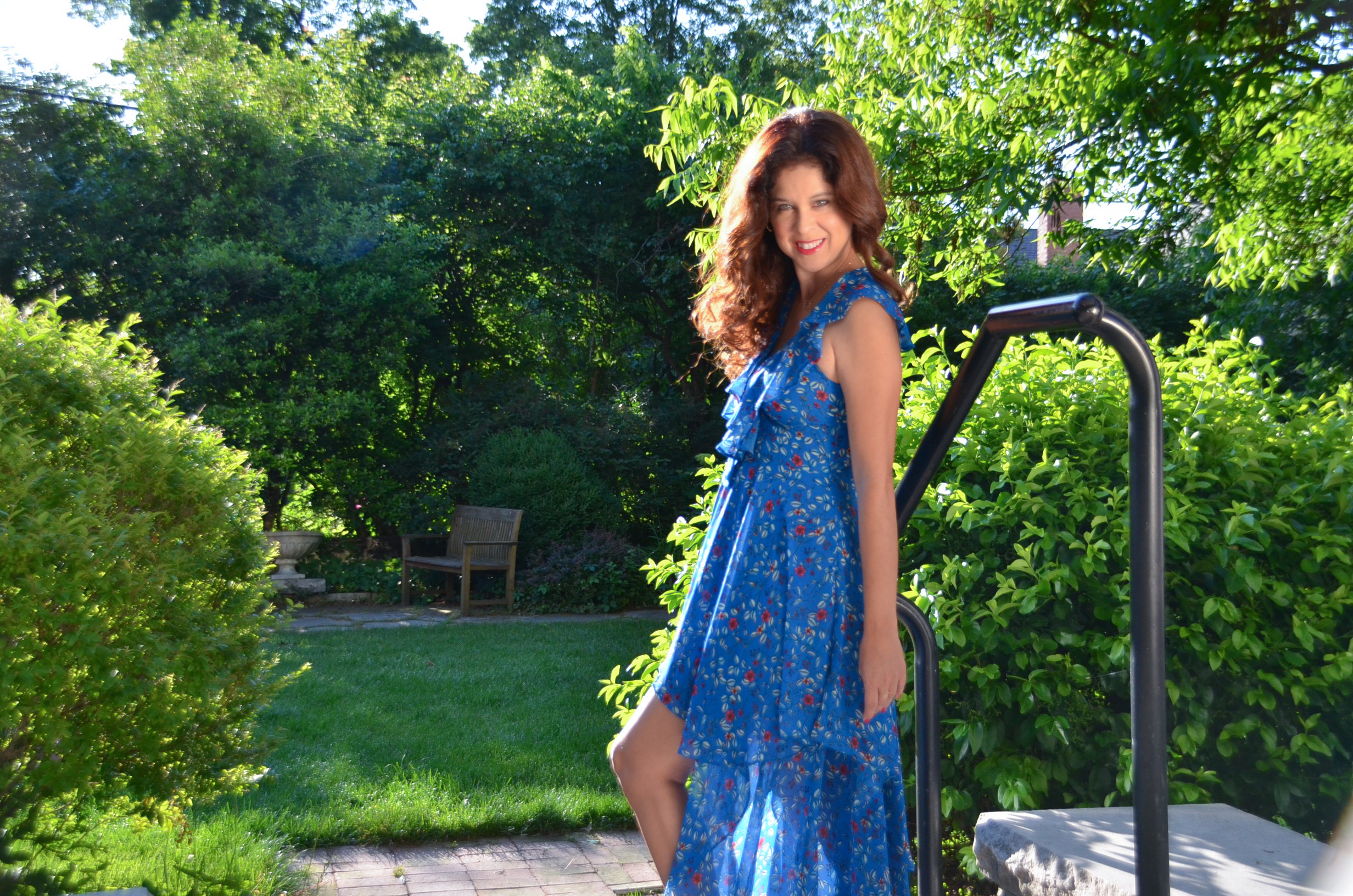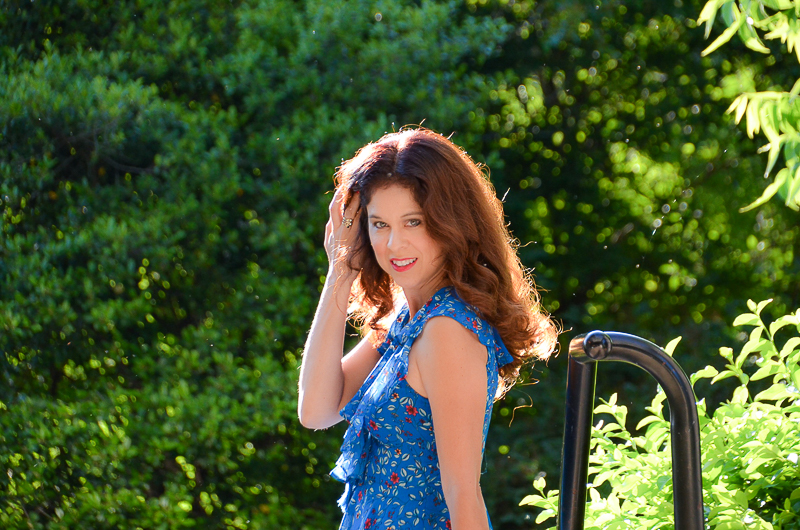 This dress has pretty lace-up details at the bodice and so I kept my accessories super minimal. The print is also enough to stand on its own.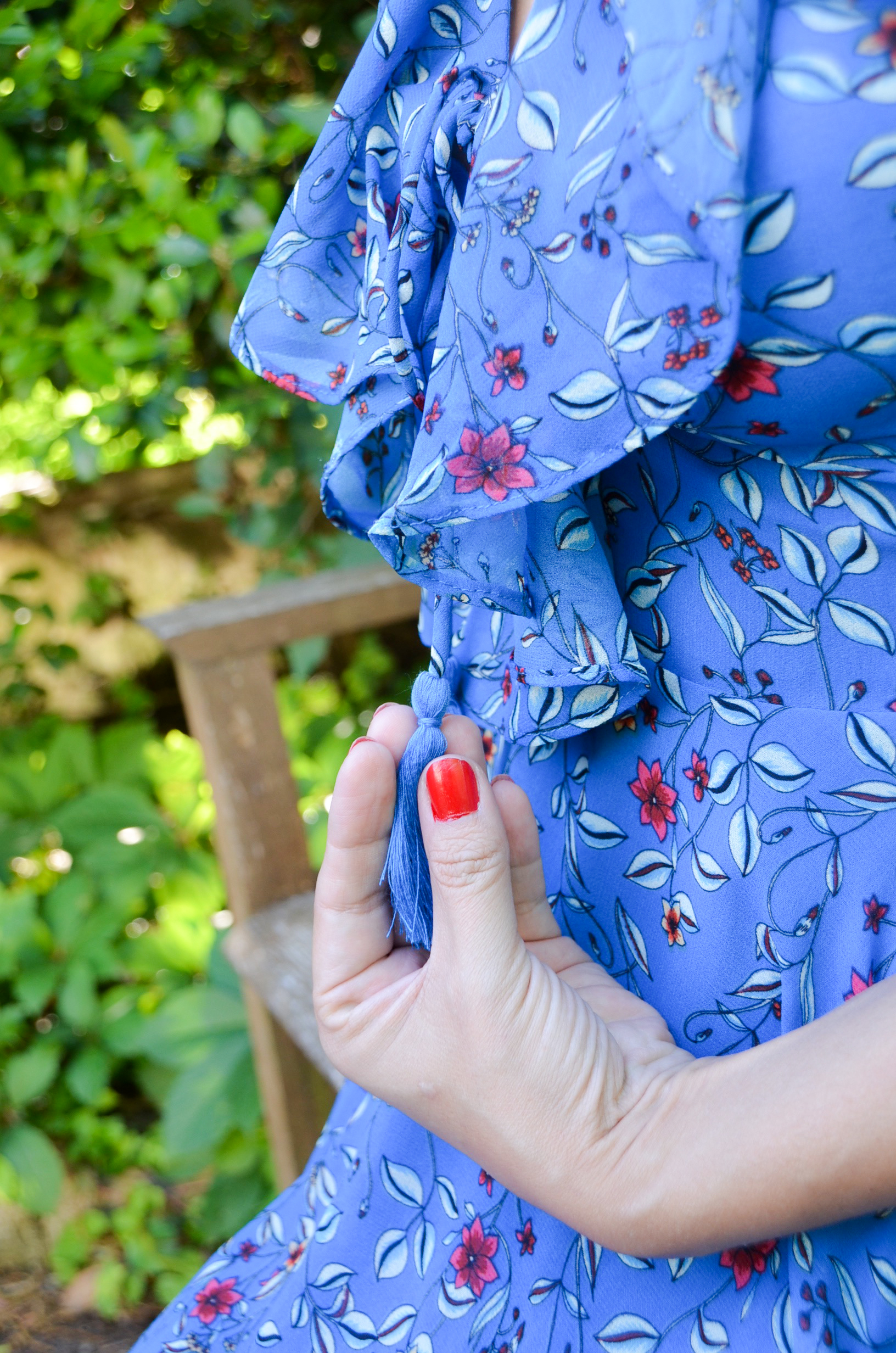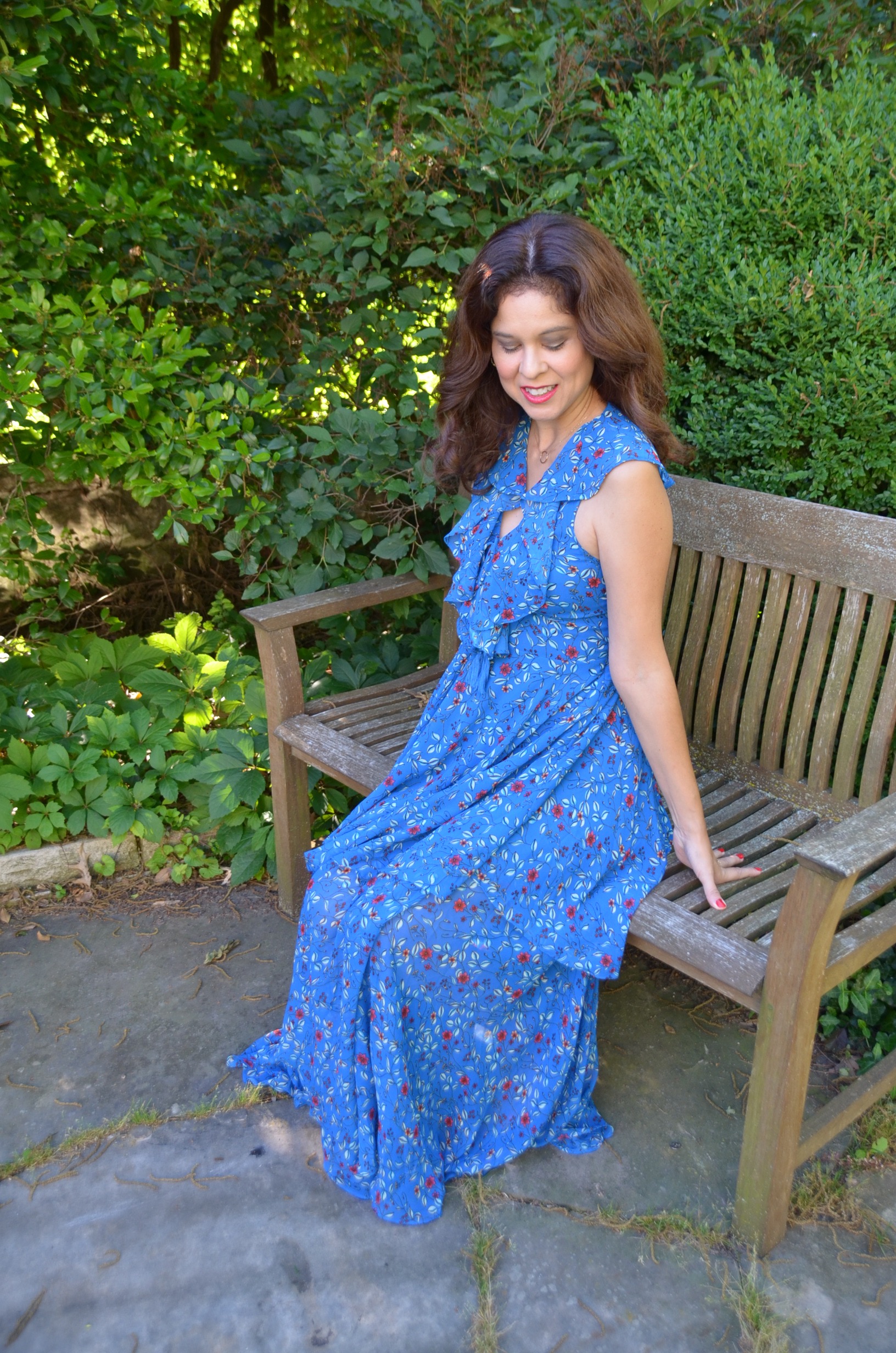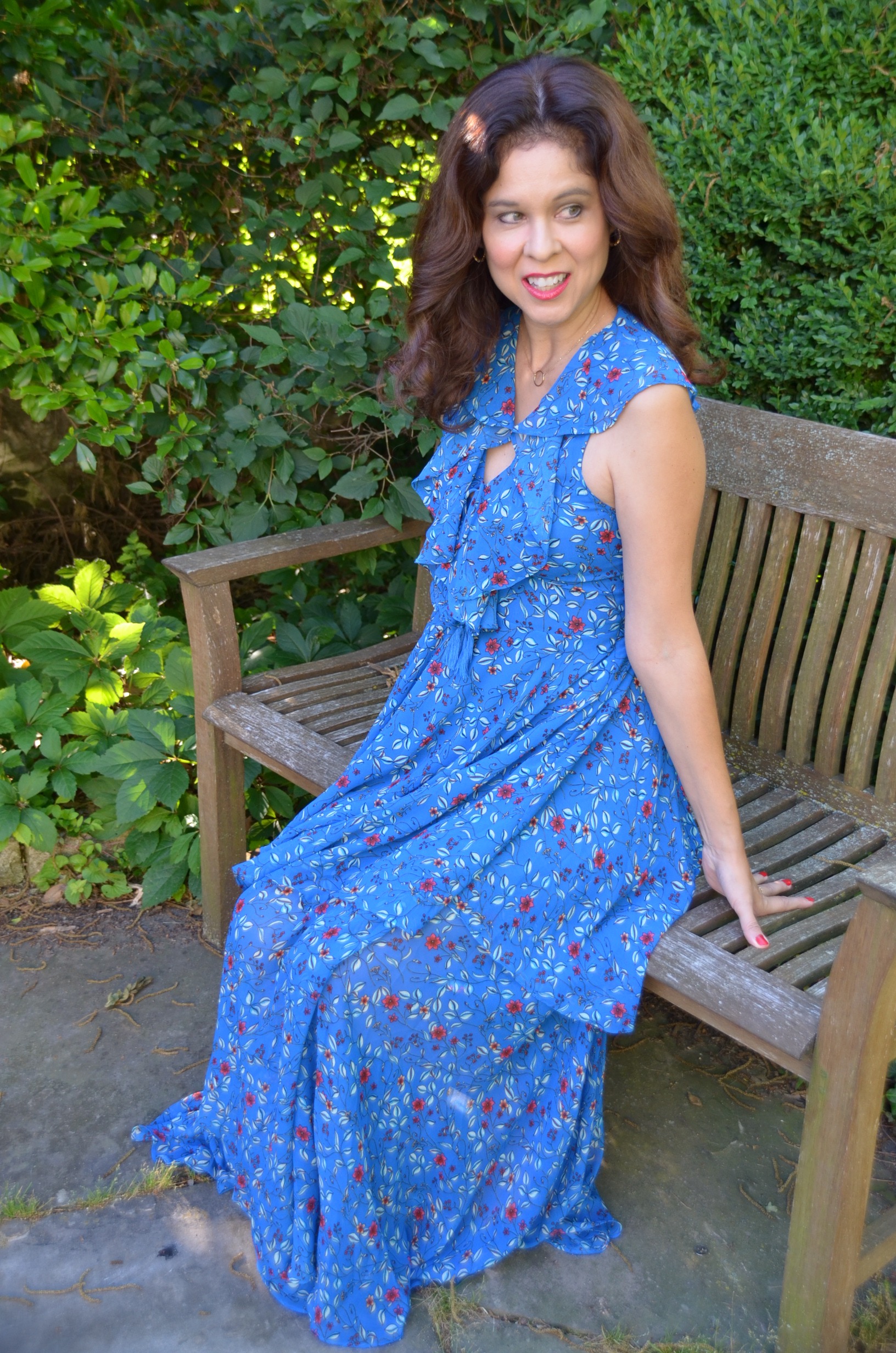 Long maxi dresses are perfect for this setting and just twirling lol. This pretty blue print is my new favorite one!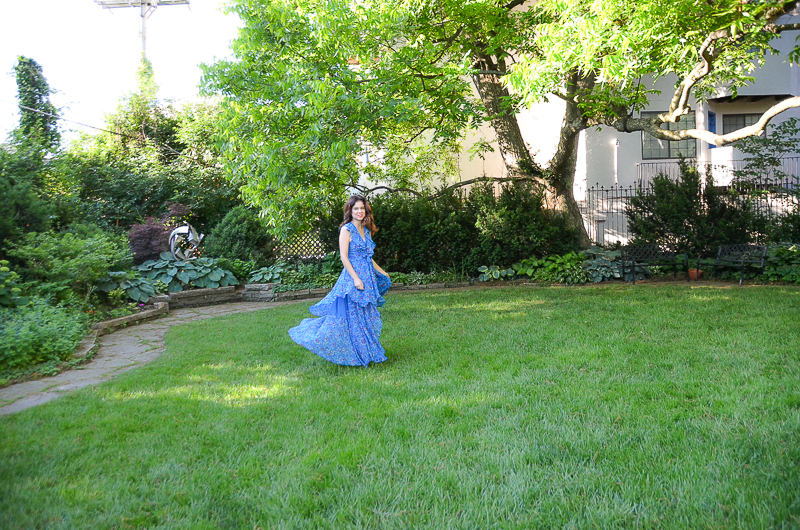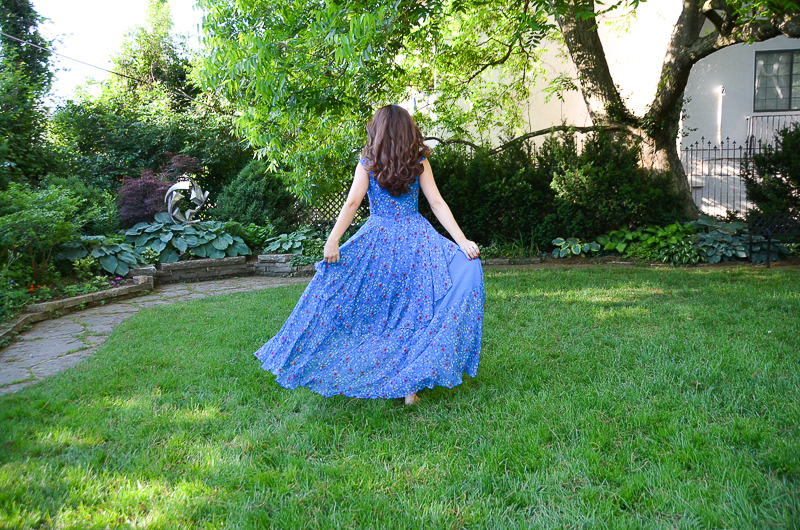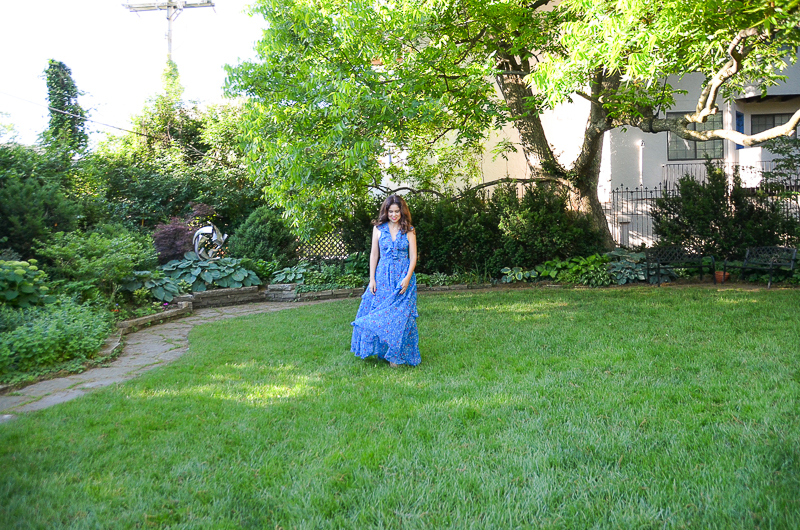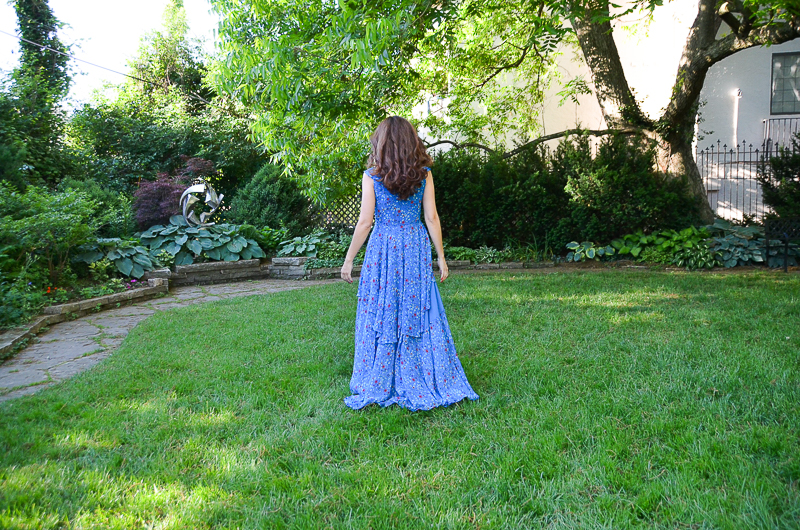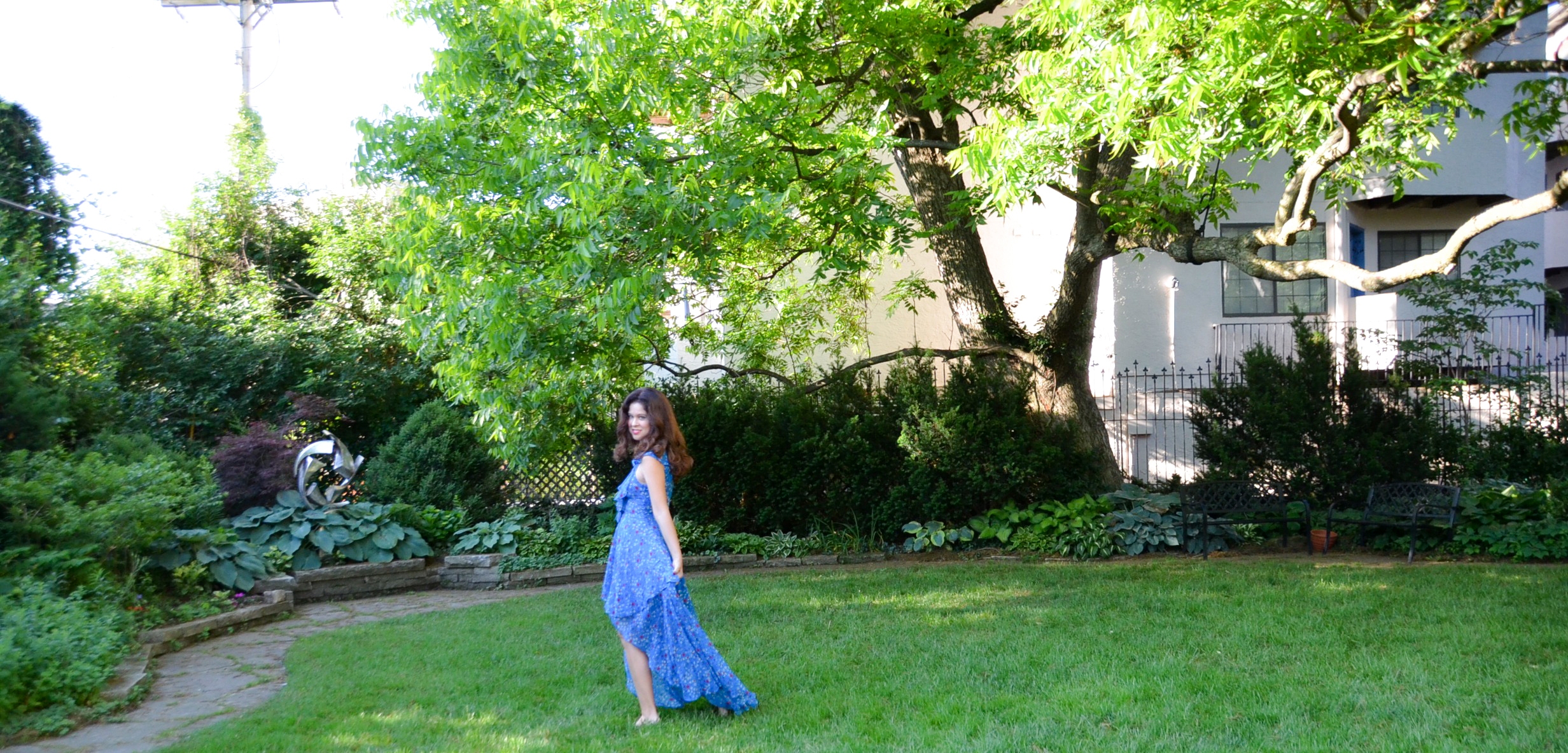 I'm crazy about this store. If I had unlimited funds I'd order like twenty dresses right now! Check out Vicic Dolls for gorgeous feminine boho inspired looks.
Dress: Vici Dolls