Hello Loves,
It is FINALLY cold here in Phoenix..ok so not really compared to back home in Kansas City, where the high has been one degree most days. It sure feels cold here to me lol!  And with this it is now finally time to break out my sweaters. I will be styling my new hunter green turtleneck two ways. This is the first look that I will be featuring. With the second way coming soon to the blog!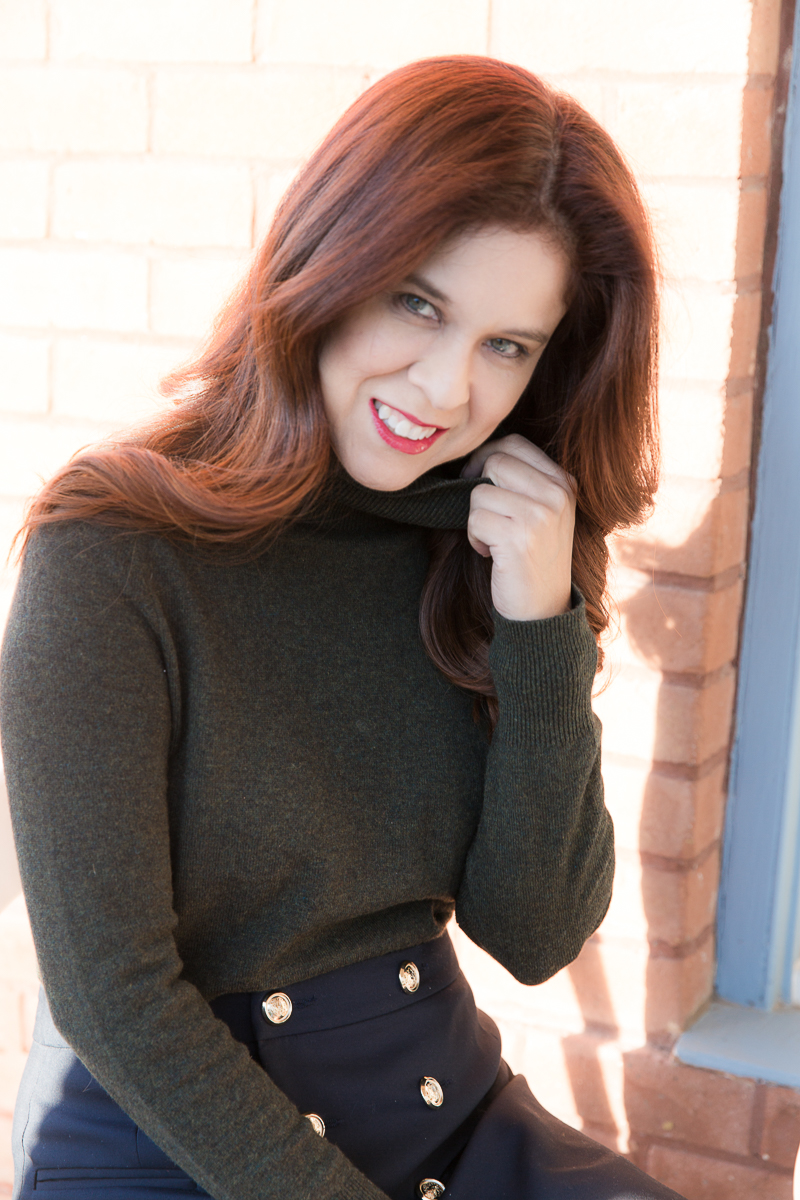 They had a regular crew neck sweater too made of this same super soft wool. I don't know about you, but I find I have to be careful with anything labeled wool–I get super itchy with the slightlest thing haha.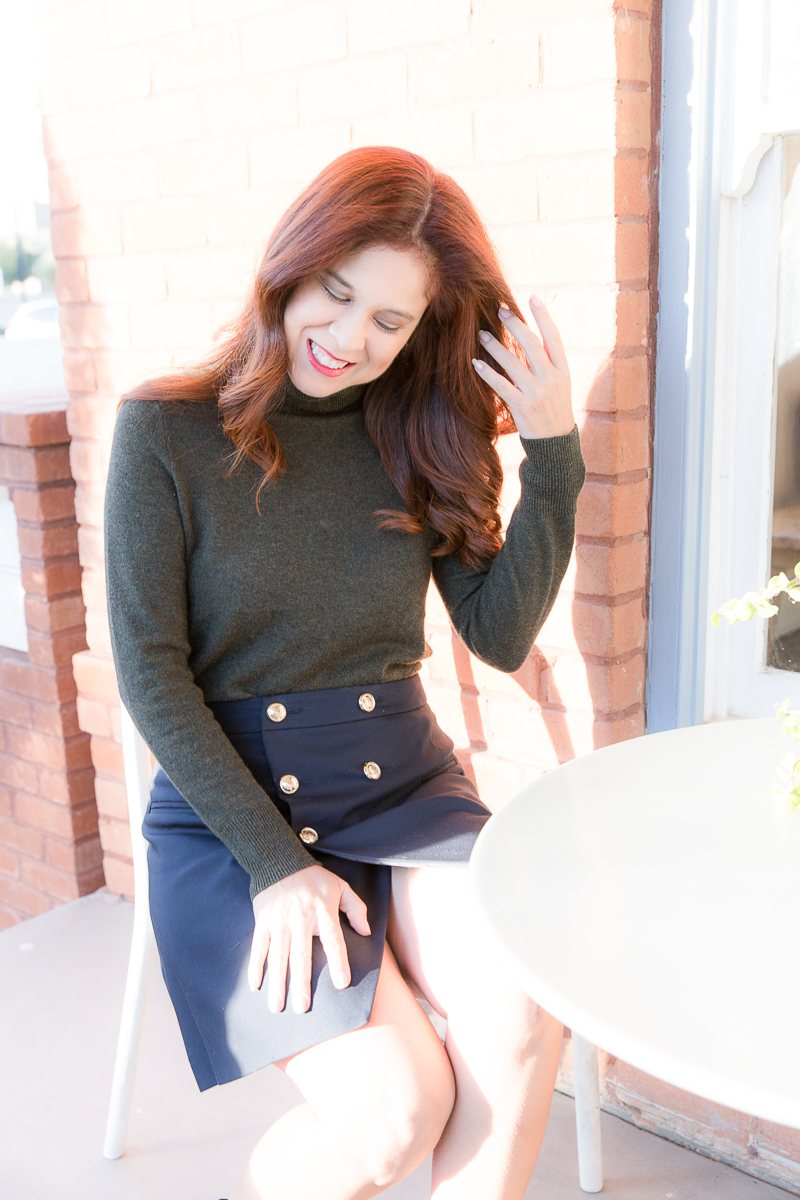 I tried to make this outfit workwear ready and a bit street style too. This was a fun outfit to style. I found this cute military inspired skirt with an asymmetrical front hem line and was going to save it to shoot with something red, but I tried it with this sweater and fell in love with the combination.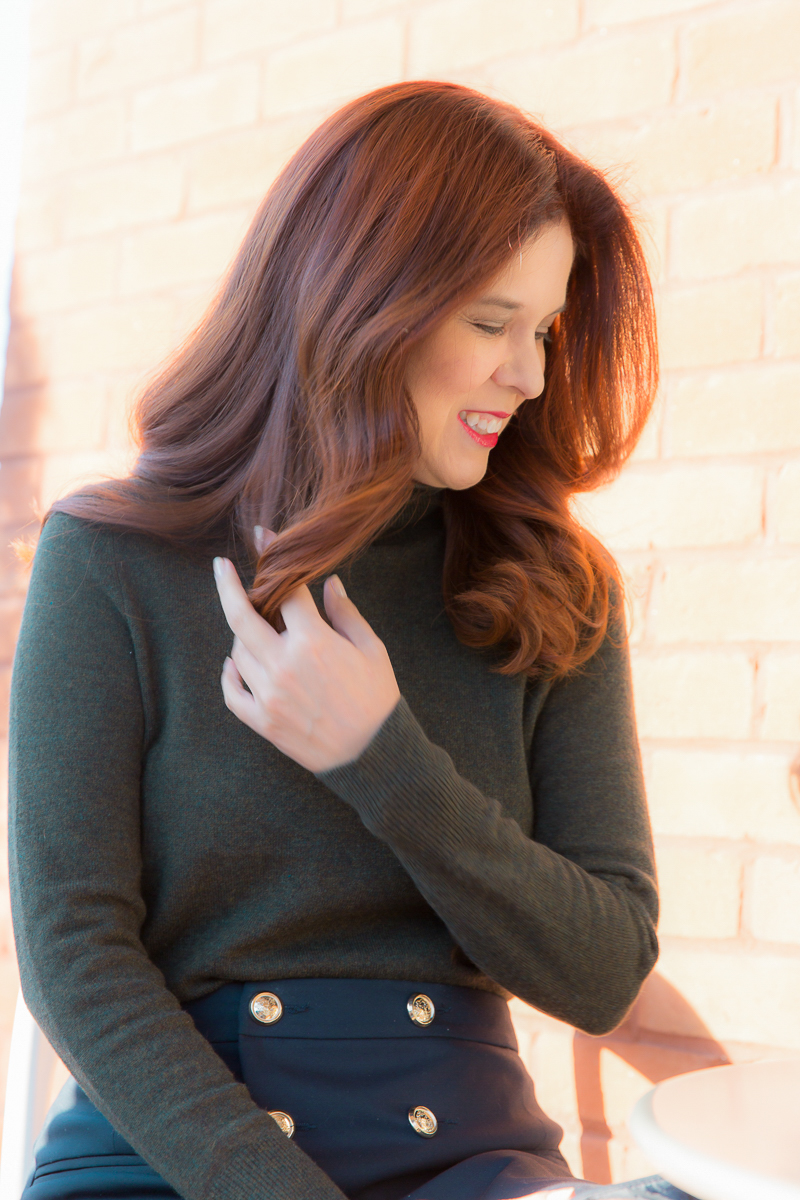 I grabbed my new favorite sock booties (see all about them in my previous post HERE ). Still loving the block heel which makes them so comfortable.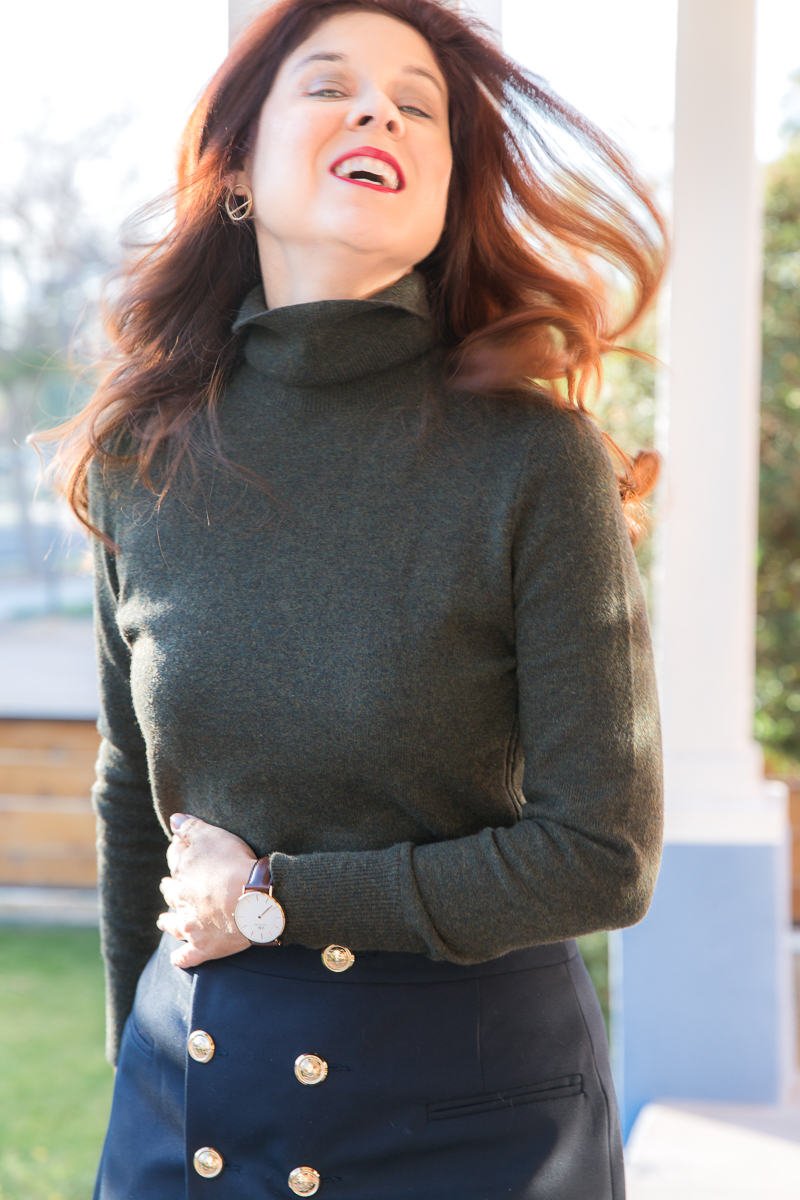 As usual, I have way too much fun during these shoots. This day we met up in front of the cutest converted house called The Teapot. This is now a darling little cafe which is totally Instagrammable. There is a great front yard with tables and a playground in the back for the littles.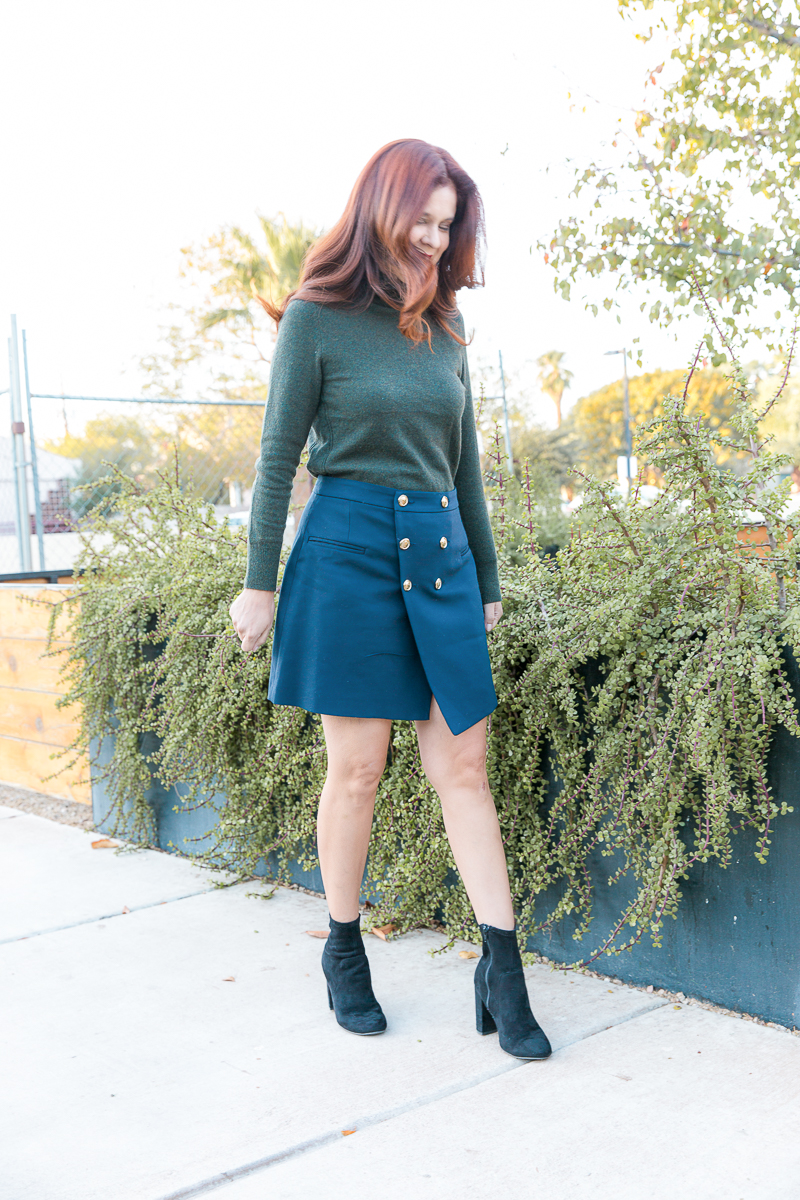 I love the idea of mixing up my pieces and creating entirely different looks to get more miles out of them. I actually find it so much easier to buy a dress and its all set! I sometimes struggle with creating different looks from the same item. I have a blogger friend here in Phoenix whom I call the "Queen of Separates" she is truly amazing. Check out Neyda for real inspiration. I will keep trying from my end. I hope that you like this look! Oh and stayed tuned to the second way to style this green turtleneck really soon.
Sweater: Banana Republic or Other
Skirt: Zara sold out; or Banana Republic
Booties: Target (on sale will sell out fast!)
Earrings: Jennifer Janesko
Photography: Jacqueline Treviño Photography