Hi All!
So I promised more looks from the Palm Springs trip and here it is!! I am super excited to share this outfit with you all. I didn't realize that lately I've been buying a lot of blue and white stripes (no really… a button down shirt, a backless dress, this dress and maybe a few others!).
This outfit was shot at the Riviera Palm Springs Resort. This historic hotel was host to many faces from old Hollywood, such as Frank Sinatra, Dean Martin and even Desi Arnaz had a regular show in their ballroom.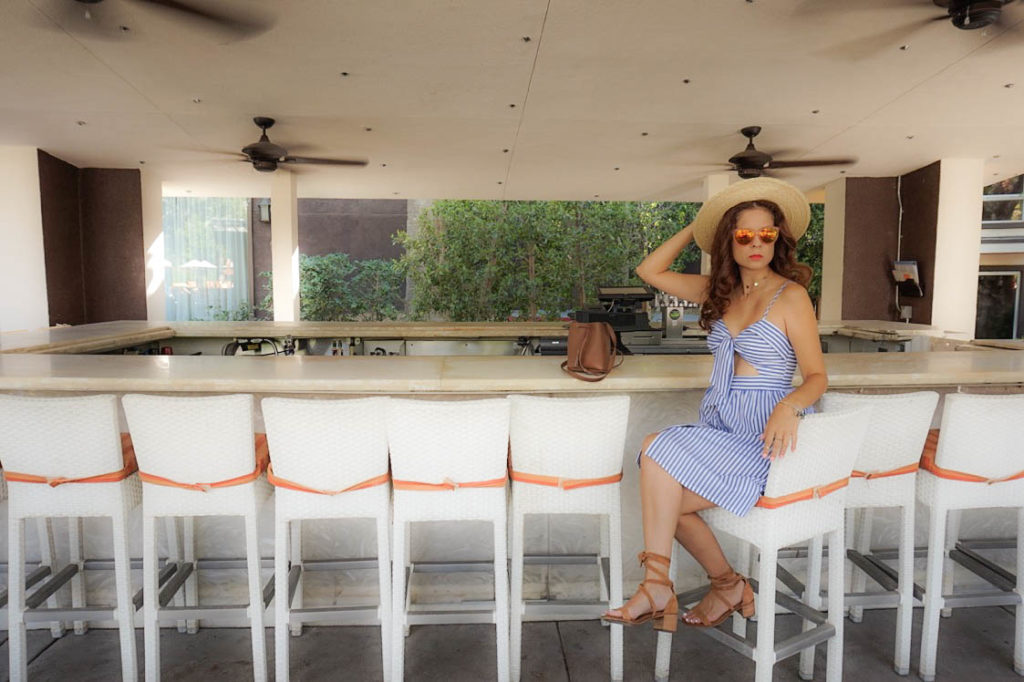 This was the perfect seat to view the pool and all the people lounging around that day!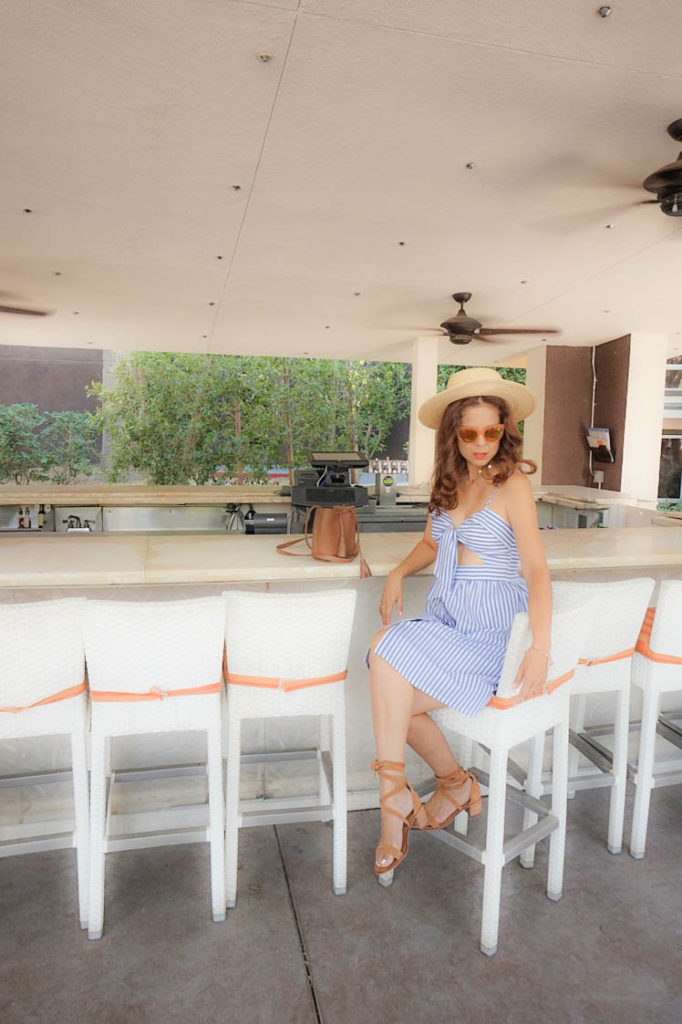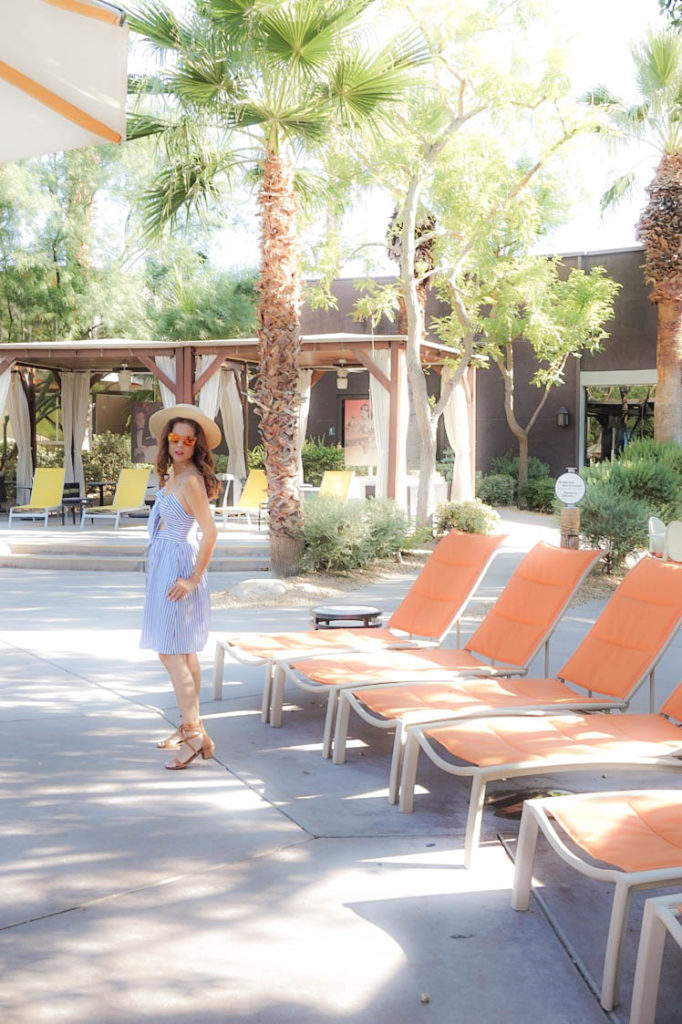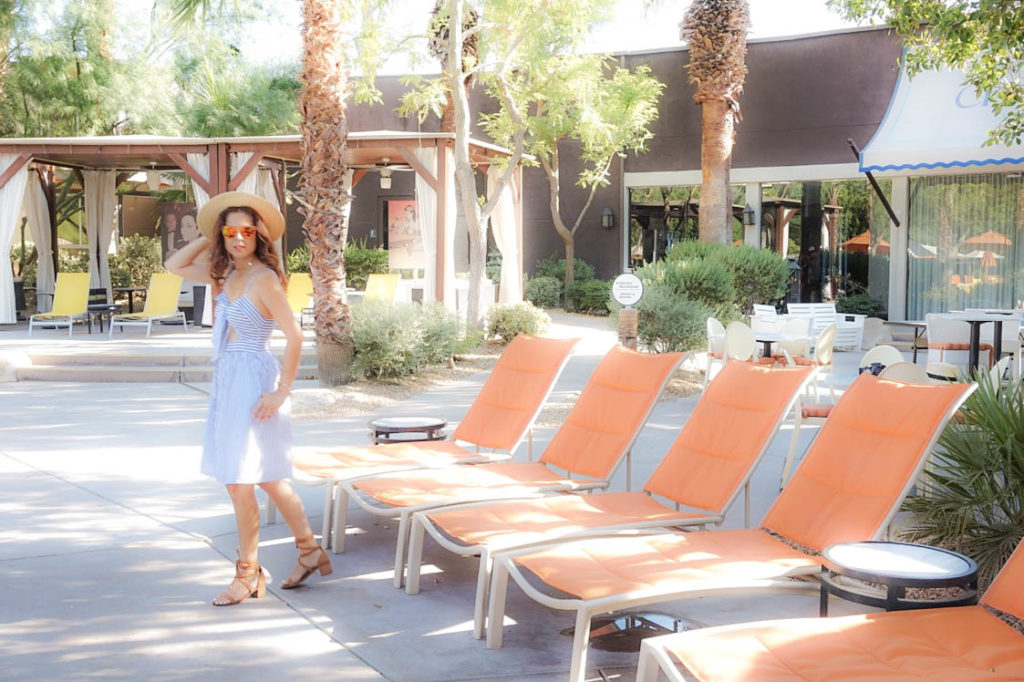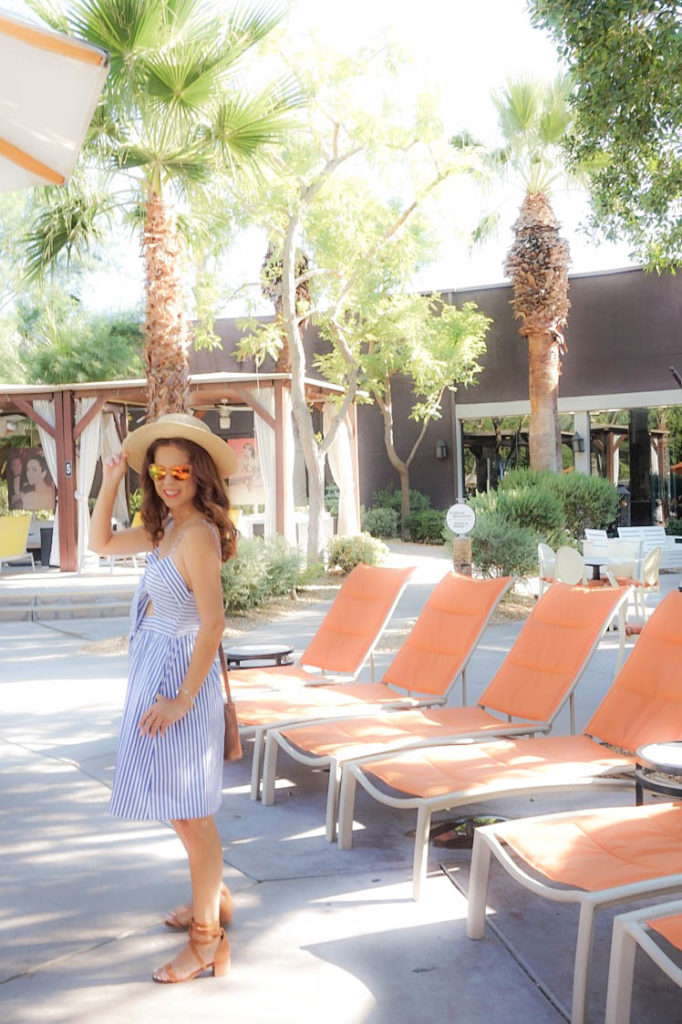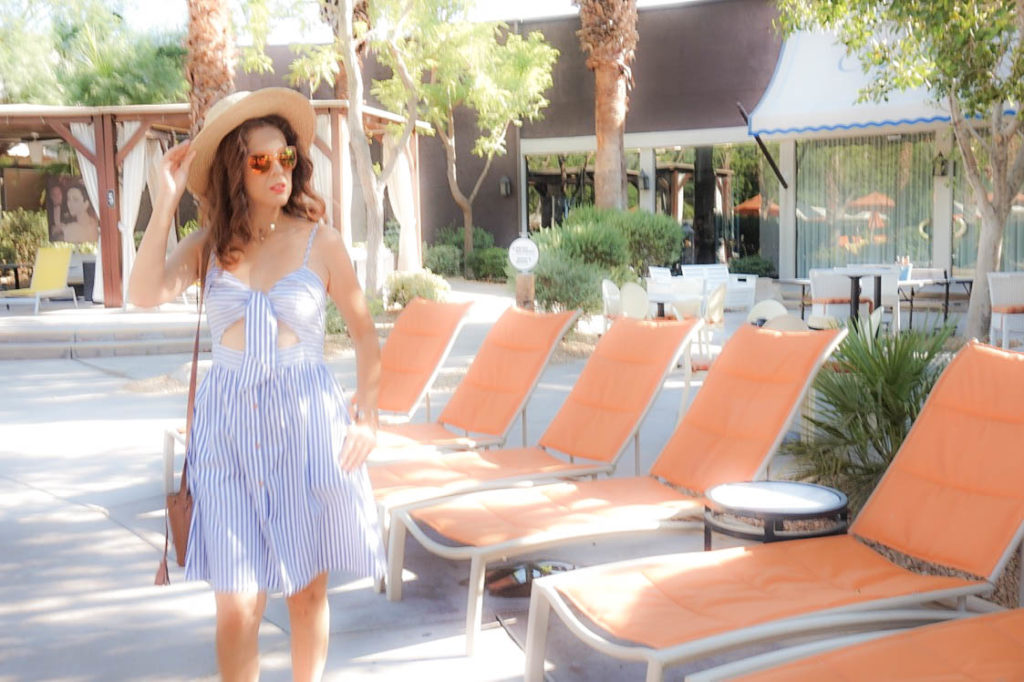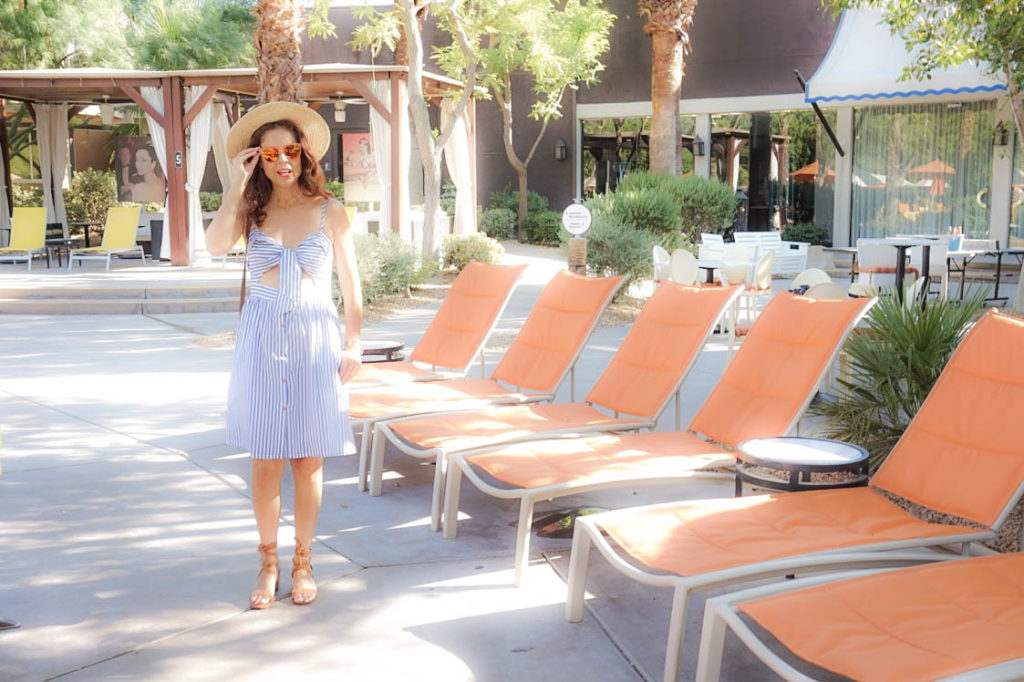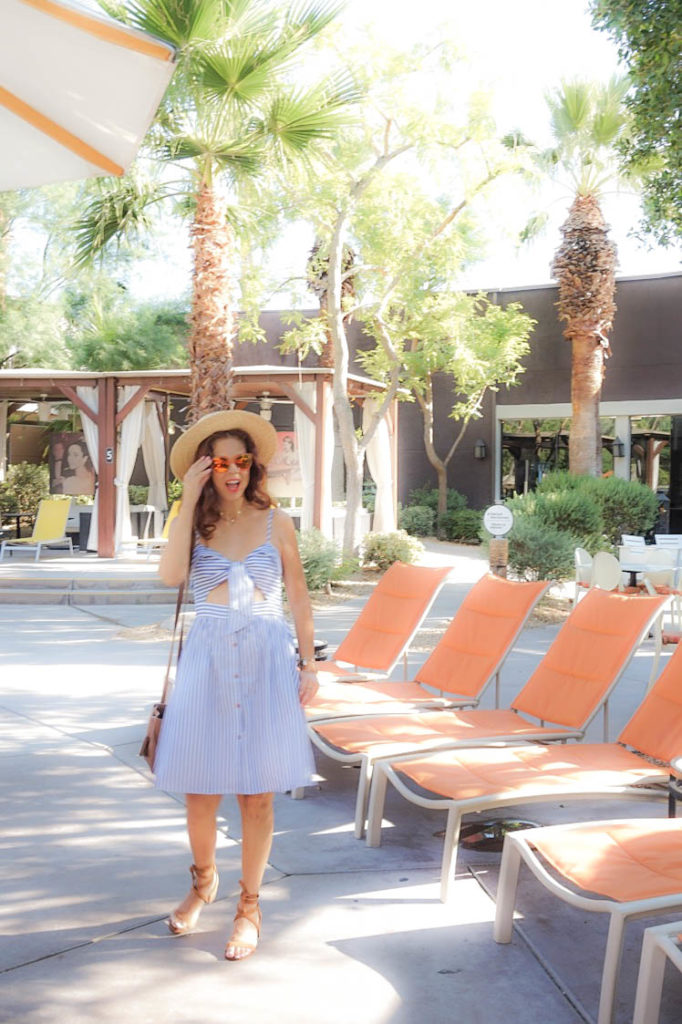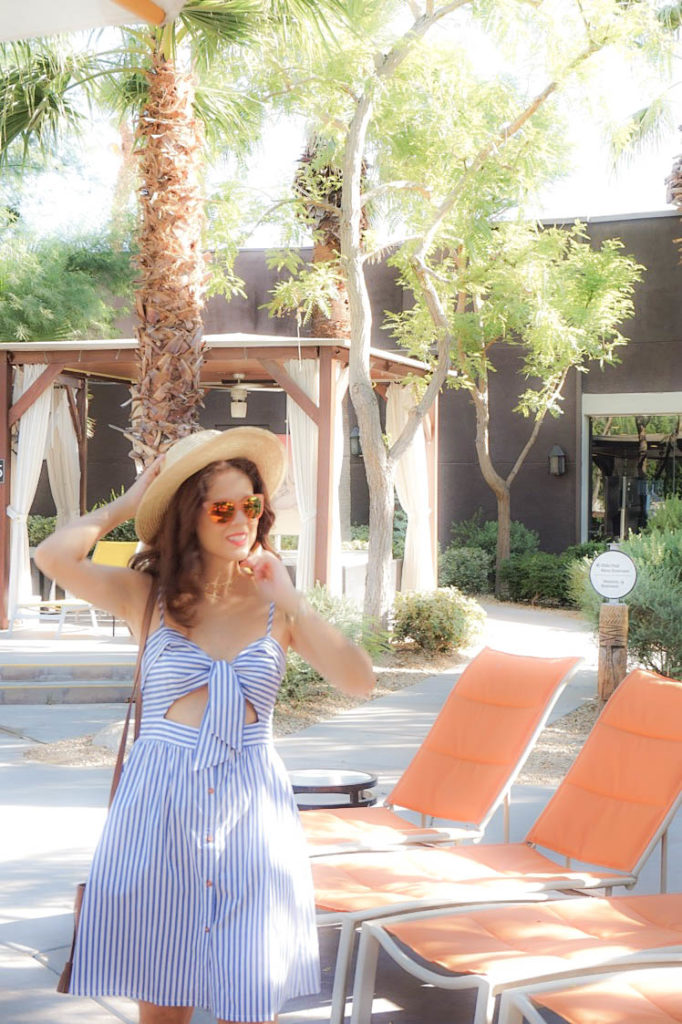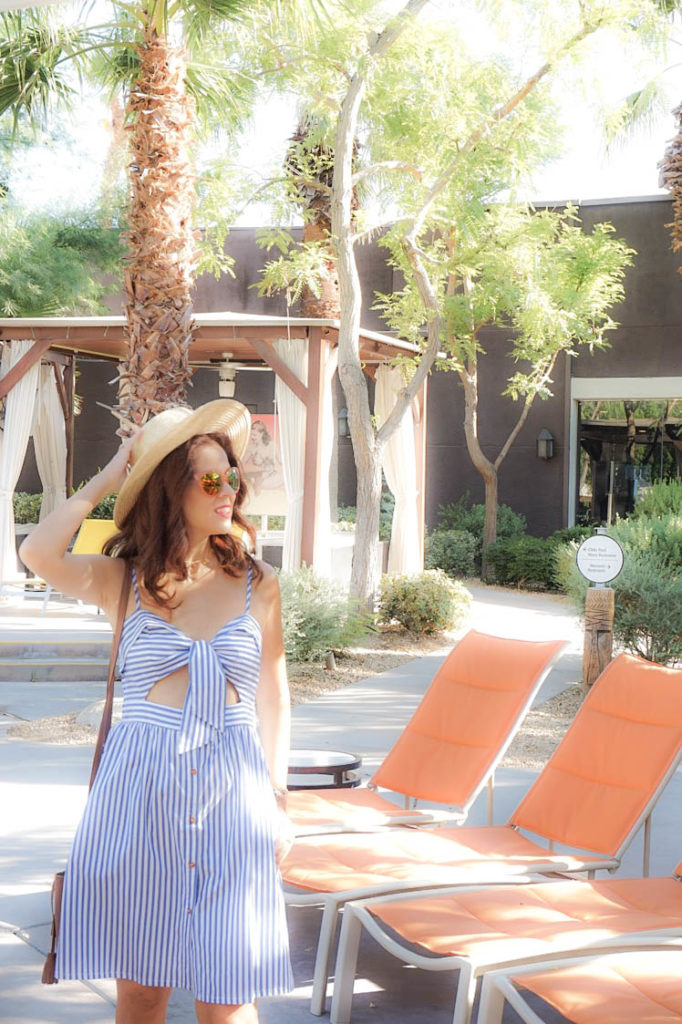 These shoes were so cute and easy to walk around in. The suede is super soft and the ankle ties make them really fun. They can be found on sale Here !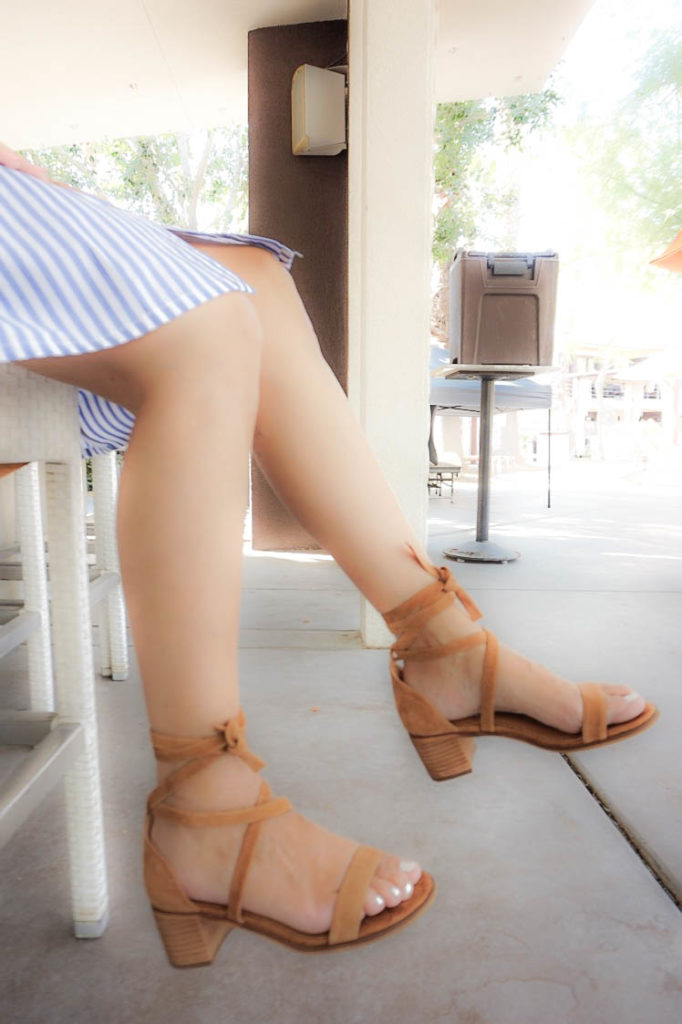 The property is beautiful and lush. It has all sorts of secret little nooks to take photos in. This dress is one of my newest favorites. The cute but sexy tie front is perfect and can be found here Shein for less than $20!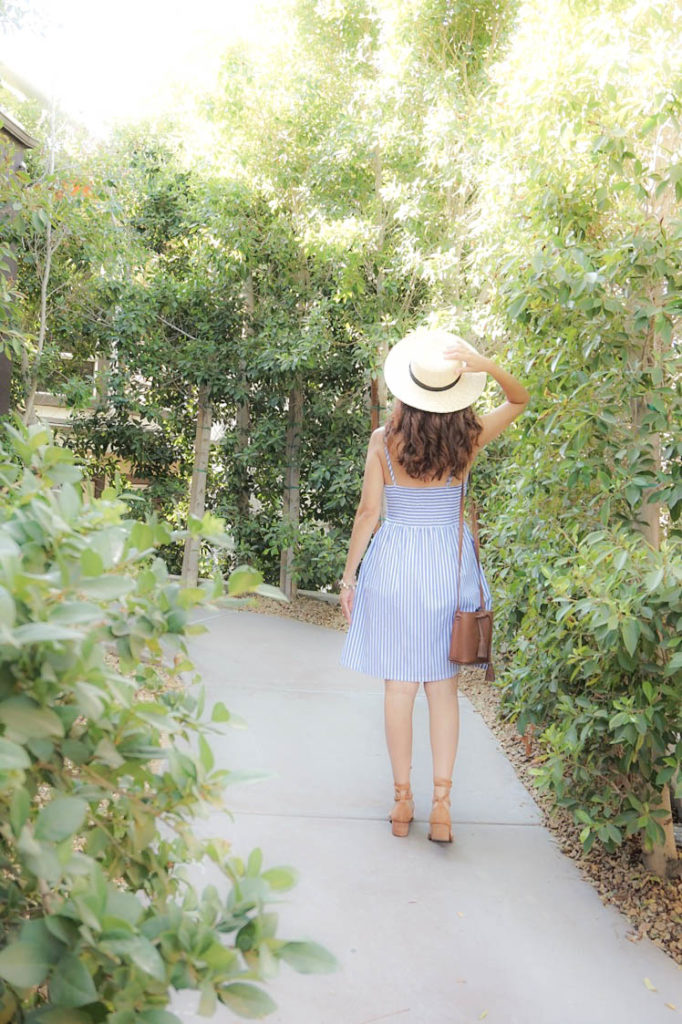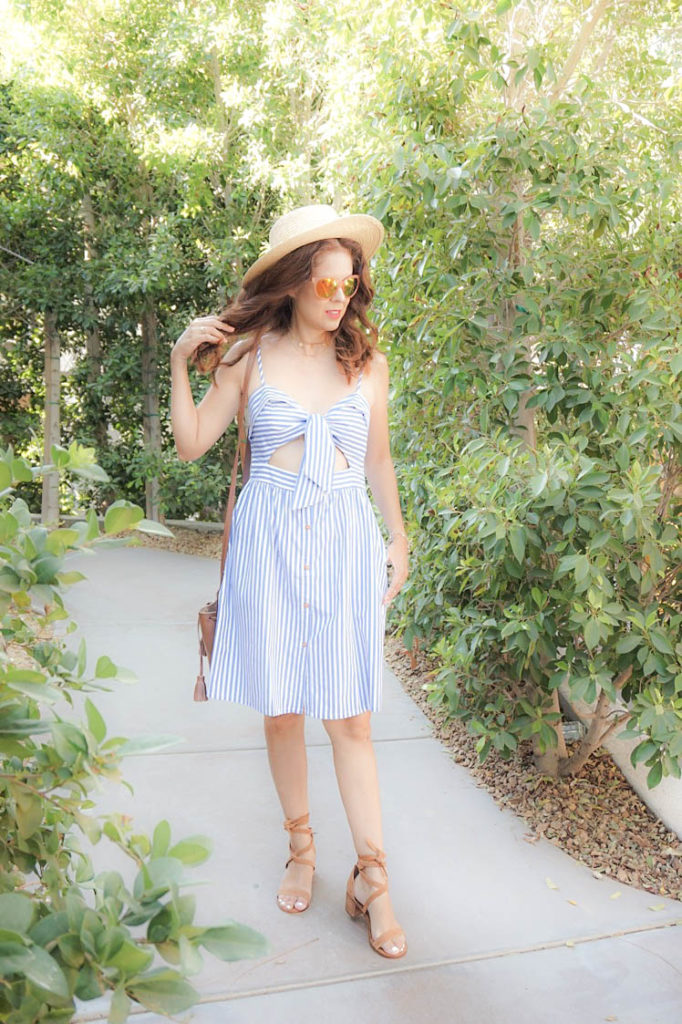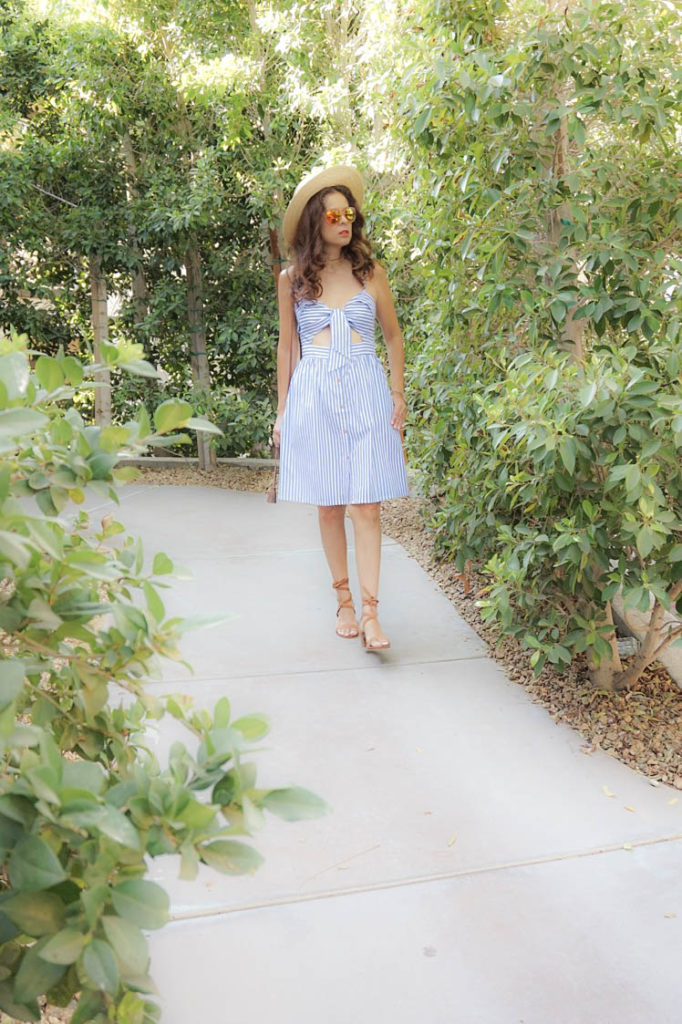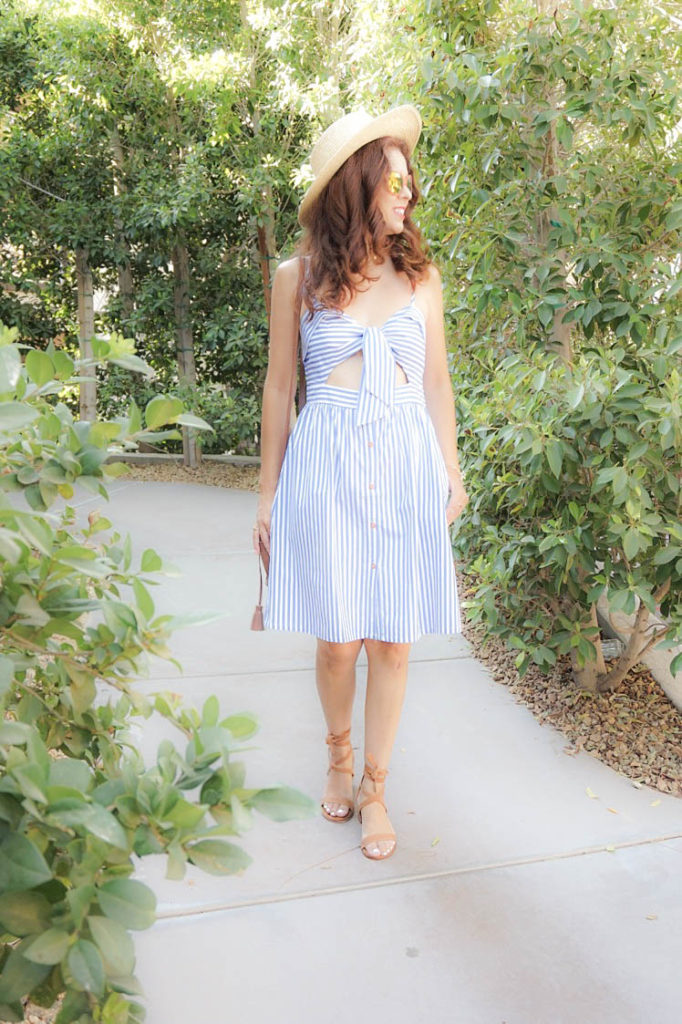 The outfit was so easy to wear all day at the Blog Rx Retreat and I had a lot of compliments!
Dress: See above!!
Shoes: See above!!
Hat: sold out; Similar
Sunnies: Nordstrom Rack  on sale!!
Oh my gosh it was just as hot in Palm Springs as in Phoenix, but being at the pretty Riviera Palm Springs Resort was hardly a tough break LOL. Don't forget to check ou this dress., which fits perfectly for those gals with a long torso like me—not to worry!
All Photography by: Stylista Fitness  check her blog for more on our Palm Springs trip!
Til next time, shop happy and don't forget to seek out All The Prettys!
Xo,
Marisol