Hi Lovelies!
I was so excited to take part in the very first workshop held by Bobbie's Flowers in Tempe, Arizona.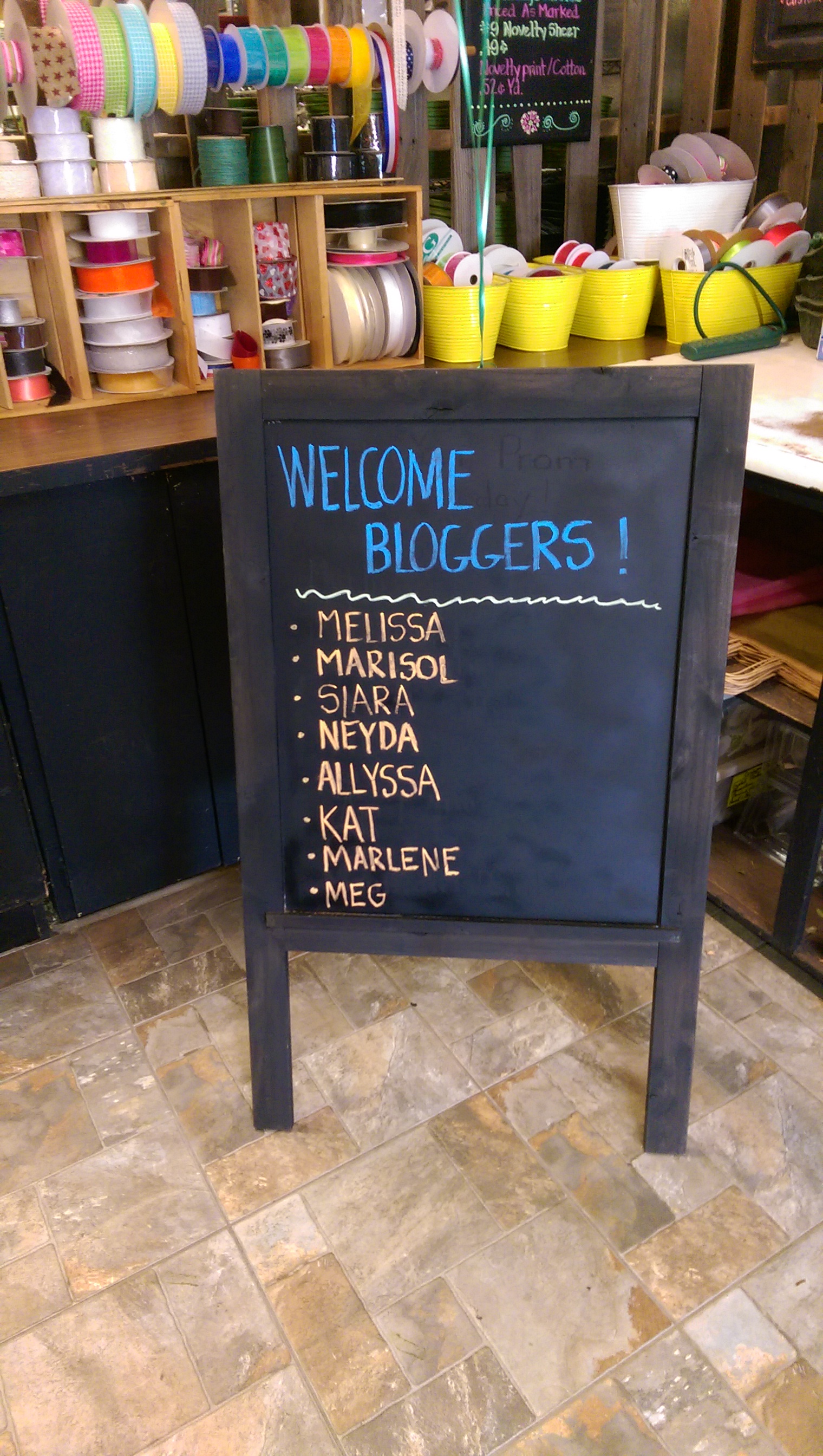 As a blogger, I've gotten invited to many fun events, but anyone that knows me even a little, knows that it has forever been a dream of mine to have a flower shop! I am flower crazy! Peonies have been my favorite for years before anybody knew about them on Instagram lol. My Mom has a huge garden back home in Kansas City, and I love all the flowers there like: Irises, Lilacs, red Peonies, Magnolias, Delphiniums and Hollyhocks!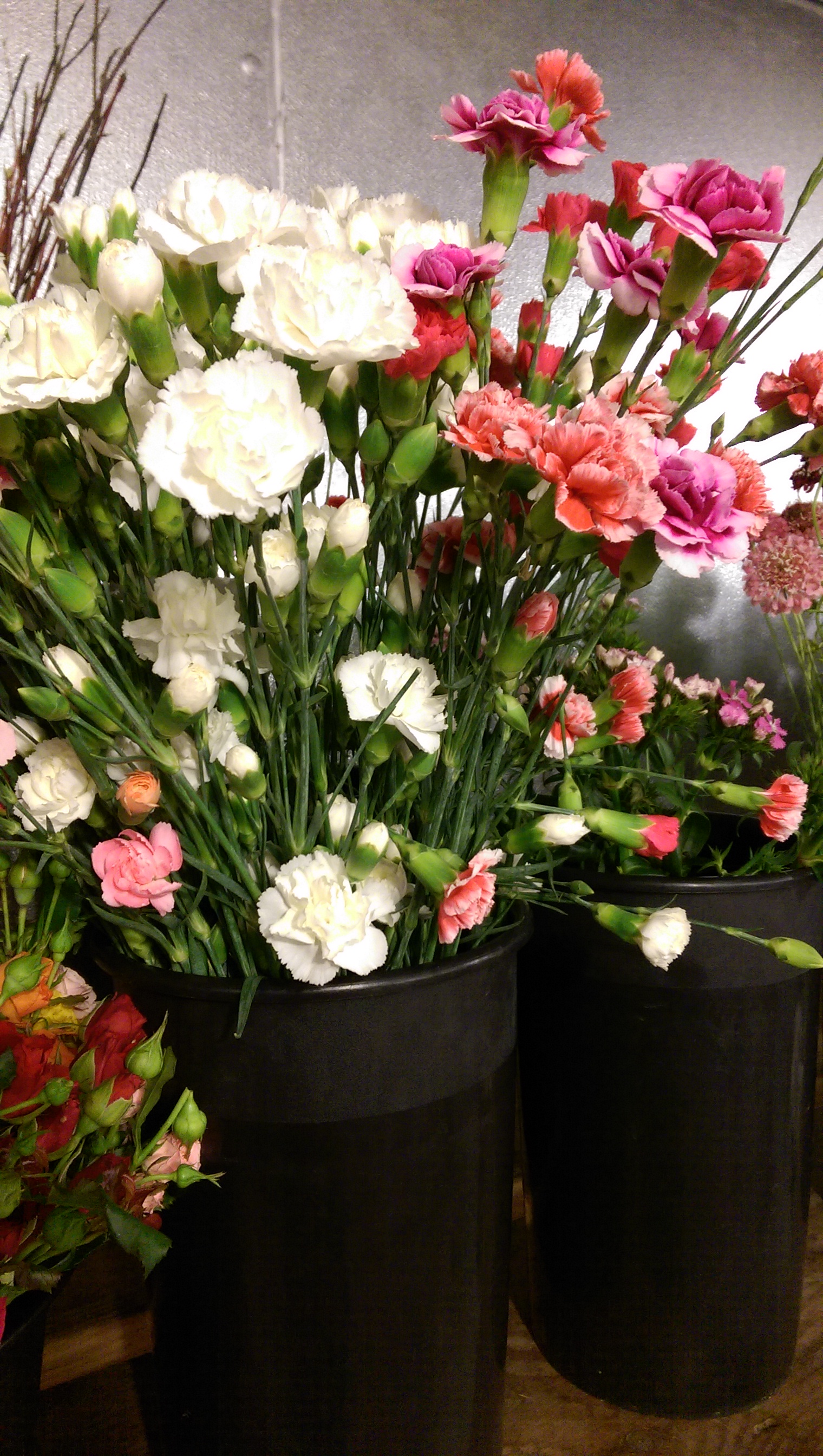 We started our tour with some time in the freezer (yes my time was very short in there as I am a huge wimp). I did hear that all newly arrived flowers spend time in the freezer first before being cut and placed into water (at I think I heard that.. my teeth were chattering).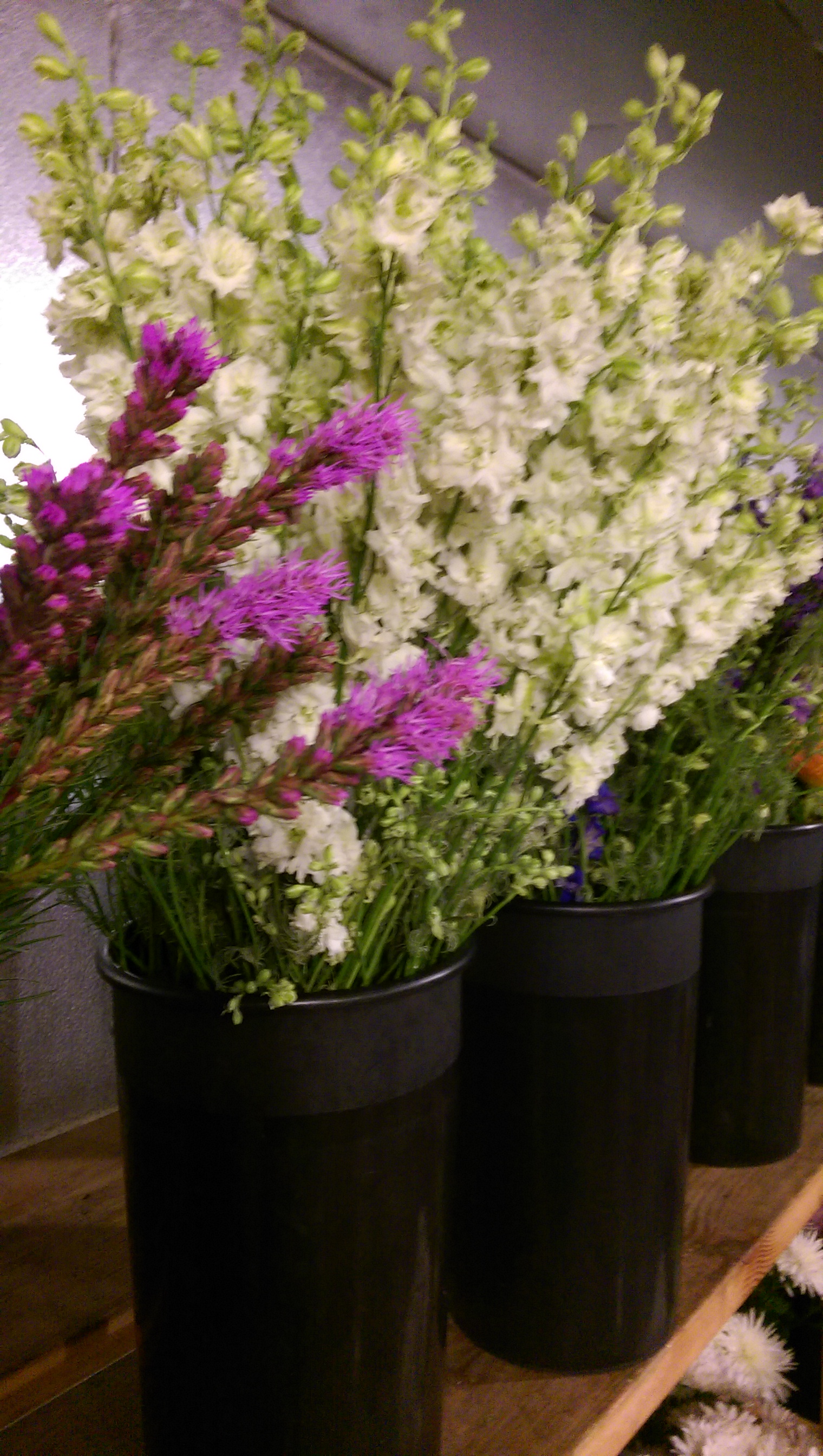 Our teacher was Paula, who has worked at Bobbie's Flowers for many years. She was super knowledgable and very nice. Paula taught us how to take a grower's bunch of flowers and start by separating them into at least 3 main groups: 1. greens; 2. large statement flowers; 3. smaller bunches of flowers ( or seed pods, etc).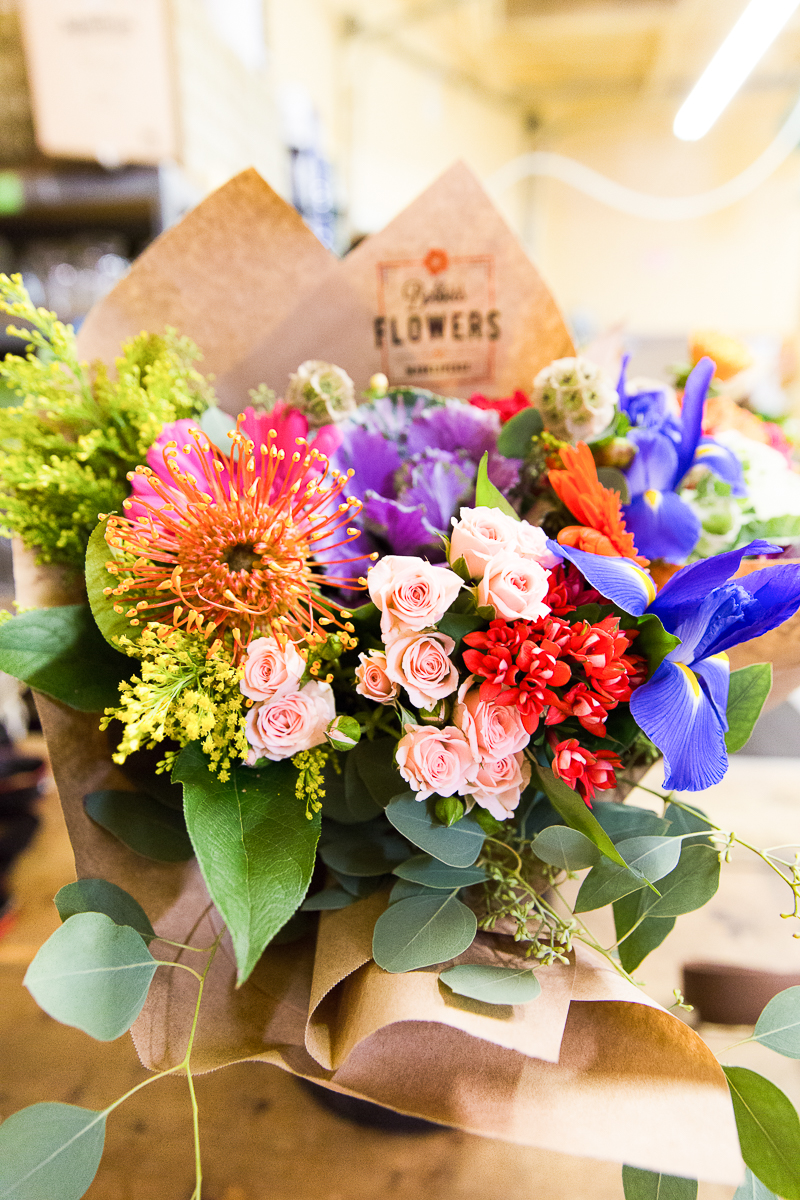 —shot by Jacqueline Treviño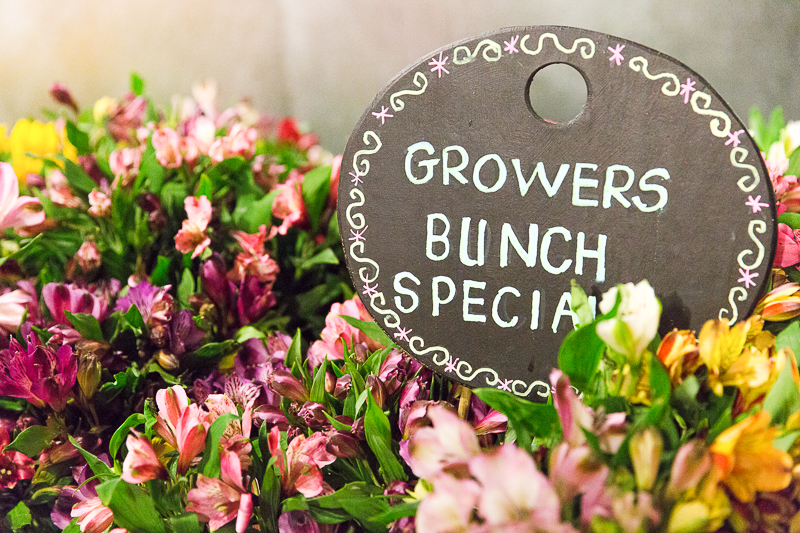 –shot by Jacqueline Treviño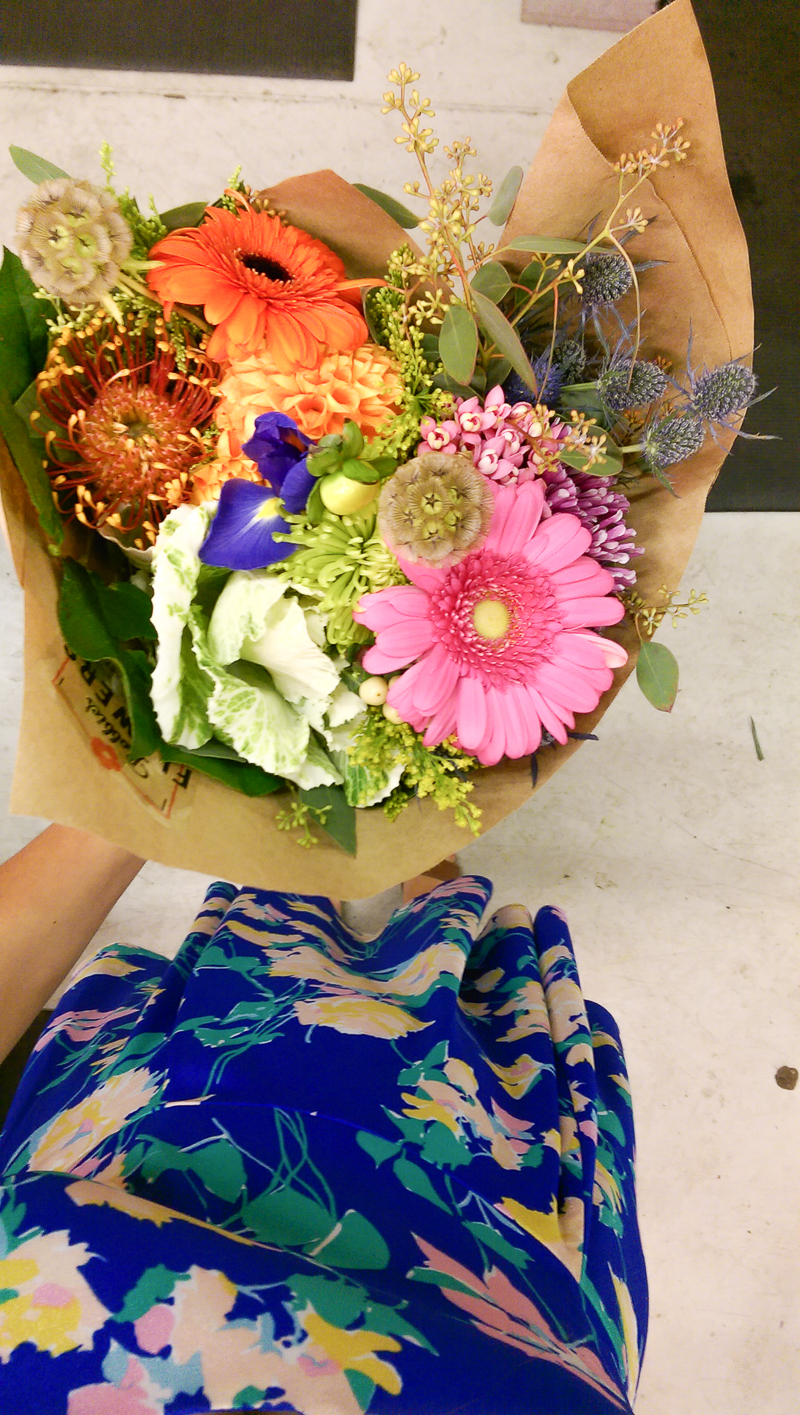 I picked this one for my arrangement!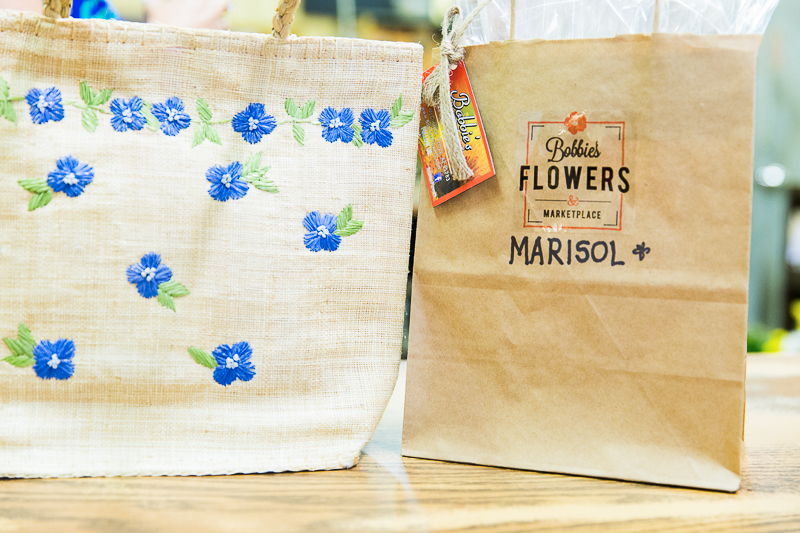 –shot by Jacqueline Treviño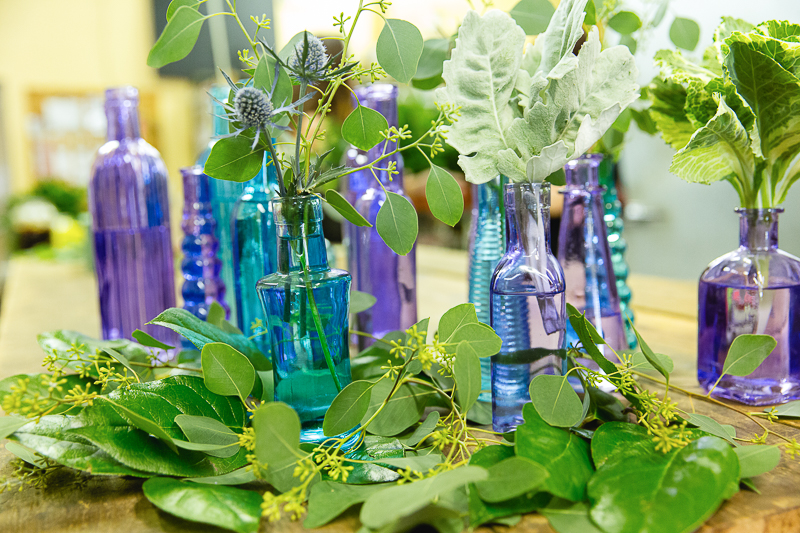 –shot by Jacqueline Treviño
Paula told us when we chose our vase, bottle, bucket or what ever we wish to put our flowers in, make sure to measure each flower stem by leaning the stem against a tall table and eyeballing it for where to cut the stem.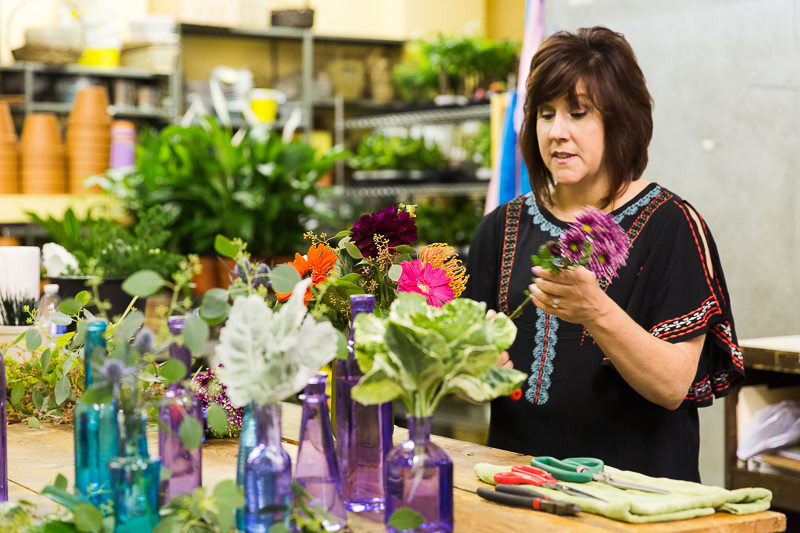 –shot by Jacqueline Treviño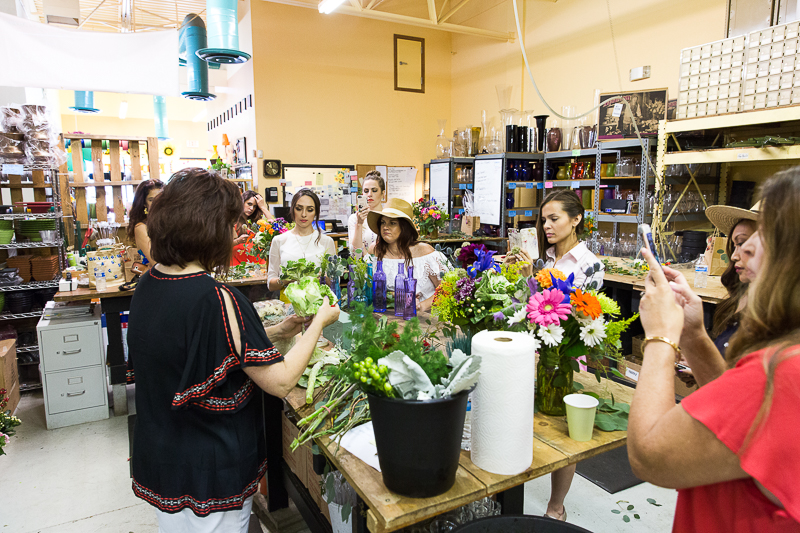 We are all seriously concentrating listening to Paula haha! It was really fun for reals!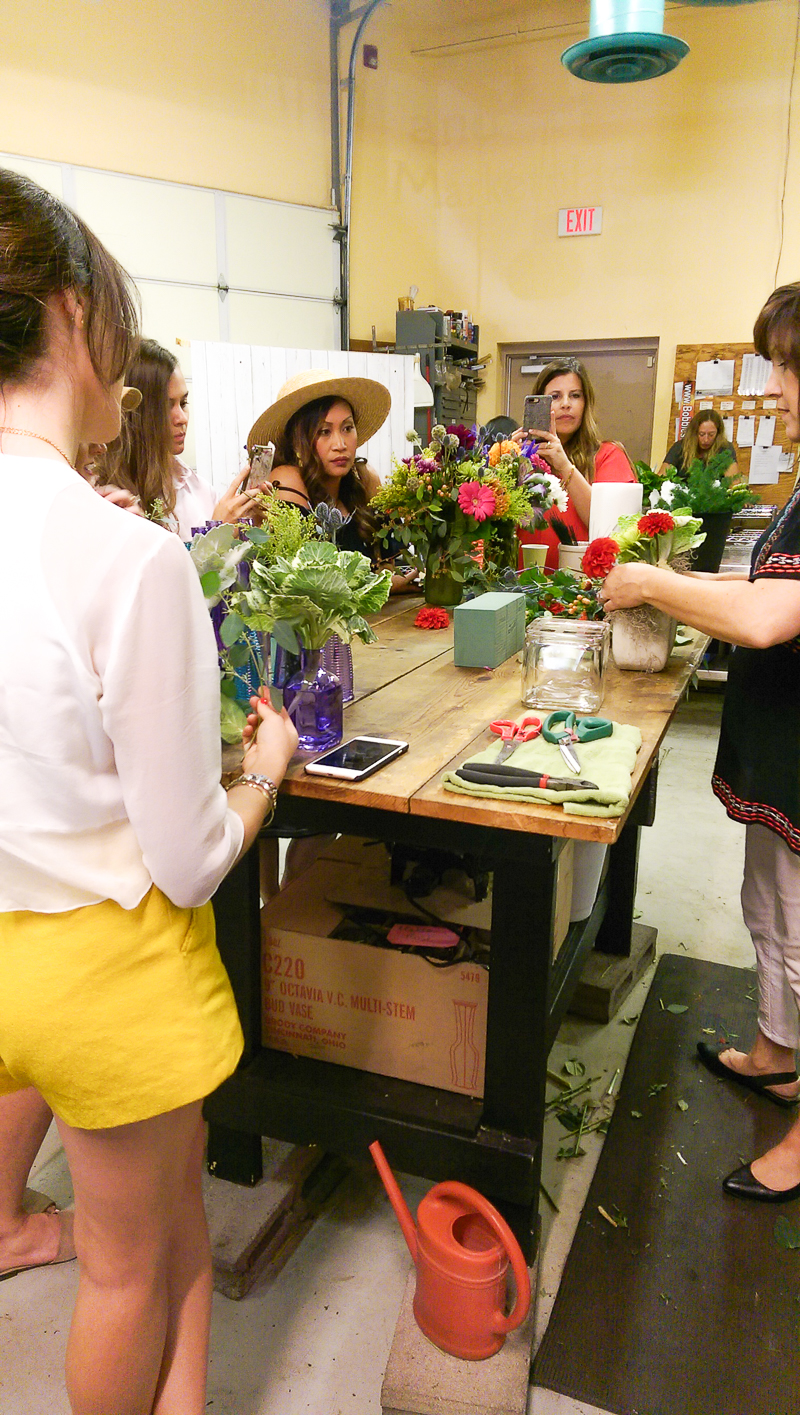 Paula was a great teacher. I know she asked us to make our flowers shorter, but I like my flowers all tall and crazy like lol.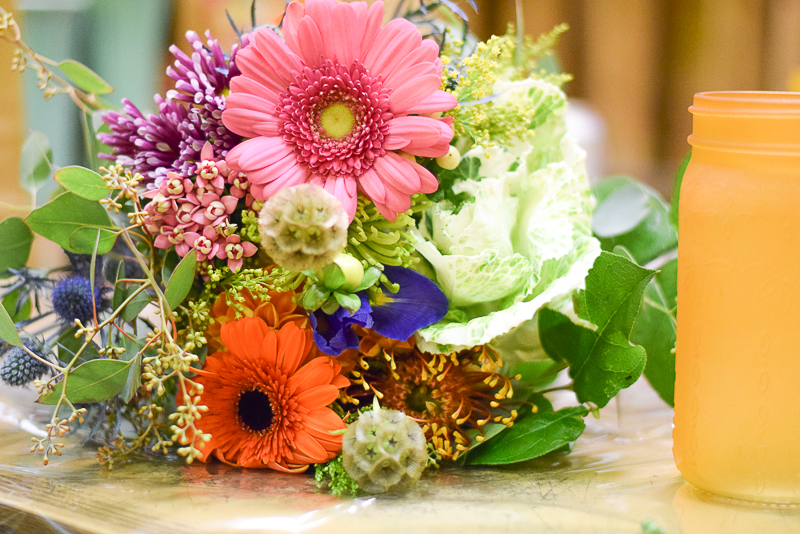 This was right before dividing up my flowers and greens! I got an orange colored mason jar as my receptacle!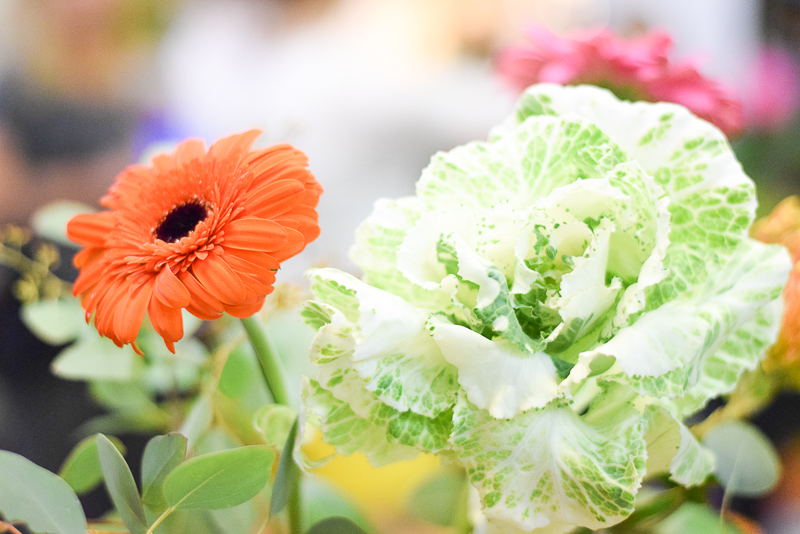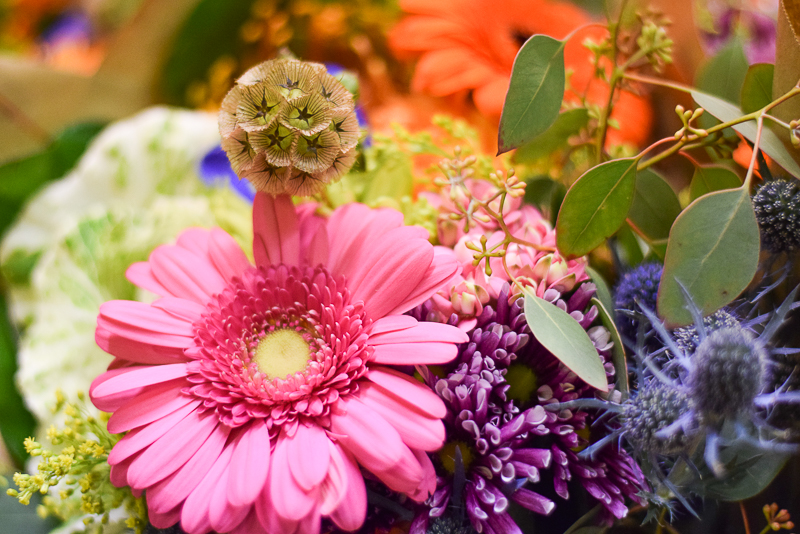 Such gorgeous blooms right?!?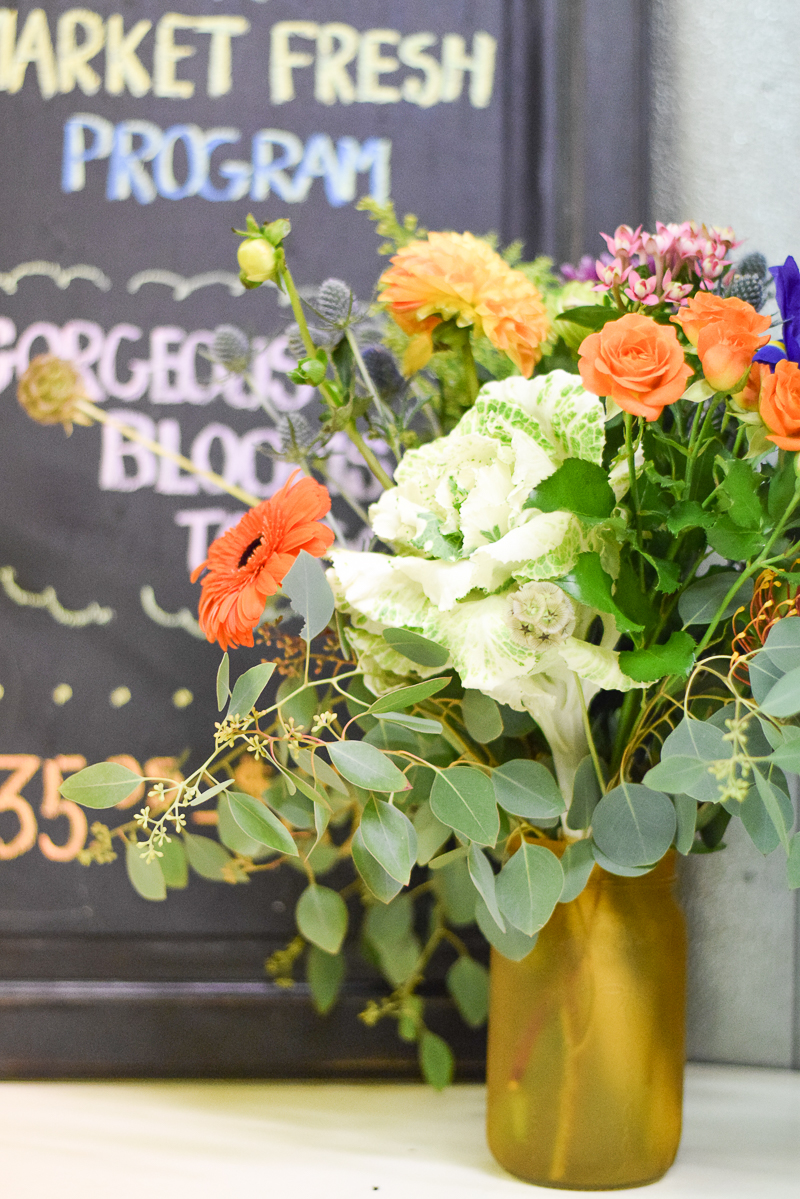 My floral masterpiece when it was done!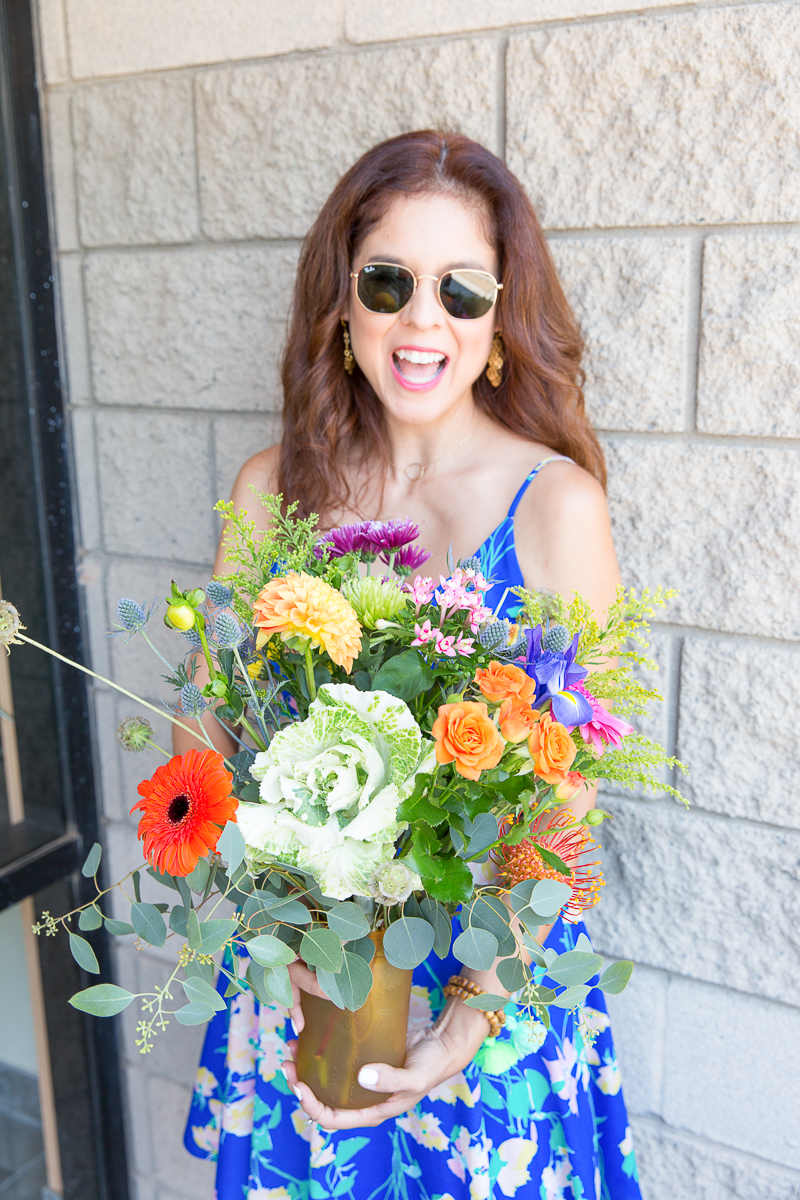 –shot by Jacqueline Treviño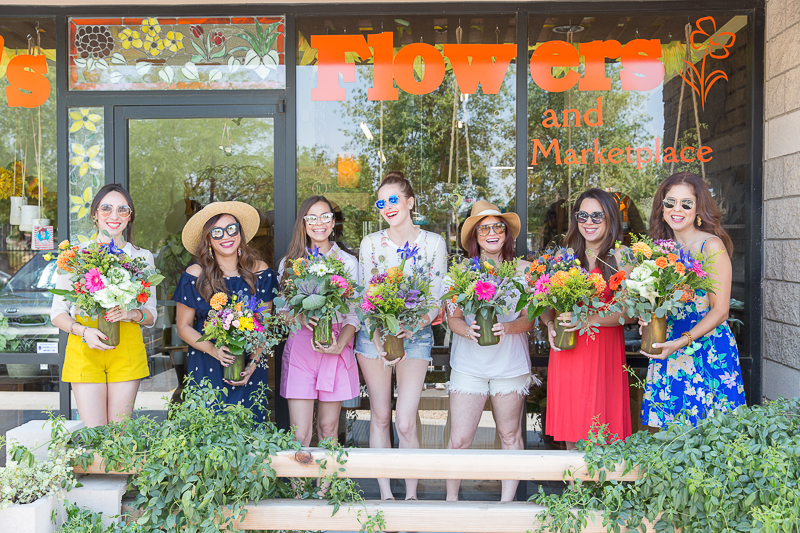 –shot by Jacqueline Treviño
I think we all left there smiling the whole way home! It was so much fun and I really loved it. They are lucky at Bobbie's that I live so far away; or, I may just show up there all the time to hang out and play with flowers. One more tip that Paula told us was to change the water daily and re-cut the stem at an angle, not straight across, this gives the stem more surface space to absorb water. Do this each day too. This makes your flowers last longer!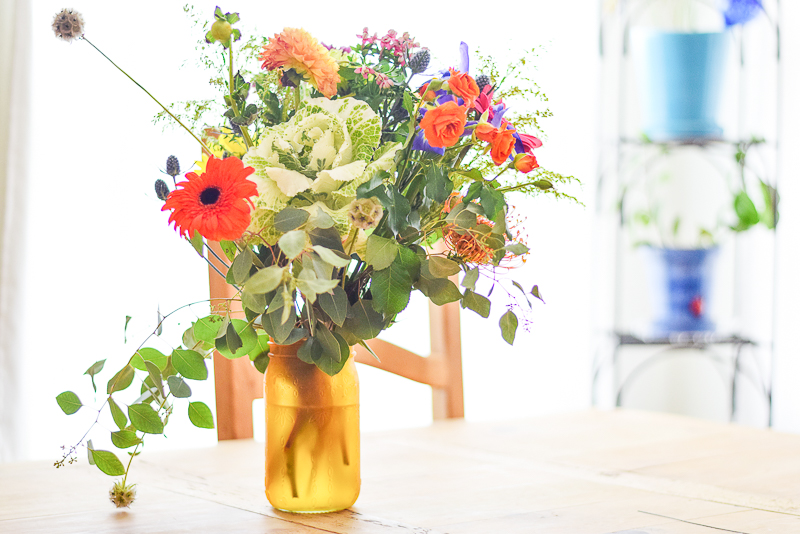 My blooms (above) at my house almost a week later ( I did lose a few tiny ones, but most of them were still pretty great)! If you are in the Phoenix area stay tuned for upcoming workshops such as this one at Bobbie's Flowers. A really big thank you to Paula (our teacher) and Kim from Clothes Minded Boutique who connected us blogger gals with this awesome experience!
Photography by me unless marked by: Jacqueline Treviño