Hello Lovelies!
I had a birthday about a week ago and had decided to invite some of my girlfriends over for cocktails and some nice conversation. Earlier in the month I attended Style Con in Orange County where I met Maria, the Stirrings rep. I gushed about how much I loved these products, as I have been using the sugar rimmers for years with my cocktails. She was just as excited as I was and kindly offered to send me a box full of goodies for my party!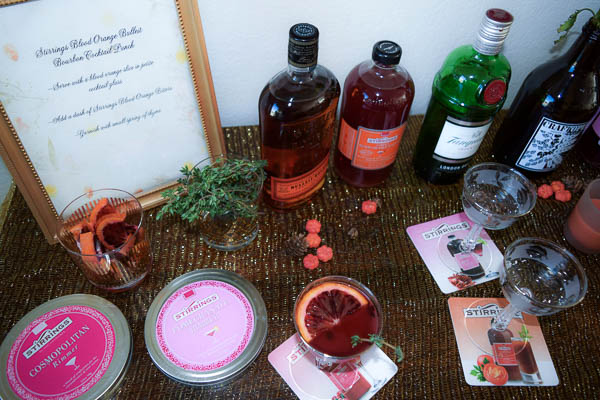 I decided to make two types of cocktails that night, first a Blood Orange Bourbon Cocktail and the other a Pomegranate Martini!
 Stirrings Blood Orange Bulleit Bourbon
–Pour into punch bowl Stirrings Simple Blood Orange Martini mix
–Add Bulleit Bourbon to taste (1:1 was a bit strong!)
–Add Spritzer such as Club Soda for sparkle
–Add slices of fresh blood oranges to float on top of punch (I also squeezed one blood orange into the main punch)
Menu to suggest: First pour punch above into glass add a dash of Stirrings Blood Orange Bitters and garnish with a spring of fresh Thyme and a slice of a Blood Orange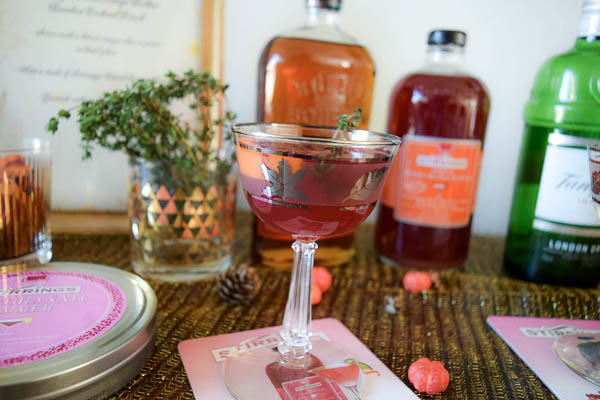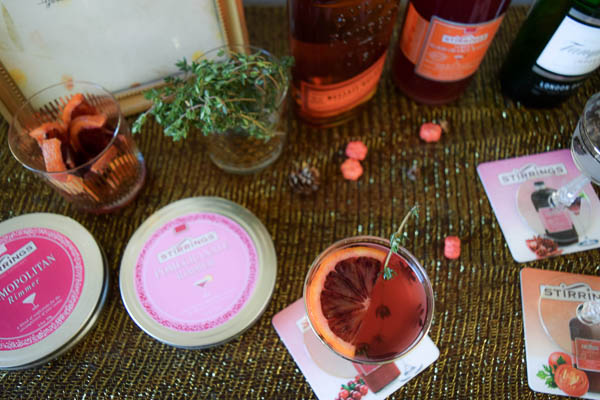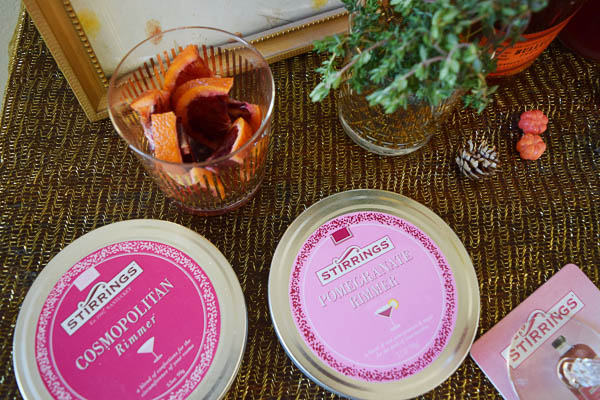 Pomegranate Vodka Martini
–Pour Stirrings Simple Pomegranate Martini mix into a pitcher
–Add Smirnoff Vodka to taste (again 1:1–may be a bit strong)
–Mix in 2-3 cans of lemon/lime soda for sparkle
–Add Pomagrante seeds (refrigerate for 4 hours–then strain out seeds)
Menu to suggest: Pour cocktail into a sugar rimmed martini glass ( I used Stirrings Pomegranate Rimmer), then drop a few fresh cranberries into glass and garnish with a sprig of fresh rosemary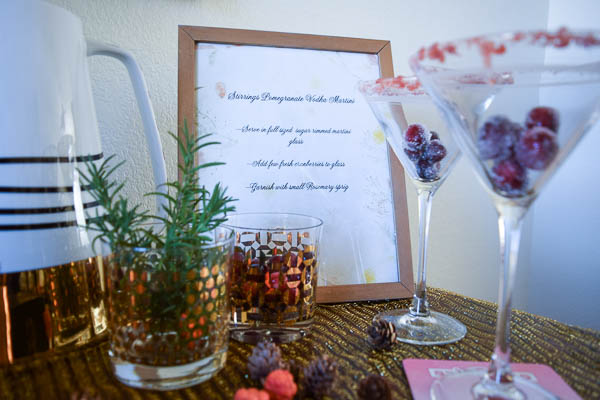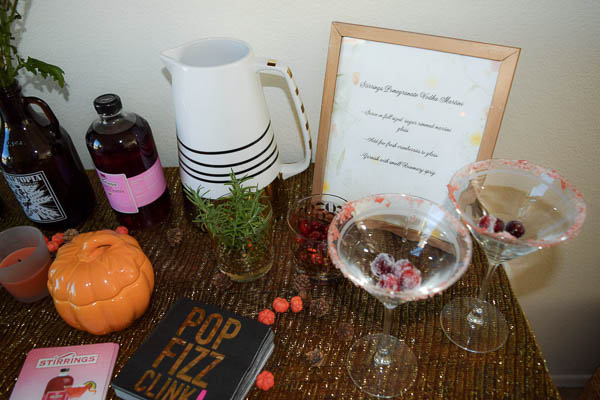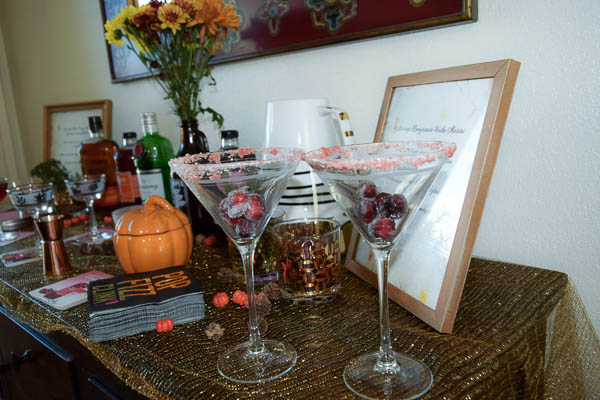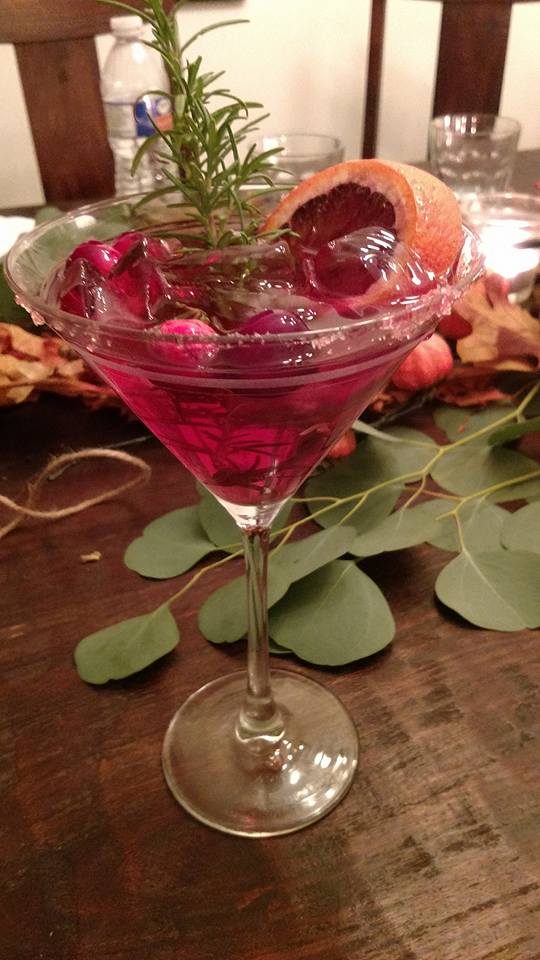 Lol one of my friends just added every garnish on the table into her cocktail—too funny!
So I am super sorry I really did not get any good photos of the actual party as I was crazy distracted being a good hostess (by the way it was full on dinner to: Bruschetta bar, Charcuterie boards, Chicken with potatoes and more).
I want to thank Stirrings for the most delicious mixers! If you try these tag me in your photos I really want to know what you think and what you make!!
Xo,
Marisol
—I received product from Stirrings. This is a sponsored post, but the opinions presented are mine and mine alone.