Hi Loves
I am super excited to feature some my Spring fashion wishlist items for you. I feel that my job is to give you Spring Fever haha! I love that the mornings are still brisk, but it is already sundress weather here (sorry my east coast friends). Best news is that each item is under $20–yes its true!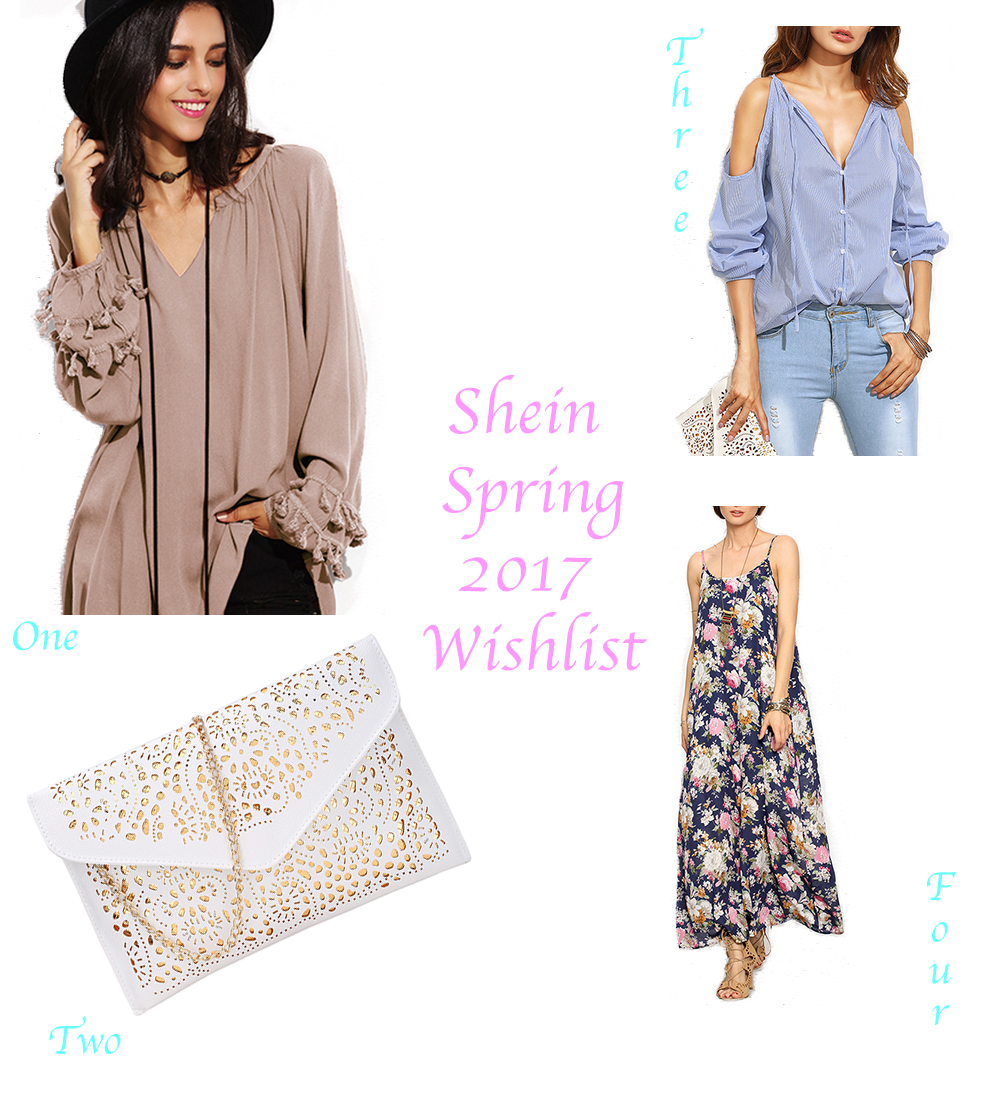 One: This blush top fits with a loose fit, which I am liking a lot this season. I would pair it with a skinny white denim. I love the sleeve details and am crazy about blush this season. Exact item is linked: Here
Two: This white clutch is perfect for Spring floral dresses. I love the laser cut pattern and the optional gold chain. Score! Exact item is linked: HERE
Three: Oh my gosh!! This top is my next must have. Look at that cold shoulder detail, but the sleeves bunched up like they are—sooo cute. #obessed. Exact item is linked HERE
Four: I have been looking for a floral maxi with a bit more movement. I like a certain draping for my maxi's. I think this print and style is perfect for a Spring brunch!. Exact item is linked: HERE
I love this time of year when pastels are back in favor and flowers are everywhere! This wishlist may soon be hitting my cart lol. What Shein items are you loving right now?!? Leave me a comment below.
Xx,
Marisol