Hello Lovelies
I am so excited to share with you my second night at Phoenix Fashion Week 2017. This was a great night that featured  Contemporary designers. I chose to wear a more whimsical look with my hair up in a loose undone bun.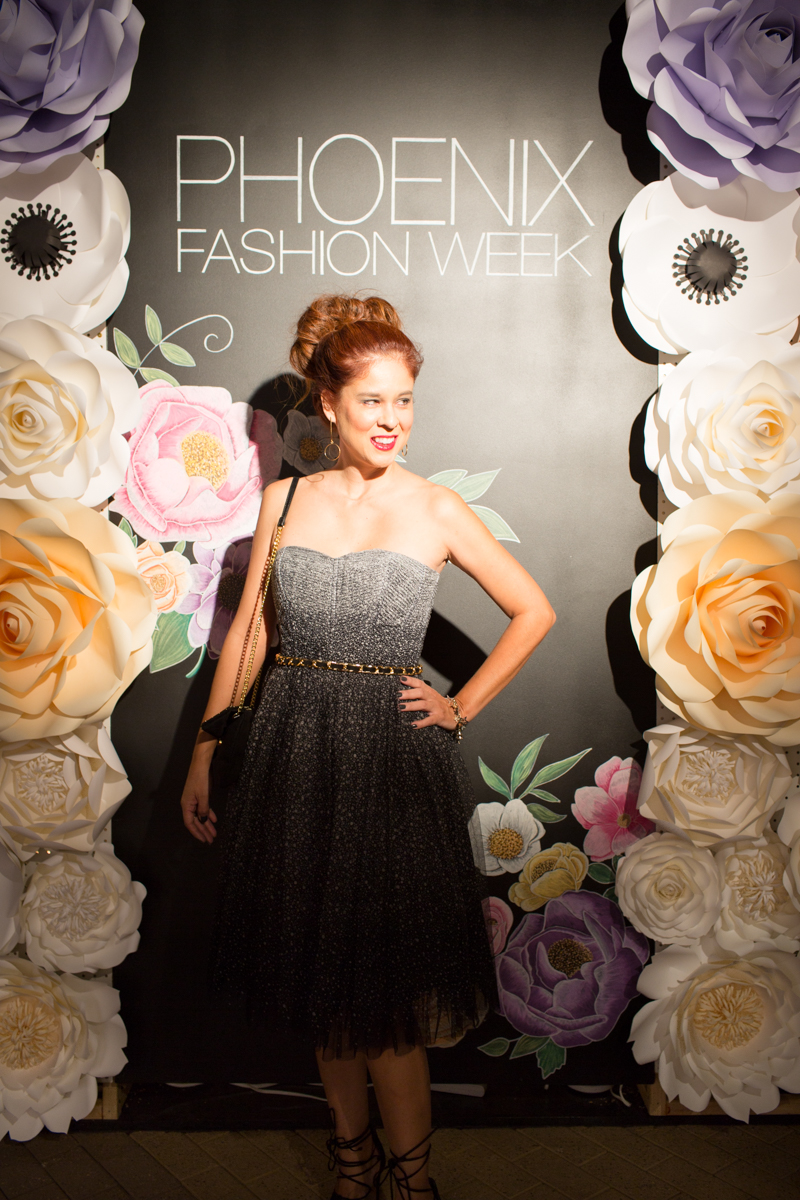 This dress can be very feminine and I wanted to style it a little more rock inspired.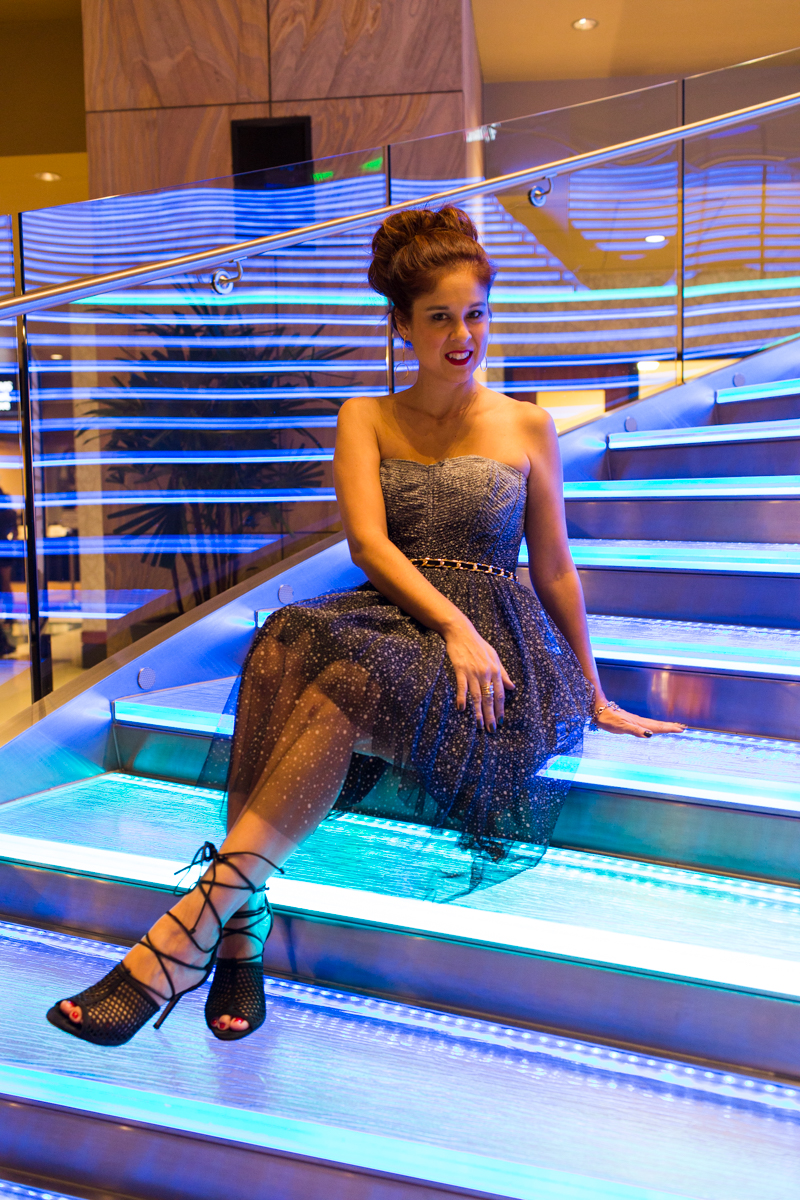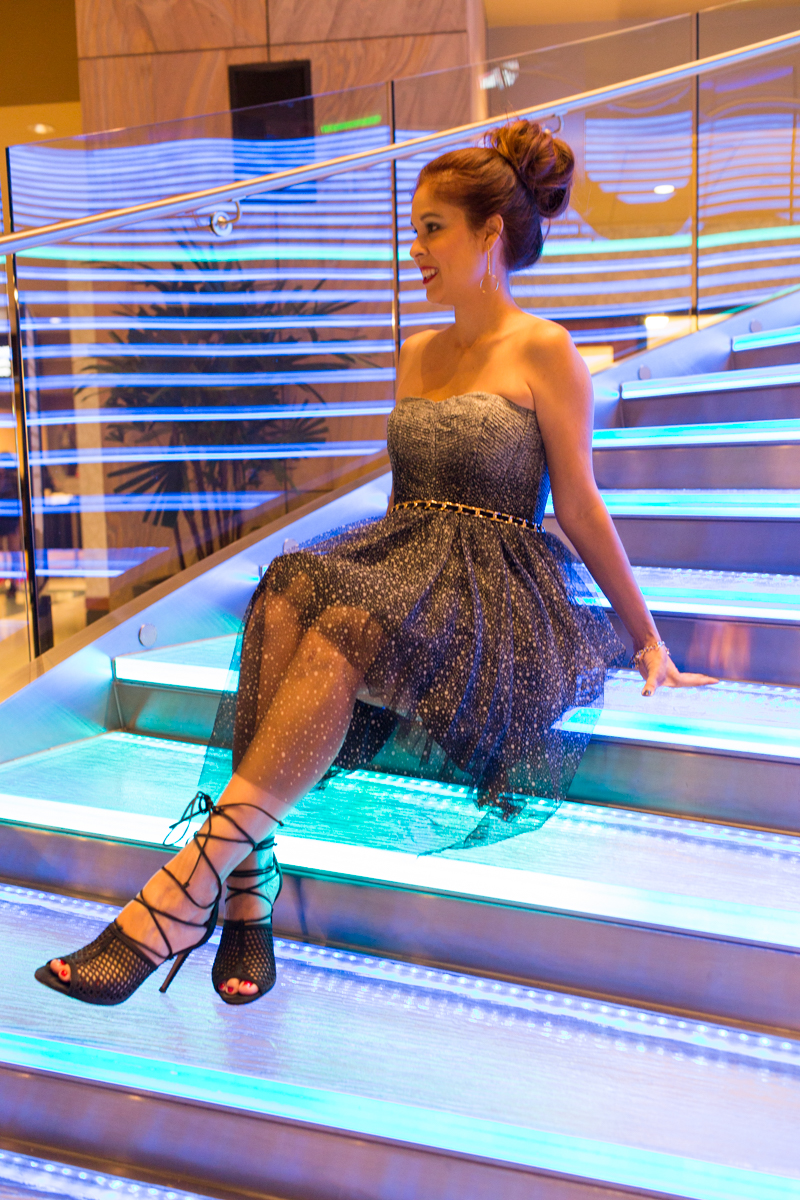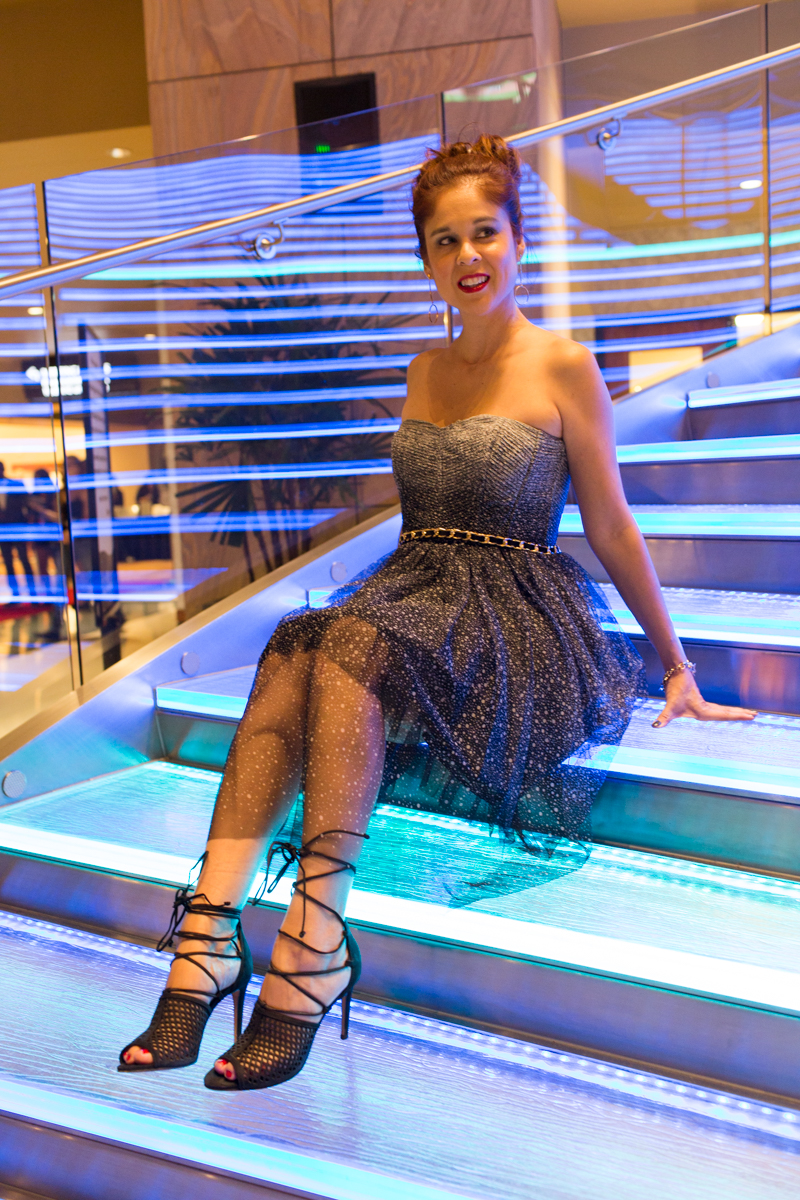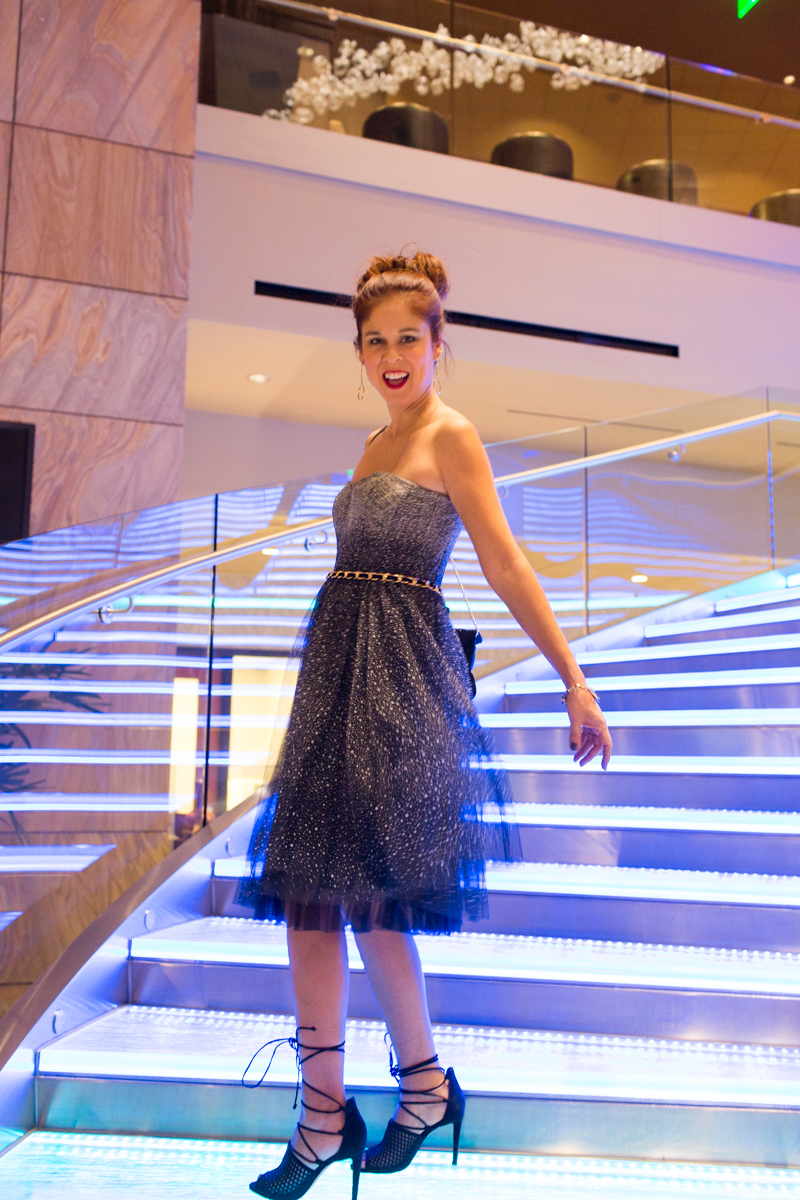 Its always fun running into people at these events. I love how passionate everyone is about fashion too!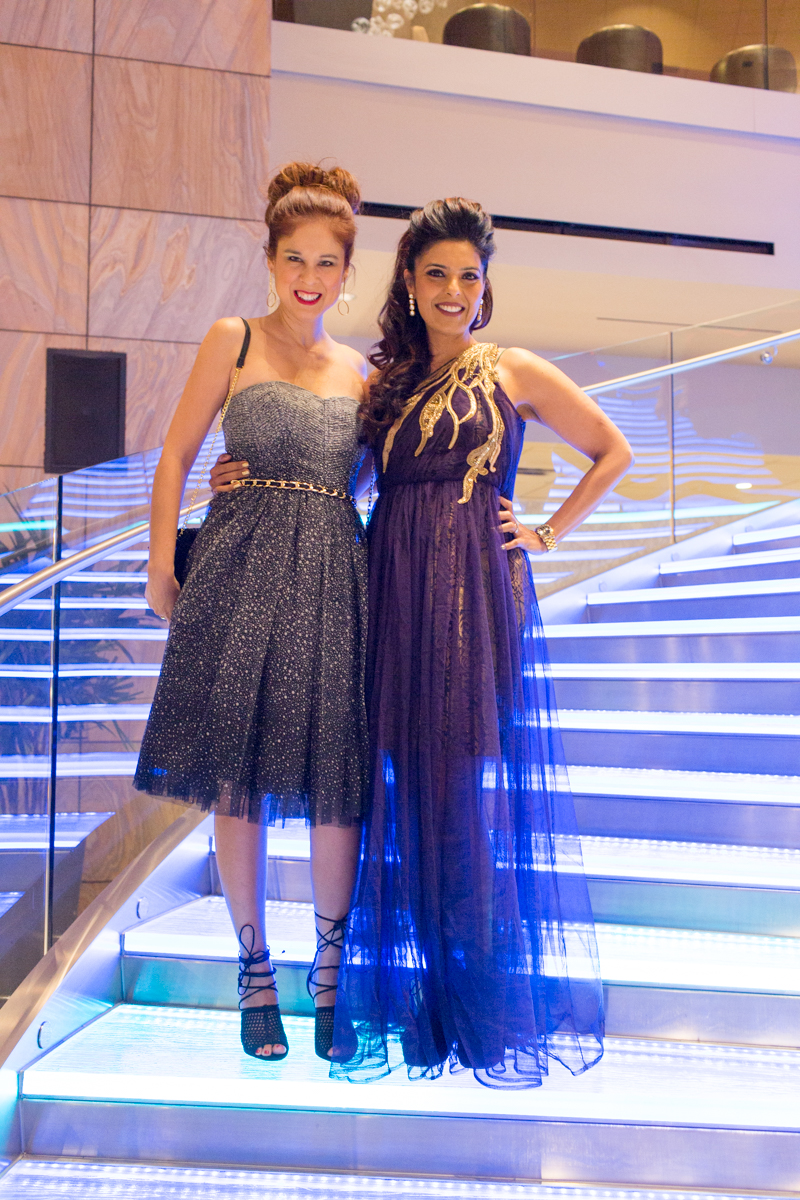 Harpreet Maan is a local Phoenix emerging designer who blends contemporary with her Indian roots. She designed her gown that she is wearing! So pretty right?!?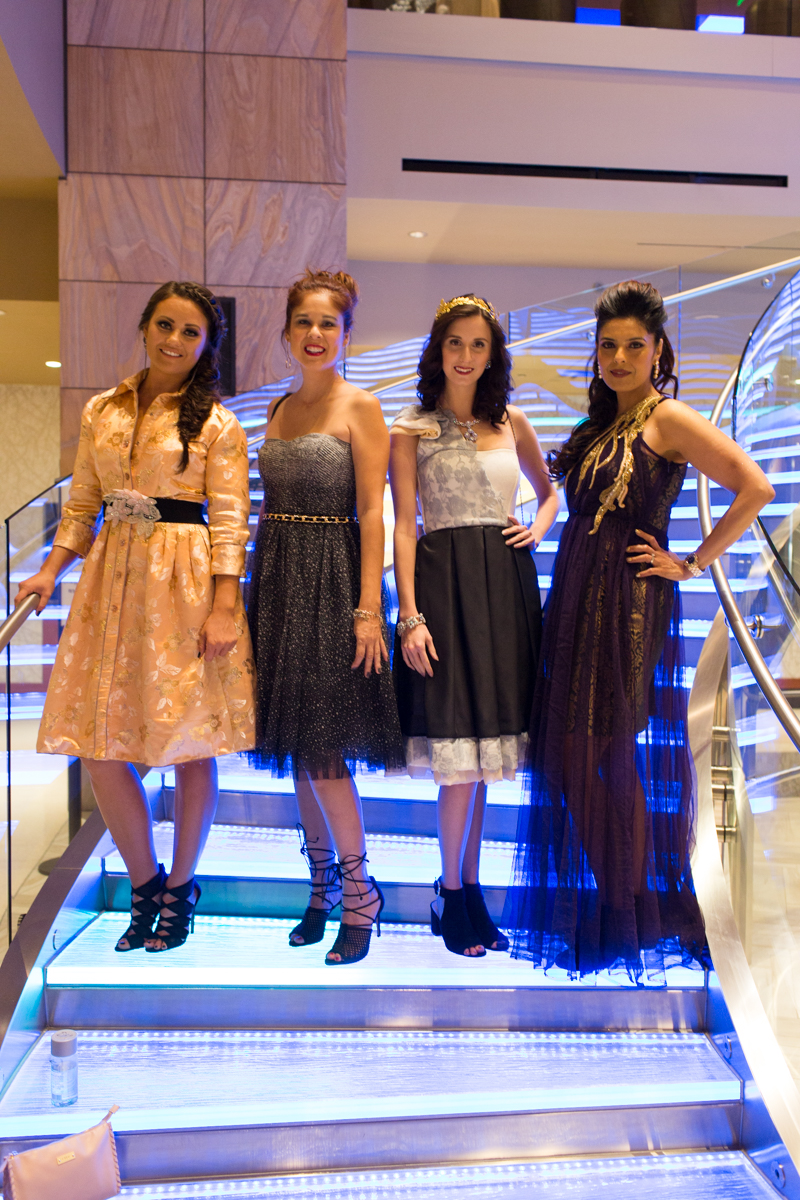 Here with Cynthia Sassi from FabAZ on my left, one of Cynthia's friends to my right and Harpreet. Cynthia was wearing a Theo Doro dress from the first line that showed this night.
My favorite designer from this night was Nahuala . This line is from Mexico by Rosa Gutierrez who created a beautiful cohesive collection. I was so obsessed with the long emerald green dress and the sexy red sleeveless coat. Please contact me to collab Rosa lol!! I'll share those photos down below!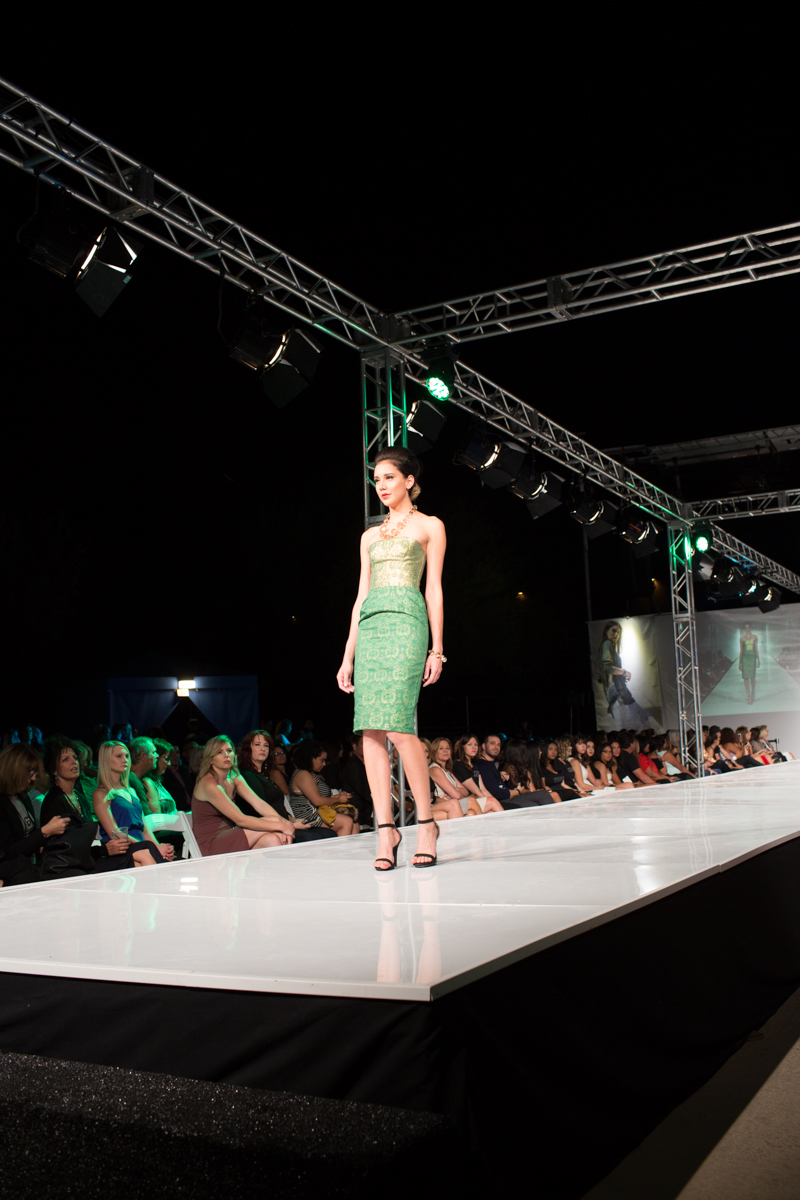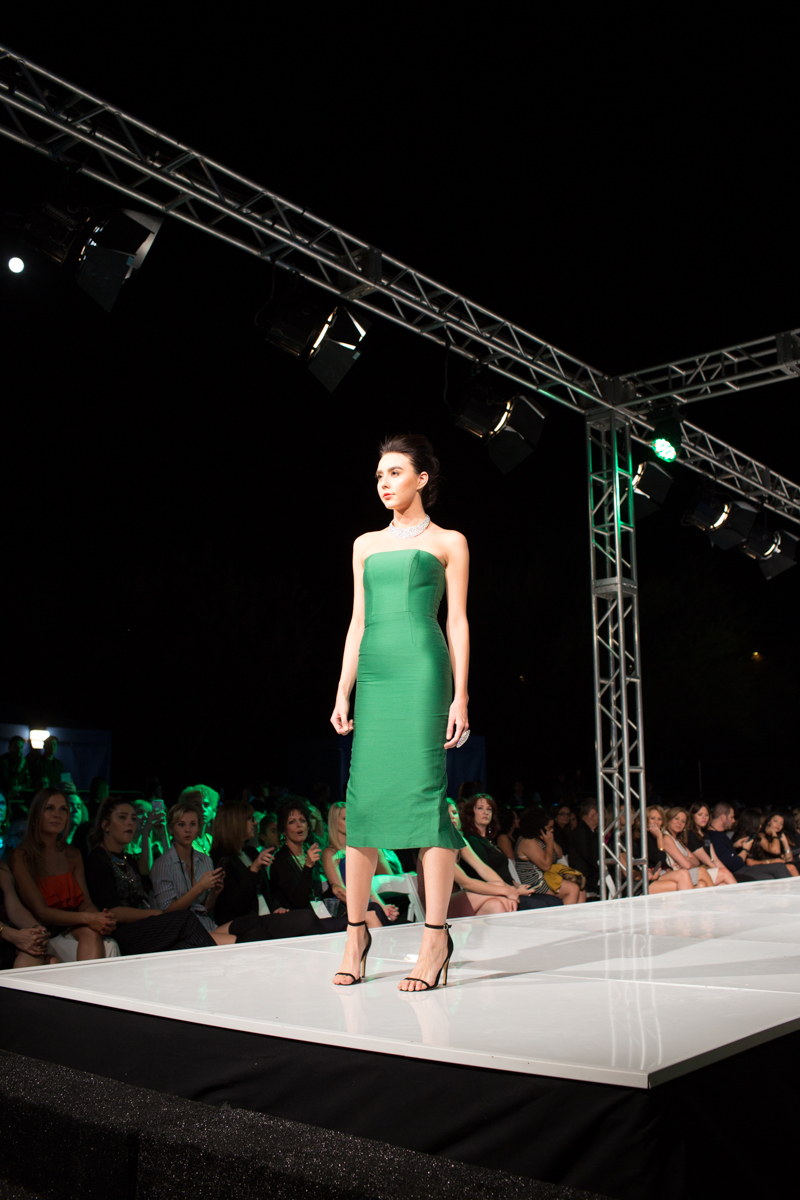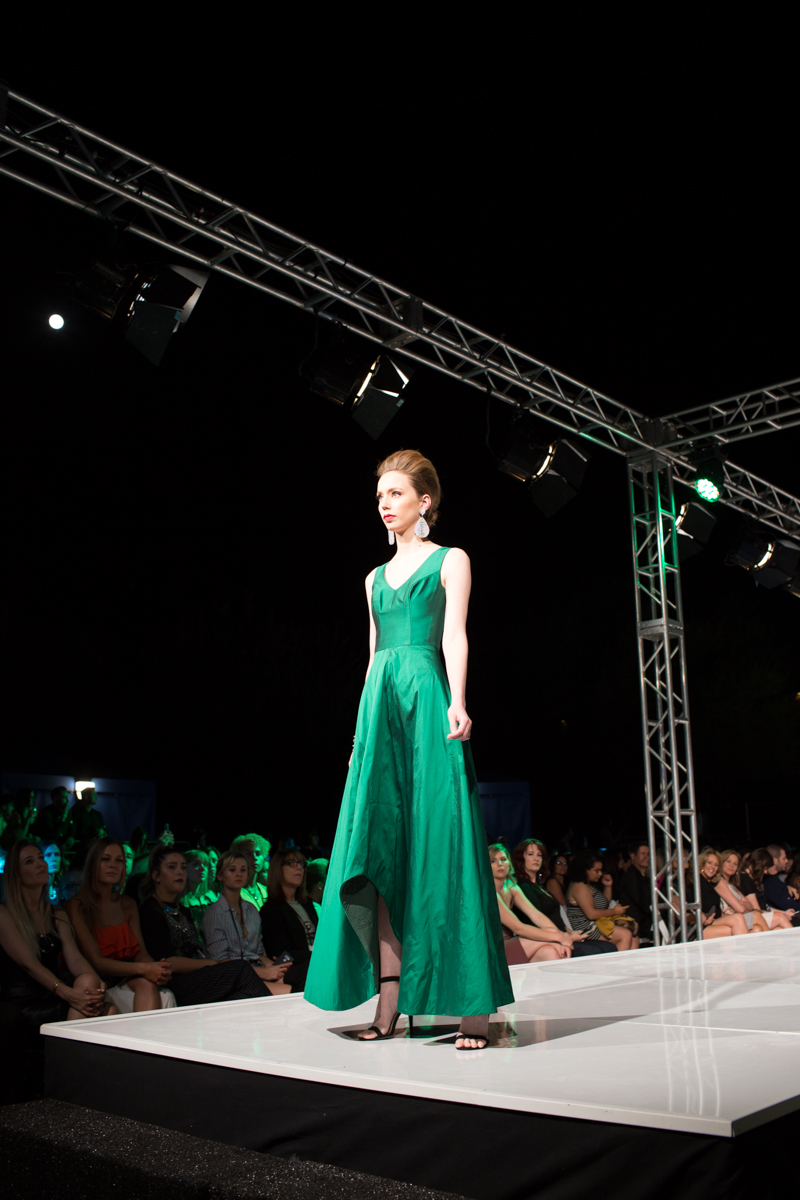 OMG this one above!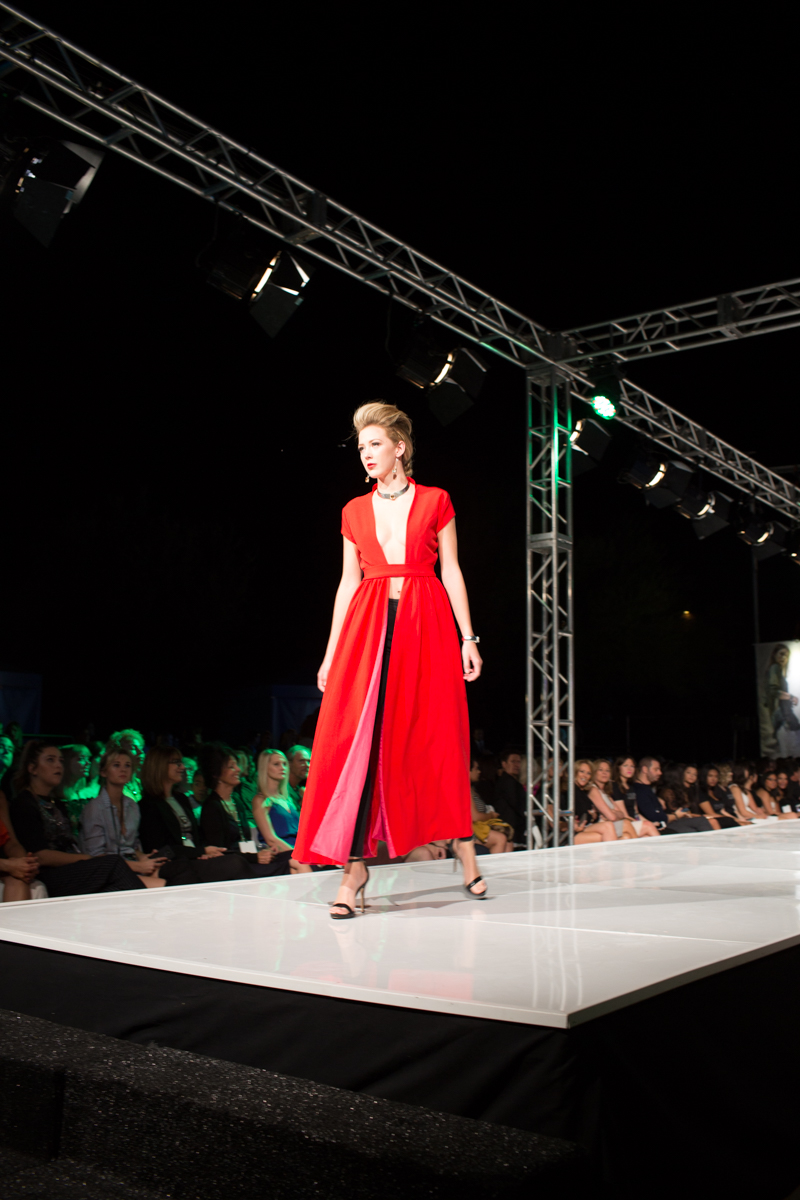 AND this coat! So good!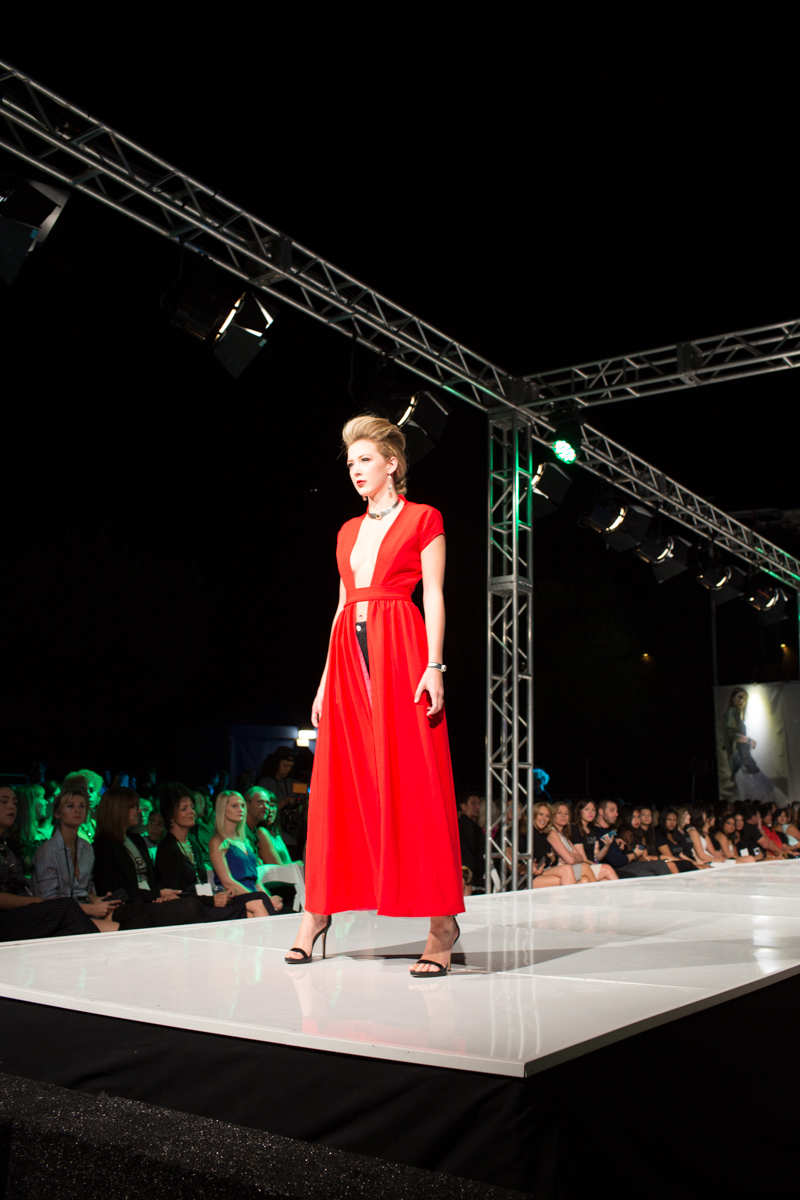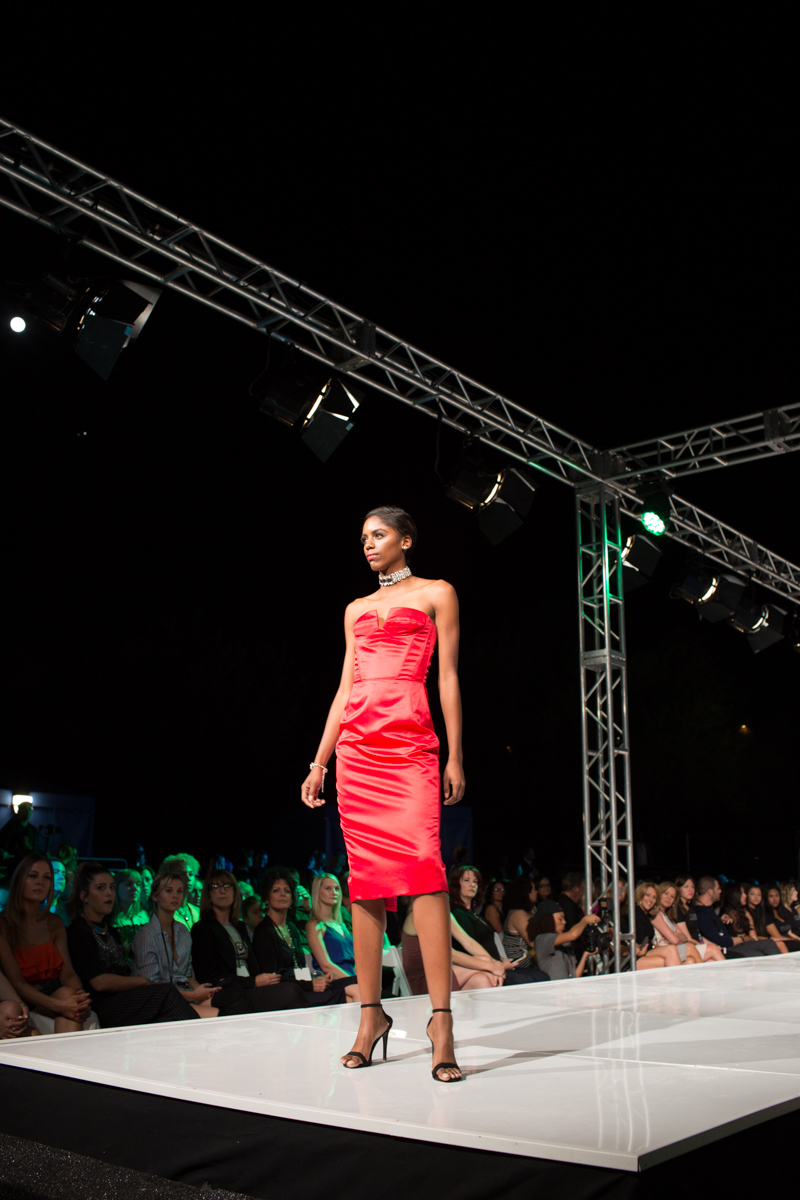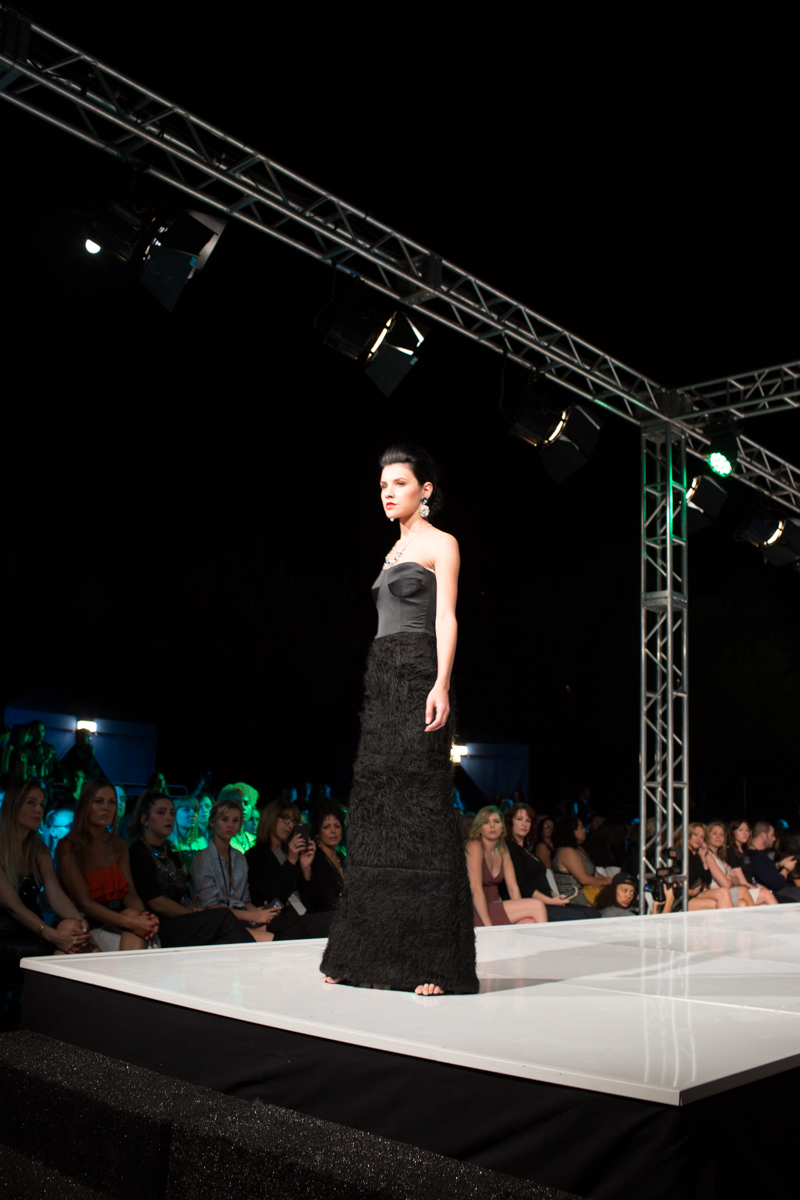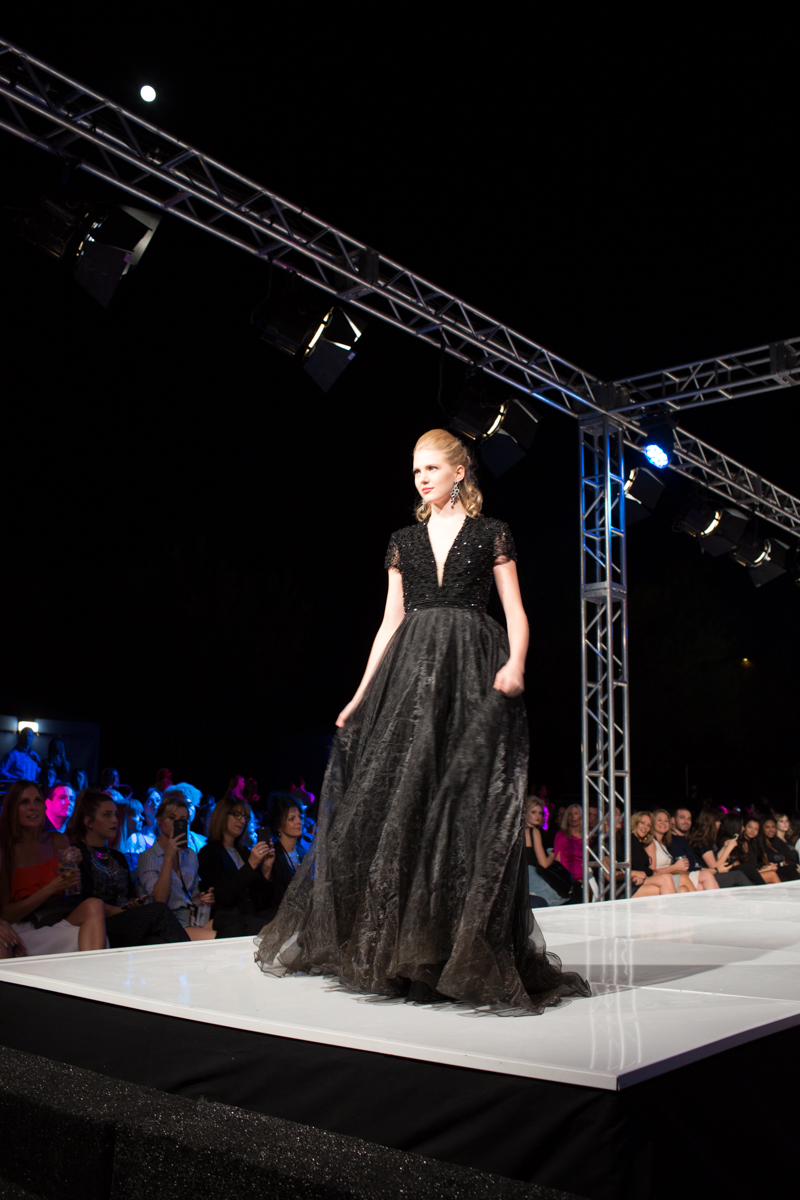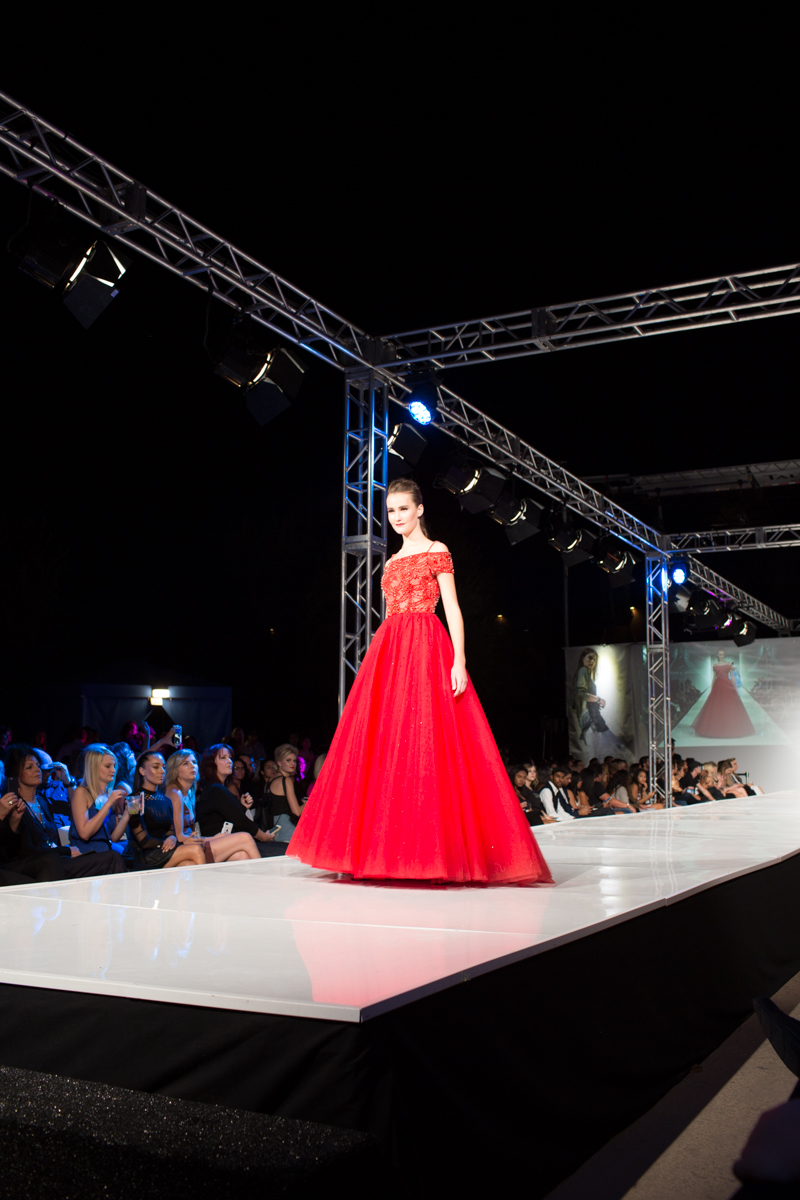 So gorgeous right!? I hope to get in contact with her soon! I'll keep you all posted if I can connect with her about featuring these beautiful designs.
My dress: old BCBG
Shoes: Old Vince Camuto
Belt: old H&M
Earrings: Jennifer Janesko
That's right my entire outfit was straight from my closet for once, but for night three I collaborated with the amazing Couture designer, Christine Adar. I can't wait to share this with all of you!