Hello Loves!
It was so fun being back at the PhxFW 2017 this year! I look forward to this amazing show each year. I love seeing all the new designs, but as a fashion blogger I think styling my own outfit is the best part lol.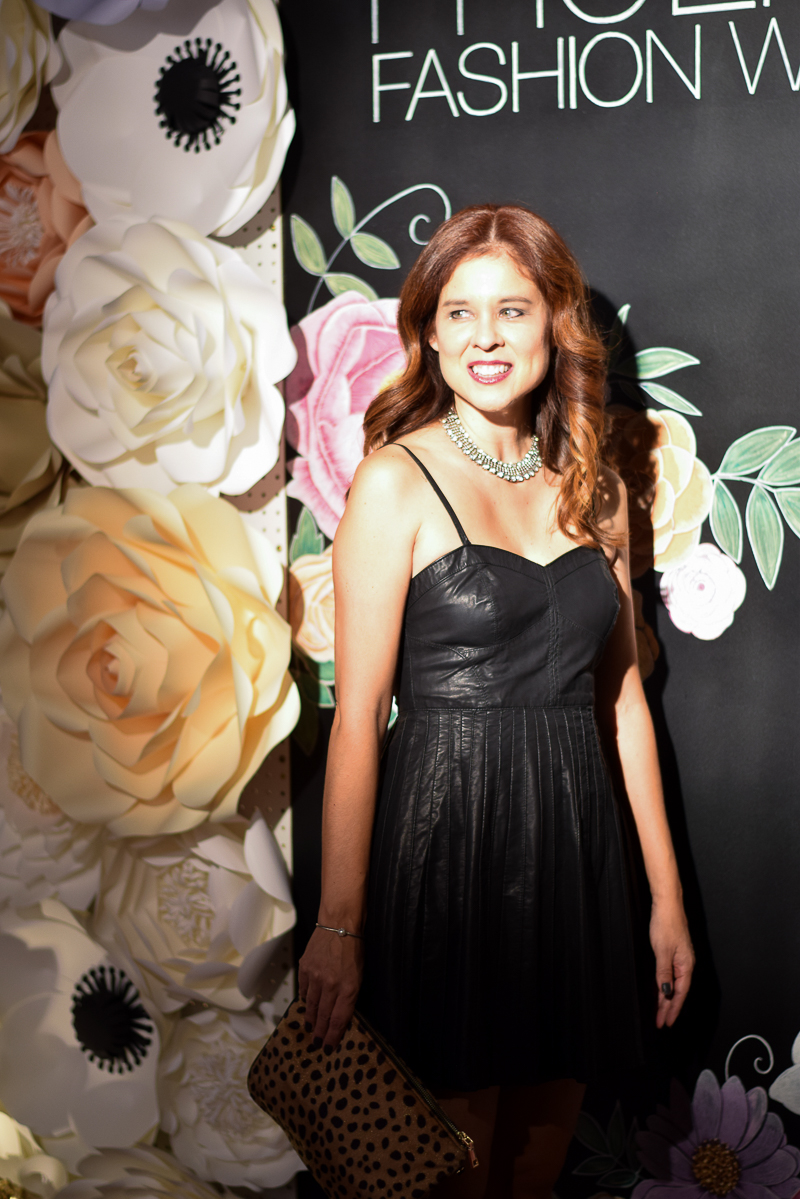 The red carpet experience is the chance to get featured in local publications and photos for my blog!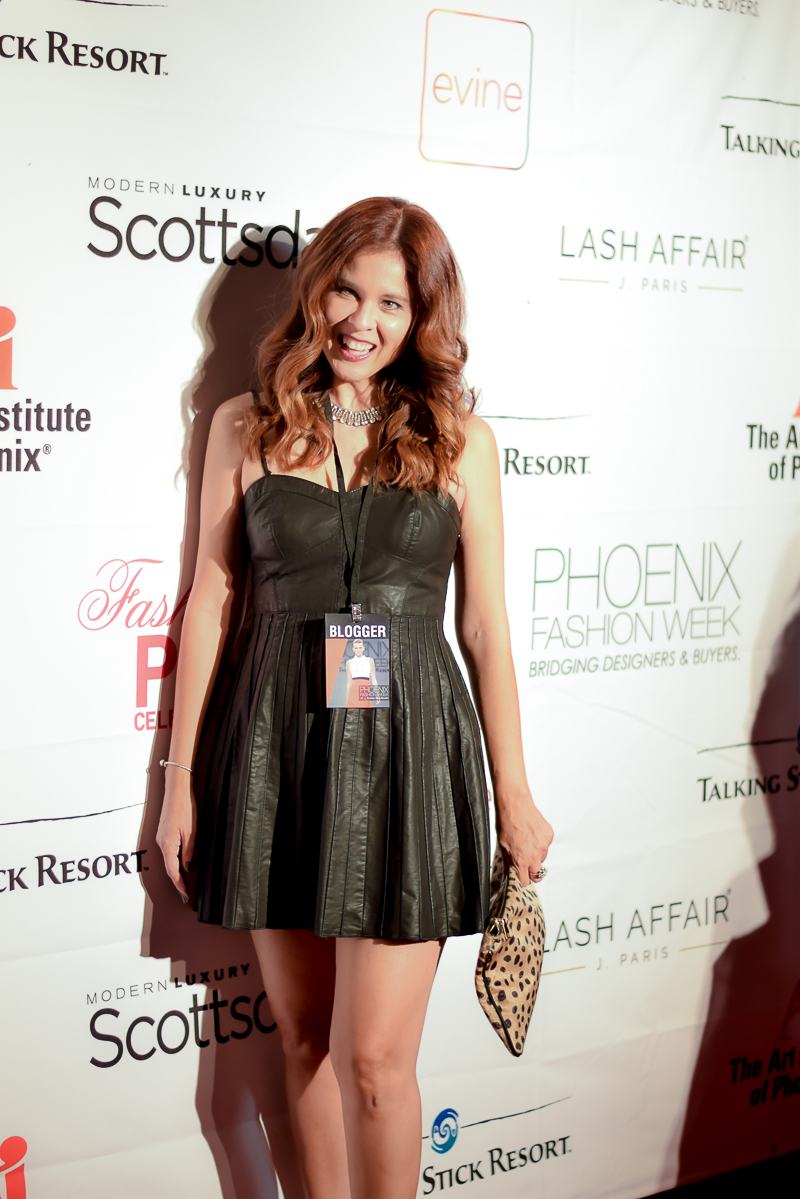 I chose a leather like corset style dress with my leopards print clutch. I wanted wear statement jewelry such as this gorgeous Dylanlex necklace.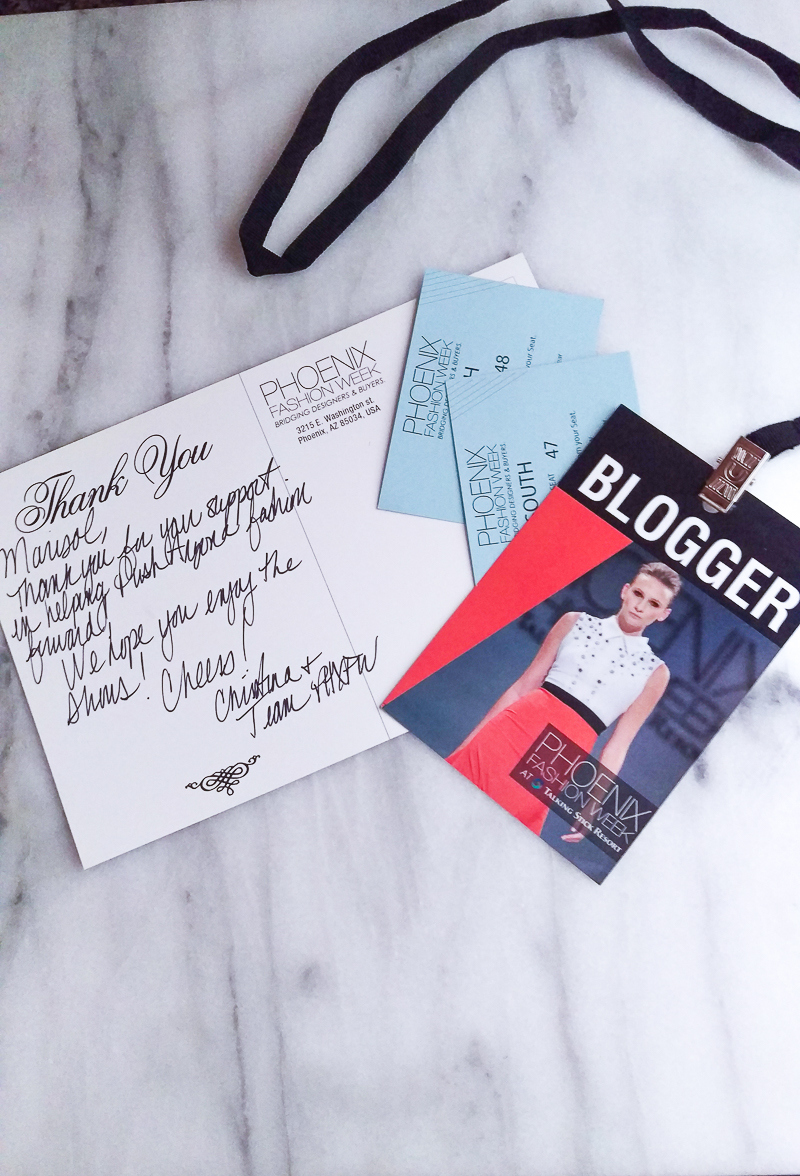 I love running into other local bloggers and seeing everyone's outfits. The part I really like about being a blogger is a chance to show my creativity.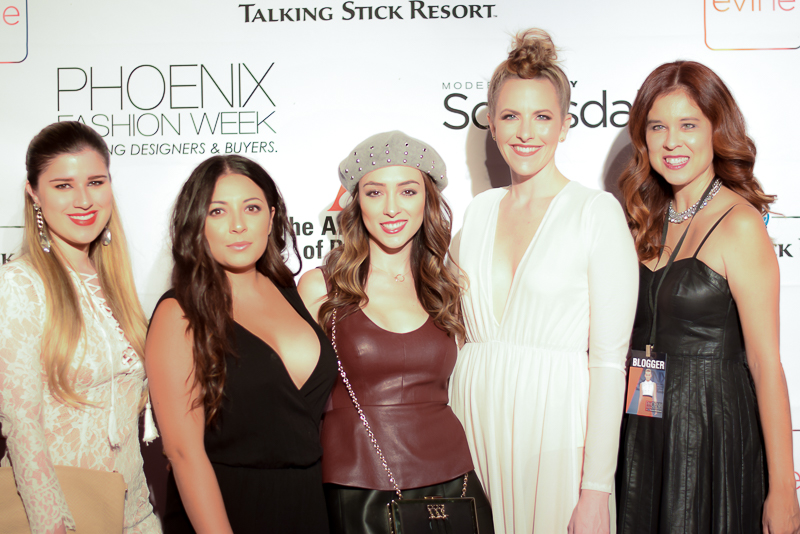 From left to right: Siara, Kate Berkley, Neyda, Kat and me. If you don't already follow these ladies click on their links above. They are not only the sweetest, but talented!
This year the photos were tough to get because I had some very tall people sitting in front of me. I got just a few of the designs on the runway without the back of the people's heads in most of my shots lol. Below are some of my favorite more feminine styles (most designs this night were more urban and masculine–not really my thing).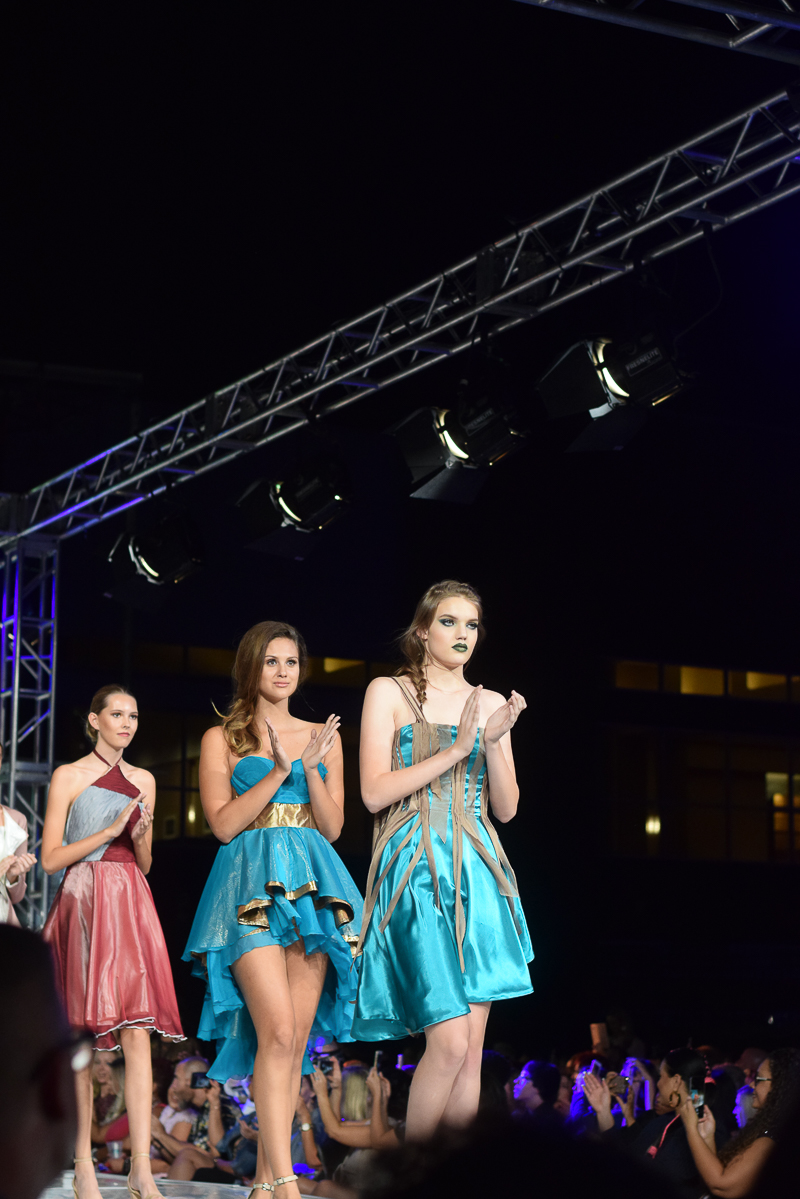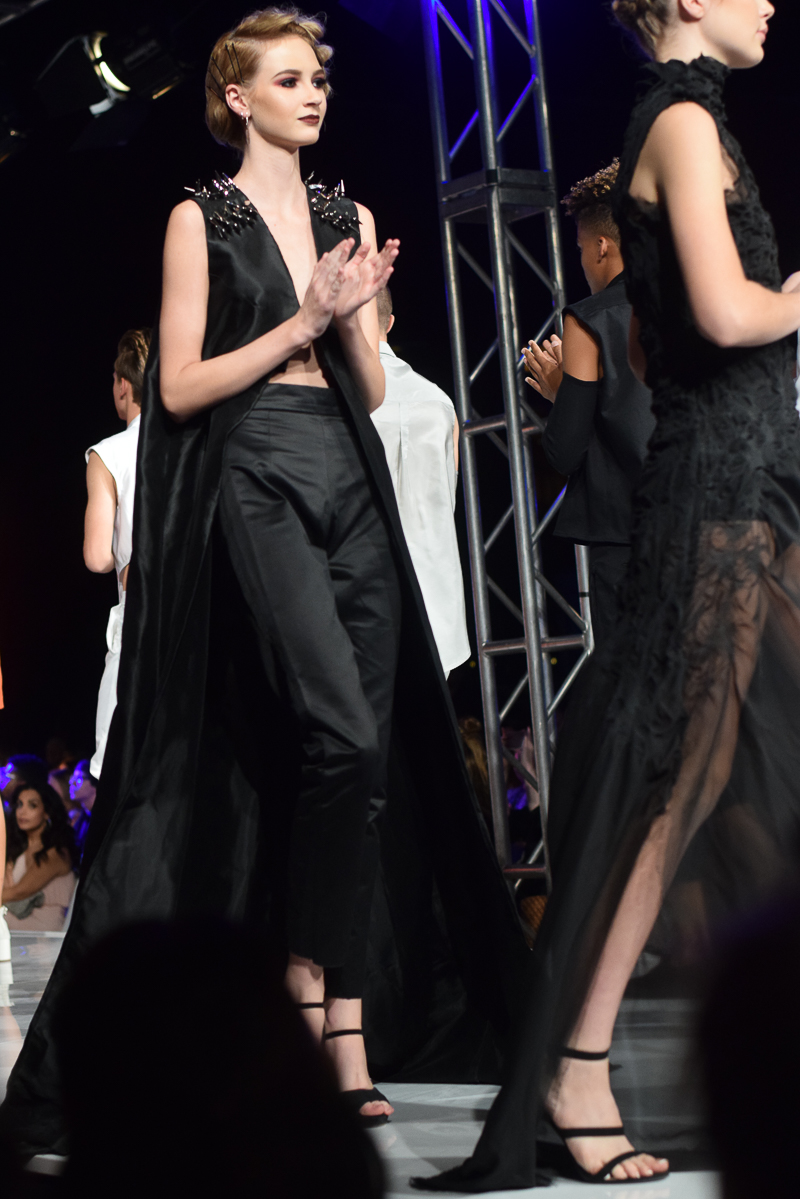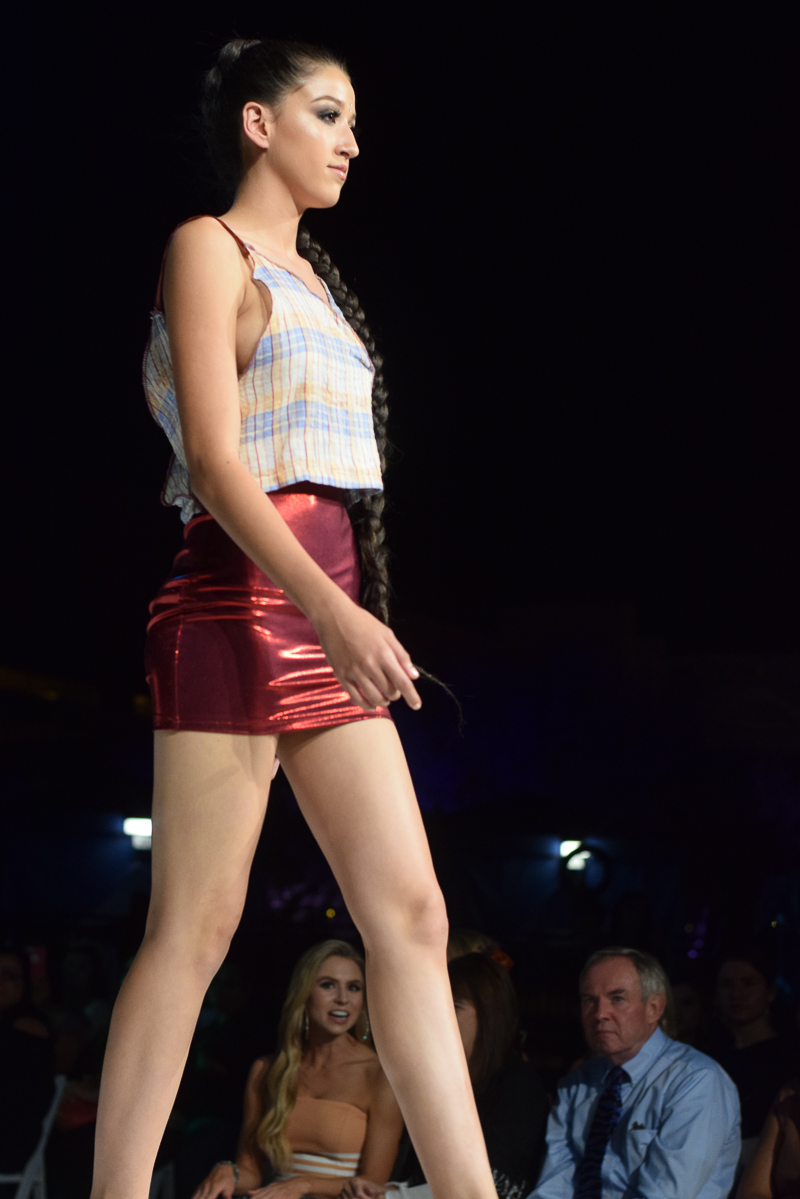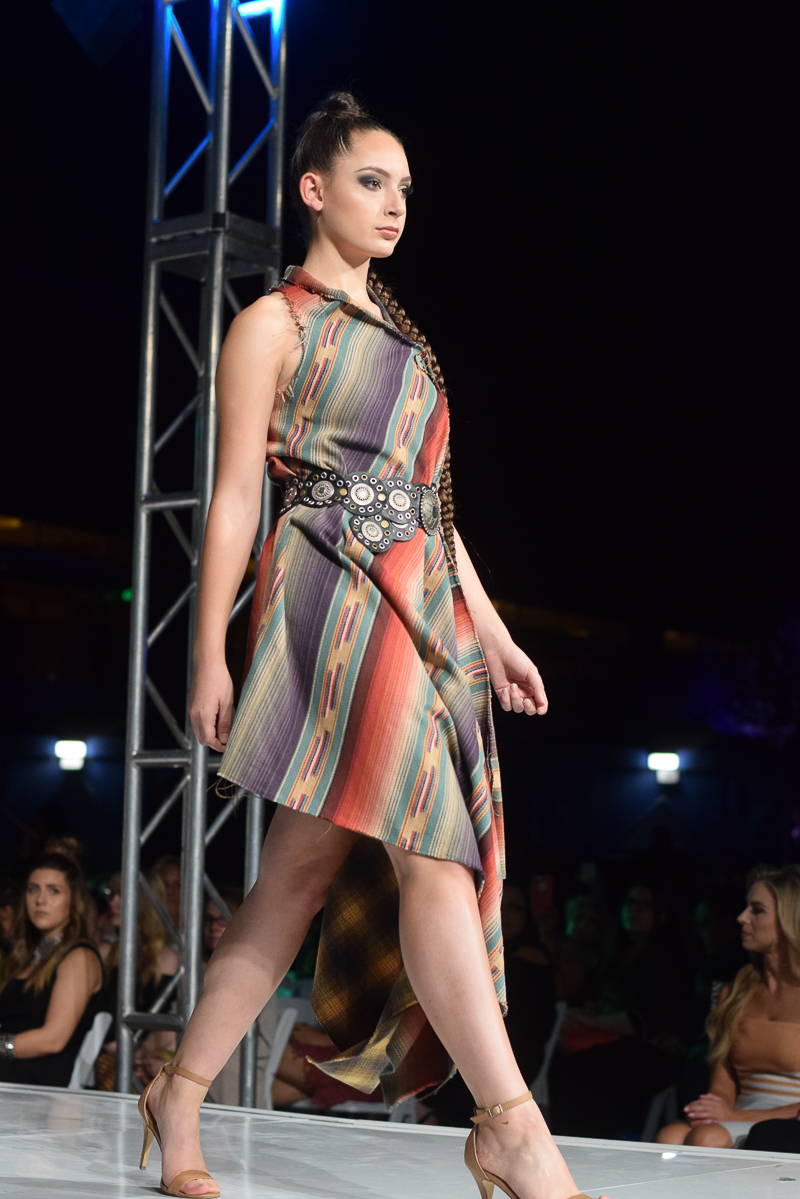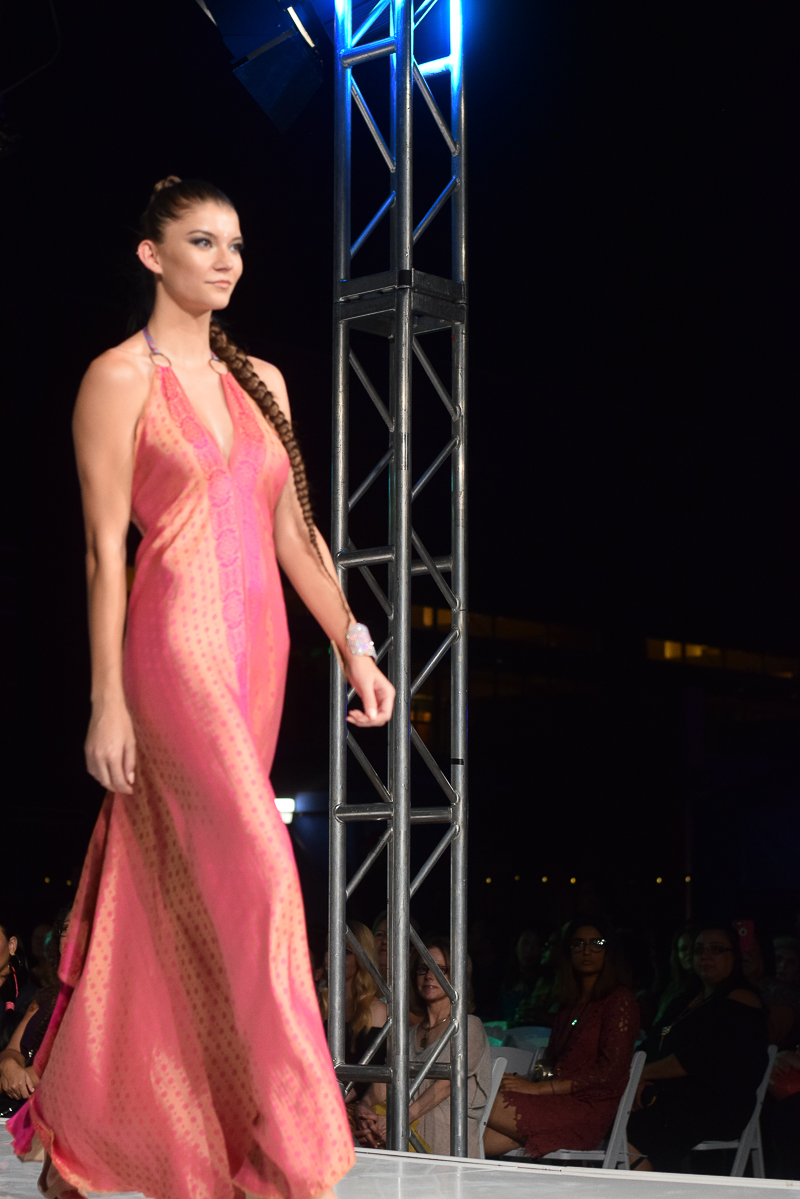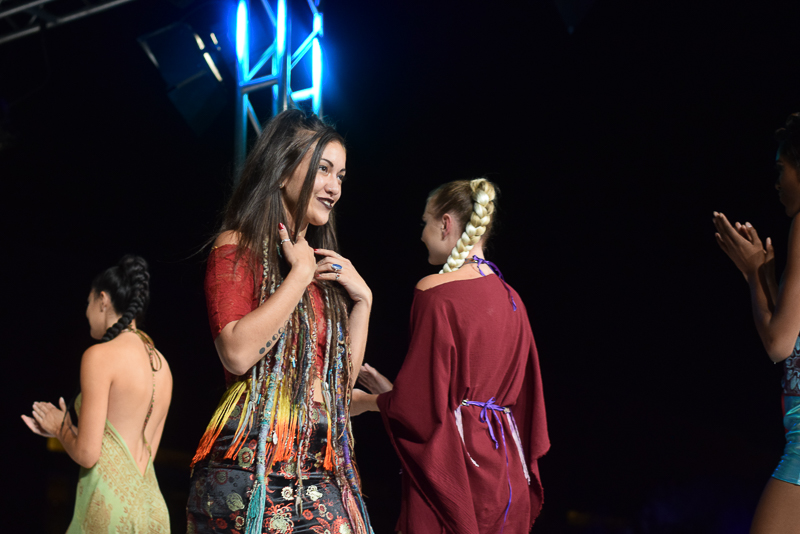 It was a great opening night and I had the best time. My outfit was a dress that I had bought a few years ago, but had never worn before haha. You know you've done that it too. The necklace is linked in this post HERE!!! Clutch can be found HERE!!! Shoes (old–Coach); Bangle: David Yurman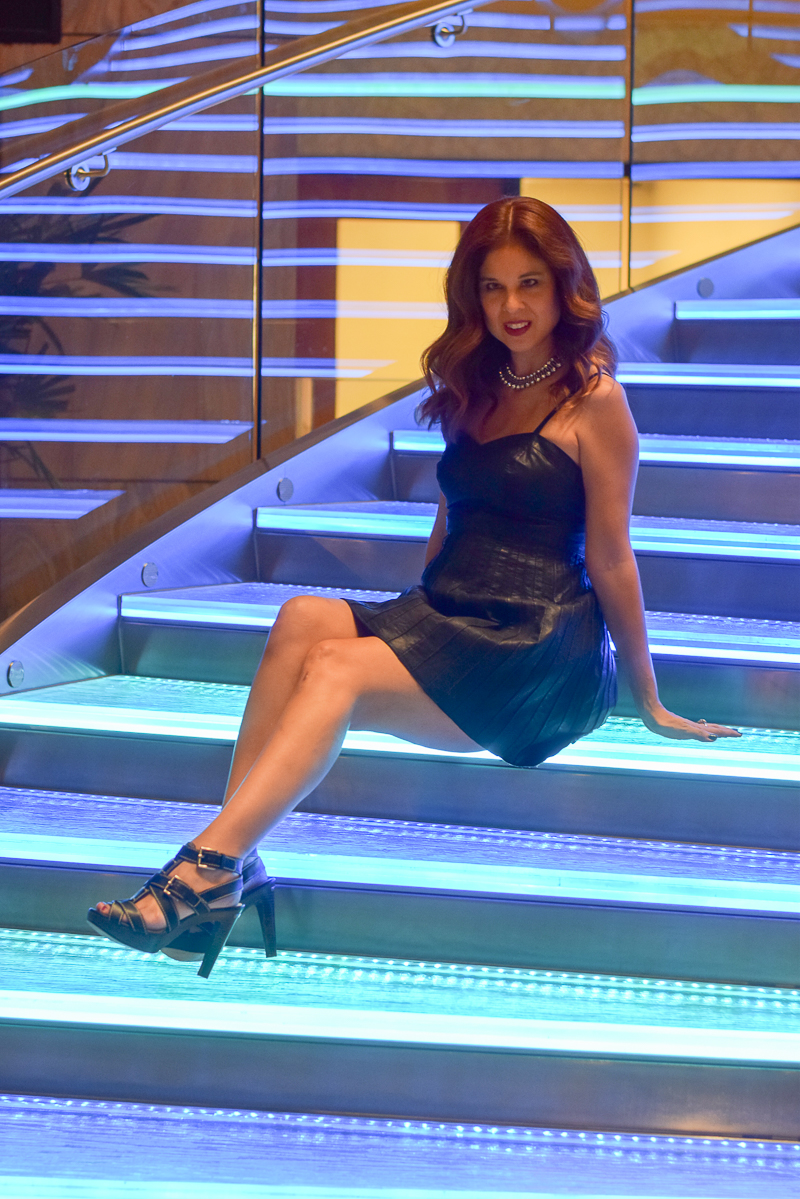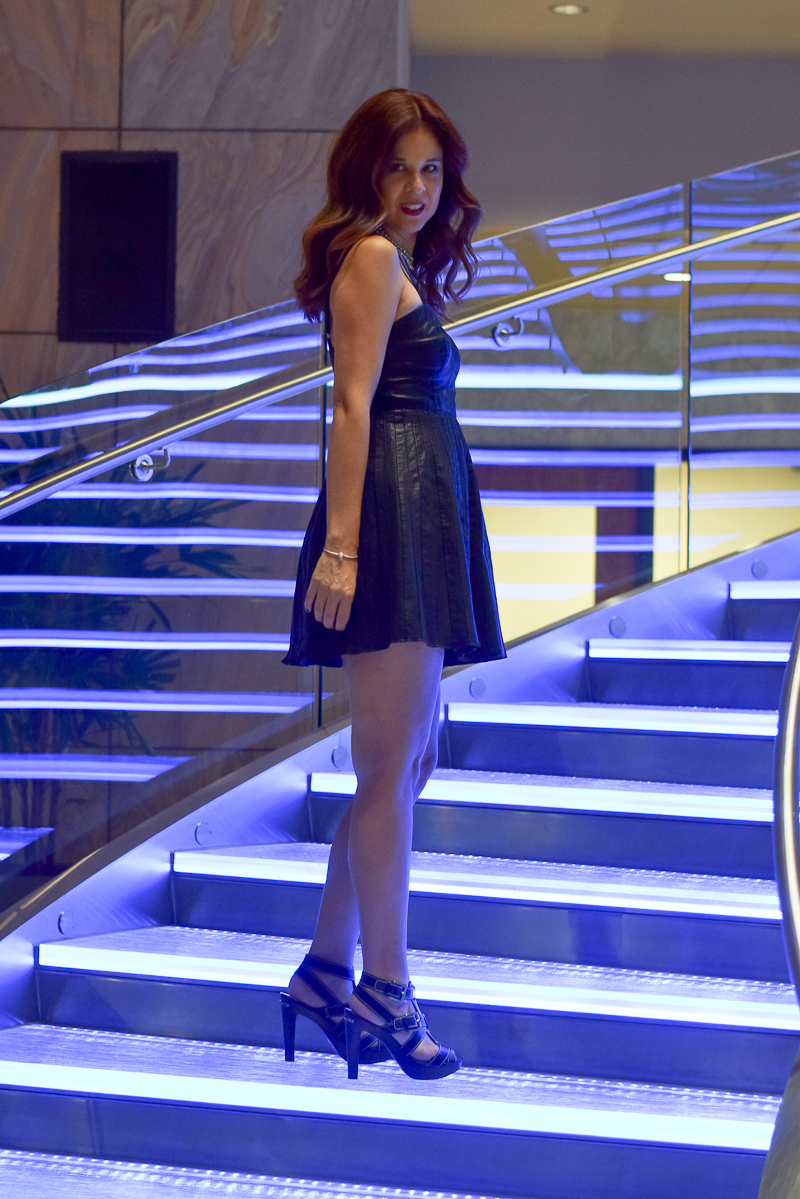 I am working hard on Nights 2 and 3 which will feature behind the scenes on my collaboration with Christine Adar. Can't wait for you all to read all about this!