Hello Lovelies!
I've been recently branching out a bit more lately with my makeup and trying to learn how to apply it myself. I've been insipired by my friend Priscilla, who was my medical assistant and somehow on most days managed to look just GLAM! And now my newest nurse is a MUA by night too! Seriously these gals are both talented.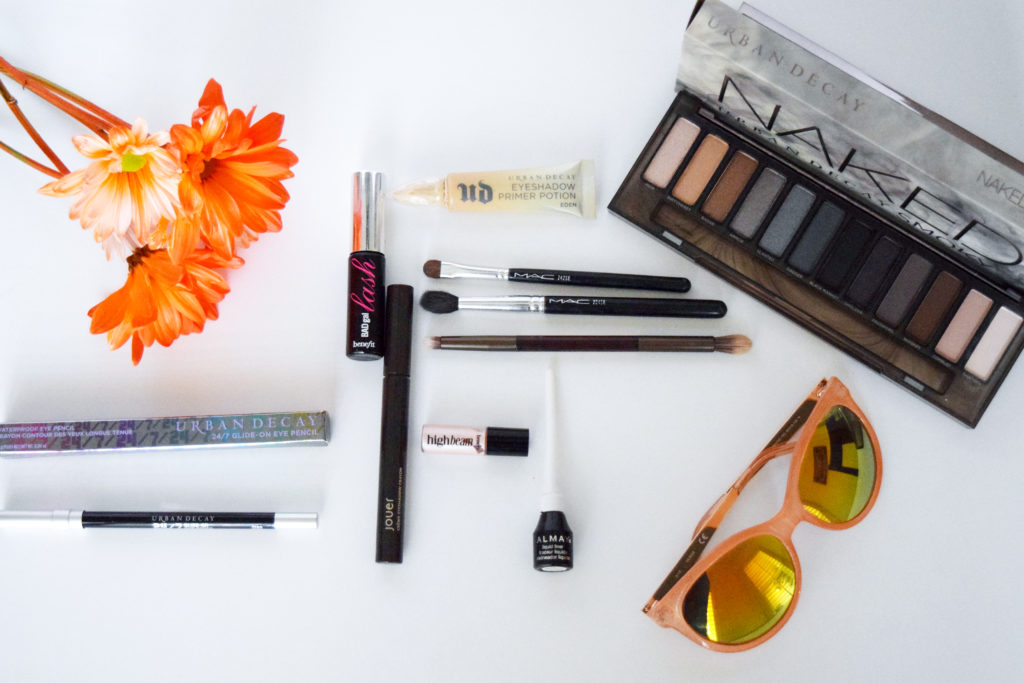 First I picked up a new eyeshadow primer by Urban Decay. It helps with keeping your eyelids from creasing the shadows and getting too oily. You can get your primer HERE .  Next I applied just a dab of Benefit highlighter at the inner corner of my eye. This product has just a bit of shimmer, but be careful not to put on too much because it can look cakey.
So off I went to get my own Naked palette with dreams of the perfect smoky eye. You can get yours HERE. I got my laptop out and tried following the girl on You Tube whose makeup was flawless of course and lets just say mine was "meh".  I used the brush that came with the palette and then got out my own MAC cosmetics brushes HERE and HERE which actually helped a lot more—whew! I'm so used to using these two brushes for highlighting and making a more blended crease that they saved the day.
Next I applied my new eyeliner which glides on and doesn't catch at all by Urban Decay. It is waterproof and smudge proof once it sets. I used the Almay liquid liner at my waterline and the corner for a subtle cat line. The Jouer pencil is actually an eyeshadow pencil, but I used just a little for smudging at my outer corner.
Of course I then put on my new sunnies from Guess and Voilá I was done (ok after much retouching,    Q-tips with remover, cotton balls to hide my extra smudges….sigh).
I will post a photo of my smoky eye on me soon (after some more practice I promise!) The products are my choices and not being sponsored by any company, but have been really helpful in making this makeup illiterate girl look just a bit more GLAM!
Xo,
Marisol