Hi Loves!
As the year wraps up, I find that the fun holiday parties are what gets my styling current going. I love trying new looks with each post. As much as I go for long ballgown dresses or long flowy looks, I try to push myself outside of my comfort zone. Did you see the Finale Night of Phoenix Fashion Week post?! Whoa that dress needed a lot of double sided tape and maybe just a few more centimeters of fabric lol, but I LOVED it.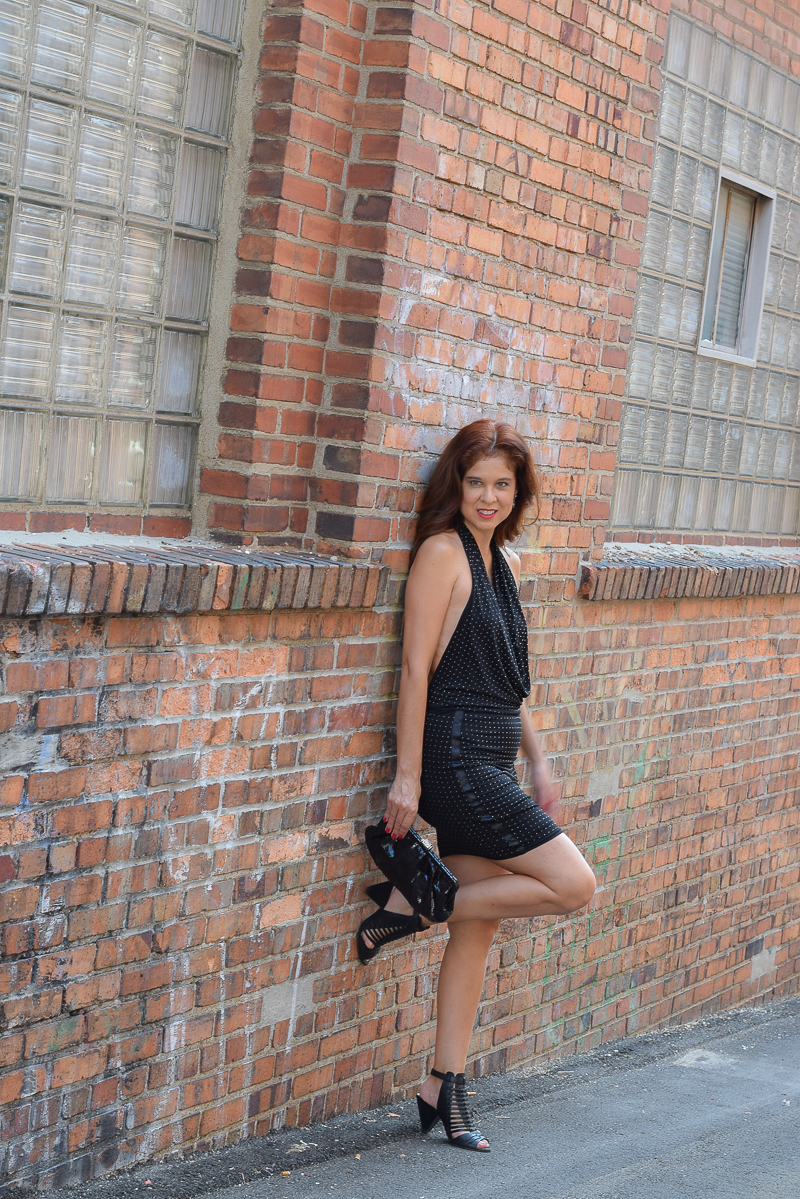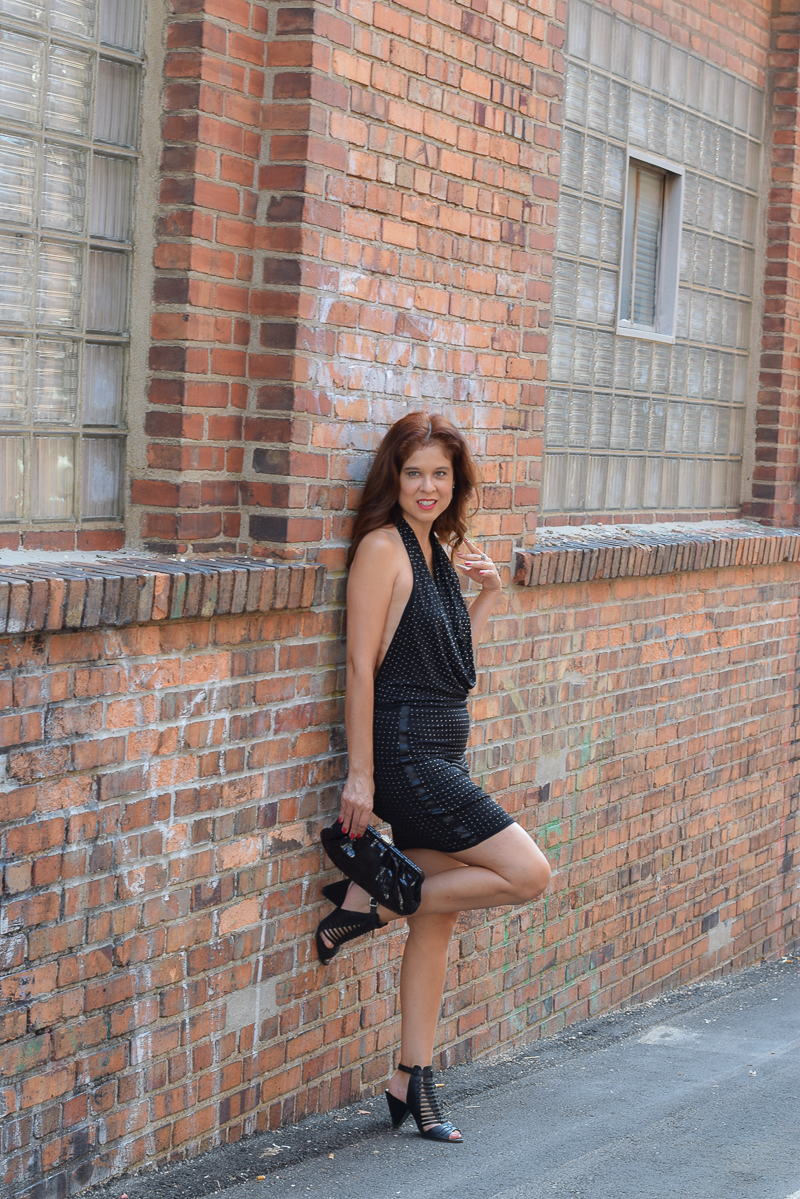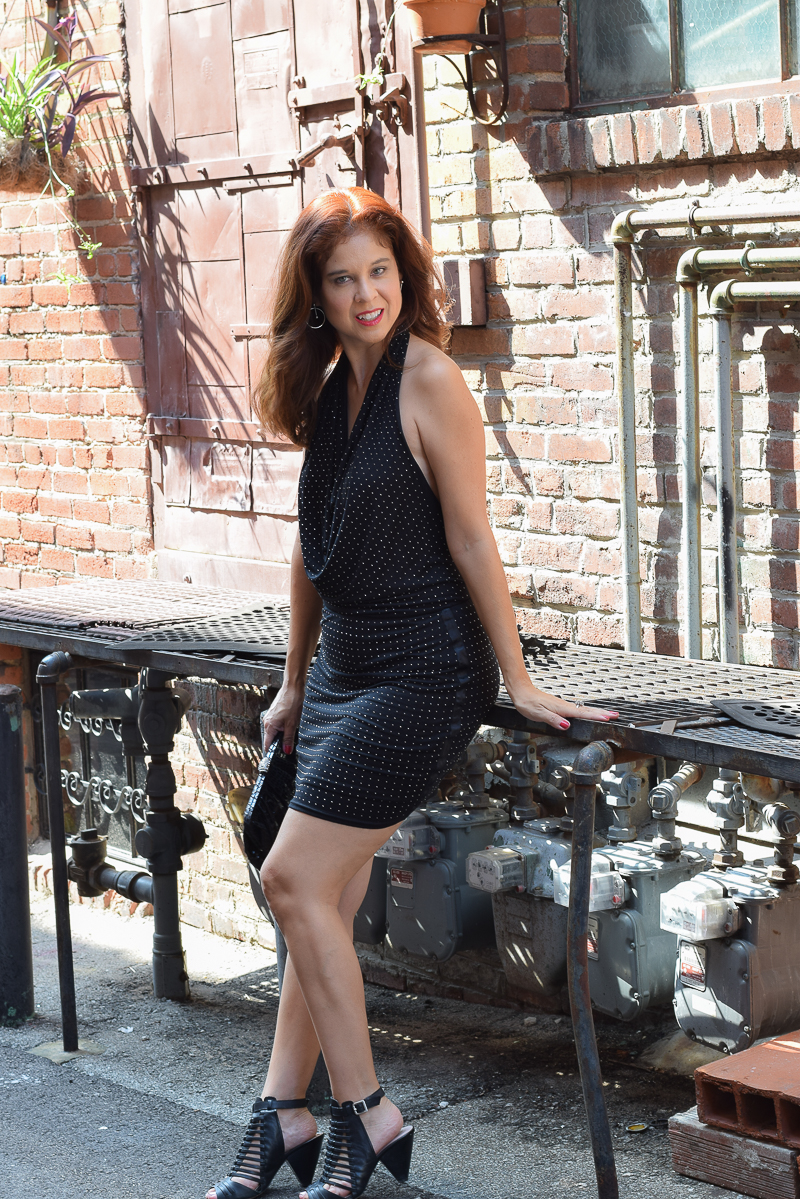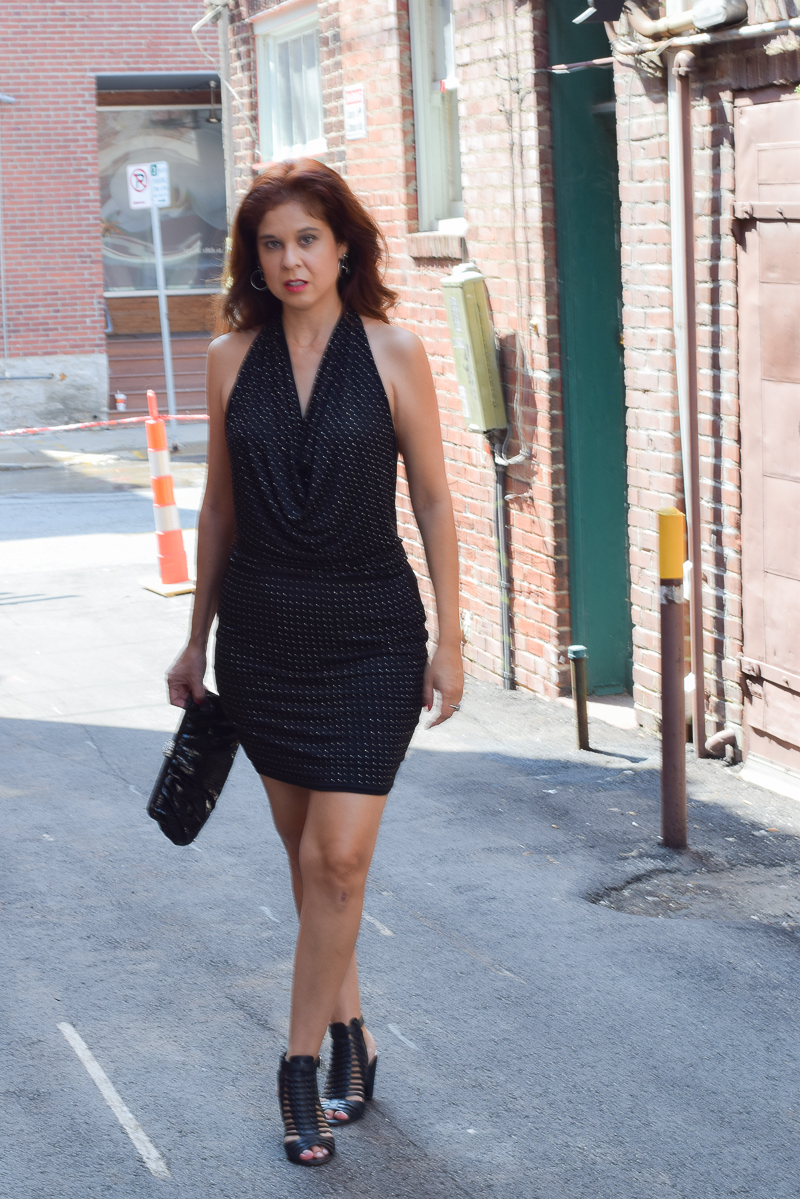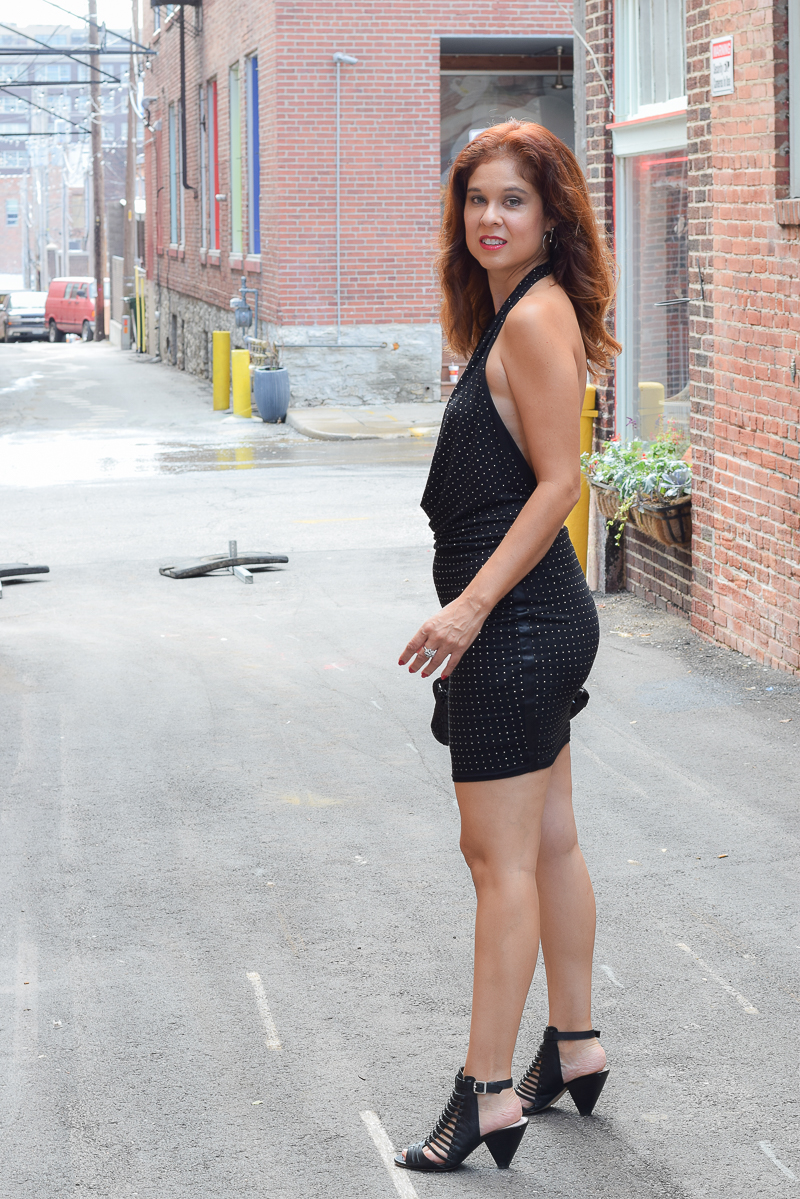 I usually order feminine full skirts or more conservative dresses, but there was a little part of me that wanted to try this dress out!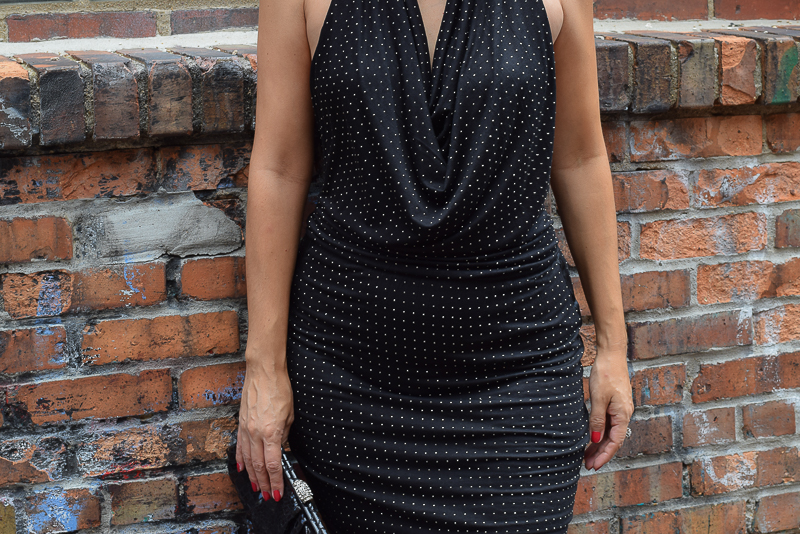 These are fine little metallic studs, although they look like polka dots though haha!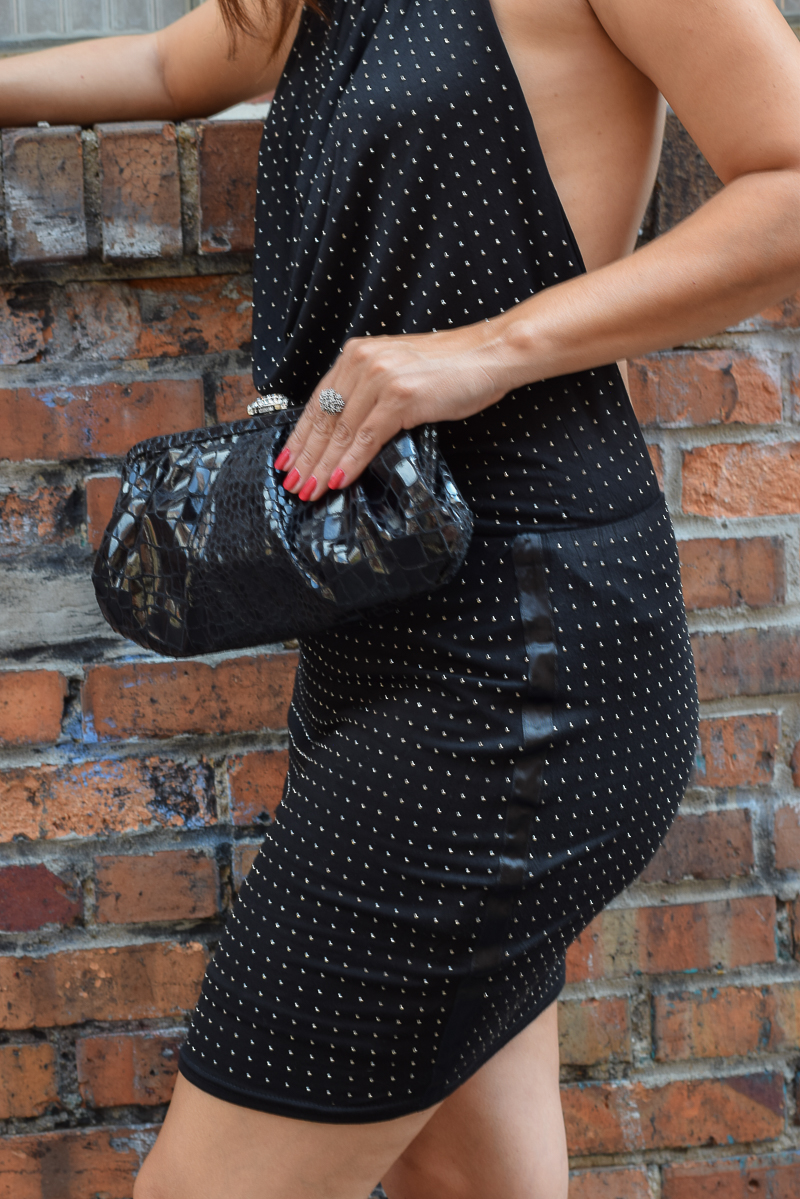 The clutch is my Mom's vintage bag. I love the textures and the clasp of this bag.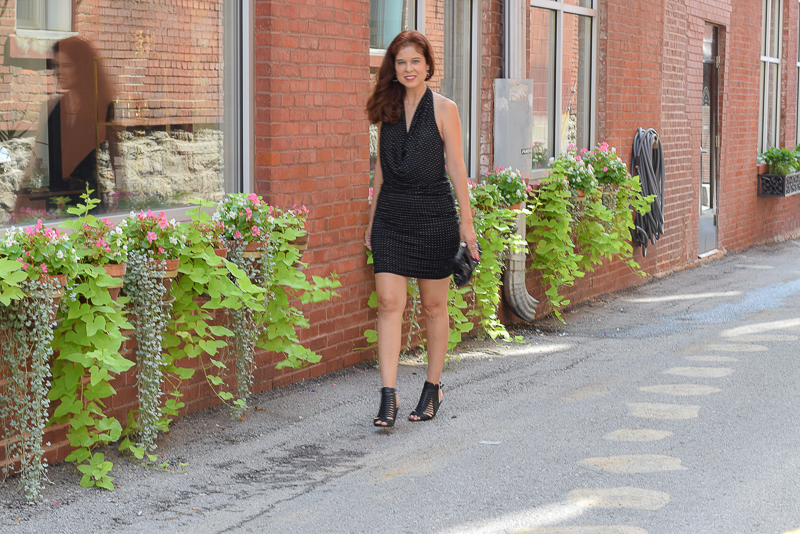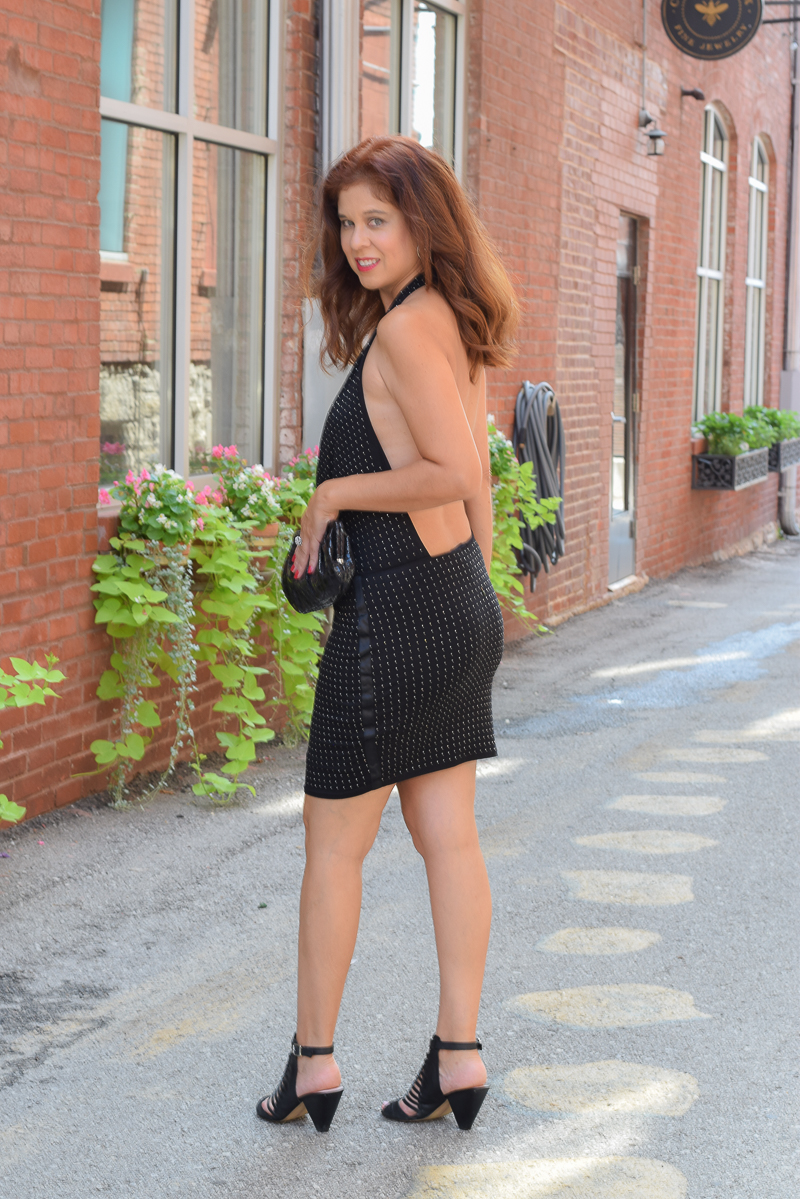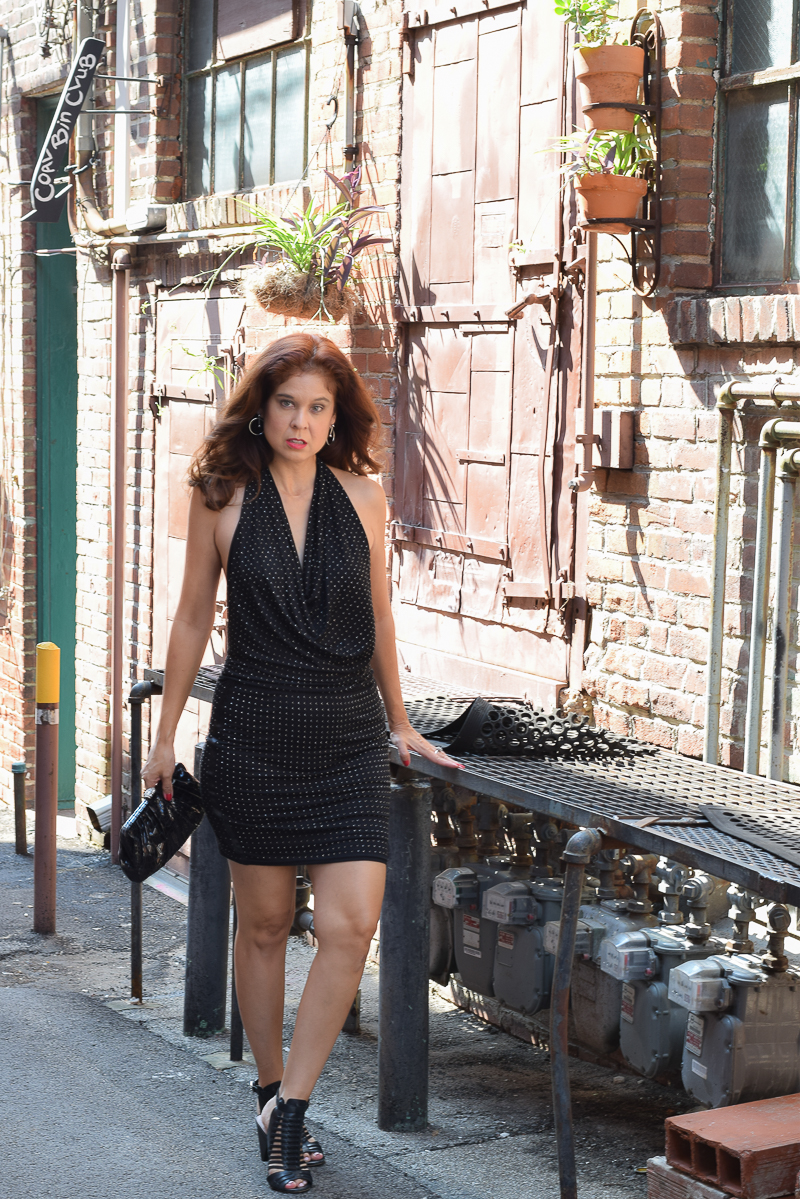 I shot this look in the Crossroad area in Kansas City. This is where First Fridays is held during the warmer months. Most of the buildings have been around for a long time. I really like the industrial look of the area. Leave me a comment if you already have your New Year's look picked out!
Dress: Sara Boo–sale and
Shoes: Vince Camuto
Clutch: vintage (my Mom's);
RIng: lost forever:( …. Try this! or This one!
Earrings: Adornmonde