Hi There!
Summer style in the desert can be tricky. I am always freezing in the exaggerated A/C of Phoenix, AZ haha. So I am always on the lookout for cute tops that I can pair with white denim. I am so loving the gingham trend that I am seeing everywhere right now. I love it in blue, red or yellow! I found this top, which is technically a cold shoulder (yes I cheated on my first love the #OTS top haha).  But, LOOK it also has gorgeous statement sleeves!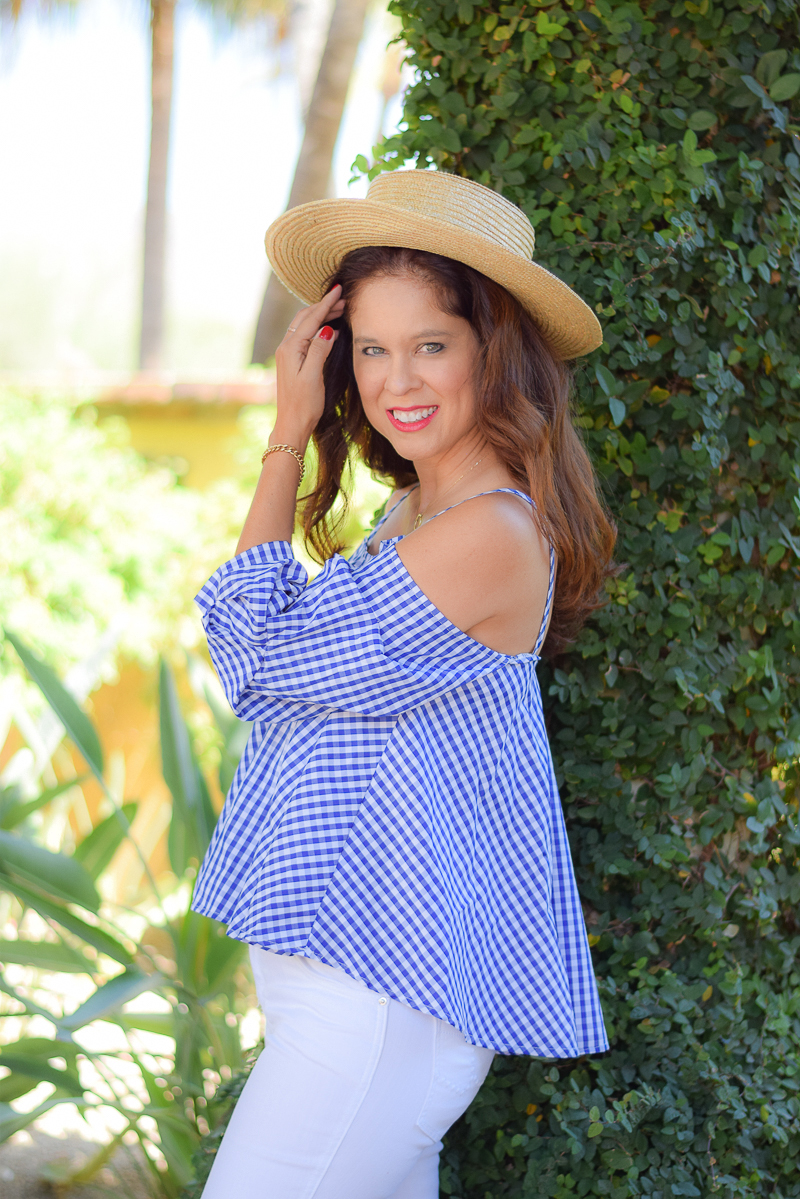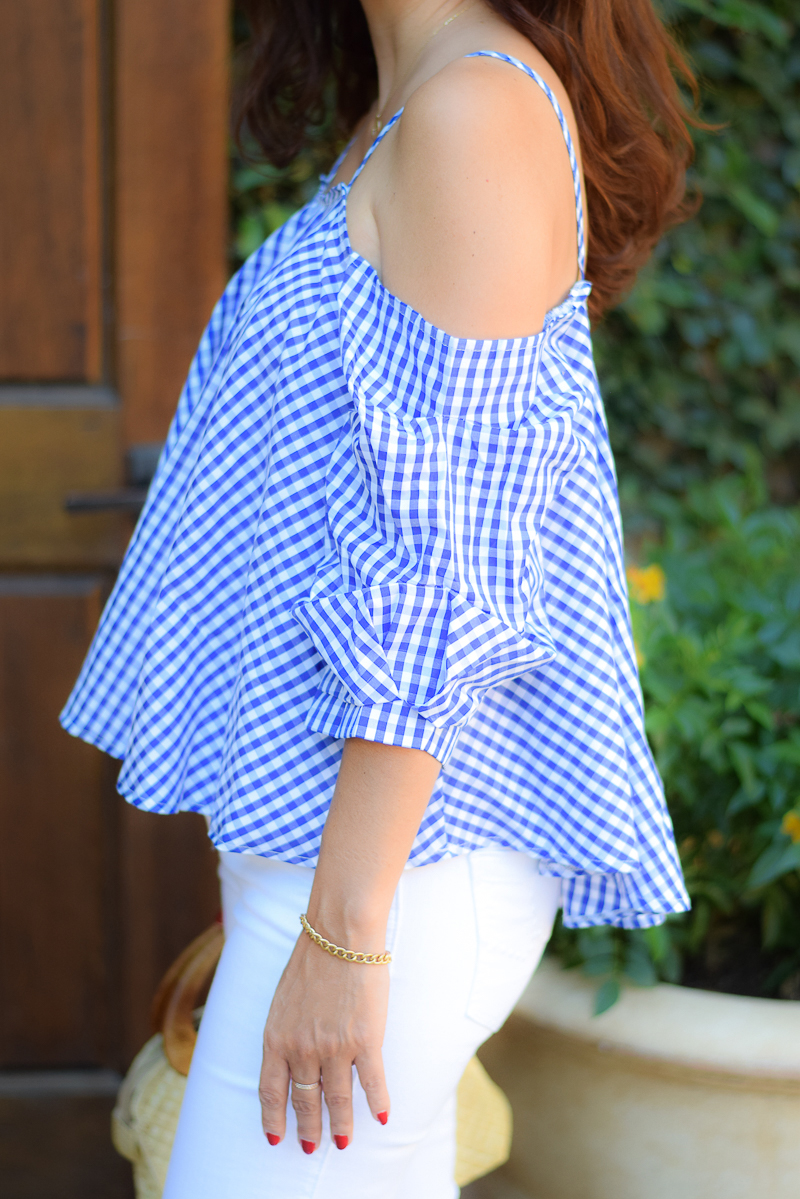 I featured this top on my summer wishlist SEE HERE awhile back and finally ordered it. It is so much prettier than I had thought. I am in love with it!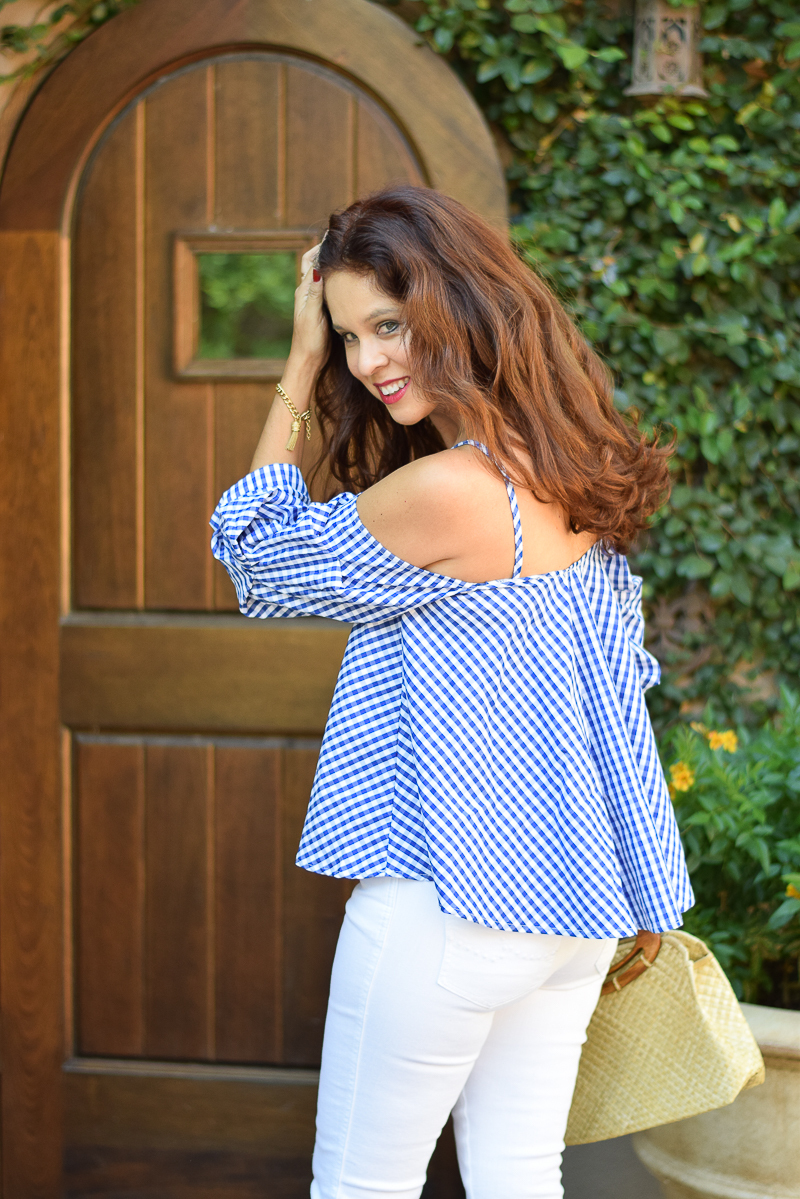 I grabbed a pair of skinny white denim and my favorite island weaved bag (courtesy of my sister Janell's travels), and I met my friend, Siara for a fun morning at the Montelucia resort here in Phoenix.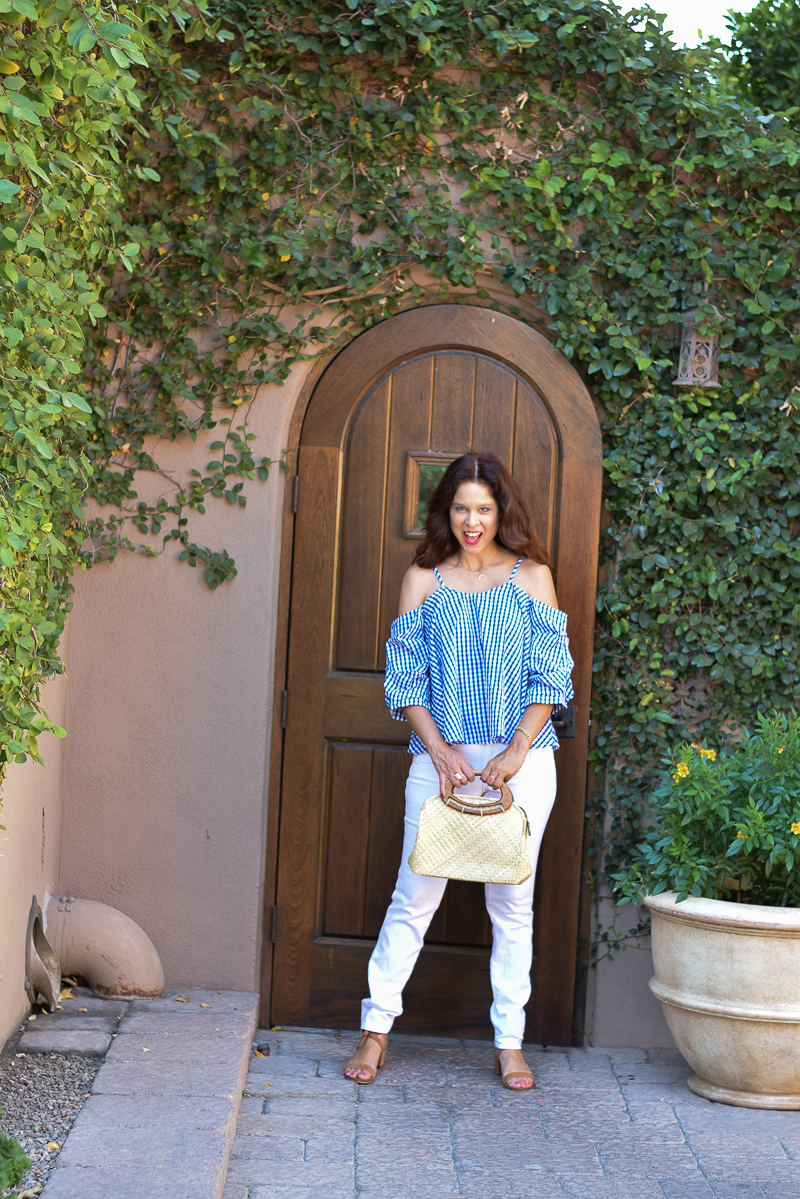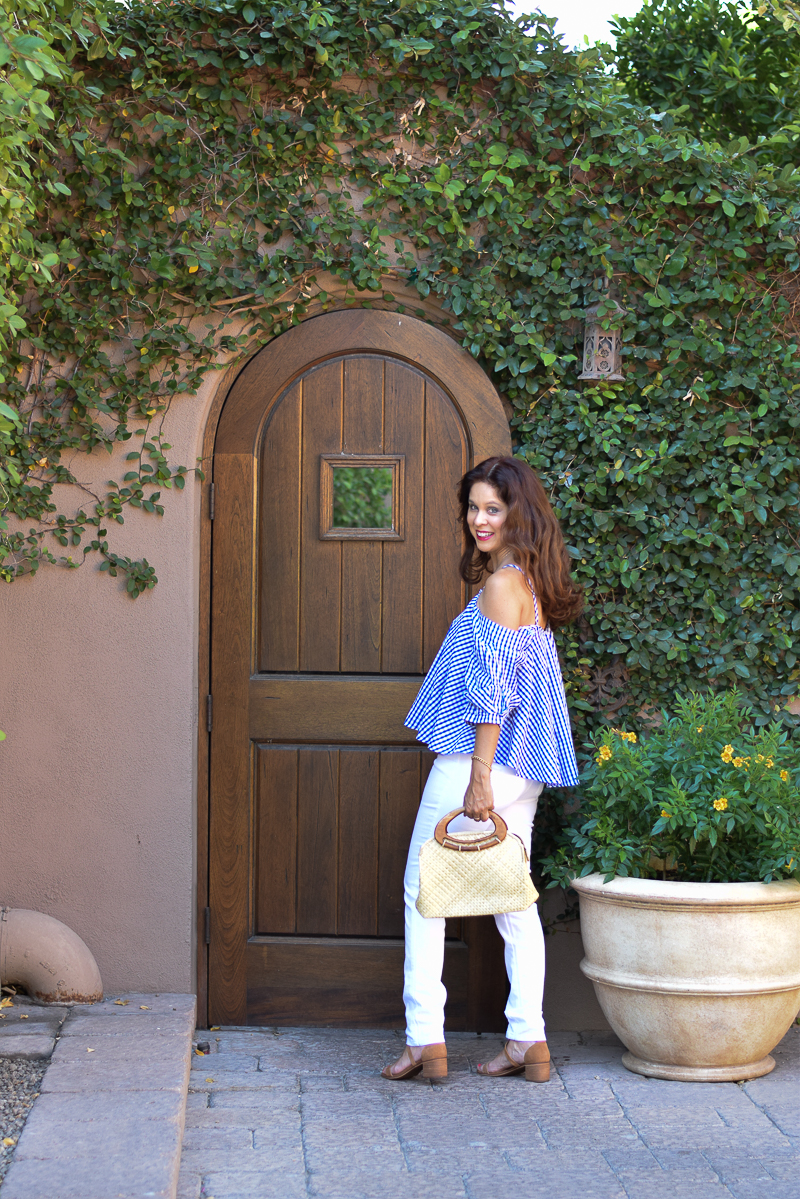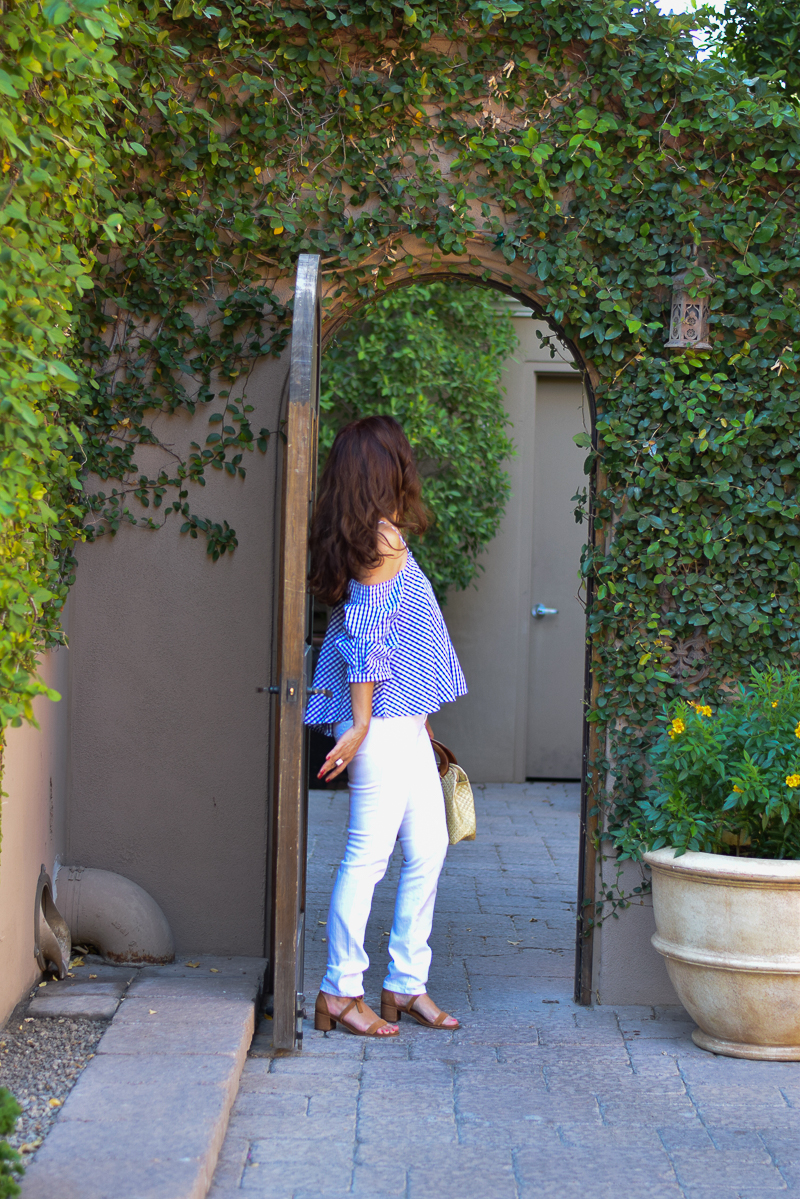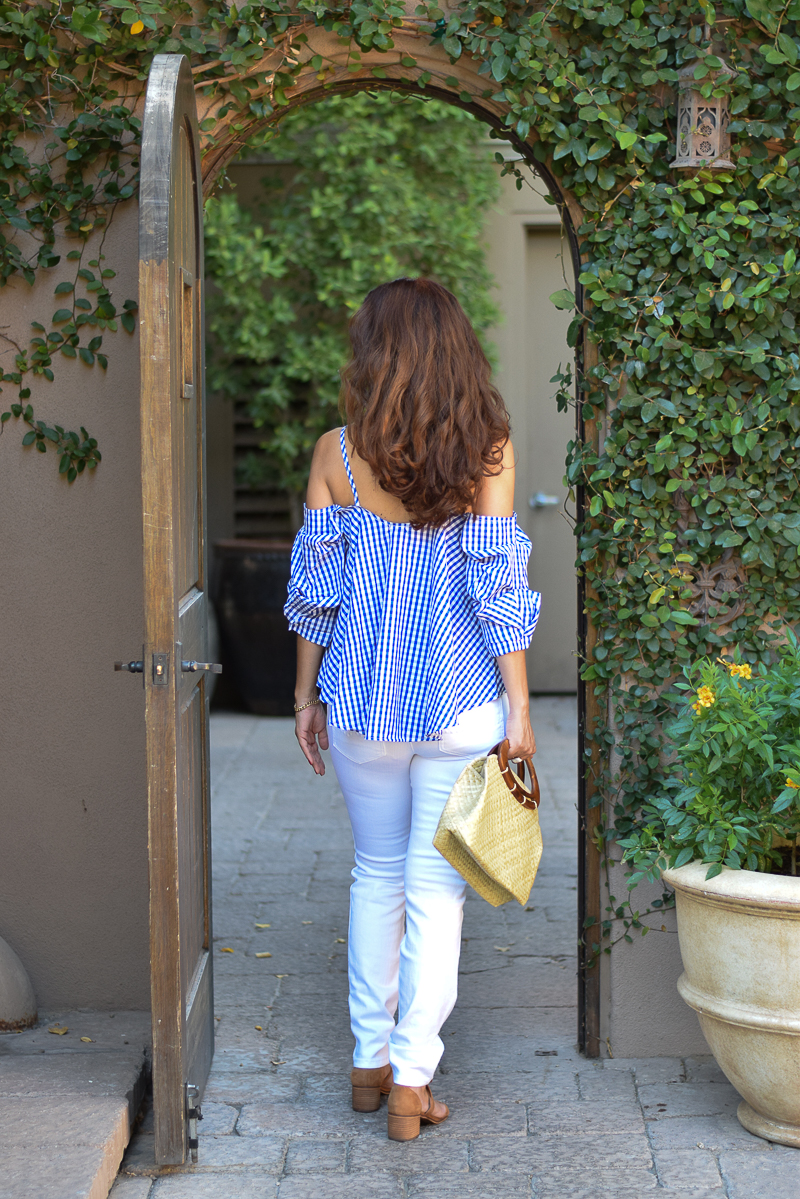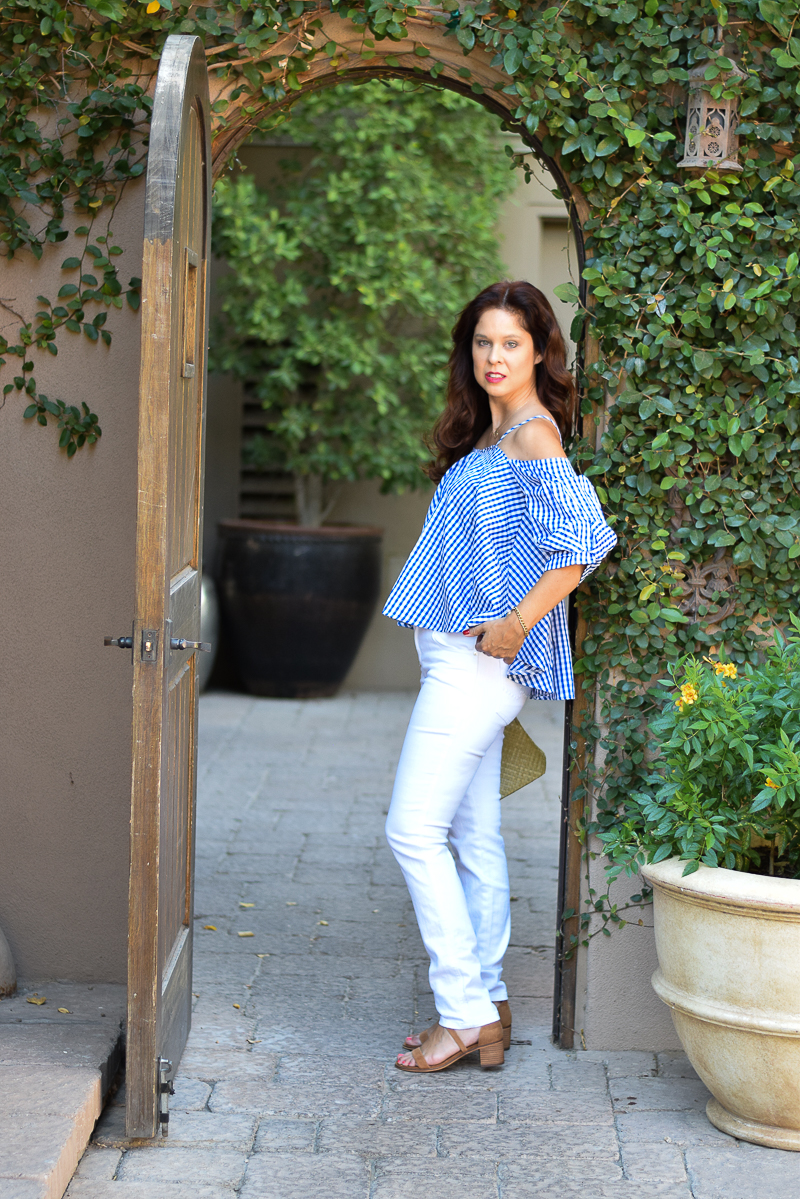 I love this area of the Montelucia. It is a pathway right outside the Joya Spa that feels right out of the Secret Garden novel.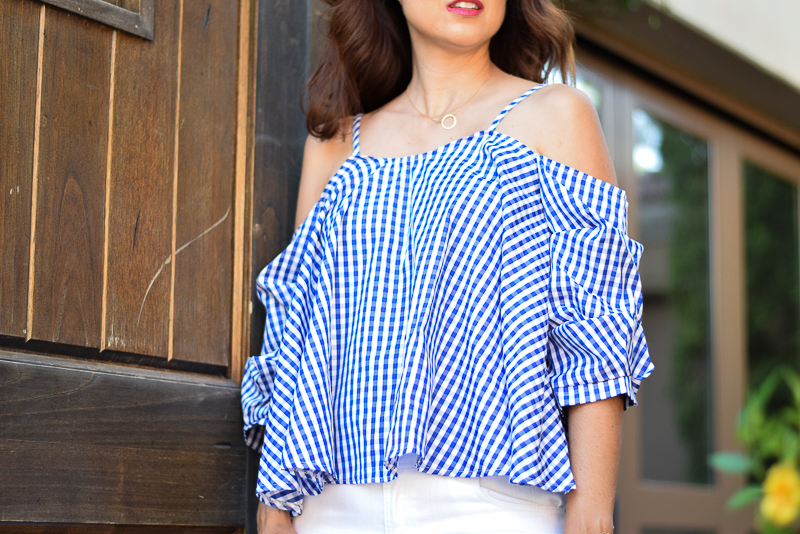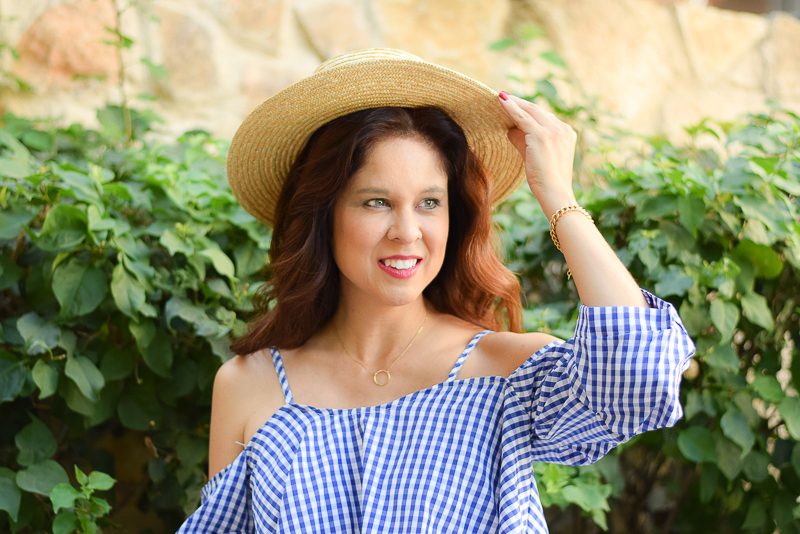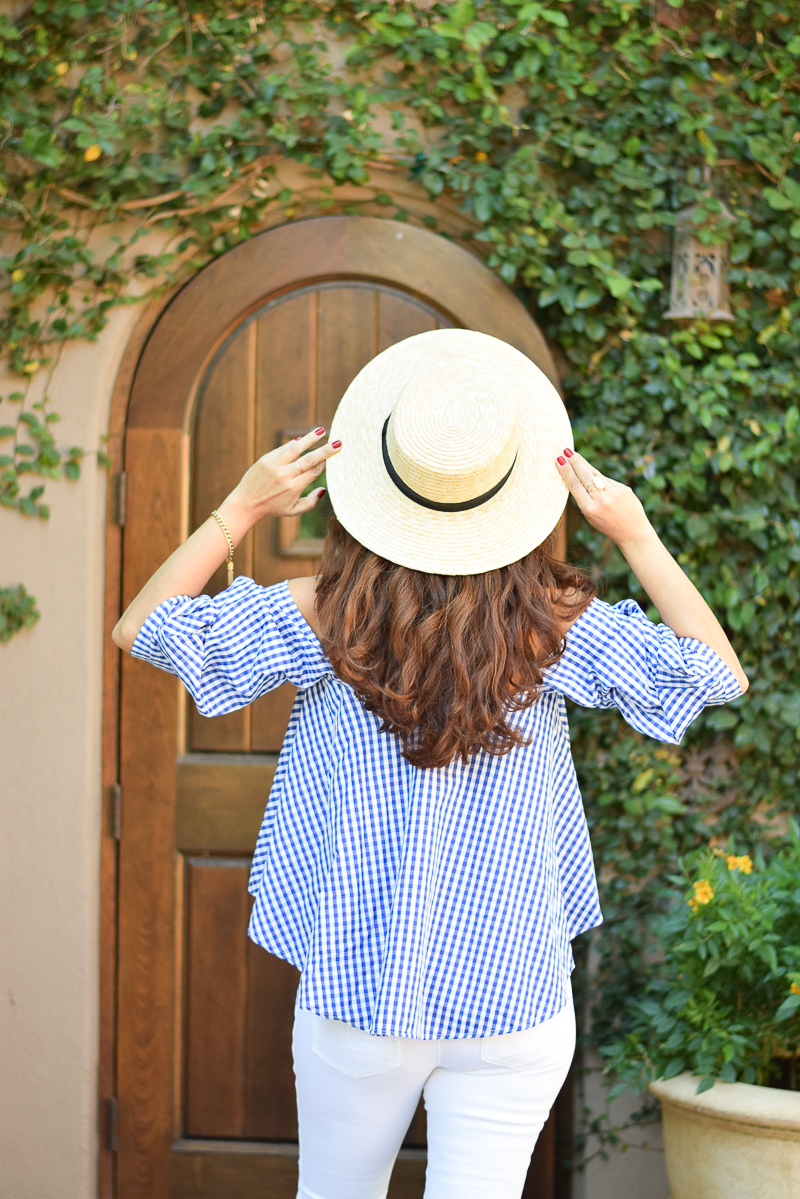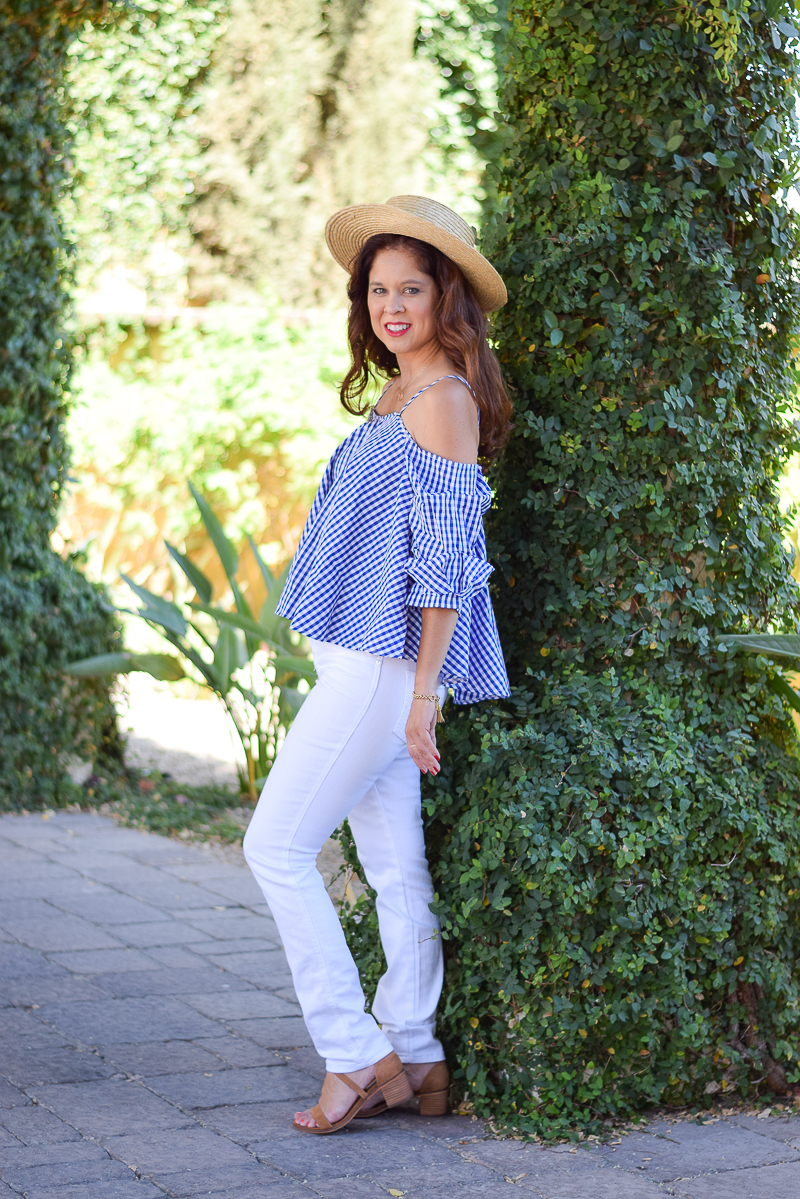 I am loving this cold shoulder top so much and you can see more just like it on the link below, including this exact top down below. Also there is a special code for my readers! So cool!!
Cold Shoulder Gingham Top: HERE–ZAFUL
White Denim: Here
Necklace: Shane Co.
Boater Hat: sold out Topshop; Similar
Sandals: Macy's–SALE!!
Photography: Siara Rochell-Blogger
—Hey friend Wanna be more fancy this summer?!? Just do it and Check out Zaful's newest arrivals. Use the code: ZFEN and  Click here to check out Zaful's summer style