Hello Lovelies!
As the weather starts to change everywhere (besides here in Phoenix ha ha) my hair starts to dry out even more than usual. I know I've been saying how hot its been, but it will turn colder soon. I think the hardest part for me living in Phoenix is the complete lack of humidity. Also, Phoenix has very hard water. It is so bad most of the faucets at my house have a crust of calcium build-up. Yuck!
When Hask Hair products offered to send me product for review I jumped for joy! I'm always looking for good hair products. As some of you know I had my thyroid removed in 2004 and your skin and especially your hair totally changes. My hair as you can tell is super thick, but it goes way beyond coarse–it is straw-like on a good day.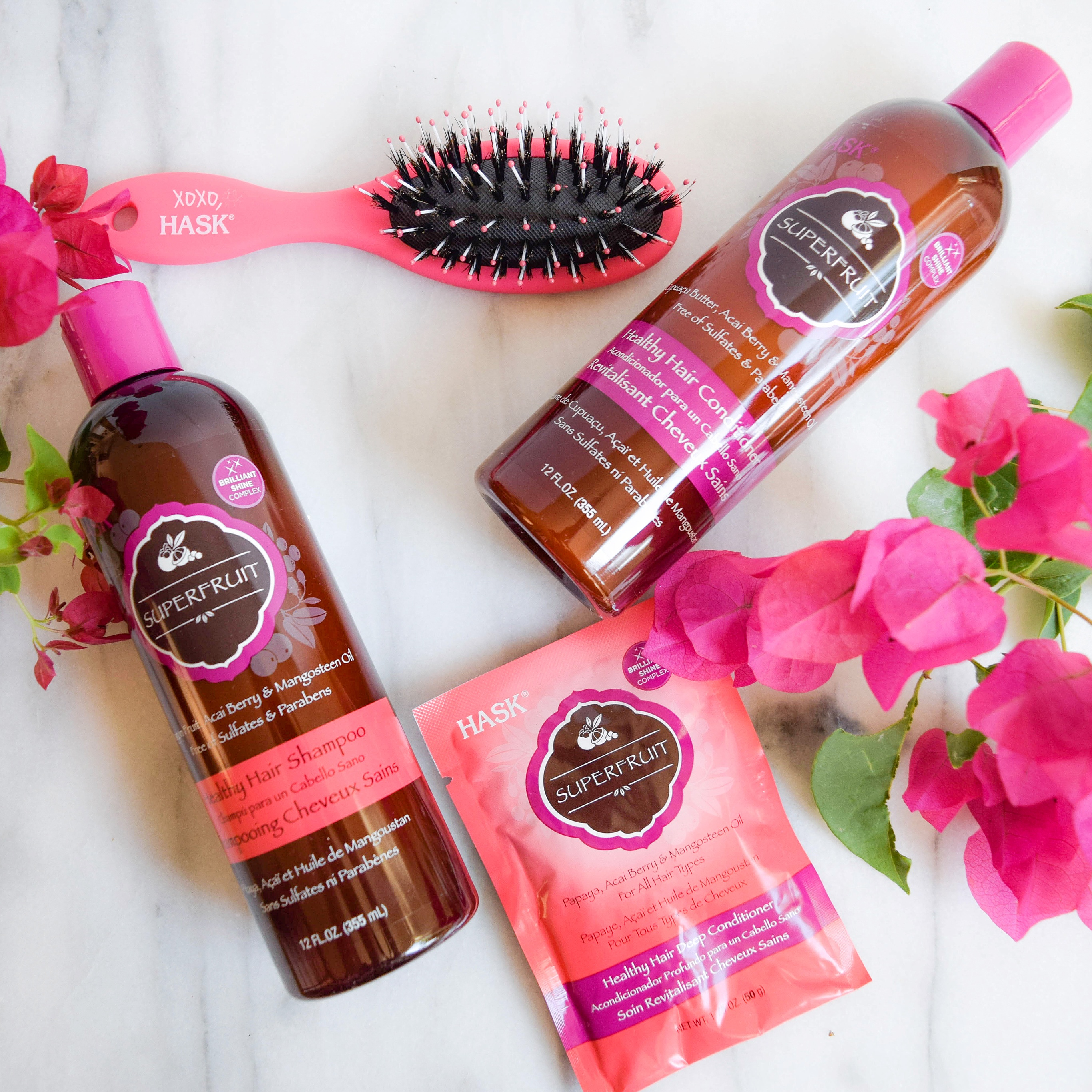 I received Hask's Superfruit shampoo and conditioner products and the cutest travel brush ever! Hask is carried at many stores, such as Target and Ulta, which is great because my last shampoo I had to order on Amazon and wait for it to get here (problem if I ran out)!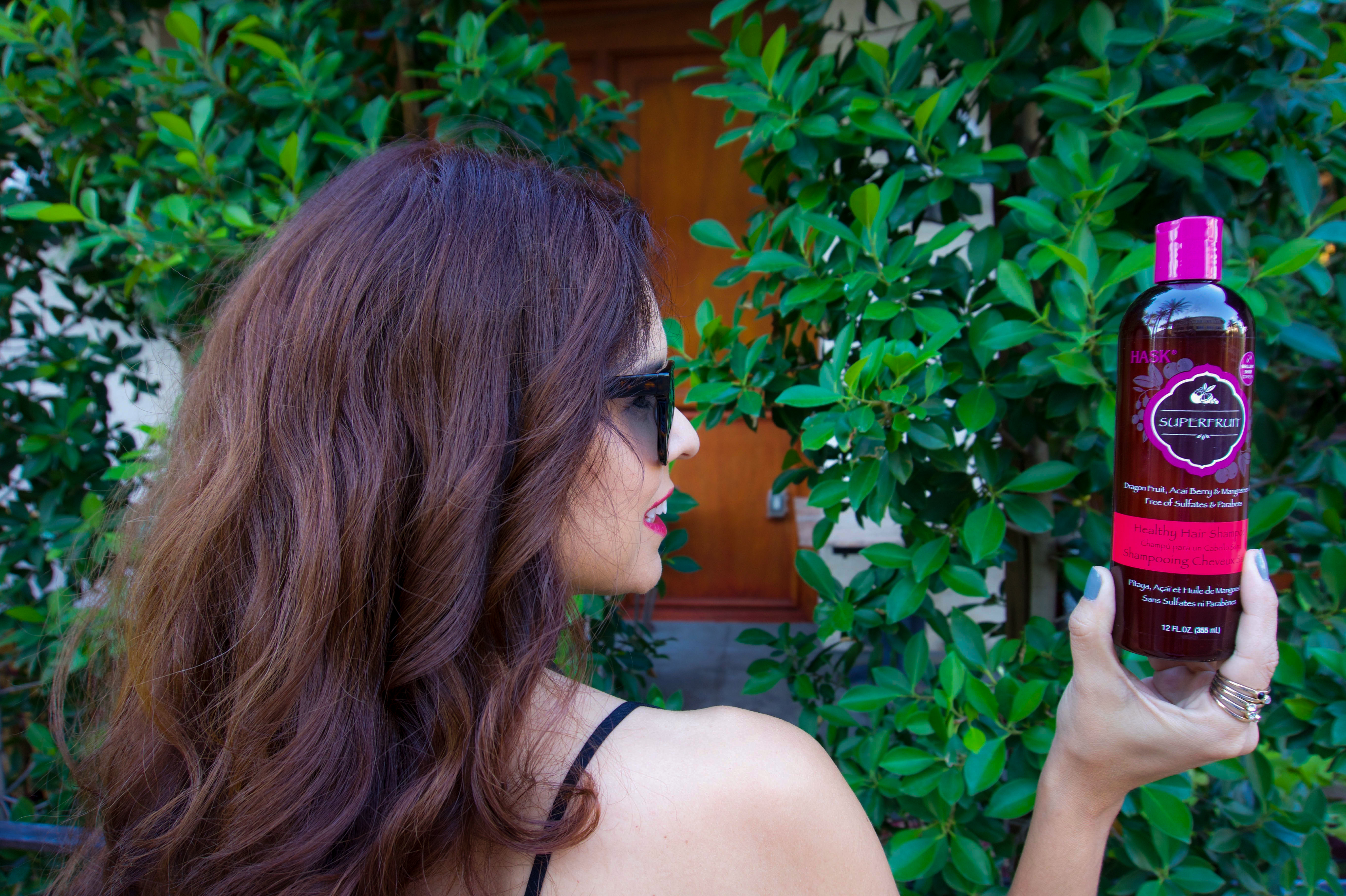 First of all these products cover a lot of things for me—they are free of parabans, phthalates, sulfates and especially drying alcohol, yup that's right alcohol in some shampoos. No wonder my hair gets just gets worse. Most interestingly, these products are also gluten free. What gluten you say? Yes, gluten is in many cosmetics too and for me (I am Celiac too) this is such a relief.
The shampoo smells heavenly, fruity and fresh, but NOT overly perfumed. I really don't love fake fragrances and Hask this is amazing. I washed my hair and loved how clean it felt right after.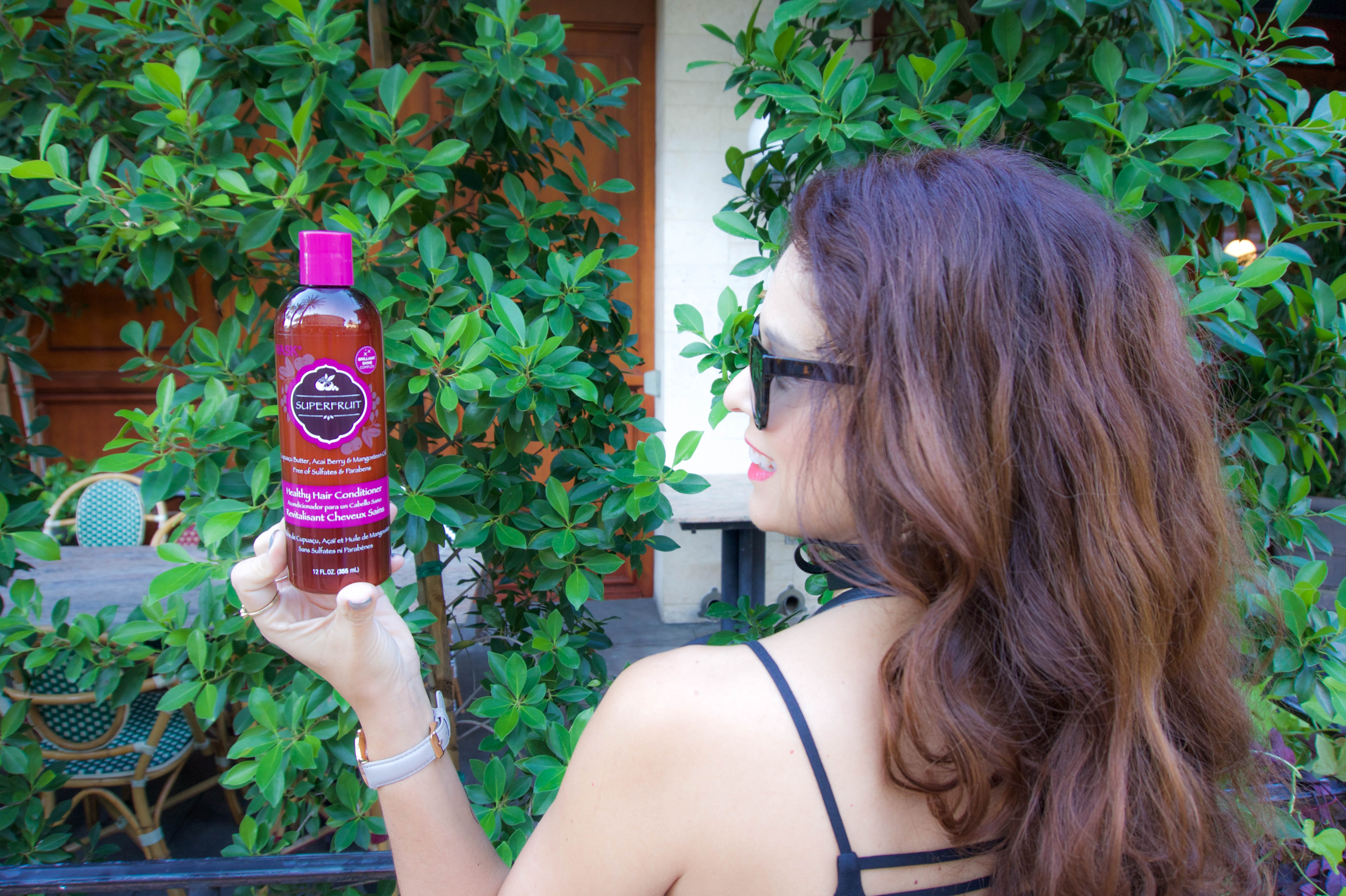 Next, I used the conditioner. I usually leave on my conditioner for at least 10 min+ because my hair is super dry, and I have to admit I kinda figured this would happen. My hair gets weighed down if the conditioner isn't right for me. And, unfortunately this happened. My hair is hard to get balanced. I think for most people it would work beautifully, but my straw-like texture really just stayed and felt oddly heavy instead.
The next time I used The Superfruit Healthy Hair Deep Conditioner. And SO much better. I shampooed first, of course, and towel dried my hair. I applied this creamy, but not greasy deep conditioner and re-wrapped my hair with a towel. (This is my routine anyway–so the excuse of I have to wash my hair tonight is really true)!
I waited about 30 min and rinsed–a total difference! I loved this combination. I don't typically wash my hair daily because of the texture and thickness of my hair; so this is usually a 3 times a week event LOL.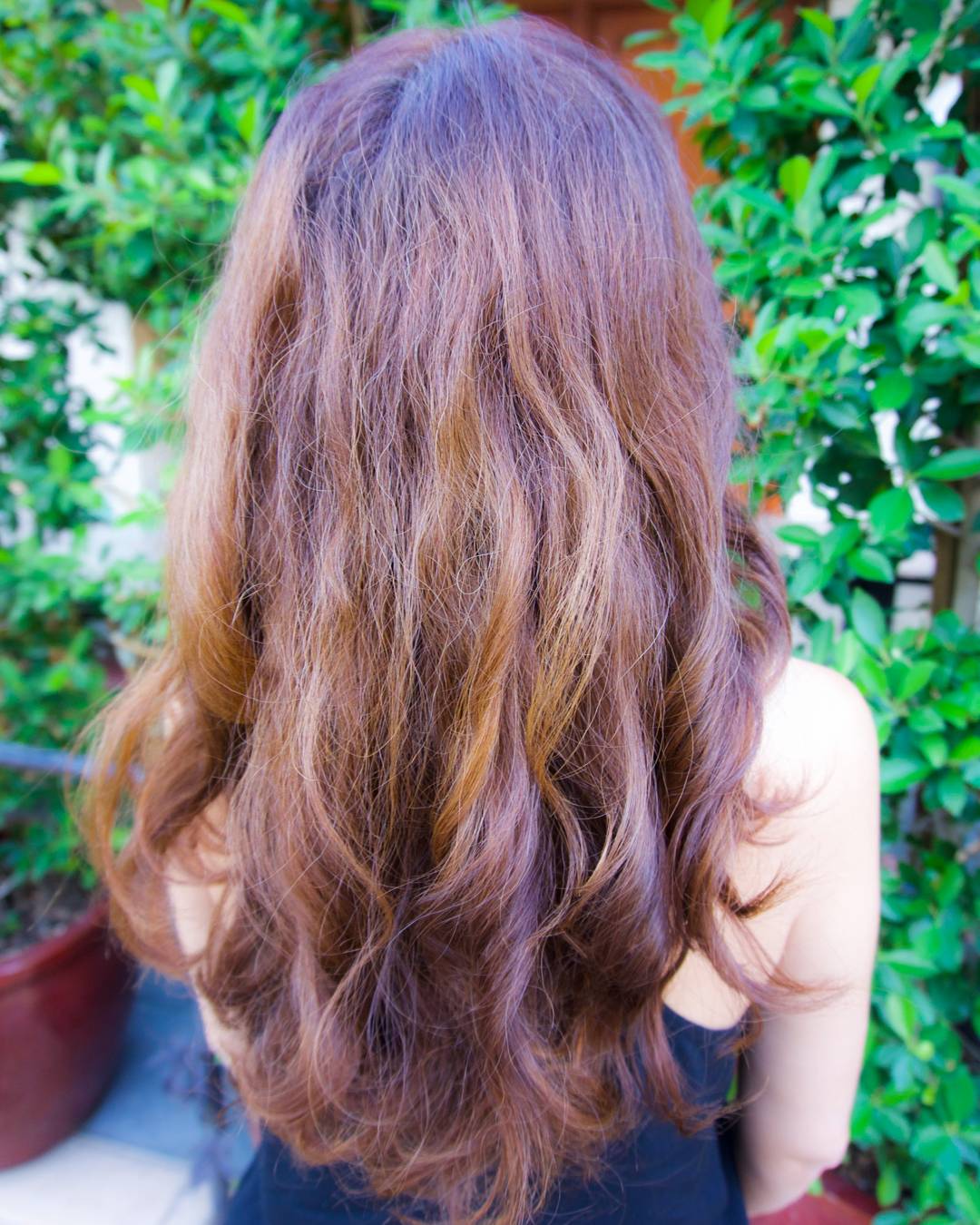 And voilá here is the result! Oh my gosh these products smell so good. I know I already said this but really for real!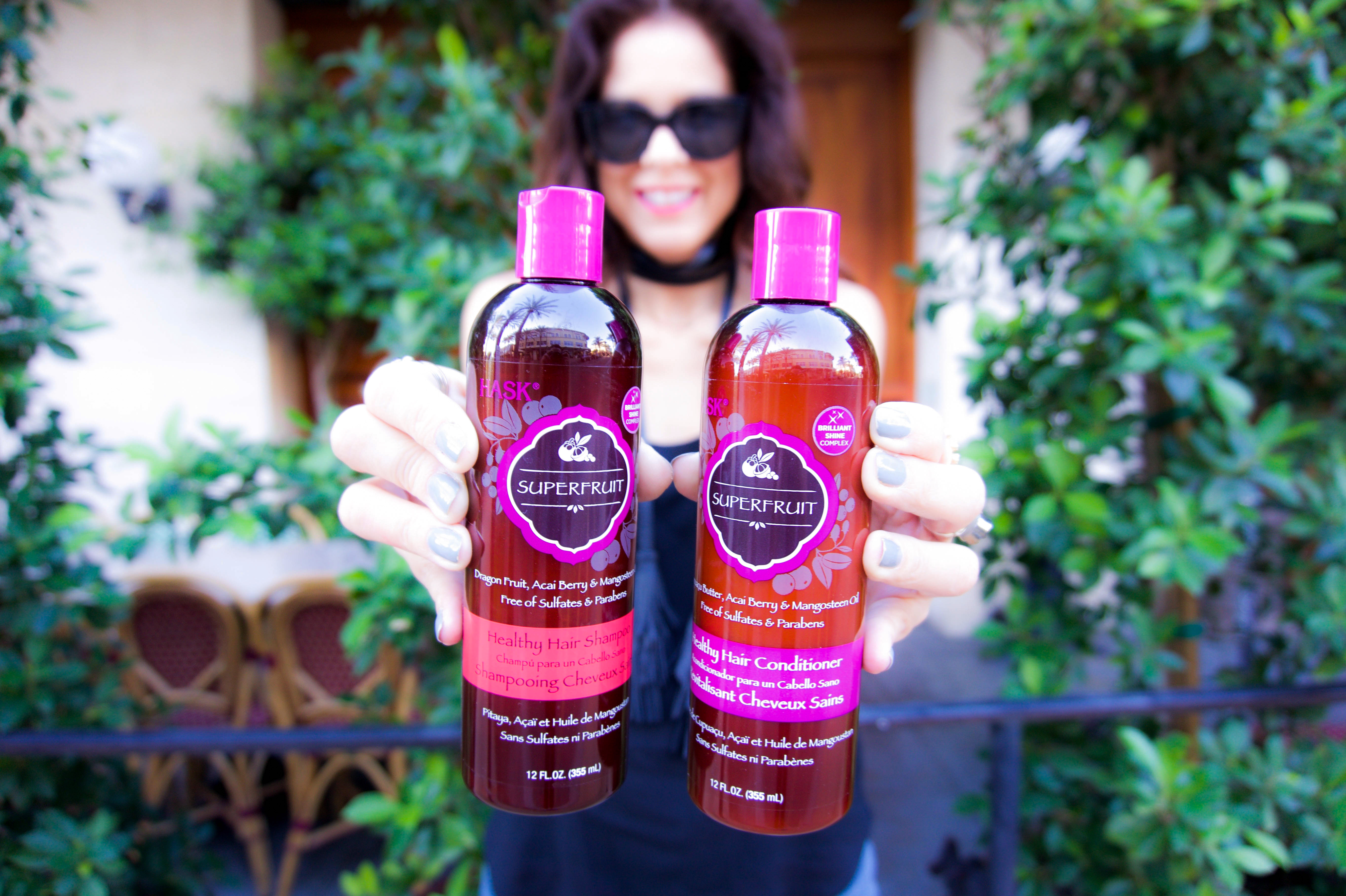 This was such a fun collaboration. I love the story about Hask and how they have researched exotic fruits and oils from all around the world. Check out their full product line and let me know if you try a Hask product in the comments below!
Xo,
Marisol
"I received product through Brand Backer, which I am a participant. This is a sponsored post, but the opinions presented are mine and mine alone"