Hey Dolls!
So I just received my first Ellie Activewear box and I have to say right away I'm super impressed.  I knew that I would be getting a workout outfit, but didn't realize there would be more surprises in the box!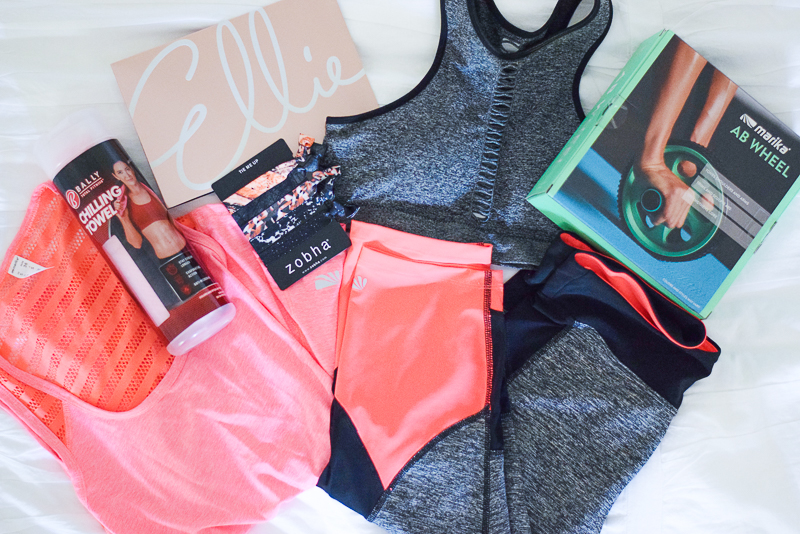 Each box contains a complete cute workout outfit.  This July box is still available! This box also has an Ab workout wheel and a Bally's cooling towel. The fit and quality is always a concern with my workout clothes. I love these pieces! The sports bra has the cutest cut outs and the fit is very soft. I got a size small.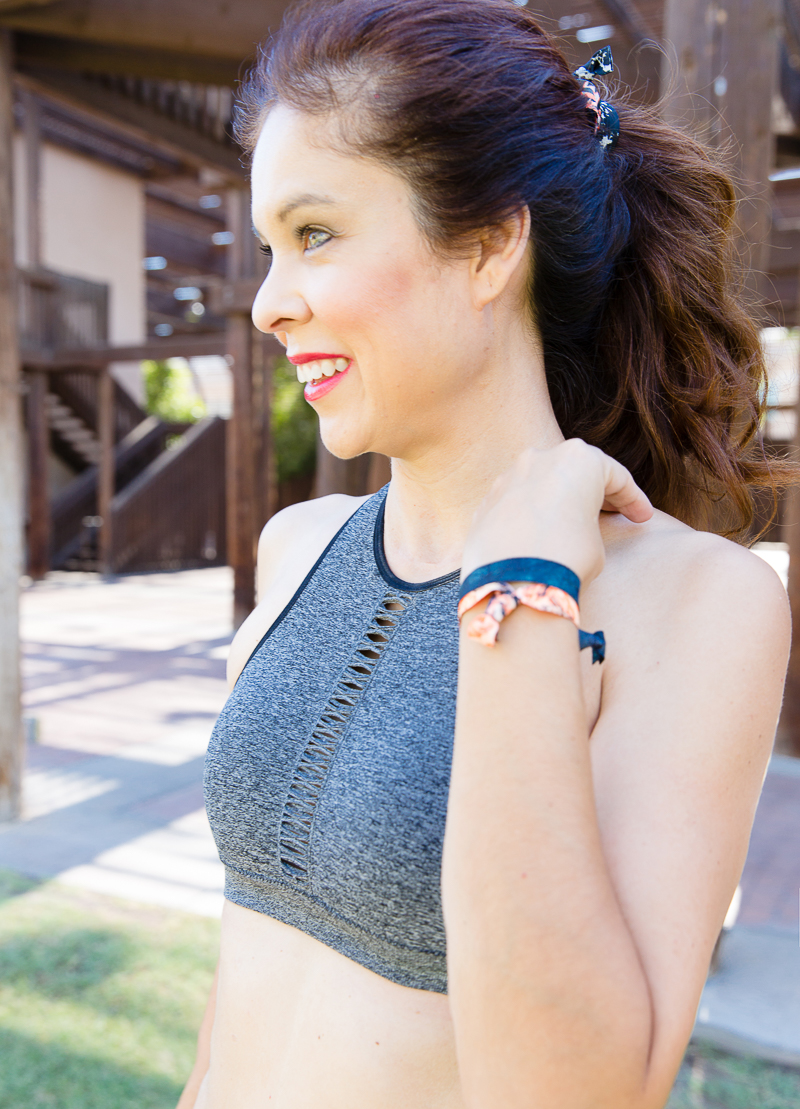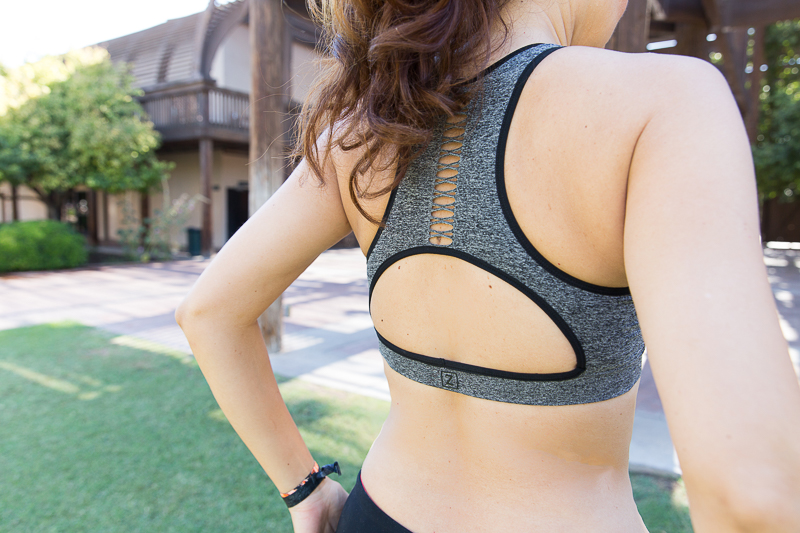 It is really comfortable, and the sports bra is described as medium support. My workouts are usually not that intense, so for me this is perfect. If you tend to workout out more hard-core you might need different support (or if your boobs are bigger too haha). I love the contrasting piping to go with the pants.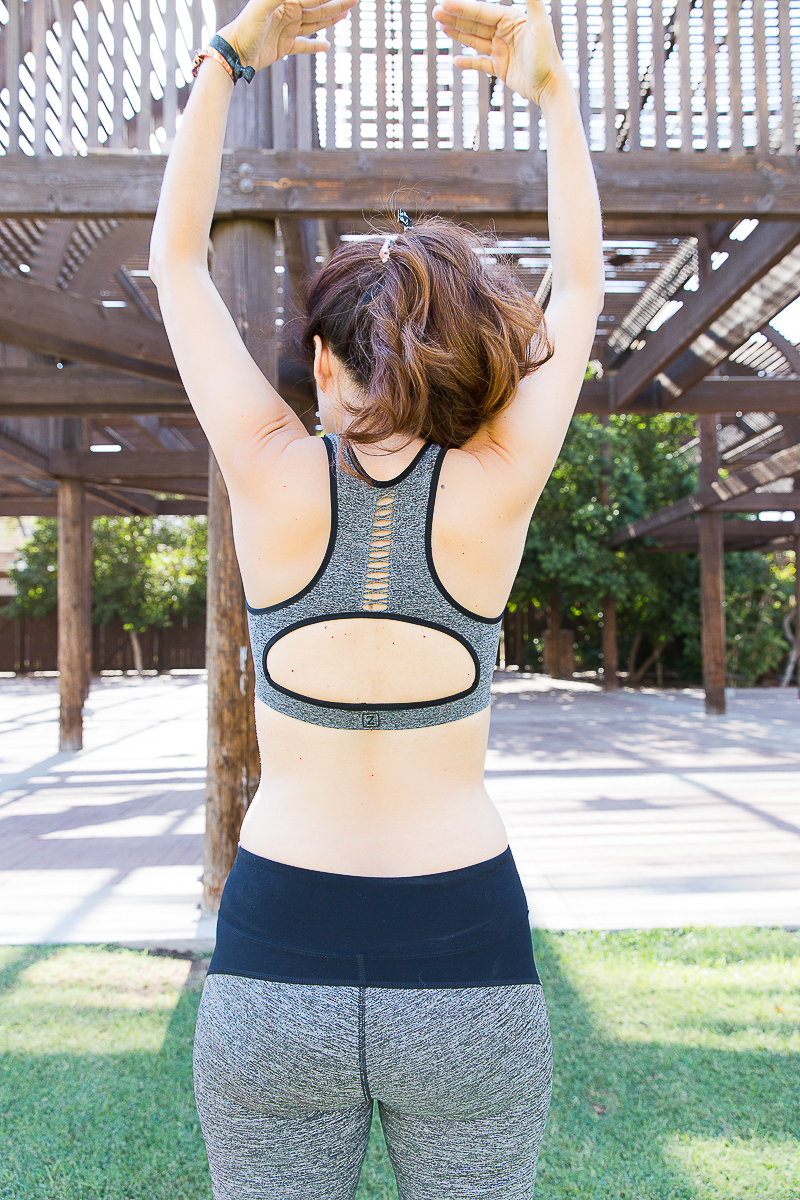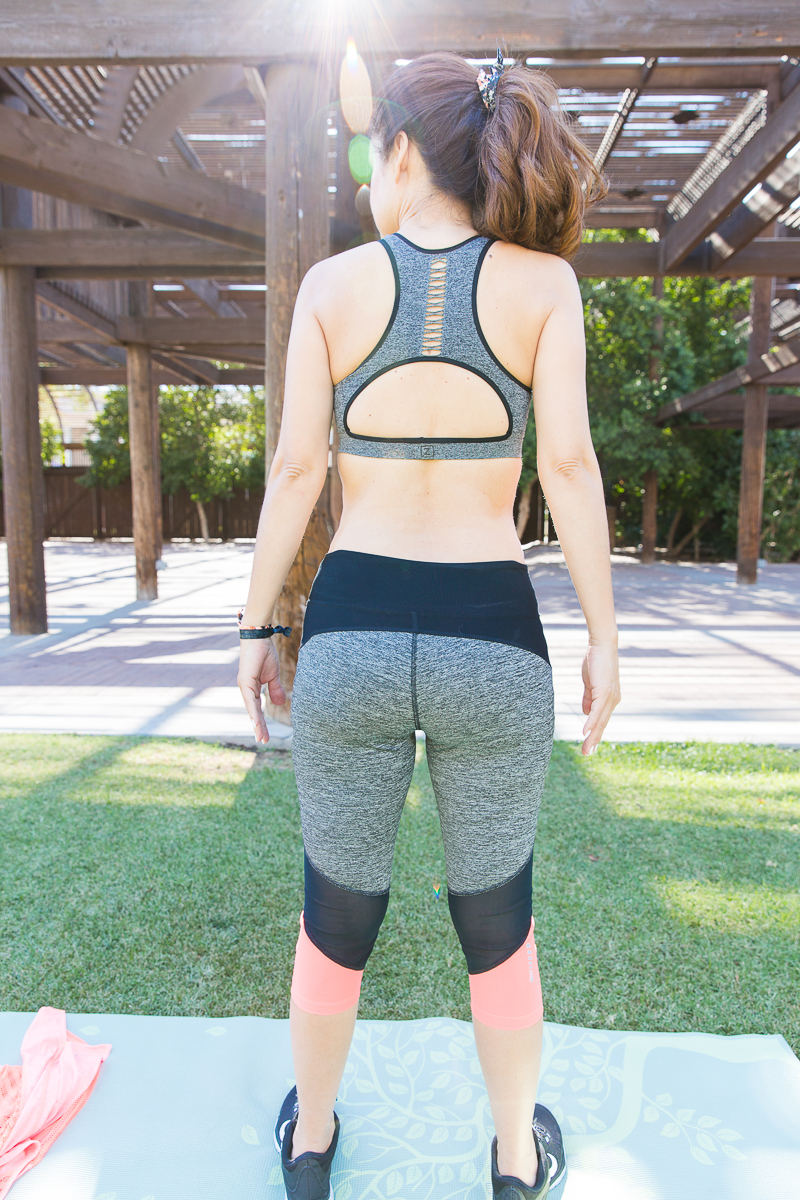 I don't know why, but i've never bought workout pants with color blocking and now I'm obsessed. I was missing out lol. These pants I got in a size medium. I was again worried I might need a bigger size, but these are perfect.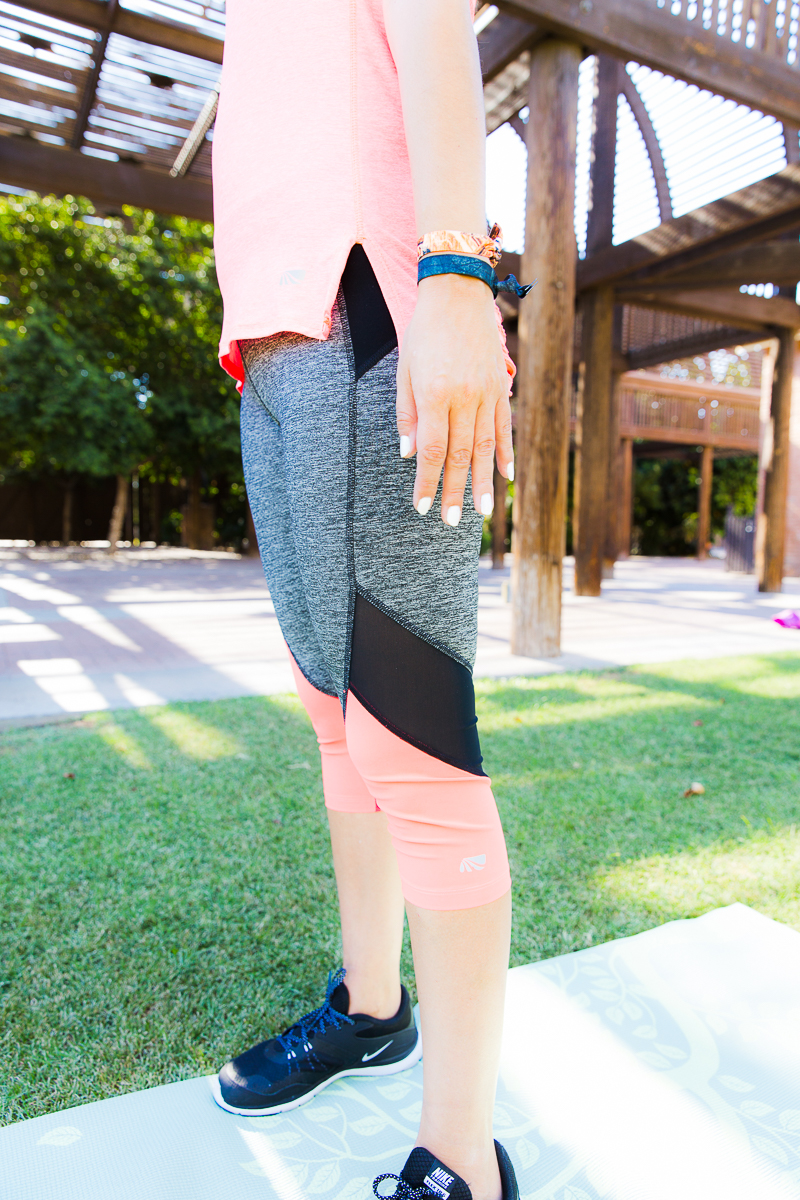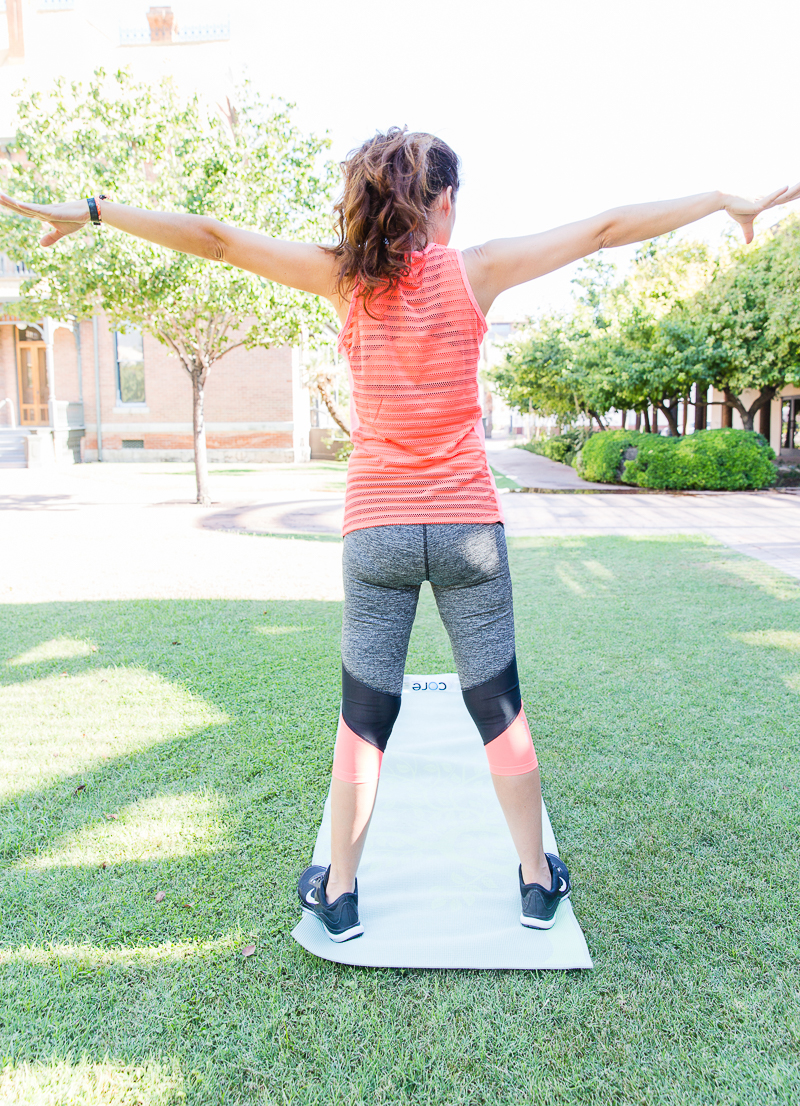 The tank top is just the cutest with the mesh back and a bright tangerine color. I like that the fit was a bit oversized, so that you know this one that I'm wearing is a size small.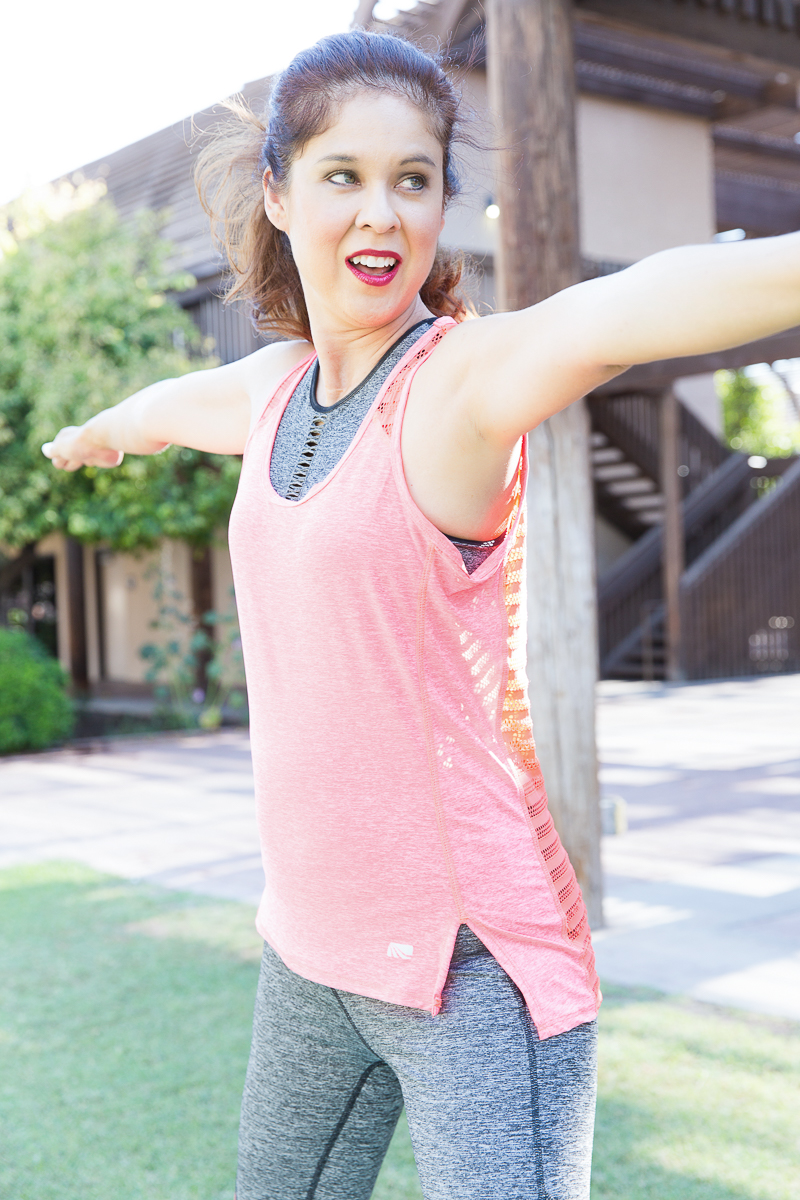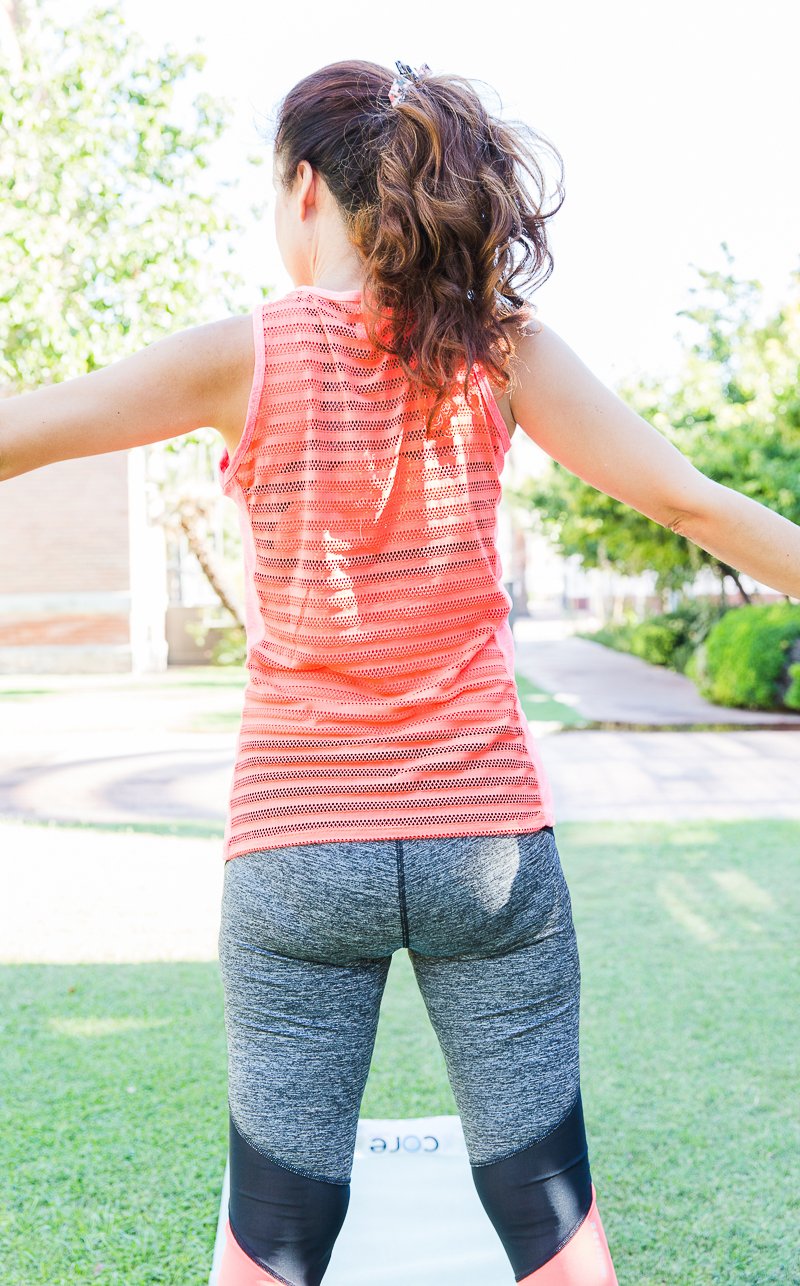 I love the matching hair ties by Zobha, but I can't use them, except for decor over my real hair ties lol. They don't have a lot of stretch so they can't hold up my super thick hair. I can use them for a cute wrist accessory haha!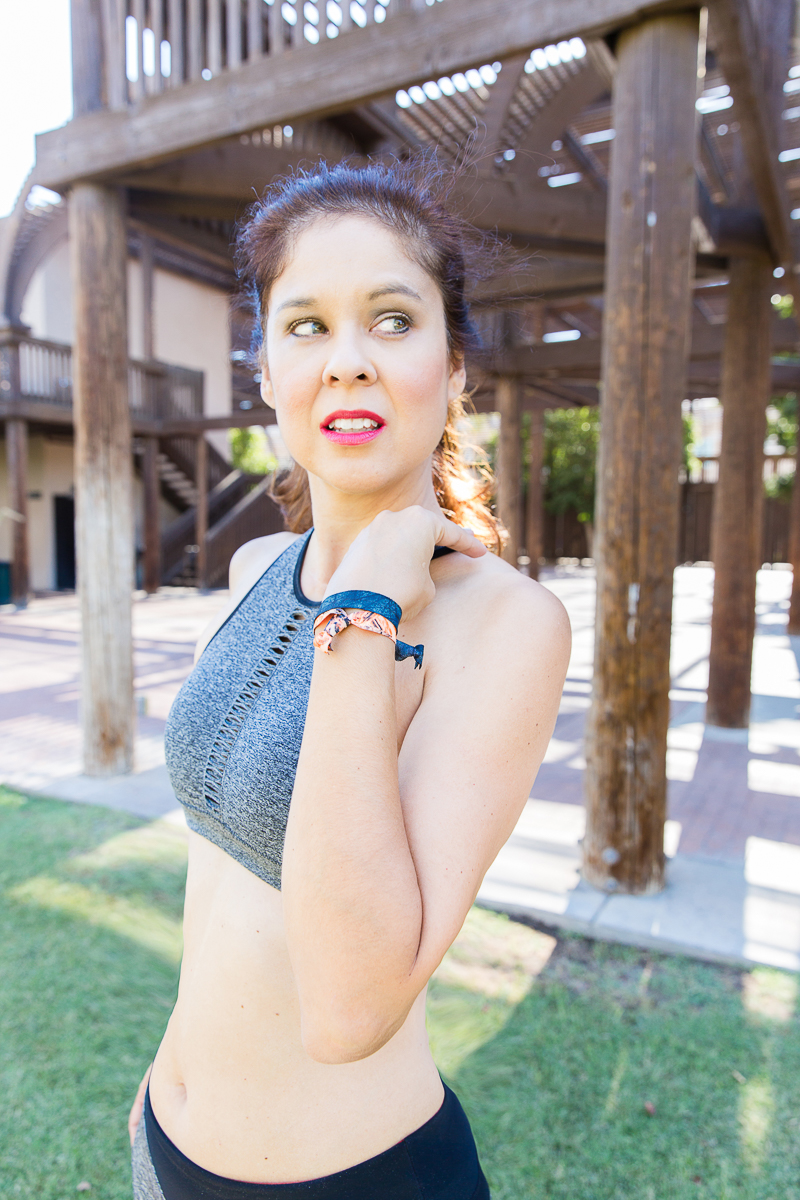 So the important stuff. this is a monthly subscription box. You get all the items shown above for $49.95. Such much less than one pair of leggings at Lululemon! And you get the whole outfit with extra workout gear or surprises. I mean really this is such a good deal. Click on the link below!
Oh BTW, if you tag Ellie and #loveellie–they will send you a free signature rose gold water bottle!