Hello Loves
I am here to admit I've lived in Phoenix since 2005 and have never been hiking! Ellie Activewear sent me a new workout outfit to feature and I thought why not try this?!? I asked my friend Karin to go since she is the hiking expert. This mountain is right behind our neighborhood (like a 5 min drive) practically and I finally tried it.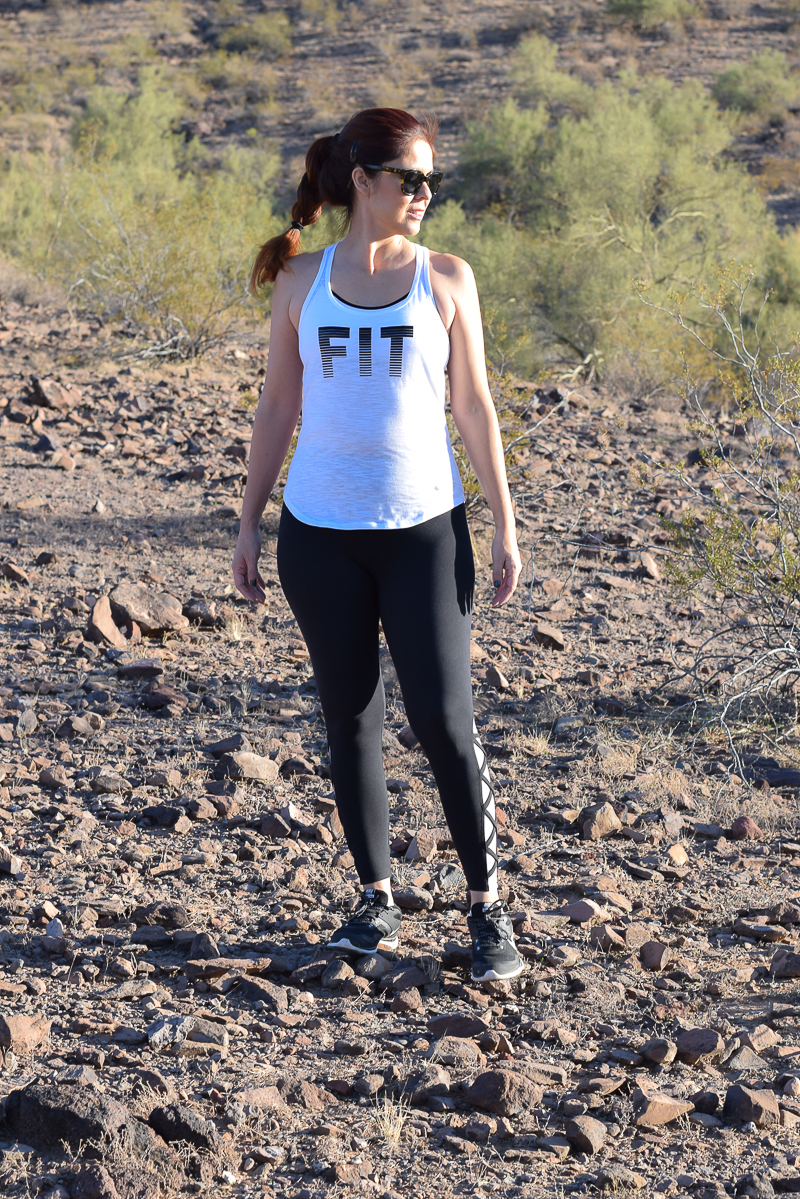 This month's Ellie box contains three pieces for their small box. The FIT tee is so cute and made of the softest breathable cotton. I am wearing the small. The second item is a white sports bra with black trim and straps—so cute. I am wearing a small.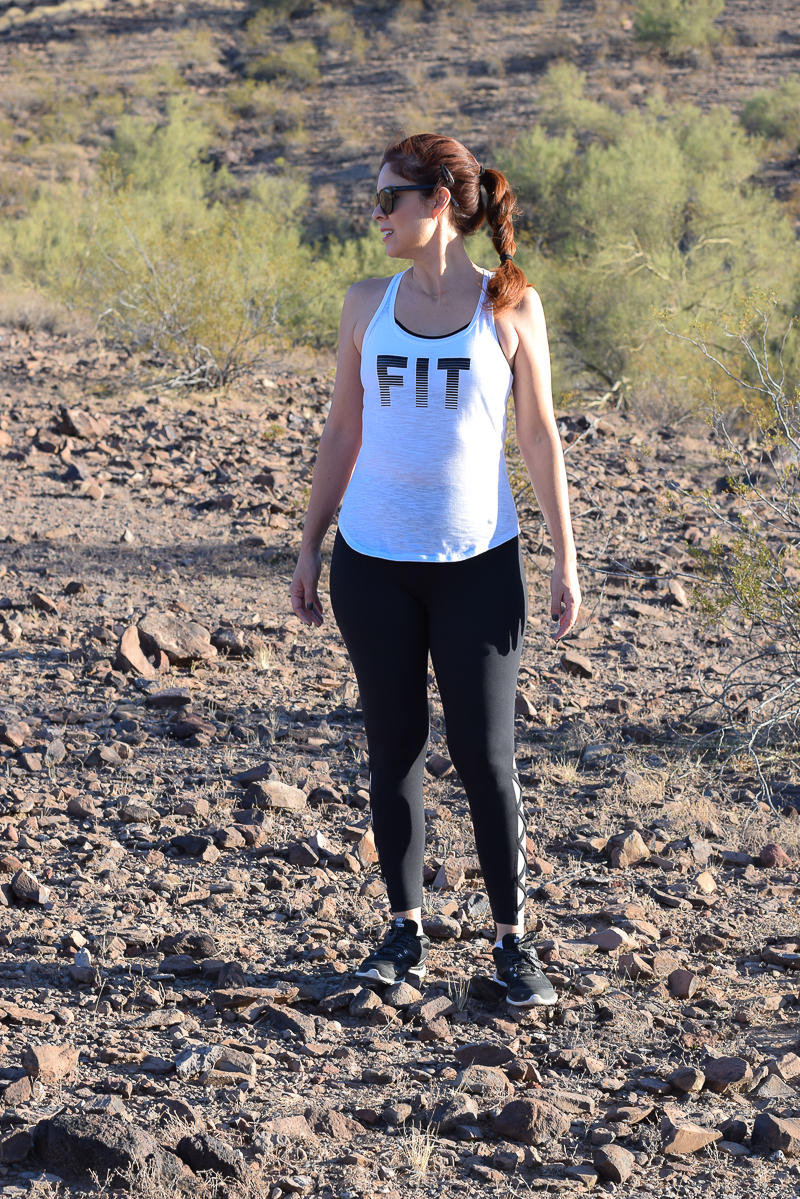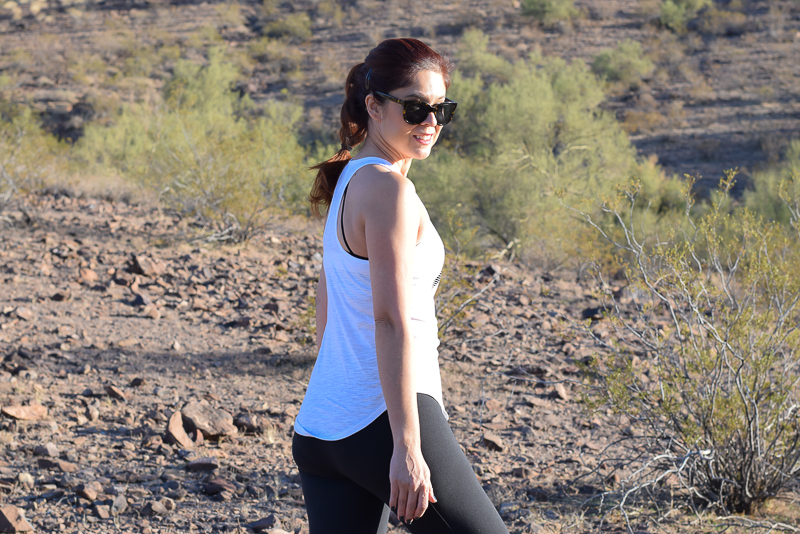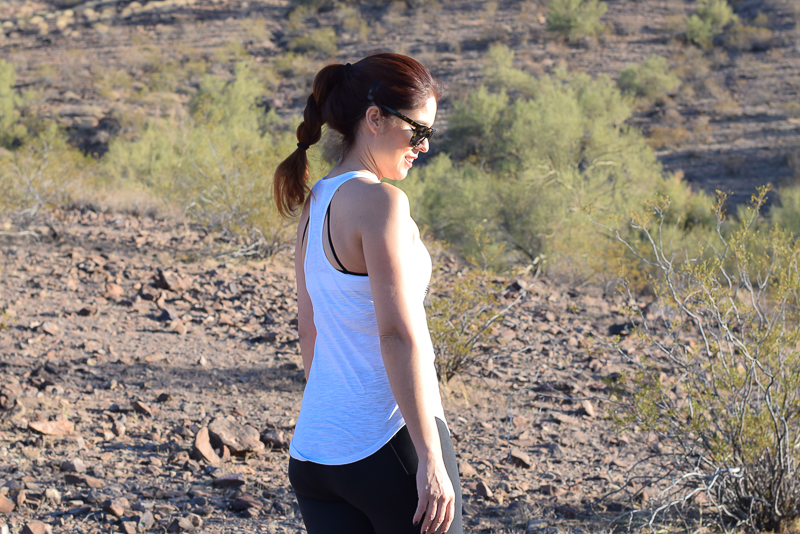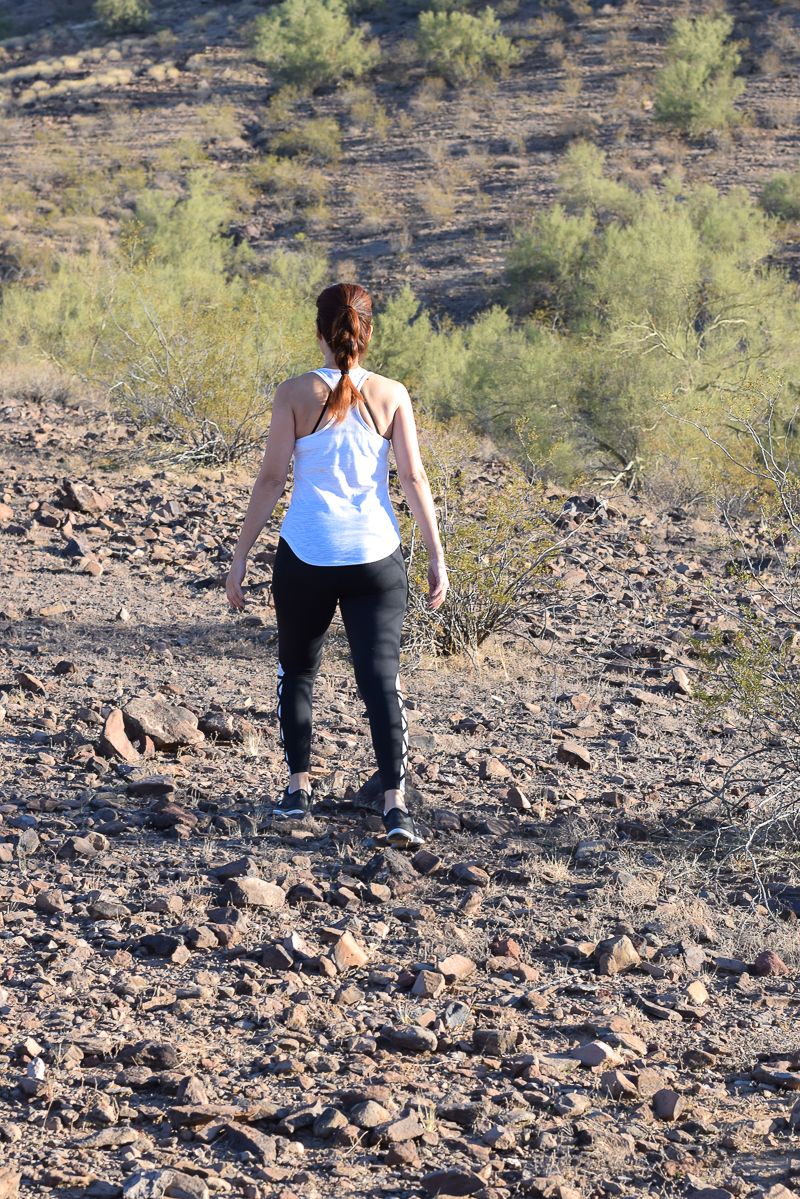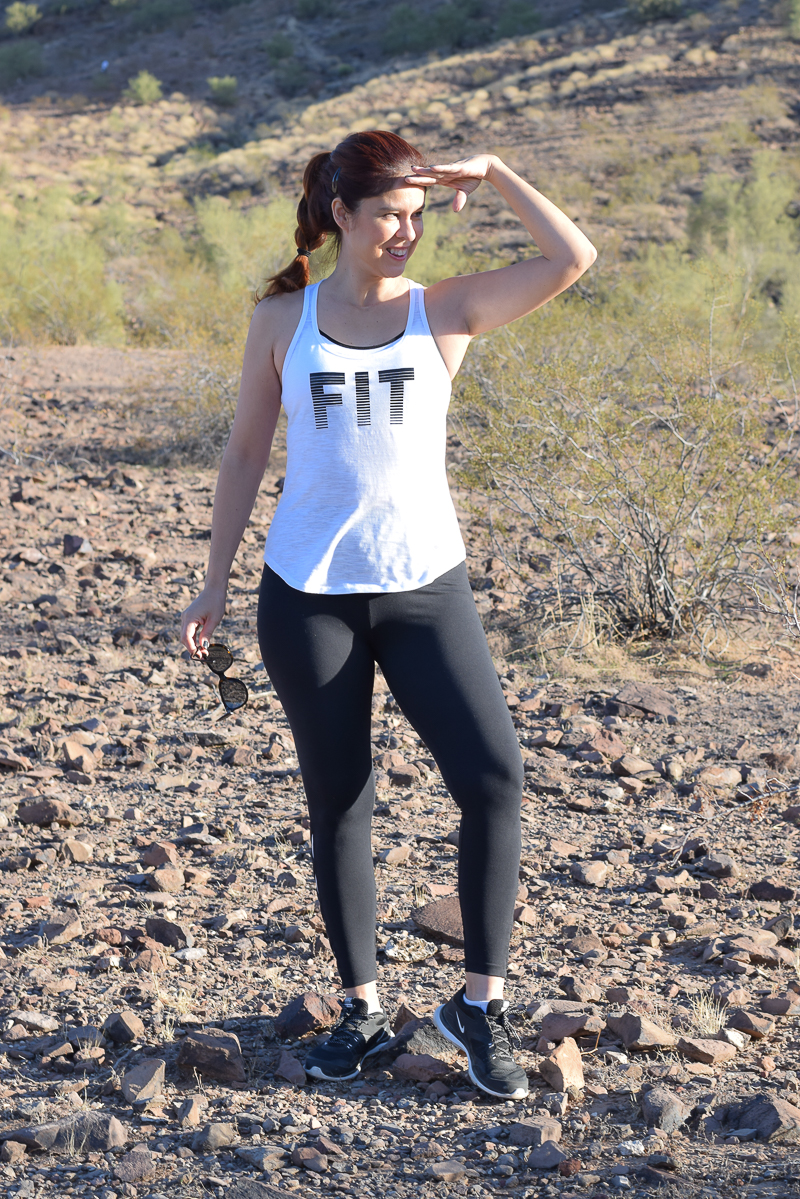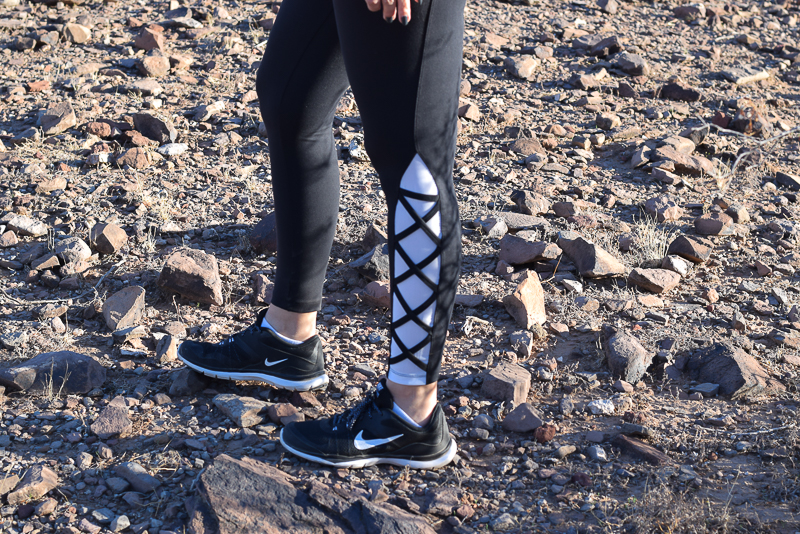 The last item is these leggings. I loved them when I got them so much. The criss cross details are so cute. I always get a medium in my pants ( I'm a bit bigger in the behind area lol).
We actually took Karin's dogs with us for the hike this day. They love it up there. I left my dogs at home. Cleo pulls like crazy and Whiskey always lunges and wants to fight with big dogs…sigh so unruly!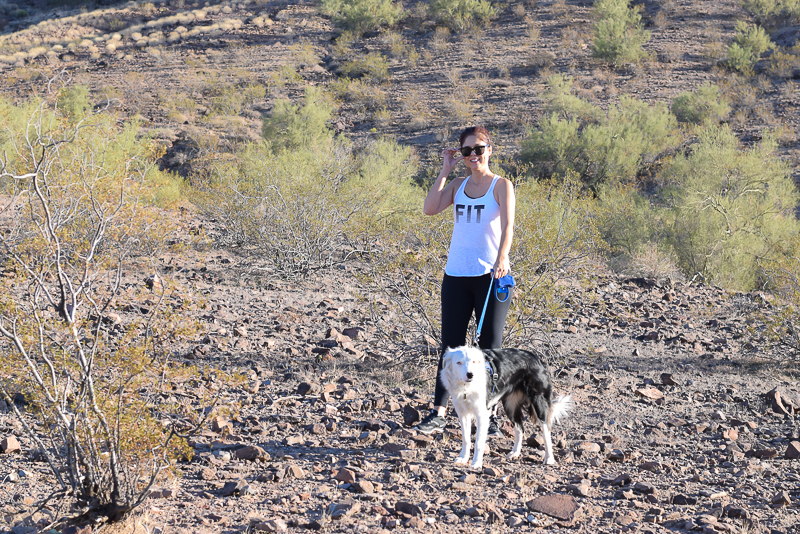 This is Kippy, he is a Border Collie rescue, who does agility and is a barn hunt champion! He is so sweet and such a monster too haha!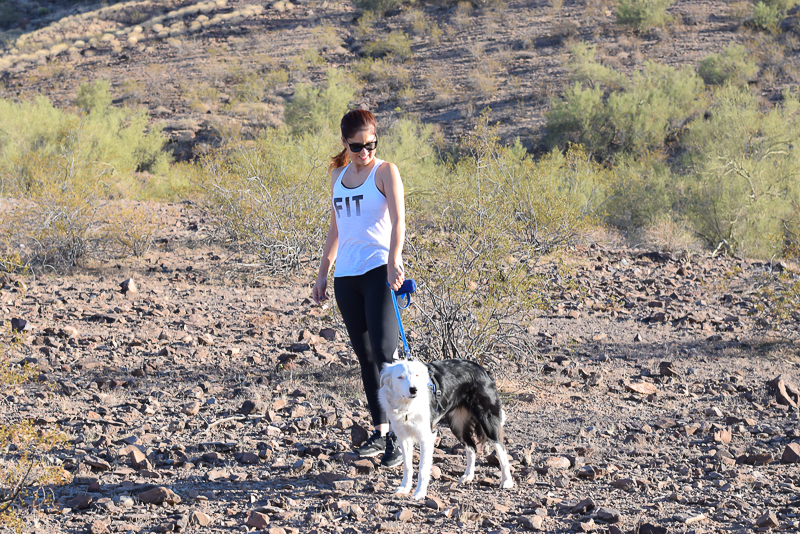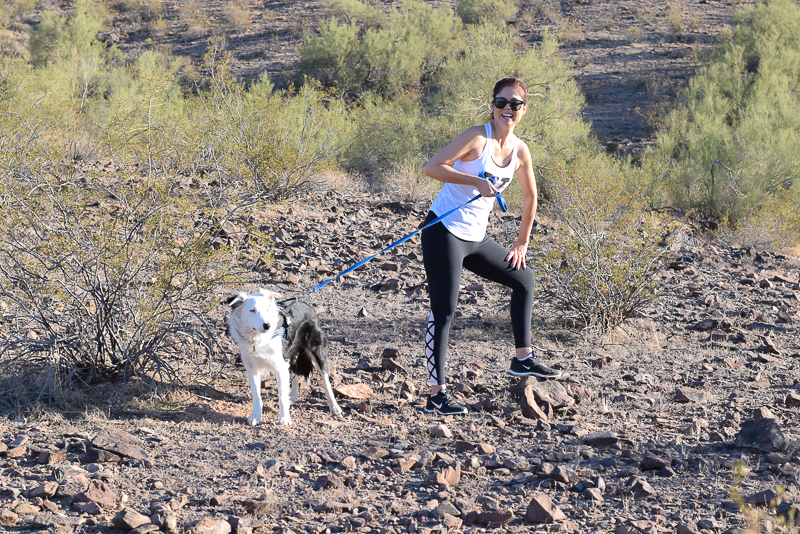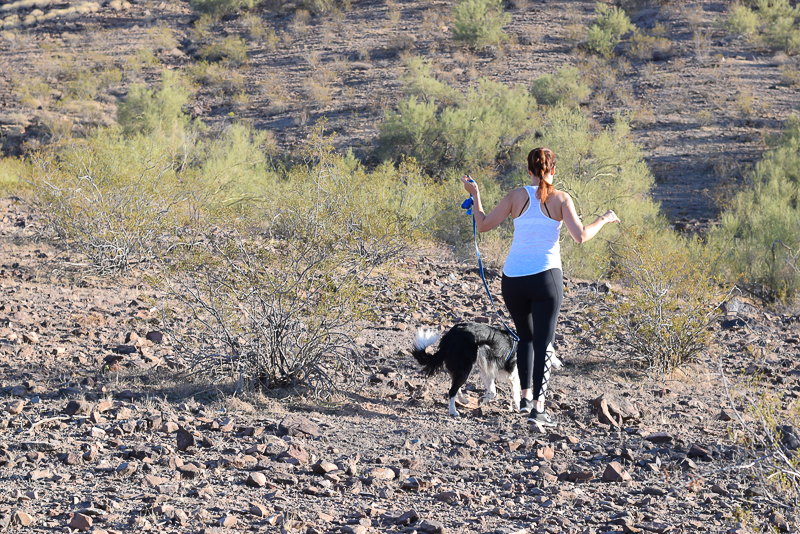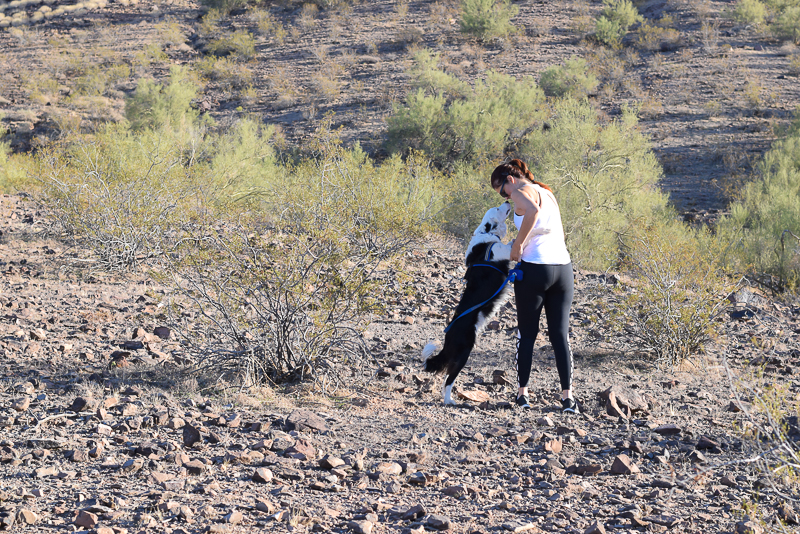 This photo cracks me up. He was pulling to go back down and I'm so used to little dogs. He is so strong!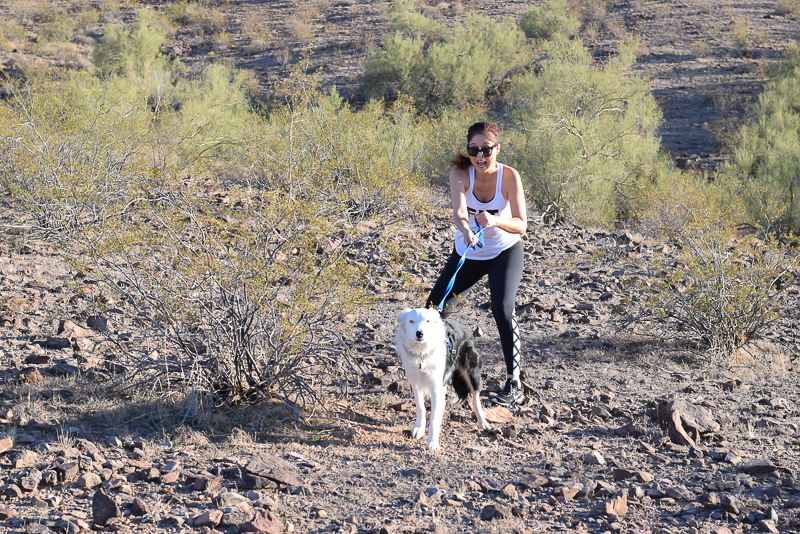 The view towards my neighborhood in Moon Valley is so pretty from the mountainside.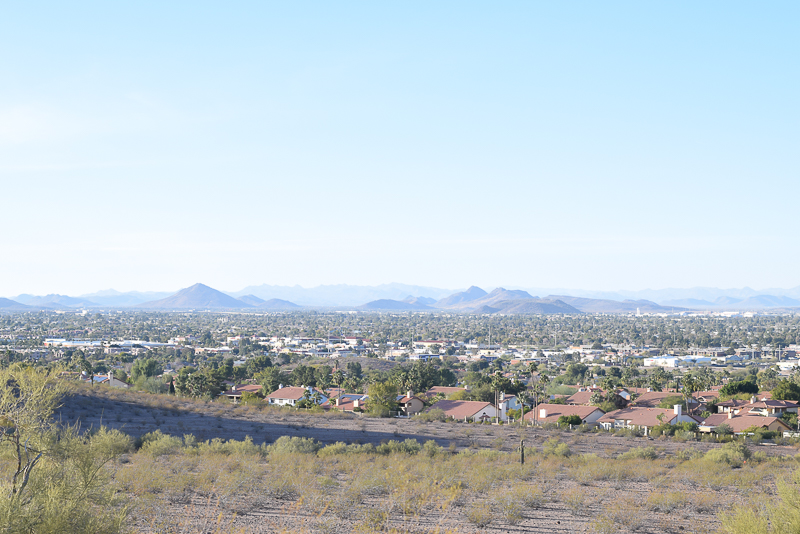 You can still get this outfit for January 2018 box from Ellie Activewear  for $39.95! Get outside and enjoy!