Hey Babes!
I have the best news about Ellie Activewear . I just found out that they are now offering a second box for subscribers. The original box includes a 3 piece outfit (a bra, a top and a legging) and 2 workout items (total 5 items), such as the ab roller wheel that I got in my last box (check out that post HERE ). Now you can get the outfit only for $39.95. This is such a good deal. Now if you want the original box you can still get it for $49.95.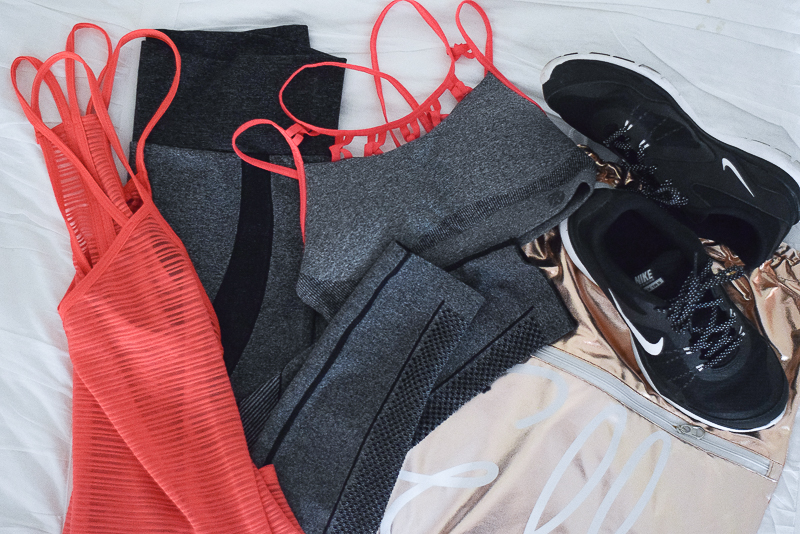 I love the quality of the activewear chosen for each month's box. The sports bra comes with removable padding and the orange/red details are so cute!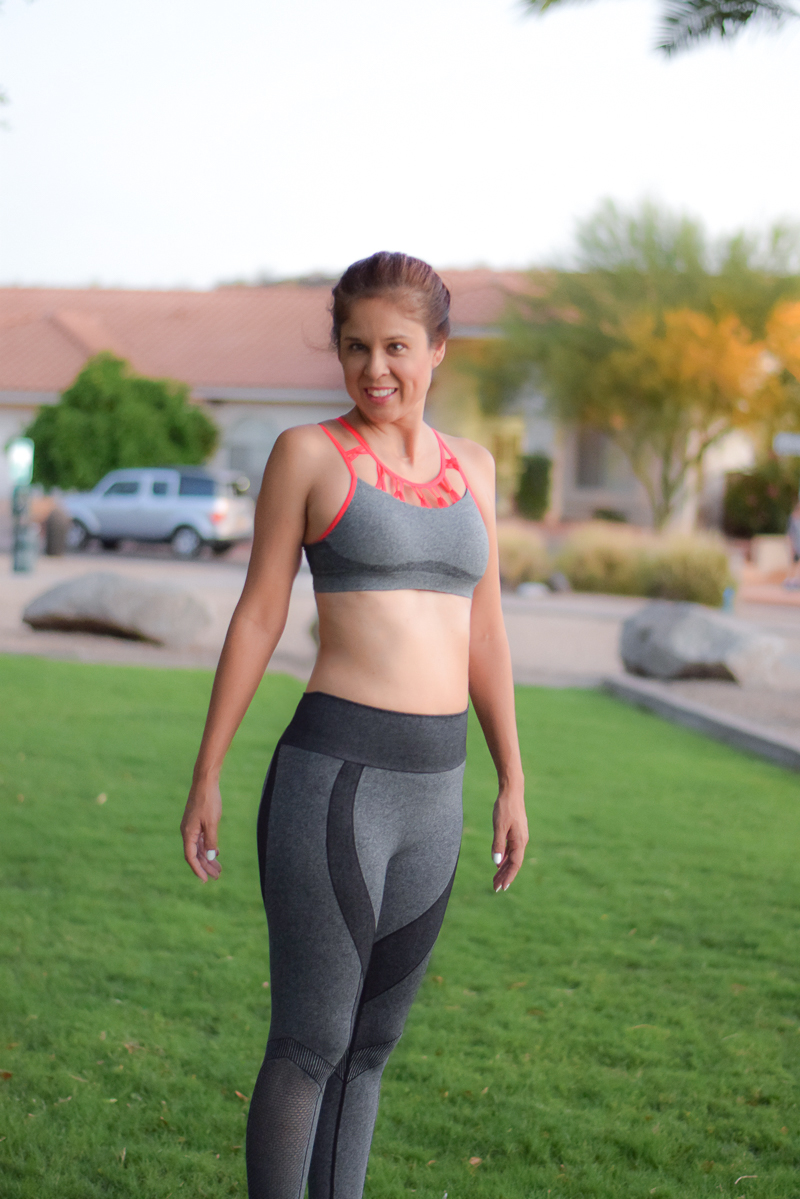 I love how the materials allow you the stretch and move easily.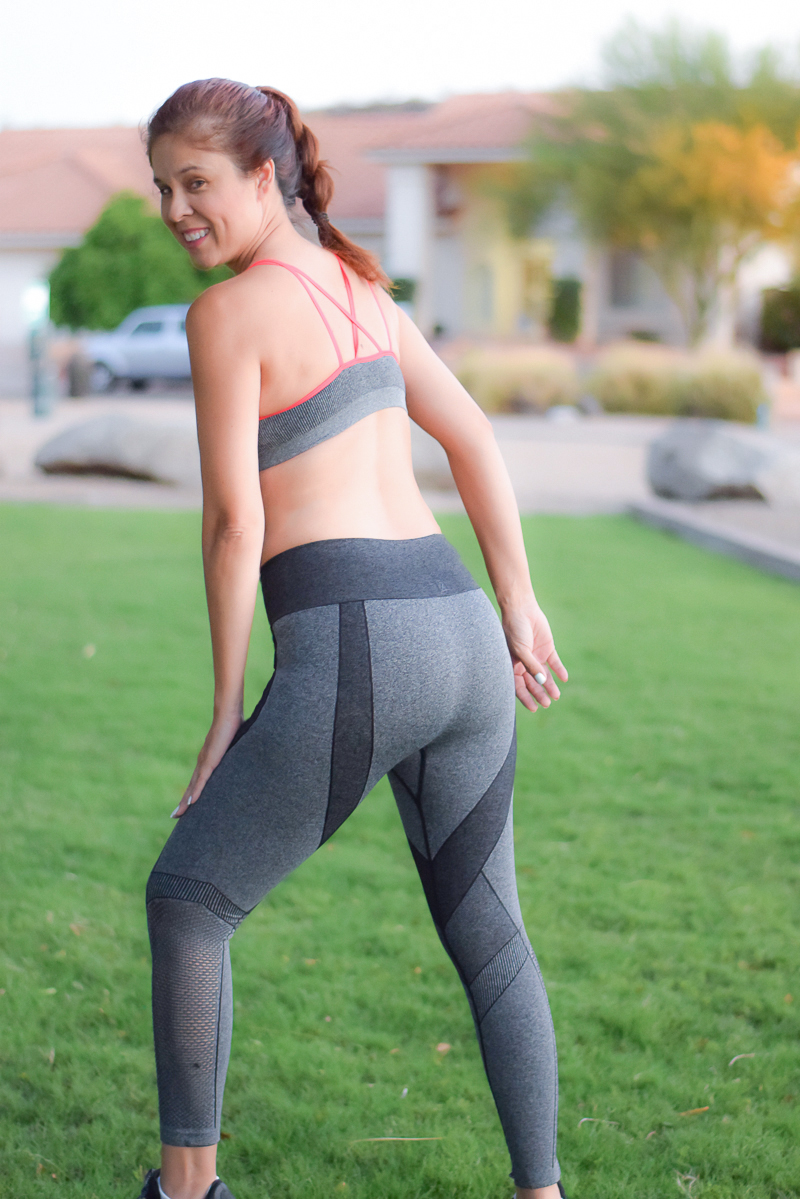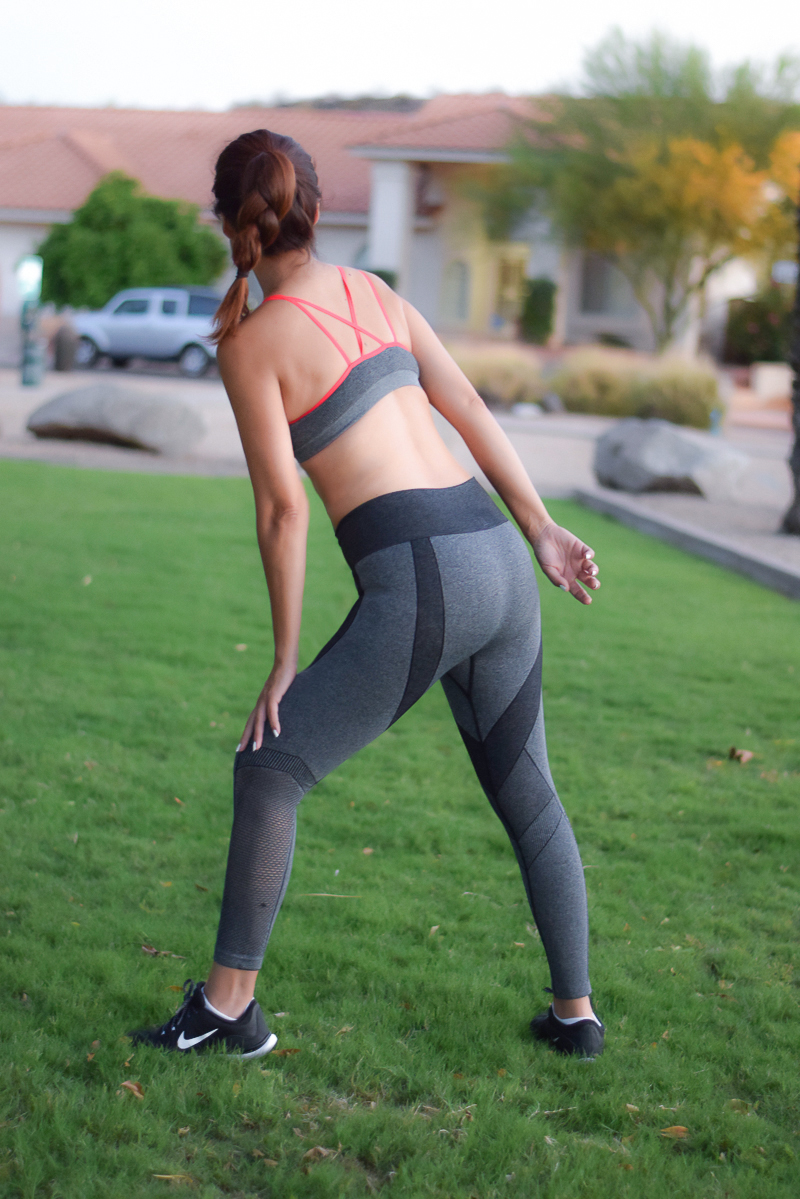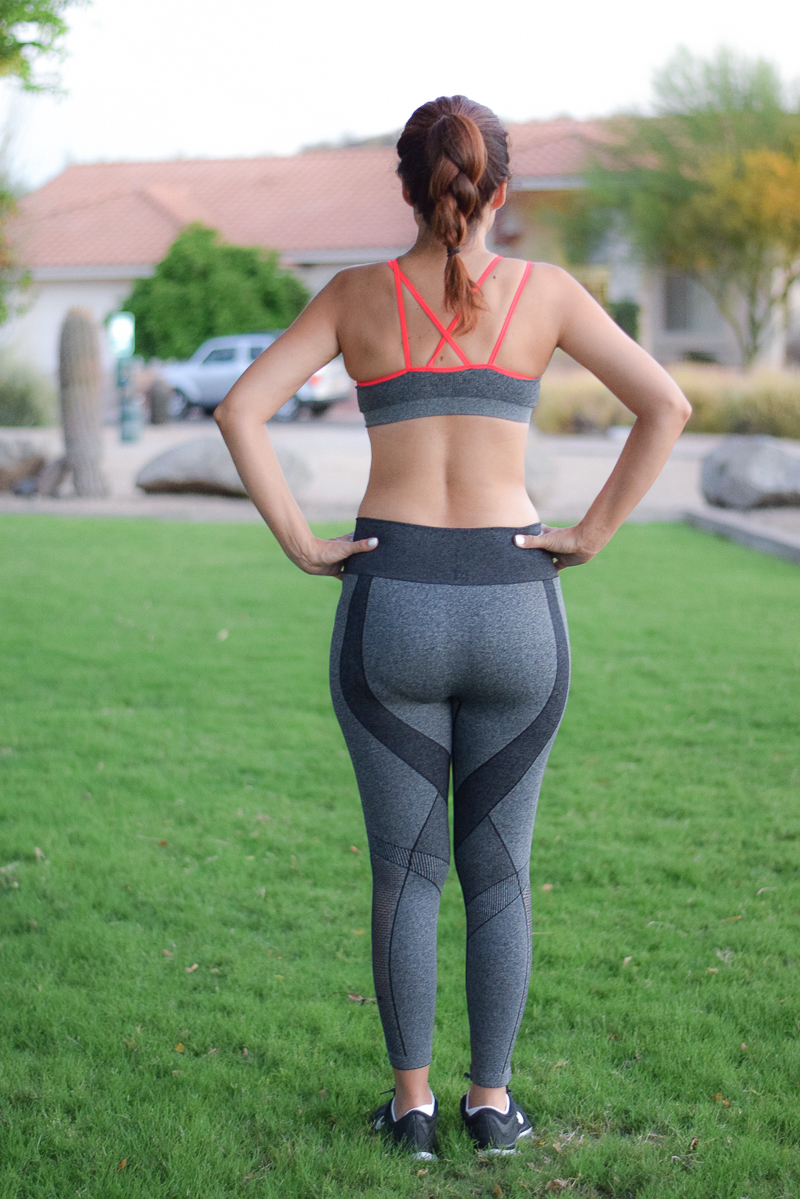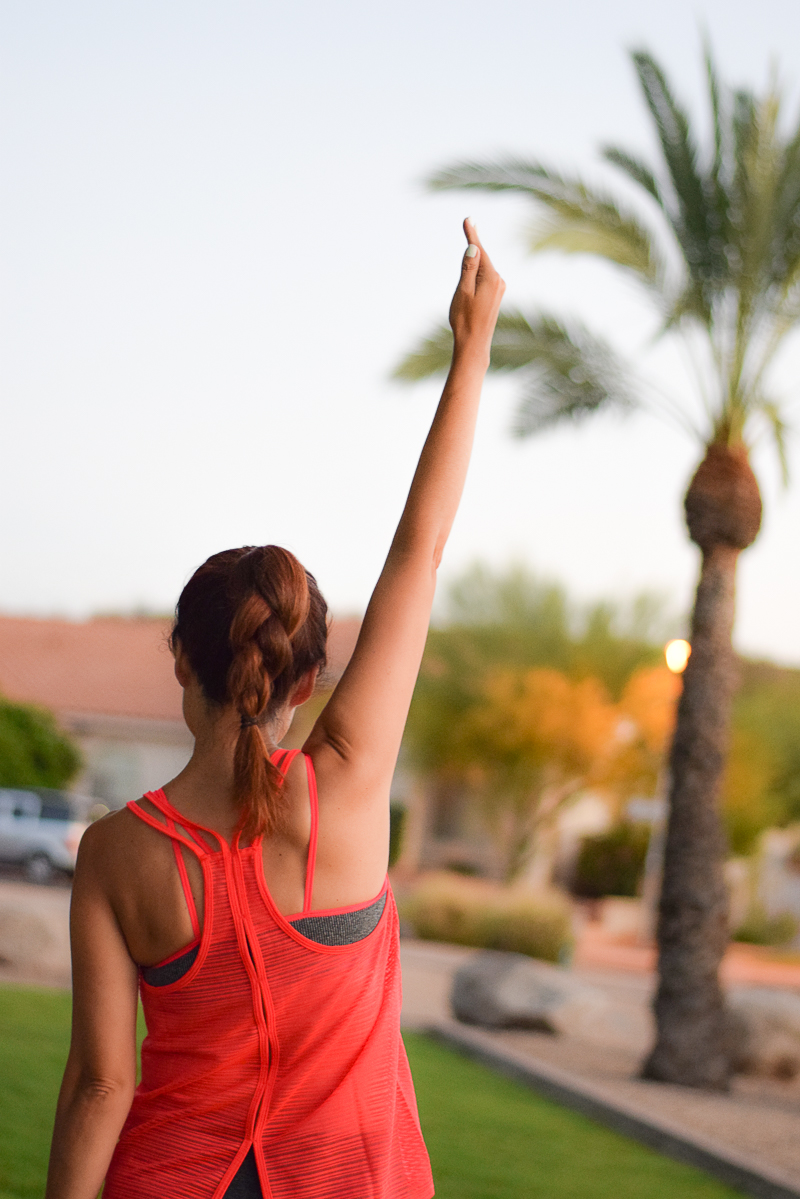 The tank top is very lightweight and has an airy feel about it.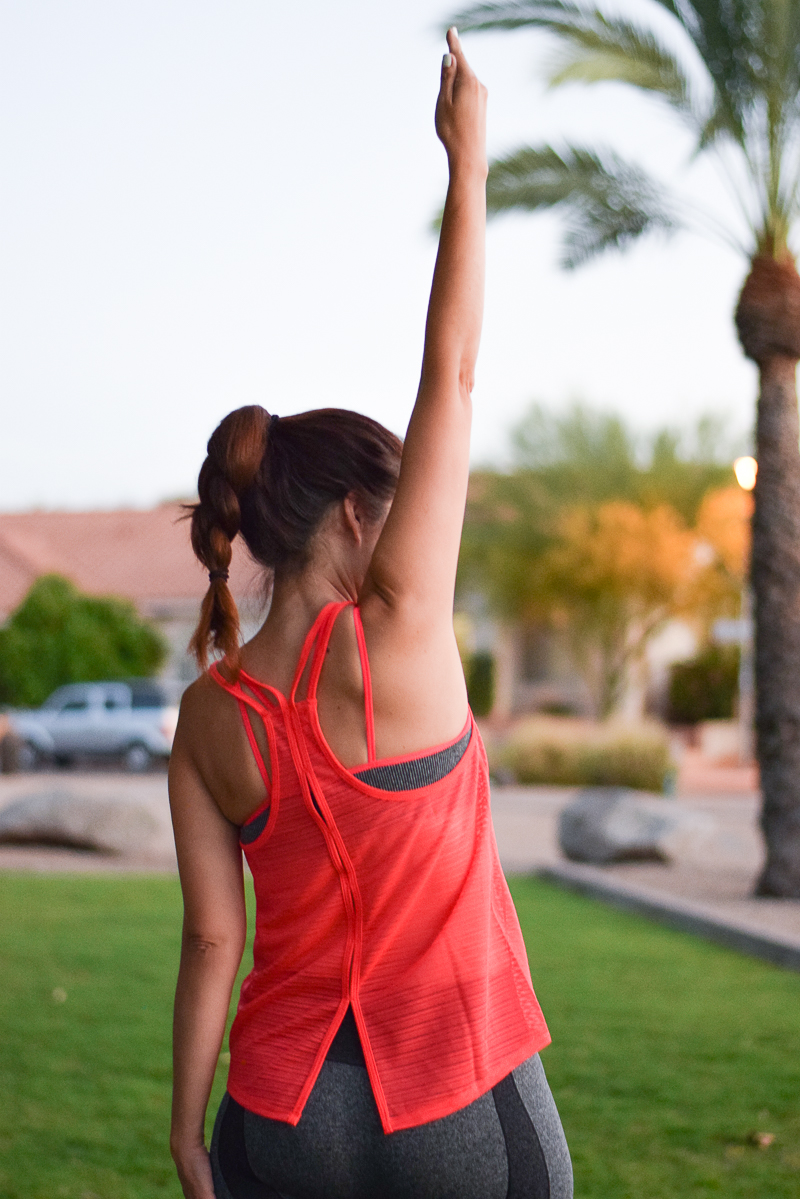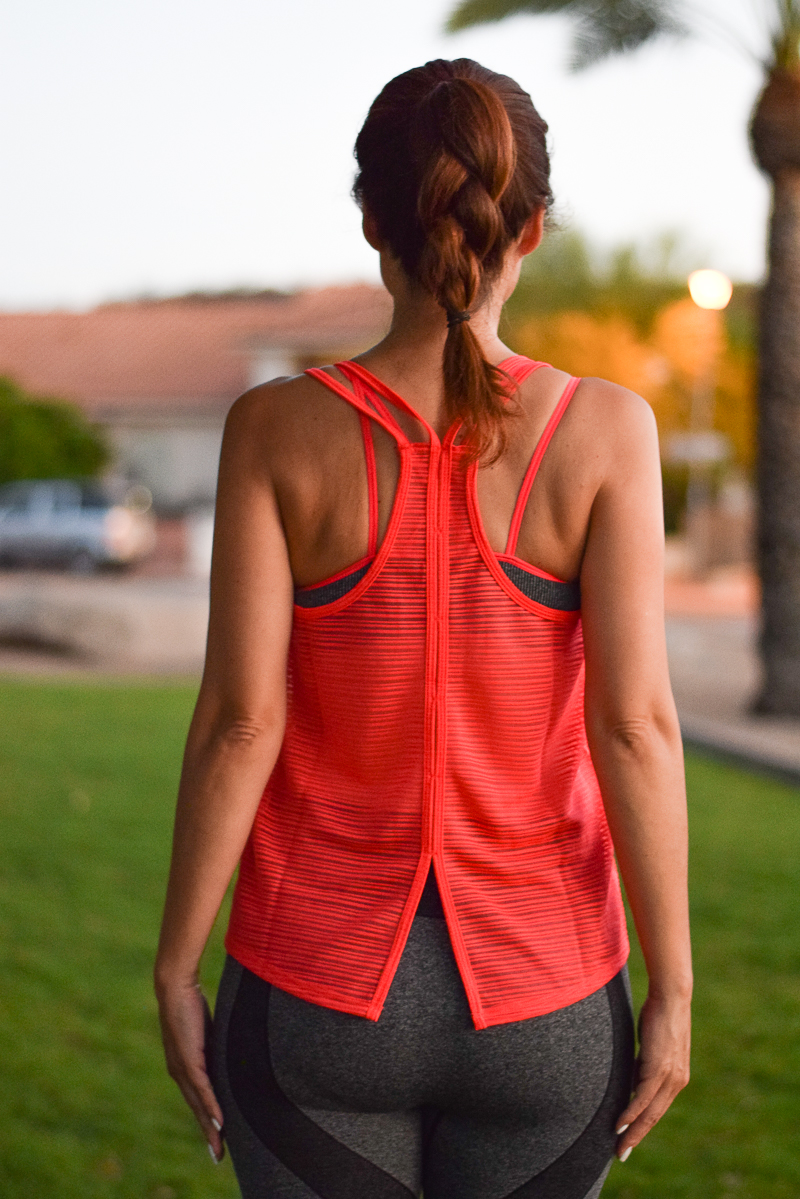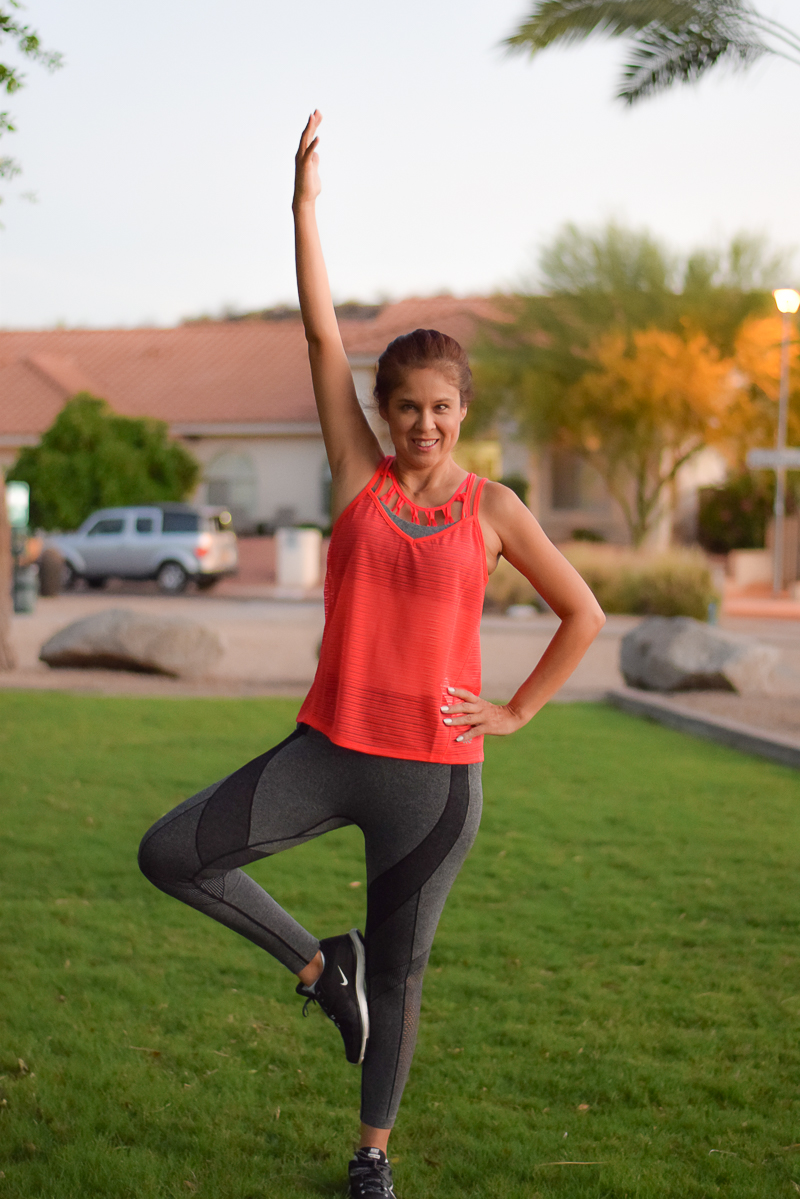 Trying to keep up my Barre3 balancing pose. It only lasted for a second because I fell over right after haha!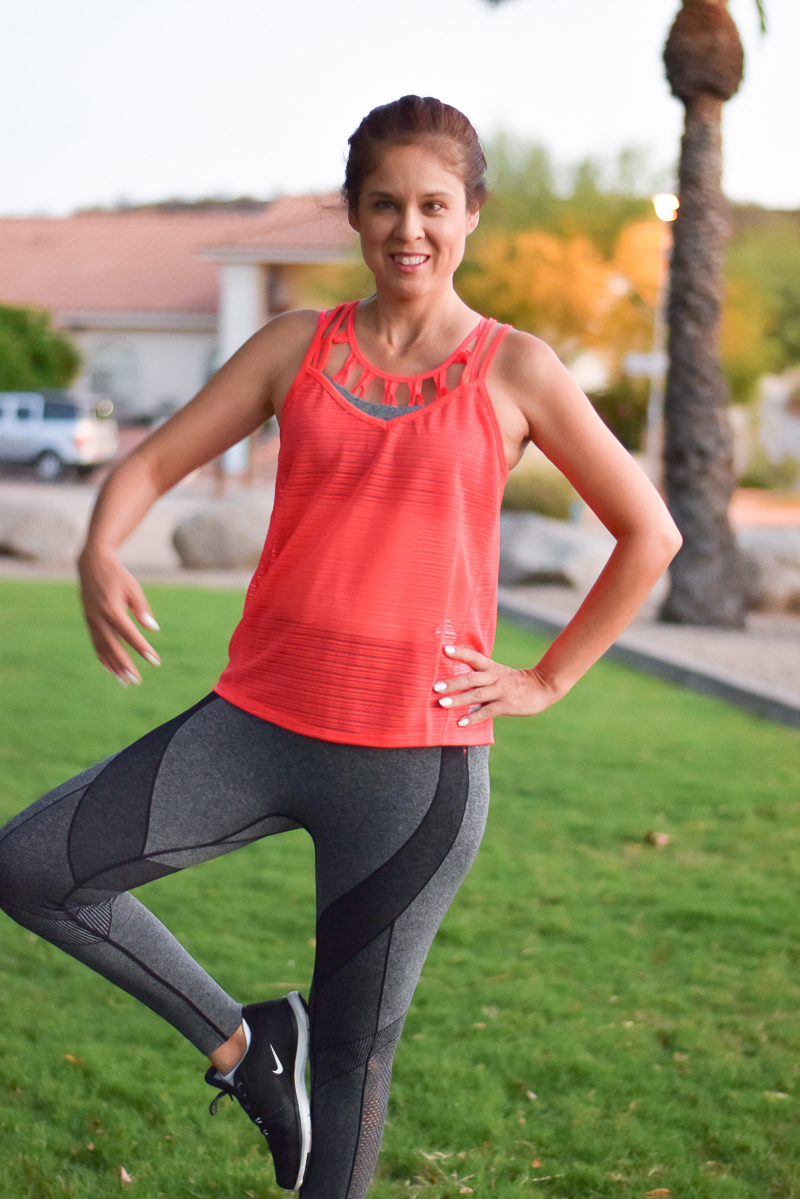 The legging details are cute and breathable. The mesh panels help air to circulate during your workout.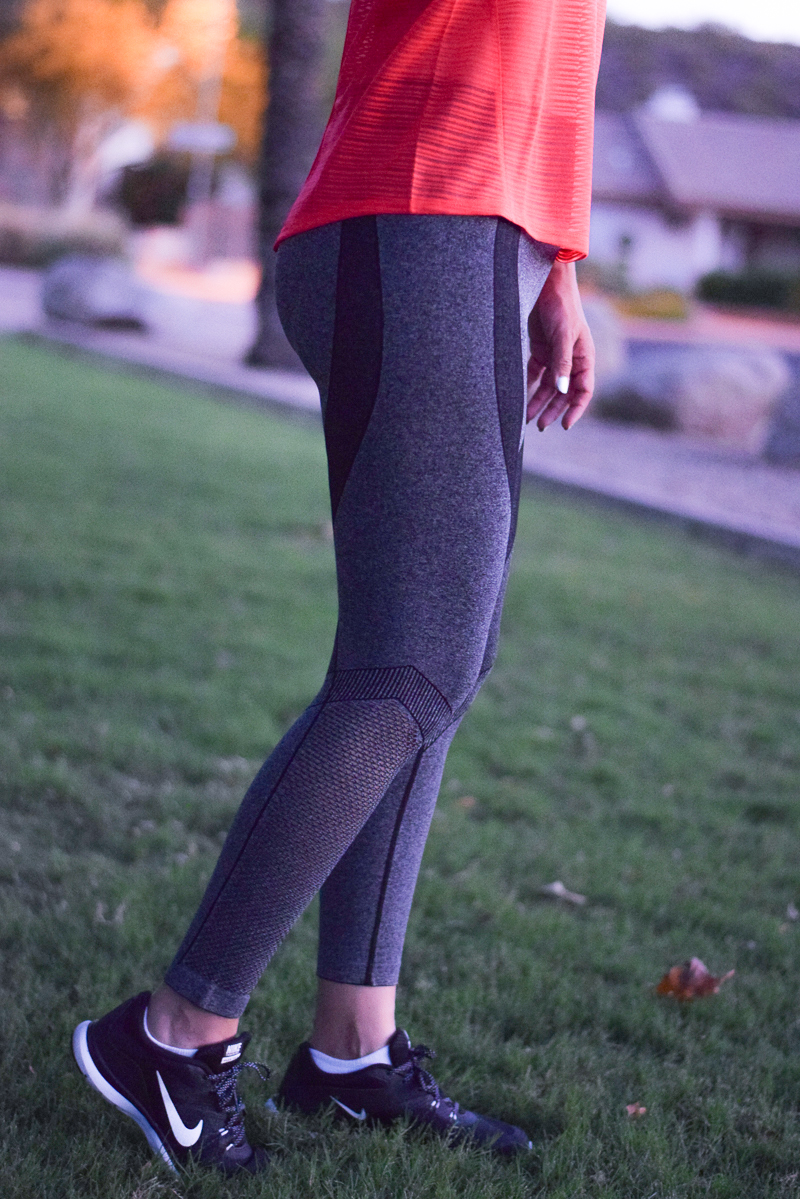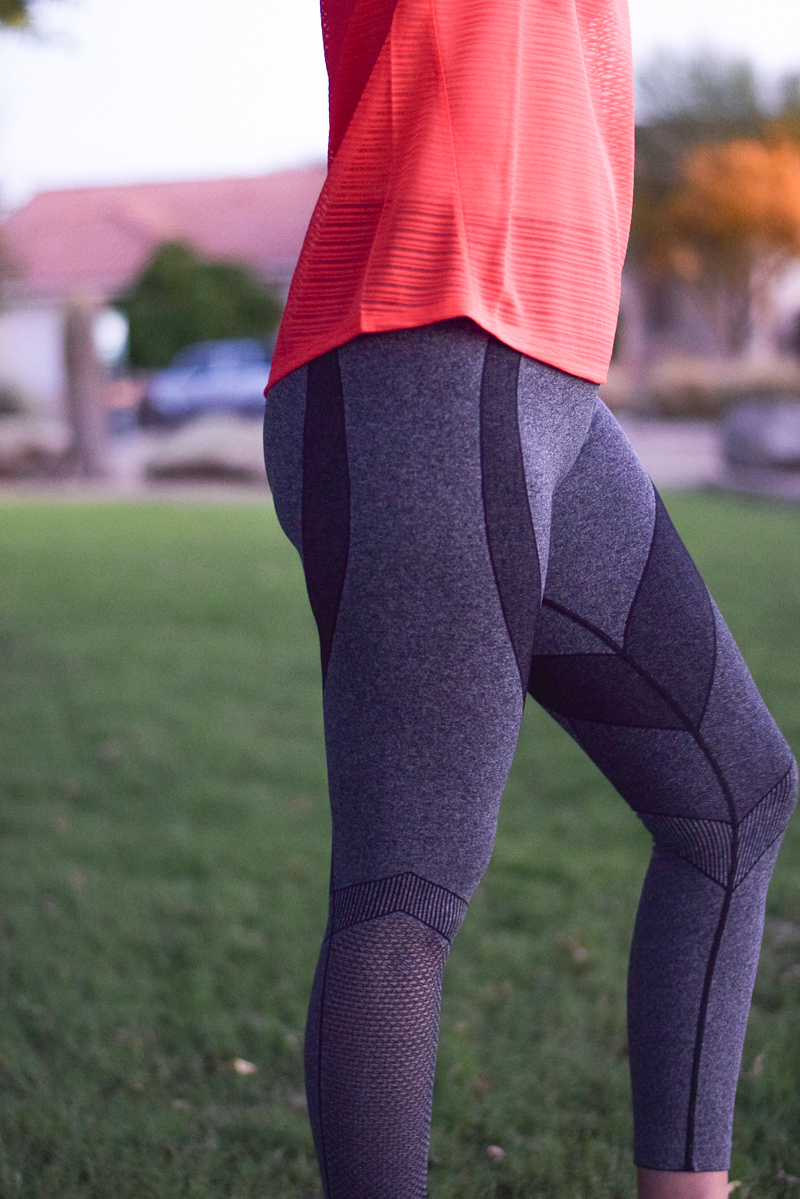 Ellie includes the most darling rose gold gym backpack. I love that you can pack you outfit and go straight to workout in this bag!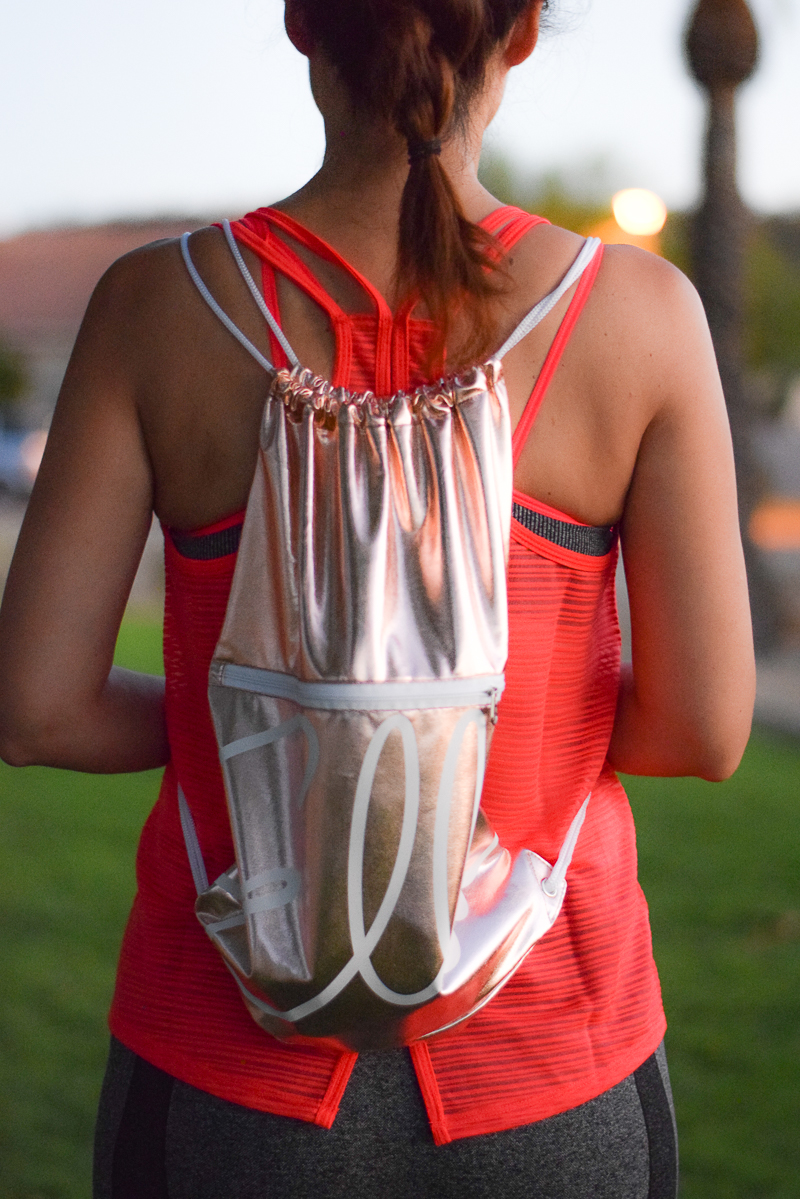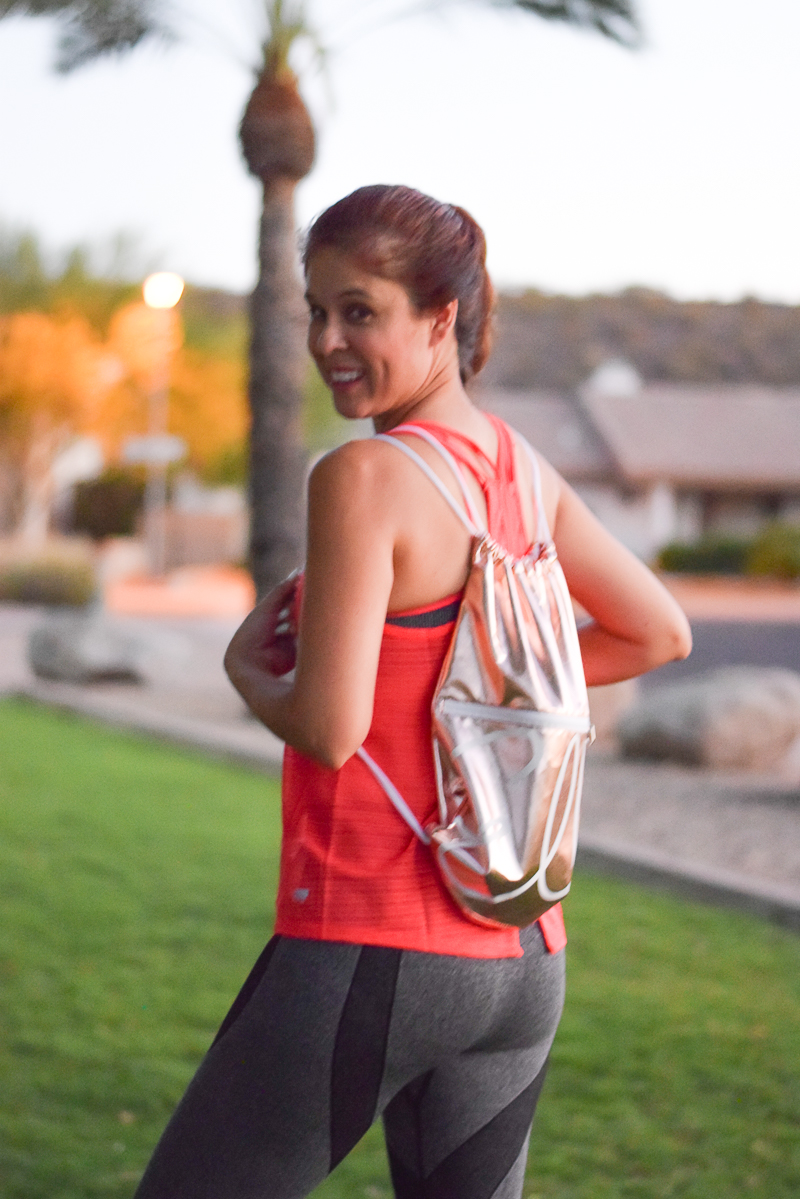 —sponsored post–all opinions and experiences are expressly mine.