Hello Babes!
This month is so the worst for me with all the running around and eating! No not healthy, just junk lol. And my favorite cocktails too…sigh. The Ellie Activewear people have done it again thankfully. Getting my monthly box in the mail just is so motivating. Love getting excited about moving!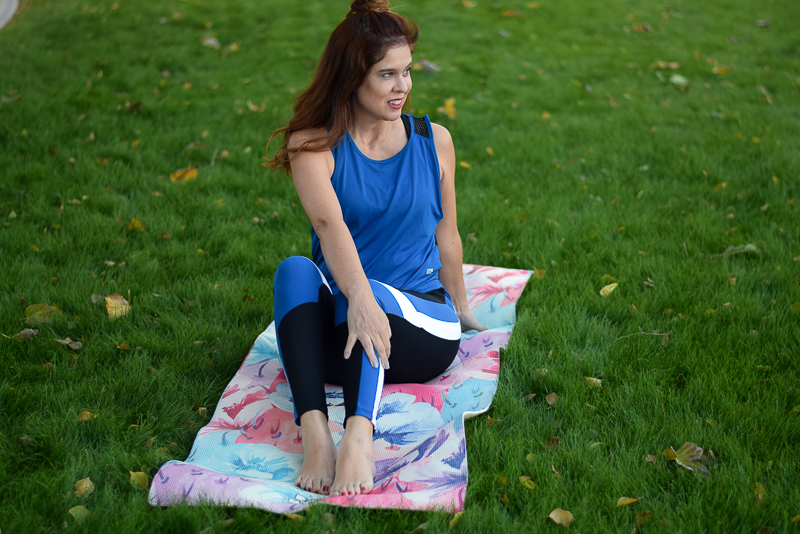 This month's 3 piece outfit is just the cutest. The bright blue top has a mesh back. The sports bra has matching mesh on the front too.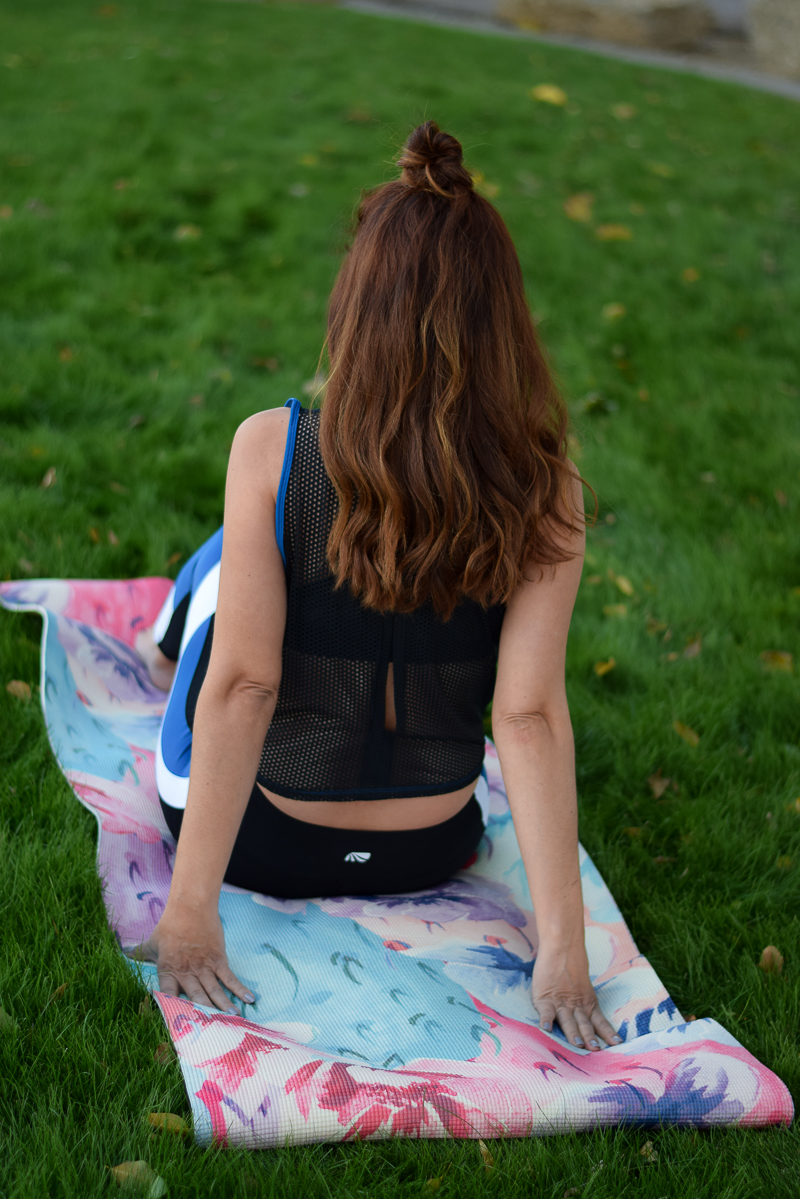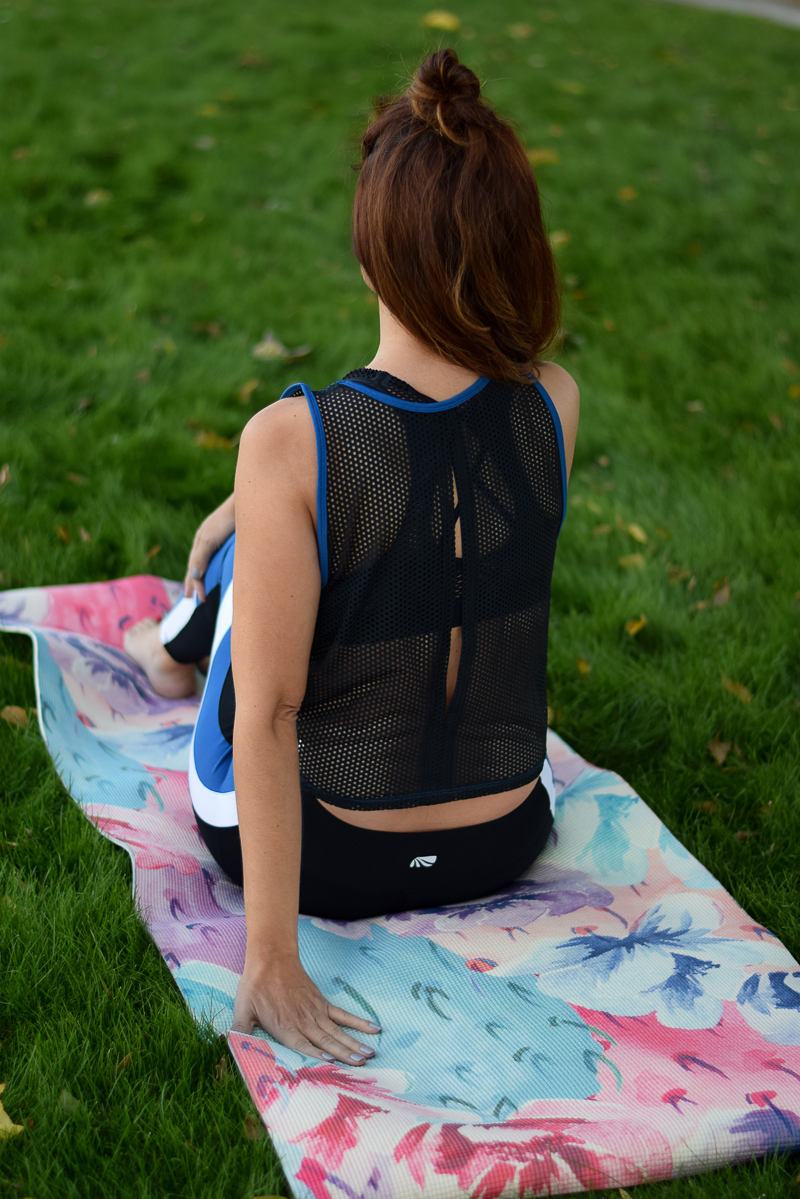 The pant is a crop style with the colors playing with the top. My top is size small, the sports bra is a small and my pants are medium.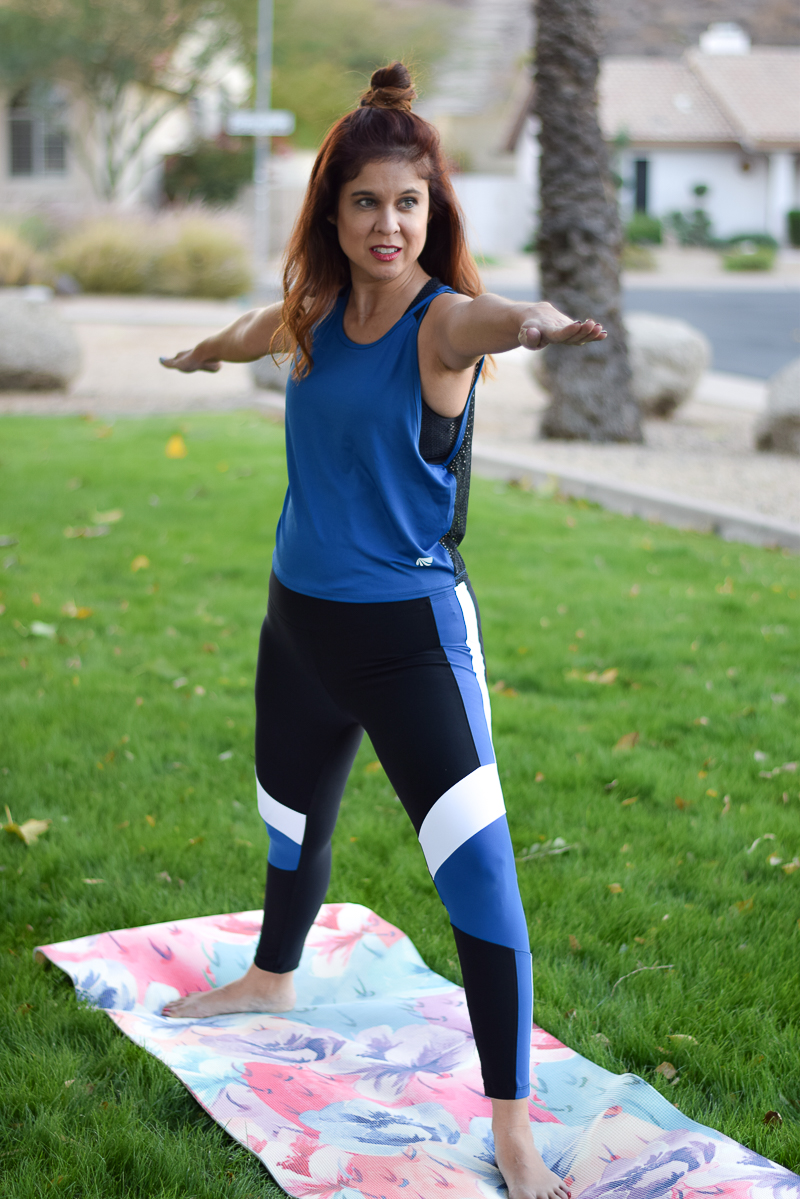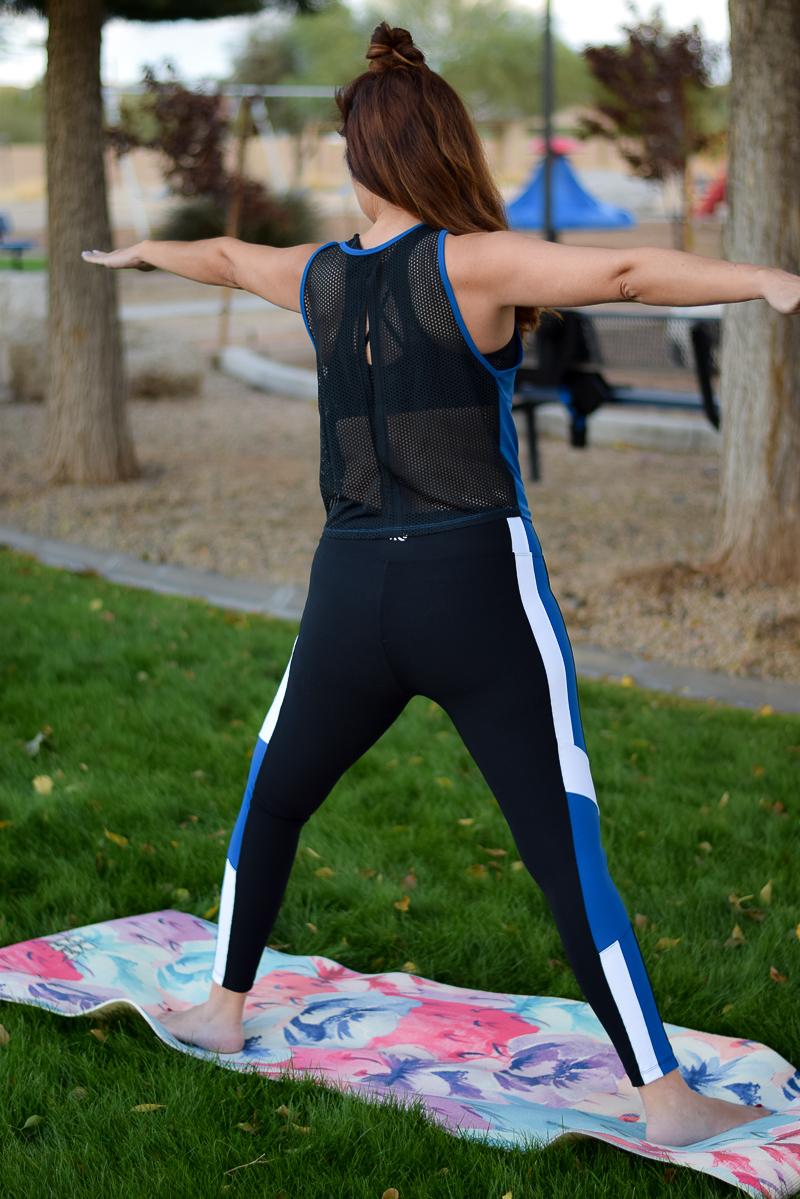 This is the first time I've felt that one of my Ellie pieces didn't fit me right. I have a really long torso and the top is a few inches short lol. A tad cold for December even in Phoenix haha.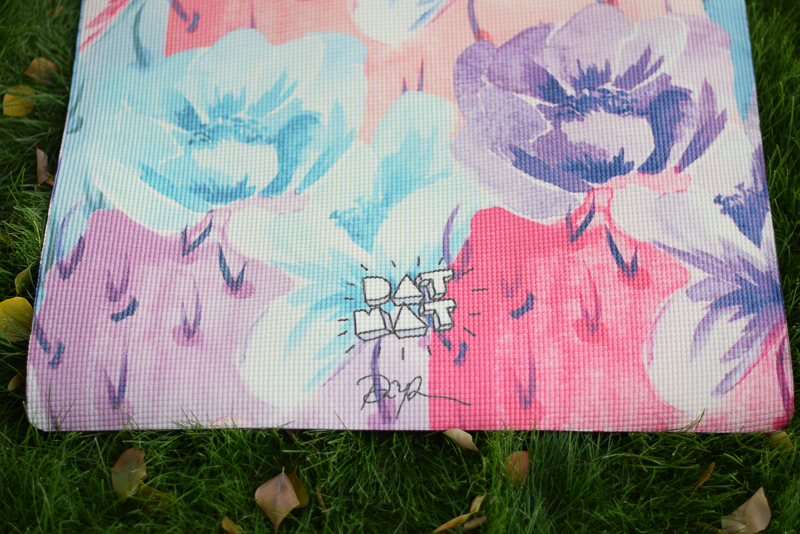 Now for my mat! This gorgeous print is actually a design by local Phoenix artist Paige Poppe. The company Dat Mat reached out to me to try one of their mats.  I was so excited when I saw this print! Such a fun surprise!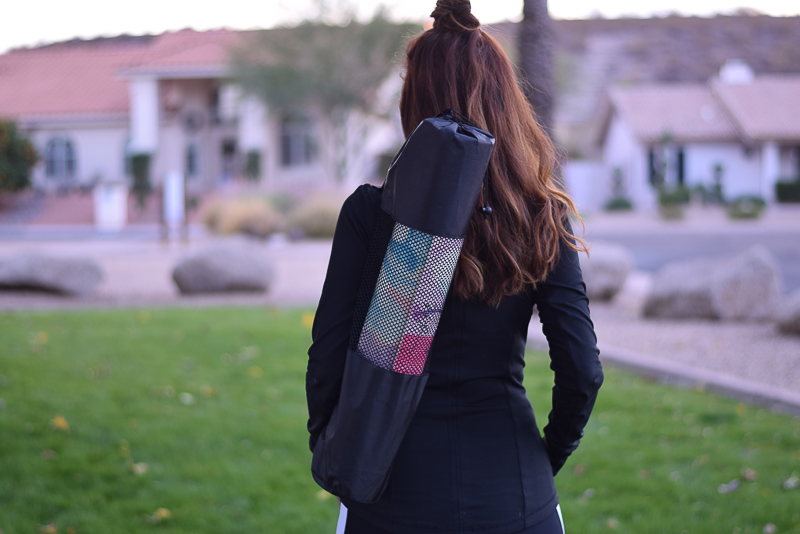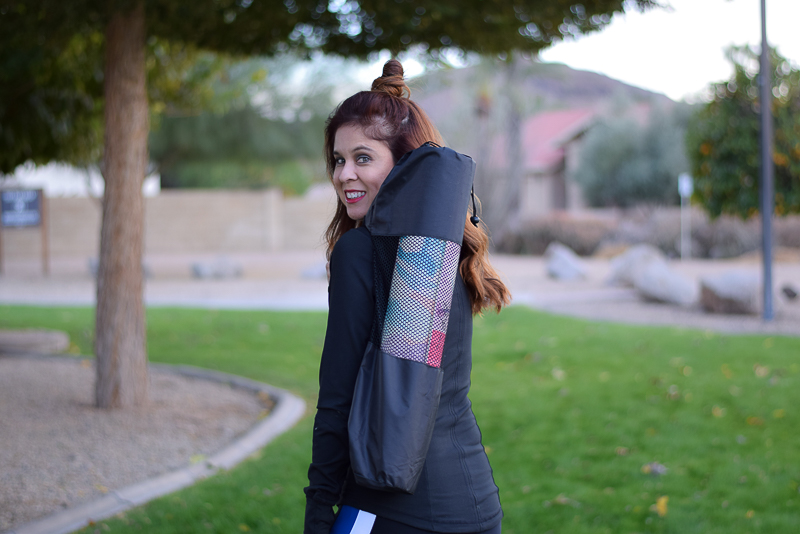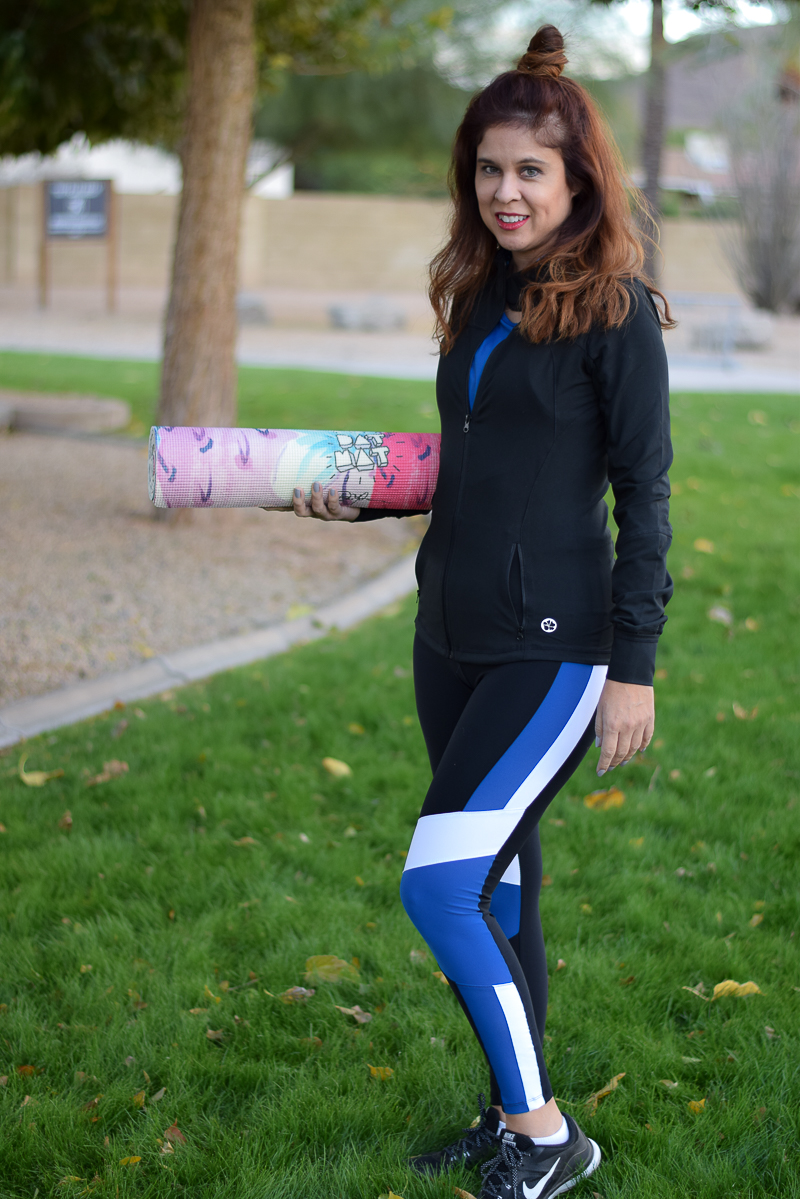 They send you your own carry bag too, which was so nice. I saw such cute designs on their websites from donuts to french bulldogs! I will link them below. Would make such an awesome gift for someone!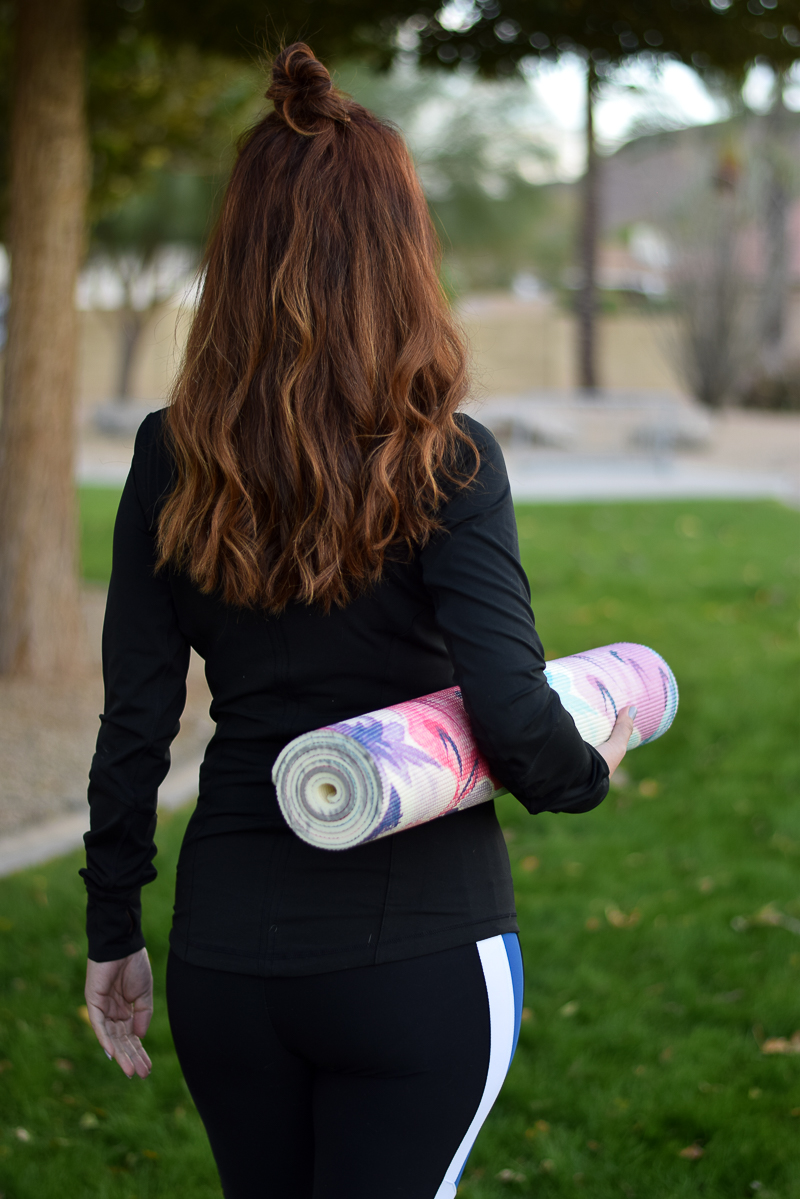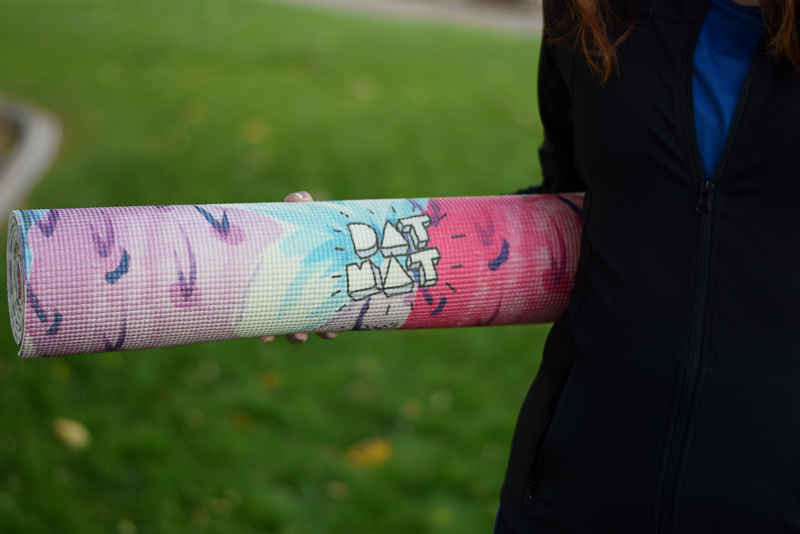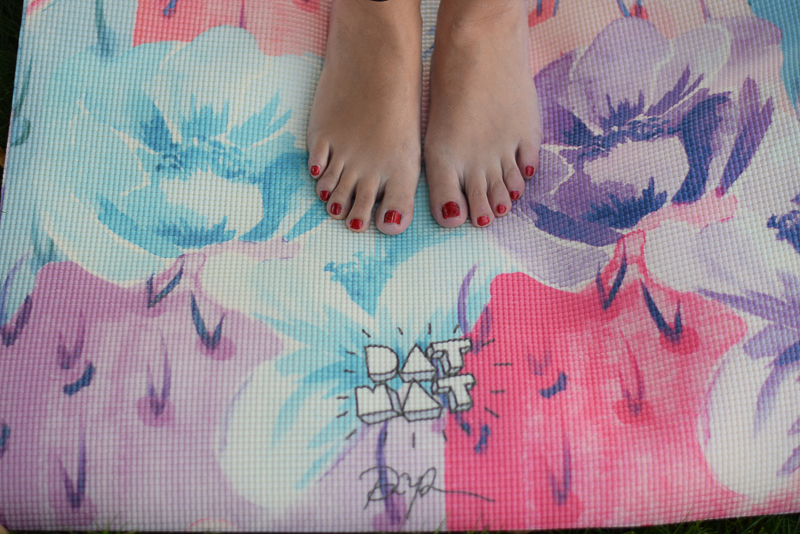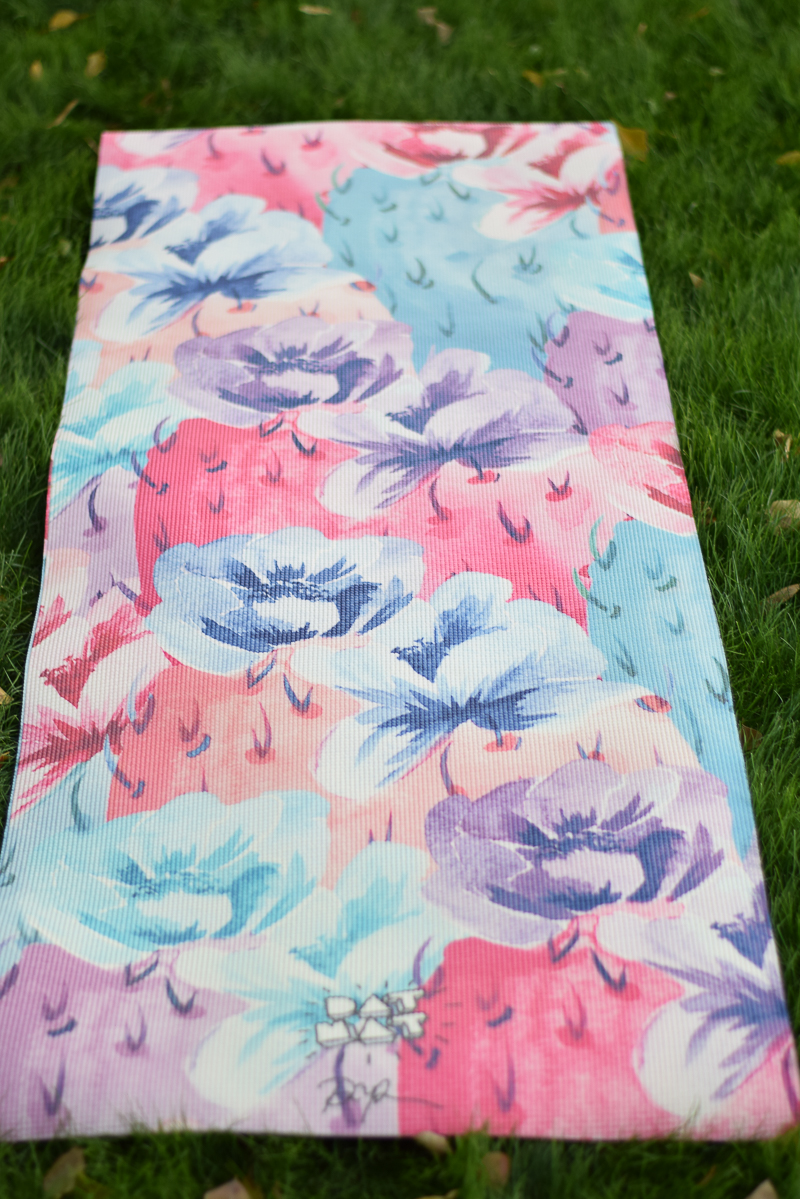 Ellie Activewear (makes a great gift $39.95!!)
DAT MAT (SALE right now of buy one may and the next one is 50% off)
Shoes: Nike