Hello Lovelies,
I am back with the cutest floral dress yet. I saw it online and thought I would like it ok, but when I tried it on it was so much cuter!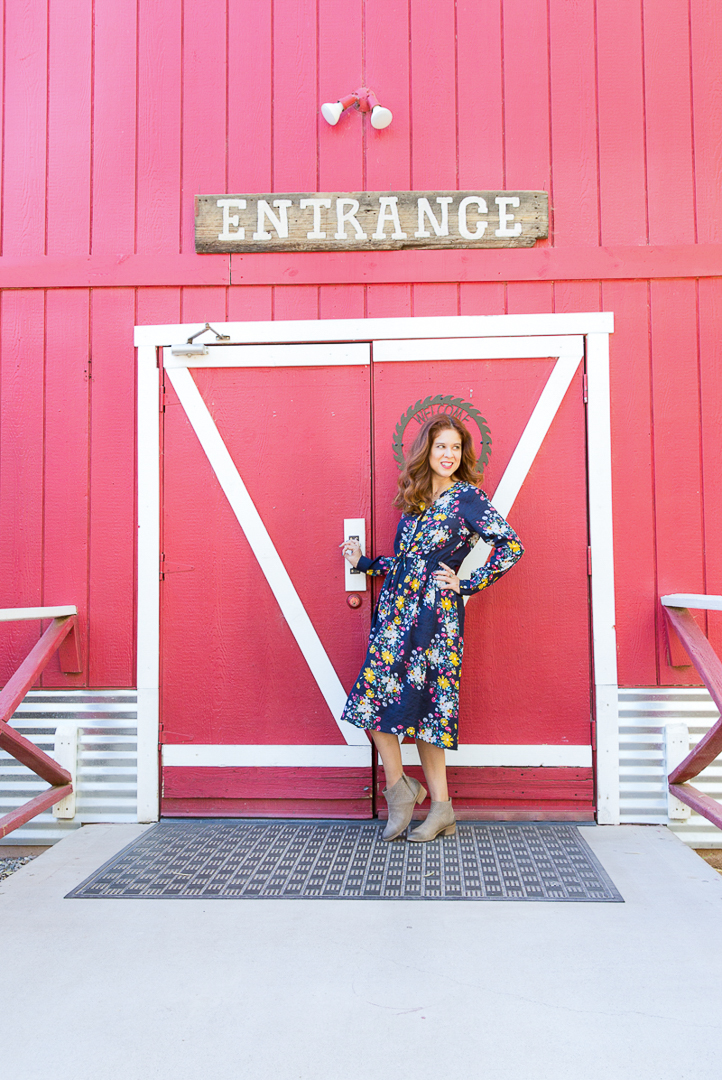 C'mon and follow me y'all! Haha! So my friend Jacqueline and I made our way to Cottonwood a few weeks ago. I had originally wanted to shoot this dress at a fall/pumpkin festival, but there was nothing like this going on.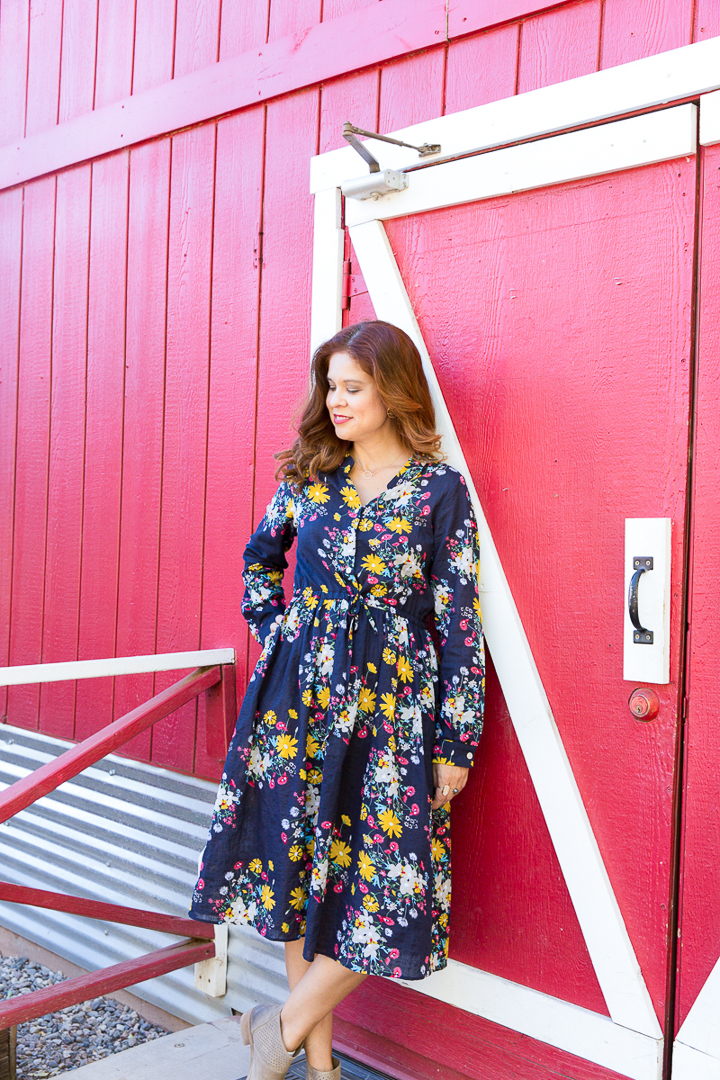 We found a gorgeous clearing with tall pine trees, but the Park ranger station was literally right across from there. The ranger wanted to charge us to park and take photos there, so we made our way back on the public road and found this ranch. The owner was the nicest lady. She was super sweet and willing to let us explore the ranch before they even opened that night!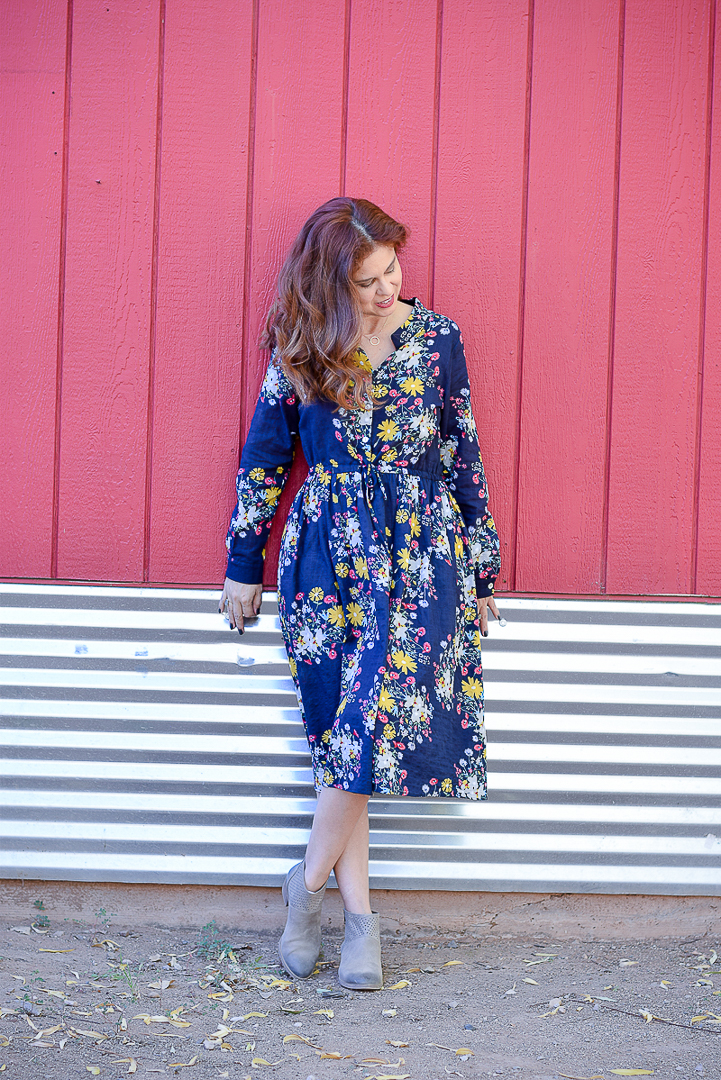 Ok so I don't know about you, but I have always wanted to take photos by a red barn! lol this was amazingly perfect.
This darling floral dress really popped against the red barn. I love the lightweight cotton fabric too.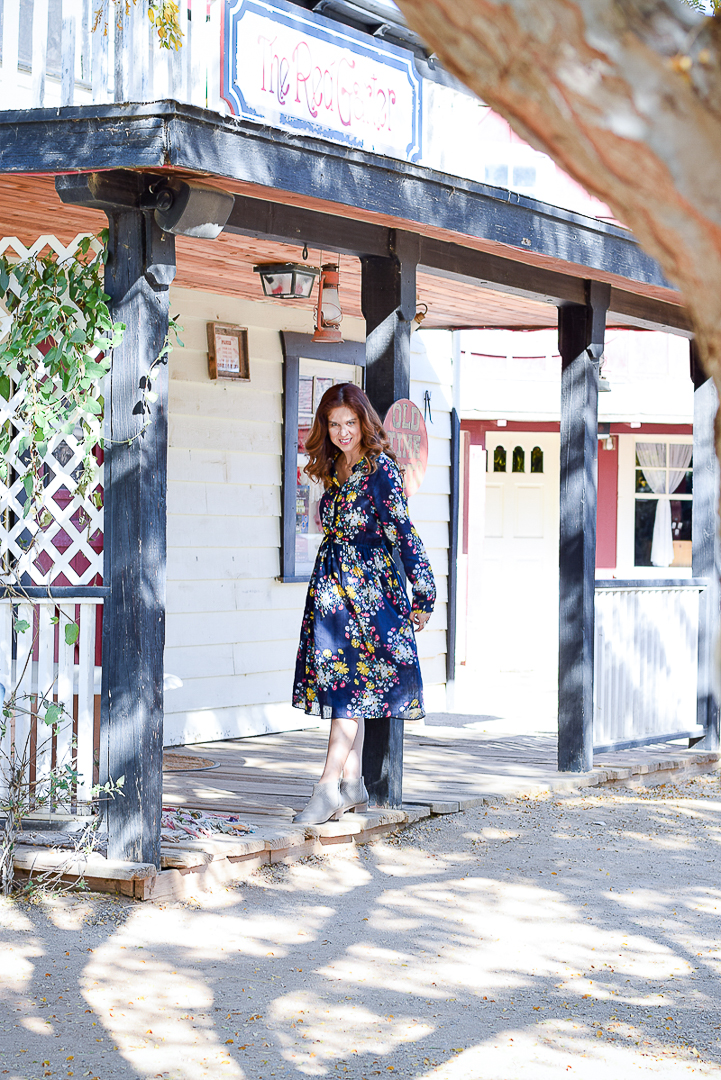 The ranch has an Old West vibe for sure, which for those of you that know me is my thang!  I love country music, bluegrass and my Sarsaparilla! Haha
Just hanging out trying to not get put in the jail!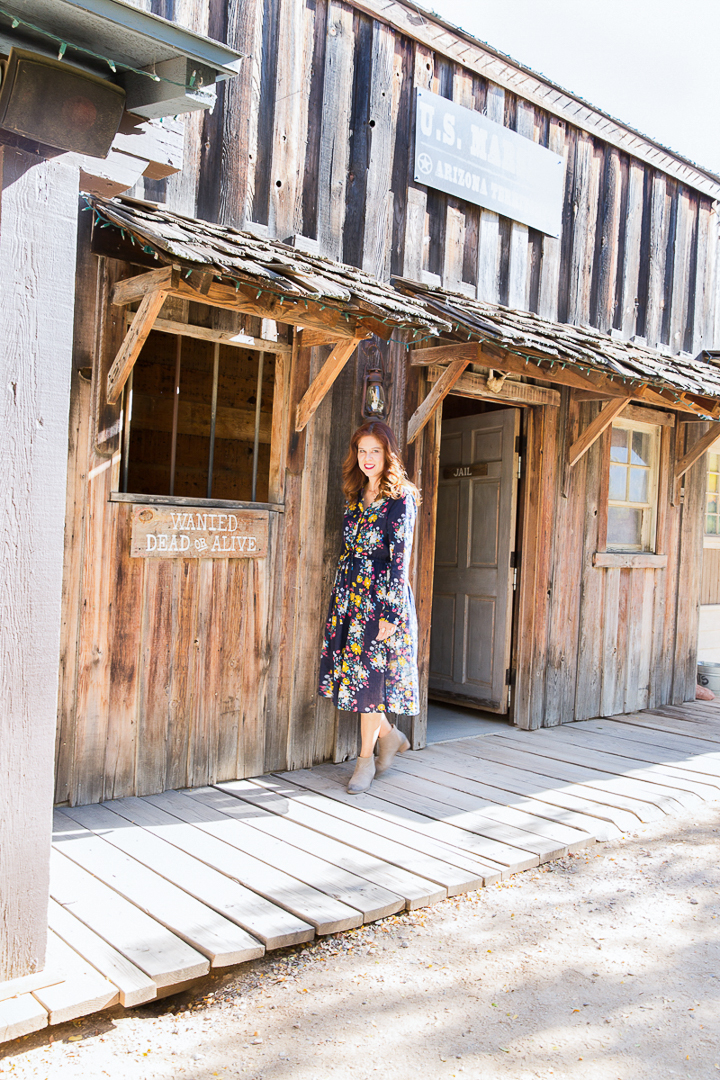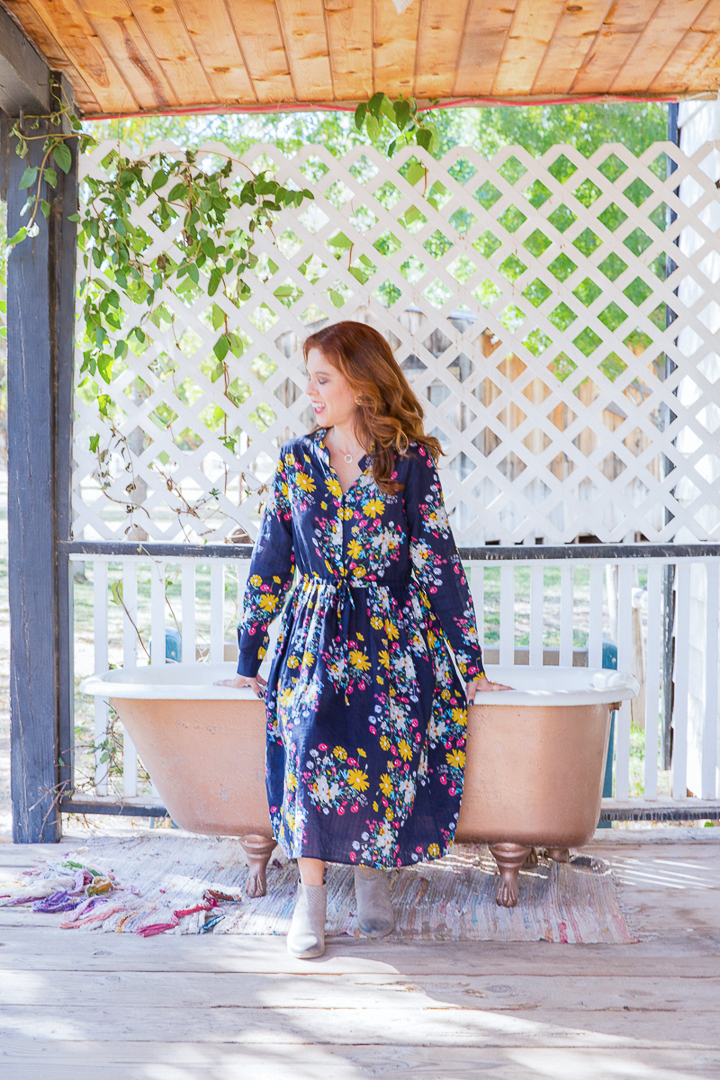 This place was truly the cutest!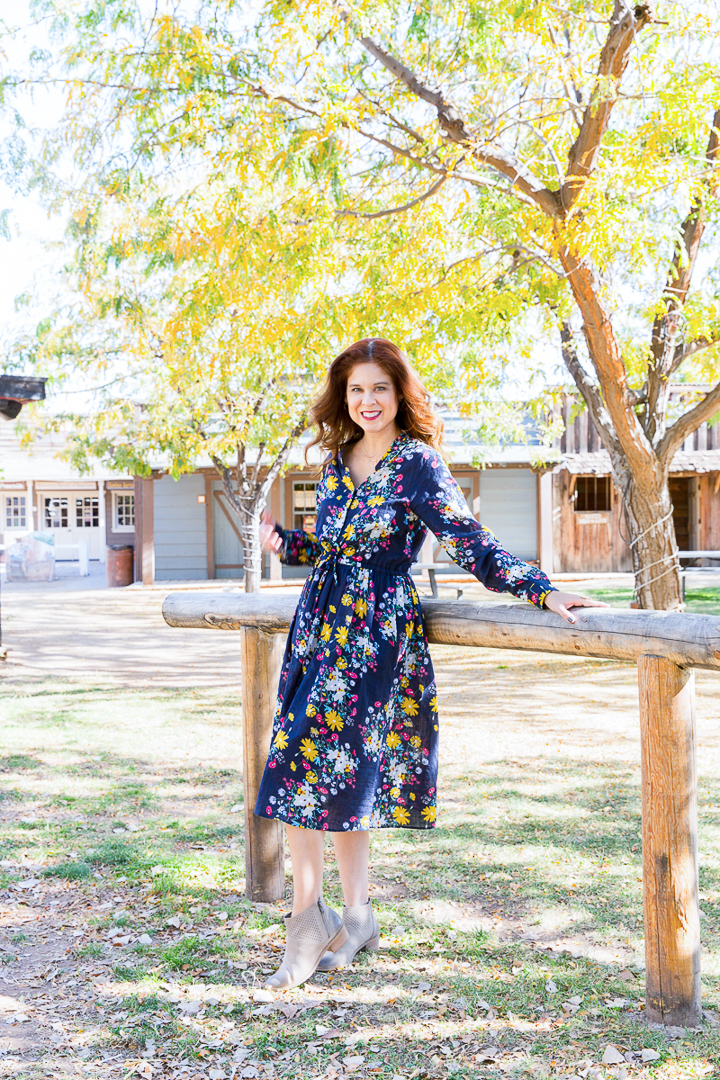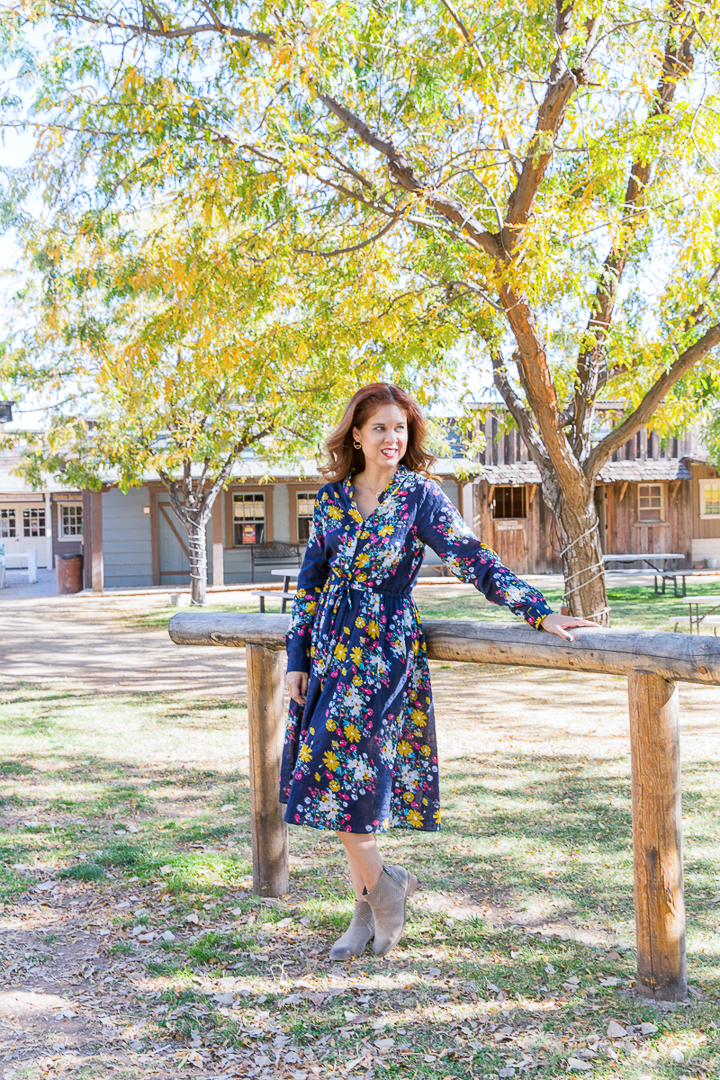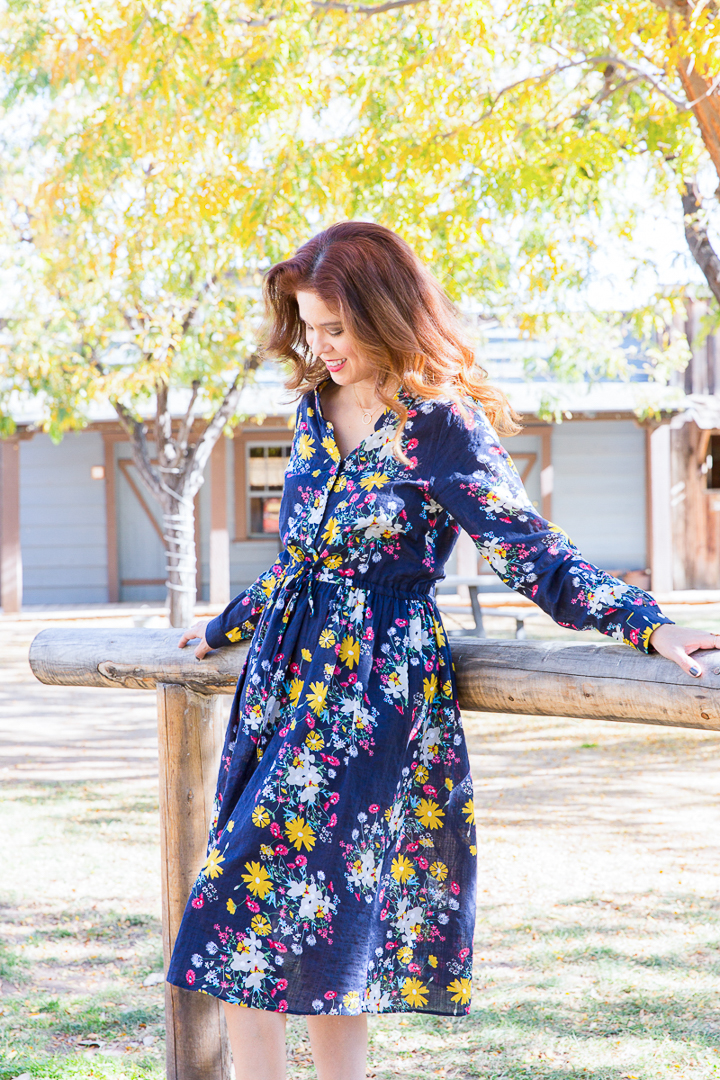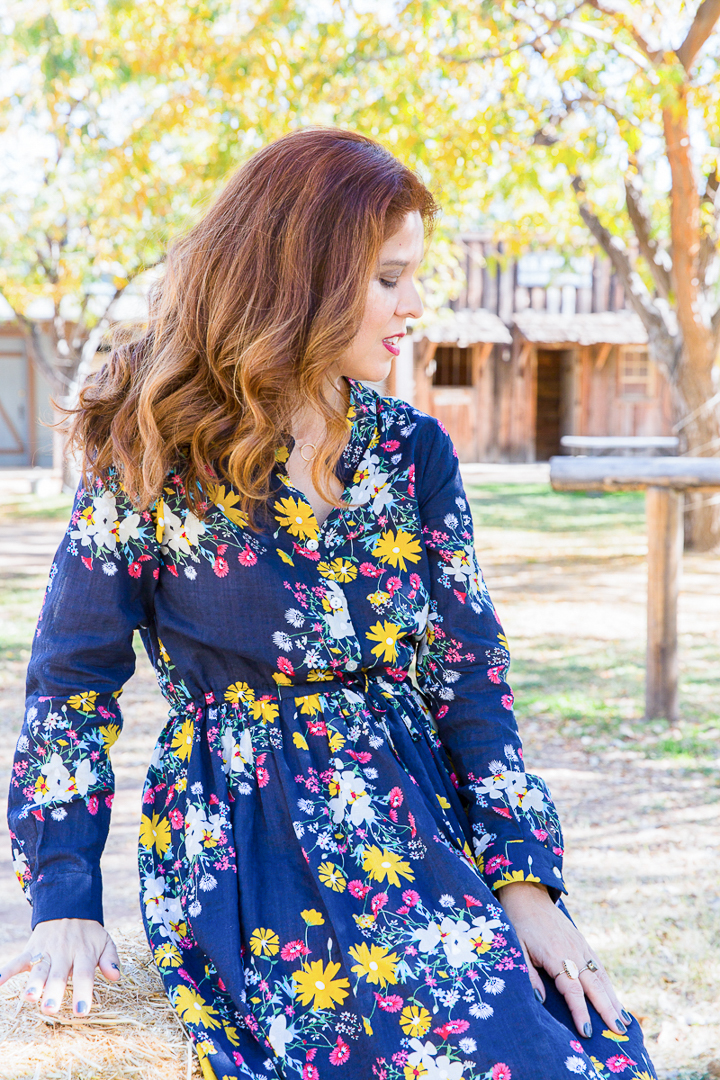 This was an accidental find and I was happy that it worked out this way. I am glad to have creative moments like these to feature cute outfits for you! Thank you to the Blazin M Ranch for letting the crazy blogger girl hang out for an afternoon!
Dress: Zaful( less than $17 on sale!!)
Boots: old: this year's version Nordstrom
Earrings: Jennifer Janesko
Necklace: Shane Co; Similar
Photography: Jacqueline Treviño Photography