Hey Babes
It is finally cool enough to bring out the plaid here in Phoenix. I love the feel of the heavier fabric, but mostly the fun mix of colors that you can pick from!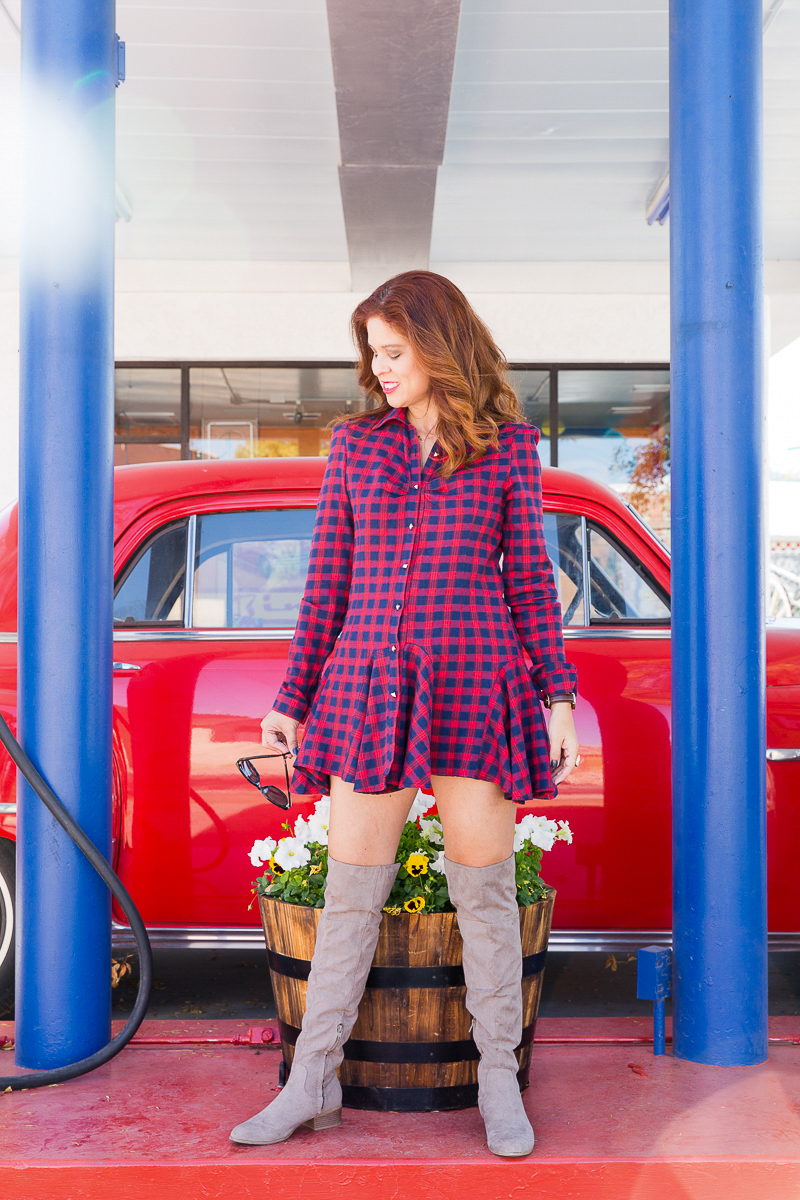 I was looking for a fun location to shoot this that wasn't tied to a Christmas only theme, then I remembered this fun retro inspired burger place in Northern Arizona. Loved this red classic car which turned into a fun back drop!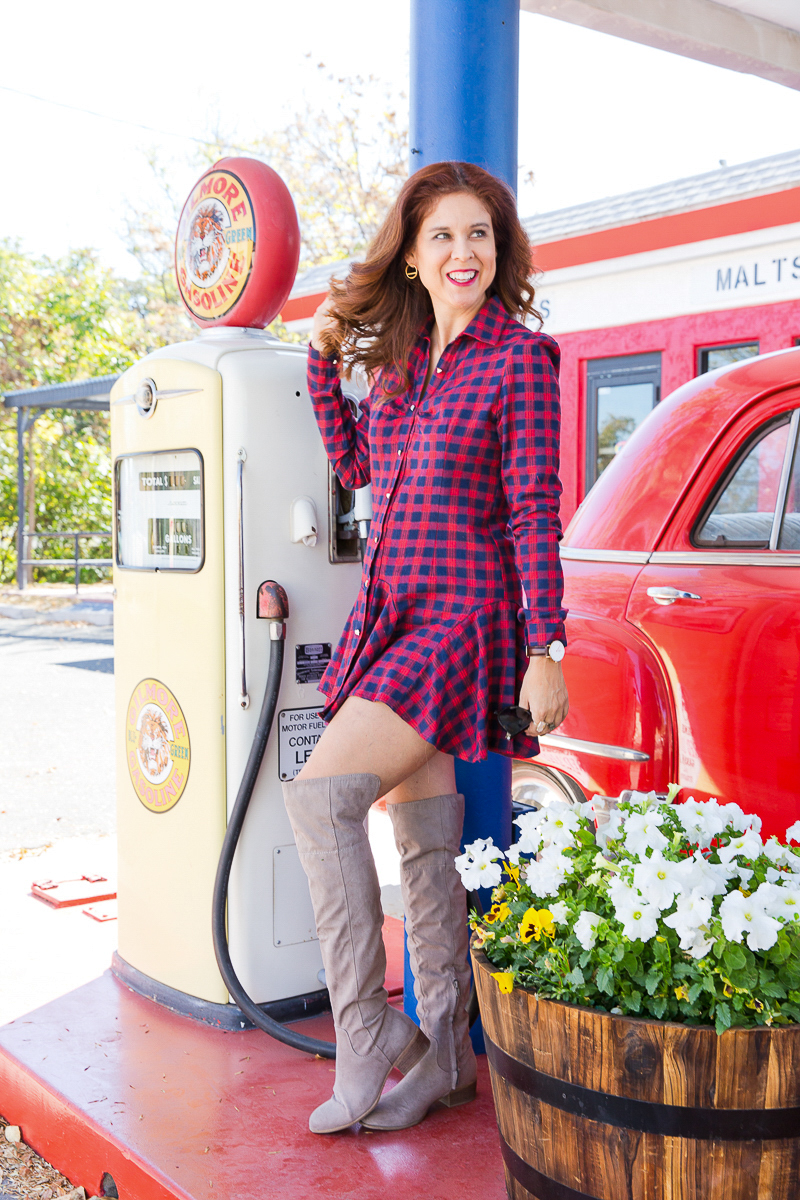 Isn't it funny how sometimes things just work out and become kinda fun, not planned.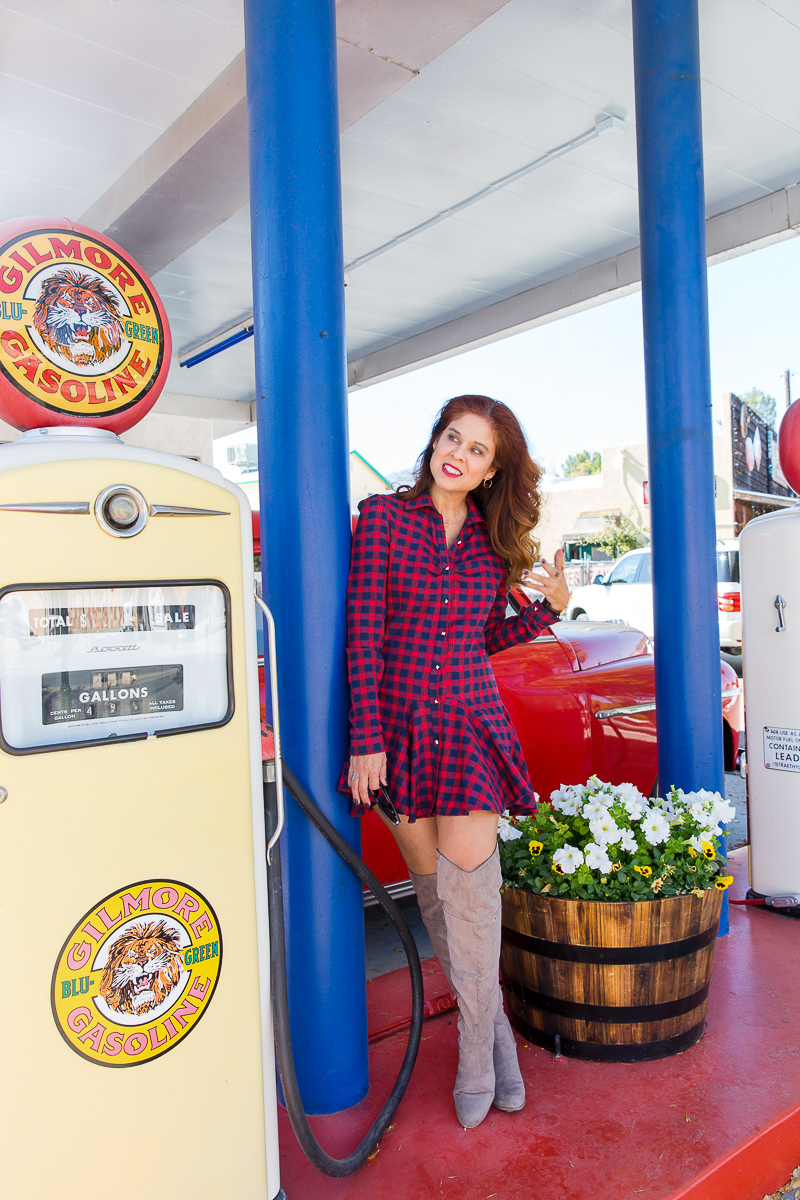 Loved the authentic gas station/car hop feel of this place so much.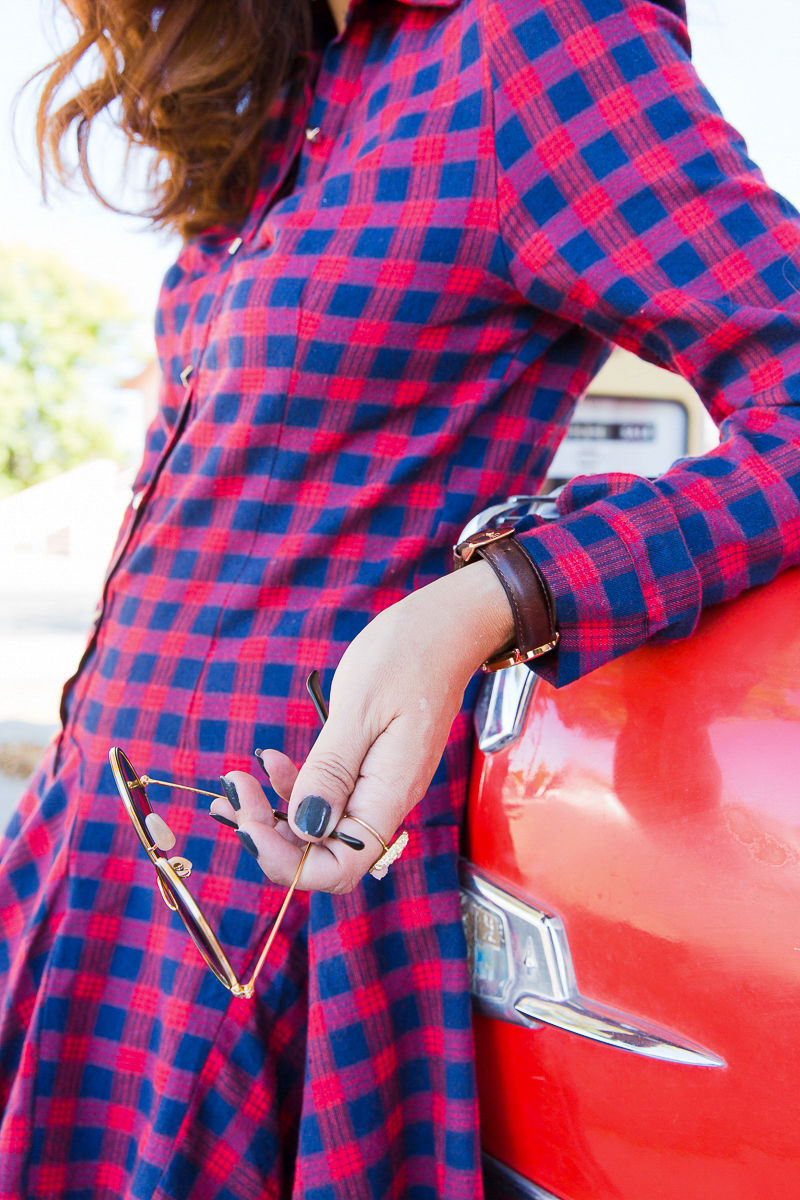 The classic red and blue print of the plaid is for sure cute, but I chose the dress because of the uneven hemline. I paired the look with simple tall stone/grey colored boots. My Ray Bans and some simple circle earrings. Easy and cute too!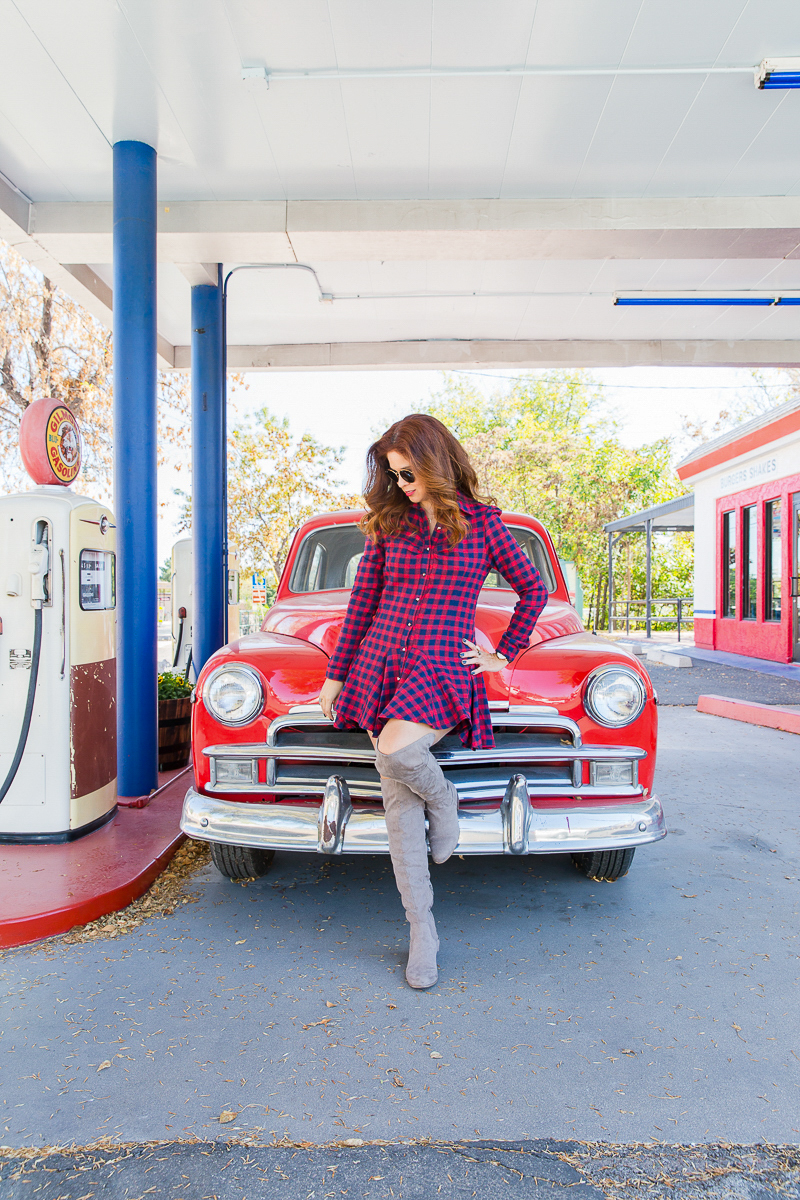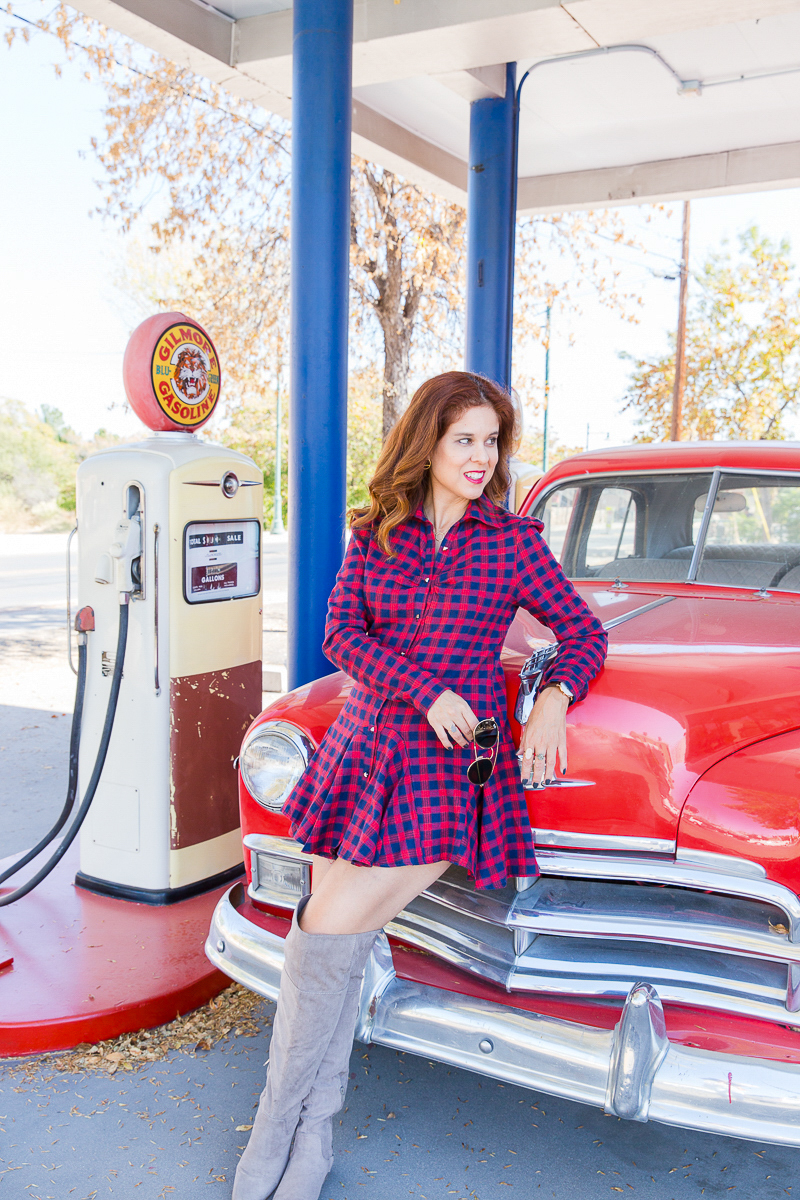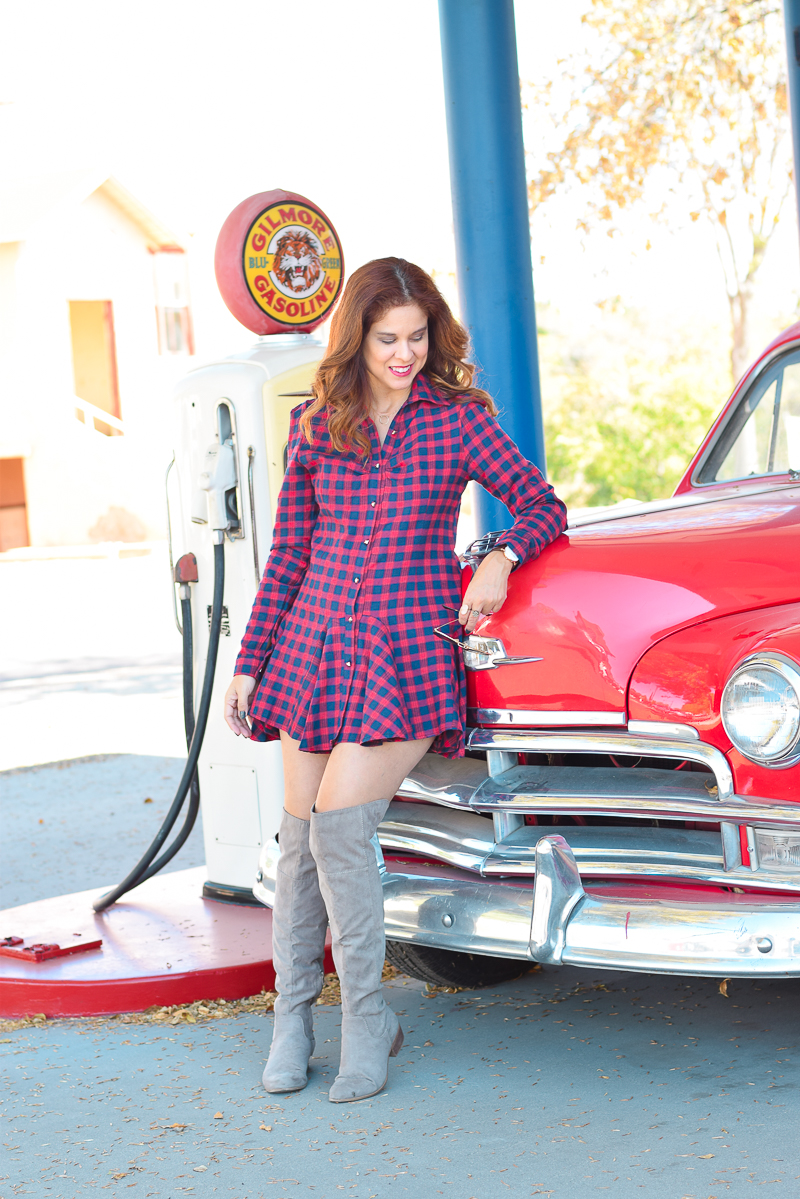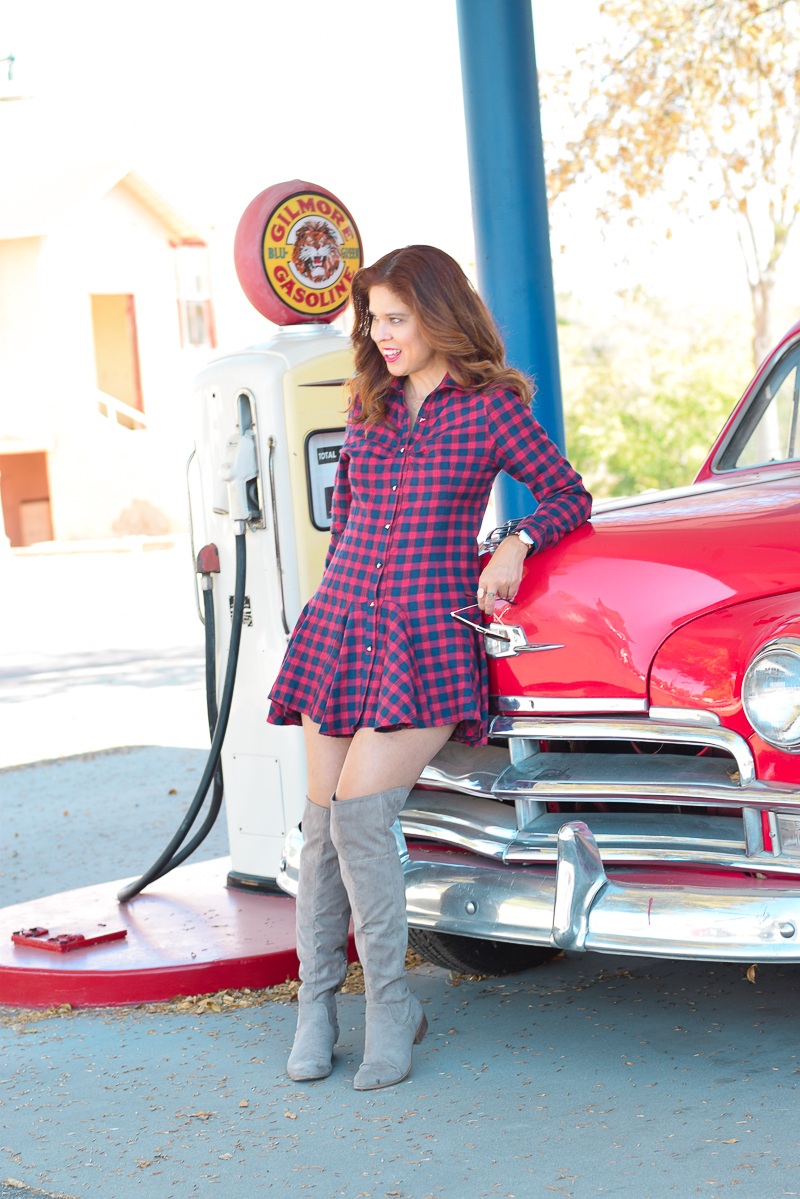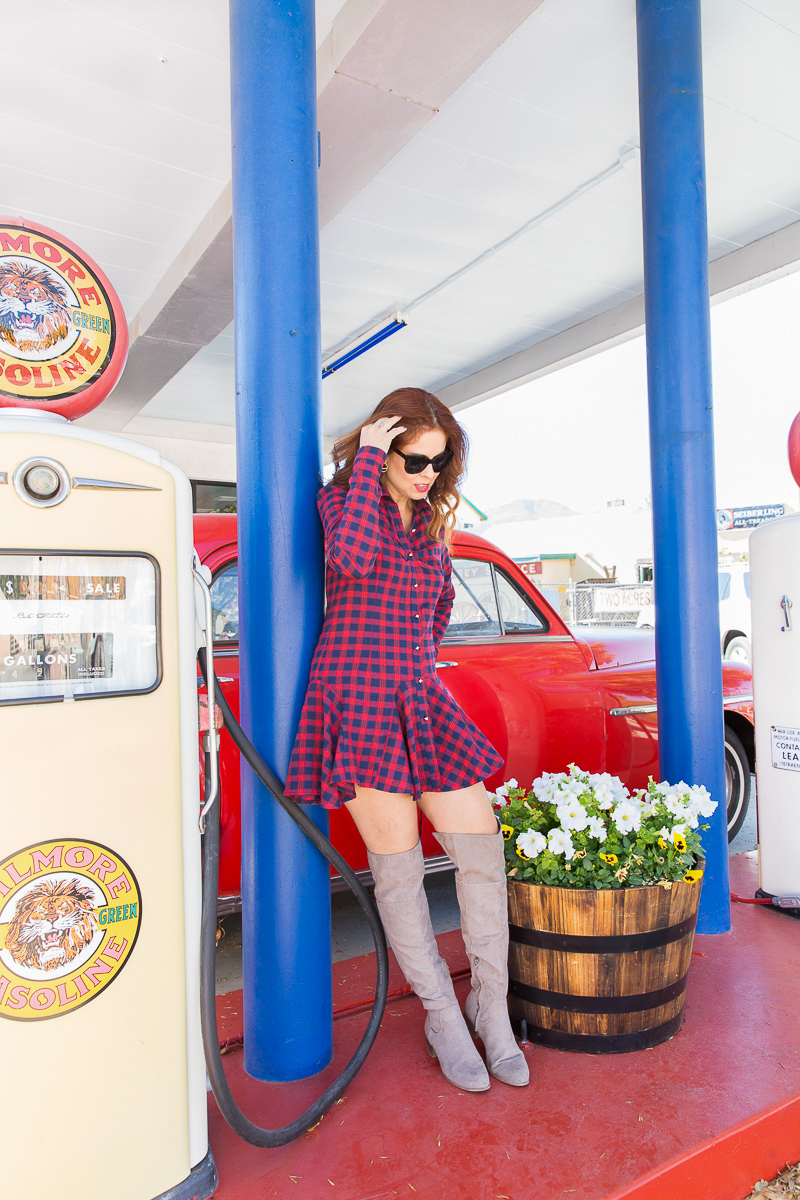 I love the fun throw back feel with this shoot and the price point of the dress haha! I will link everything for you down below. Happy Shopping!
Dress: Zaful
Boots: Zuliliy ( under $40!)
Sunnies: Ray Bans
Earrings: Jennifer Janesko