Hi Loves,
I was so excited to visit Mountain Shadows recently. The decor is sleek and modern on the outside, yet super mid-century "Mad Men" vibe on the inside.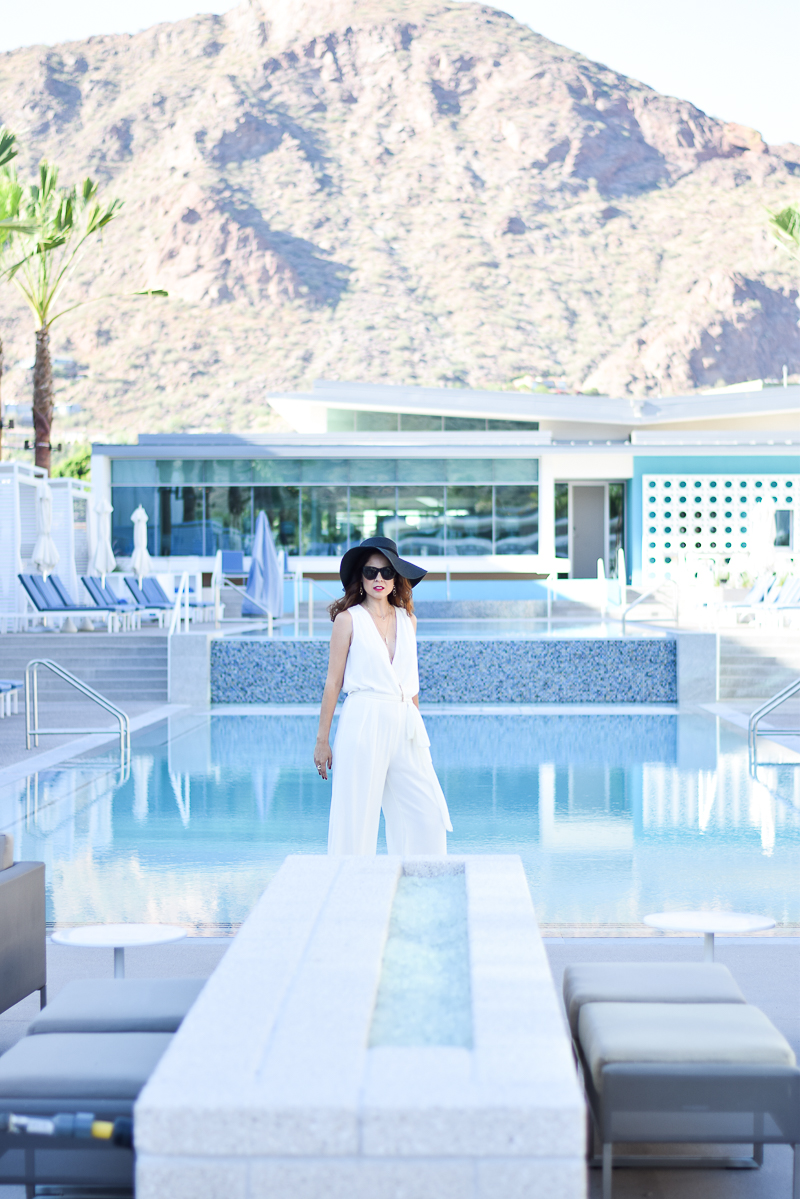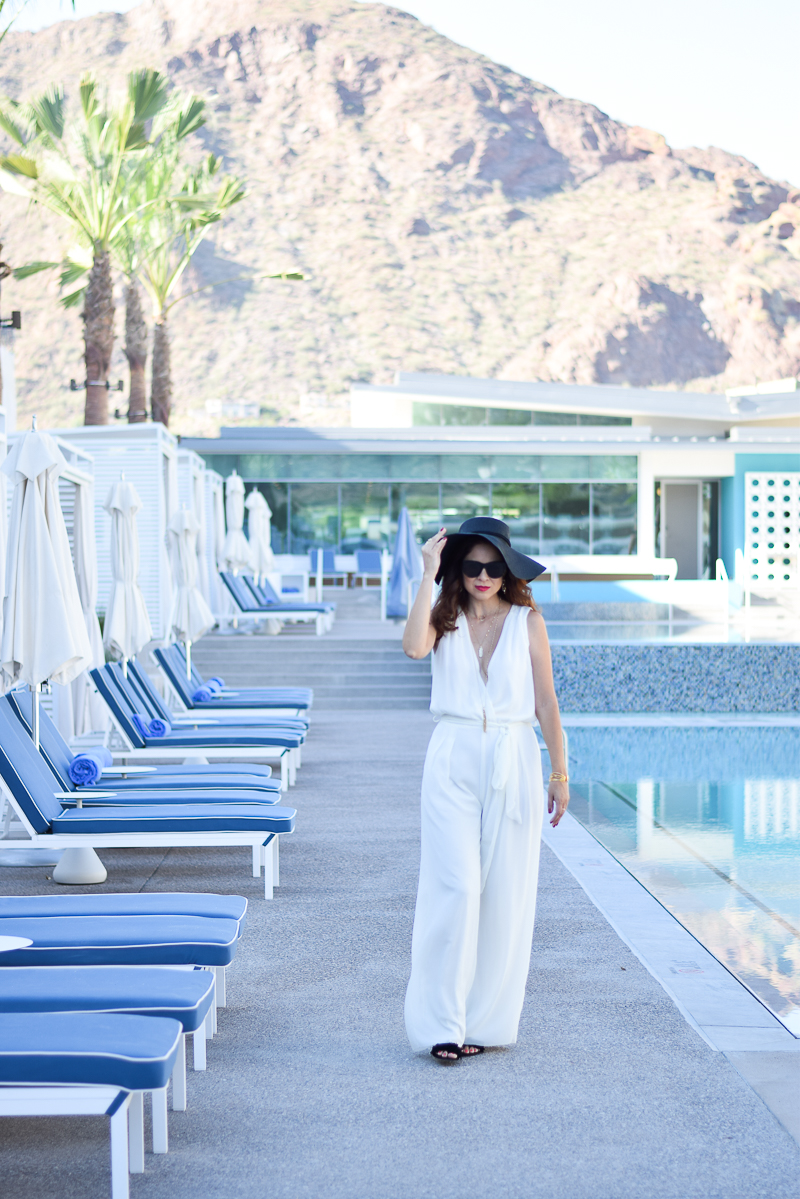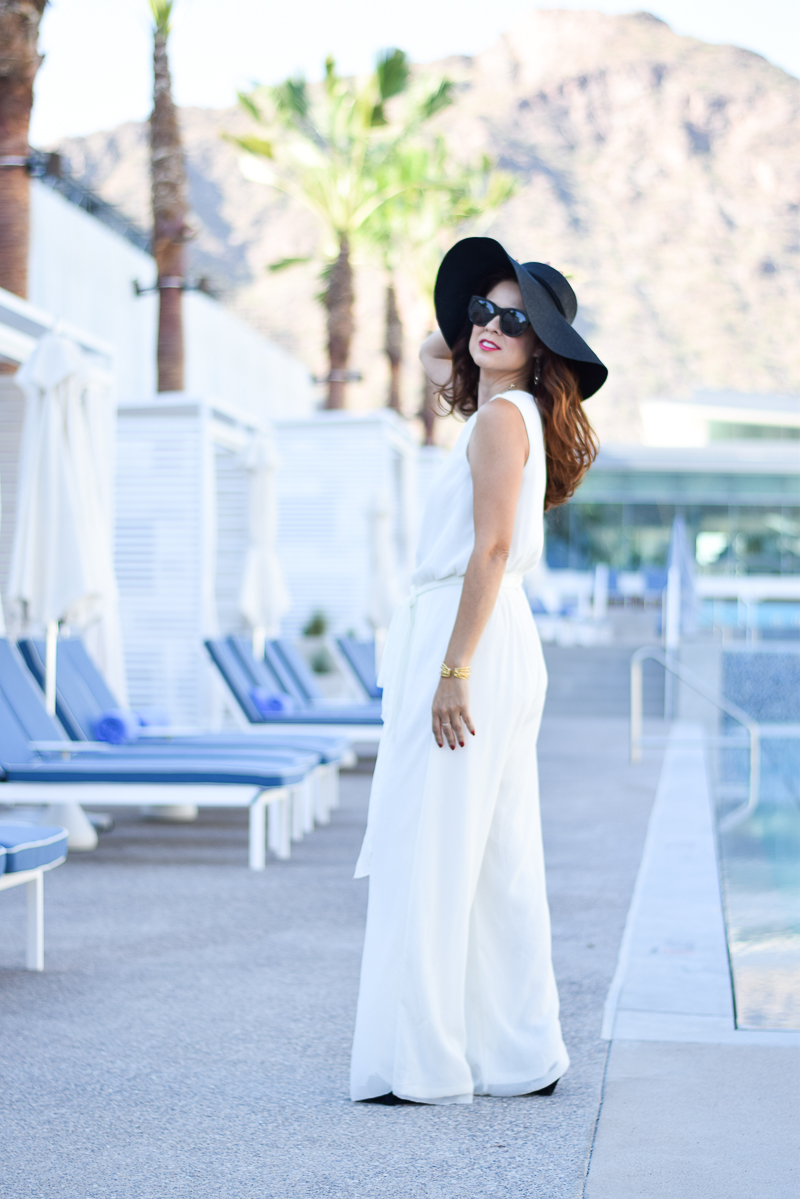 I knew I wanted to find a simple and chic outfit to wear and basically just lounge in it lol. As I keep saying, I want to be a lady of leisure when I grow up. I think I found the perfect thing when I spotted the jumpsuit. Isn't the wide legged palazzo pant is so chic?!?!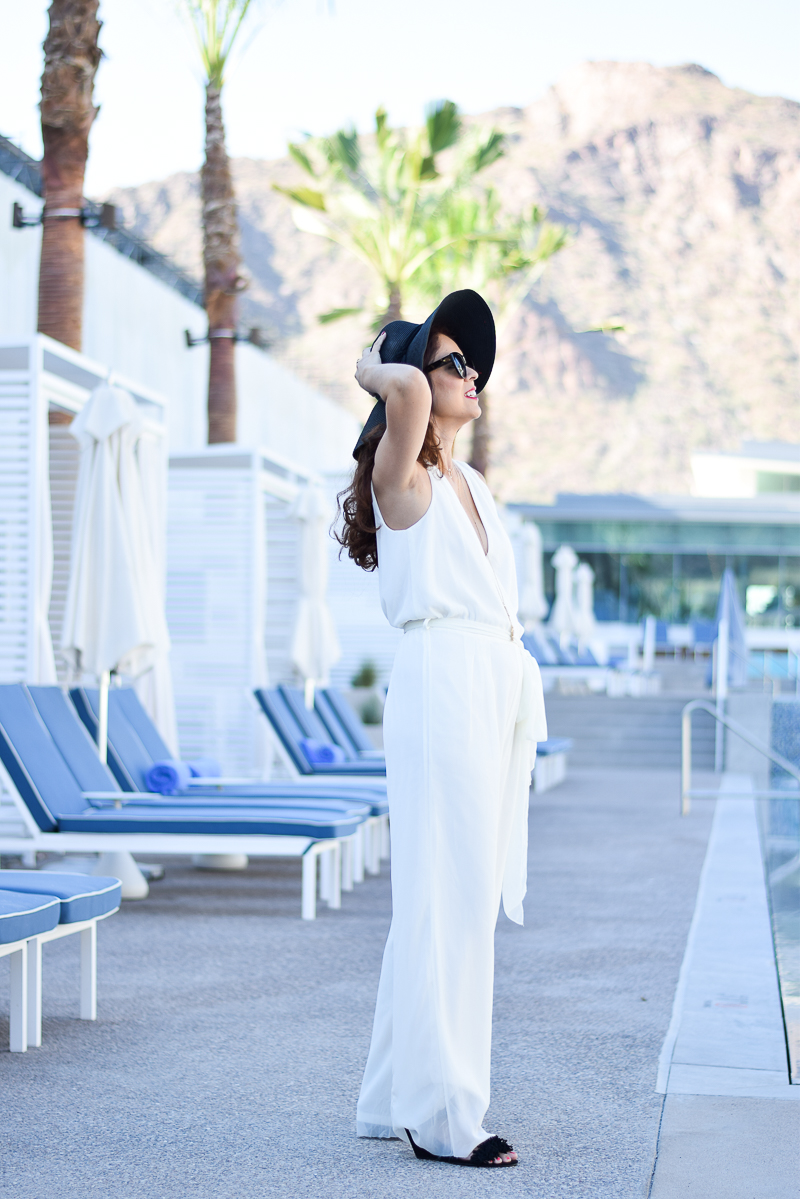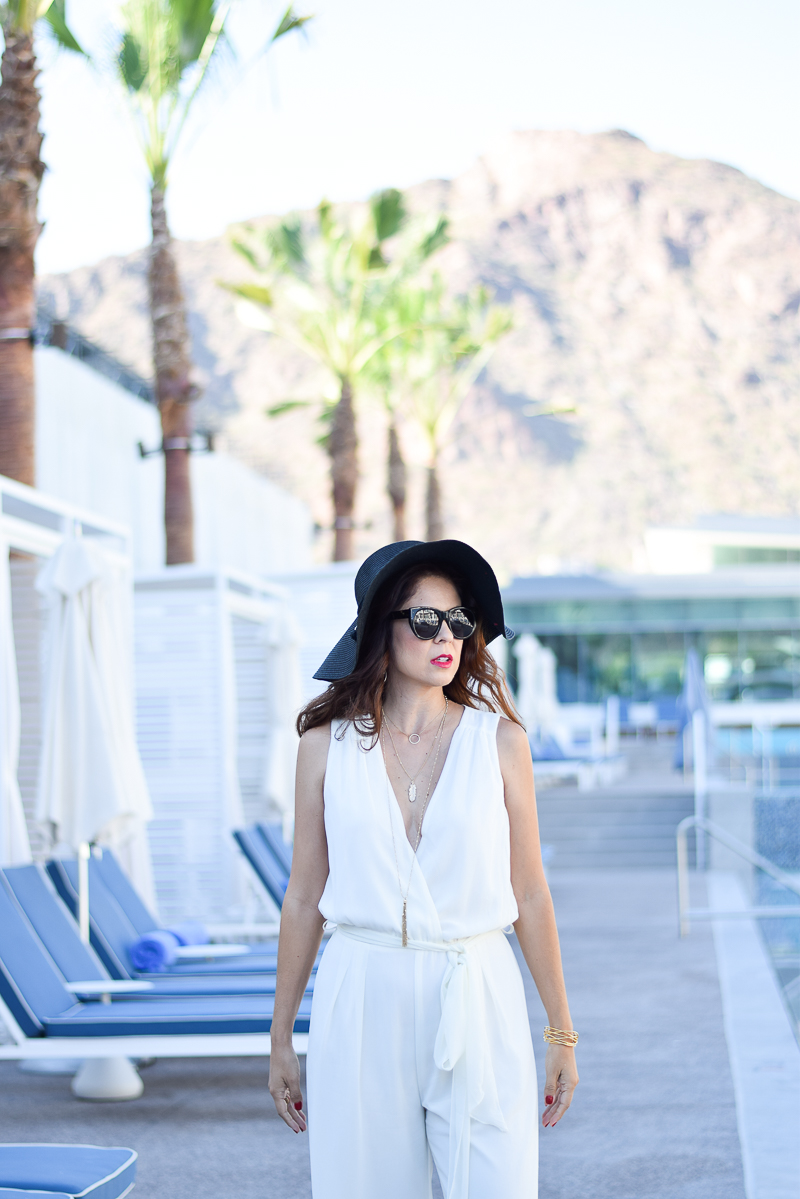 I knew I wanted to style the jumpsuit with my black wide brimmed hat. So I picked out the jewelry to really stand out.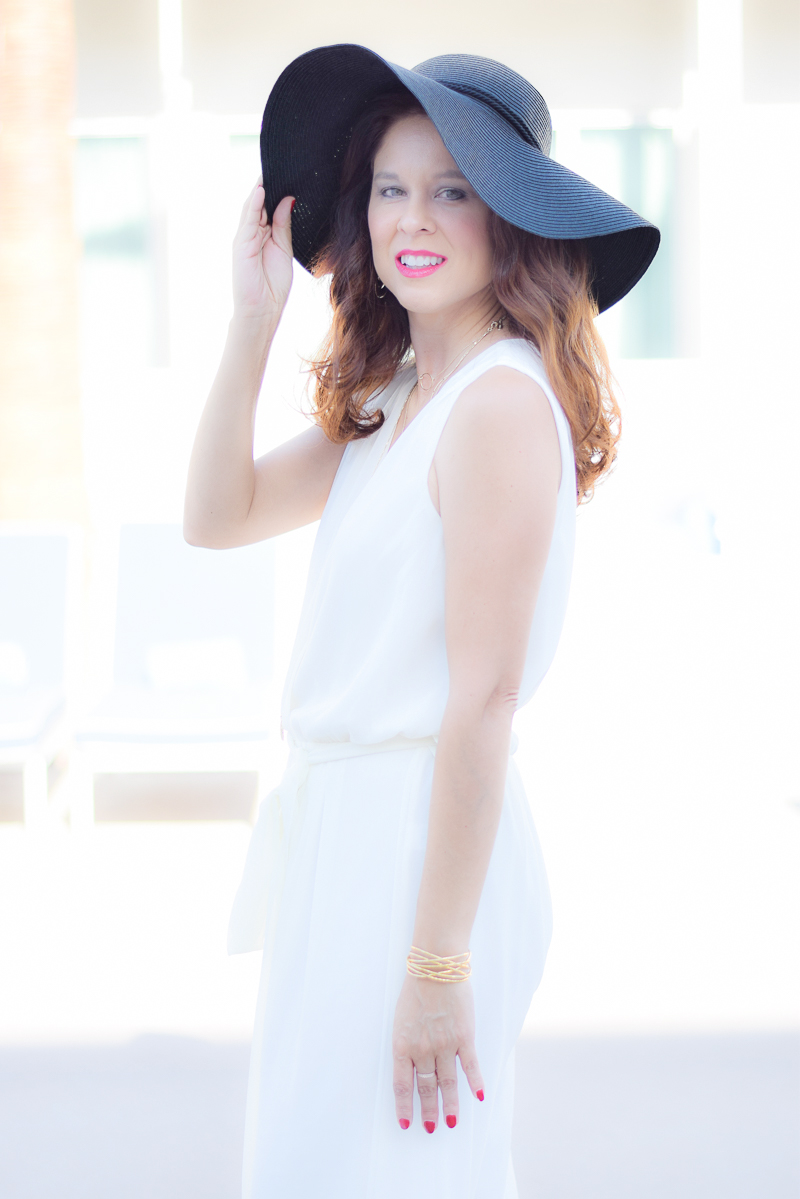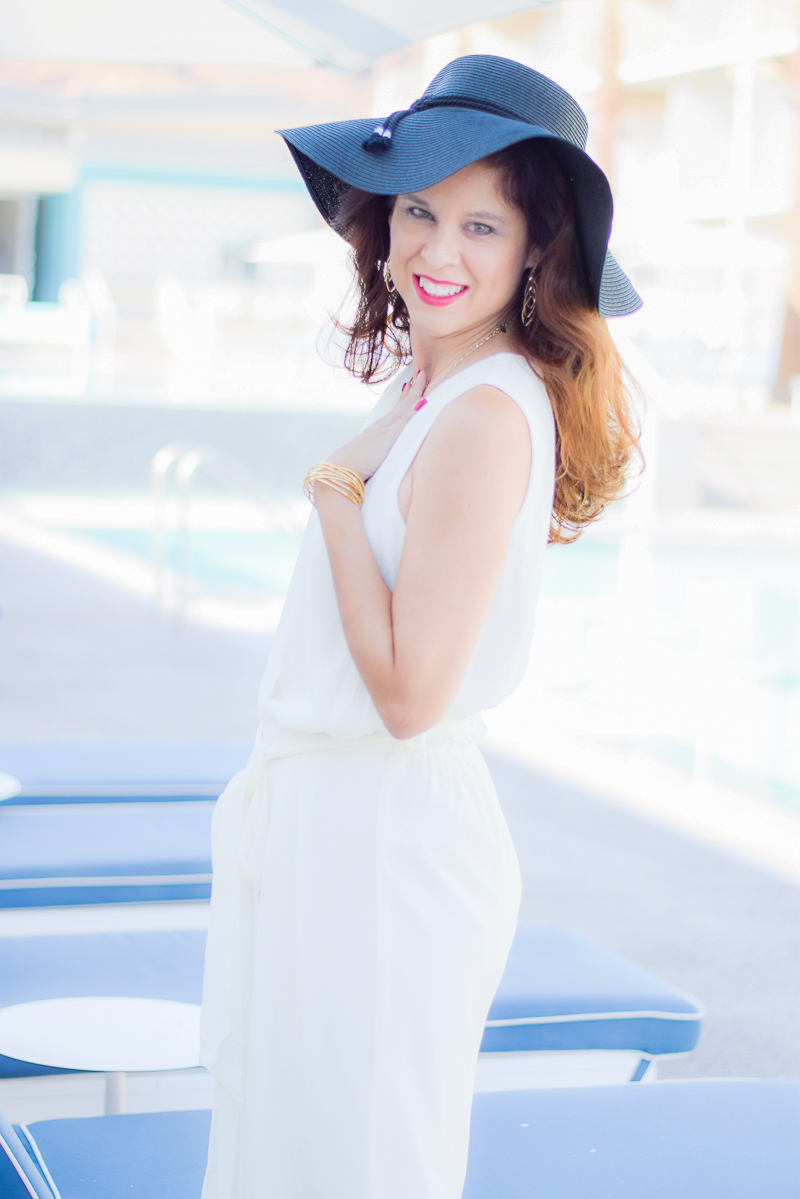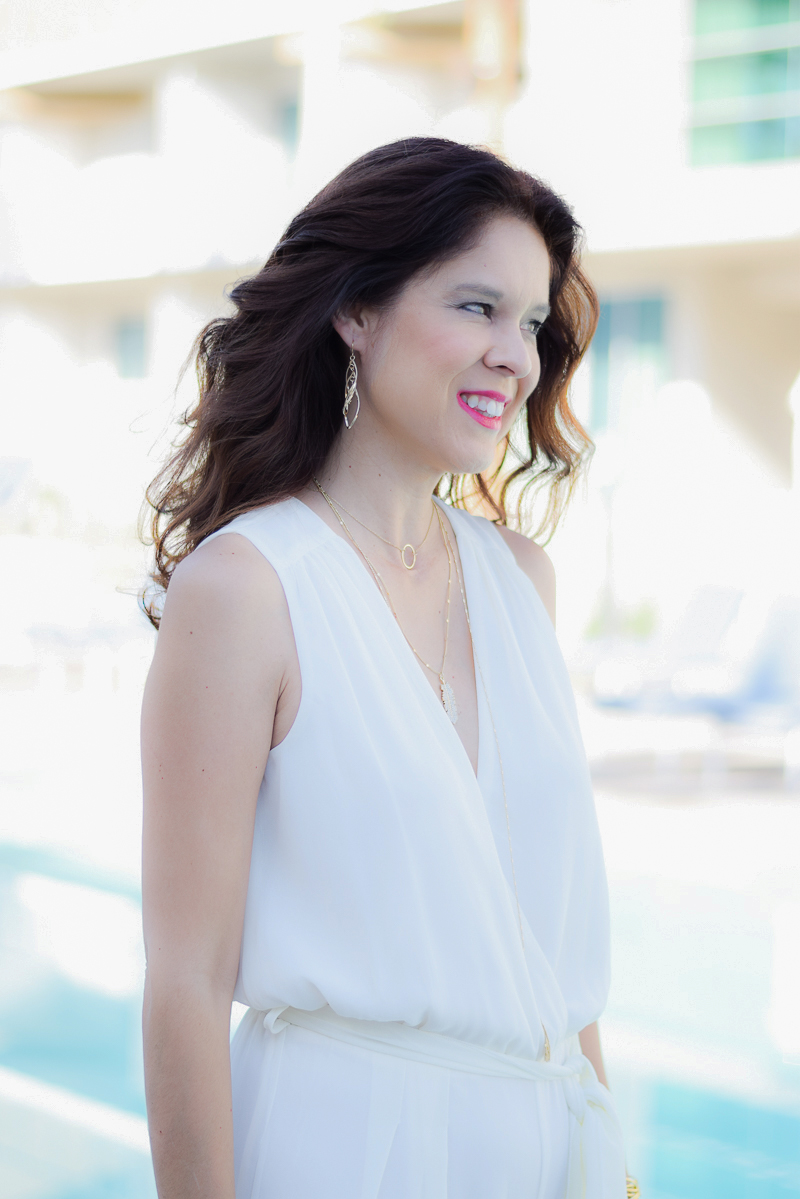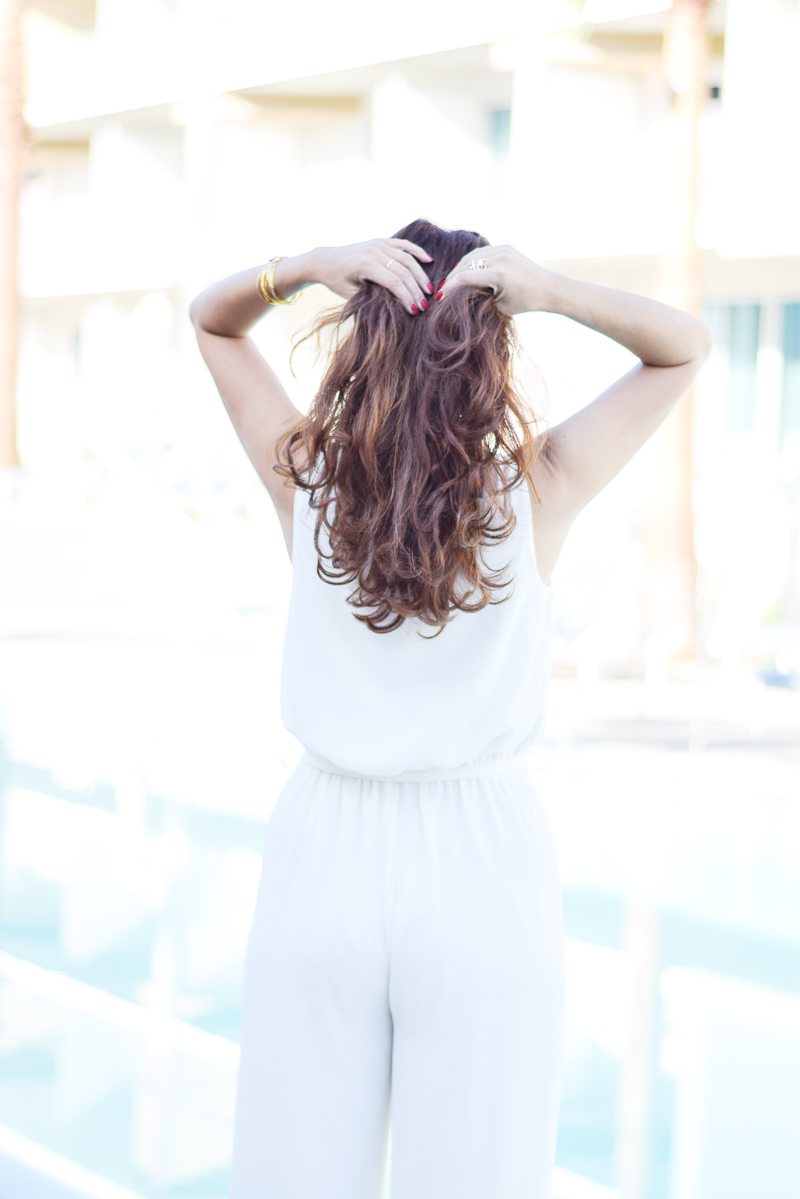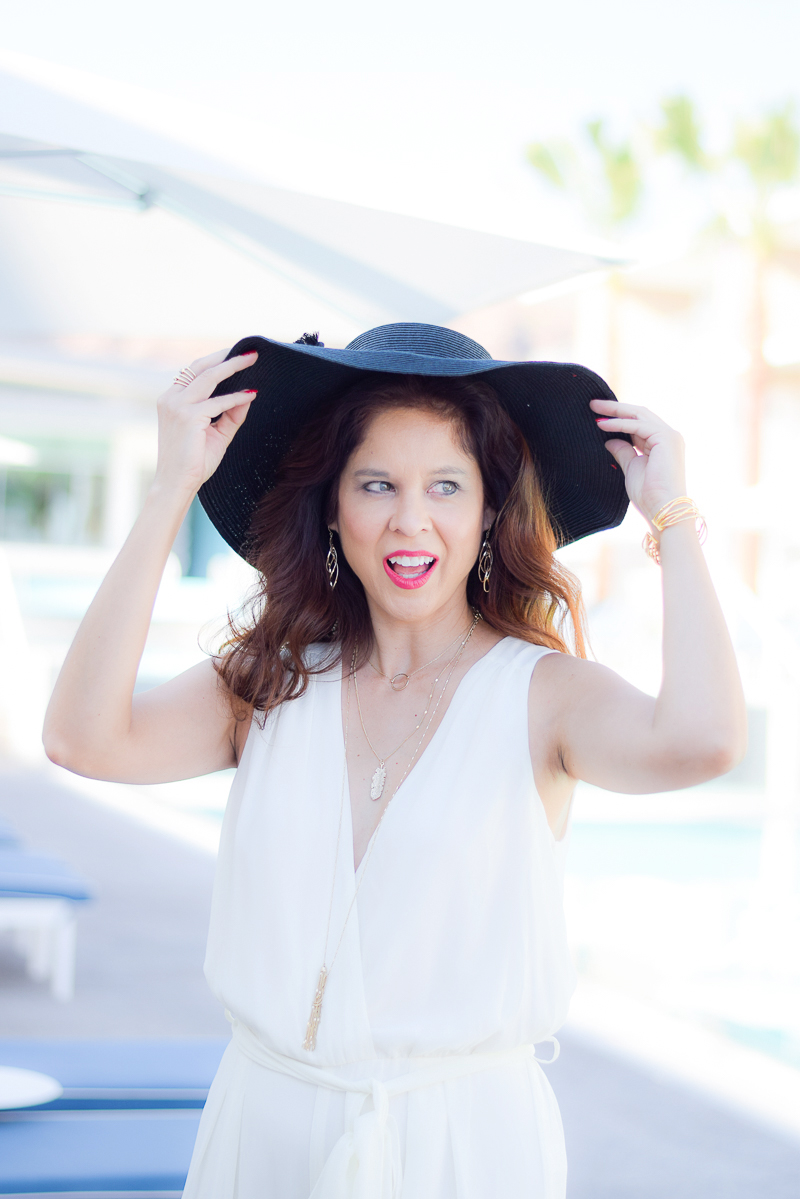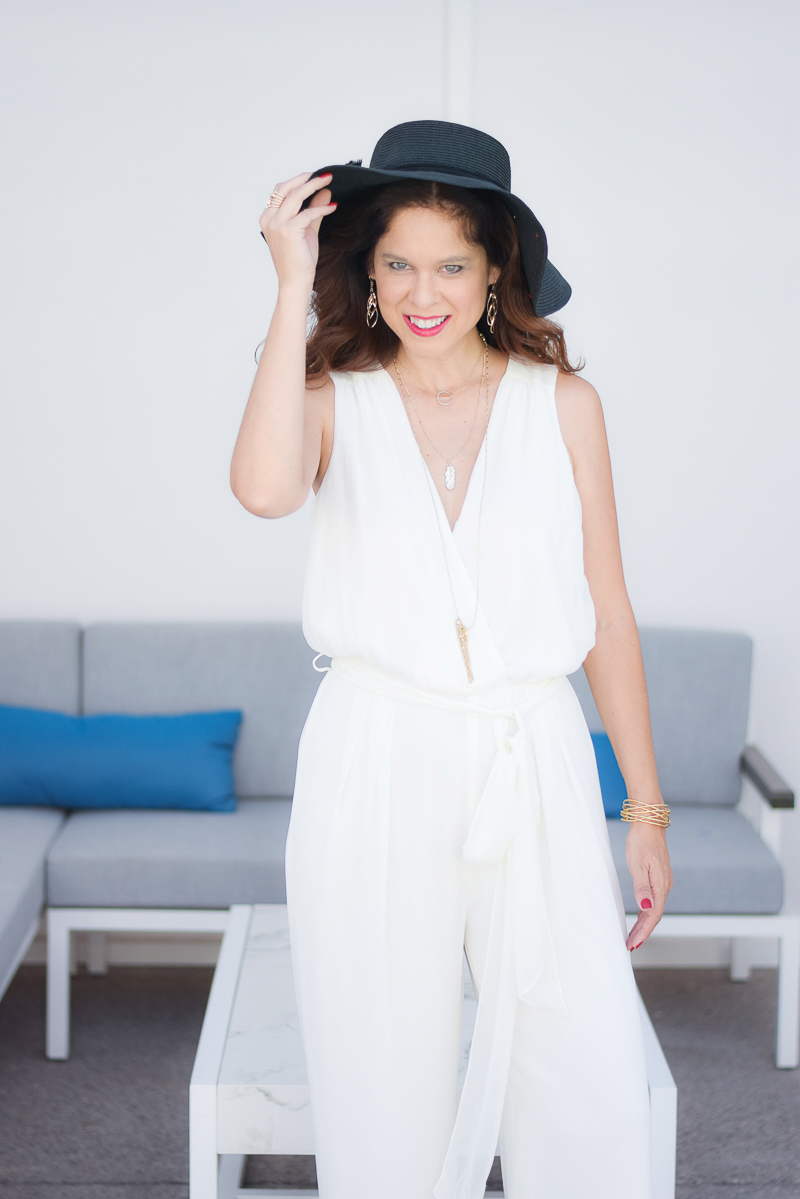 I layered a few different necklaces and paired those with a large gold cuff. I also chose my new fringe sandals to add some texture to the overall sleek look. I love these low wedges with this pant leg.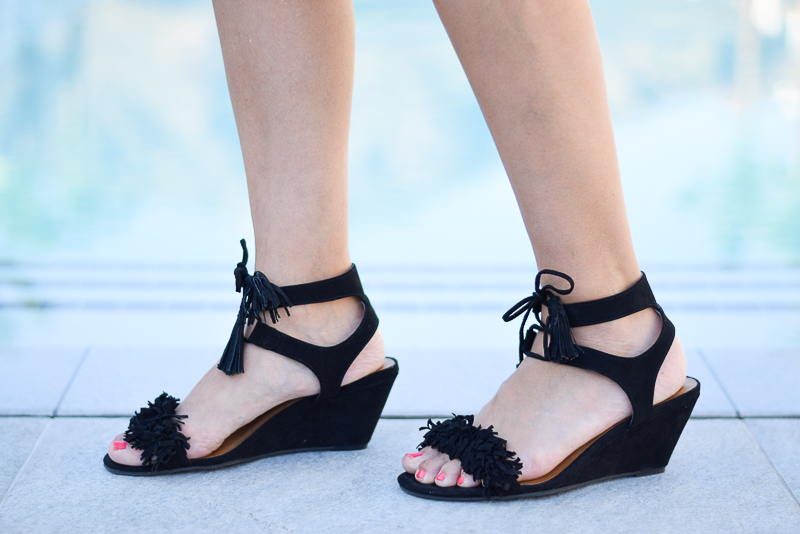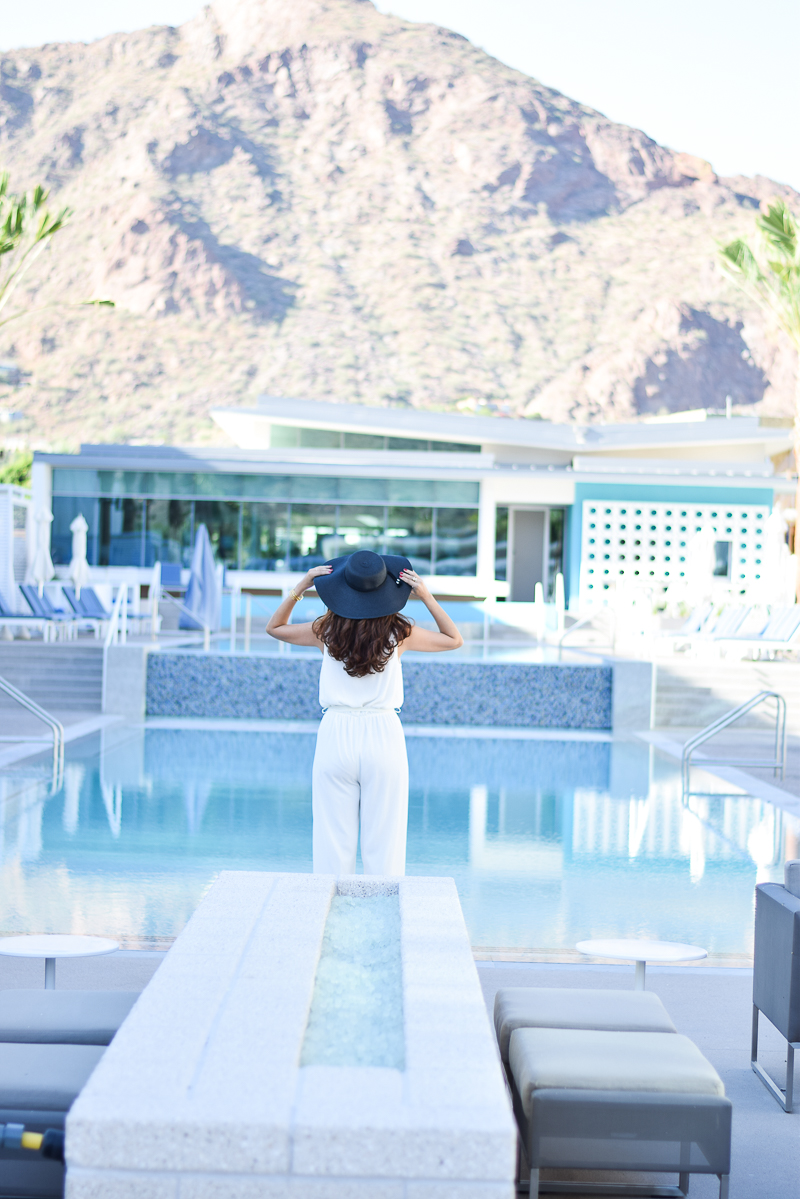 This is one of my most favorite looks by far. I felt like an old movie dame haha! I'm loving my latest finds from this new online boutique Balia Boutique, and they just got in new arrivals you NEED to check it out. I'll link all the info below for you!
Jumpsuit: Balia Boutique (under $30!!)
Earrings: L.V. Kiki
Hat: Shein 
Gold Cuff & Ring: Rocksbox (use code alltheprettysxoxo for one month free)
Sandals: Material Girl
Sunglasses: Box of Style