Hello Loves,
Well its time to ring in the New Year. I know that most of the country is in a deep freeze, but its been crazy warm here. Usually Phoenix has a winter haha, but for this past week its been 75 degrees most days. AS soon as the sun sets, it does get desert cold. I wanted to style two outfits to wear for NYE that featured sparkles and pants! This is my second look, for the first post check out that look HERE.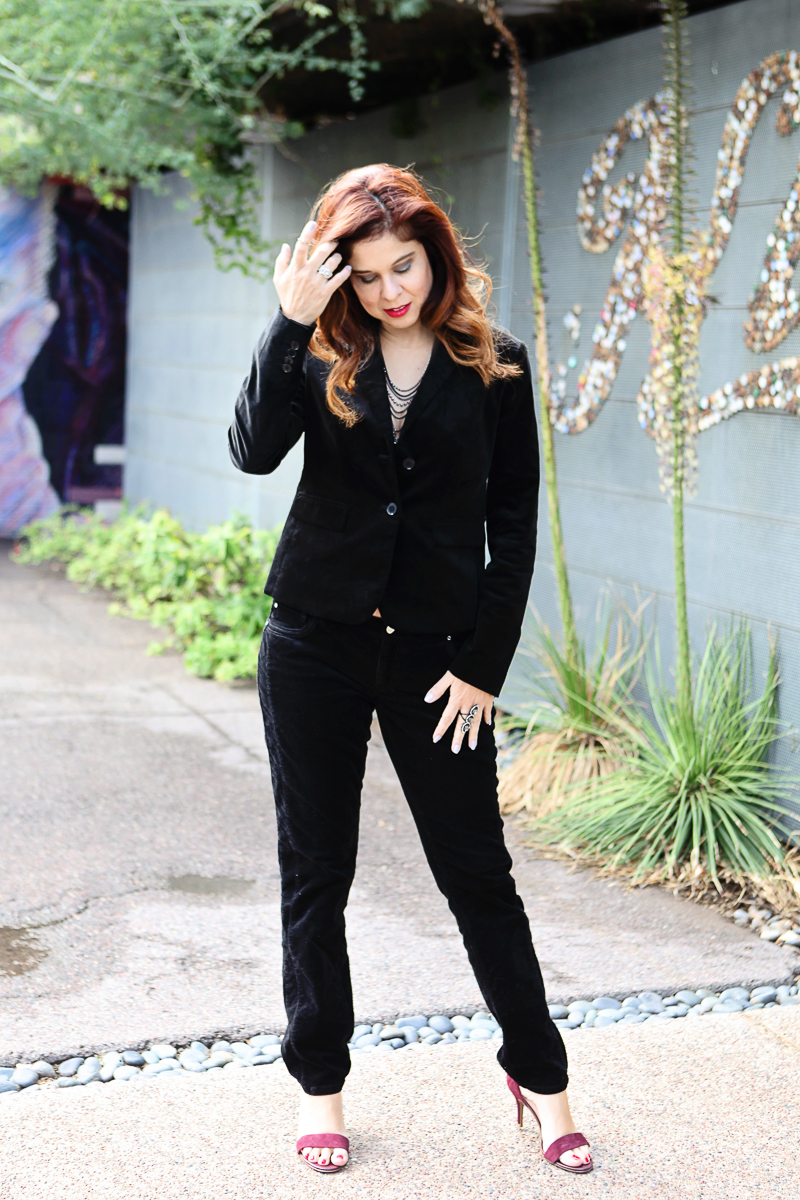 I found this pretty black velvet blazer and layered it over my black sequins bustier. I wanted to stay covered with a hint of sexy!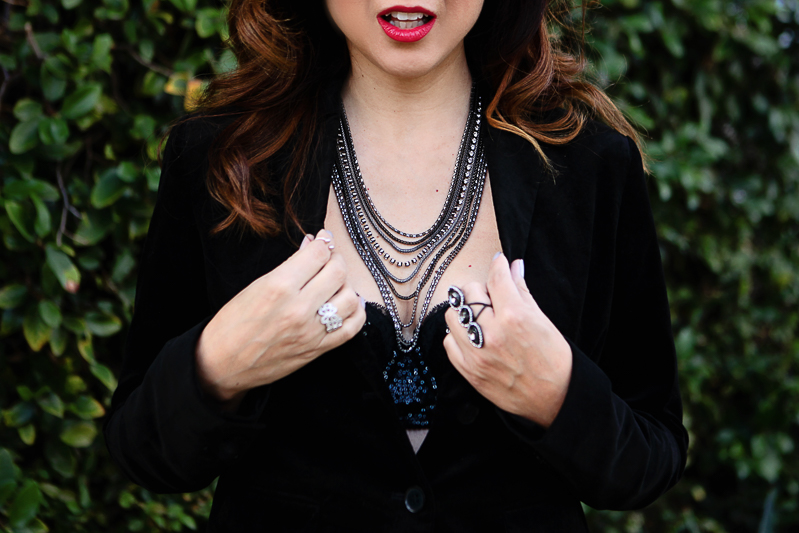 This gorgeous statement layered necklace was perfect for the First NYE look and I loved the way it styled perfectly with this look too.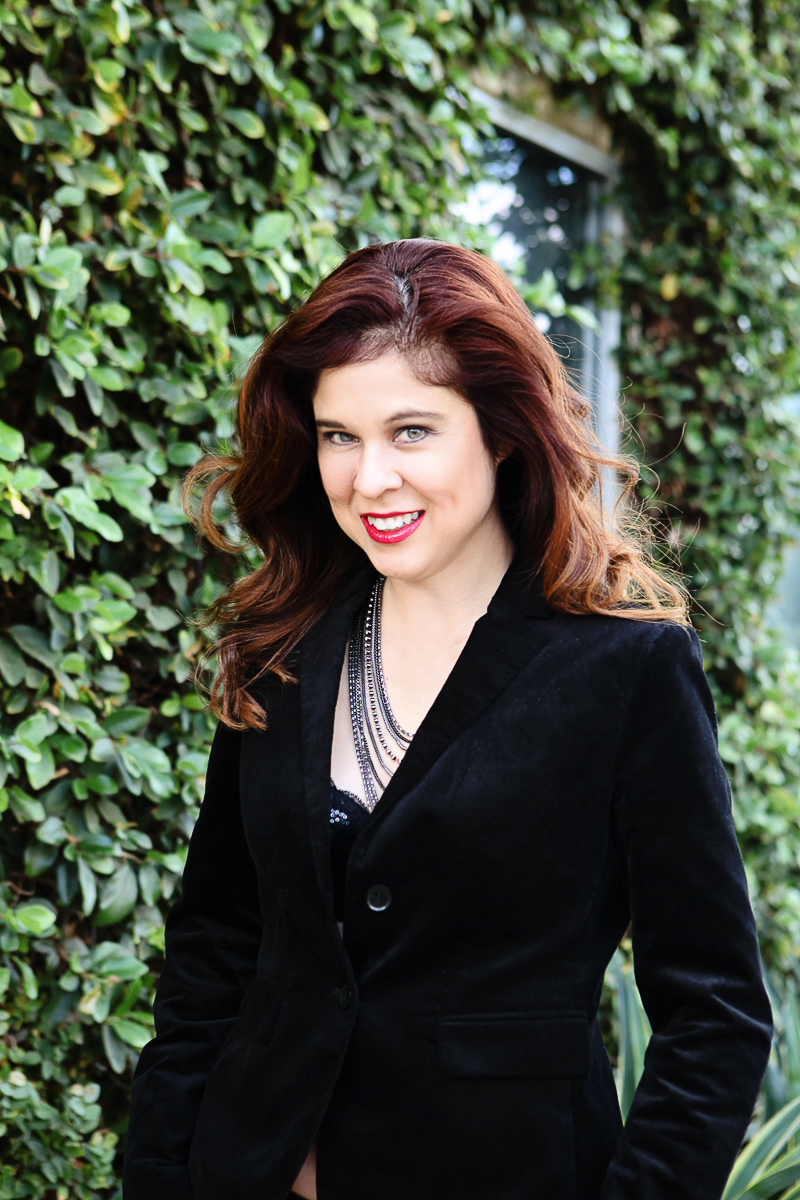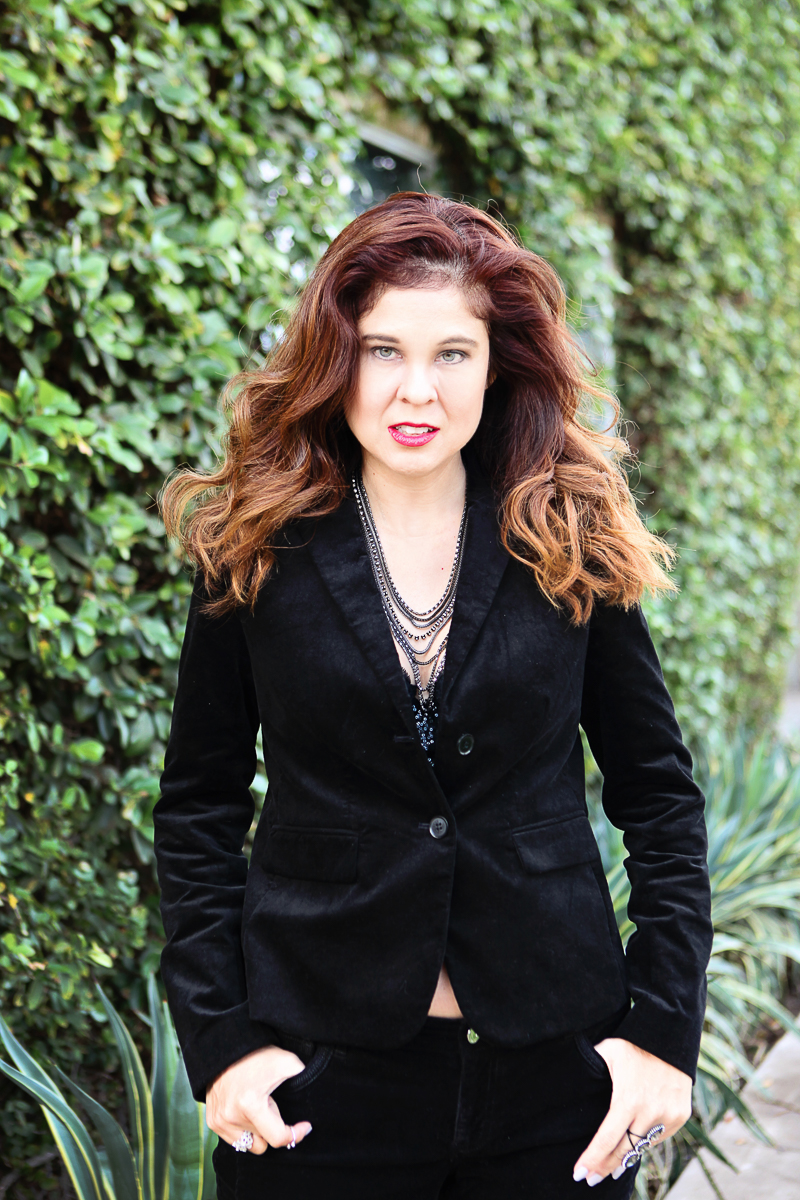 Nothing sends a party vibe like jewels and sparkles! I found this cocktail ring on sale for $3! It was pure luck!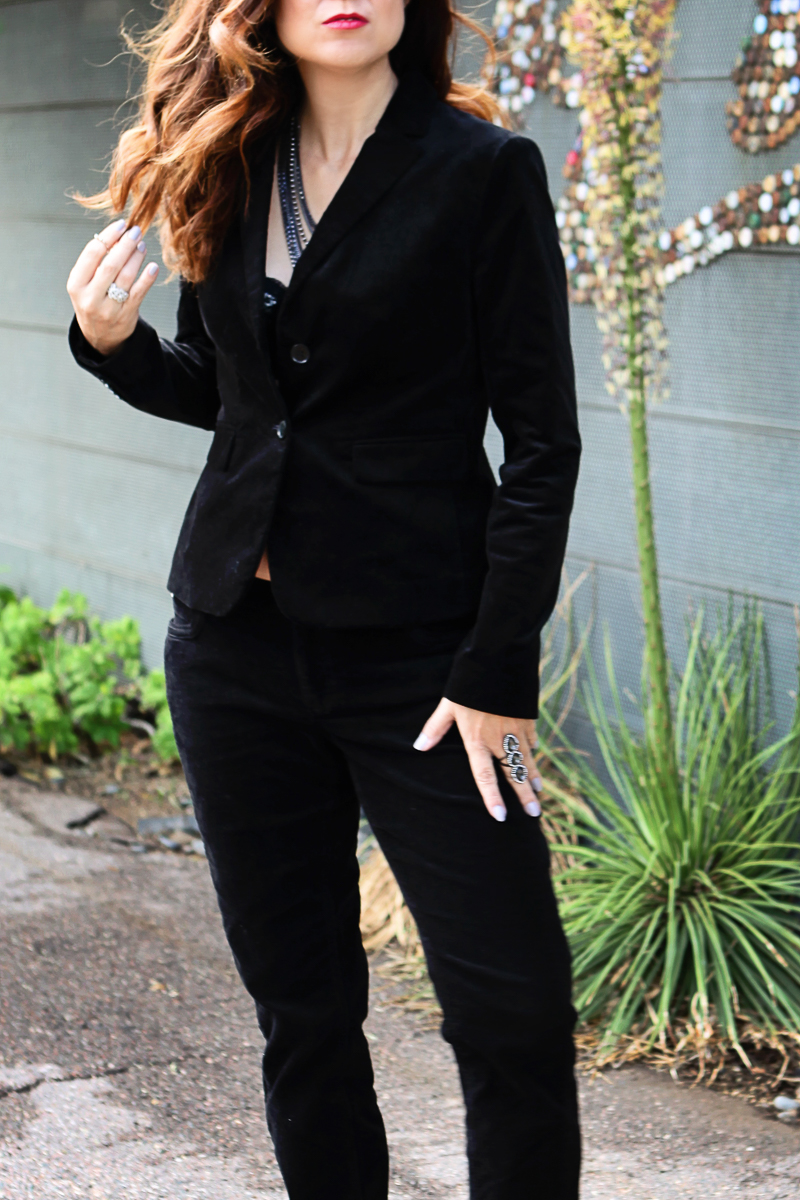 I actually own two pairs of velvet jeans (one is a size bigger than the other for those times when I've eaten waaaay too much).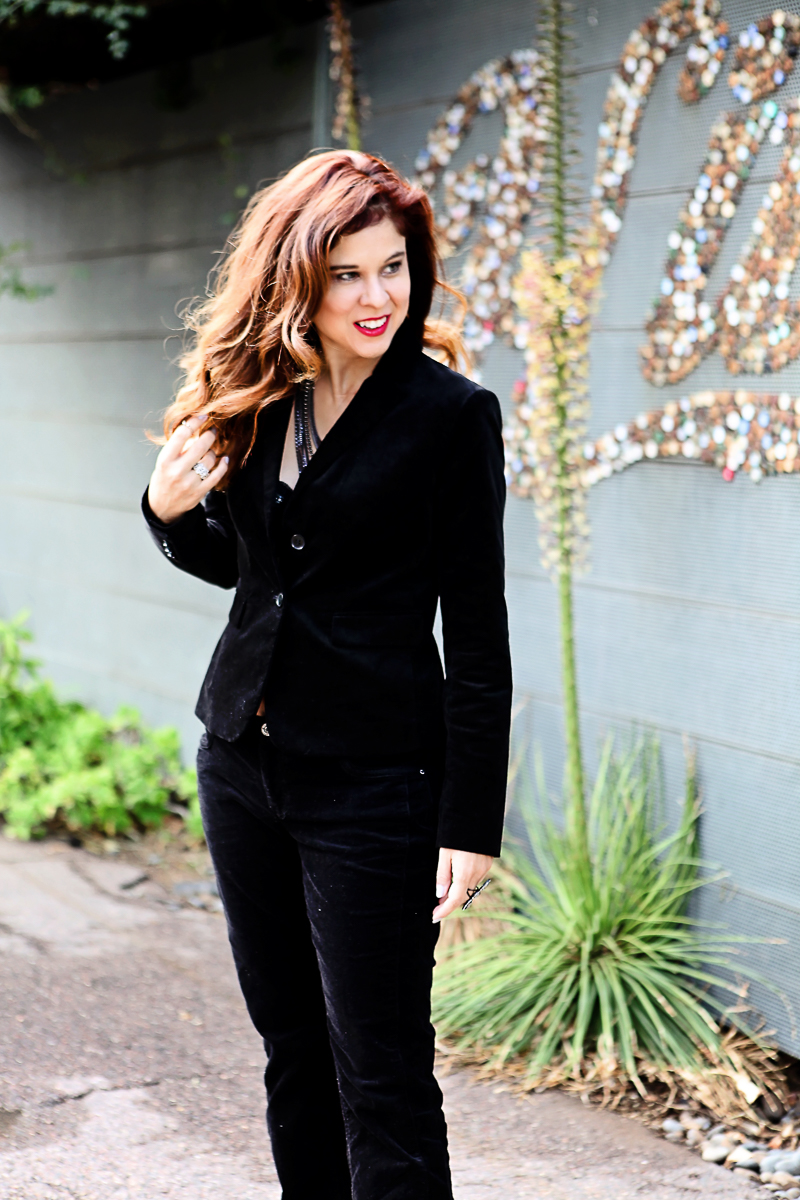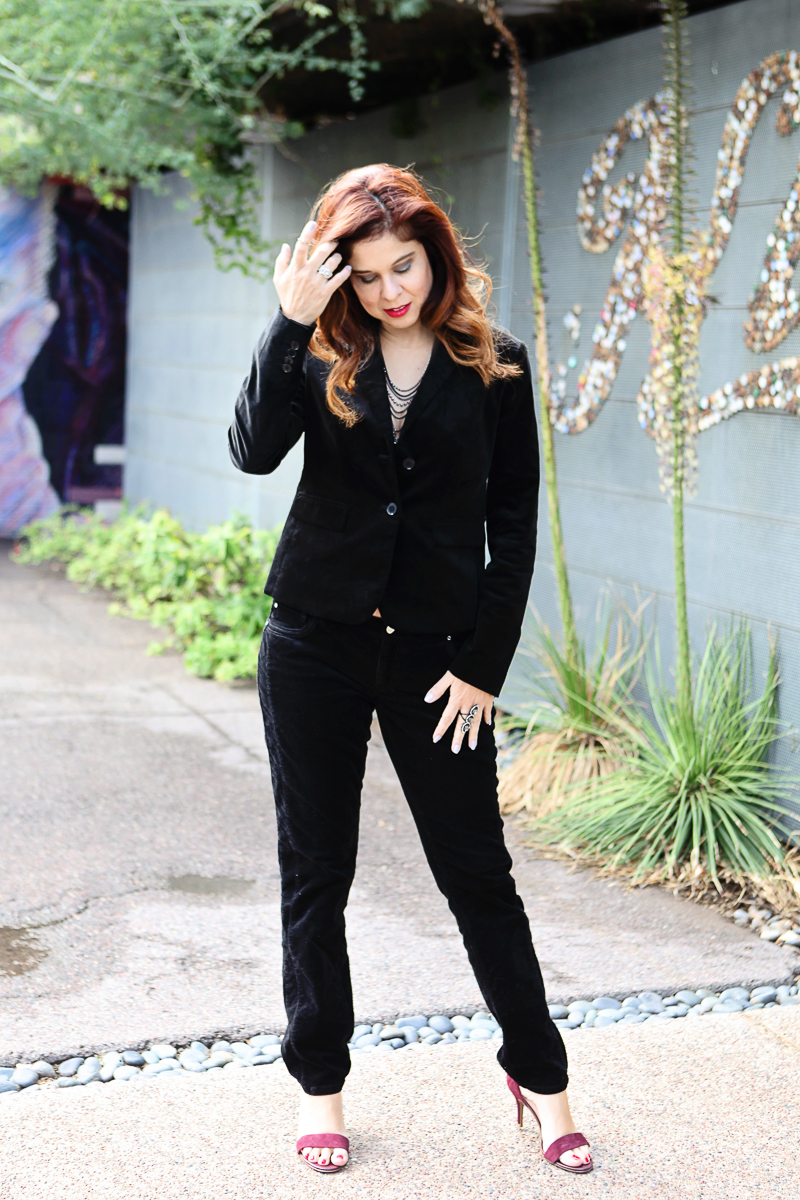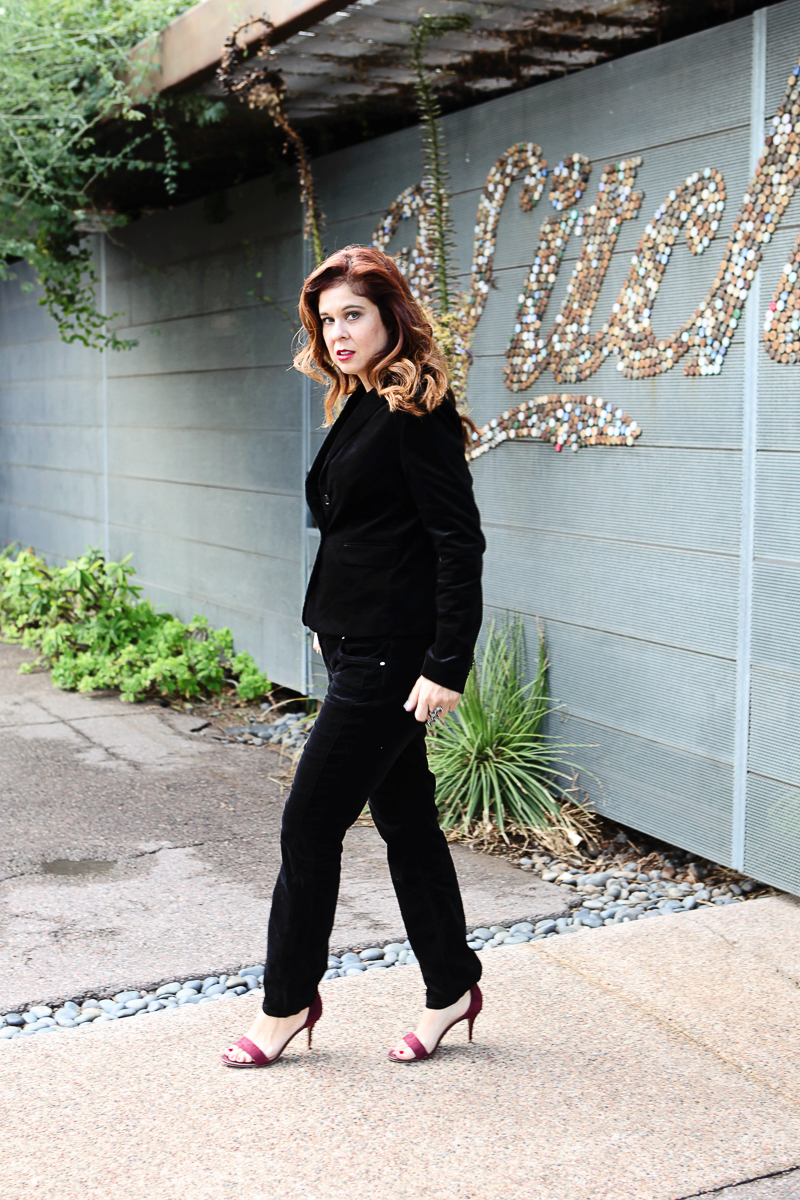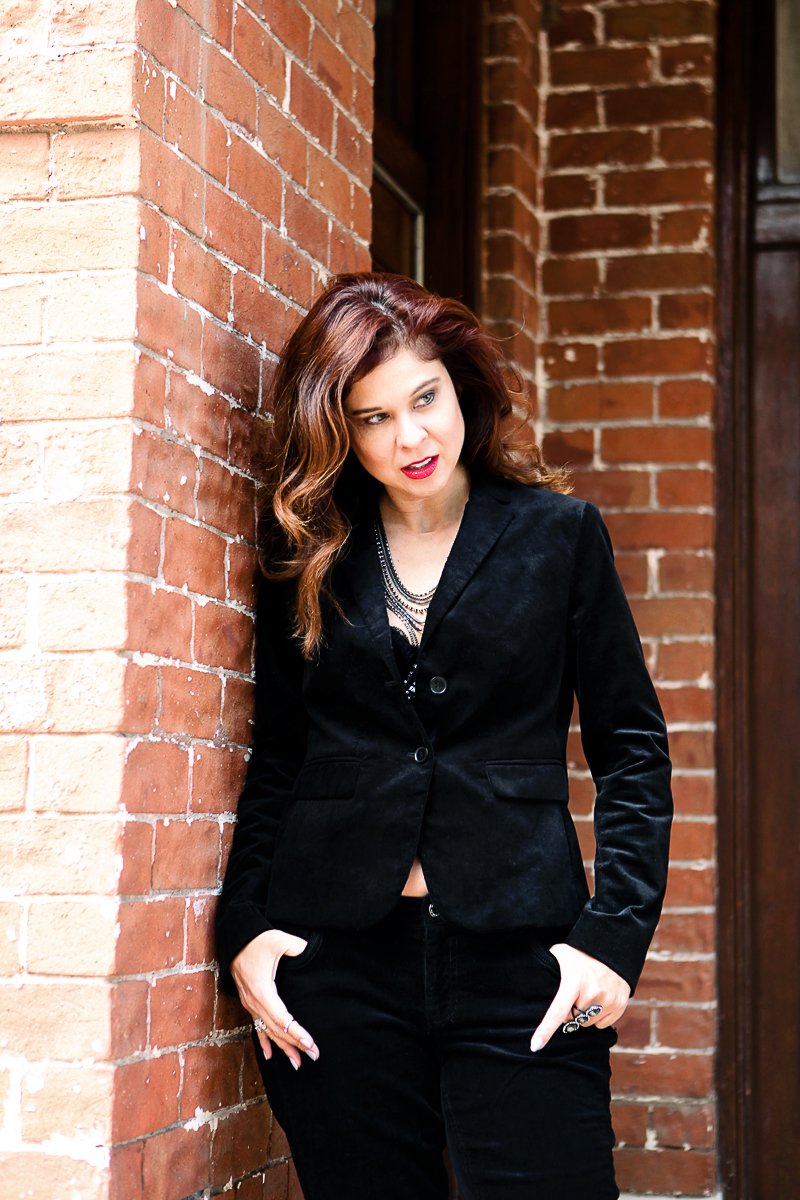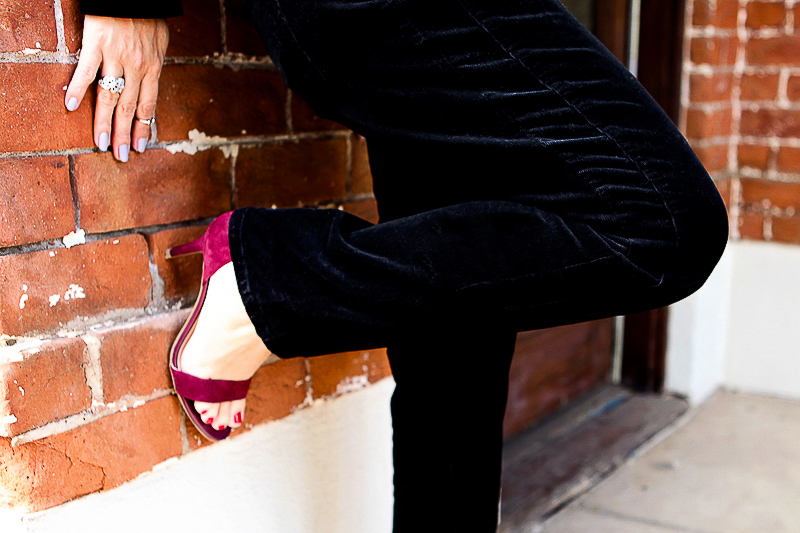 The staying warm but looking good idea for NYE is hard. I usually like skirts or dresses for sure. This was fun trying something different. I hope that you liked it. Leave me a comment down below with what you think! Meantime, wishing you all lovely people a Happy New Year!!
Blazer: Velvet Blazer
Denim: NYDJ or Old Navy (less than $20)
Sandals: Norstrom (so many colors I own 2 pairs)
Necklace: L.V. Kiki
Ring: on clearance for $3 (if you want one I'll go to the H & M store for ya lol–leave me a comment if you do!)